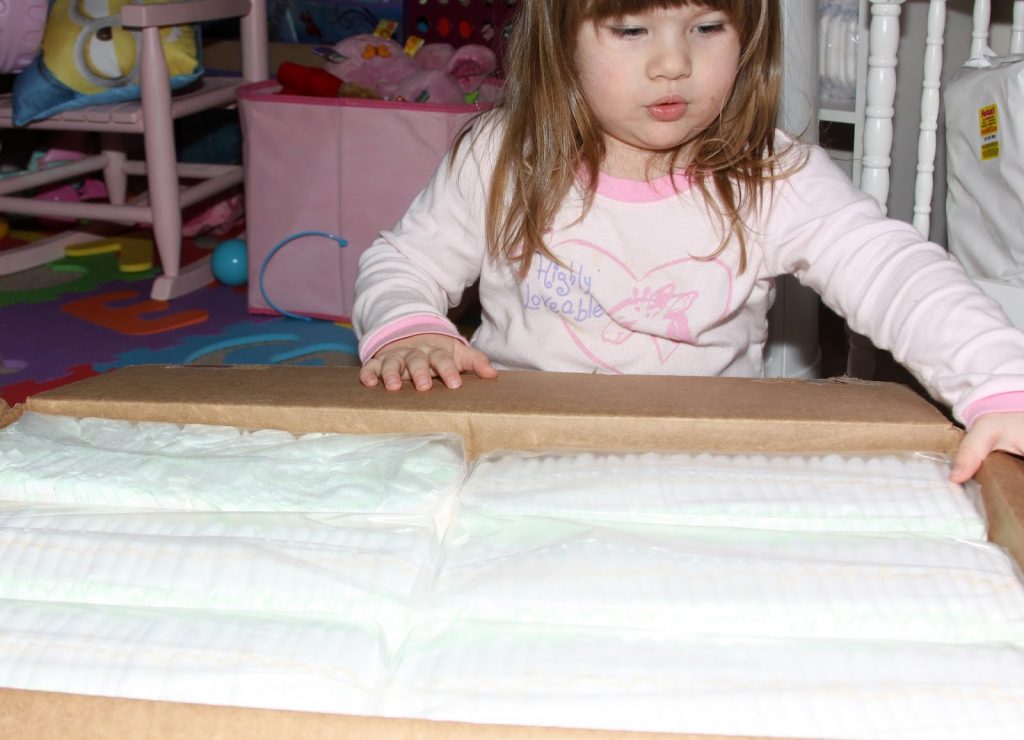 "That's a big ol' box of diapers!" says Ava.
• Soft, breathable outer cover
• Leak Lock design for up to 12 hours of protection
• Shaped to fit new babies
• Umbilical cord cut-out protects belly buttons as they heal‡
• Pocketed back waistband helps keep runny messes inside
• Comfy outer cover and quilted, flexible inner pad
• Characters make changing time fun for your little one
• Sizes: Newborn, 1, 2 and 3
DIY Baby's First Christmas Footprint Plate and Mistletoes Craft
Be prepared for a mess. But it'll be worth it!
I undress my kids. Ava wears a plastic art smock and Stella just stays in her Huggies diaper.
Messes are fun, Mom!
I use washable paint for most crafts with the kids but for this one I used acrylic paint so it would be more permanent on the plate. Rinse as soon as you are done with warm soapy water.
Huggies wipes save the day!
I pour small amounts of paint on paper plates and use kid friendly foam brushes.
We decided to stamp canvas boards too and made these cute
Mistletoes prints for the grandparents.