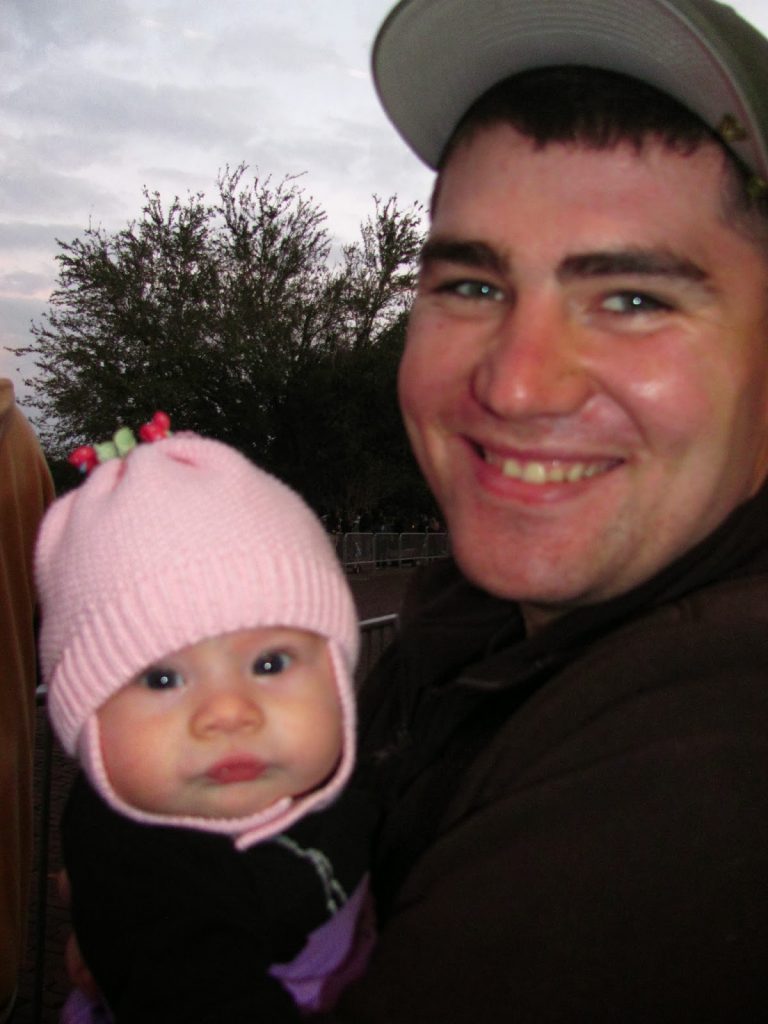 My cutie all bundled up with her Daddy Mardi Gras 2013
In a skillet add sausage and cook until crispy (the sausage should be already cooked).
Remove to a papertowel lined plate and drain.
In a large saucepan add cubed cream cheese and beer. Heat over medium, stirring until melted and smooth.
Toss shredded cheese with flour and then mix into the cream cheese mixture until melted.
Finally add seasonings and hot sauce and remove from heat.
Stir in sausage and serve warm.
Serve with tortilla chips or crusty French bread for dipping.
To add to the Cajun part of this dip I added chopped Andouille sausage.
It's already precooked so you just have to heat it and crisp it up for a few minutes before adding it to the dip.
Crisp up the sausage in the skillet for a few minutes then drain to a paper towel lined plate.
You have to have beer for Beer Cheese Dip! I used local Abita beer as the base and mix with cubed cream cheese. Everything's better with cheese!
Toss the shredded cheese with flour and then add to the saucepan.
Stir until melted.
Add hot sauce, garlic powder, and Cajun seasoning and then remove from heat.
Finally, mix in sausage.
All done and ready to serve!
Creamy and with a kick, this dip is sure to be a hit!
Serve with tortilla chips or crusty bread for dipping.