Great News!
I'm a finalist in the
Salsa Sensations- What's Your Craving Contest!
I was asked to create an easy and healthy after school recipe featuring Salsa Sensation's Salsa.
My recipe:
Baked Plantain Chips with Pineapple and Salsa
was simple, delicious and impressed the judges!
Voting begins today, Thursday and goes through next Thursday. You can vote once per day. I'm competing for a $1000 Walmart gift card (think of all the groceries and kitchen gear I can get with that?!)
Please vote for me and spread the word. Thanks for your support!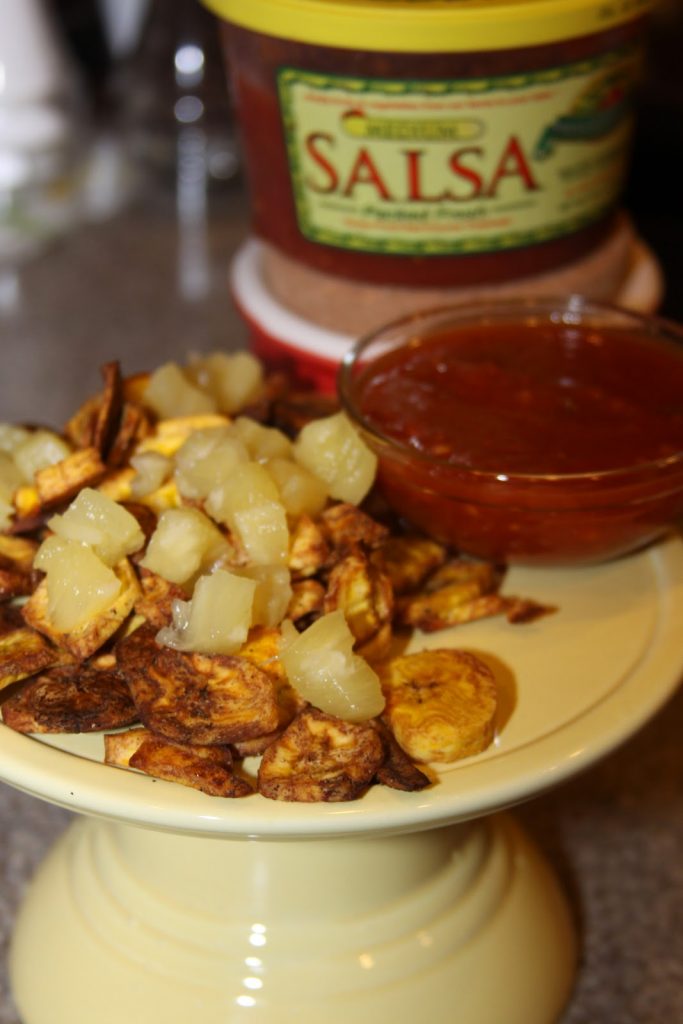 Ingredients:
2 green Plantains
2 tbsp olive oil
salt and pepper to taste
Pineapple tidbits
Salsa
Directions:
Preheat oven to 400 degrees.
Cut off the ends of plantains and slice down the sides. Then peel off skin.
Using a mandoline slice the plantains very thin about 1/8″ thick.
Spread out on a baking sheet and toss with 2 tbsp olive oil and salt and pepper.
Bake for 15 minutes. Toss then bake for another 10 minutes until golden.
Serve with cubed pineapple bites and salsa.
Watch my video here: