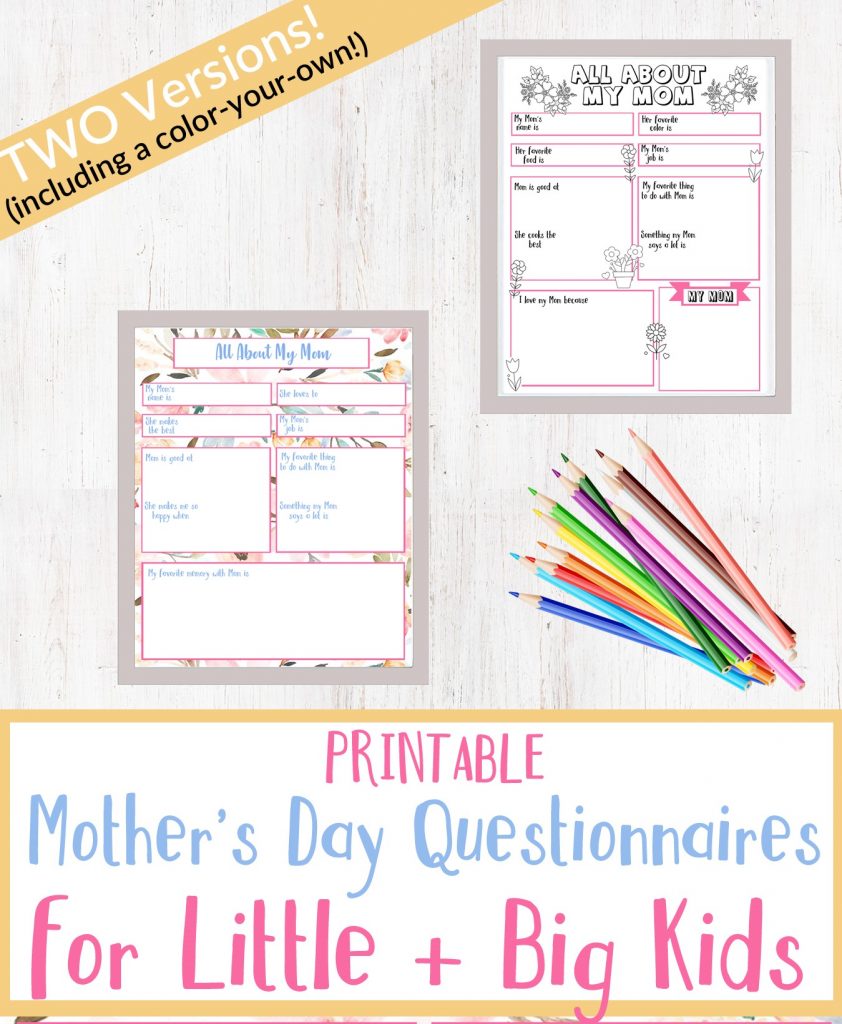 Mother's Day is this weekend and my girls and I love to craft and make homemade gifts for every special holiday. I wanted to come up with an easy gift idea that they could fill out and color on their own so I created two styles of All About My Mom Mother's Day Printables. These fill in the blank printable questionnaires are designed for both big and little kids. One is a pretty floral design for older kids to write on and the other is a color your own version that little kids will enjoy decorating and even drawing a portrait of Mom!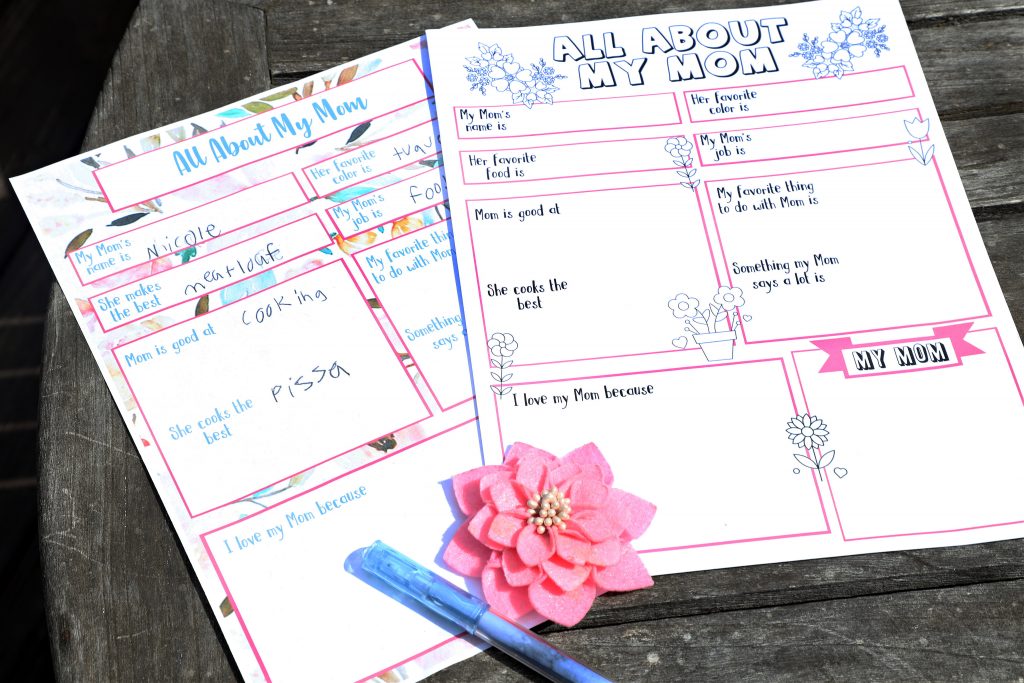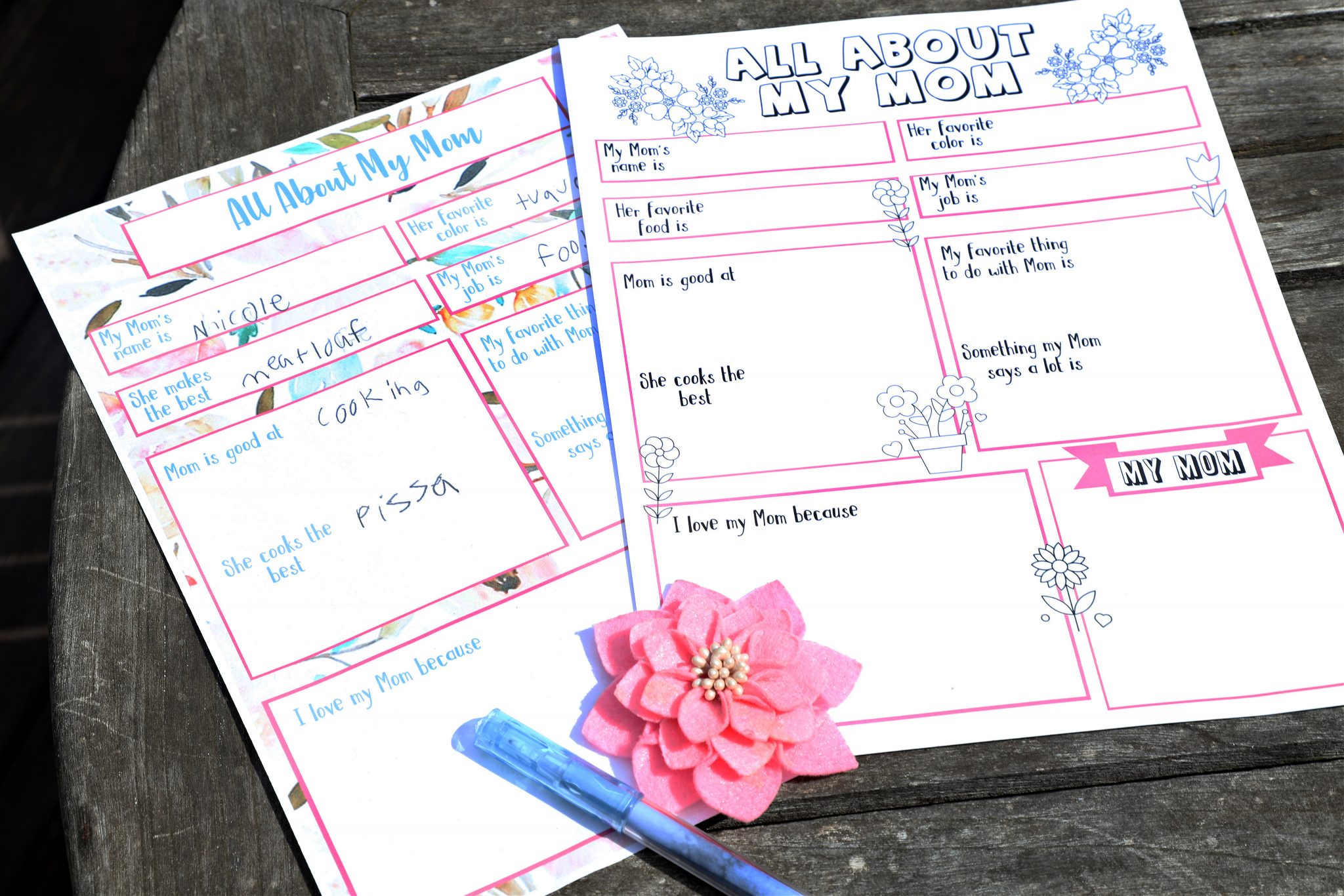 Scroll down for the link to download and print both and have a wonderful Mother's Day!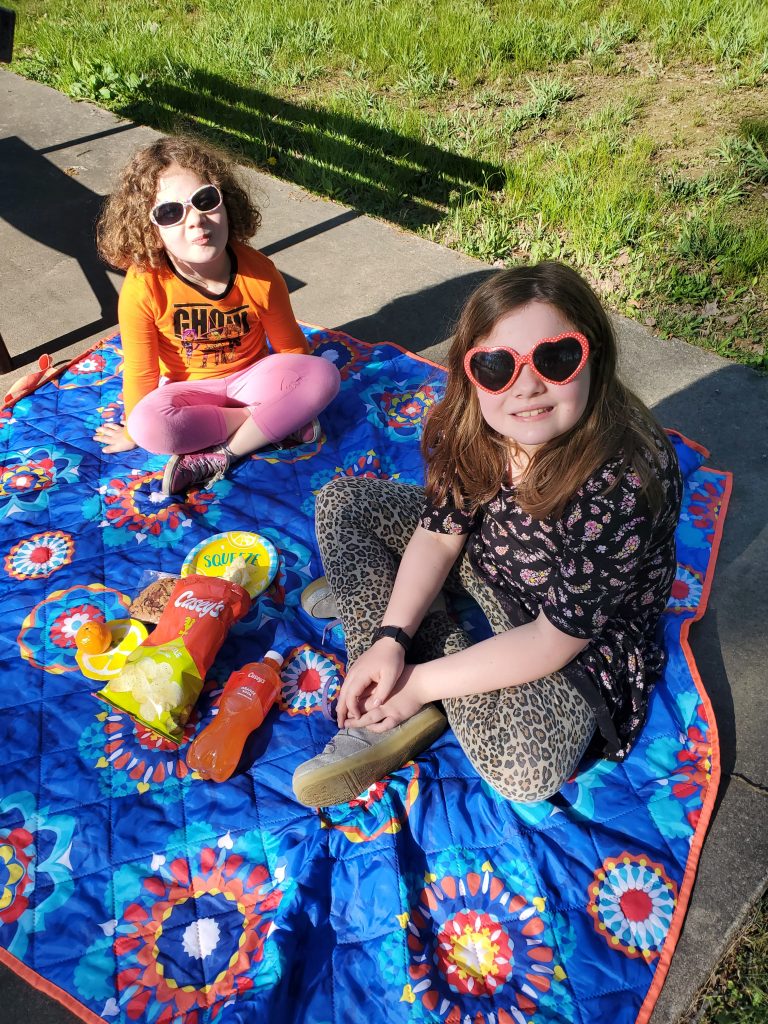 How lucky and I to call these girls my daughters? I love being their Mom!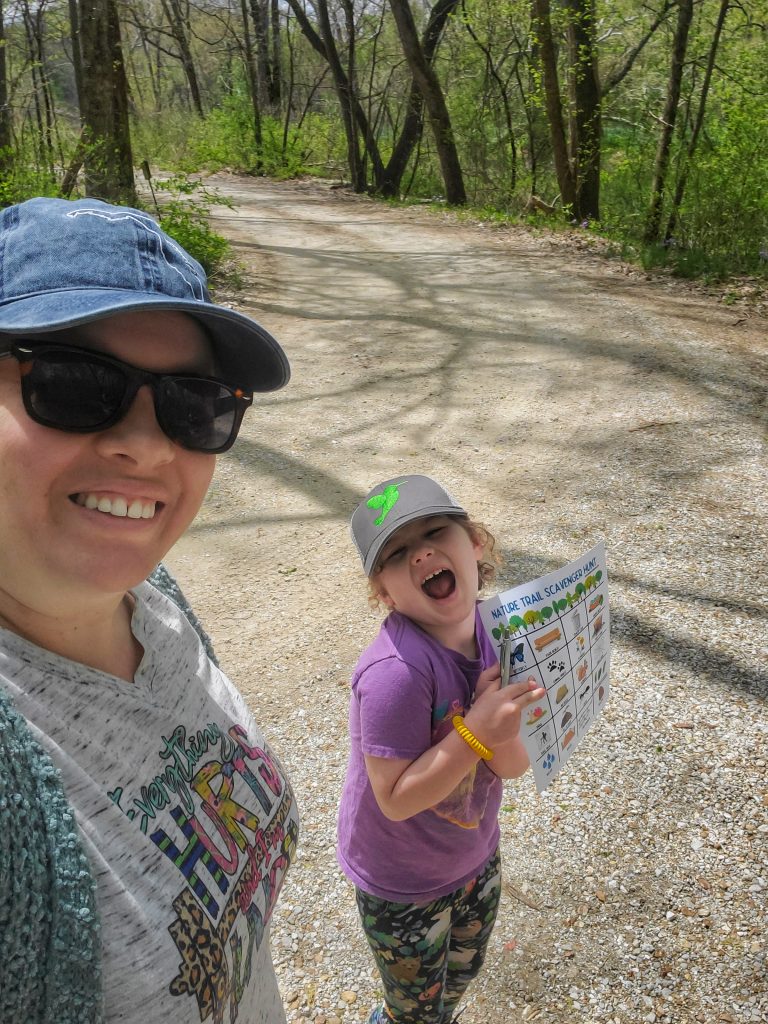 My fun loving Stella is my youngest and my wild child! She love to be outside running, riding her skate board, fishing, and exploring!
We like to go on nature hikes together. She also gives the best cuddles! I can see Stella being a stand up comedian one day.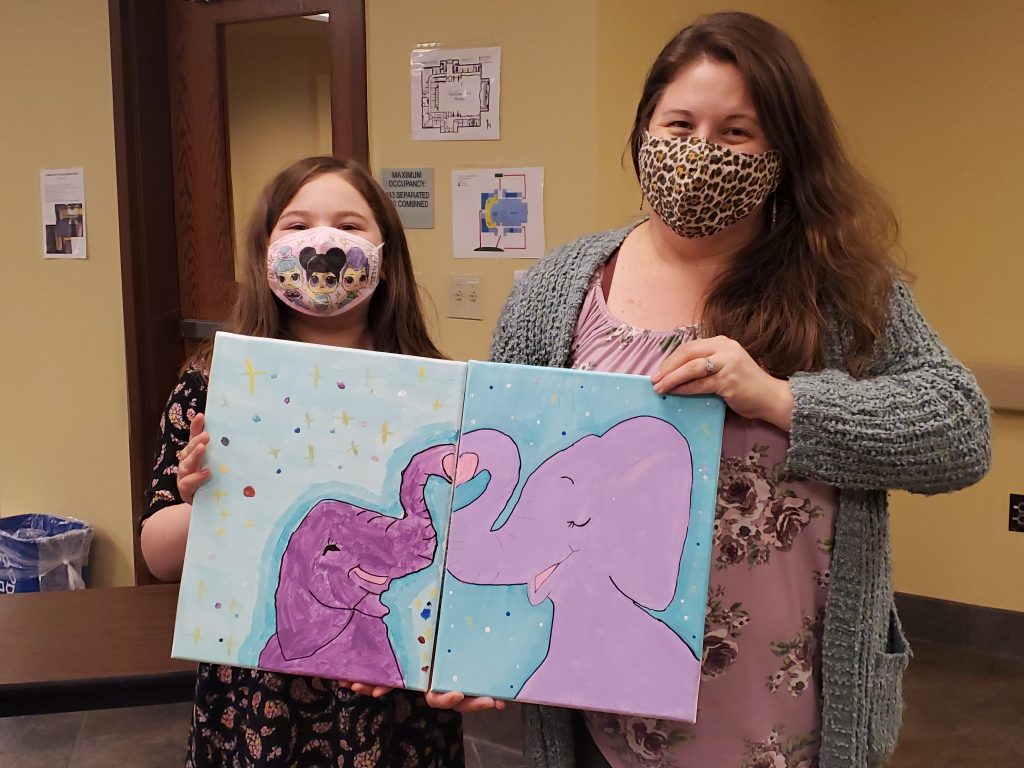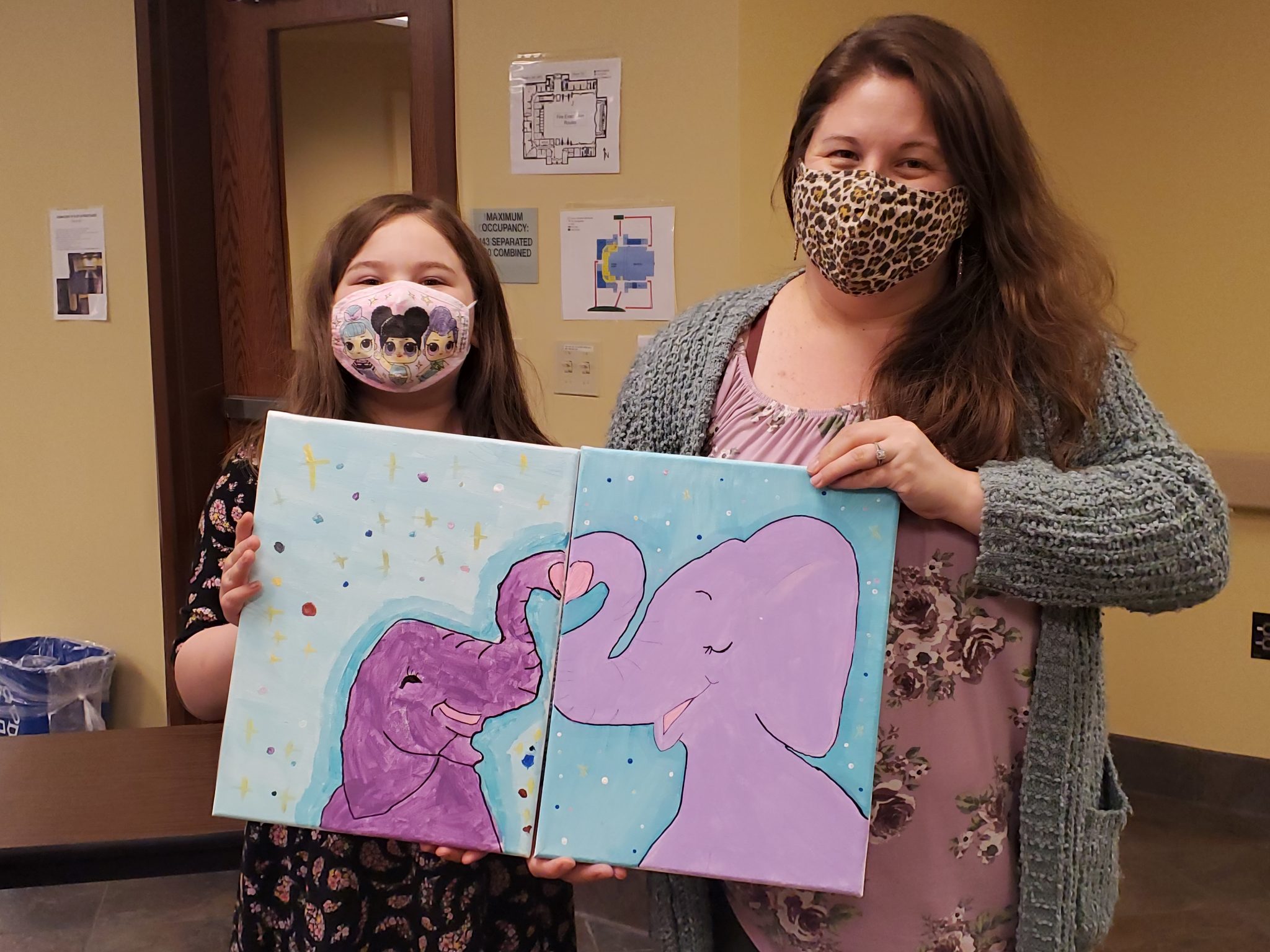 Ava is my first born and my sweet and shy baby girl. She is incredibly smart and thoughtful. She loves to read and craft just like her Mom!
We attended a Mother's Day paint night this week and made matching elephants. I love her creativity. She will do amazing things one day!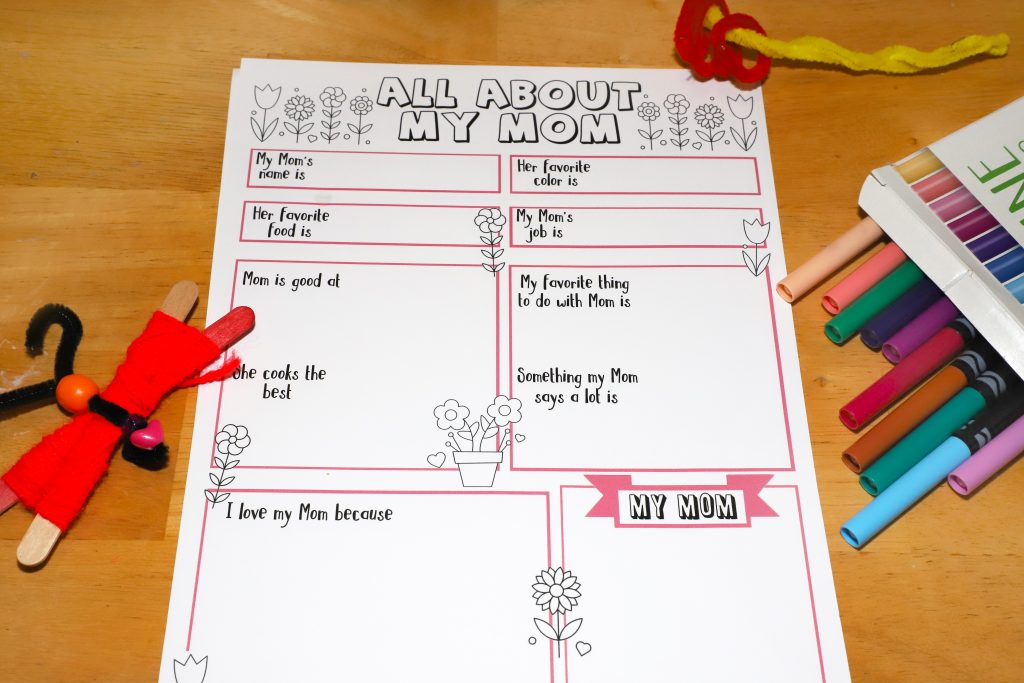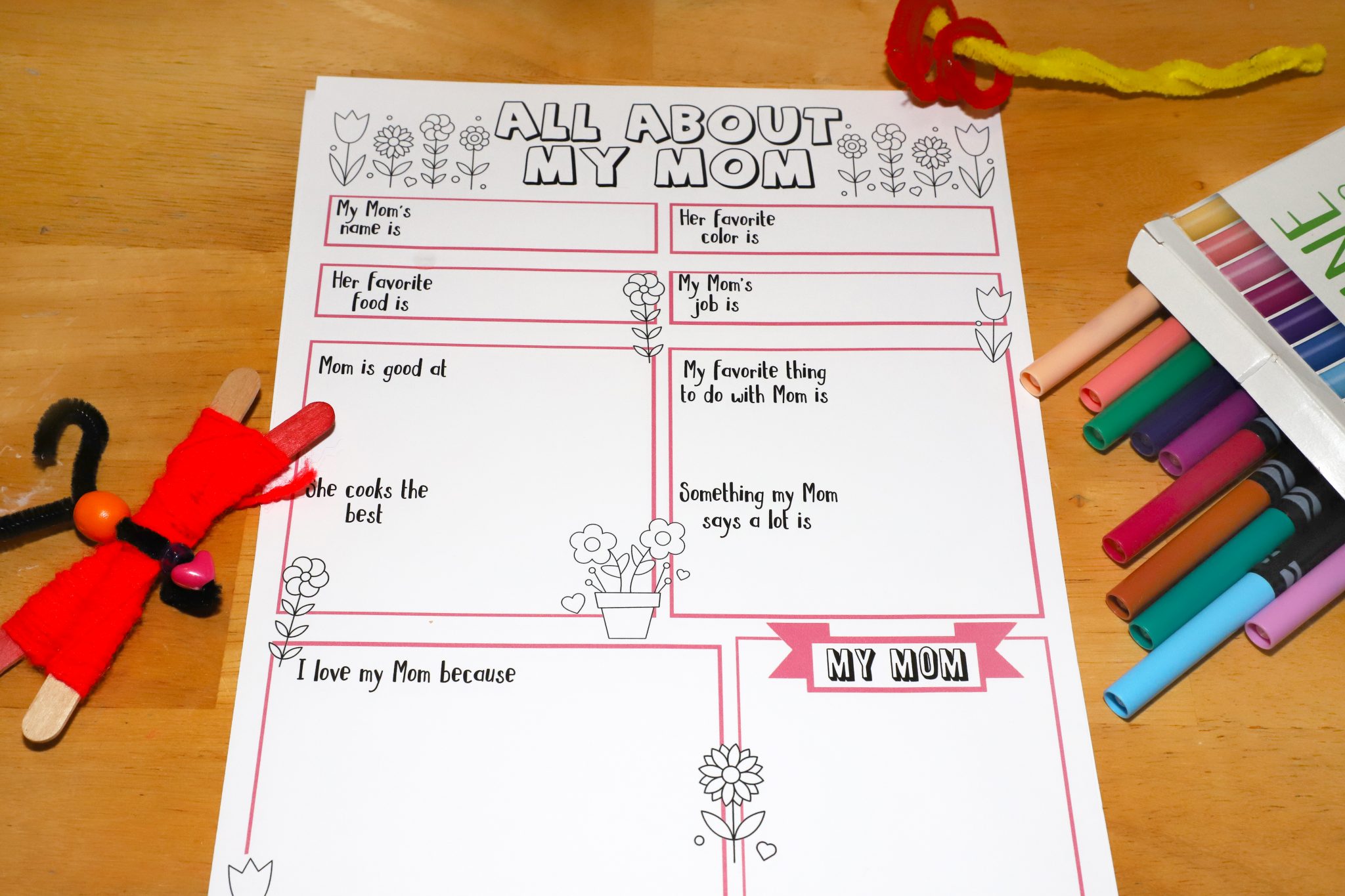 Both my girls like the color your own printable the best. They enjoy coloring, drawing, and making the gift their own.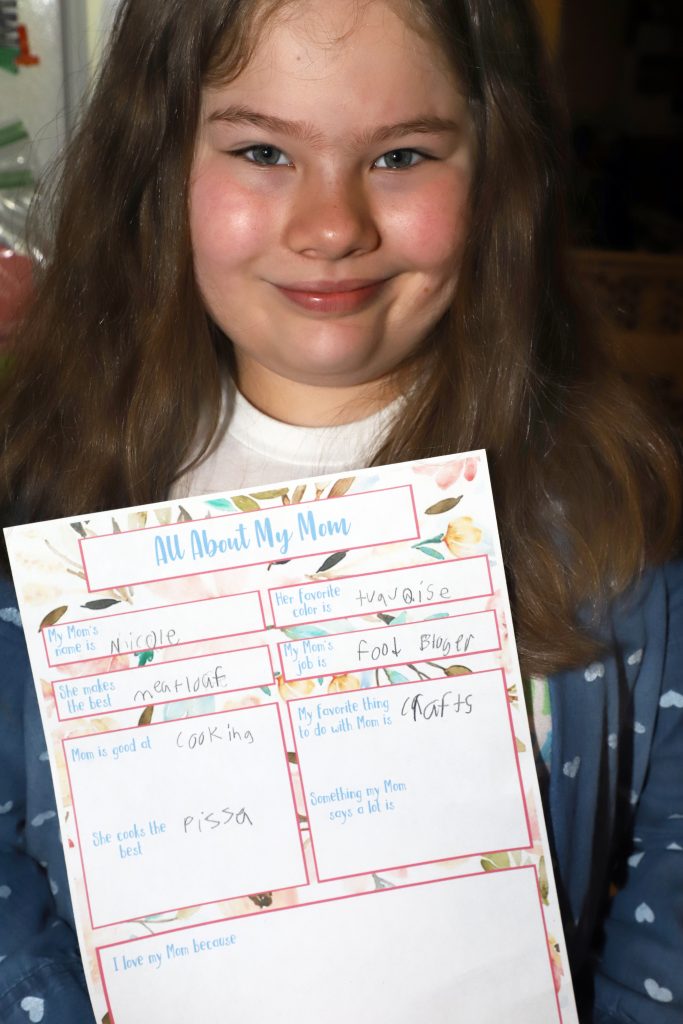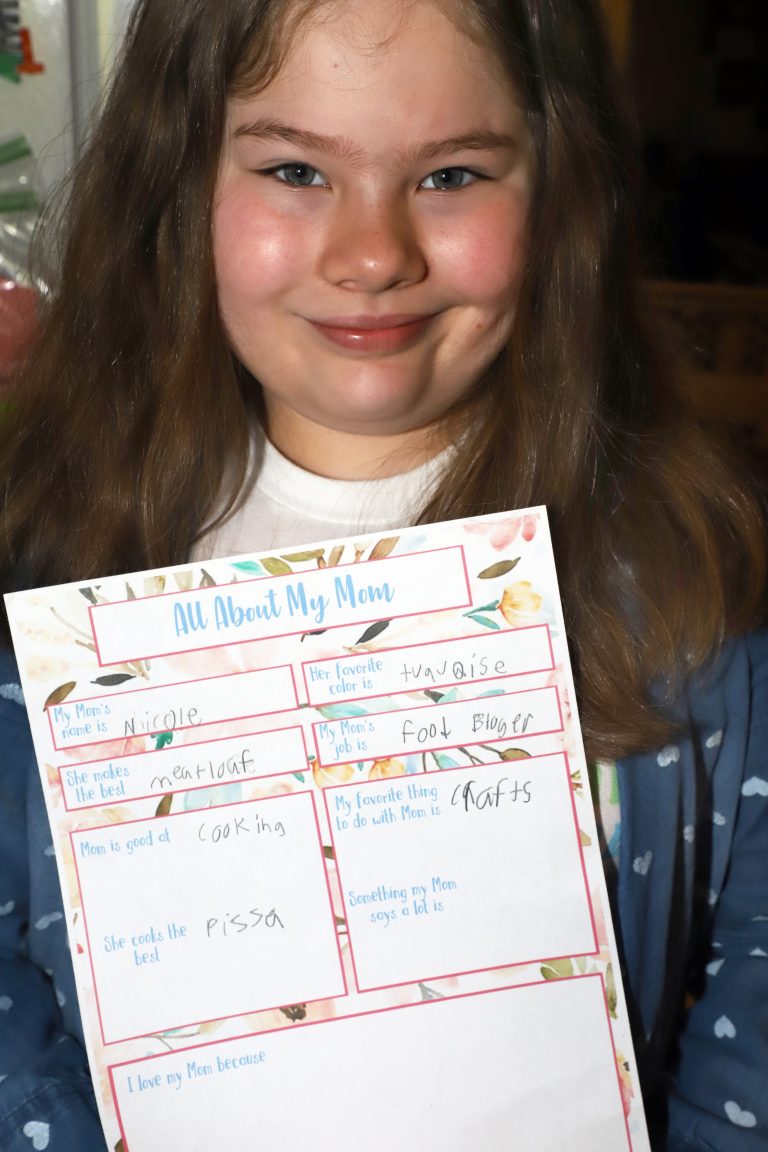 My sweet Ava made two for me. I love reading her creative and sweet answers to the questions about me!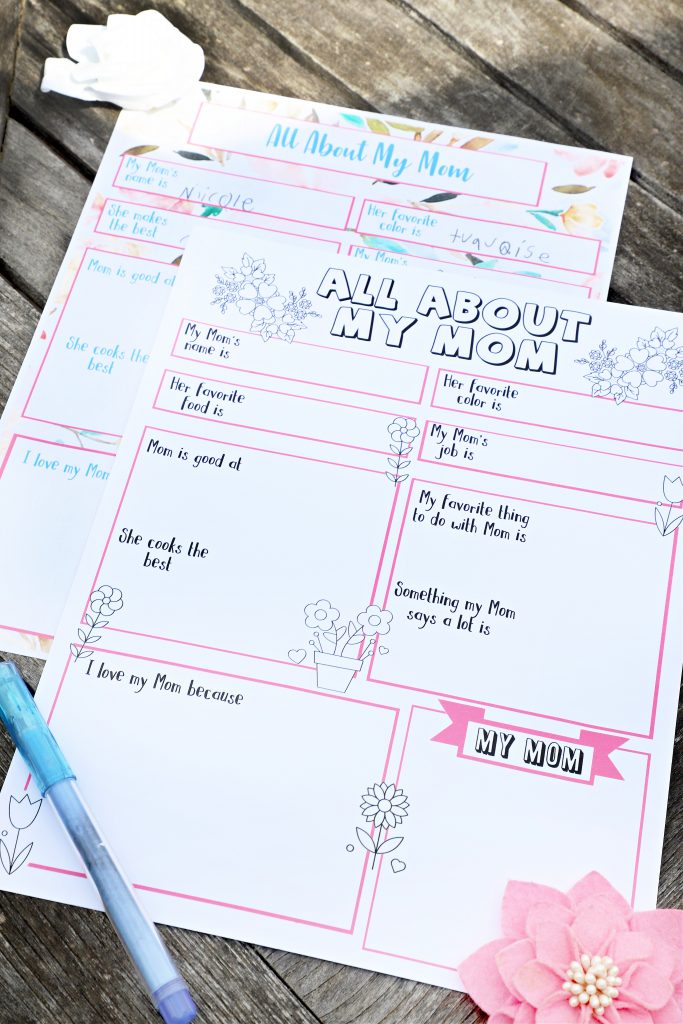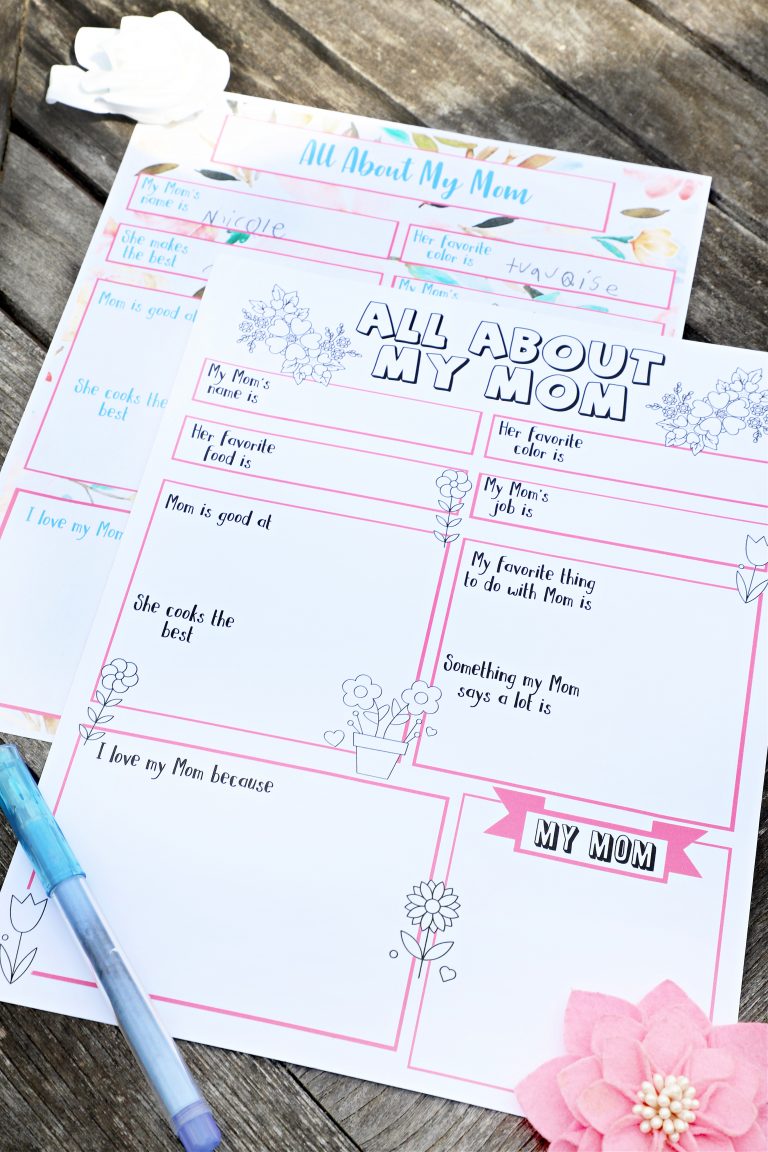 Print your own questionnaires for Mother's Day!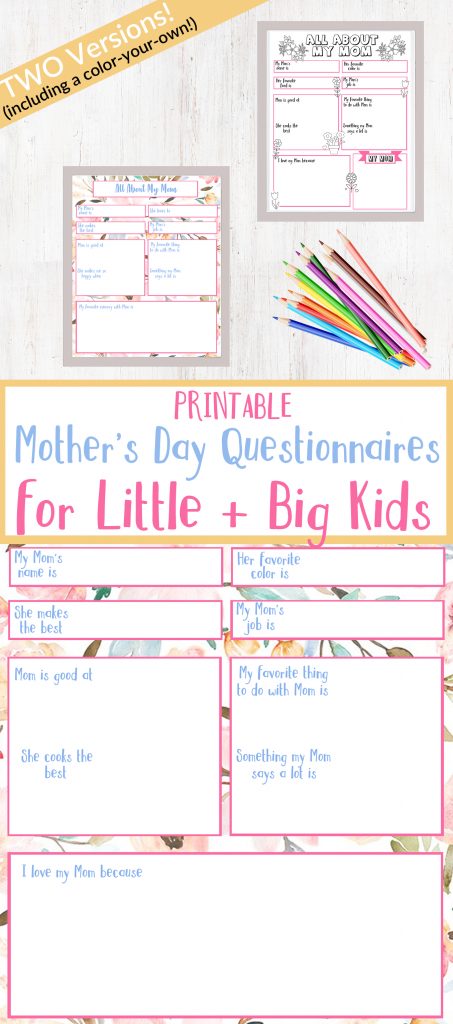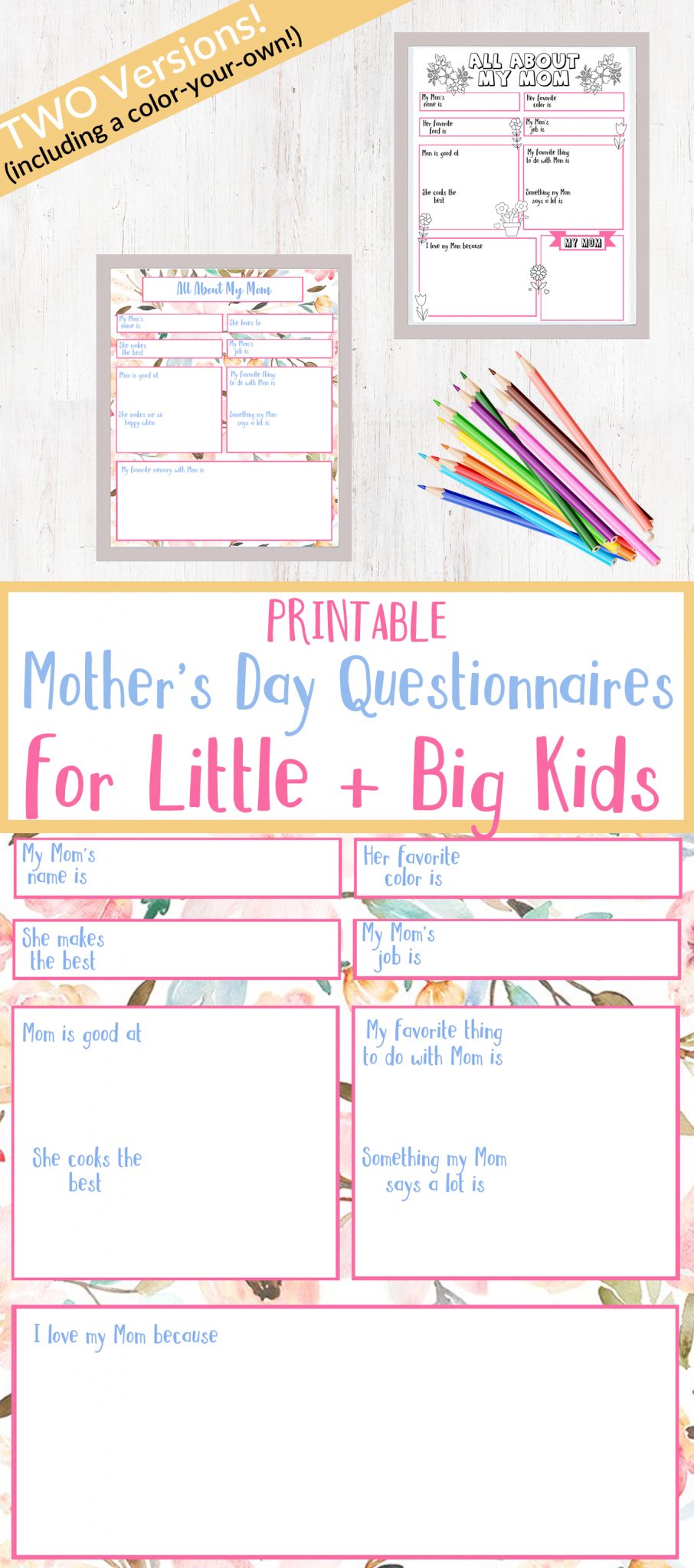 Click here to download and print the big kid floral version.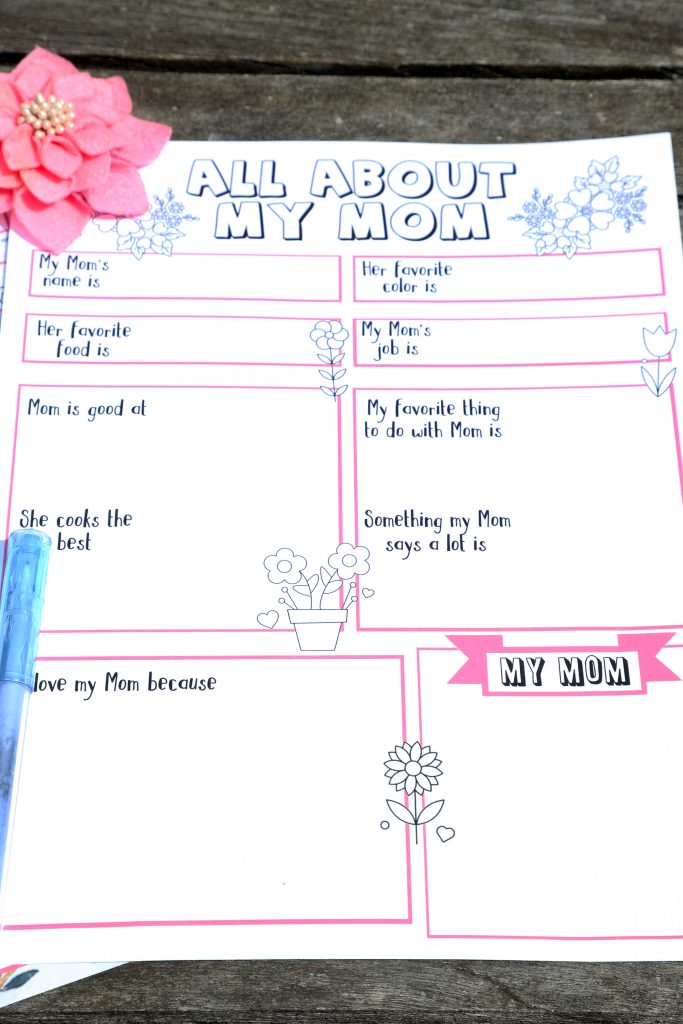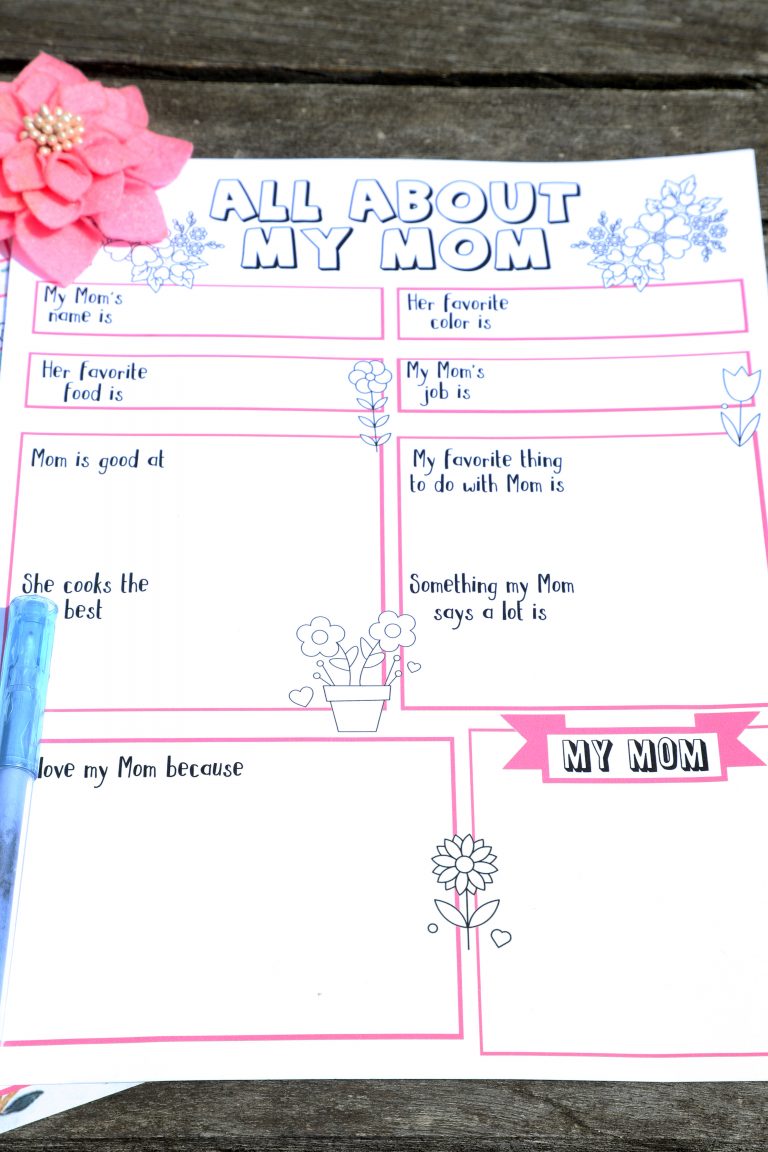 Click here to download the little kid color your own version.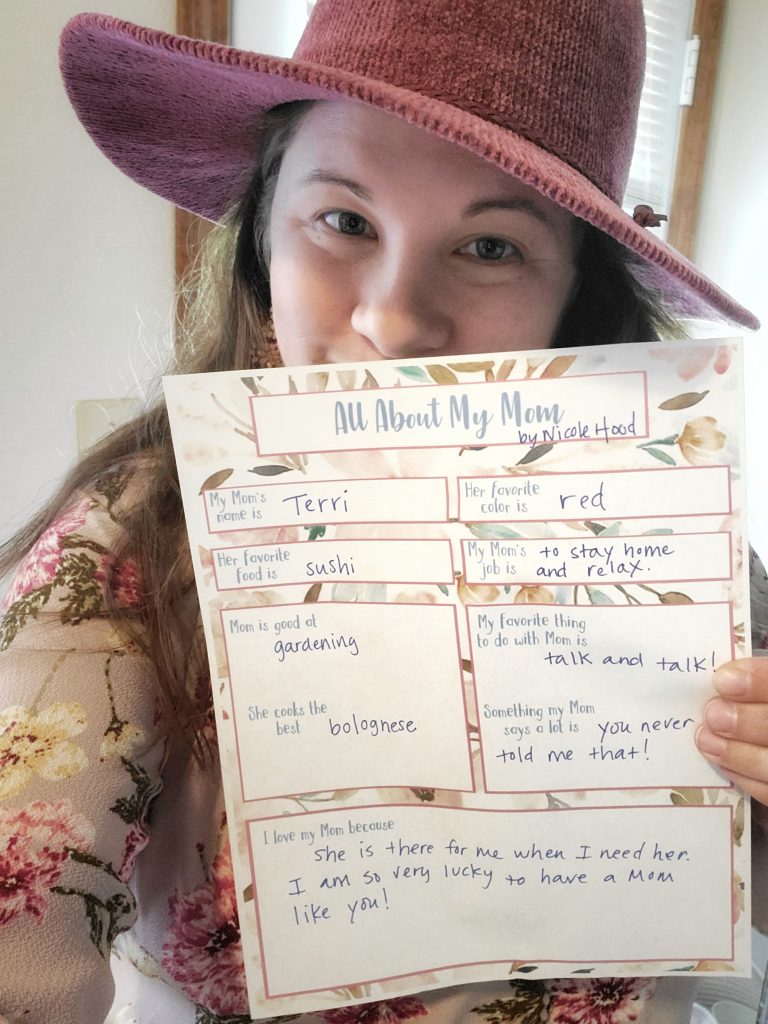 These printables aren't just for kids either! I filled one out and mailed it to my Mom.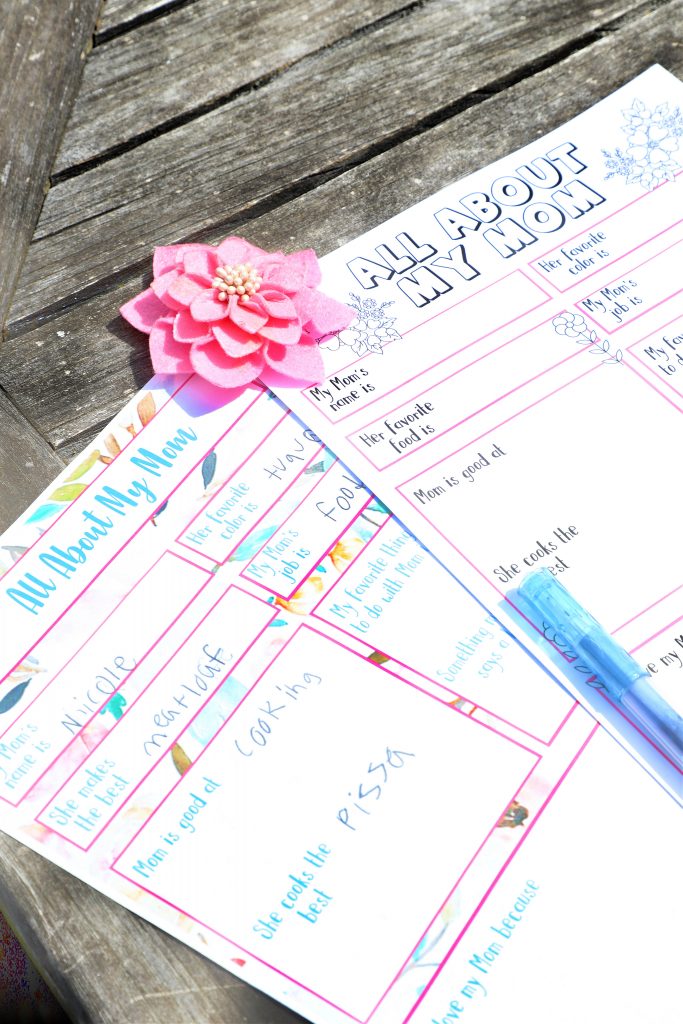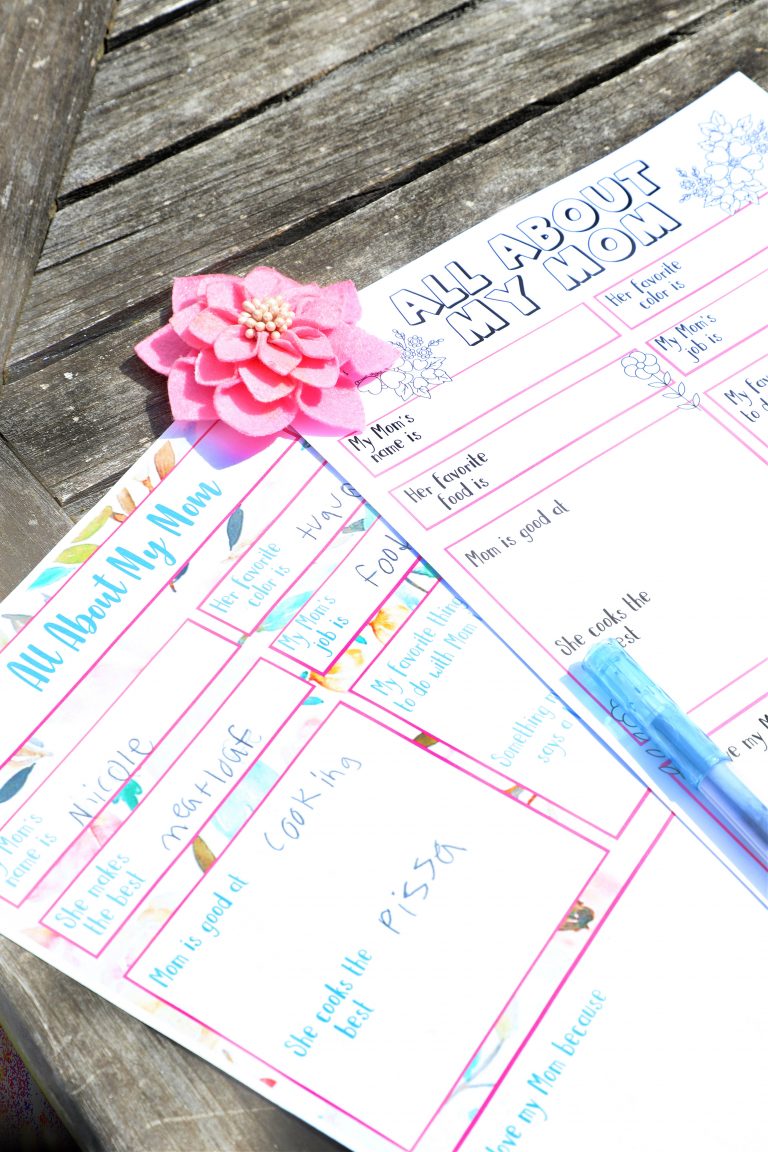 All About My Mom Printables make a sweet gift for any special Mom on Mother's Day.