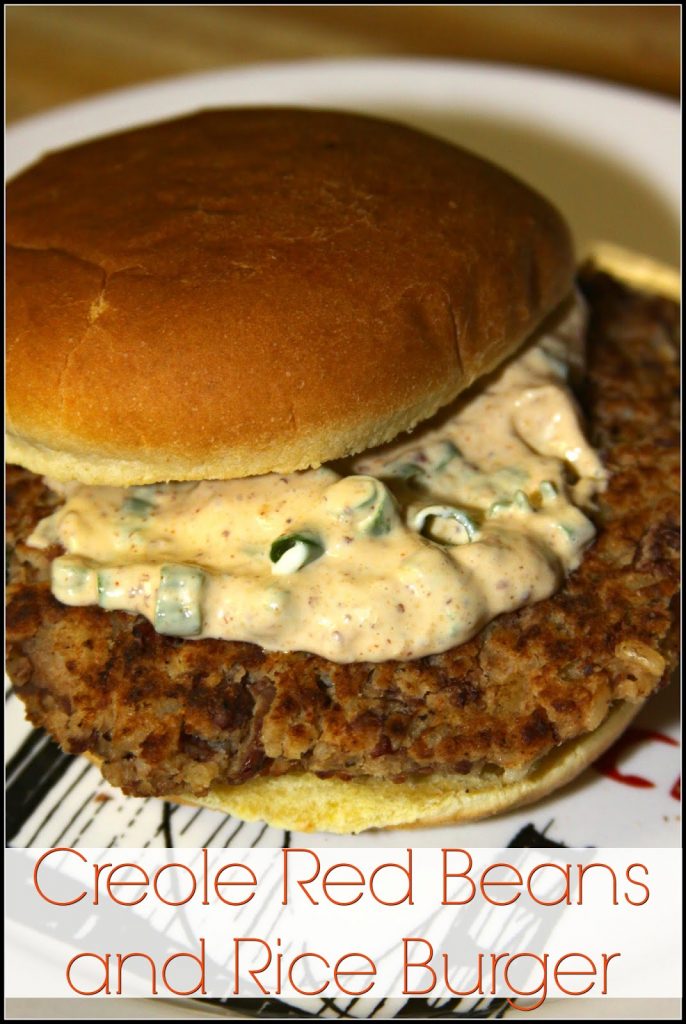 Living in Louisiana I have tasted my fair share of red beans and rice. It's pretty much served at every restaurant in every city of this state. In fact it's Ava's favorite Cajun dish! My little foodie 🙂
When I came across this recipe in Southern Living magazine I knew I had to try it! What a fun idea!
The end result was flavor packed and delicious (love the quick remoulade!). You can make it like I did as a flavorful veggie burger or add grilled sausage or shrimp on top for a hearty meal!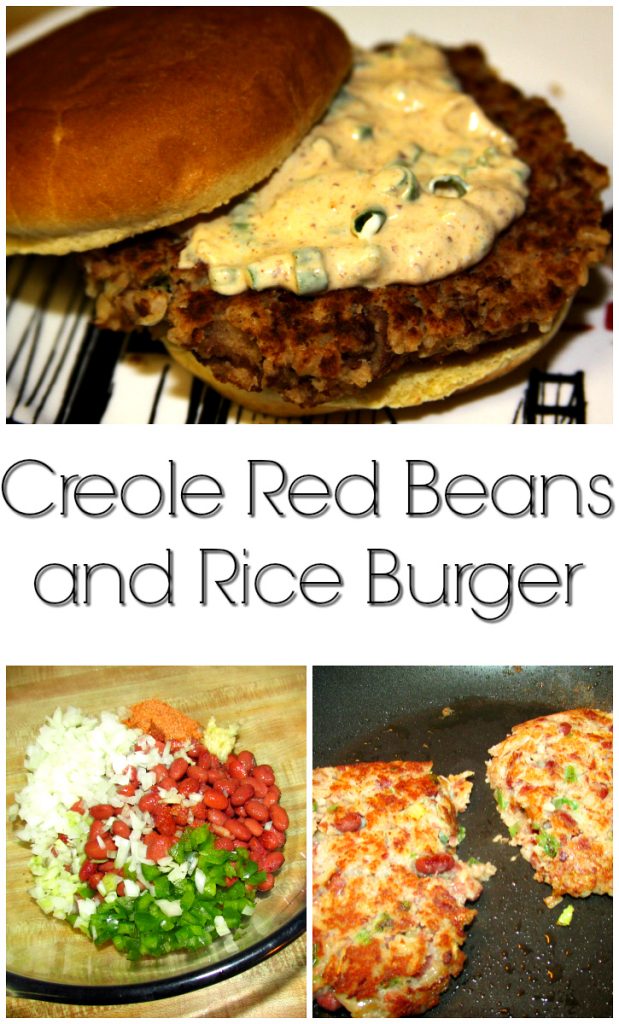 Ingredients:
1 cup cooked white rice
2 (16oz) cans red kidney beans, drained and rinsed
1/3 cup green bell pepper, minced
1/3 cup sweet yellow onion, minced
2 tbsp celery, minced
1 tbsp Creole seasoning
2 garlic cloves, minced
1 egg, beaten
3 tbsp olive oil
Remoulade sauce:
3 tbsp mayo
3 tbsp Creole mustard
2 tbsp green onions, minced
2 tbsp fresh flat leaf parsley, finely chopped
lettuce leaves, tomato slices (optional)
12 crusty bread slices or buns, toasted
you can also top with grilled sliced sausage or shrimp
Directions:
Mash kidney beans in a large bowl with a fork.
Stir in bell pepper, next five ingredients, and cooked rice until well blended.
Shape mixture into 6 (1/2 inch) thick patties (I make mine a little smaller and get 8).
Cook 3 patties in 1 1/2 tbsp hot oil in a large nonstick skillet over medium heat 5 minutes on each side or until golden. Repeat with remaining oil and patties. Remove to a paper towel lined plate.
Stir together mayo, mustard, green onions, and parsley to make the remoulade sauce.
Place 1 lettuce leaf and tomato slice on toasted bread. Top each with a patty and desired amount of sauce then top bread slice.
Recipe from Southern Living Magazine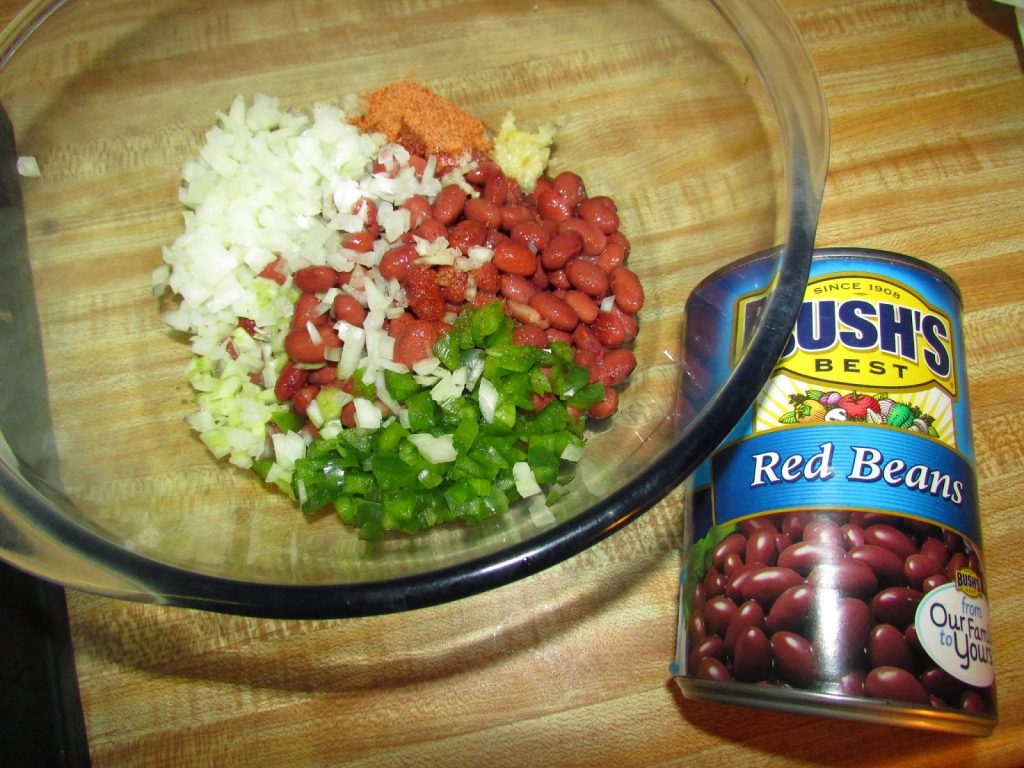 Mix all burger ingredients in a bowl
including the Cajun "trinity": green peppers, onion, and celery.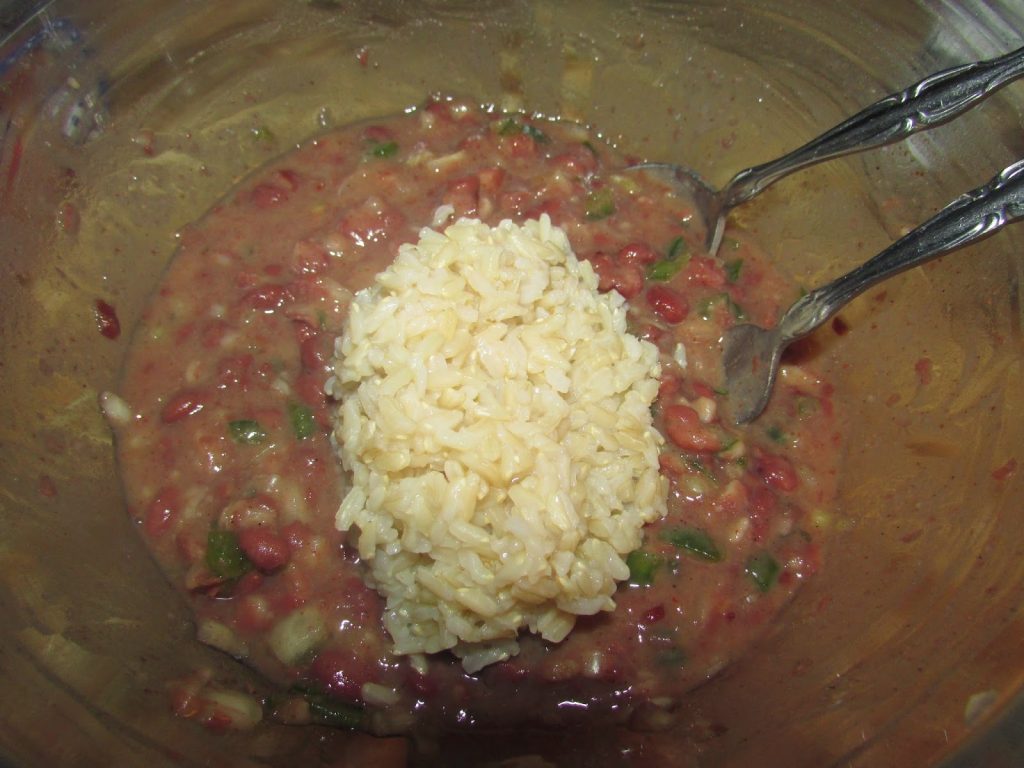 Mash the beans with a fork and then add beaten egg and cooked rice.
Form into 6-8 patties.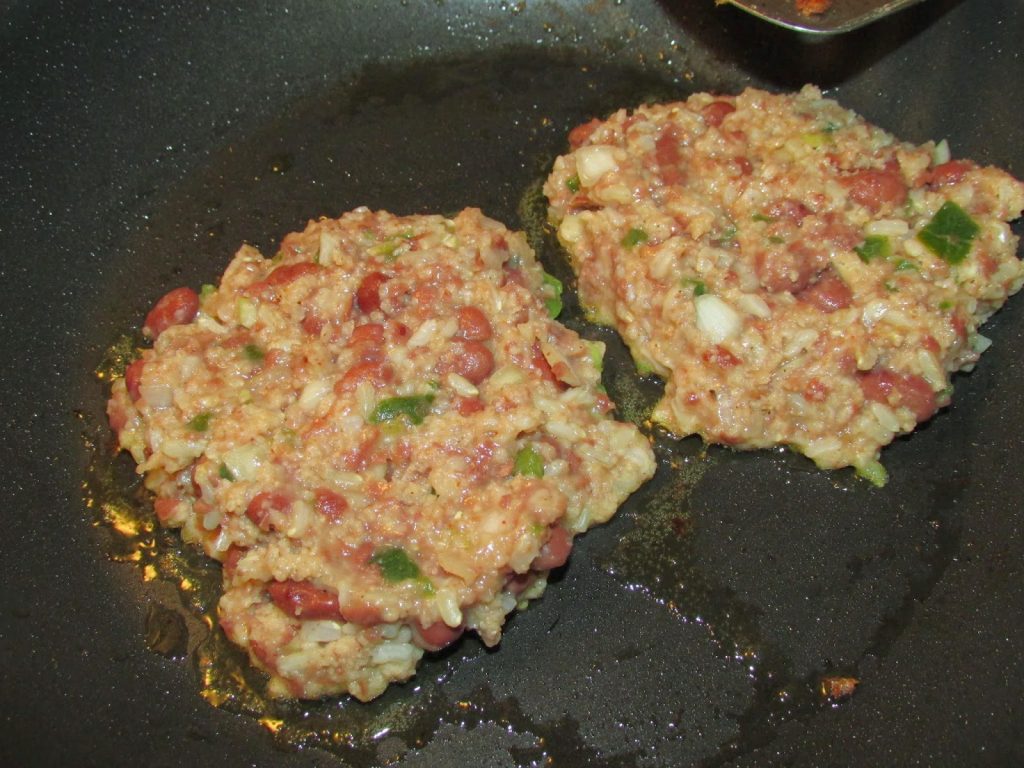 Heat a drizzle of olive oil in a skillet then add 2 or 3 patties.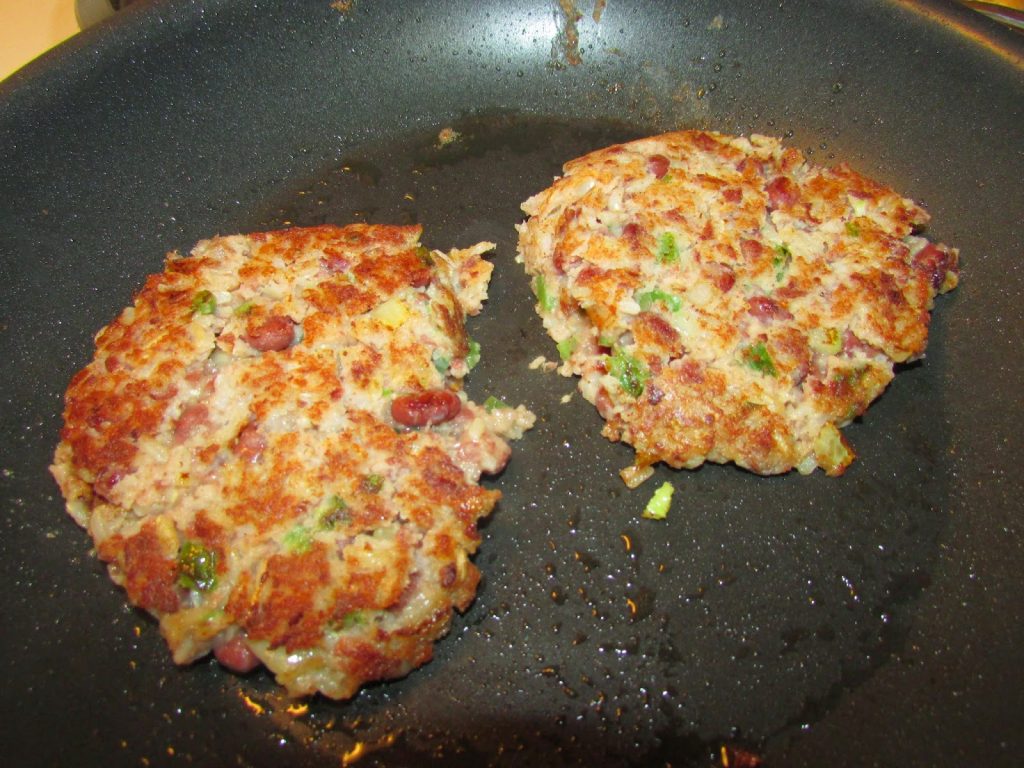 Cook over medium heat about 5 minutes or until golden then flip and cook on the other side.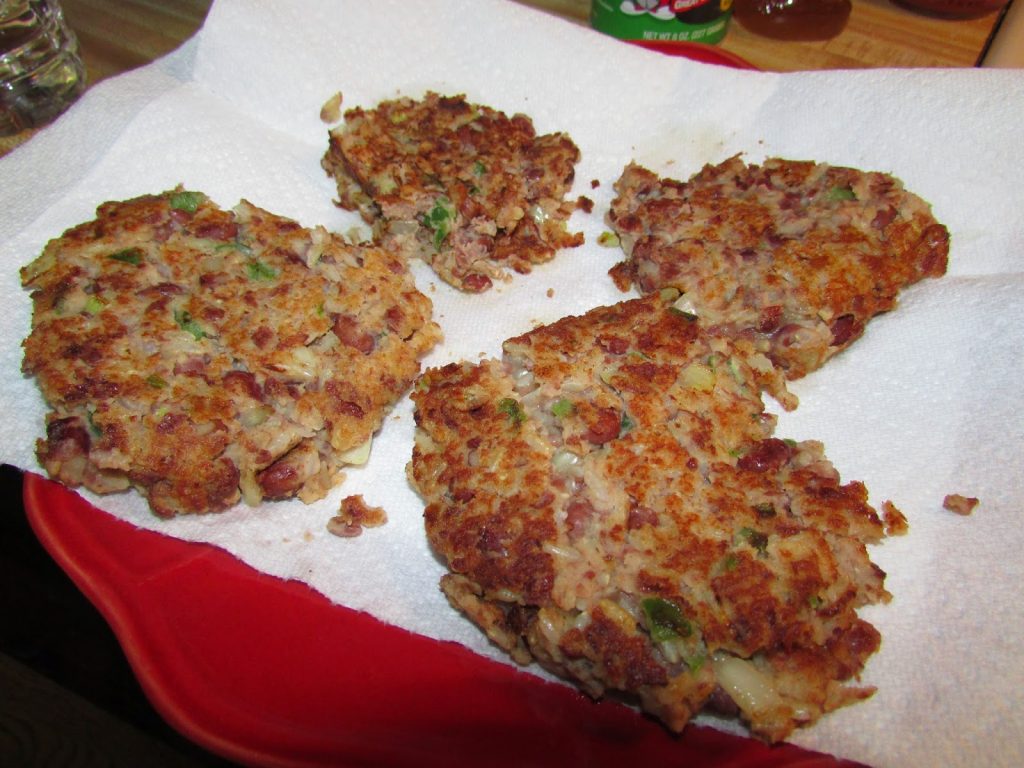 I remove to a paper towel lined plate to remove any excess oil.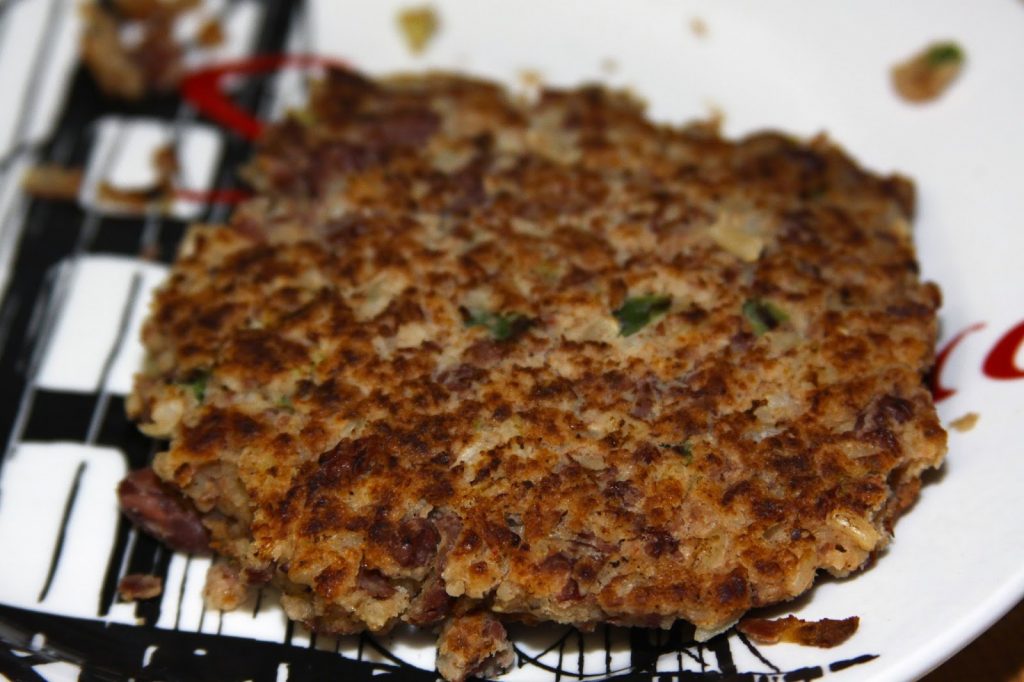 How tasty do these look?!
Make a quick and easy remoulade by mixing mayo ( I like Duke's), Creole mustard (I like spicy Jack Daniels), parsley, and green onions.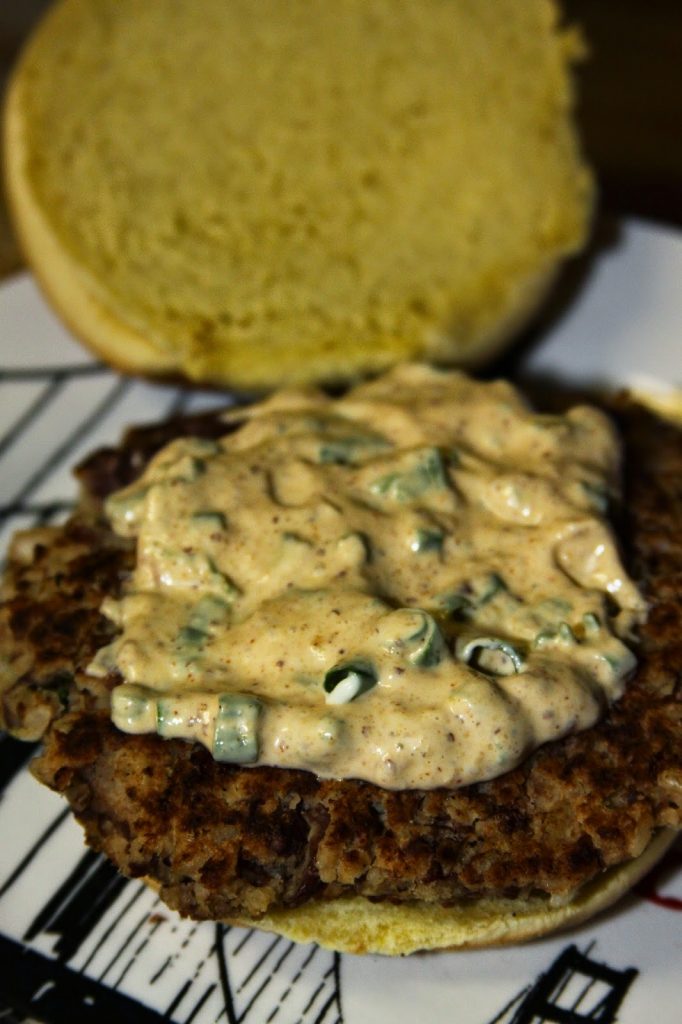 Add lettuce and tomato to the bottom toasted bun. Top with burger patty.
Spread remoulade on burger then top with top bun.
Optional: you can serve topped with sliced sausage or shrimp!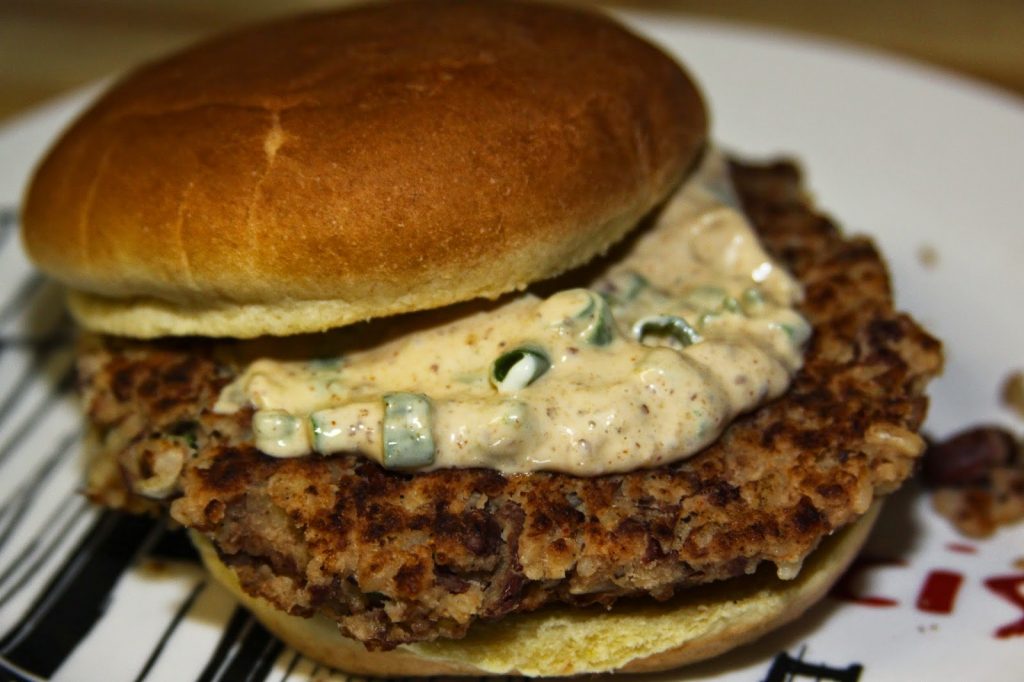 This tasty Cajun burger is full of flavor and will change your mind about veggie burgers!