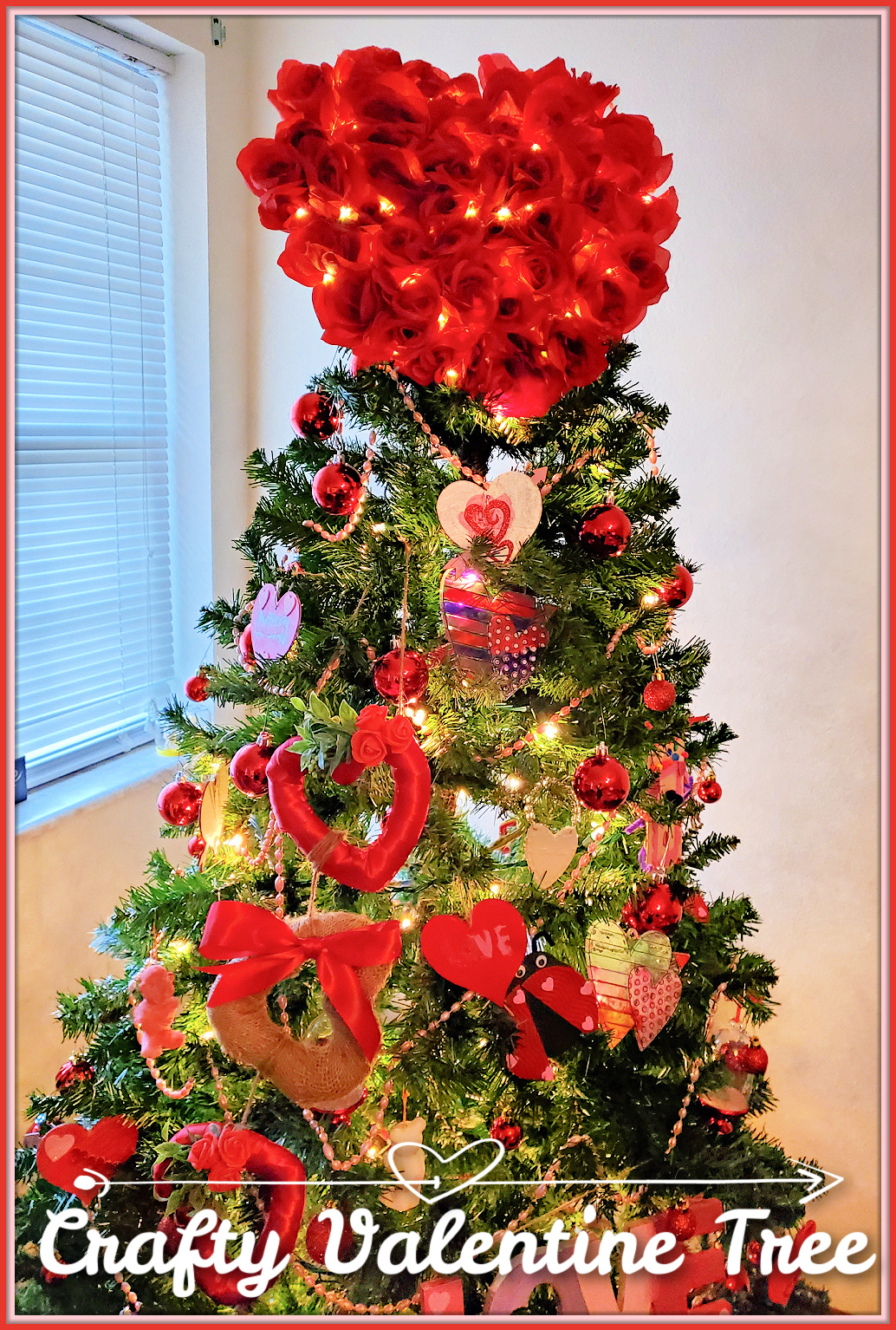 Every year in January when I am thinking of packing up our Christmas tree my girls beg to keep it up and decorate it for another holiday. I finally gave in and decided why not make it a Valentine's tree? I used plain red ornaments and white lights all over. Then I had my kids pick out Valentine's crafts and decor from the Dollar Tree and Target to make their own crafty tree.
Scroll down for all the fun details on our DIY Crafty Valentine Tree.
These kiddos love crafting! I found packs of wooden heart ornaments for them to paint.
This was a fun and easy craft that made a lot of decorations for our tree.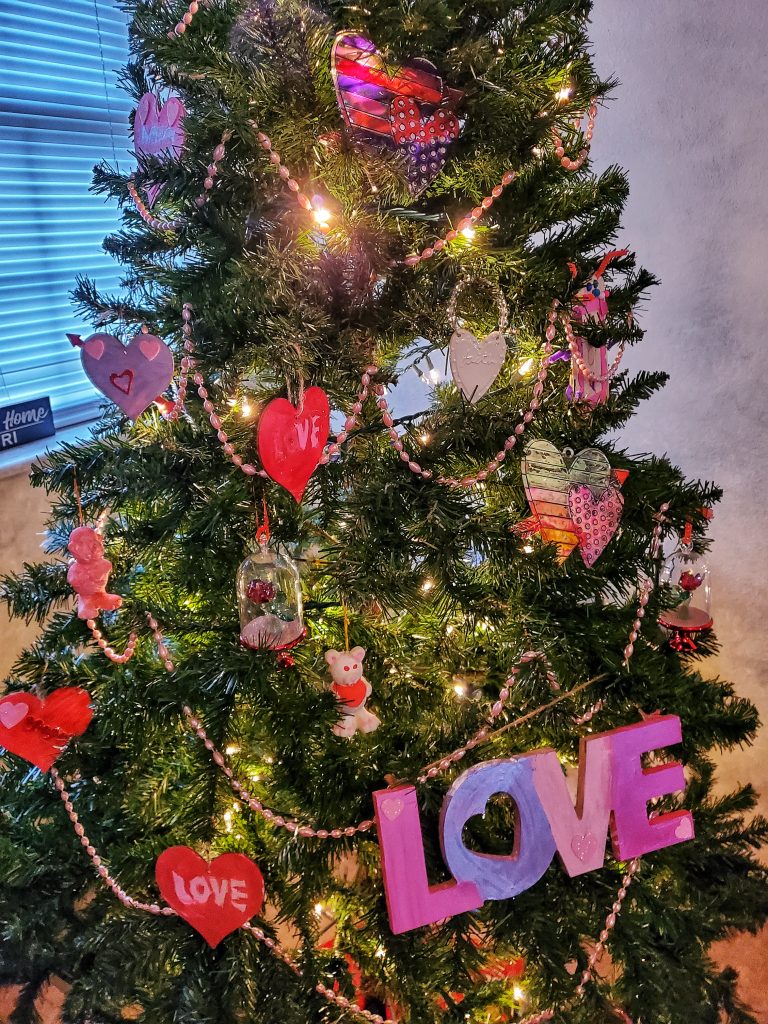 We also added pink garland beads, painted suncatchers, and a painted LOVE sign.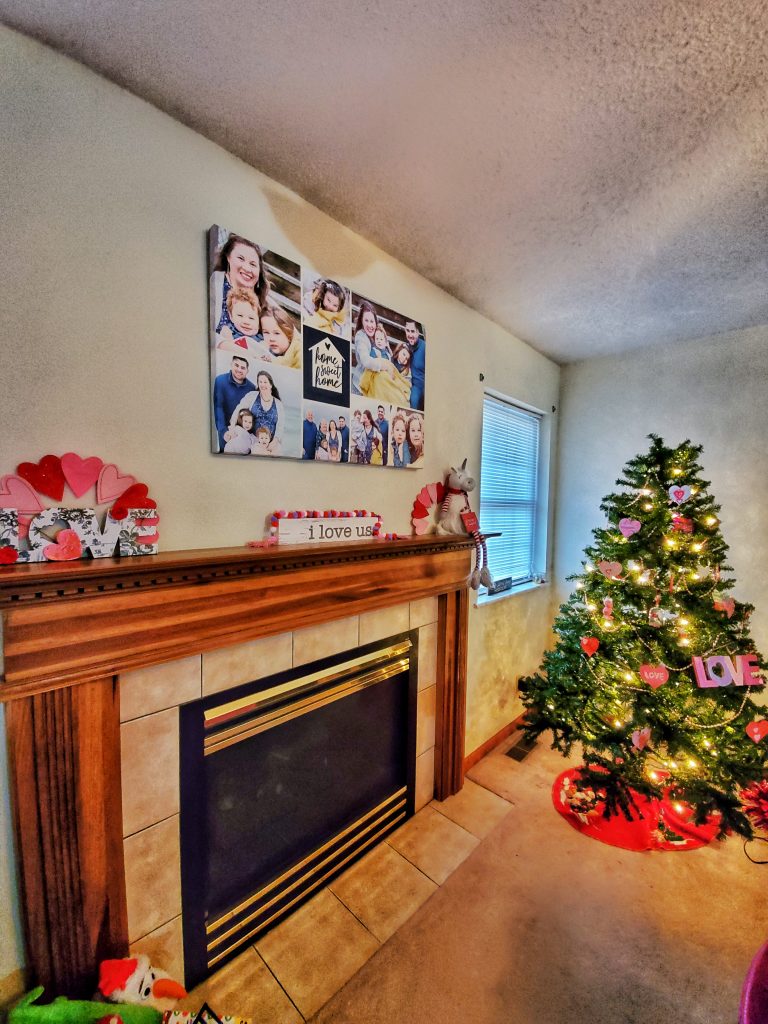 I just love the glow of a Christmas er… Valentine's tree in my living room!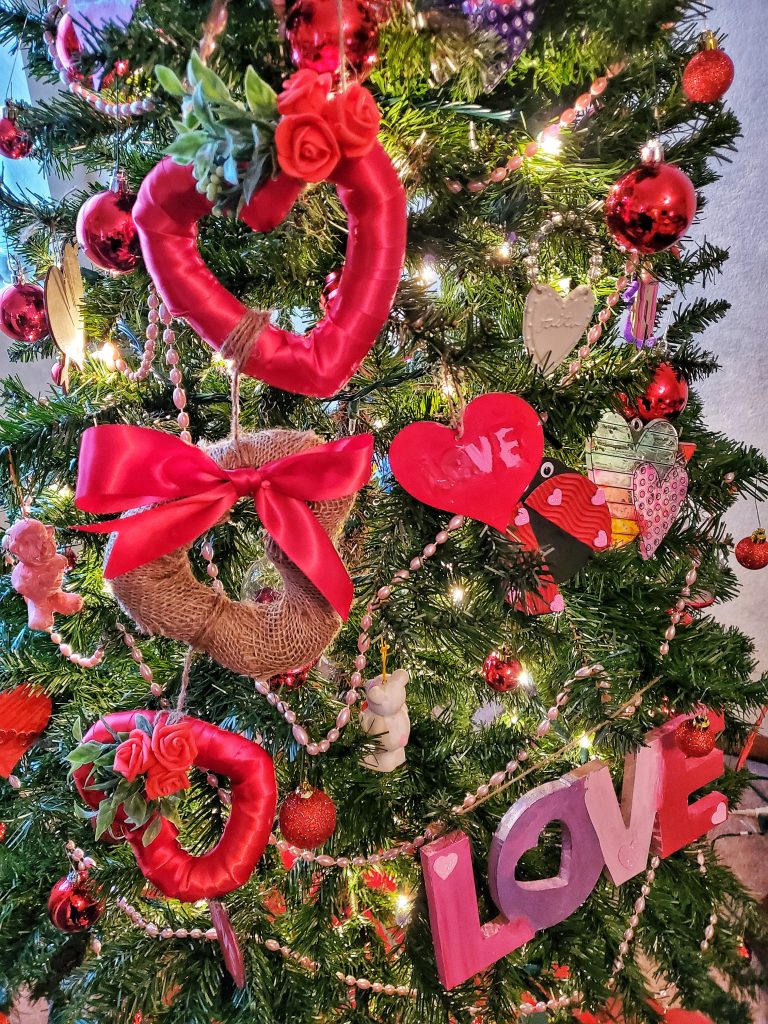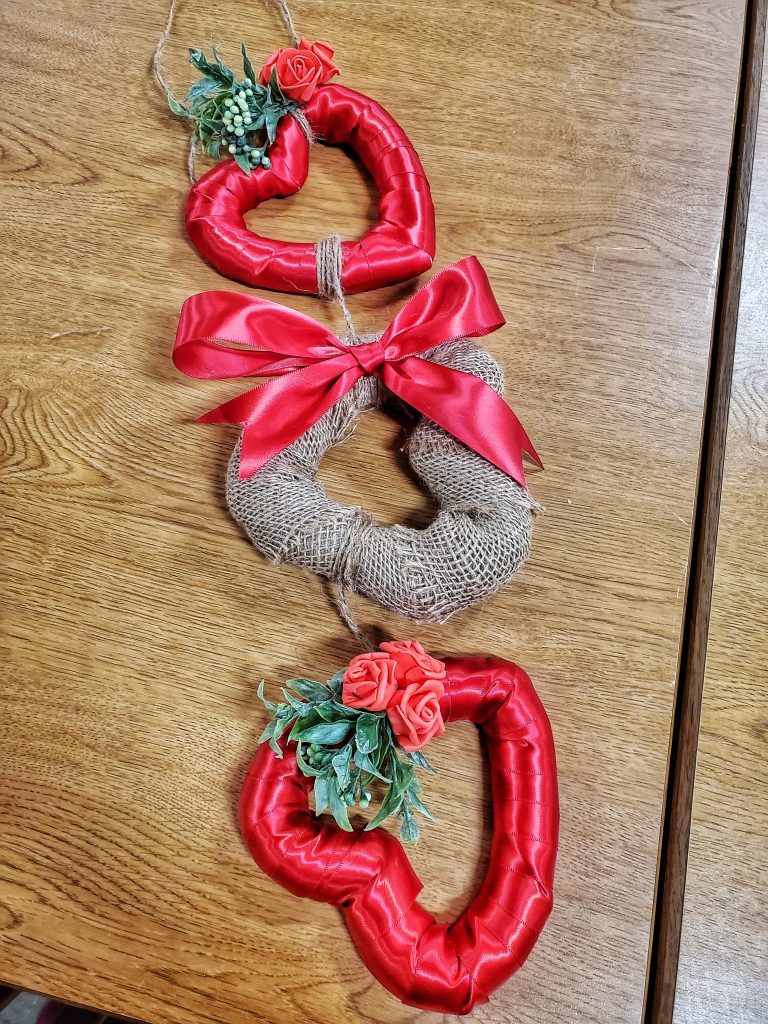 Another craft- mini wreaths. I wrapped foam hearts in fabric and glued on bows, flowers, and tied them together.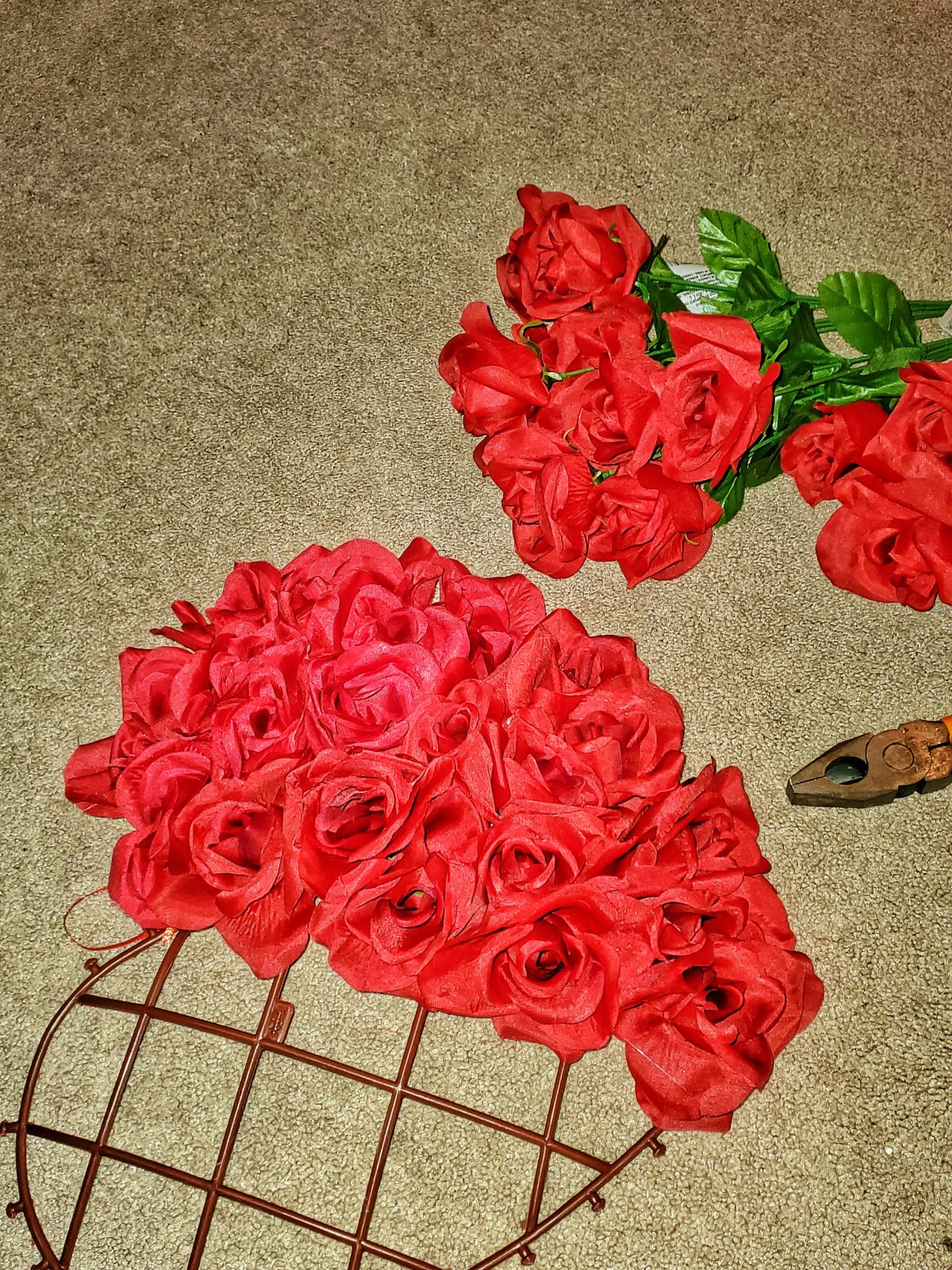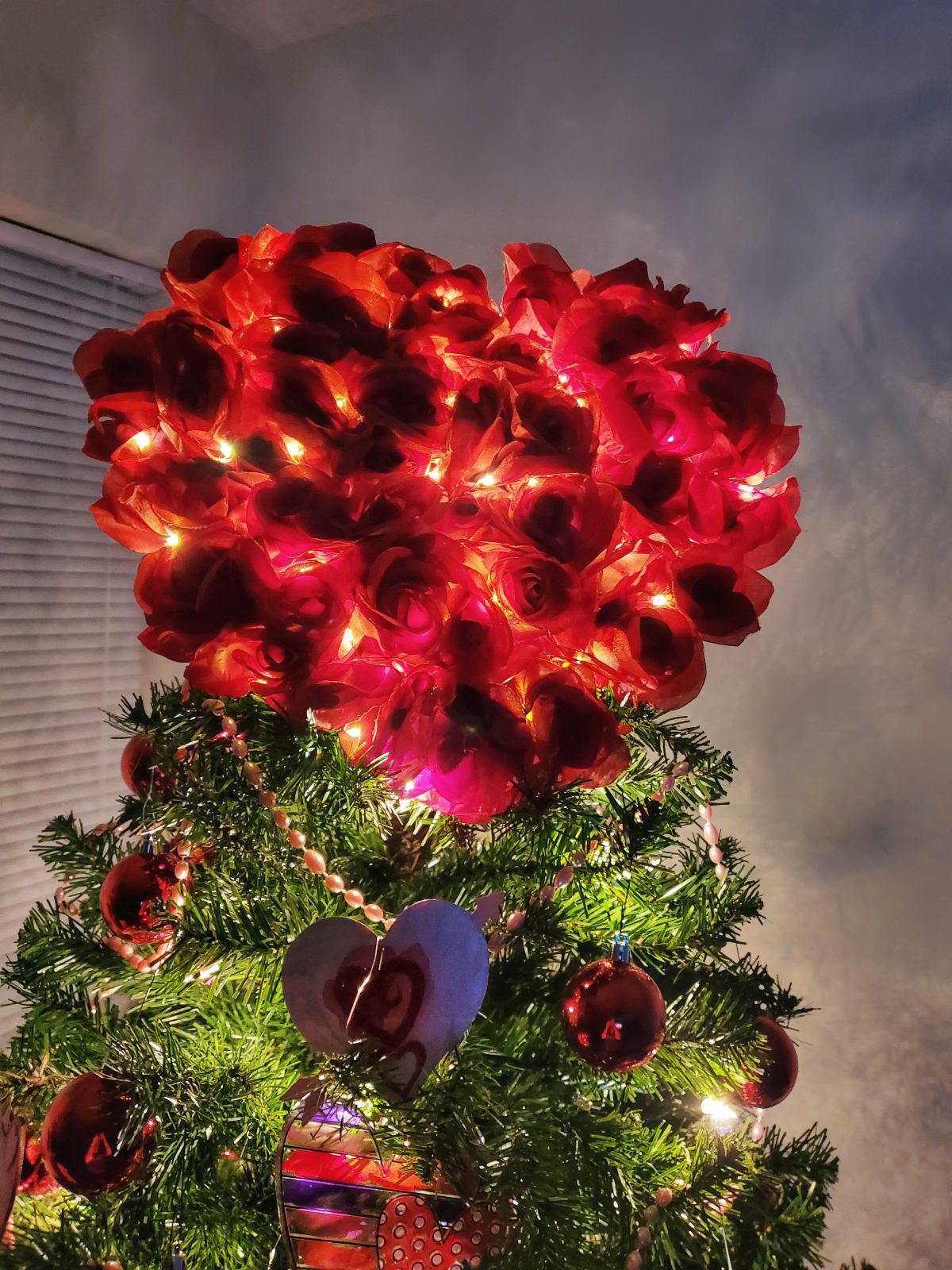 This wreath is one of my favorites! It's pretty as a tree topper but also looks great on a door or displayed on a mantle.
Check out all the details here: DIY Valentine's Lighted Rose Wreath .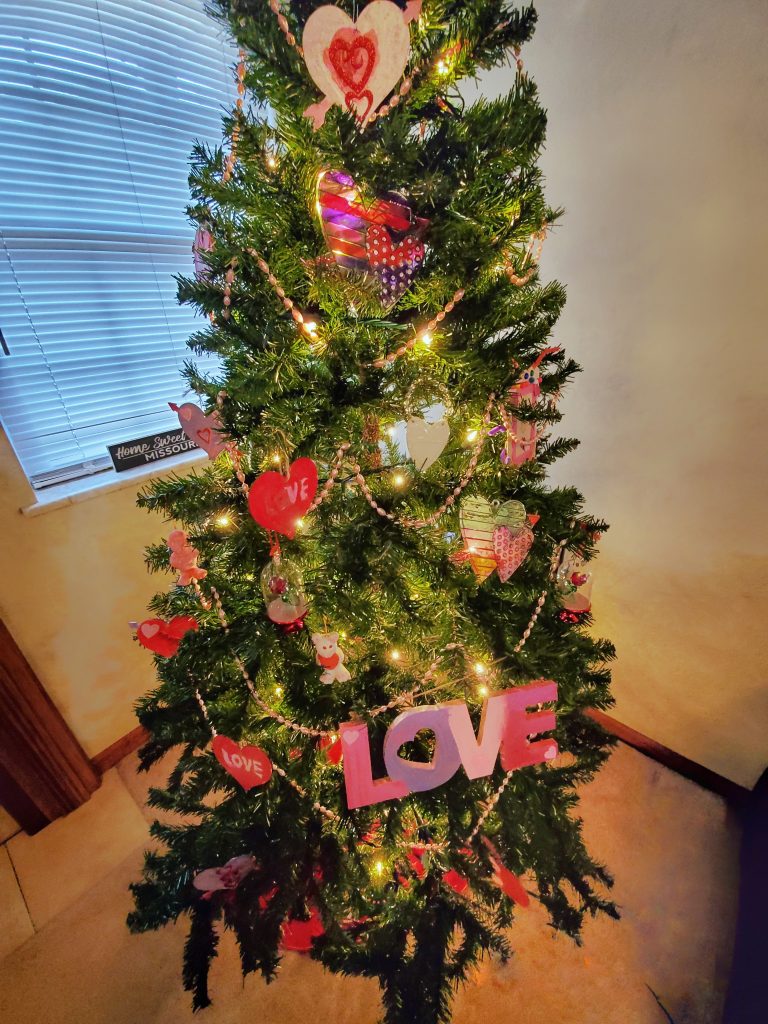 Simple, pretty, and sweet! I love displaying all our crafts on a holiday tree.