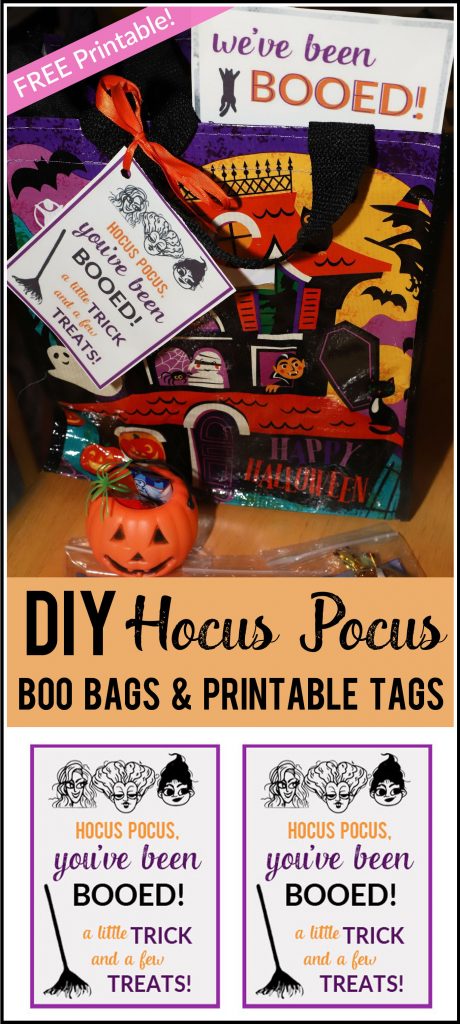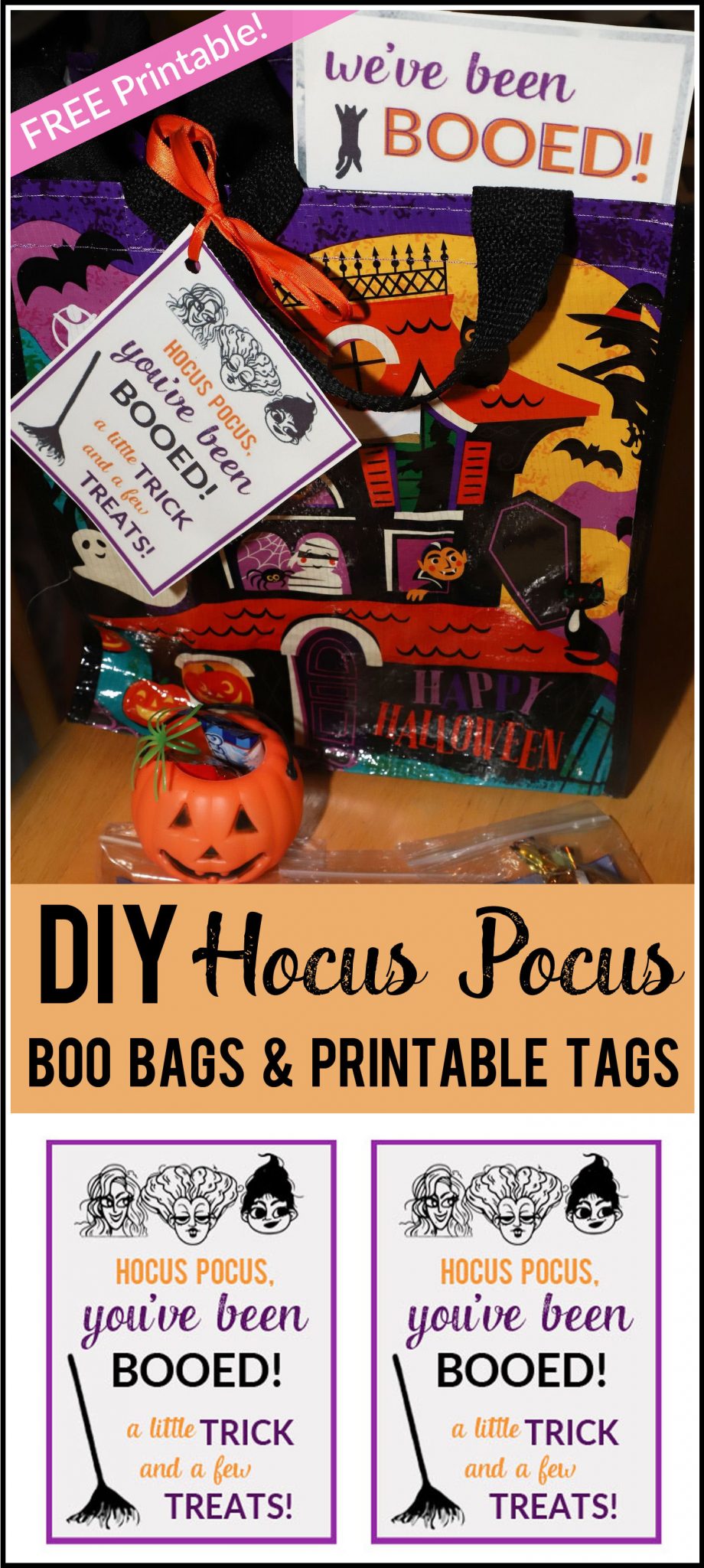 It's almost Halloween and we are sharing one of our favorite traditions today: Boo Bags!
Boo Bags are a fun Halloween activity where you secretly leave treats and surprises on friends and neighbors doorsteps and then they return the favor and the Halloween fun keeps spreading until everyone receives treats! I've included free printable Hocus Pocus themed bag tags and a We've Been Booed sign with directions below.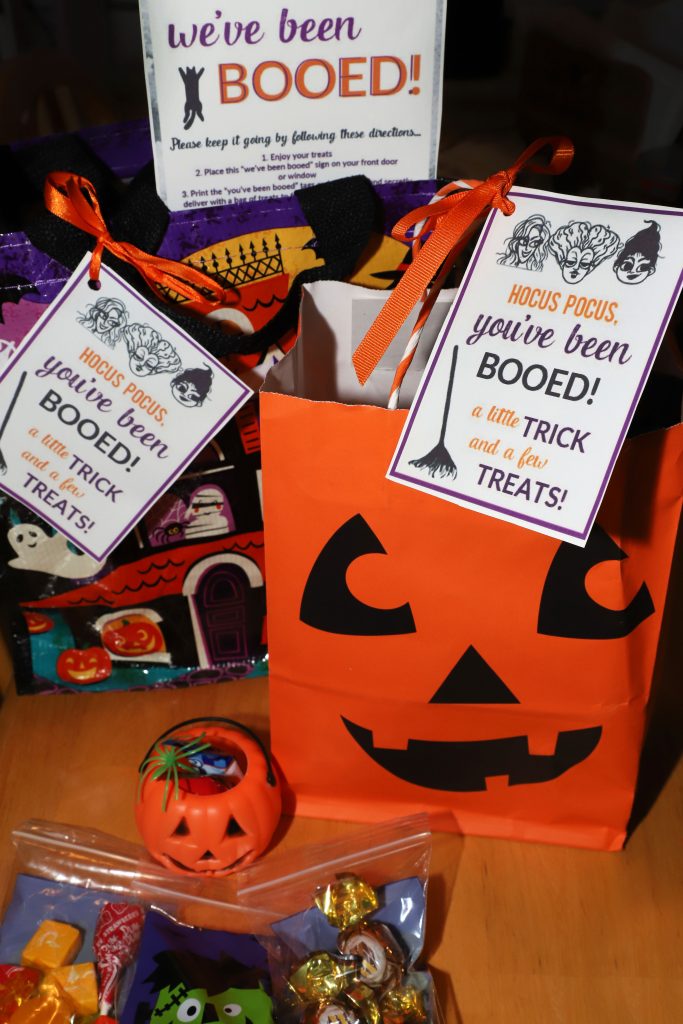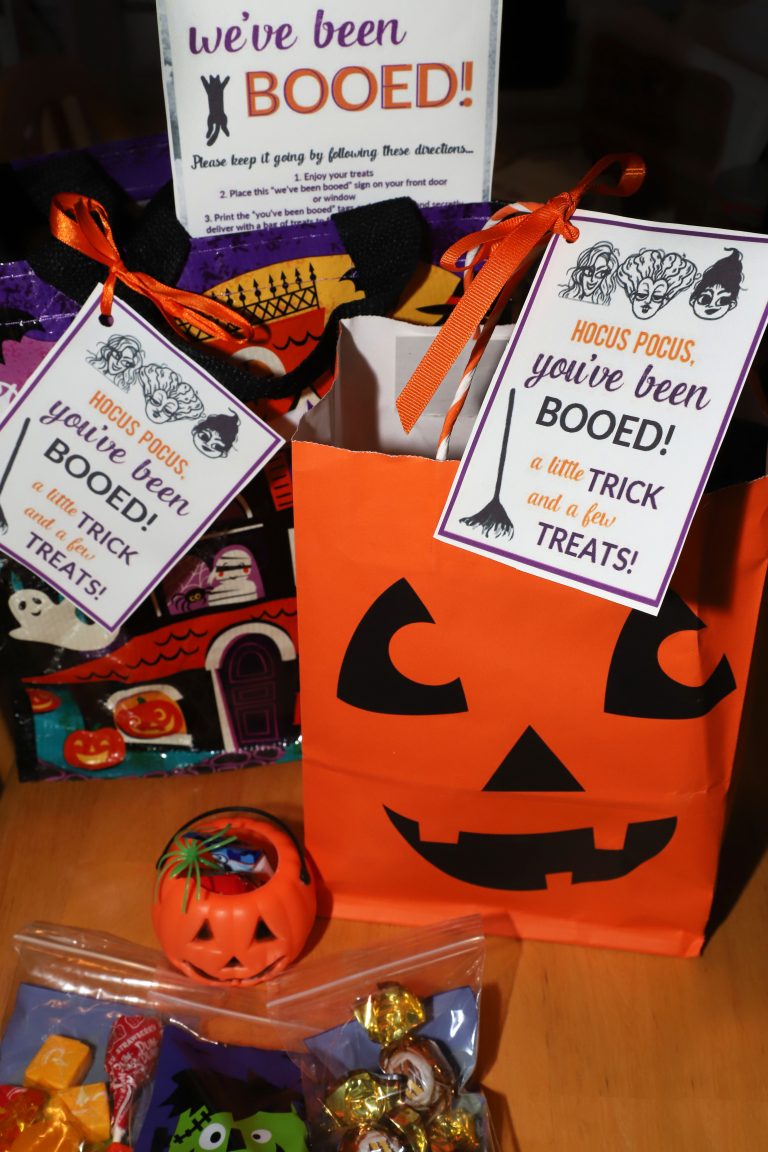 With so many areas around the country cancelling Halloween trick or treating and events,
Boo Bags are a fun way to still have some Halloween fun but maintain social distancing.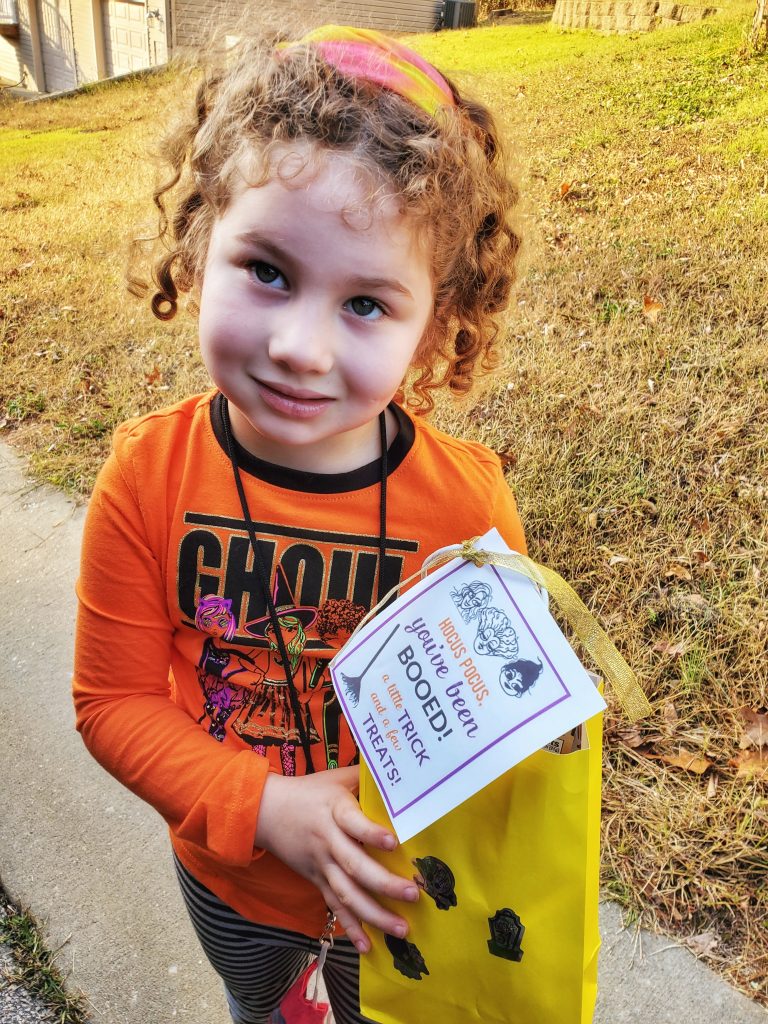 Stella loves delivering bags like a quick and quiet ninja! Surprising our neighbors is always fun!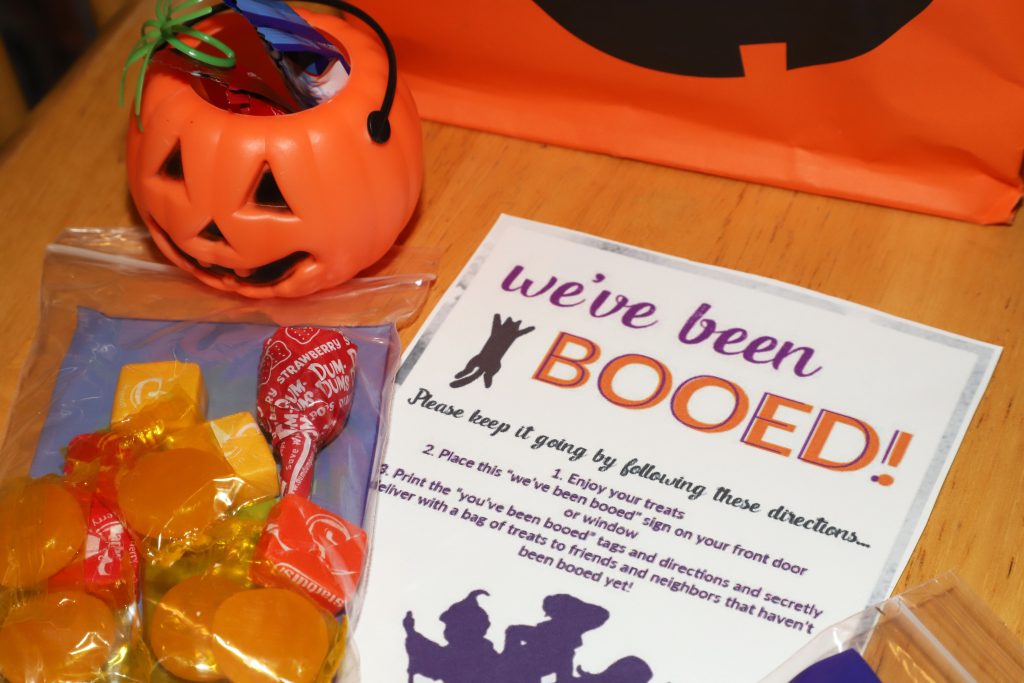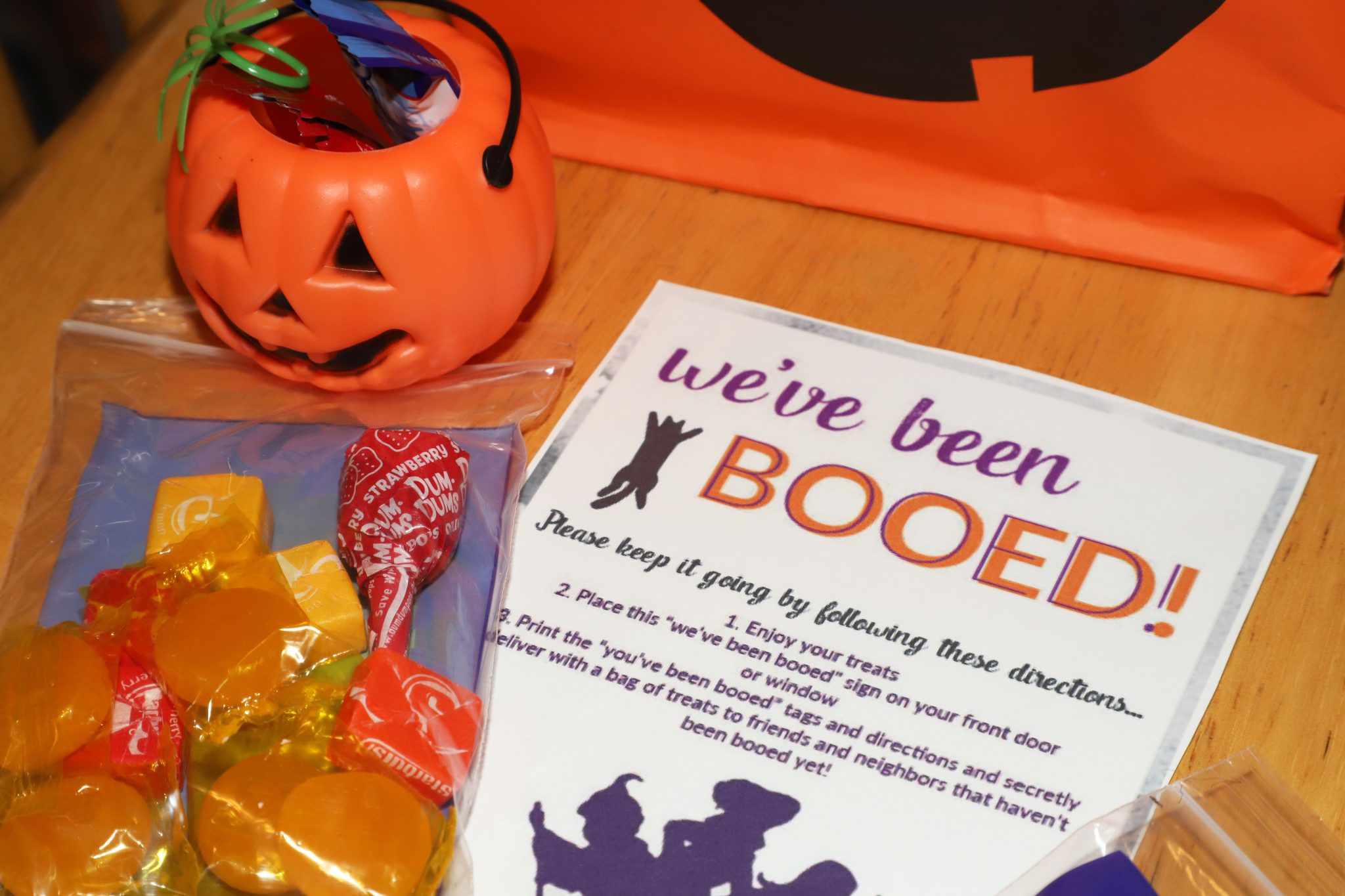 Scroll down for tips and tricks and links to the printables.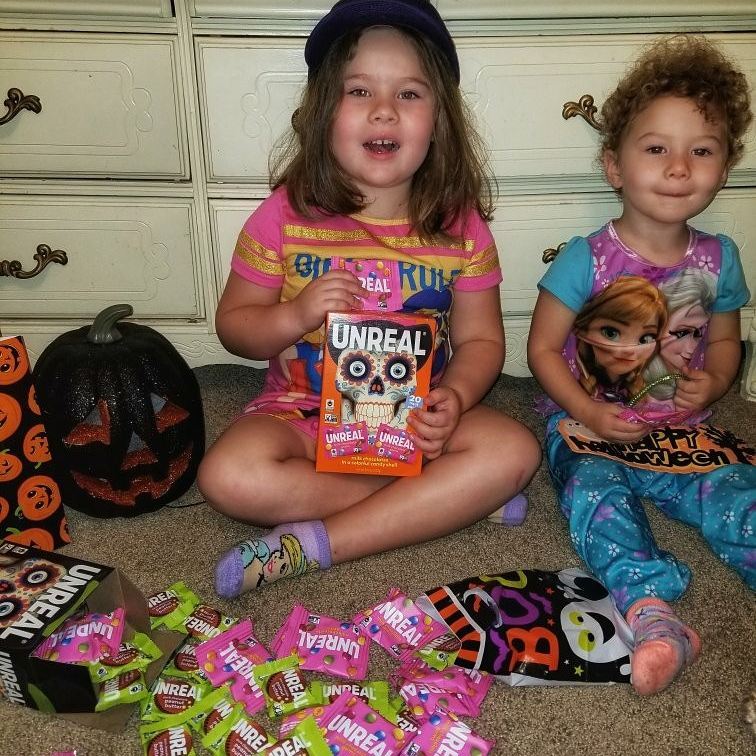 Flashback to 3 years ago and the girls helping me make boo bags for neighbors and friends in Texas.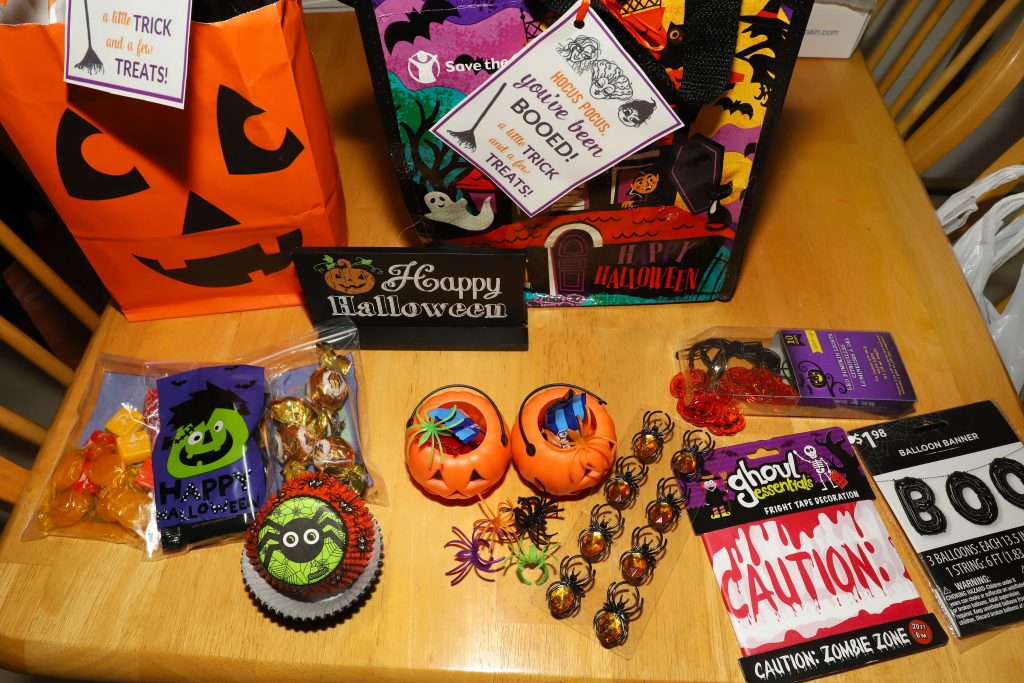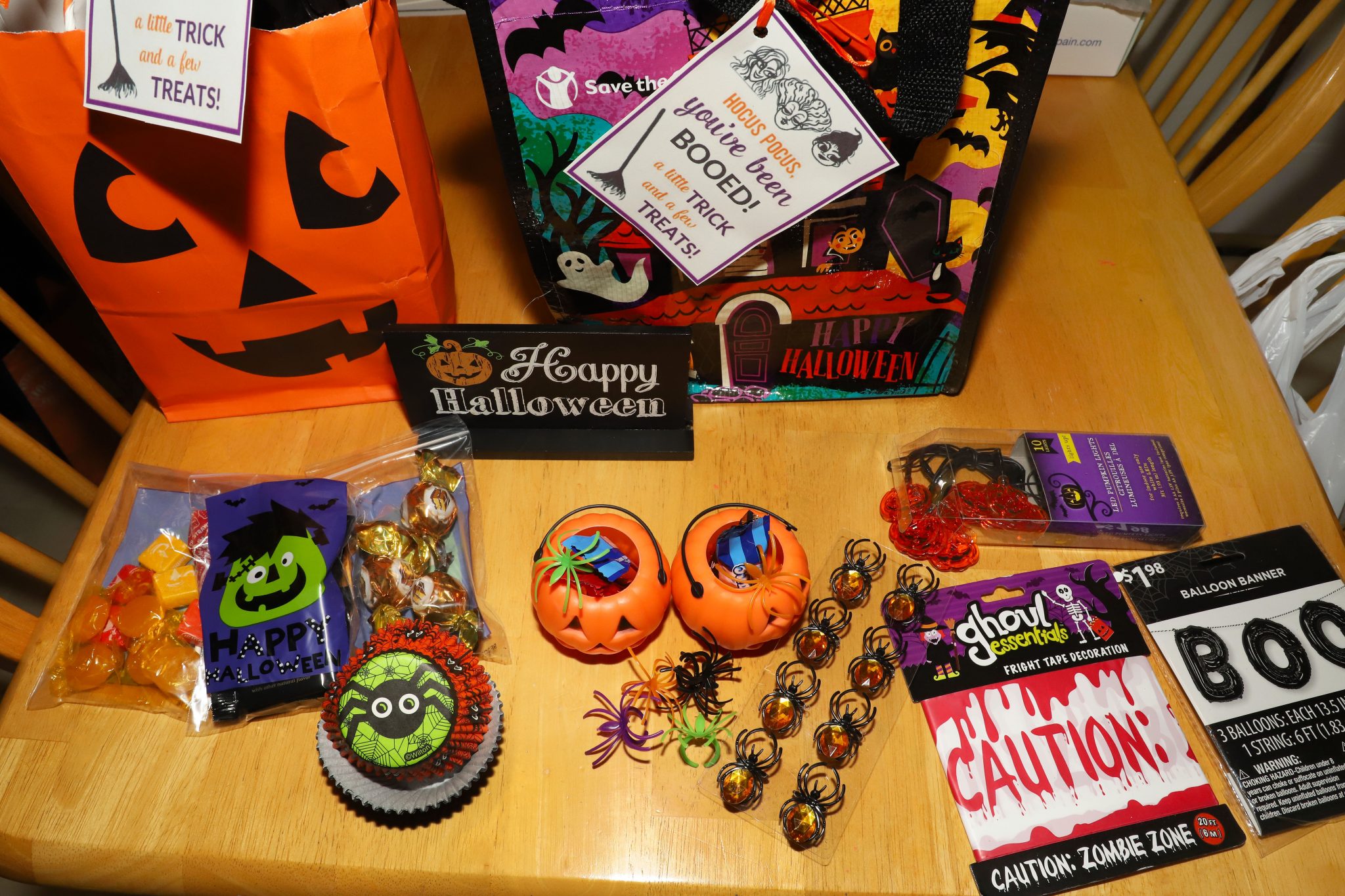 A few Boo Bag gift ideas:
Candy! I prefer individually wrapped items and sealed small bags of treats.
Small gifts like erasers, spider rings, tabletop signs, cards, stickers, glow sticks, and tattoos.
Halloween decorations like balloons, banners, pumpkins, and spider webs.
You can include gifts for parents and older kids too like coffee cups, individual packs of coffee and hot cocoa, truffles, a deck of cards, mini bottles of cider, and candles.
Small craft kits, color books, crayons, paint, and stencils.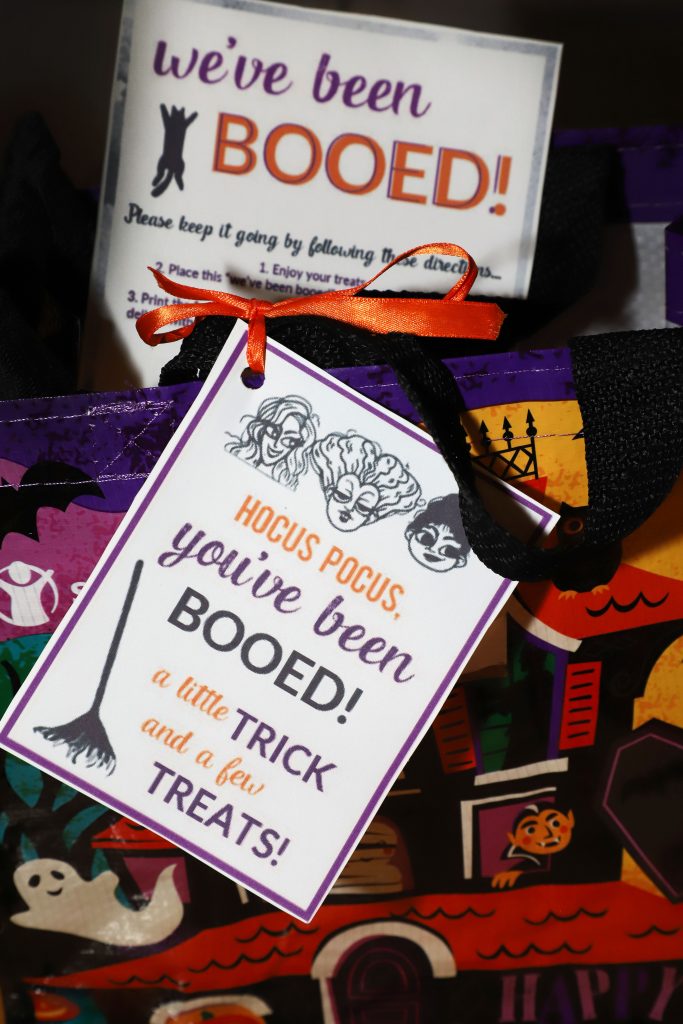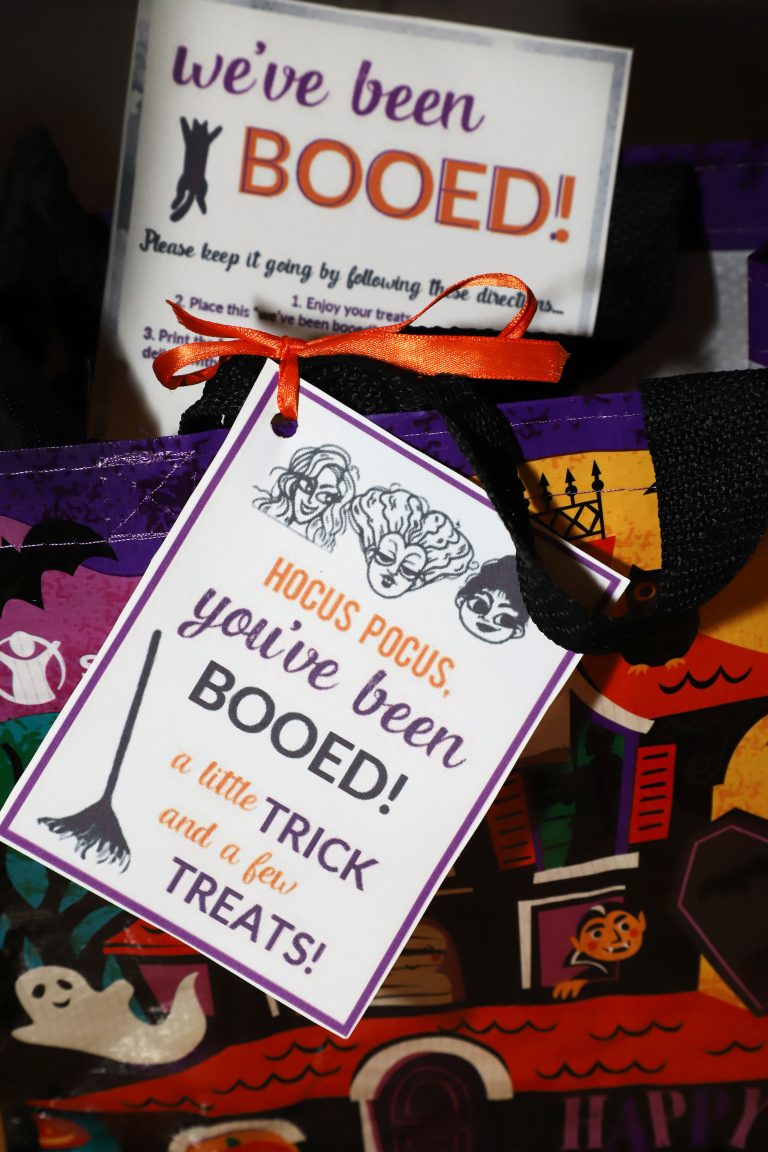 I like to use small reusable gift bags and print out my tags and sign on cardstock so it is sturdier.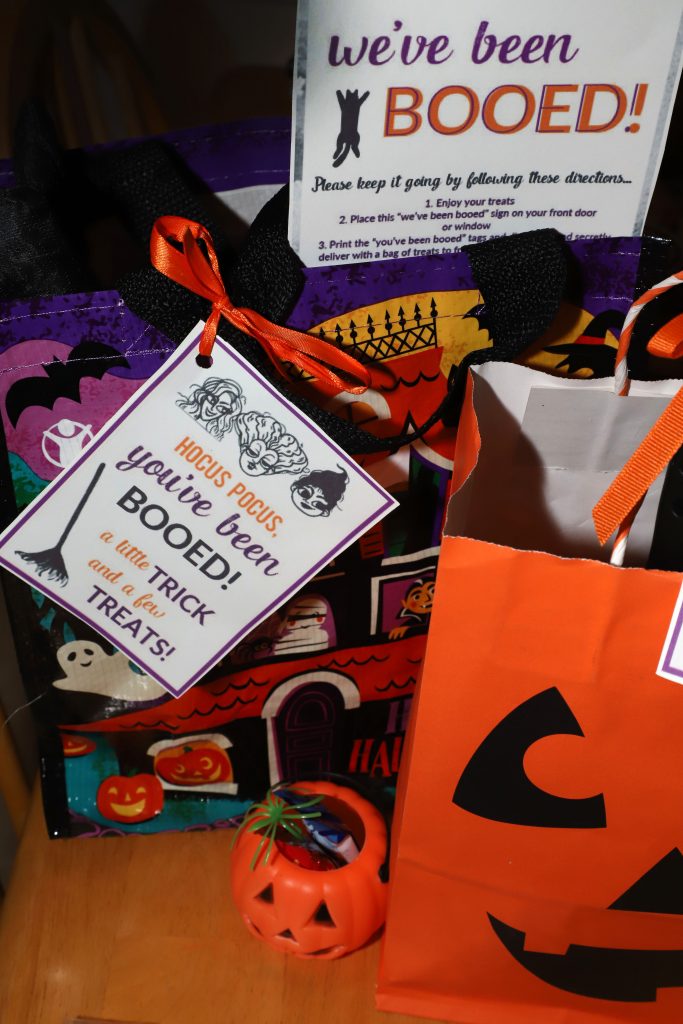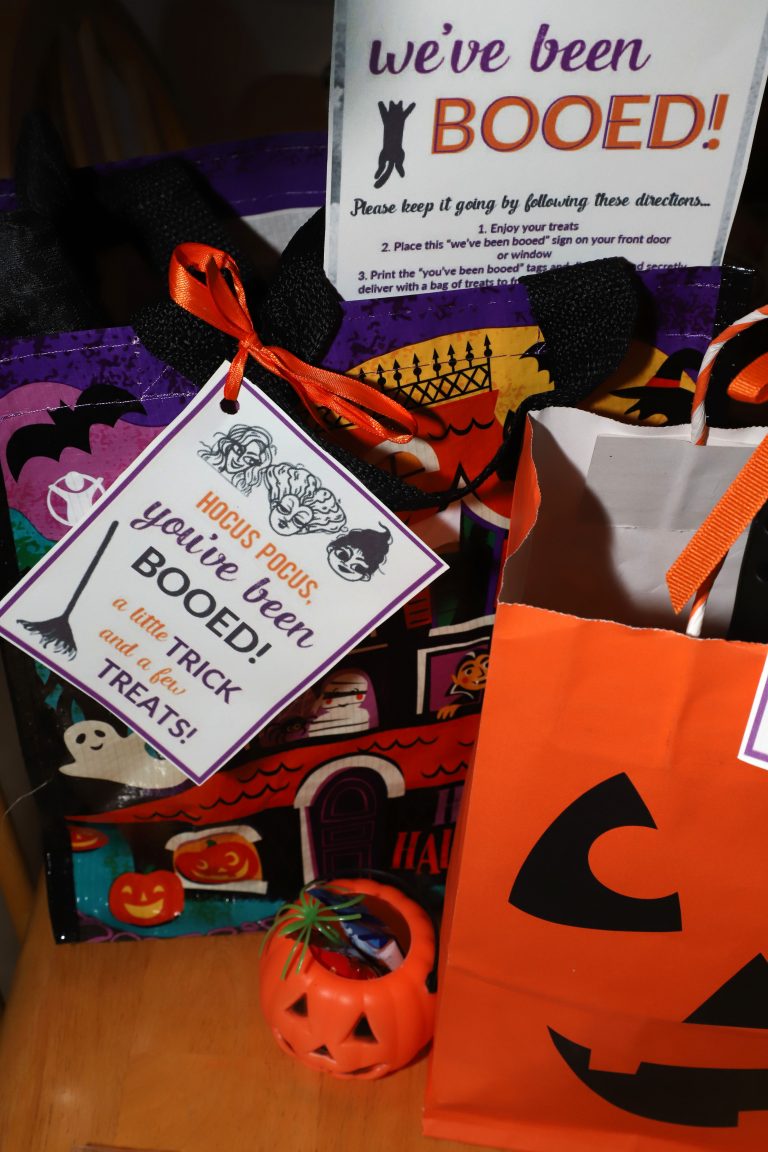 You can do super simple bags with the same candy for everyone or customize them for each neighbor like I do.
For example, I have a friend who likes Day of the Dead decor so I filled her bag with treats and decorations from that holiday only.
We also have neighbors who have teenagers so I skipped the simple candy and toys and added popcorn balls, candy corn, a skull mag, and a grown up coloring book in their bag.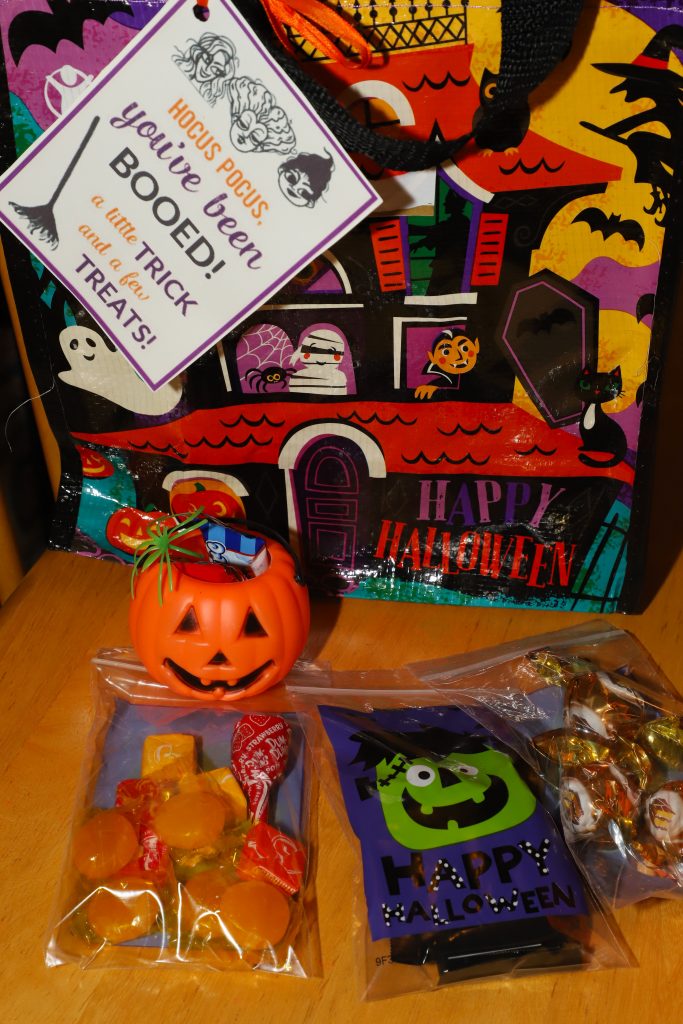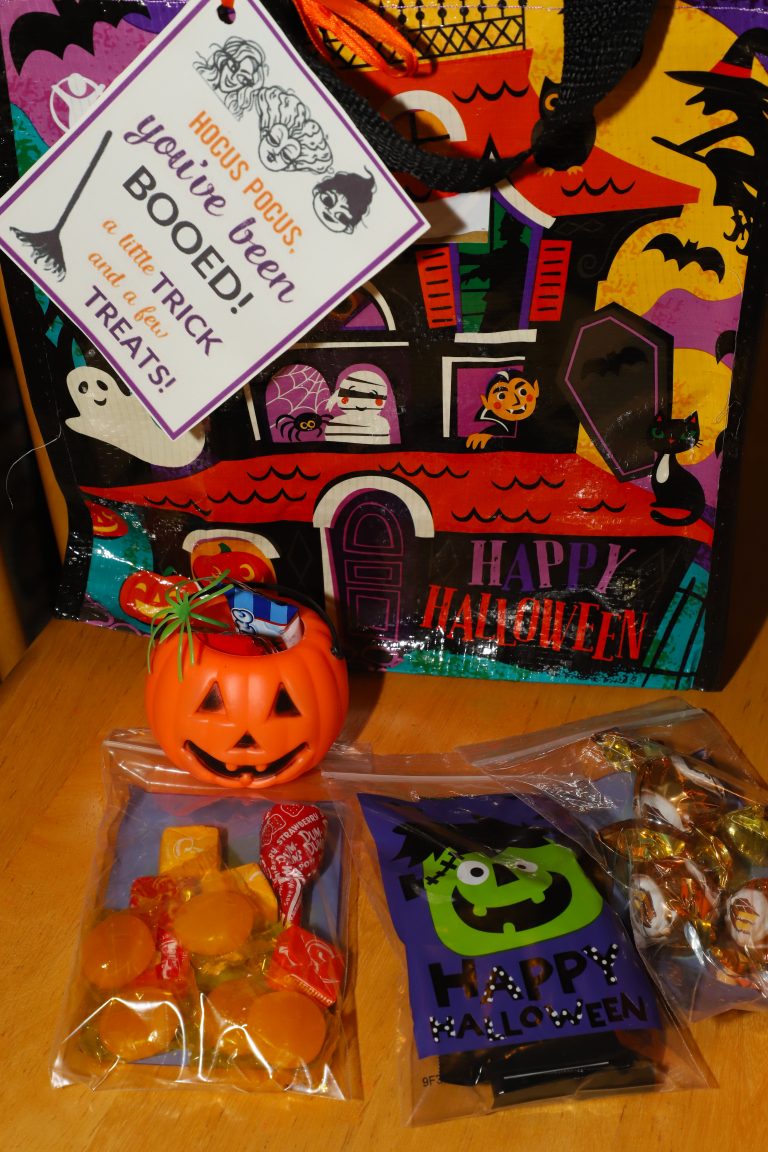 If you have loose wrapped candy opt for small zip top bags or favor bags with ties to keep things organized and nicely presented inside your Boo Bag.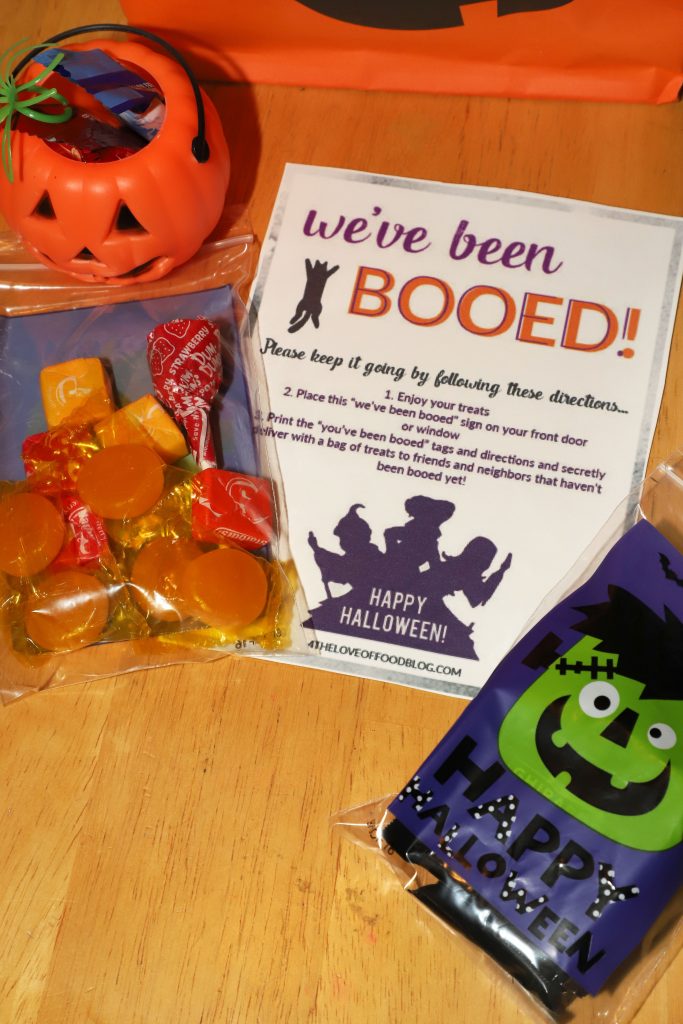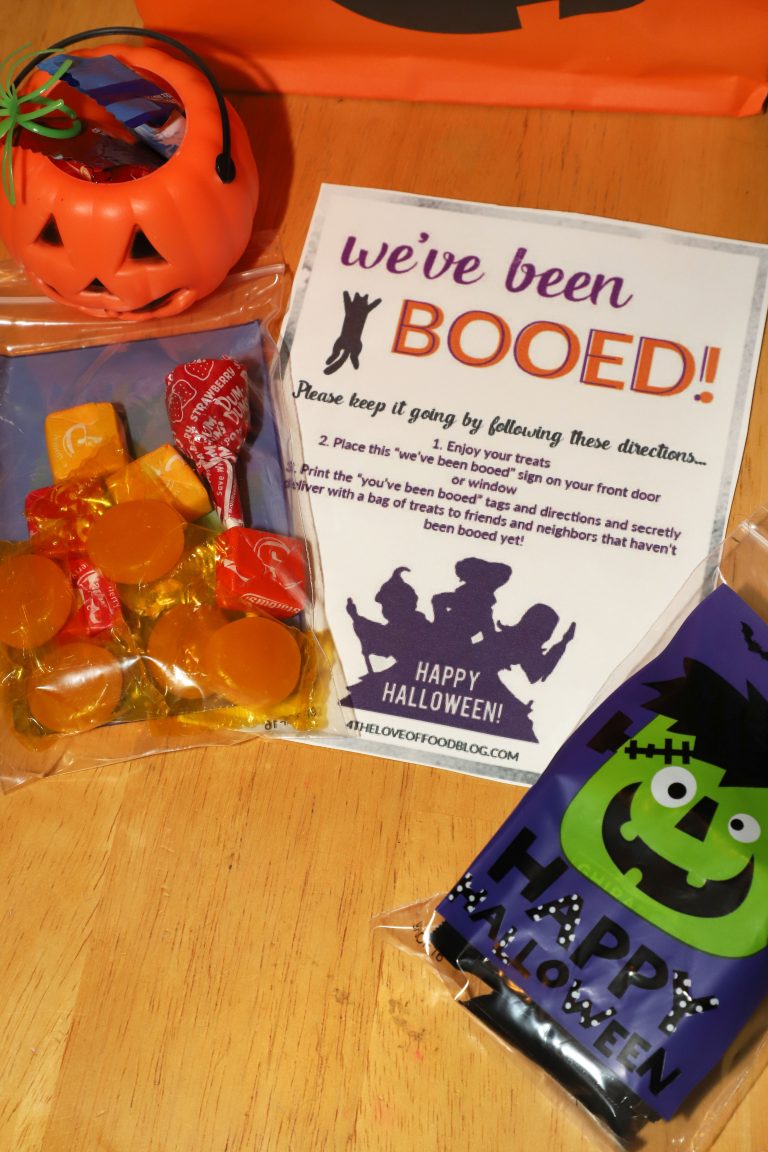 Be sure to include directions so your neighbors can keep passing it on so everyone receives bags!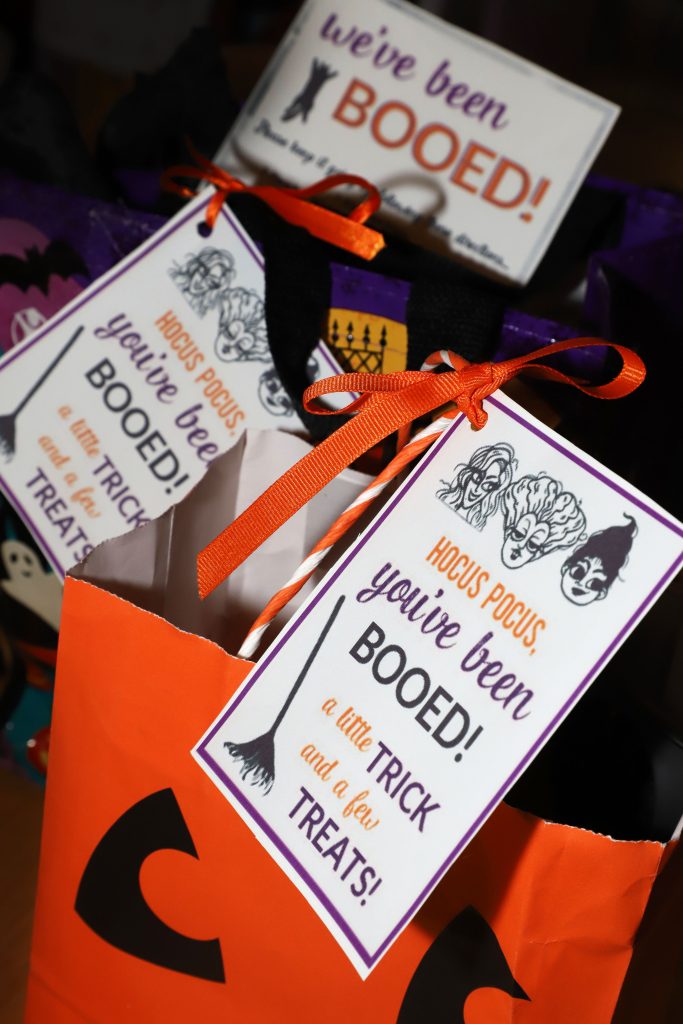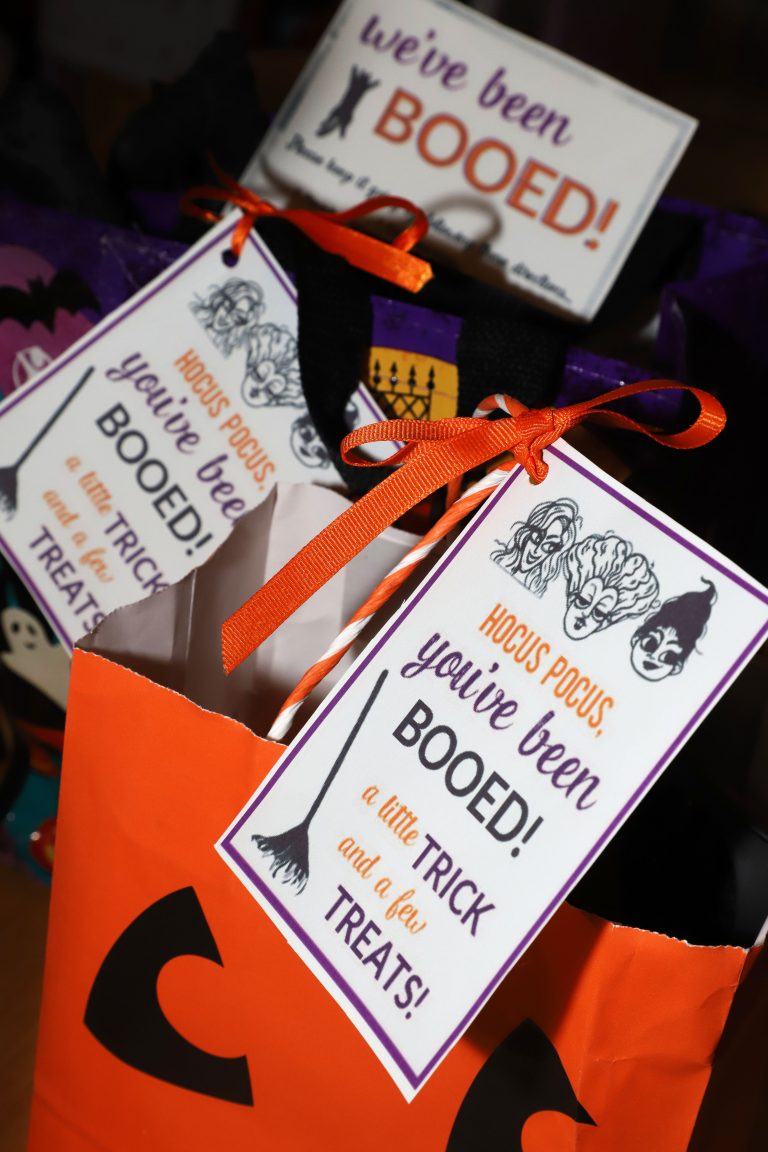 All packed up and ready to be dropped! I cant wait until You've Been Booed! You're going to love it.
Free printables!
You can download the free directions card and boo bags tags below.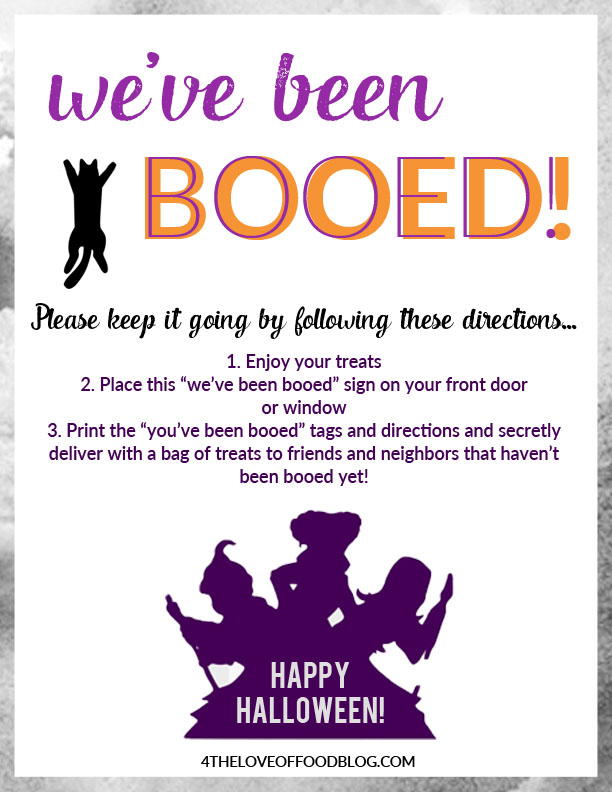 Download the one large sign with directions here.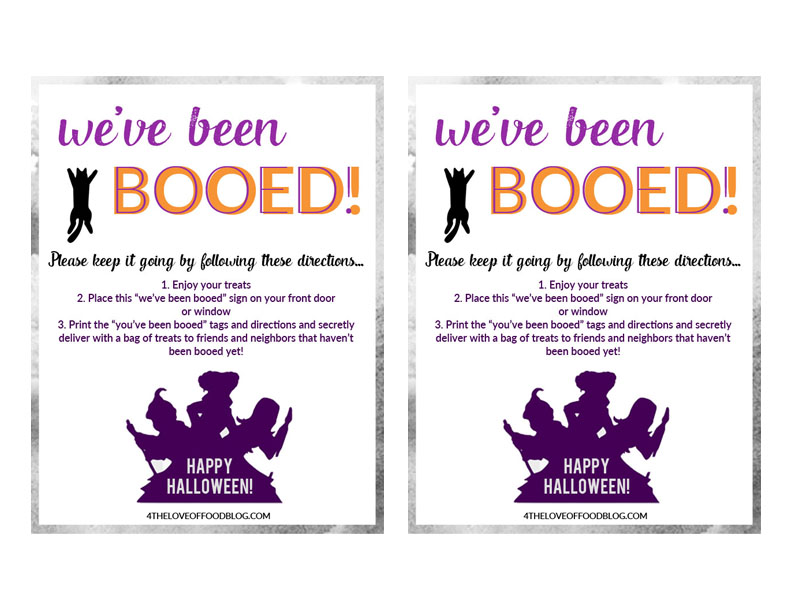 Download a smaller directions card that fits two per page here.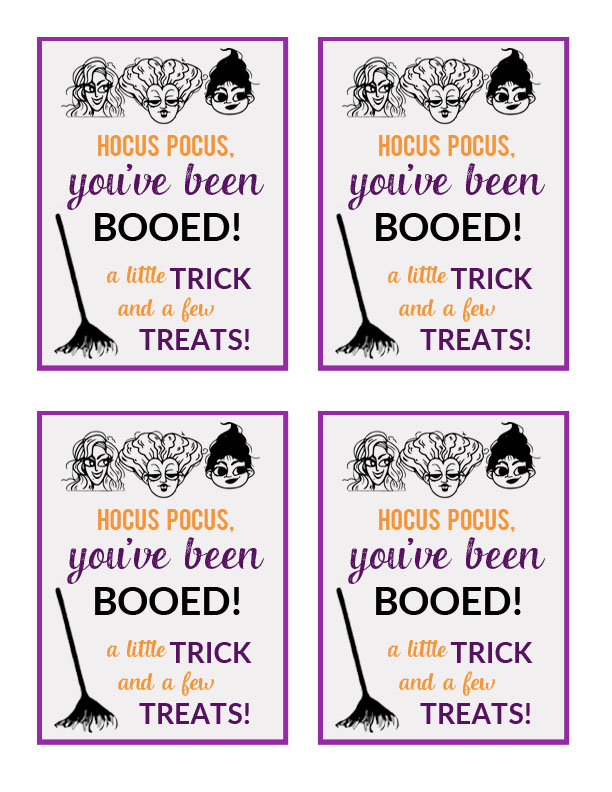 Download a page of four Boo Bag tags here.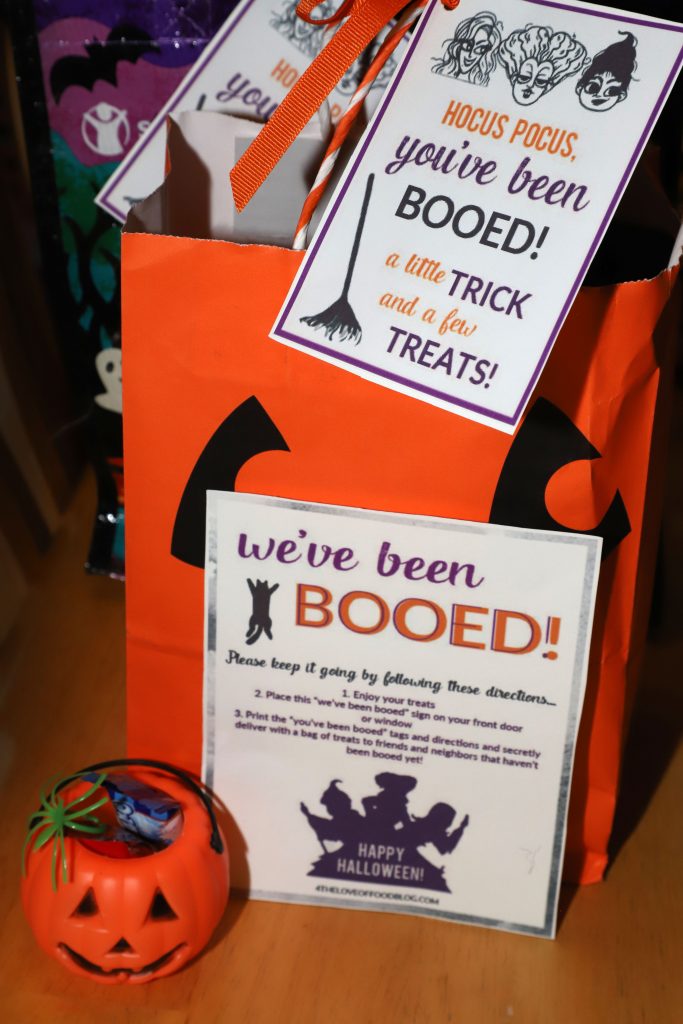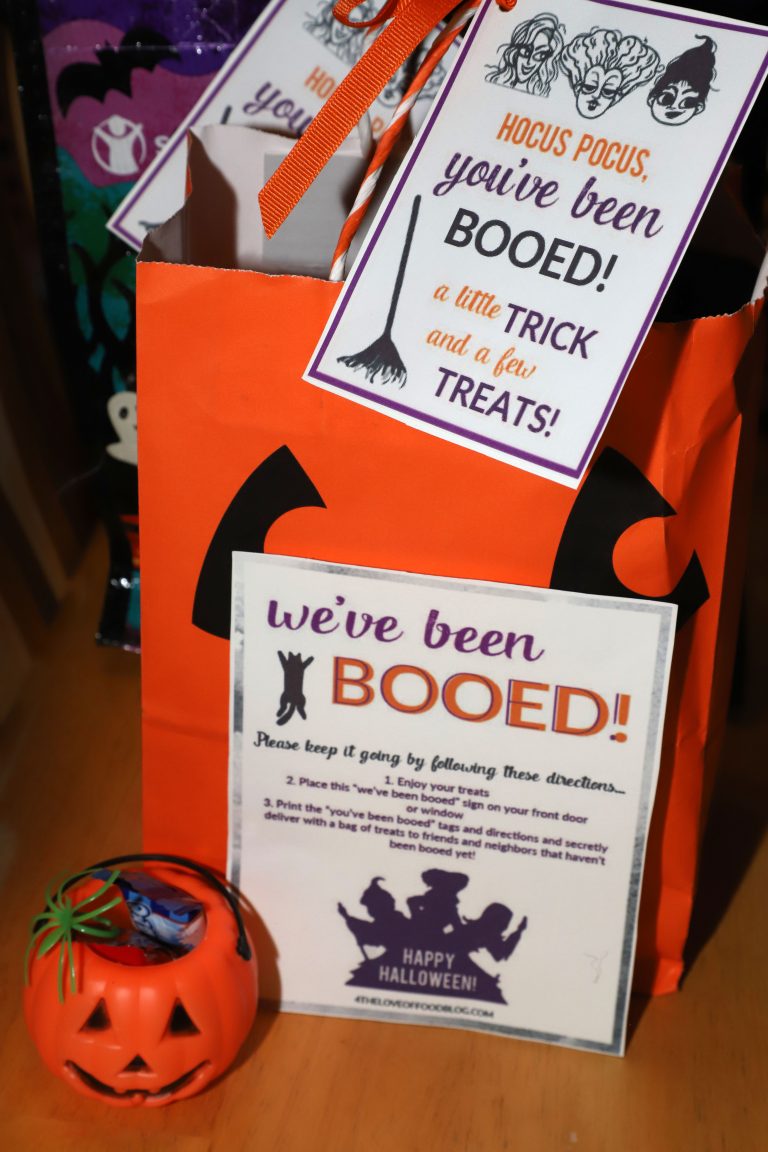 Now it's time for you to BOO! Have fun and Happy Halloween!