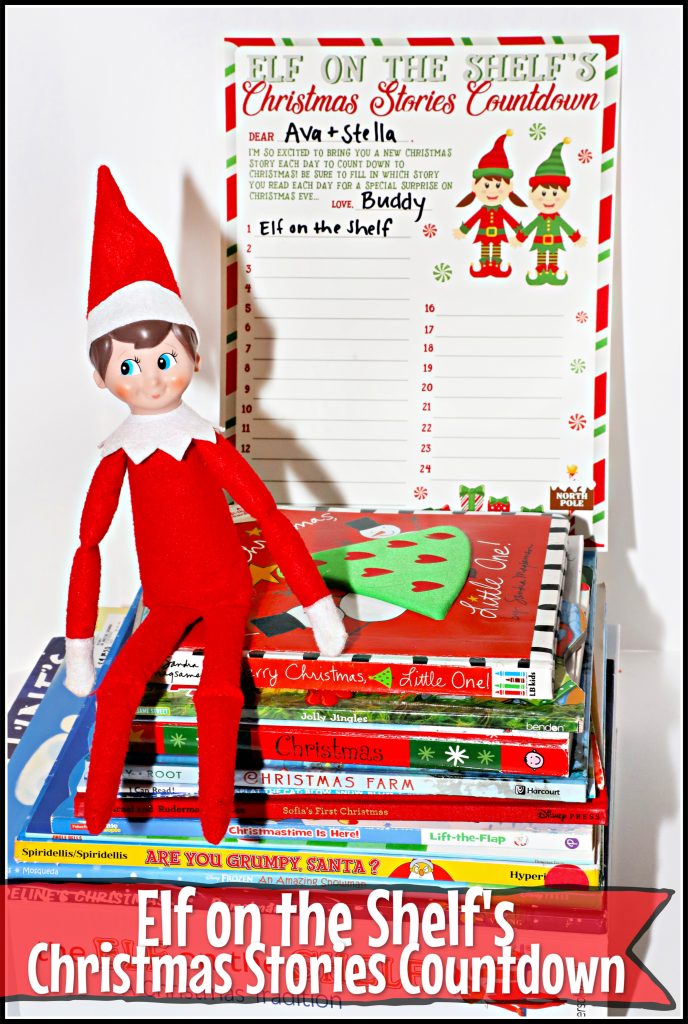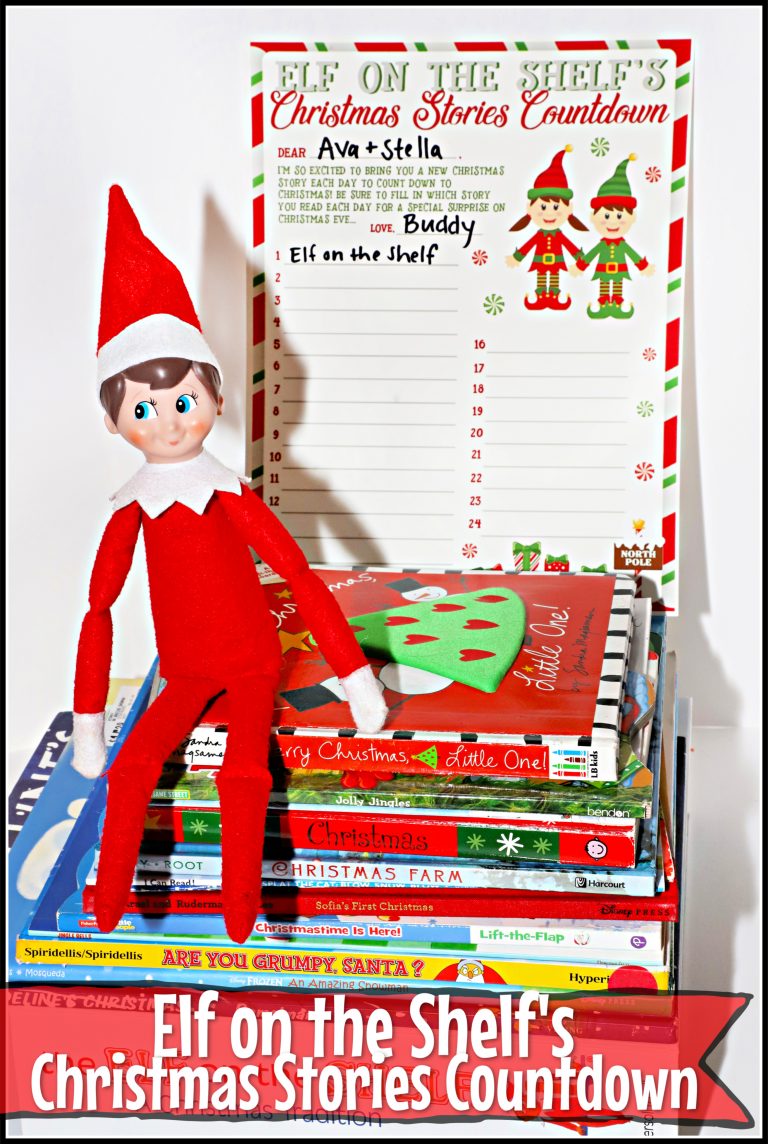 Christmas is only a few weeks away, y'all! It's my favorite time of year and I am so excited for all the fun holiday activities I get to do with my girls. But honestly, one yearly tradition I have never given in to participated in is the Elf on the Shelf. To add another daily activity I would have to do just overwhelmed me. Luckily, my girls never asked for one….until Ava started kindergarten last year and her teacher had an elf for the class. So this year we bought an Elf but I am adding a twist and making it much easier on me and fun for my girls too!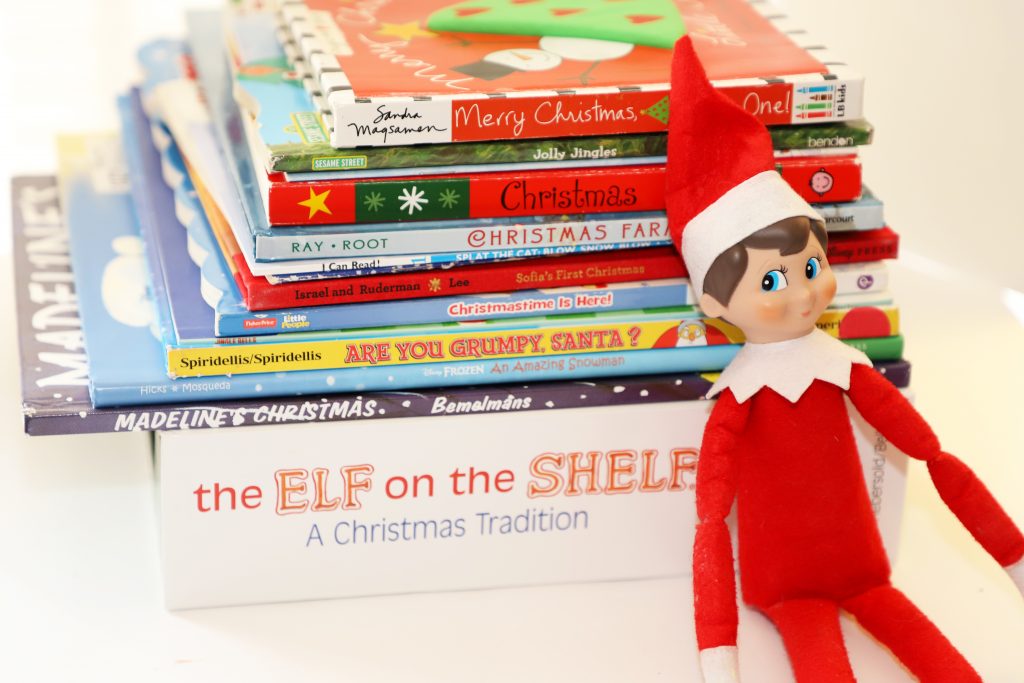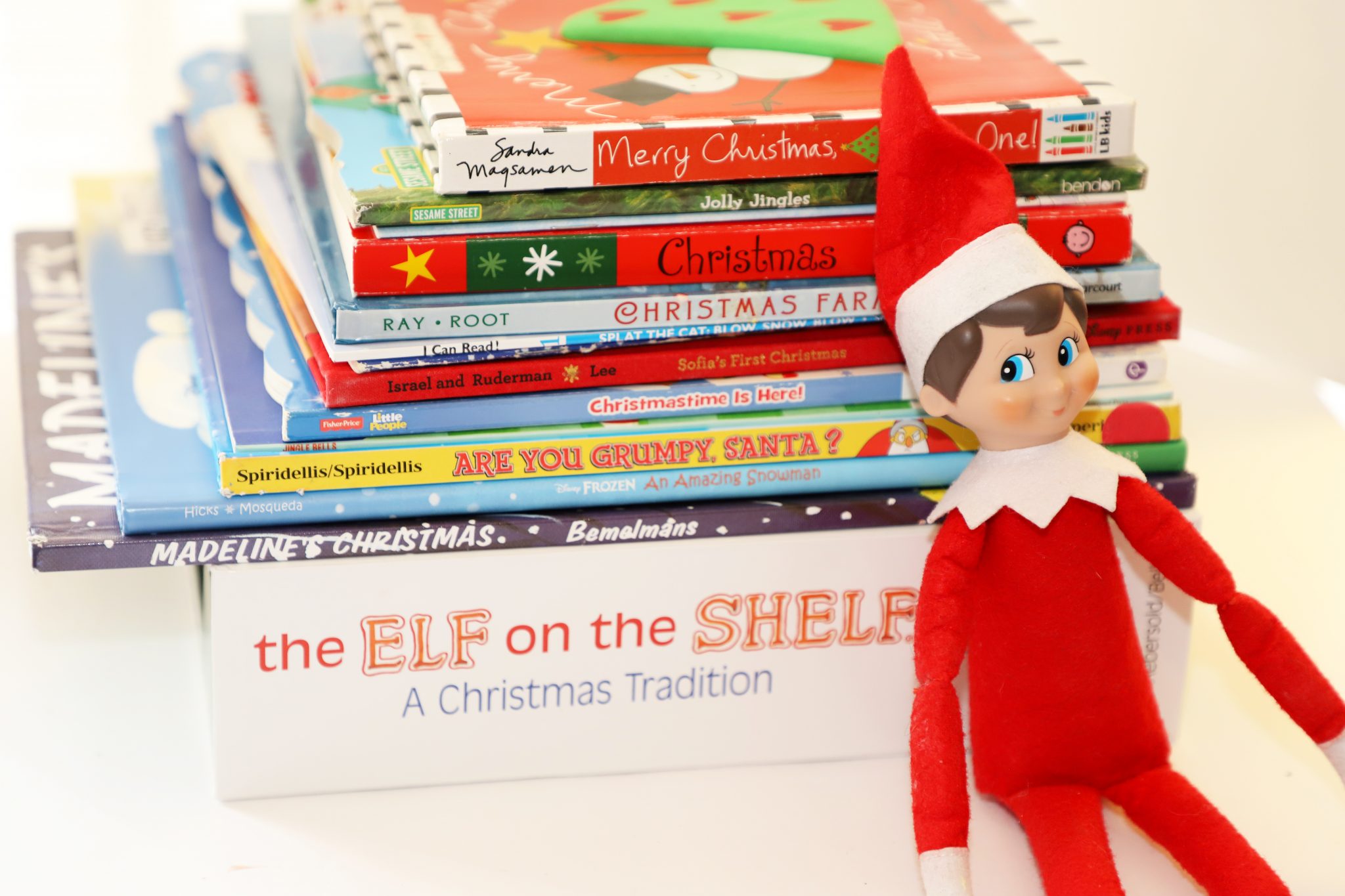 I know you are going to love this fun twist on the Elf on the Shelf Christmas tradition just like me. Simply print out the free Christmas book list below and have your elf deliver it to your little ones along with a Christmas book on Dec 1. Then every day until Christmas he shows up with another book to read with them at bedtime. Your kids can keep track of their reading with the printable list and you don't have to think of any crazy scenes to set up with your elf every day! Then on Christmas Eve, he delivers a special gift to them such as hot cocoa and new PJs. Or a stuffed toy. Anything will work as a special treat from the Elf and for reading all month long!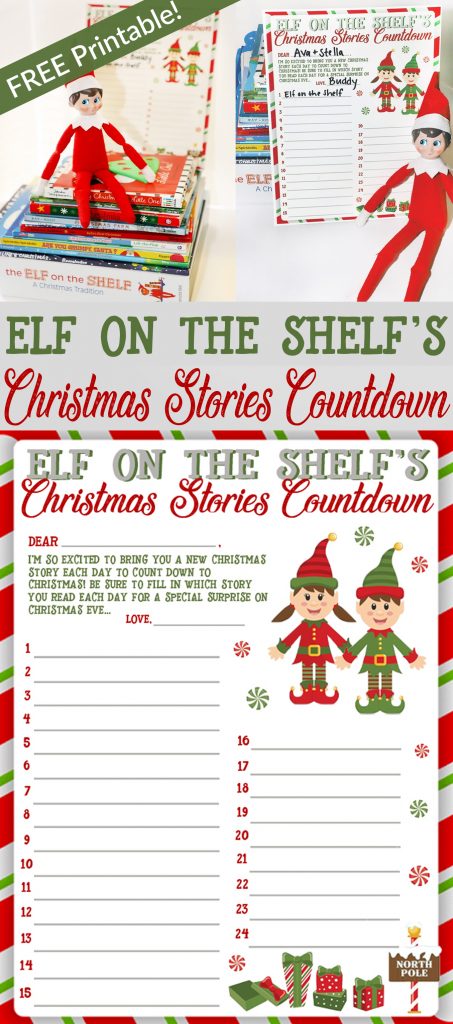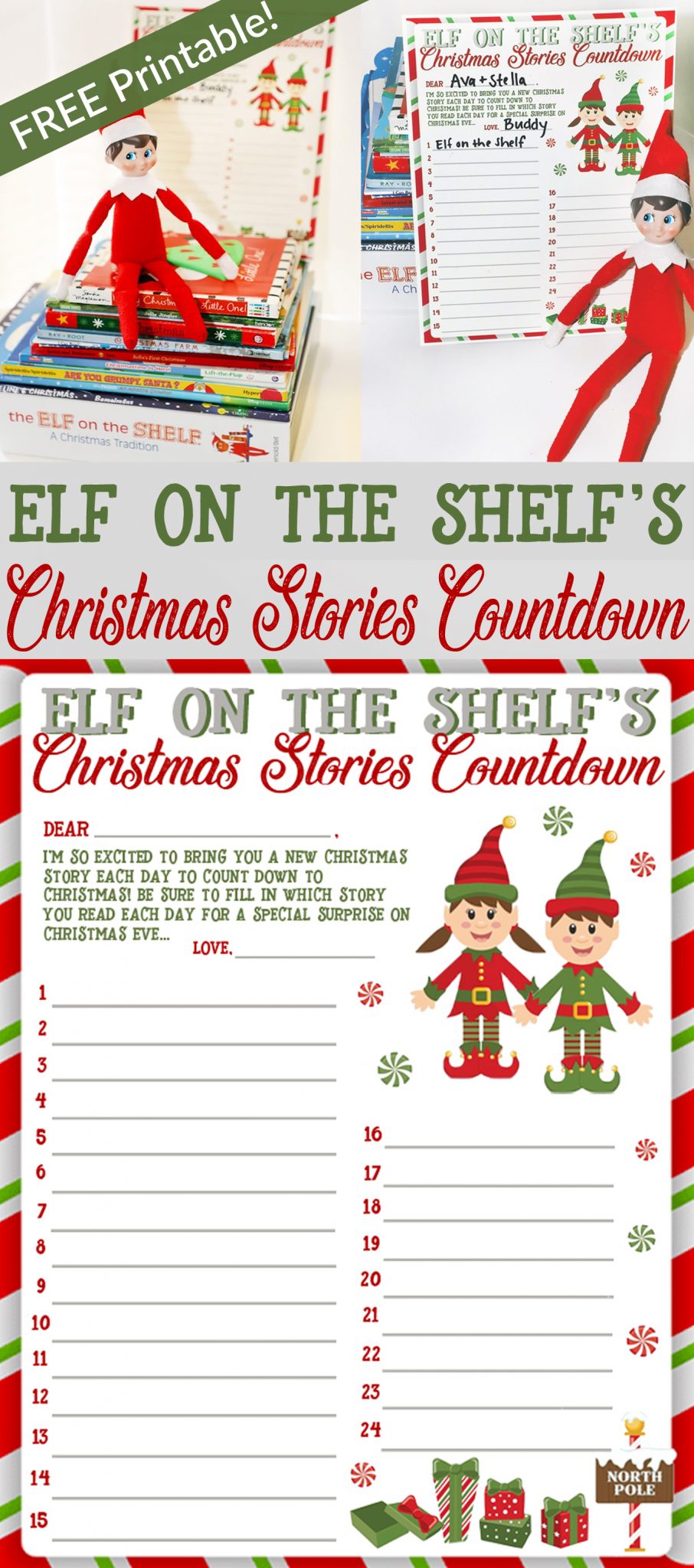 Scroll down to download the free printable book list!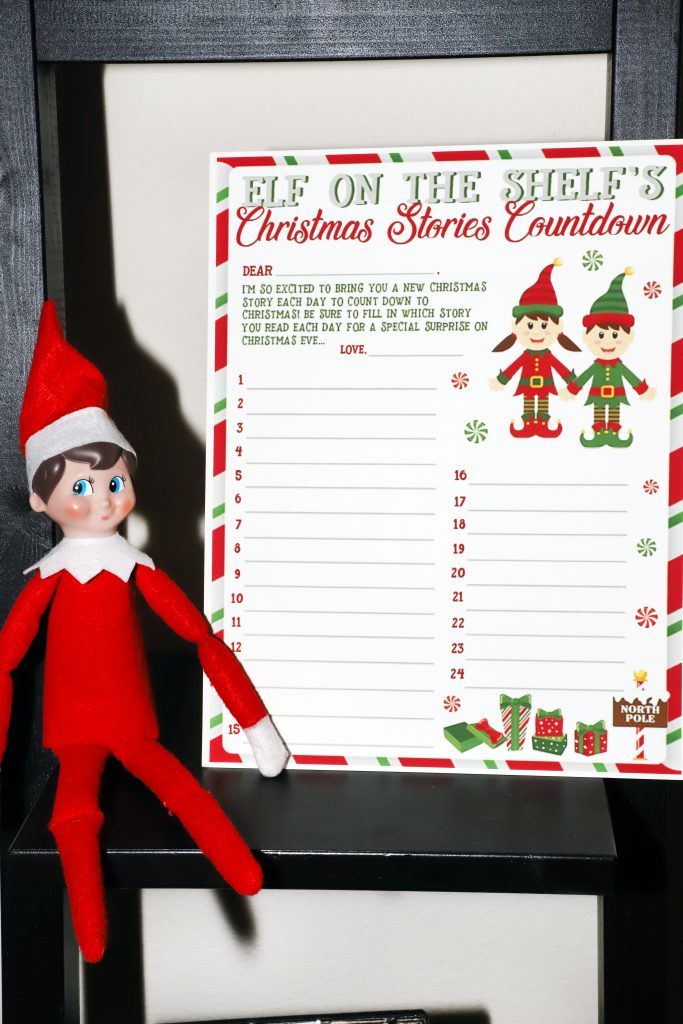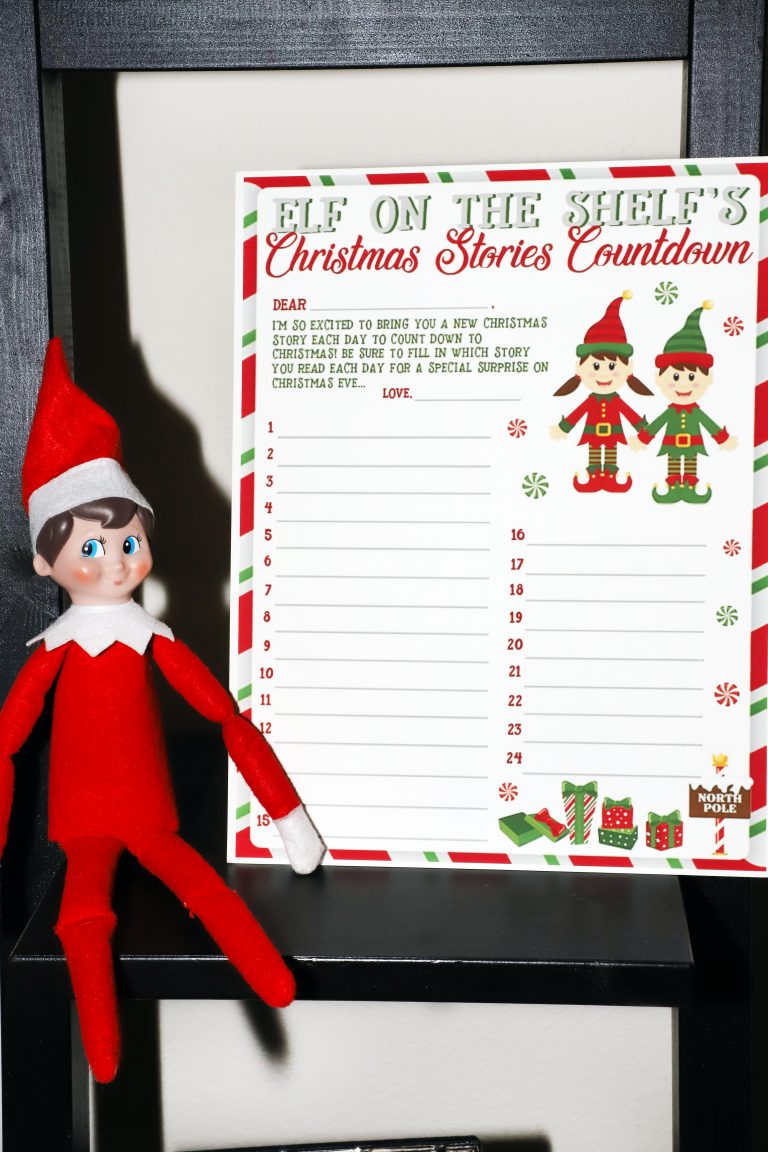 Our new Elf on the Shelf is ready to surprise my girls on Dec 1st.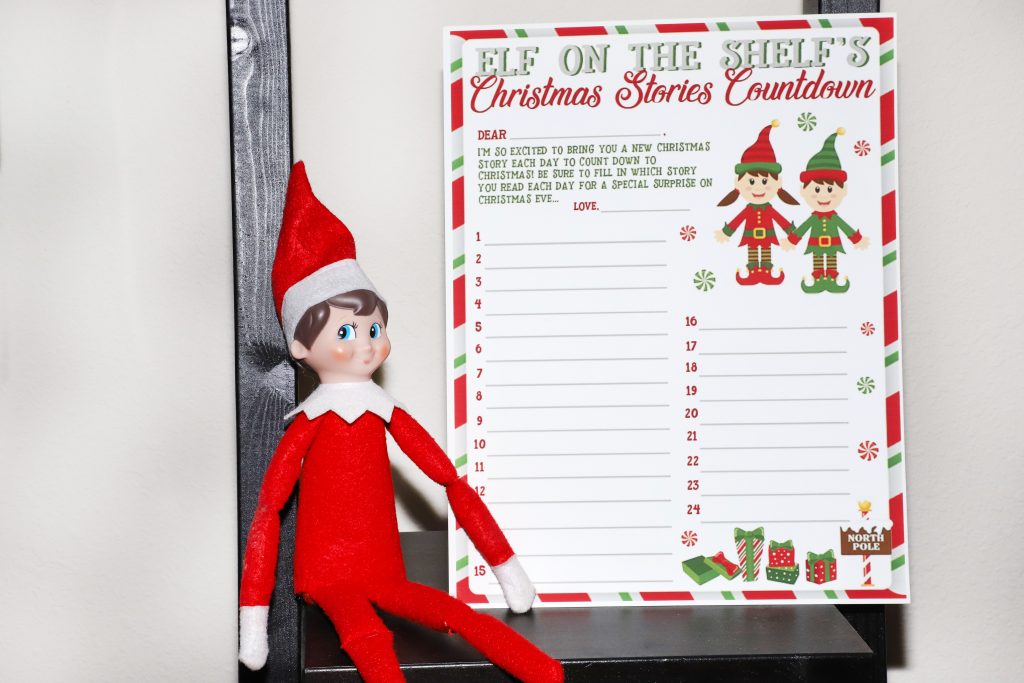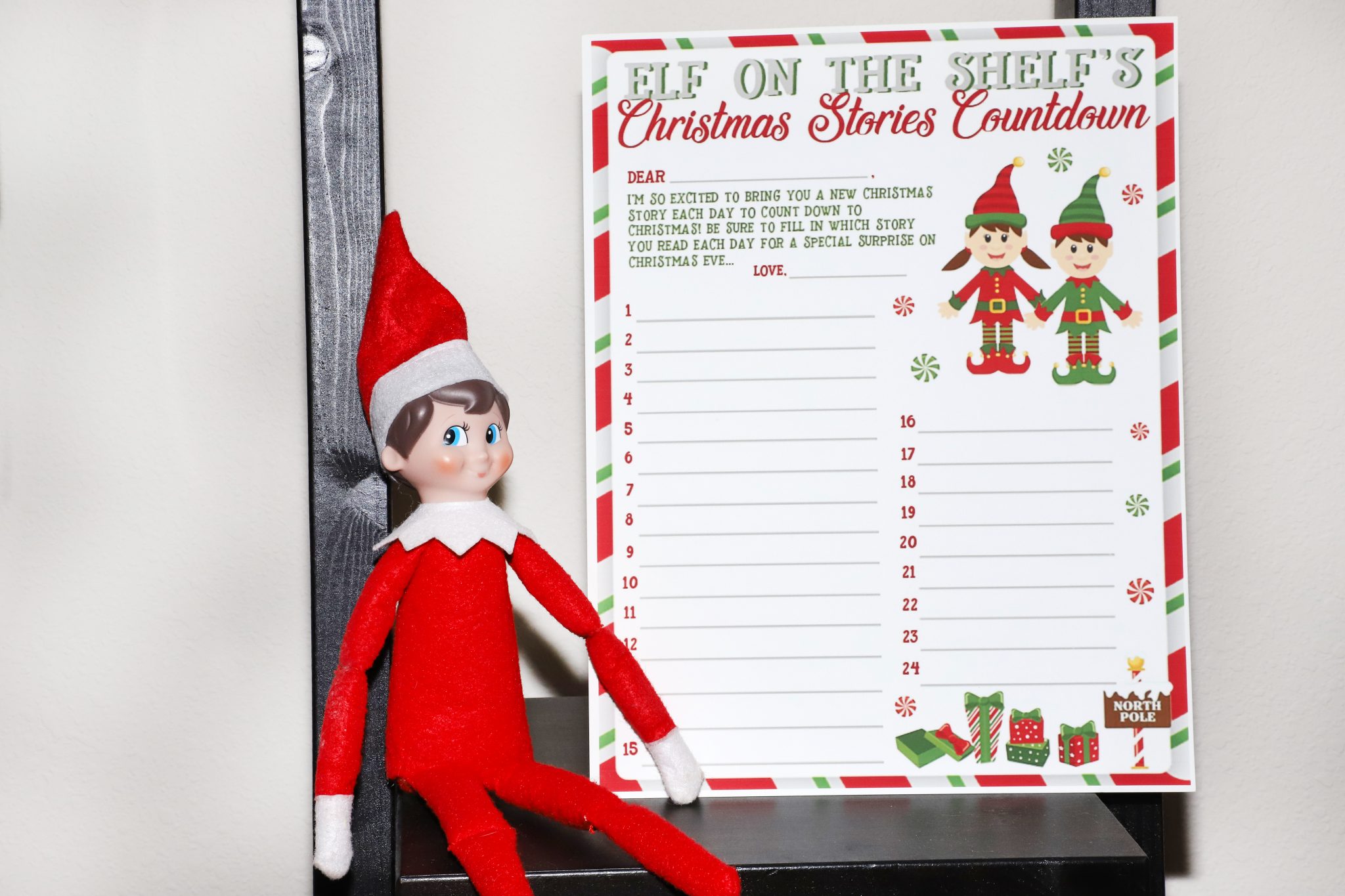 I know the girls are going to be excited just to have an Elf and I am excited to have such a simple and fun activity every night with them.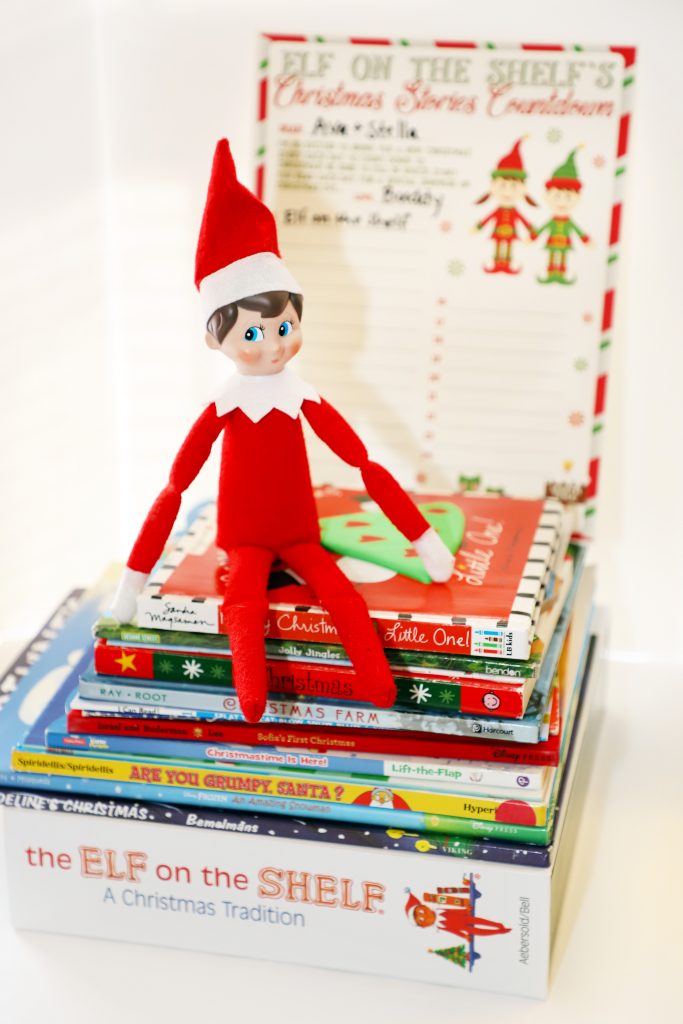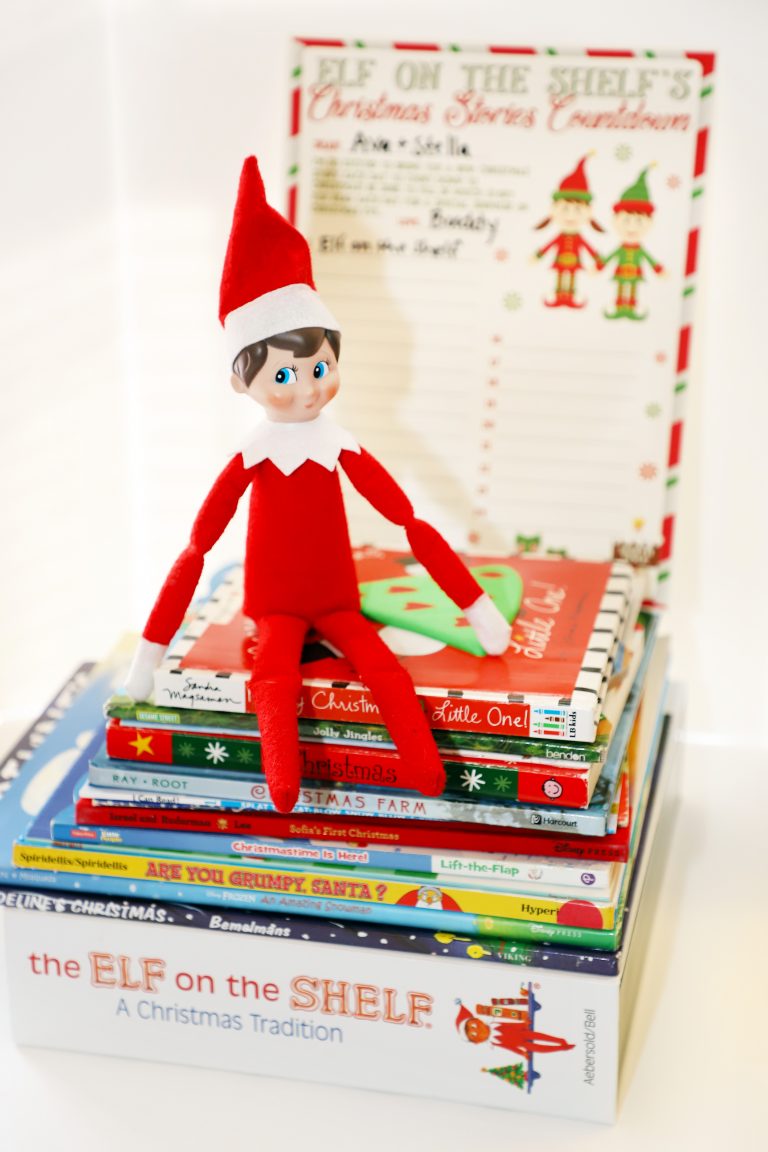 The best thing is you don't have to spend a lot! I went to our local thrift store and bought a stack of 'new to my girls' Christmas books for around 50 cents each. Then I went through and pulled around ten of our Christmas books from the shelf at home. Since we only read them a few times a year they probably won't even mind or notice that they are our own books. It's just the excitement of ready with the Elf every night!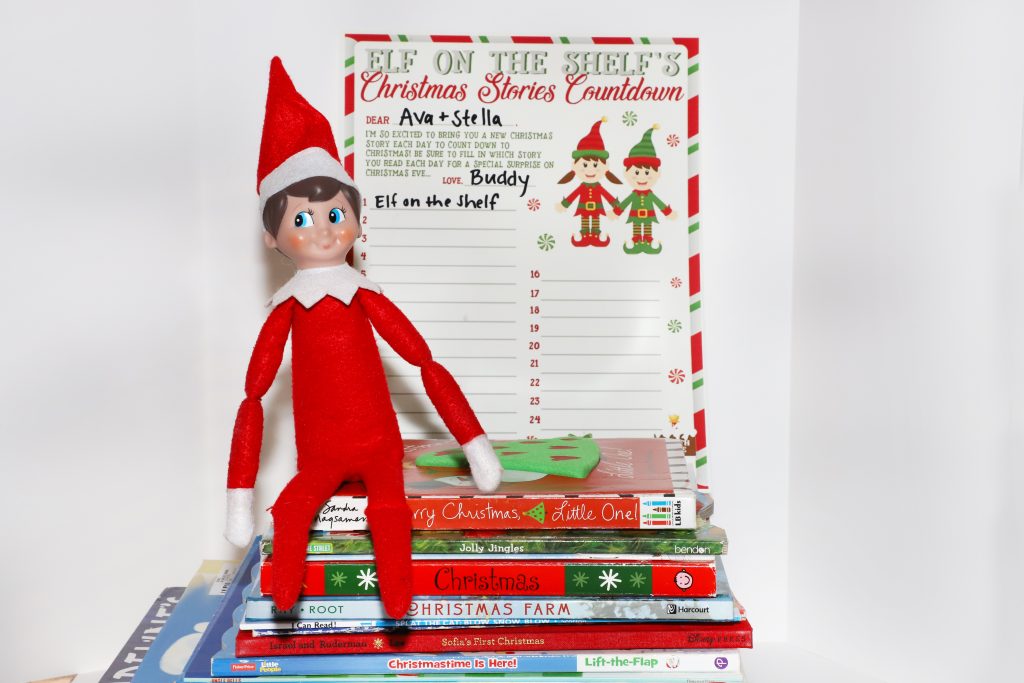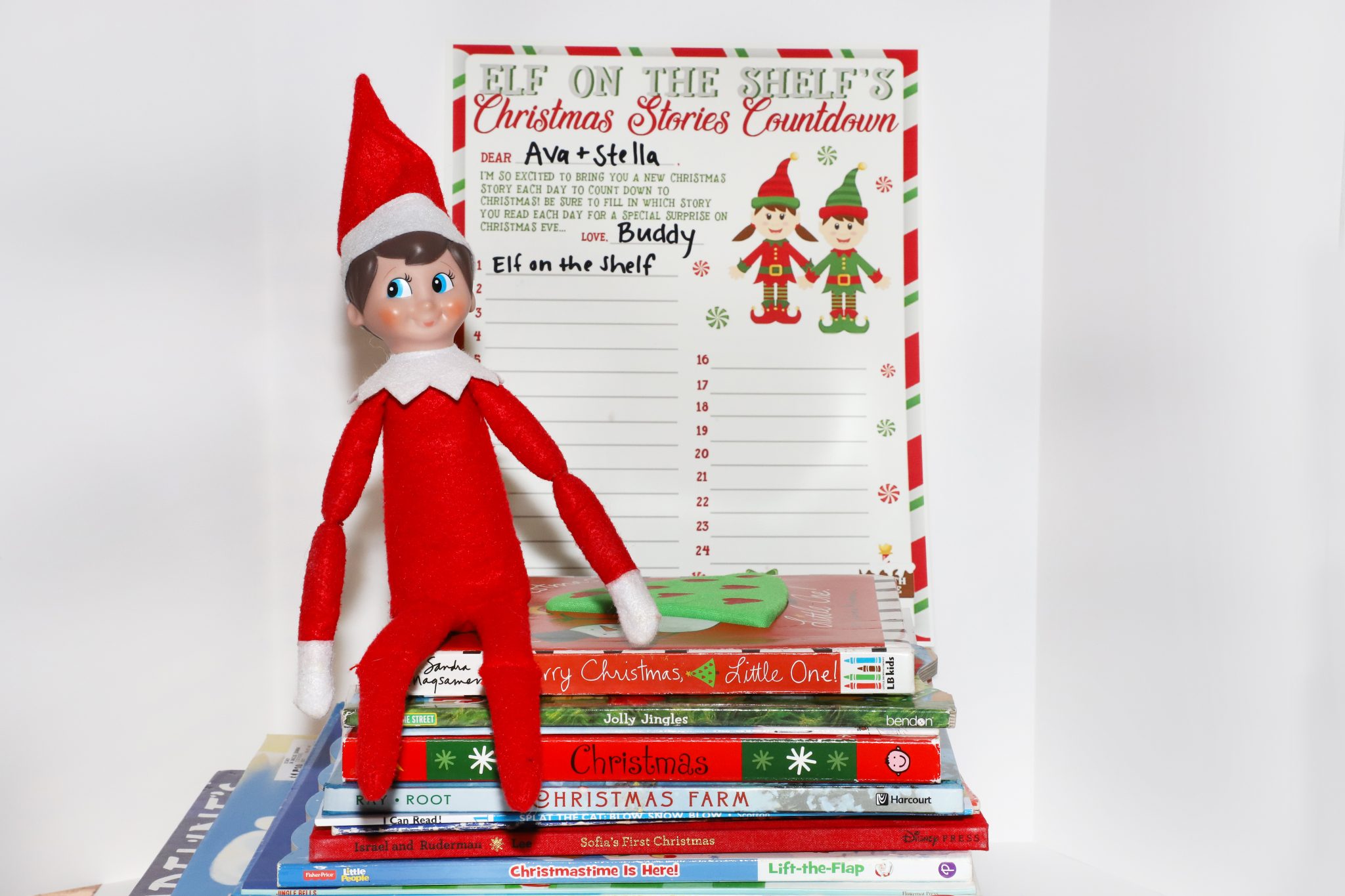 I named our Elf Buddy from my fave Christmas movie Elf. Once the girls get him he will probably be renamed to Unicorn or Rainbow.
Stella is one a kick where everything is Rainbow lately. Fine by me!

Ok, Ok I admit it! He is kinda cute. Guess we're stuck with you now Elf!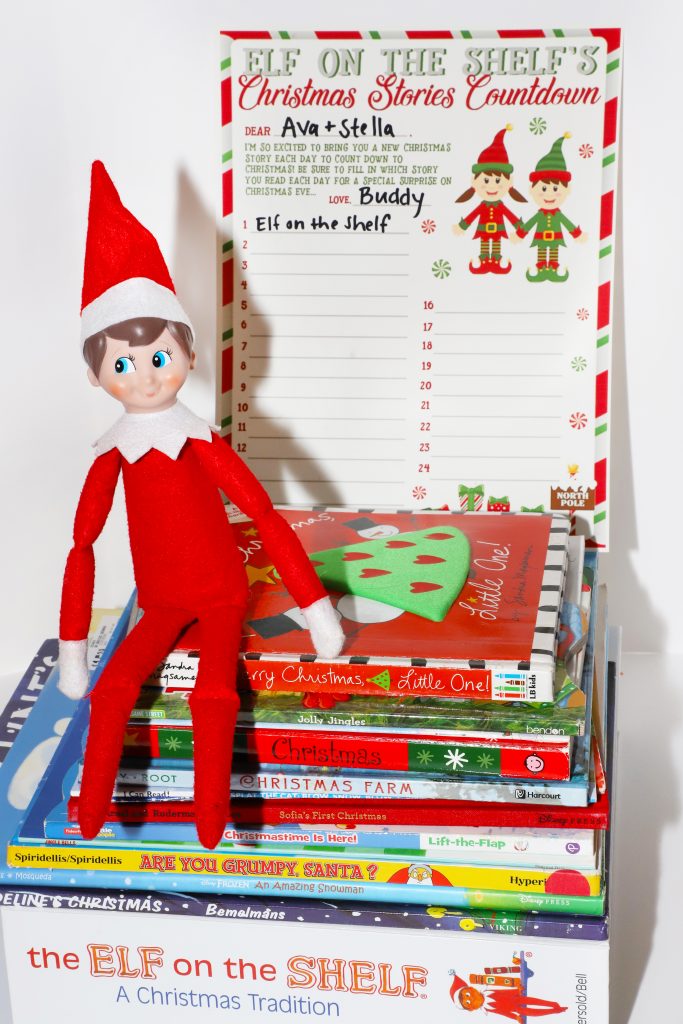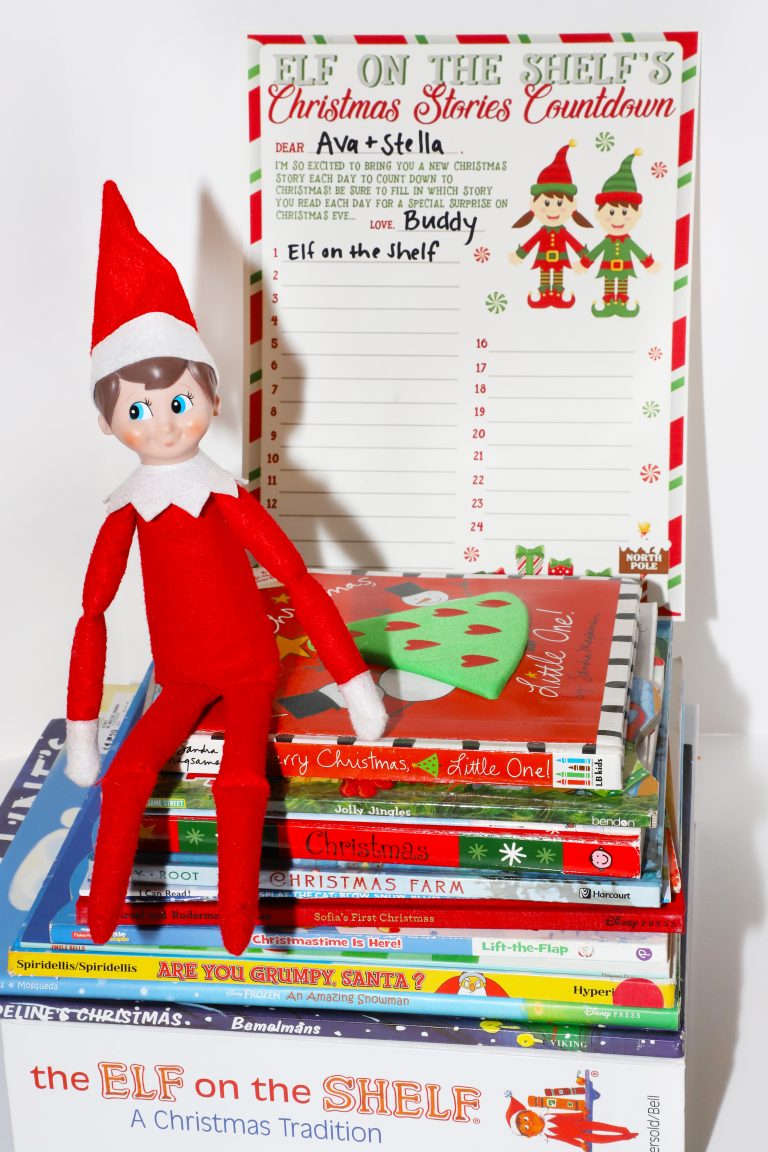 I'm excited to hear about everyone's Elves and how your kiddos liked this new fun tradition!
Follow my page on Instagram for photos from our Elf reveal on Dec 1st!
Merry Christmas from Buddy and I!