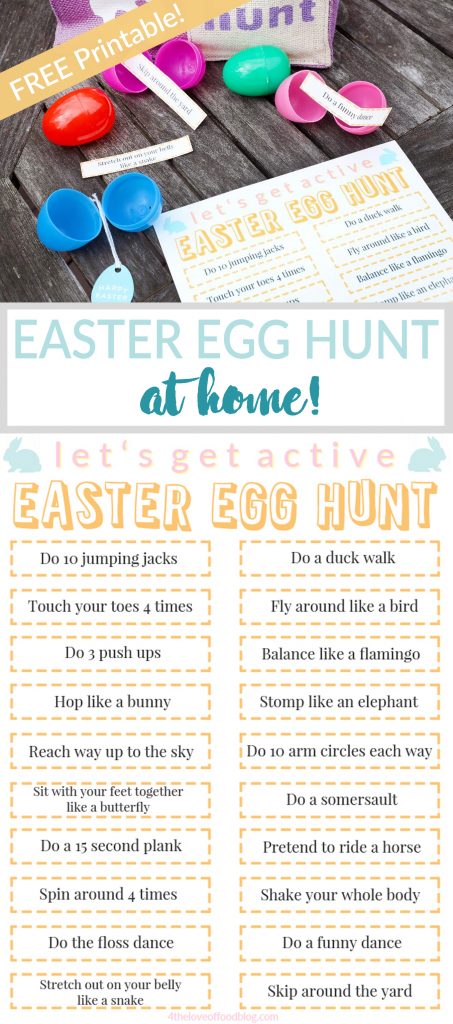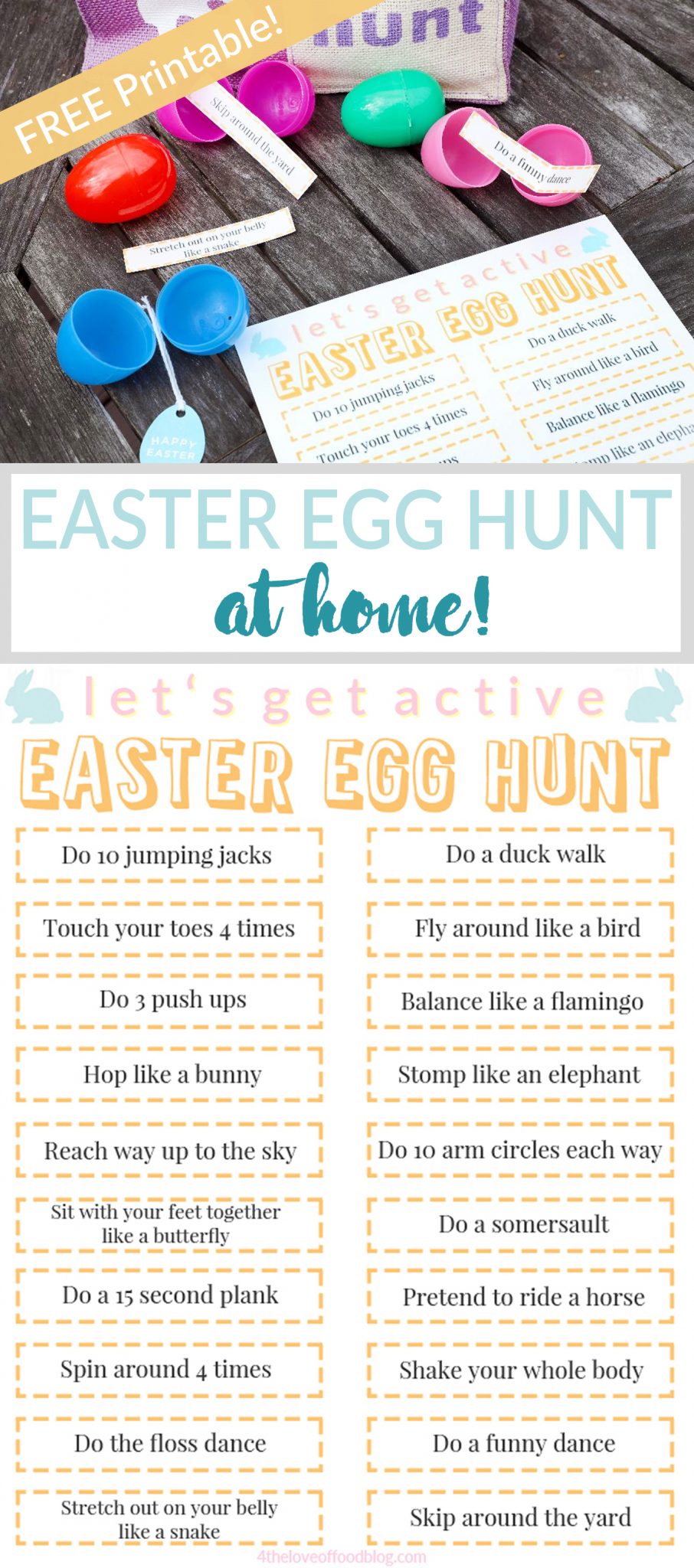 Easter is going to be different this year with stay at home orders and quarantines but that doesn't mean we can't have fun, right?
We love Easter egg hunts and it's one of our favorite family traditions every year. My husband and I fill plastic eggs with candy, stickers, and toys and hid them in our yard and home for the girls to find.
I don't want to stop celebrating and making memories this holiday but obviously some things need to be adapted.
So I created this Kids Get Active Easter Egg Hunt.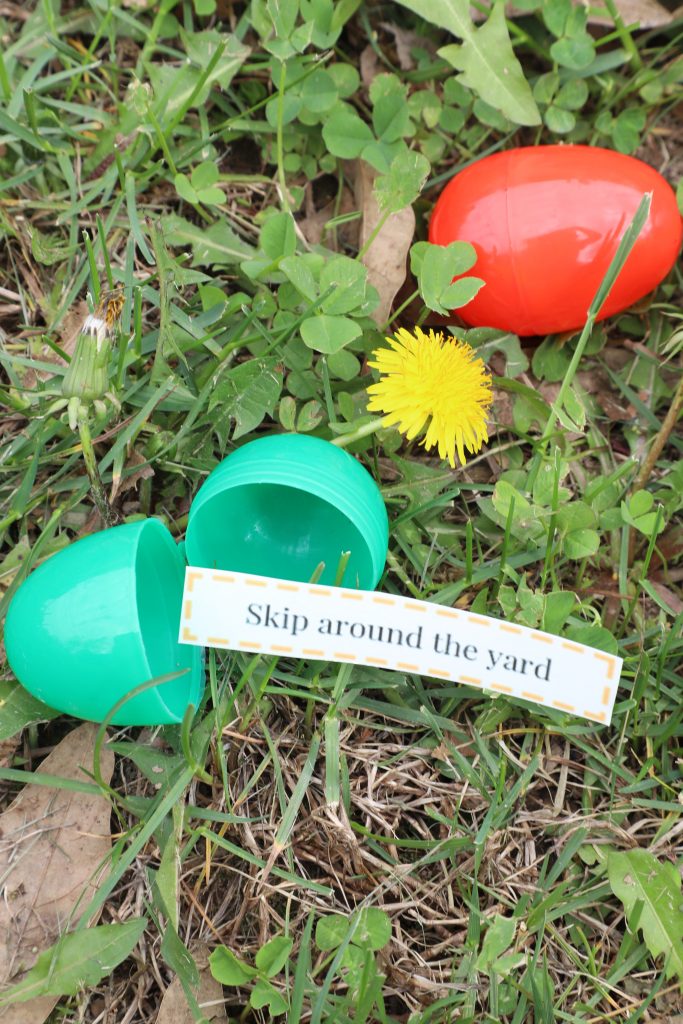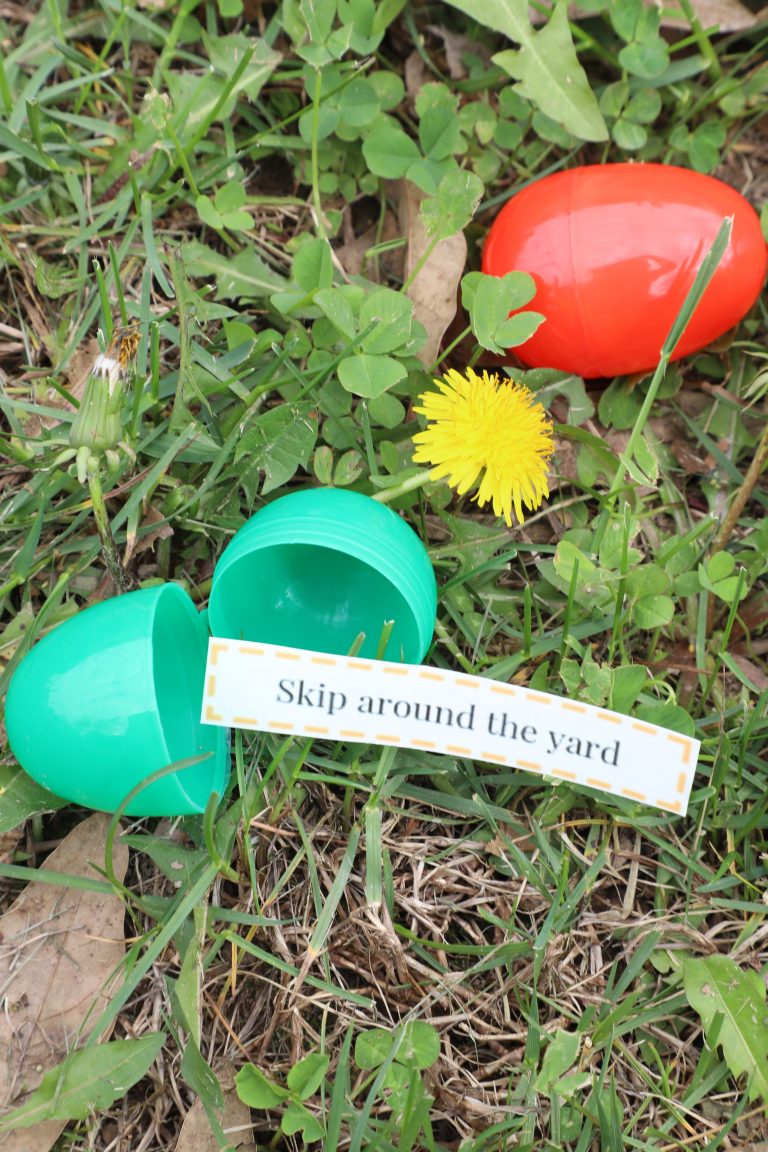 Do your kids need to burn some energy like mine?
Download the free printable below and cut out the activities into strips.
Place them into your Easter eggs and have a fun and energy burning Easter egg hunt this week!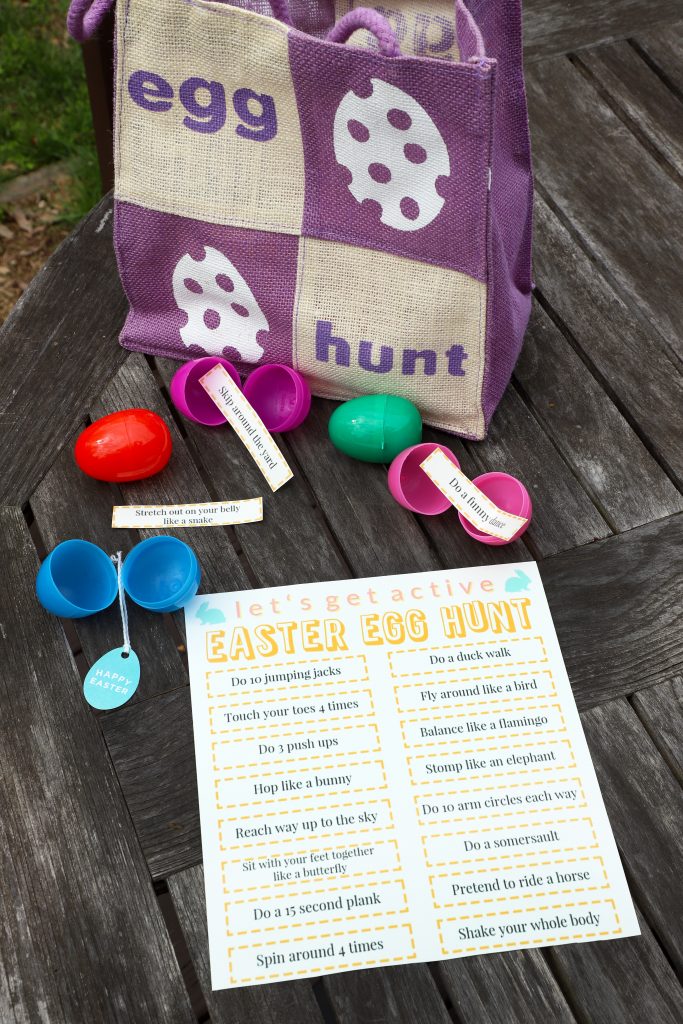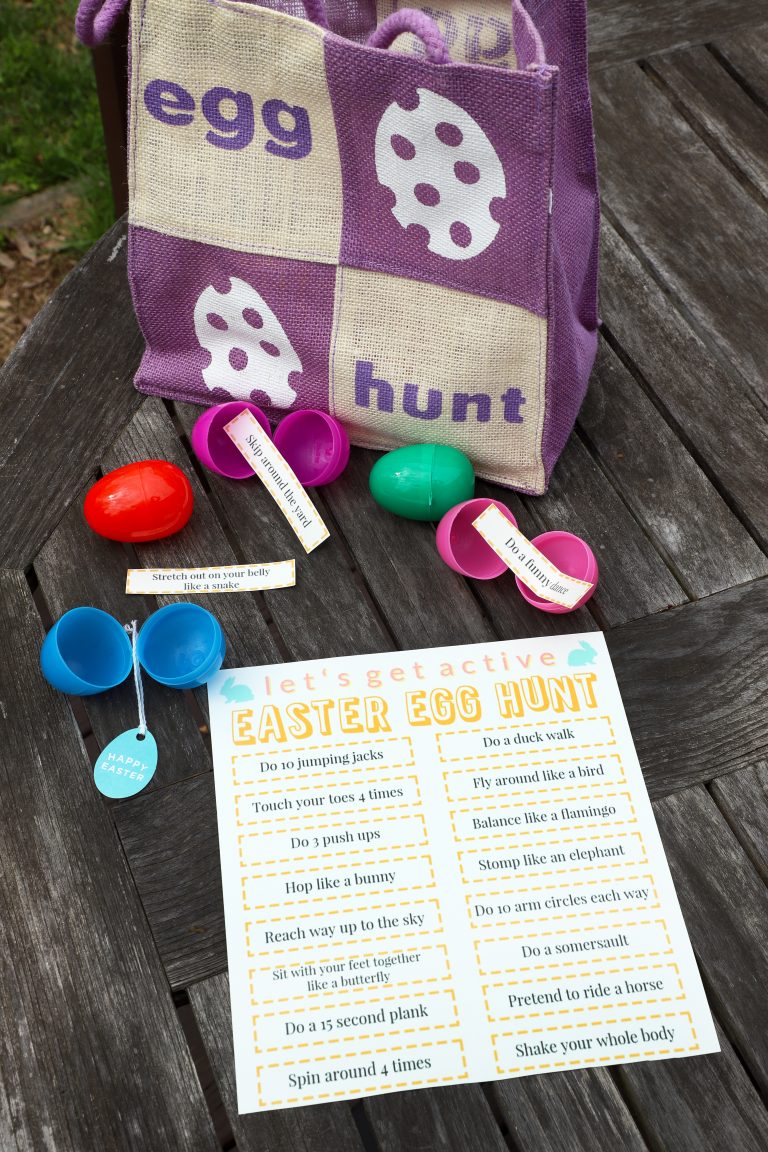 Get out and have fun and be active this Easter!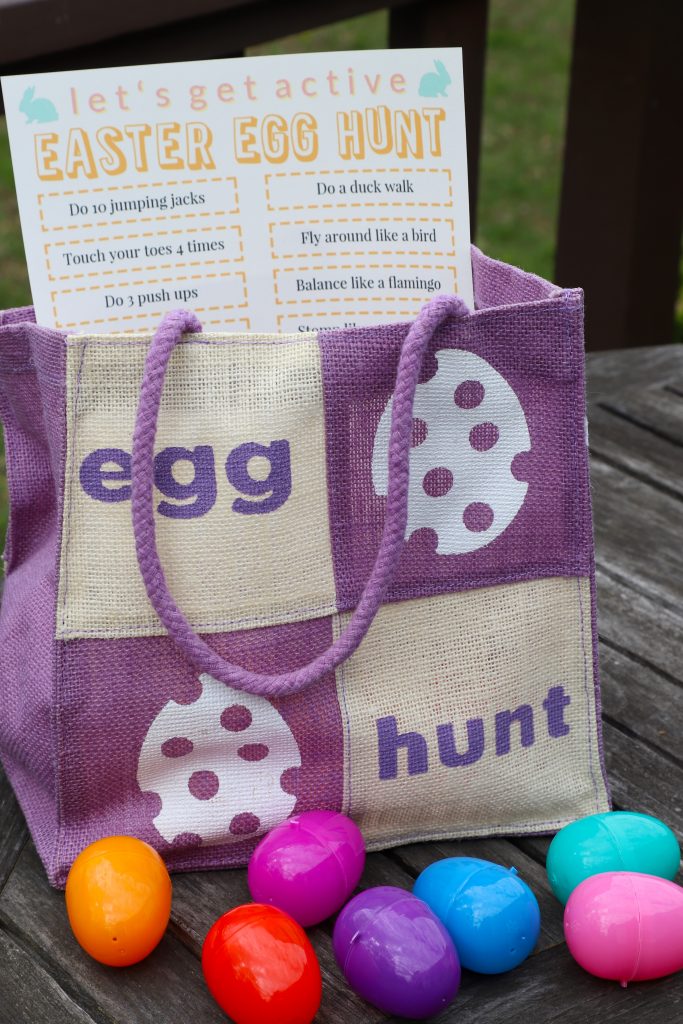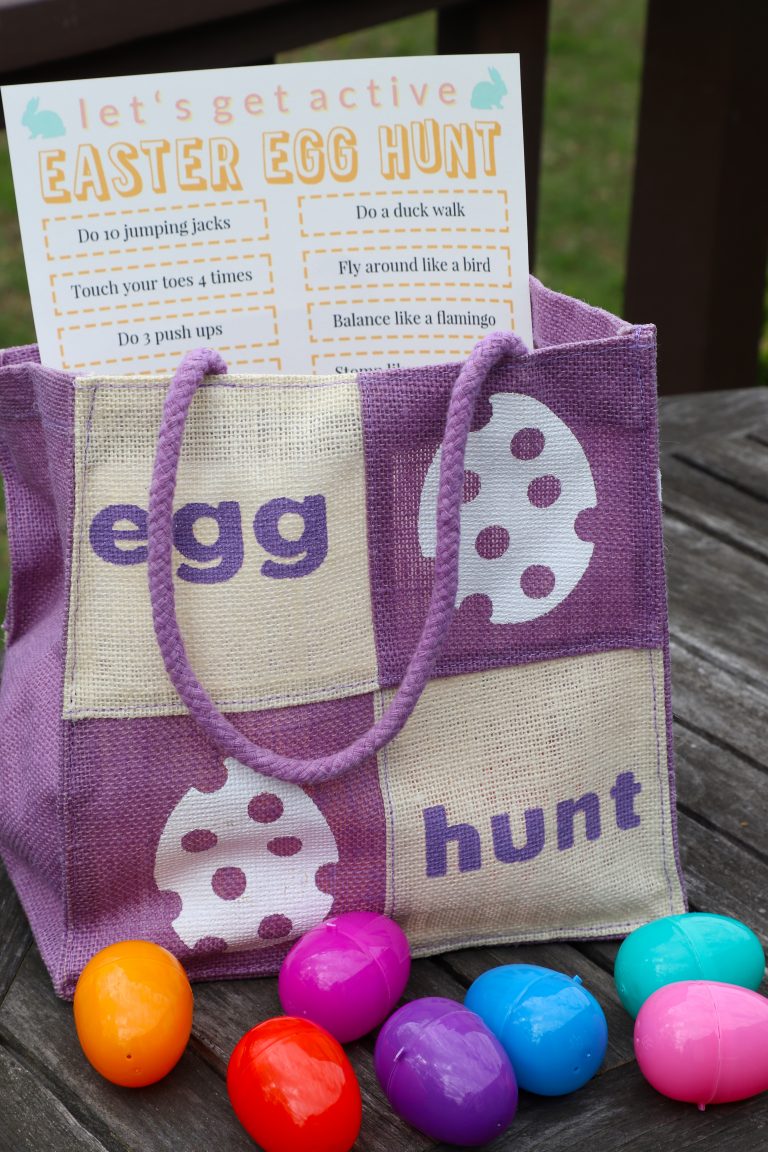 You can make it a game too!
See who can do the most activities and exercises to earn prizes or points.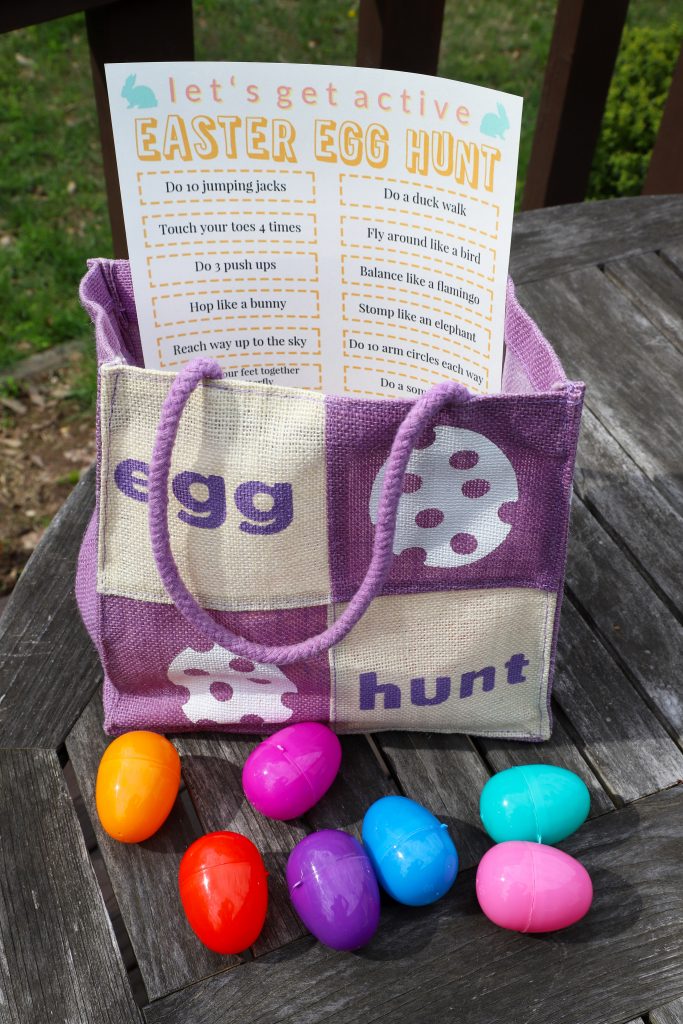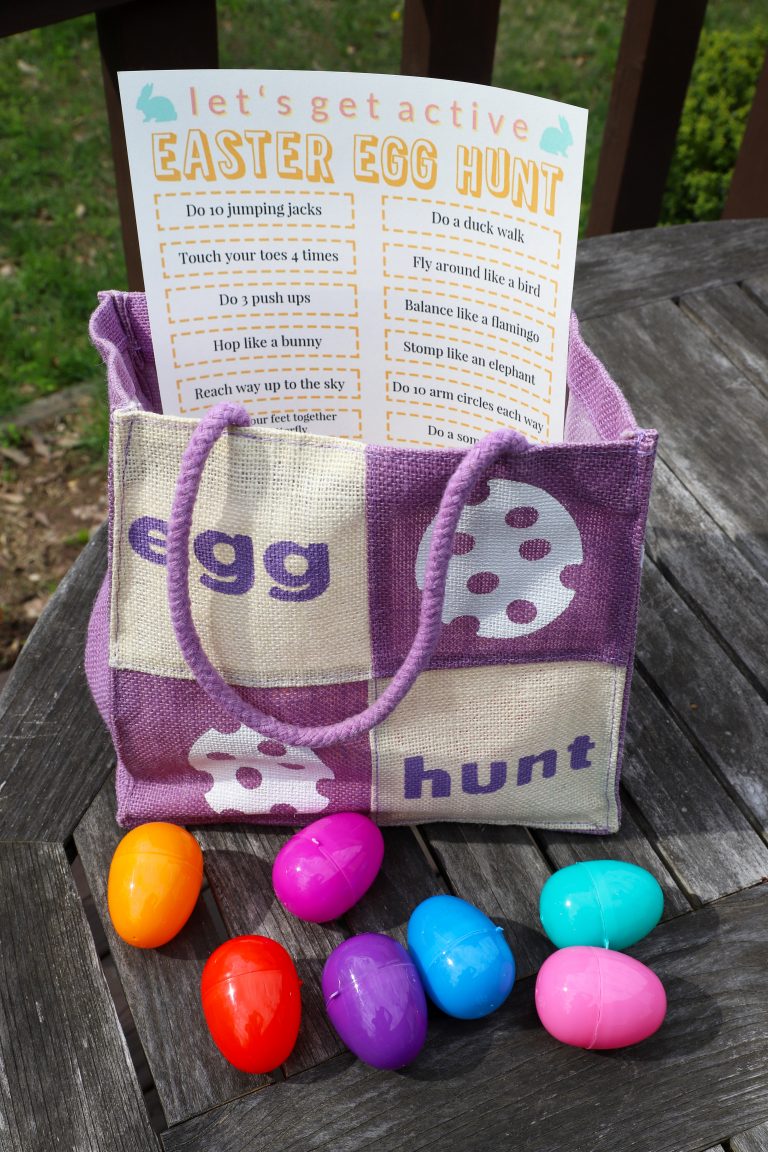 My kids helped me come up with all 20 of the fun and silly activities on the list.
Ava's favorite? Do the floss dance!
Stella's choice? Stomp like an elephant!
Which ones were your kid's favorite?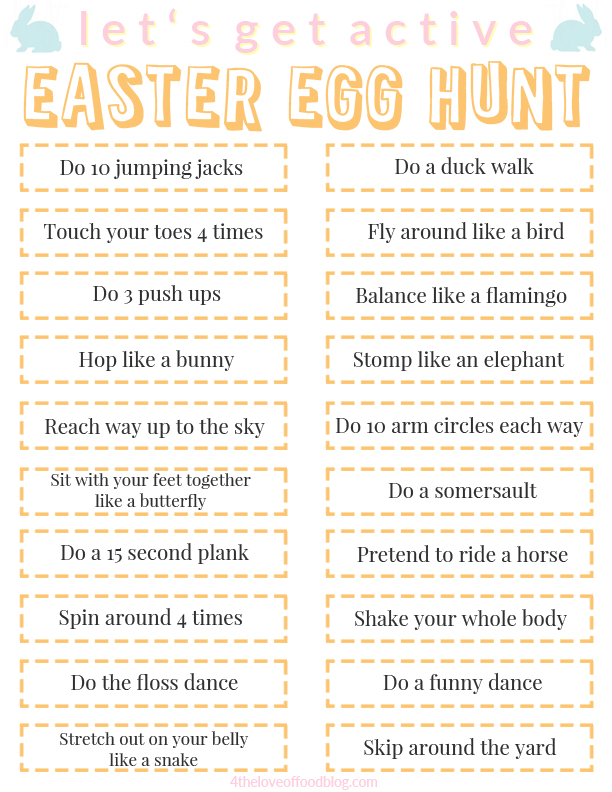 Click here to download this free printable Easter activity!