One of the most popular resolutions women make, myself included, is to exercise more and get healthy. I created this
New Year, New You! Get Fit Gift Basket
{along with an inspirational printable for you!} to give to my friend who made the goal to get healthy and fit this year. I want to show her I support her goal and I believe she can do it! I included her favorite sports drink, granola bars, a towel, yoga pants, personal fan, magazine, ITunes card, and a jar of my
Tropical Trail Mix.
Everything she needs to get started working out at the gym and getting healthier in 2016!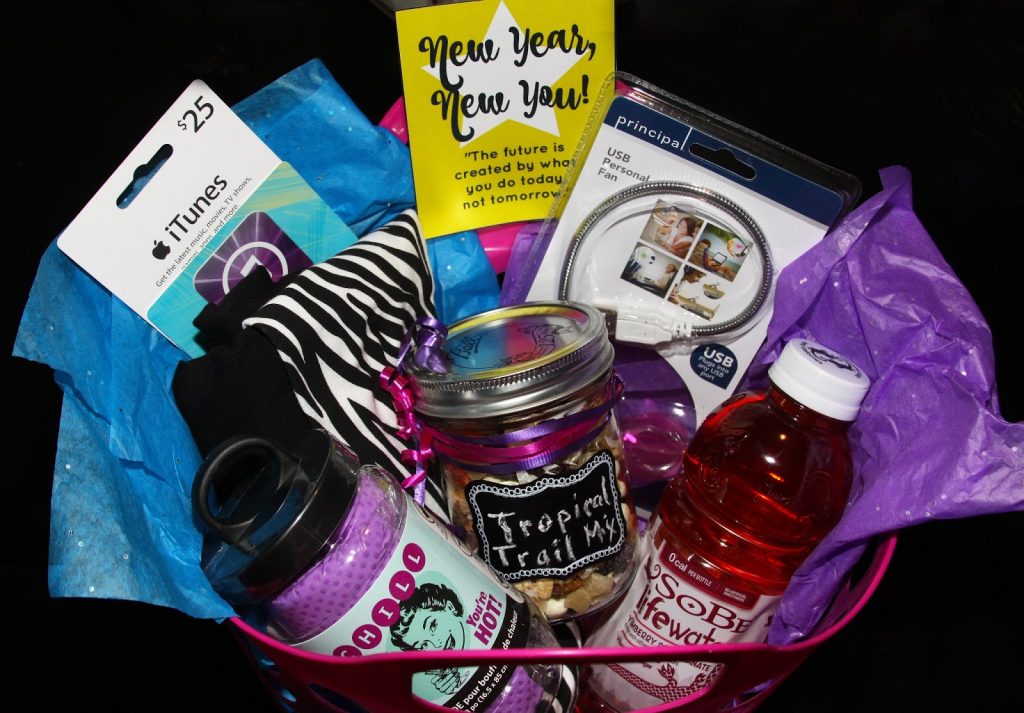 Here's what I included in my New Year, New You gift basket
to support my friend with her goal to get healthy and in shape this year.
A comfy pair of yoga pants.
A portable fan.
A personal chill towel
An ITunes giftcard
A flavored water or sports drink
Tropical Trail Mix, granola bars, protein bars
Magazine or paperback book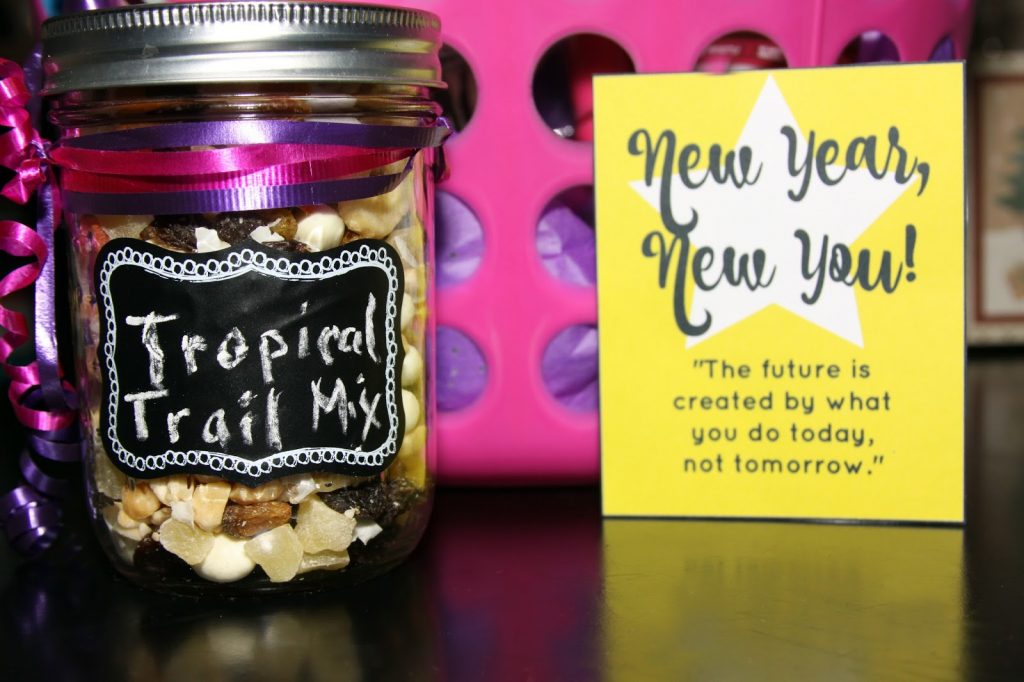 My Tropical Trail Mix is the perfect addition to my
healthy themed gift basket for the new year.
Check out the recipe
here
.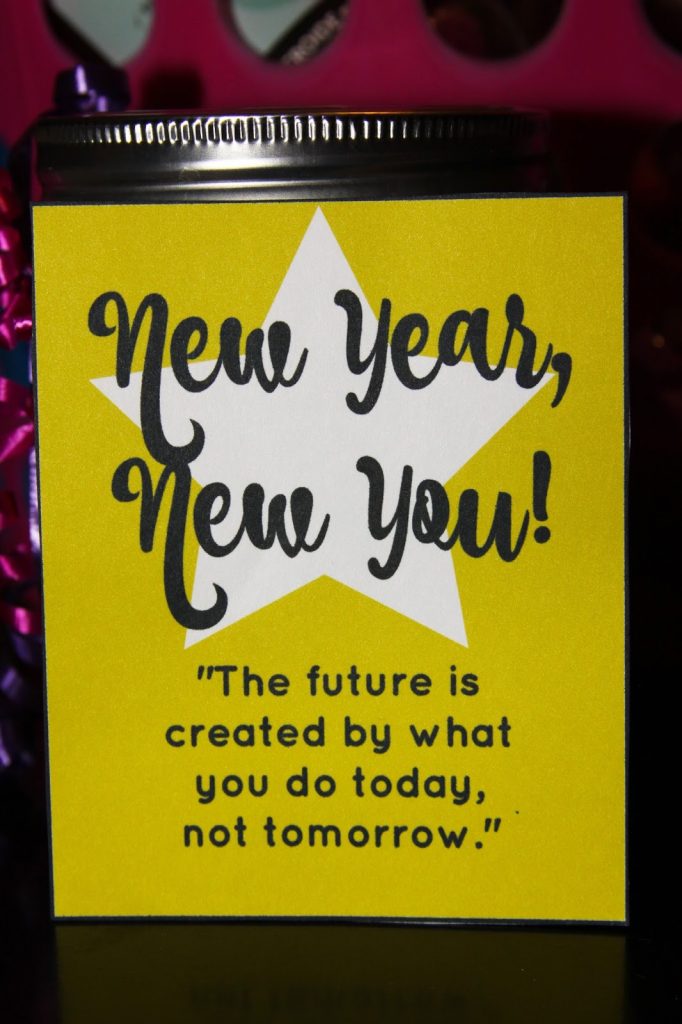 I created this simple printable as a gift tag and card for my gift basket.
Scroll down to save a copy to print at home.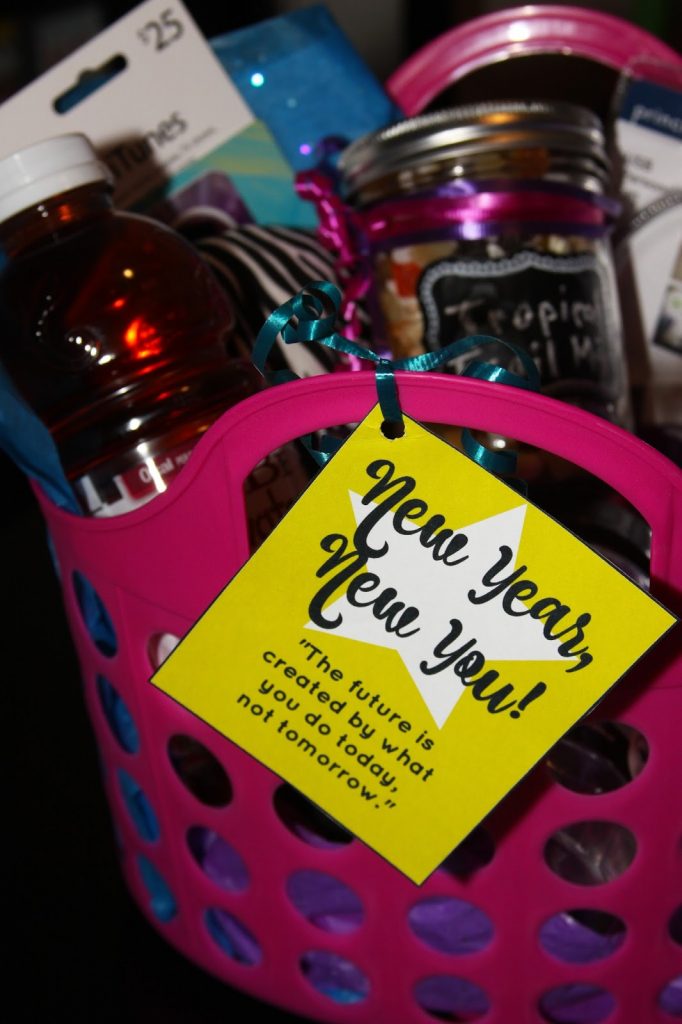 Punch a hole in the card, tie it on the bag handle with ribbon, and
your New Year, New You basket is ready to give.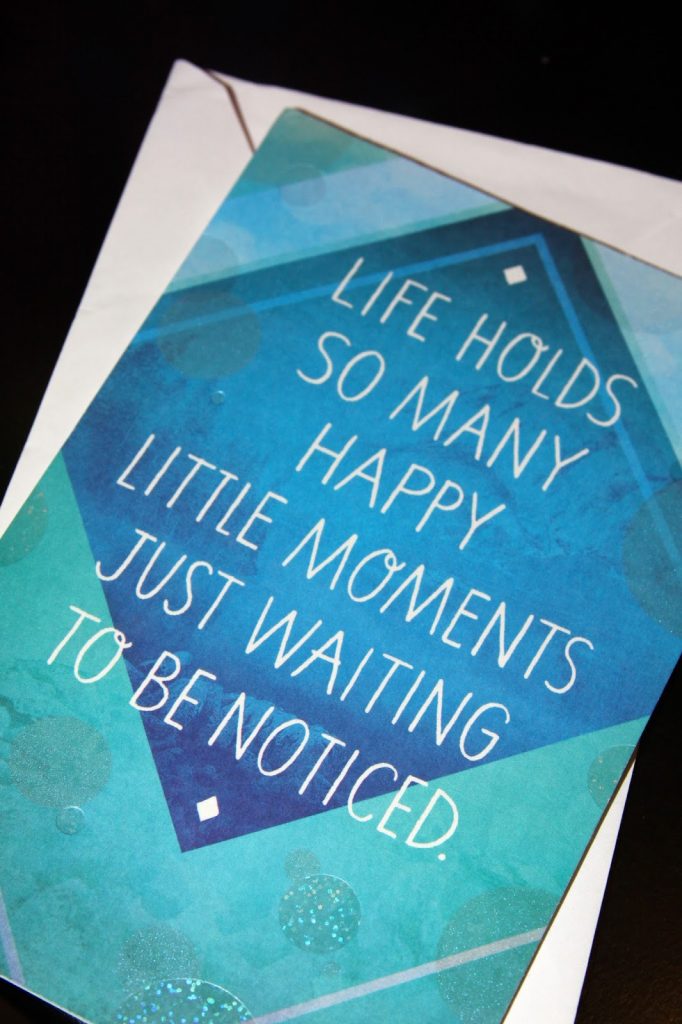 The final touch, I always like to include a card with a handwritten note with all my gifts.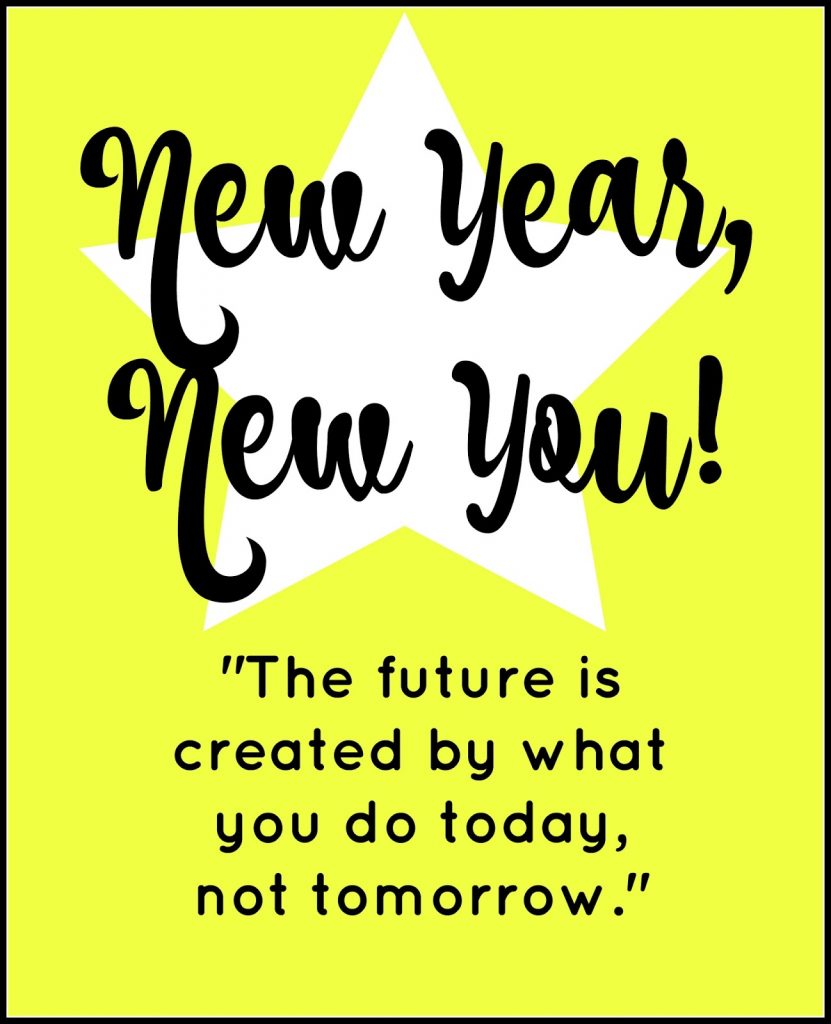 Free Printable!
Right click this picture to save. You can print up to 8X10.
Here's to a happy and healthy new year!