It's no secret, life with kids is messy!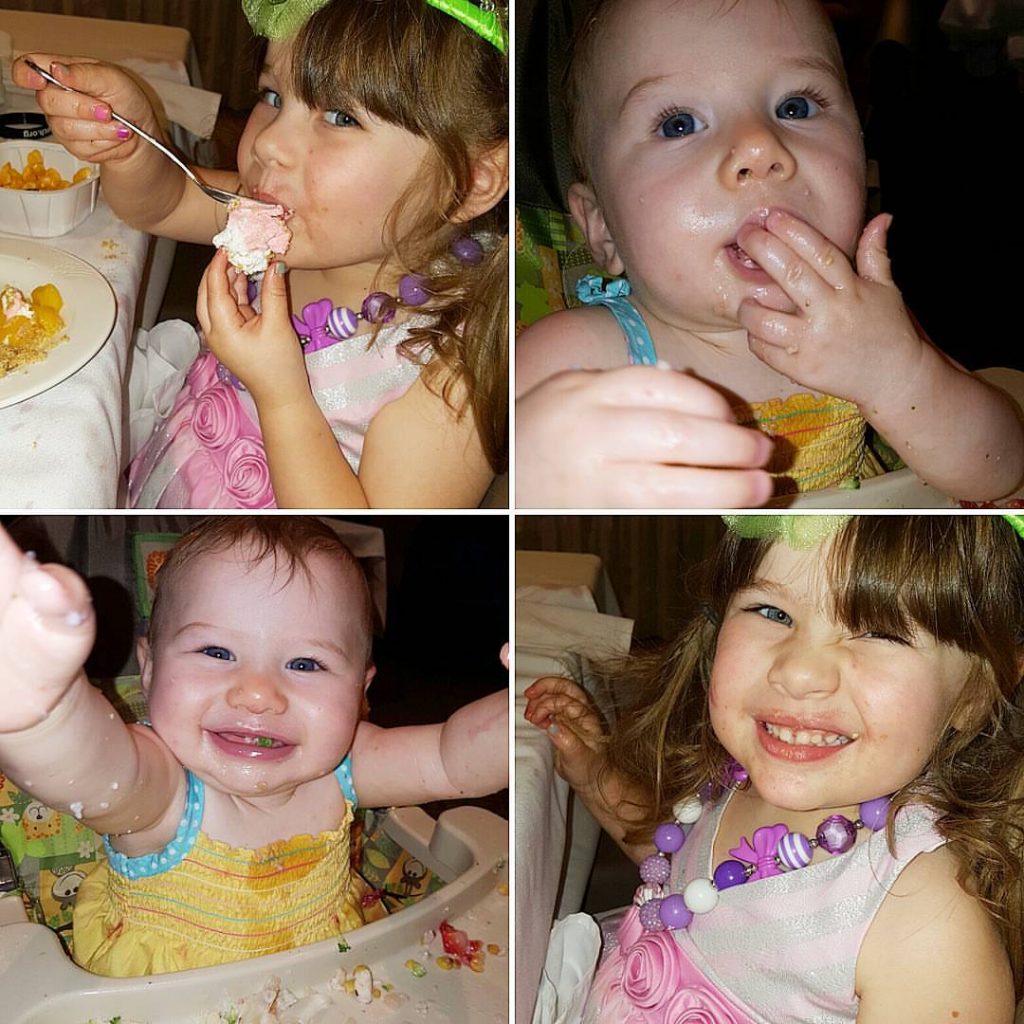 My messy eaters!
I use every inch of my Magic Erasers.
I love how durable and long lasting they are!
We love getting messy and having fun in the kitchen!
recipe below that Ava and I made this week.


When baking with kids I recommend setting out all
the utensils and measured ingredients before you start.
In a large bowl mix together flour, baking soda, baking powder, and salt. Set aside.
Start with two sticks of softened butter in a large mixing bowl.
Add 1 cup each of brown sugar and white sugar.
Cream together on medium speed until smooth.
Add eggs and vanilla and mix to combine.
Pour in milk until combined.
Ava loves to help bake. Her favorite part is pouring in all the ingredients!
Finally add peanut butter.
Mix well.
My little helper got to lick the peanut butter spoon after we were done.
She likes this better than licking the beaters!
Finally, add 1 cup of mini chocolate chips.
Turn off mixer and stir chocolate chips in gently by hand.
Look at how delicious the dough looks! Just wait until it is baked!
Grease and flour the bottom and side of a cake pan.
I used this adorable small flower bundt pan and a round cake pan for this recipe.
Pour batter into greased cake pan/s, smoothing out the top.
Bake at 350 degrees for 40-45 minutes, until a toothpick
inserted in the center comes out clean.
Let cool in pan for 10 minutes.
Invert onto a plate or cooling rack to completely cool before adding the glaze.
Stir until smooth.
Add hot water and stir until smooth.
Let cool for 10 minutes.
Pour the glaze over the cake or drizzle with a spoon (it should still sit on a cooling rack or plate).
When the glaze stops dripping, place the cake onto a serving plate or cake stand.
Top with a sprinkling of peanut butter chips.
Slice and enjoy!
Nothing makes you feel better than cake!
It makes the best gift 🙂

Mr. Clean Magic Eraser Springtime Giveaway
Prize pack includes:
2 Boxes of Mr. Clean Magic Eraser Extra Power
Mr. Clean Magic Eraser Tip Sheet
Mr. Clean branded umbrella
Lemonade pitcher
Teavana Strawberry Lemonade Herbal Tea
$10 Sephora gift card