This post is sponsored by Wallaby Organic Greek Yogurt and Kefir and all opinions are my own.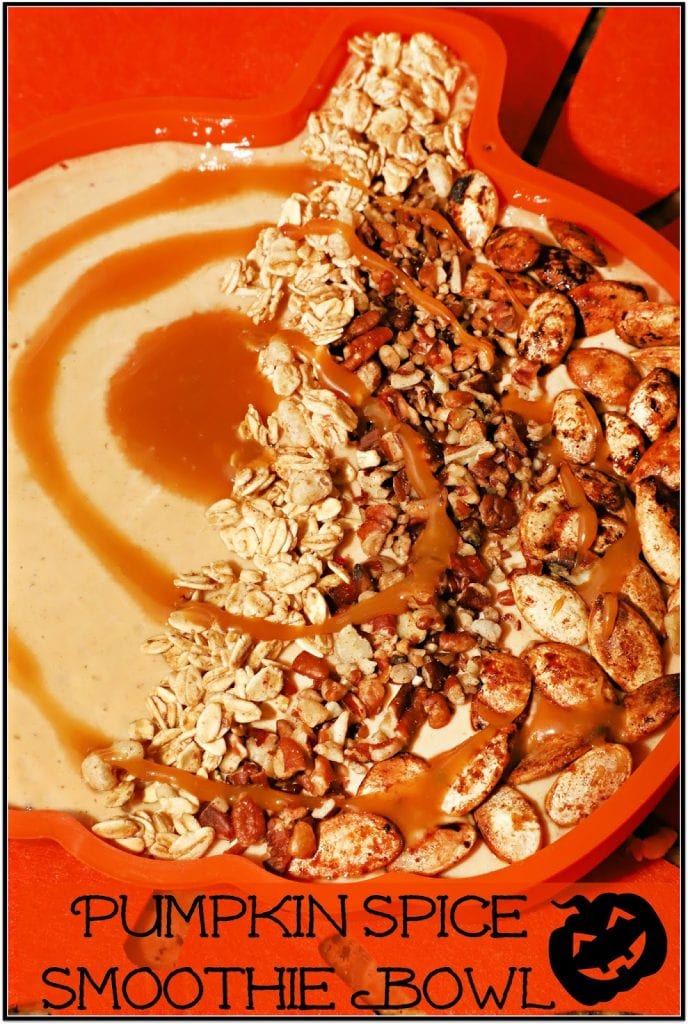 For this smoothie bowl I used the Wallaby Organic Vanilla Bean Greek yogurt.
It is creamy, smooth, and delicious!
Add pumpkin, yogurt, banana, and milk to a blender.
Now add some spice. I like pumpkin pie spice, about 1/2 tsp.
Blend until smooth and combined.
This smoothie is one of my fall favorites! Soooo good!
Pour smoothie into a large 2 cup bowl.
Roasted pumpkin seeds are another fall staple in our home.
I melted pumpkin spice flavored caramel candies down with a tablespoon of water.
Topping time! I used toasted pecans, granola, and cinnamon roasted pumpkin seeds.
Top with a row of pecans, pumpkin seeds, and granola.
I added 1/4 cup of each.
Now drizzle on the pumpkin spice flavored caramel.
This fall themed breakfast is ready in minutes!
Stop by your local Whole Foods to try Wallaby Greek Yogurt
and make your own smoothie bowl for breakfast this week!