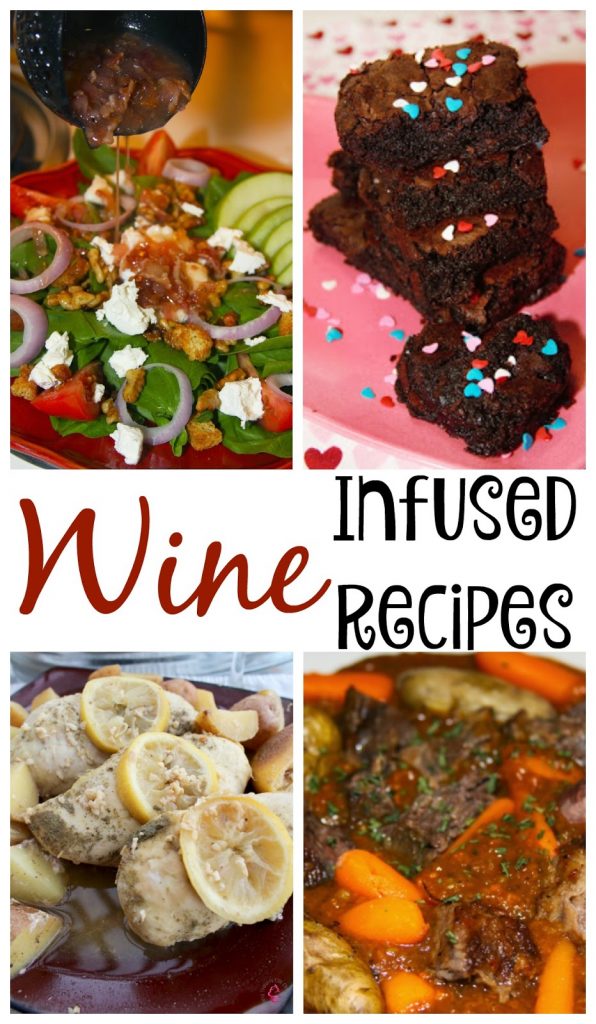 I don't know about y'all but I don't just like to drink wine, I like to cook with it too!
Wine is delicious in sauces, dressings, marinades, and even desserts! I have put together over 25 Wine Infused Recipes that I know you'll love as much as I do!
Check them out below and be sure to comment with your favorite recipe.