It's not easy but it's worth it. I have to be bold and inspired in my job and my life!
Dunkin' Dark® coffee is a rich, never bitter roast.
It is smooth and strong and keeps me going throughout my busy day!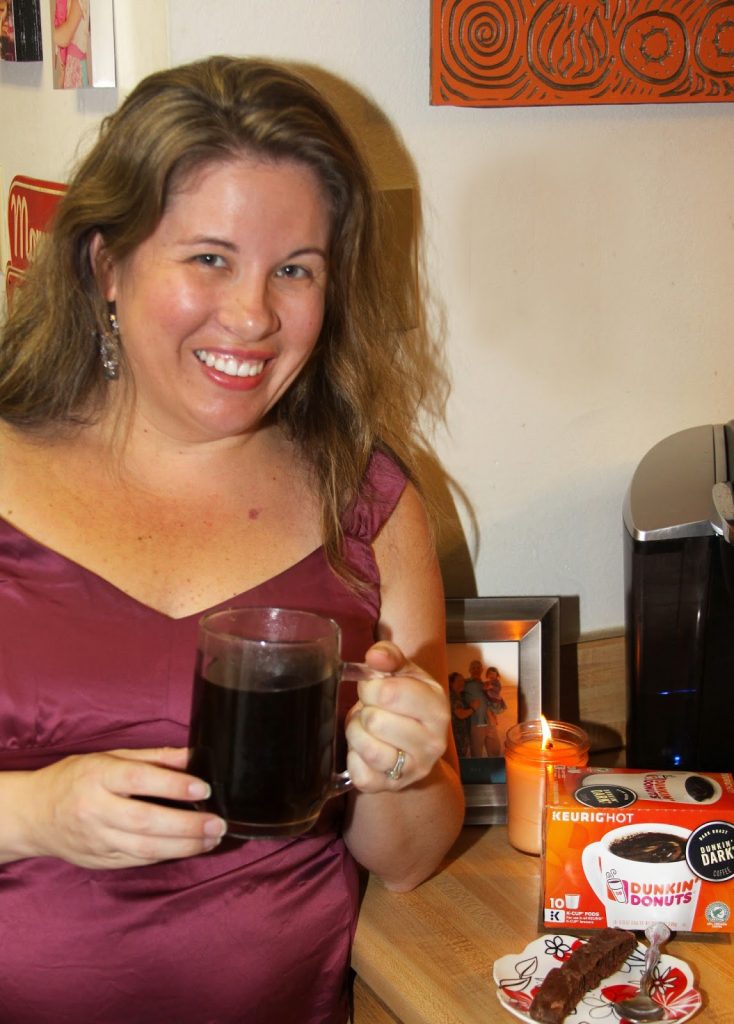 Mama Coffee Break!

Connect with Dunkin' Dark® coffee
or follow #BrewedfortheBold
Dunkin' Dark® coffee

contains 30% Rainforest Alliance Certified™ coffee!
The Rainforest Alliance works to conserve natural resources and protects wildlife and the environment. Dunkin' Donuts® greatly values and invests in the education and training of coffee growers and farmers. The brand is dedicated to helping the Rainforest Alliance reach over 160,000 coffee farmers and to safeguarding the health of more than 2.3 million acres of land.
About Rainforest Alliance
Rainforest Alliance is an international nonprofit organization that works around the world to conserve forests and natural resources while advancing sustainable livelihoods. Rainforest Alliance collaborates with foresters, farmers, businesses and workers to build healthy communities, protect habitat, and rebalance the Earth, working towards the vision of a world where planet and people prosper together. By choosing this 30% Rainforest Alliance Certified™ coffee, you are directly supporting our Rainforest Alliance.
Bold Roast Coffee Flavored Breakfast Syrup
Ingredients:
Makes 1 ¼ cup
Directions:

I wanted a bold coffee flavored syrup!
Brew one cup of dark roast coffee.
Add the freshly brewed coffee to a saucepan over medium heat then stir in brown sugar.
For this recipe I use half of a vanilla bean but you can also substitute vanilla extract.
Cut the vanilla bean in half then split down the middle with a knife.
Whisk until smooth and bring to a boil.
Then reduce heat and simmer for 10 minutes, stirring occasionally.
Meanwhile, cook breakfast. I made Brioche Cinnamon French Toast.
Pancake and Waffles would also be delicious drizzled with this syrup.
Butter adds another layer of richness to this syrup!
Add 1 tbsp at the end of cooking and whisk in until melted.
Pour into a jar and keep warm.
Serve warm over French toast, pancakes, or waffles.
This syrup is fragrant and rice but not too thick! Perfect for Sunday brunch at our home.
Bold Roast Coffee Flavored Breakfast Syrup also makes a
wonderful gift for the coffee lovers you know!