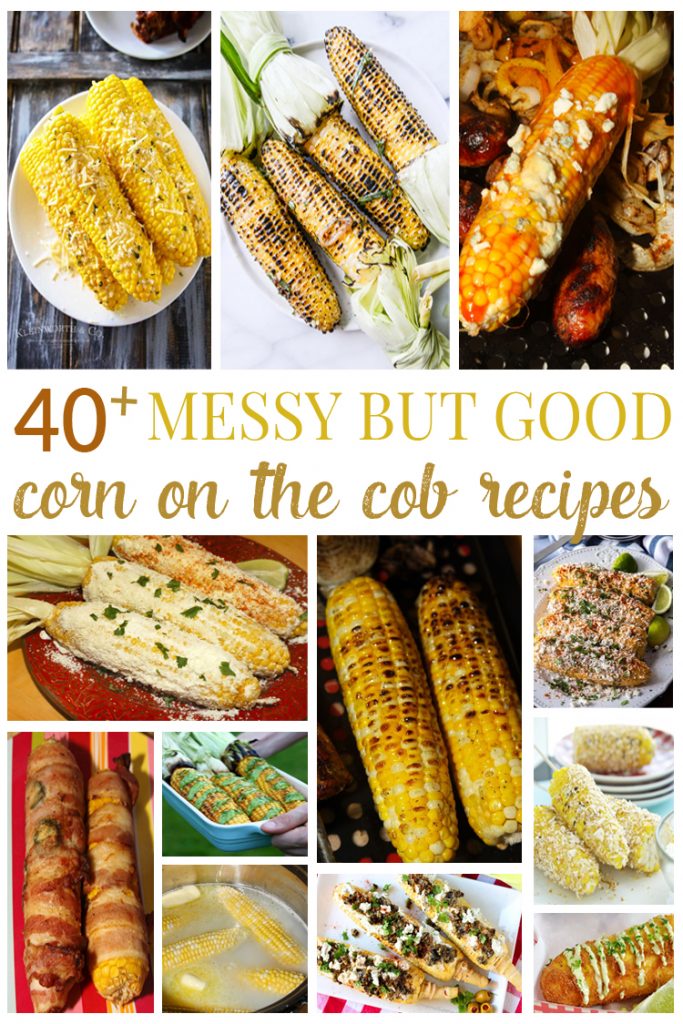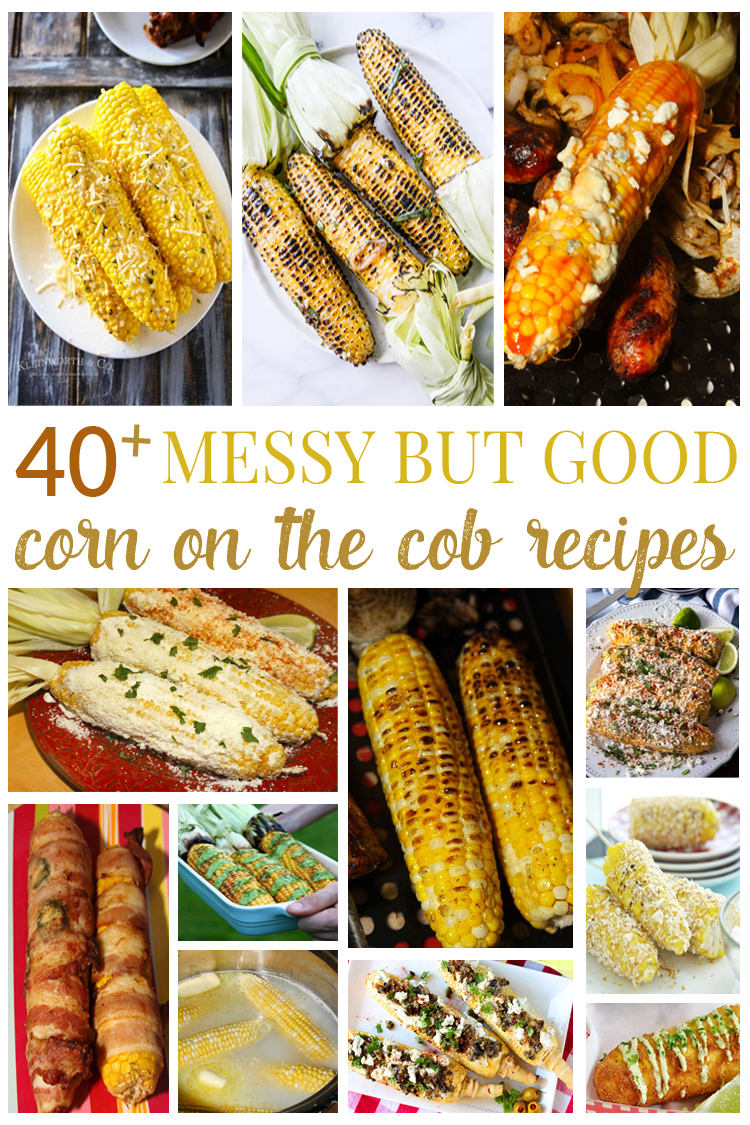 We are in the middle of a hot summer and one of my very favorite foods to cook – and eat- all season long is fresh corn on the cob.
I love it grilled, boiled, steamed, bacon wrapped and deep fried. The messier the better in my opinion!
So of course today I am sharing 40+ Messy But Good Corn on the Cob Recipes for you to enjoy at home this summer!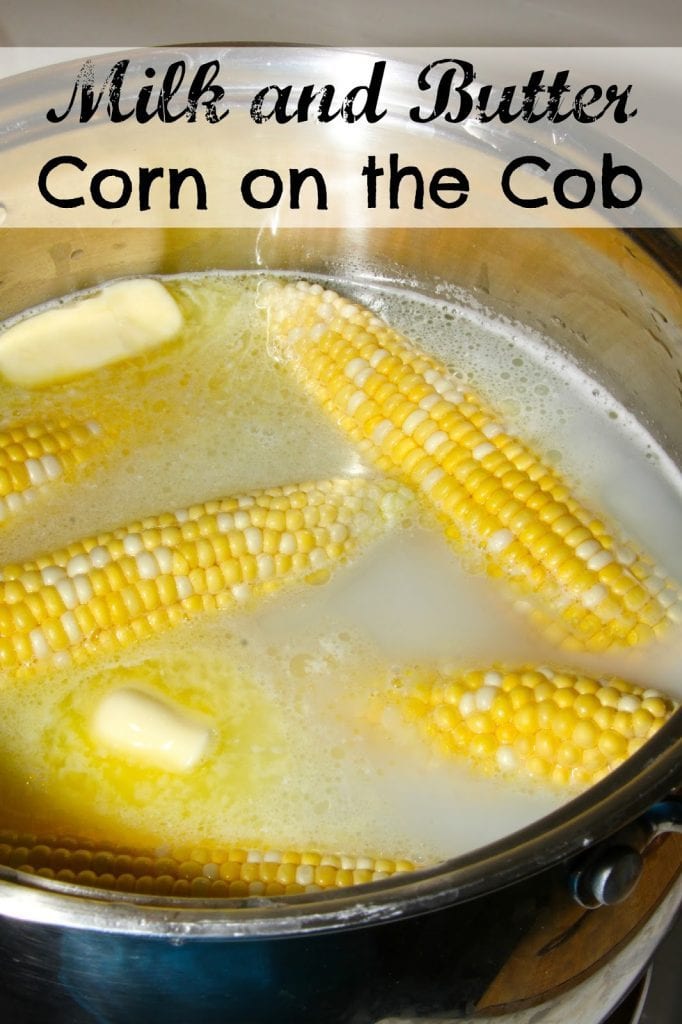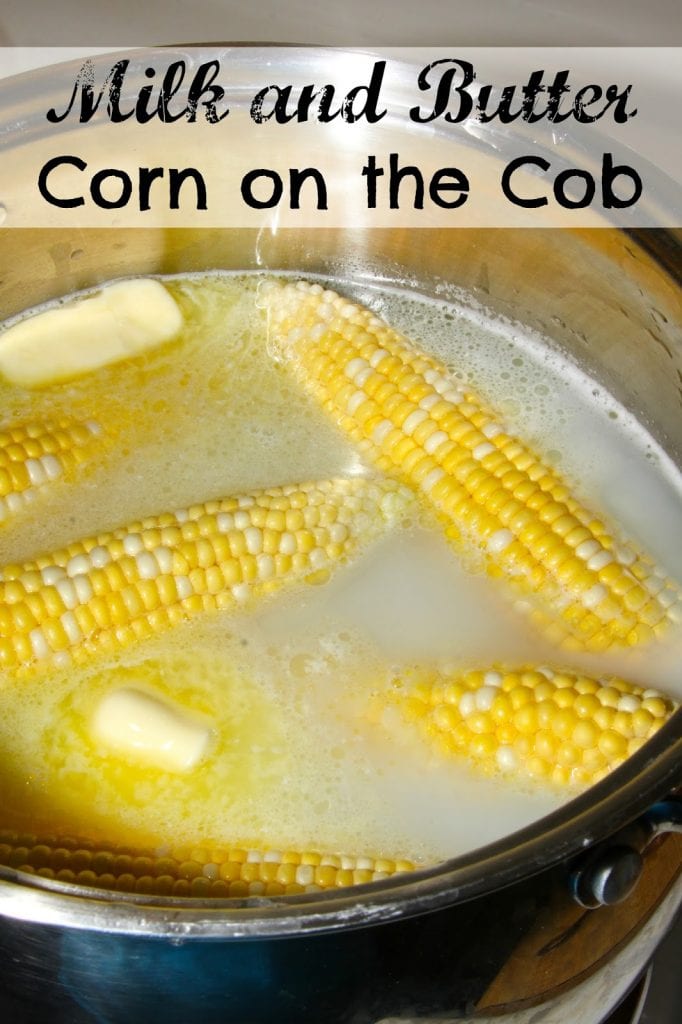 2. Sweet And Spicy Grilled Corn On The Cob – Dancing Through the Rain
3. Grilled Corn on the Cob with Creamy Avocado Dill Dressing – Happy Kitchen
4. Vegan Street Fair Corn – V Nutrition and Wellness
5. Instant Pot Corn On The Cob Wrapped In Bacon – Recipe This
6. Grilled Corn on the Cob with Jalapeno-Lime Aioli and Parmesan Cheese – Easy and Delish
8. Grilled Corn with Goat Cheese and Olive Tapenade – Coupon Clipping Cook
9. Grilled Corn with Tomato Basil Butter – Swirls of Flavor
10. Grilled Sweetcorn with Feta & Chilli – Greedy Gourmet
11. Air Fryer Corn on the Cob – Bitz n Giggles
13. State Fair Fried Corn on the Cob – Lady Behind the Curtain
14. Slow-Cooker Sriracha Corn – Taste of Home
15. Grilled Corn On the Cob in Foil – Blackberry Babe
15. Elotes Mexicanos (Mexican Street Corn) – Sunday Supper Movement
16. Beer Battered Corn on the Cob on a Stick – Celebration Generation
18. Mexican Grilled Corn on the Cob with Parmesan Mayo Topping – Salty Side Dish
19. Instant Pot Corn on the Cob – Wondermom Wannabe
20. Oven Roasted Corn on the Cob – Eat Healthy Eat Happy
21. Mediterranean Grilled Street Corn with Feta Cheese – Fit Foodie Finds
22. Grilled Corn with Smokey Lime Mayo – A Spicy Perspective
23. Grilled Corn with Sweet and Spicy Mustard Compound Butter – How Sweet Eats
24. Corn on the Cob with Lemon Basil Pesto – The Lemon Bowl
25. Jamaican Street Corn (jerk curry mayo & coconut) – Diva Eats World
26. Sea Salt Garlic Corn – Kleinworth & Co
27. Caribbean-Style Corn on the Cob – Street Smart Kitchen
28. Flamin' Hot Corn On The Cob – Delish
29. Olive Oil Parmesan Grilled Corn – Fit Foodie Finds
30. Oven Roasted Corn on the Cob with Parmesan Herb Butter – Joyous Apron
31. Grilled Corn on the Cob with Chimichurri Butter – Le Creme de la Crumb
32. Mayo Parmesan Corn on the Cob – Salty Side Dish
33. Bacon-wrapped Corn with Chipotle Honey Glaze – Onion Rings and Things
35. Grilled Mexican Street Corn – Fresh Off the Grid
36. Grilled Lime Corn & Queso Fresco – Personal Chef Approach
37. Grilled Corn with Gorgonzola Cheese and Basil – Coupon Clipping Cook
38. Maryland Corn Pops – Taste of Home
39. Cheesy Roasted Garlic Corn on the Cob – Just a Taste
40. Ember Roasted Corn on the Cob – Bon Appetit
41. Charcoal-Grilled Corn on the Cob with Mayonnaise, Cheese, and Chile – Saveur
42. Succulent BBQ Vegan Corn On The Cob – Yum Vegan Lunch Ideas
43. Fail-Proof Roasted Corn on the Cob – The Chunky Chef
44. Asian Grilled Corn on the Cob – Le Creme de la Crumb
45. The Best Boiled Corn on the Cob – House of Nash Eats