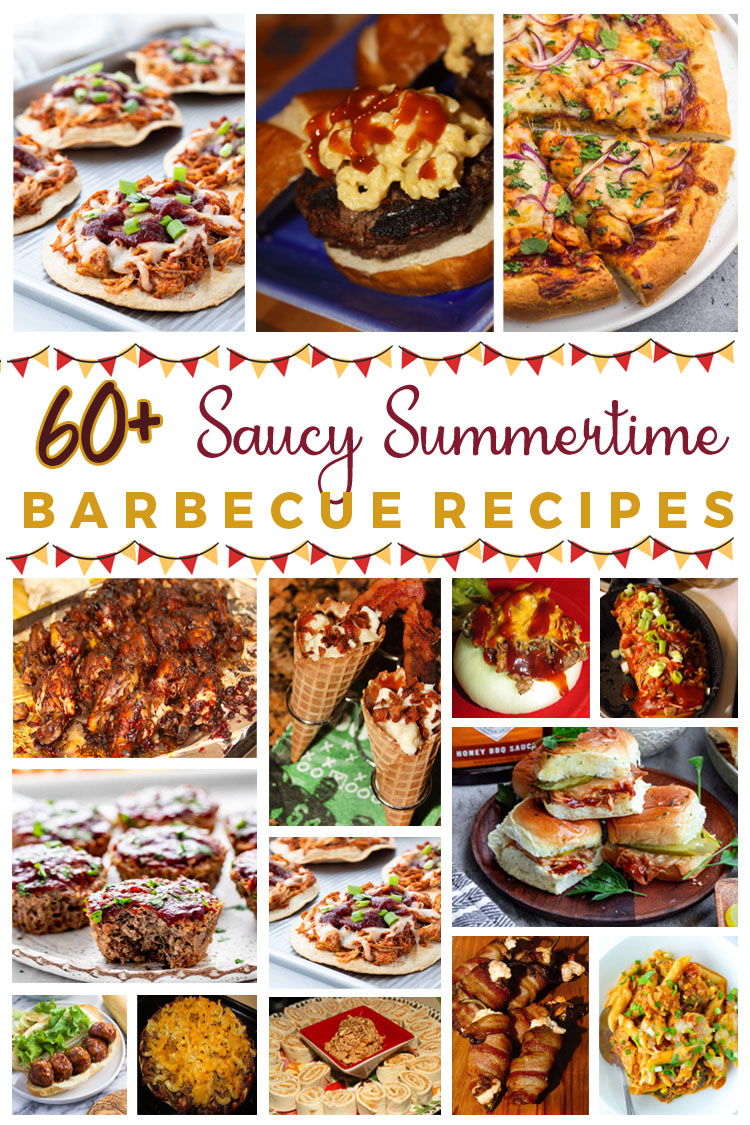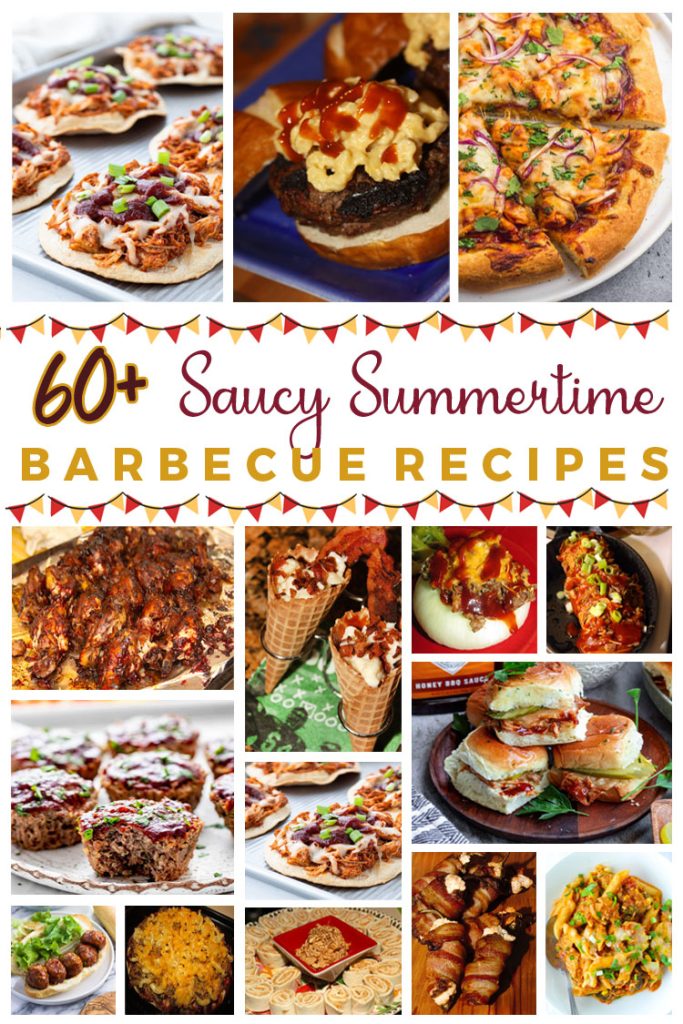 Happy June!
It's the unofficial start of summer and we are ready to cook up for all our favorite summertime eats.
Good ol' barbecue is at the top of my list. I love coming up with creative saucy BBQ recipes for my family to enjoy.
Today I am sharing over 60 Saucy Summertime Barbecue Recipes for you to make for your next picnic, cookout, or family dinner!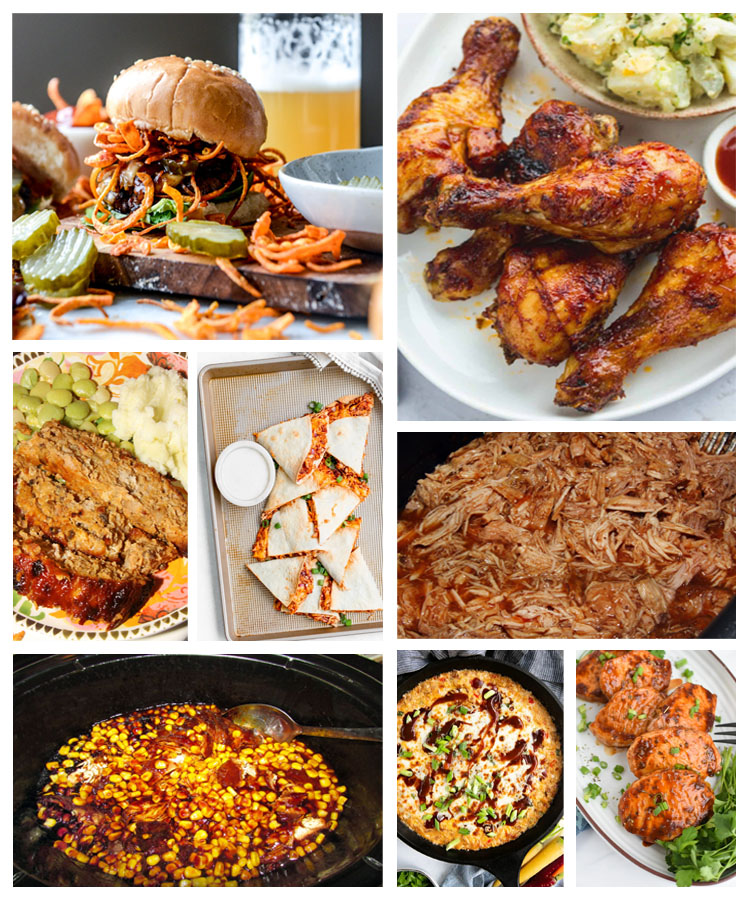 2. BBQ Chicken Pizza – Little Sunny Kitchen
3. BBQ Brisket Mac and Cheese – Tao of Spice
5. Barbecue Pulled Chicken Sandwiches – Stephie Cooks
6. Baked Honey BBQ Chicken Meatballs – My Sequined Life
7. Cheddar Stuffed Sweet and Tangy Barbecue Meatloaf – Out Grilling
8. BBQ Chicken Toastadas – Haute and Healthy Living
10. Pull Apart BBQ Chicken Sliders – Sandra's Easy Cooking
11. Southern Pulled Pork BBQ – Quiche My Grits
12. Crispy Sheet Pan BBQ Drumsticks – Sip Bite Go
14. BBQ Braised Cabbage with Bacon – Tao of Spice
15. Ribs With Peach BBQ Sauce – Two Kooks in the Kitchen
17. BBQ Beef and Quinoa Baby Meatloaf Muffins – Haute and Healthy Living
18. Easy Grilled Salmon with BBQ Sauce – My Kitchen Serenity
20. BBQ Chicken Wraps – Everyday Delicious
21. Fall Off The Bone BBQ Ribs – Quiche My Grits
22. BBQ Jackfruit Sandwich with Vegan Coleslaw – Zardy Plants
24. Bourbon Spiked Barbecue Sauce Burgers – Call Me PMC
25. THE BEST BBQ Spaghetti – Montana Happy
27. Grilled Tri Tip with Whiskey Chipotle BBQ Sauce – In Mama Maggie's Kitchen
28. BBQ Chickpea Meatballs – My Pure Plants
29. BBQ Chicken Dip – The Forked Spoon
30. BBQ Pineapple Meatballs – Salt and Baker
31. BBQ Chicken Meatloaf – The Clean Eating Couple
33. Texas Twinkies – Urban Cow Girl Life
34. Barbecued Green Beans with Ham – One Hot Oven
35. Easy Crock Pot BBQ Beef Sandwiches – Julia's Simply Southern
37. Pulled Pork with Pineapple Barbecue Sauce – The View from Great Island
38. BBQ Chicken Pita Pizza – That Spicy Chick
39. Classic Smoky BBQ Mountain Chicken – An Affair from the Heart
40. Baked BBQ Chicken Drumsticks – Little Sunny Kitchen
41. Crunchy BBQ Ranch Chicken Salad – A Grande Life
43. Mango Barbecue Baby Back Ribs – Culinary Ginger
44. BBQ Beer Can Chicken – Food Meanderings
46. Air Fryer BBQ Tofu – The Mama Maven
47. BBQ Grilled Chicken Thighs – Sip Bite Go
48. Easy Air Fryer BBQ Drumsticks – Brooklyn Active Mama
49. Saucy Korean BBQ Beef Skewers – Killing Thyme
50. Spicy BBQ Chicken Pasta – That Spicy Chick
51. Plum Glazed Barbecue Drumettes – The View from Great Island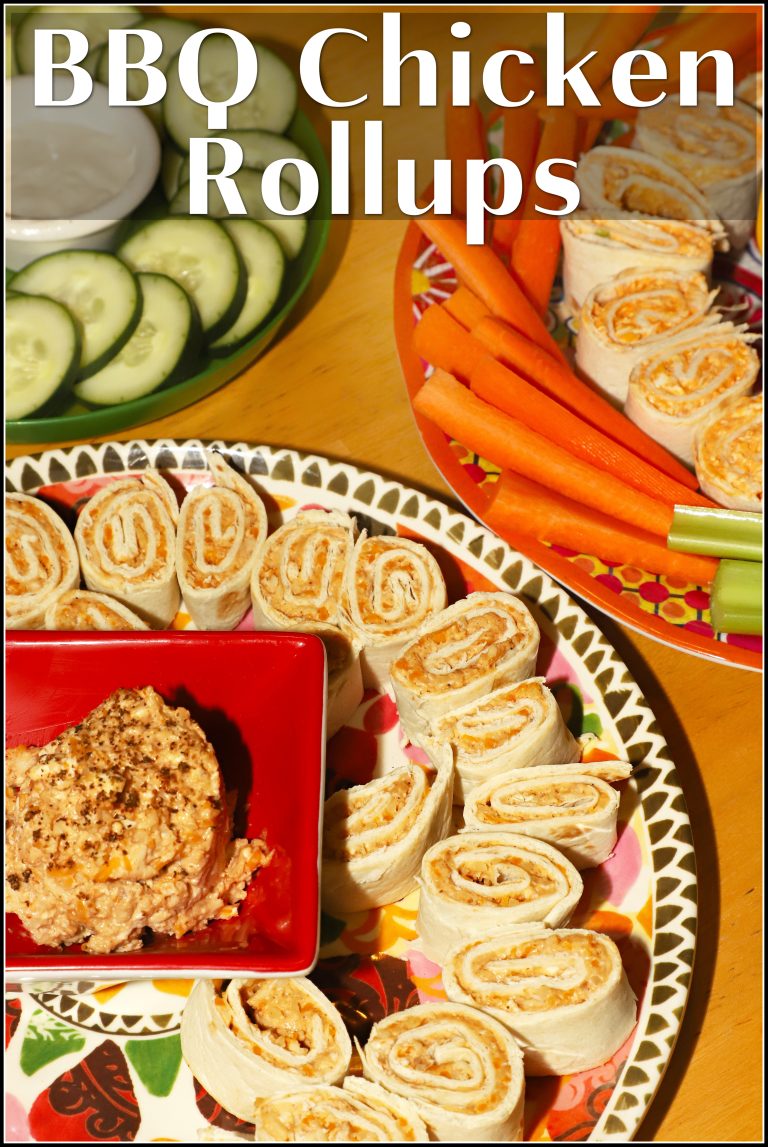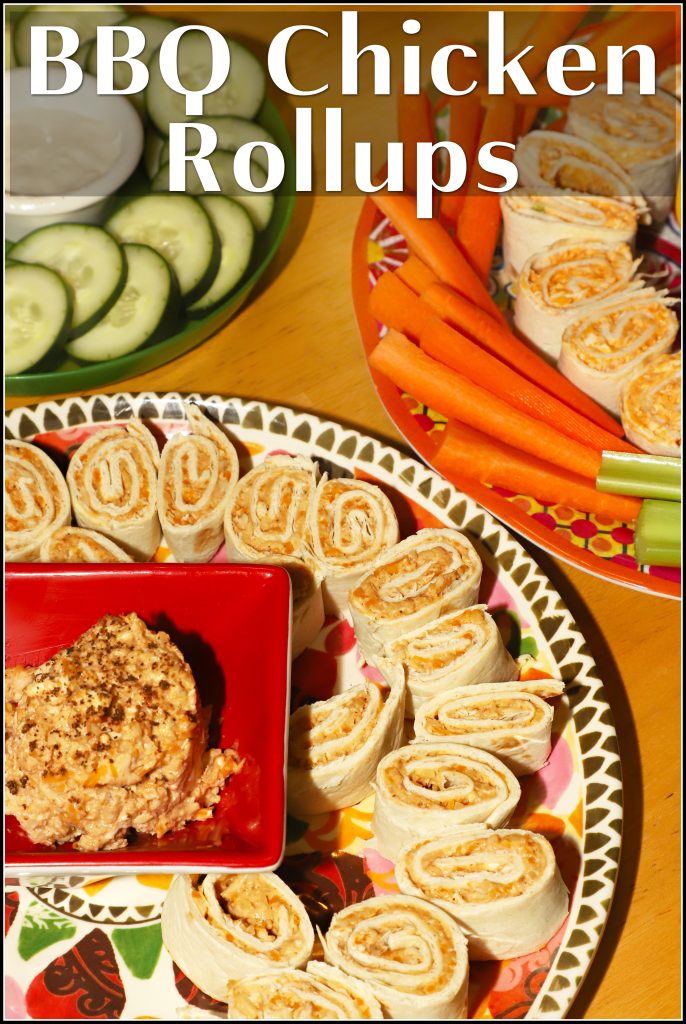 53. Instant Pot Barbecue Chicken – Tasty Oven
54. Simple Maple Chipotle Barbecue Chicken – Healthy Seasonal Recipes
55. BBQ Baked Pork Chops – A Cedar Spoon
56. Smoked Turkey Wings with A Killer BBQ Dry Rub – Foodie and Wine
57. Barbecue Chicken Pizza Pinwheels – A Grande Life
58. Easy Honey BBQ Tuna Pita Bowls – A Helicopter Mom
59. BBQ Chicken Salad – A Family Feast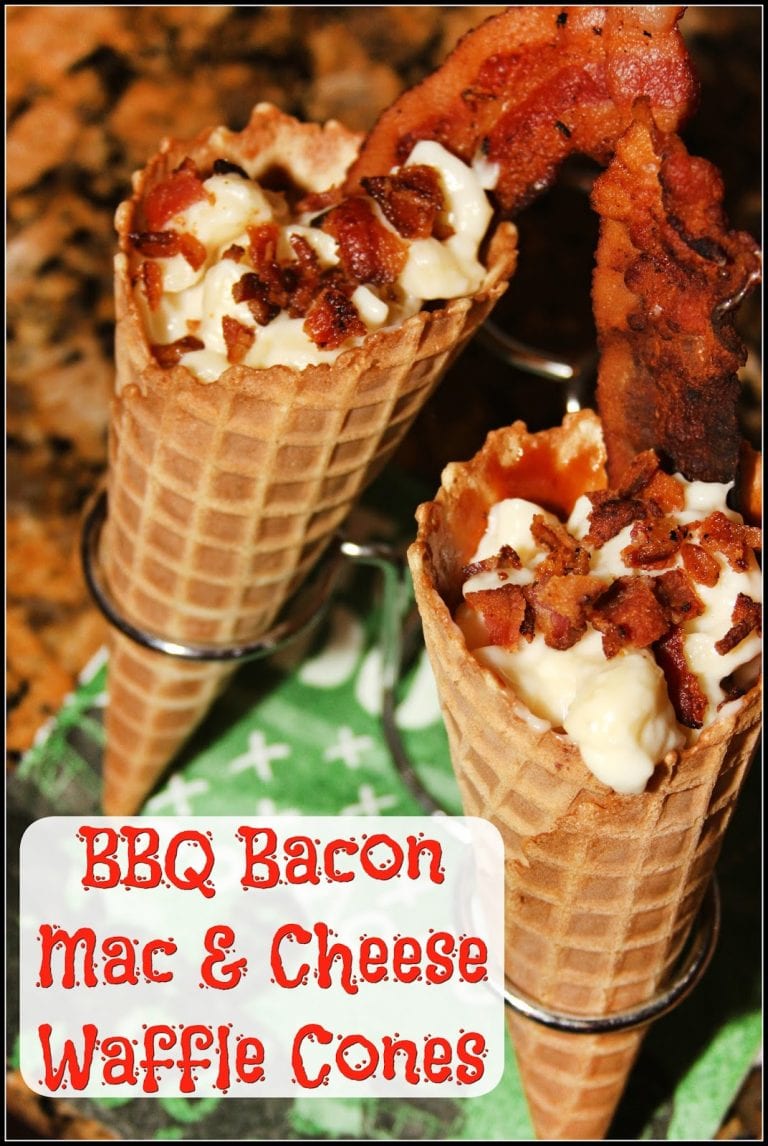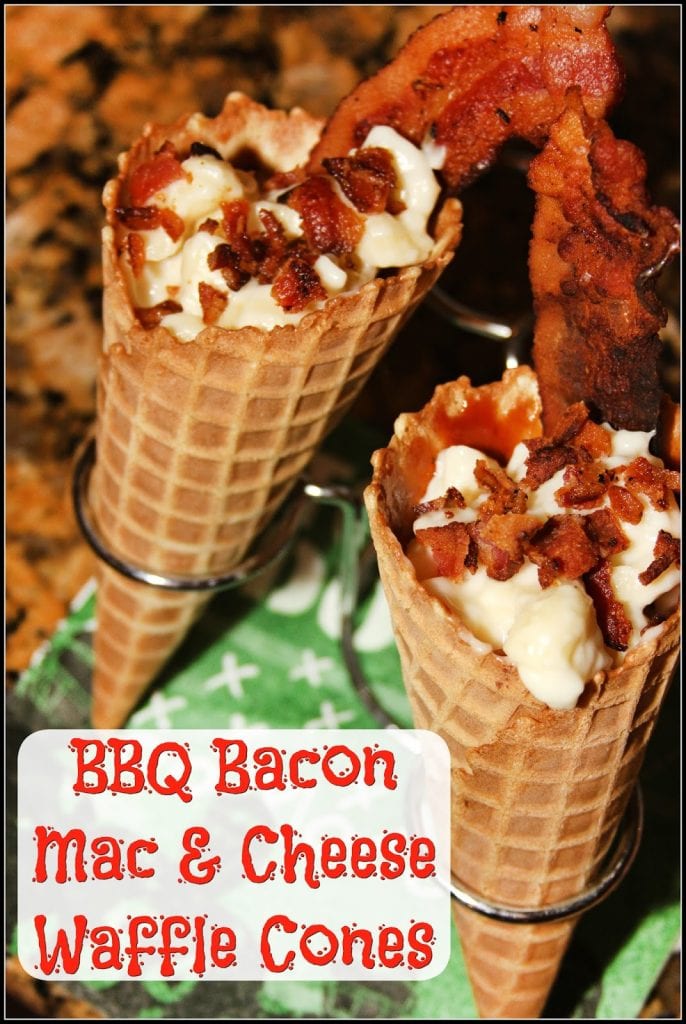 61. BBQ Chicken Skewers – Tastes of Lizzy T
62. Sheet Pan BBQ Chicken Quesadillas – Sprinkles and Sea Salt
63. Barbecued Peanuts – Love Bakes Good Cakes
64. Sheet Pan BBQ Salmon Dinner – Kara Lydon
65. BBQ Havarti Burgers – How Sweet Eats