Today is my husband's birthday and I thought what better drink to make him than a Dark and Stormy, which is a combo of two of his favorites: Ginger Beer and Rum. But to mix it up a bit I decided to make a Louisiana Cajun version, in honor of the state we live in. I substituted Cajun Spiced Rum and instead of the traditional lime garnish I used a spicy pickled okra. Oh, and if that wasn't enough Cajun for ya, I rimmed the cup in Tony Chachere's Creole Seasoning.
As Ashton said, "This drink is intense!" but it was a hit with the birthday boy and I hope you'll give it a try too!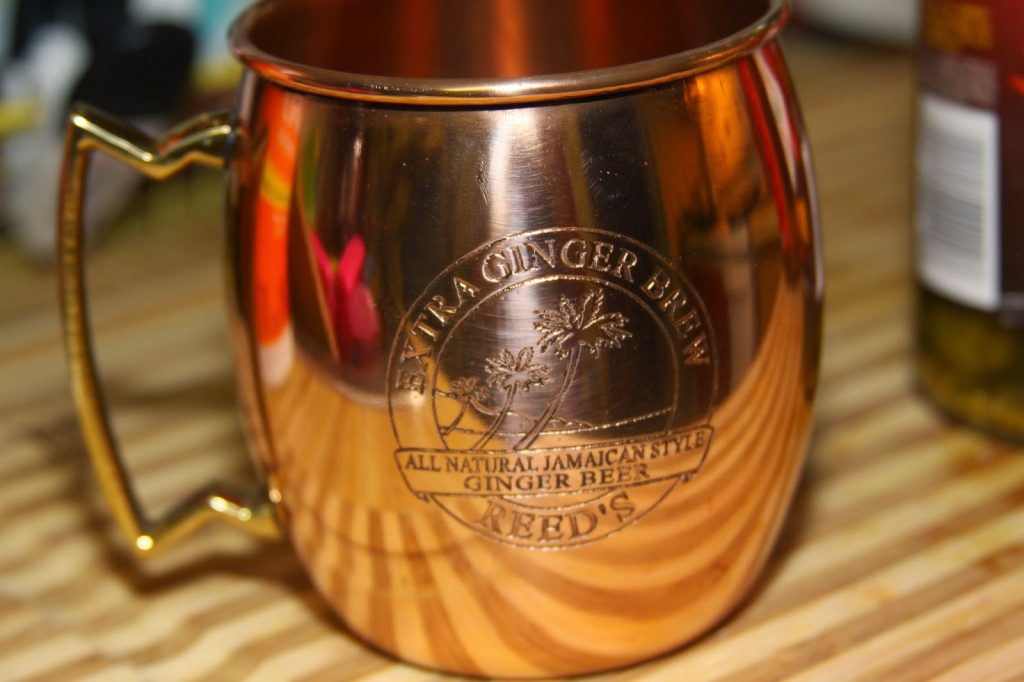 How cool is this copper mug from
Reed's
?
I gave this to Ashton as a Valentine's Day present and it's now one of his signature drink cups!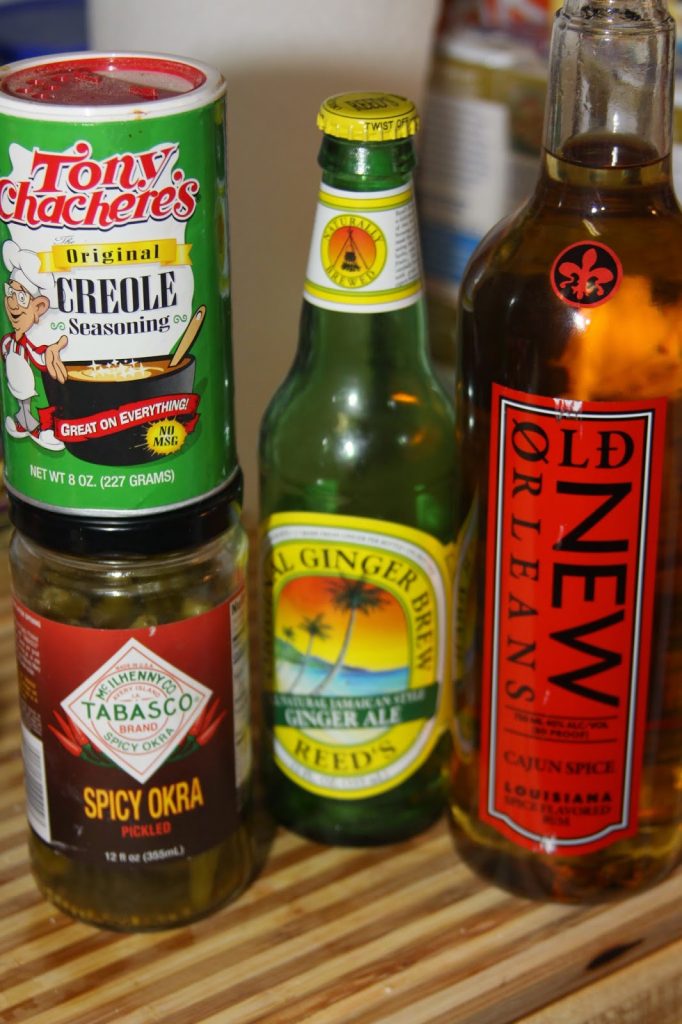 Only a few ingredients make up this Cajun inspired drink- including
Reed's Ginger Brew
, Cajun Rum, and a spicy rim and garnish.


Ingredients:
Makes two drinks
12 oz bottle Reed's Ginger Beer
4 oz Cajun Spiced Rum
ice
2 spicy pickled okra, as garnish
Tony Chachere's Creole seasoning, for rimming glass
Directions:
Dab water or juice from the pickled okra garnish around rim of 2 glasses.
Pour Creole seasoning onto a plate and dip the cups rim in the seasoning to rim both glasses.
Fill cups with ice.
Pour in rum then add ginger beer to the top.
My husband likes to stir with the pickled okra then make a cut in the side and put it on the side of the glass as a spicy garnish.
Drink up (or sip!) and enjoy! Be careful- it's intense!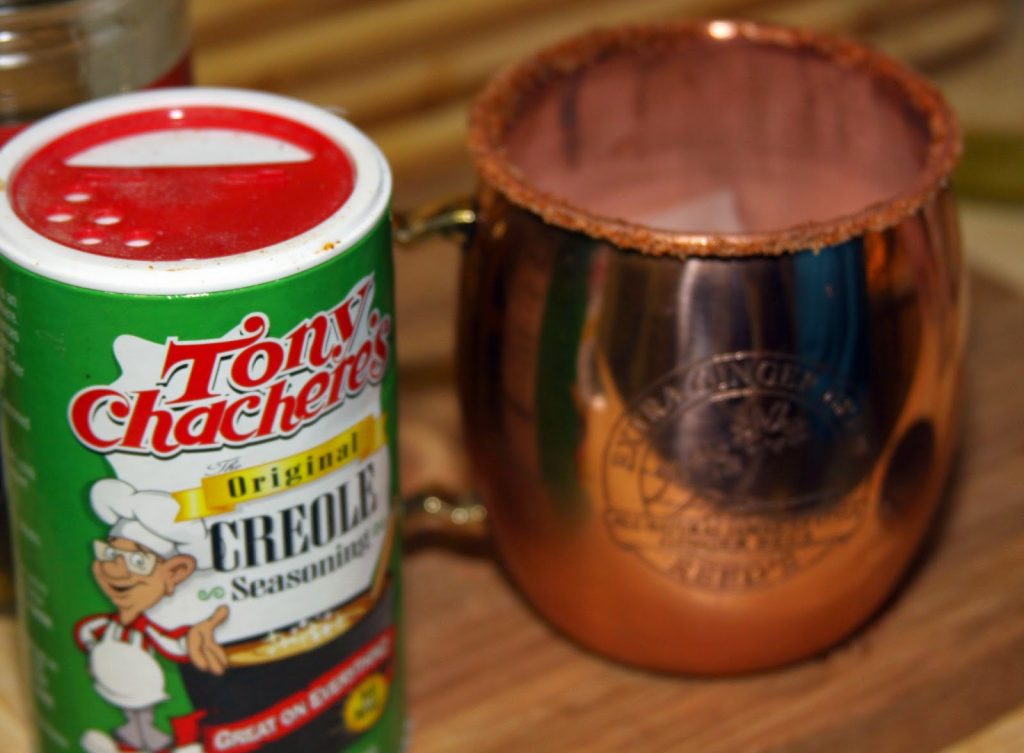 Start by wetting the rim of the glasses and dipping them in Creole seasoning.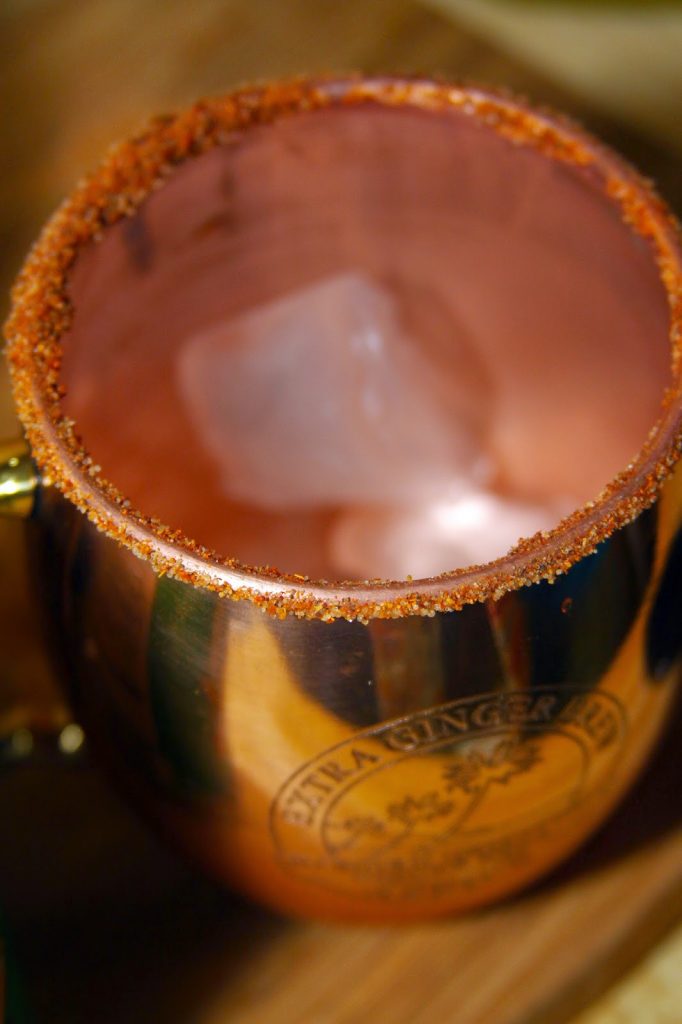 Now fill with ice cubes.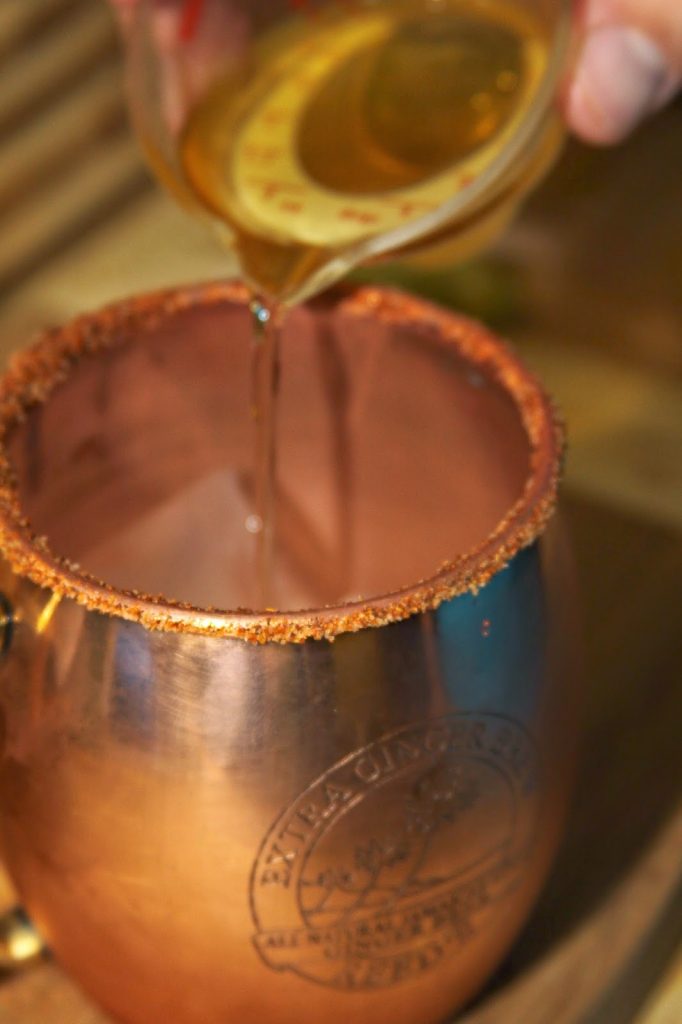 Pour in 2 ounces of rum.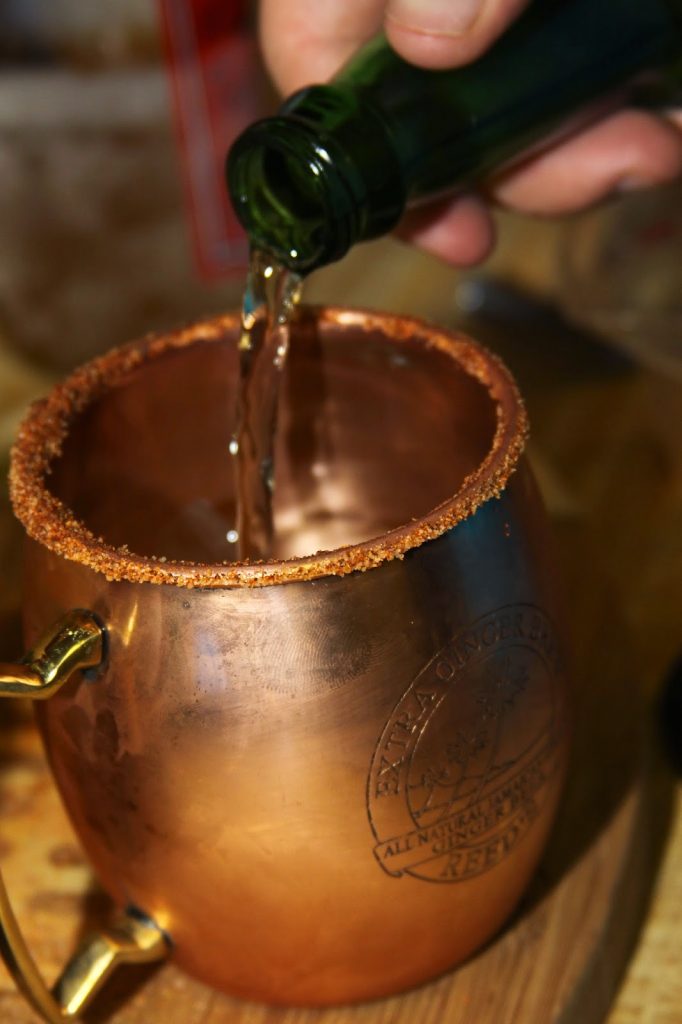 And top with 1/2 a bottle of ginger beer.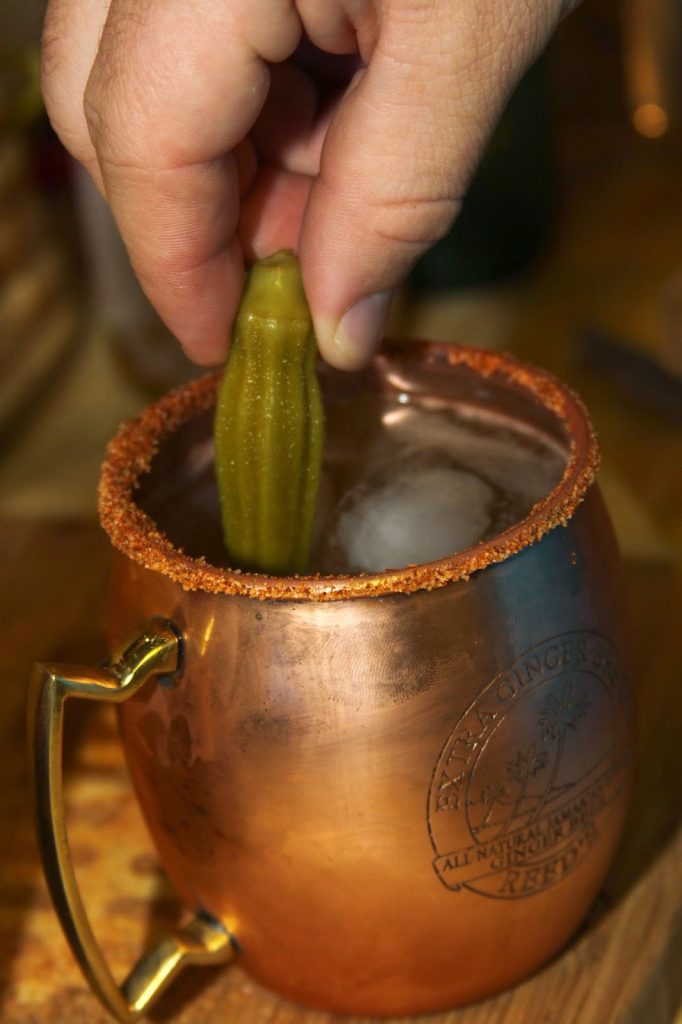 Stir and garnish with a pickled okra.
Ashton taking his first sip….it's definitely not for the faint-hearted!
This drink has a Cajun kick!
The Cajun Storm would make a fun party drink- but be warned it's not for sissies!