Here's a fun recipe we make for lunch and after noon snacks often in my house (for kids and adults!): Tortilla Roll-Ups! You can create your own filling with whatever you have on hand but I always use flavored cream cheese as the base on a flour tortilla then add a meat, sliced cheese, and olives, green onions, or pickles. These take minutes to make, then just roll them up in plastic wrap and place in the fridge. when ready to serve, slice them up into bite size roll-ups and serve. These are great as a party appetizer too!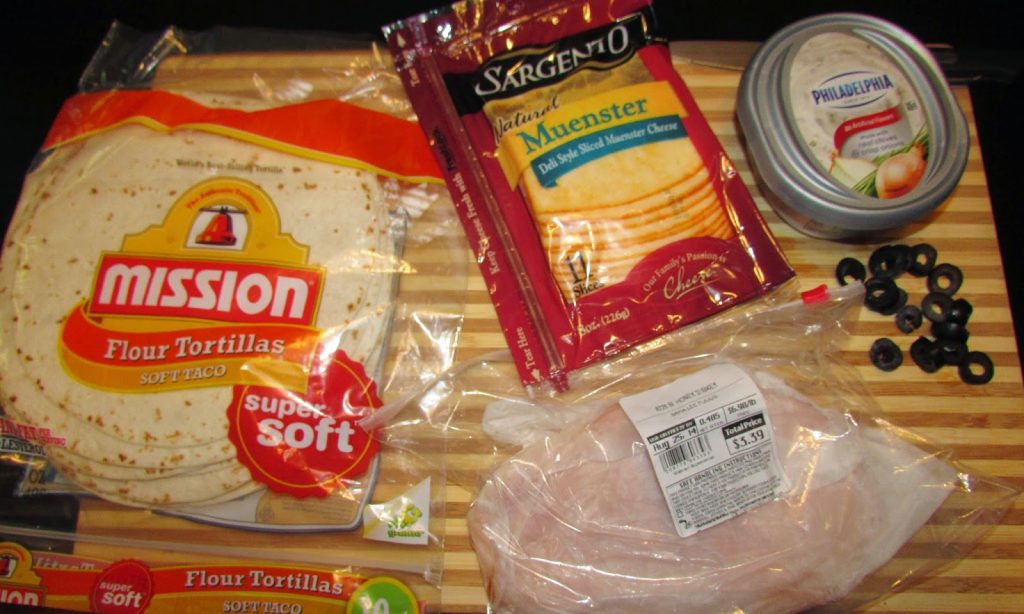 Ingredients:
Flour Tortillas (soft taco size)
Sliced deli turkey
Sliced cheese (I use Muenster or mild Cheddar)
Cream cheese spread (I love Philadelphia Chive and Onion Cream Cheese)
Sliced black olives, optional
Sliced dill pickles, optional
Directions:
Spread cream cheese on one side of a tortilla.
Lay a slice of turkey in the center, top with a slice of cheese, then sprinkle any optional toppings on top of cheese.
Start from the end, roll up tortilla tight, with the edge underneath holding it together.
Wrap tightly in plastic wrap and refrigerate for 30 minutes.
When ready to serve, remove from fridge, unwrap, and slice into bite size roll ups.
I serve to my daughter with a side of honey mustard for dipping.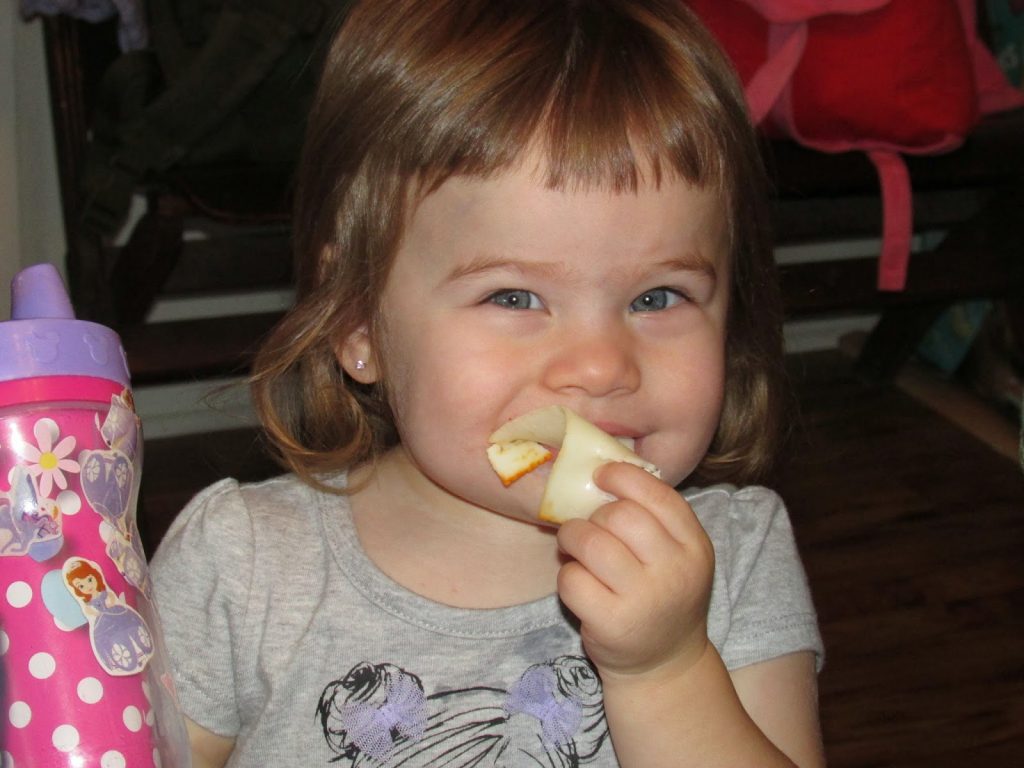 My little cheese lover!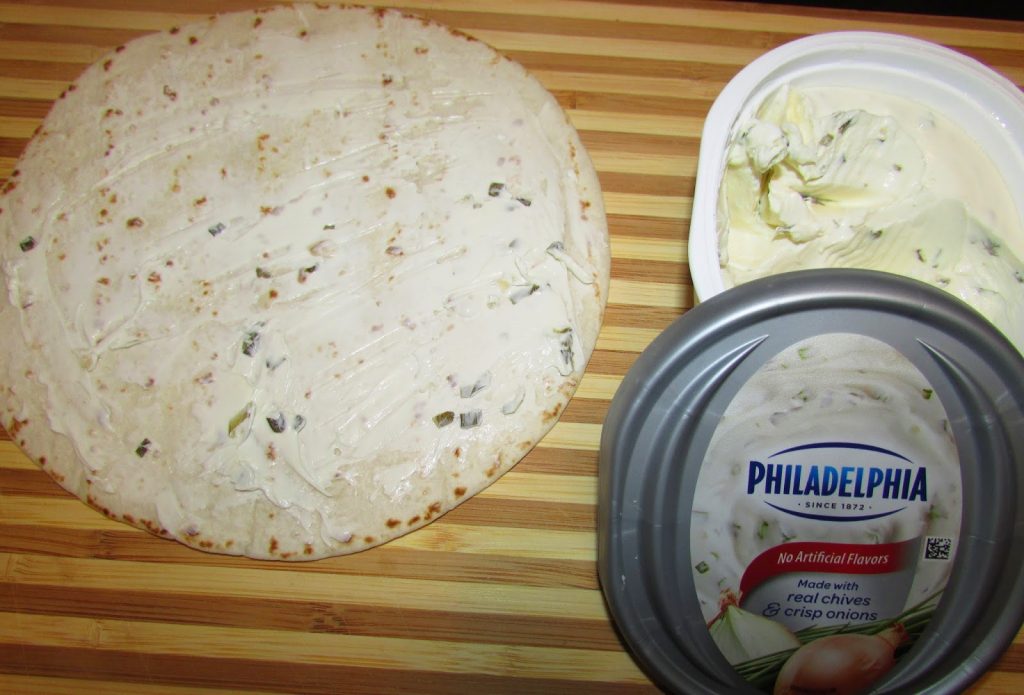 Start with a cream cheese spread. I like this chive and onion flavor.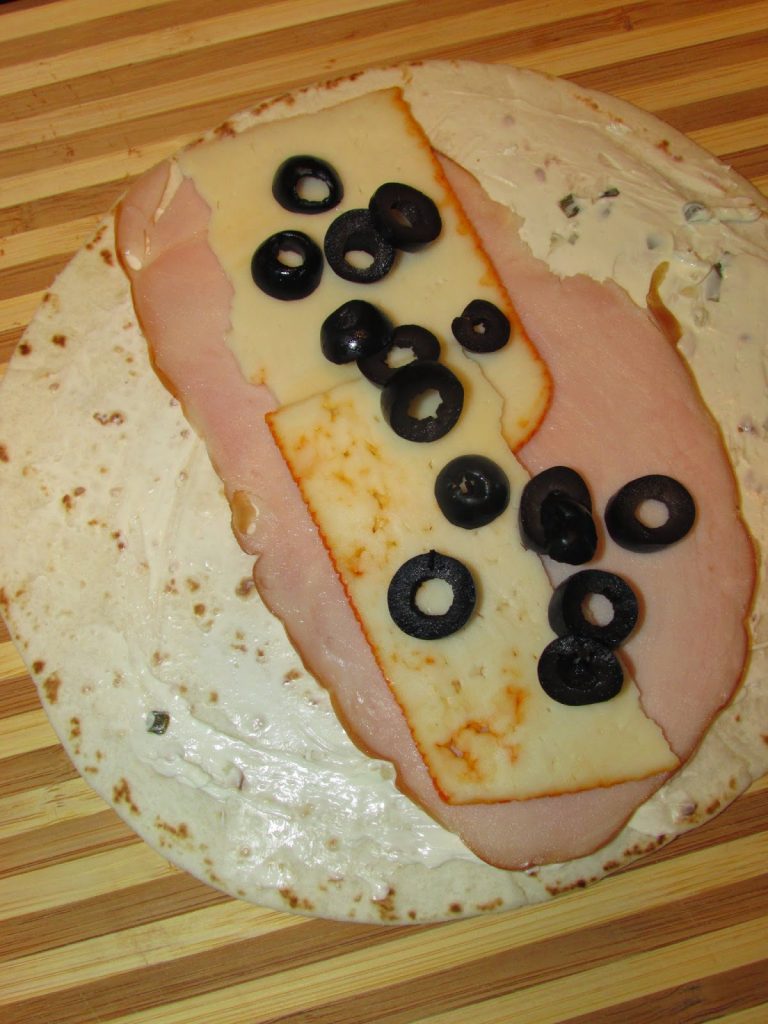 Top tortilla with your fillings in the middle. I use sliced deli turkey, cheese, and olives.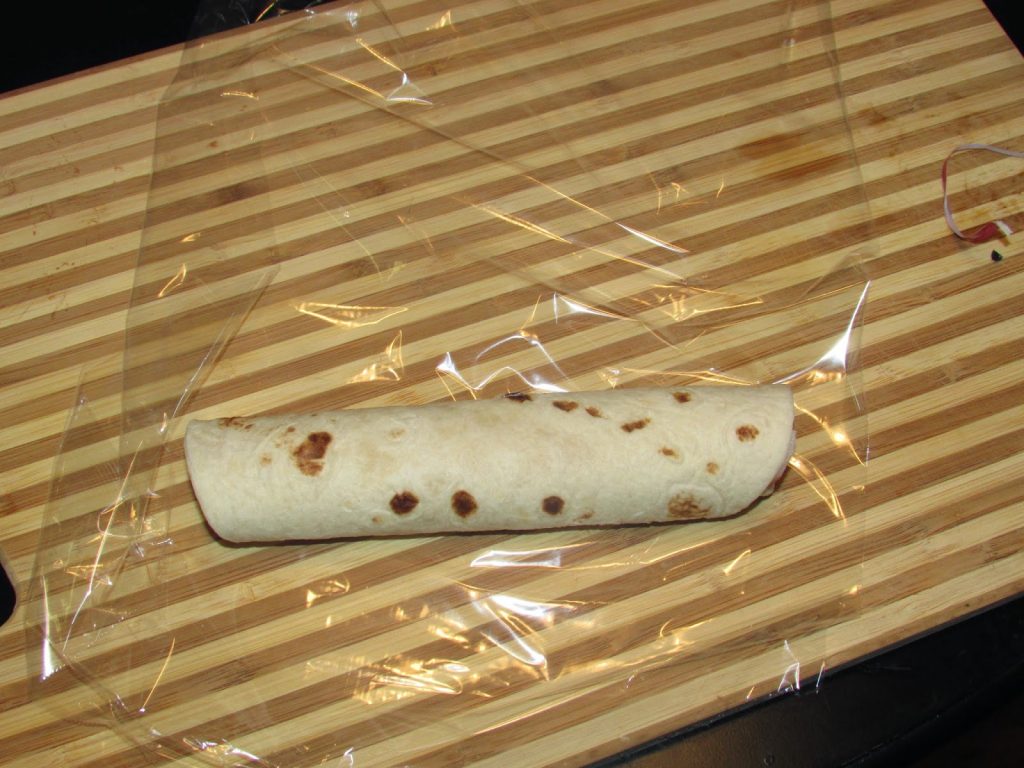 Roll up the tortilla tightly.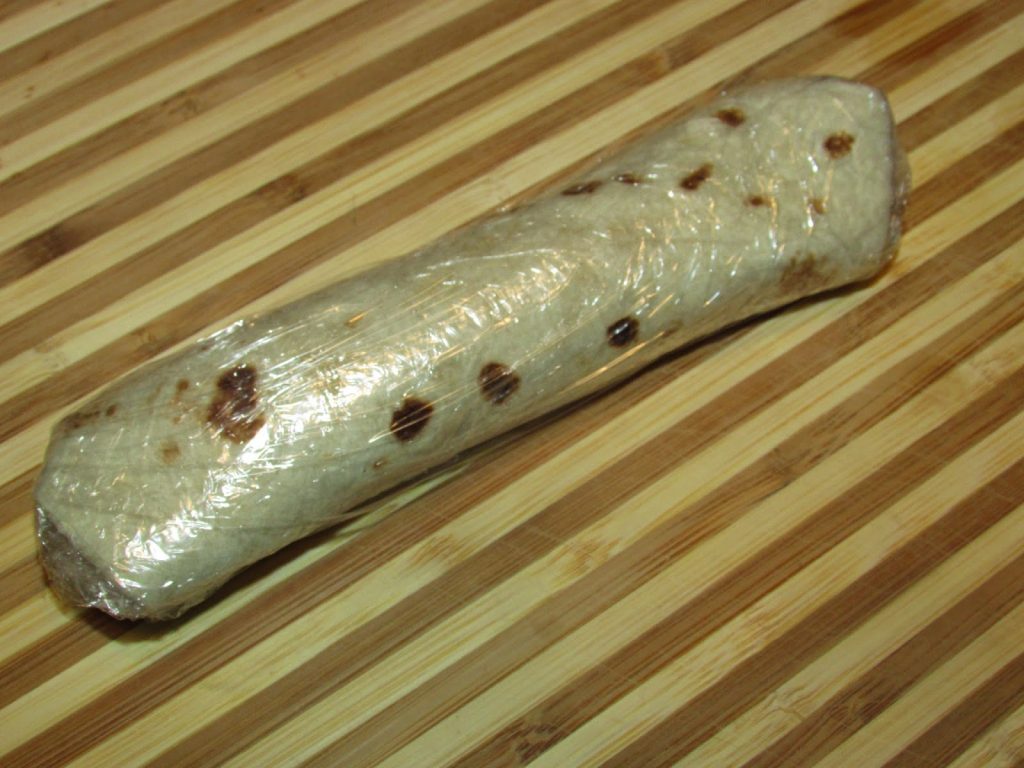 Wrap in plastic wrap and refrigerate for 30 minutes.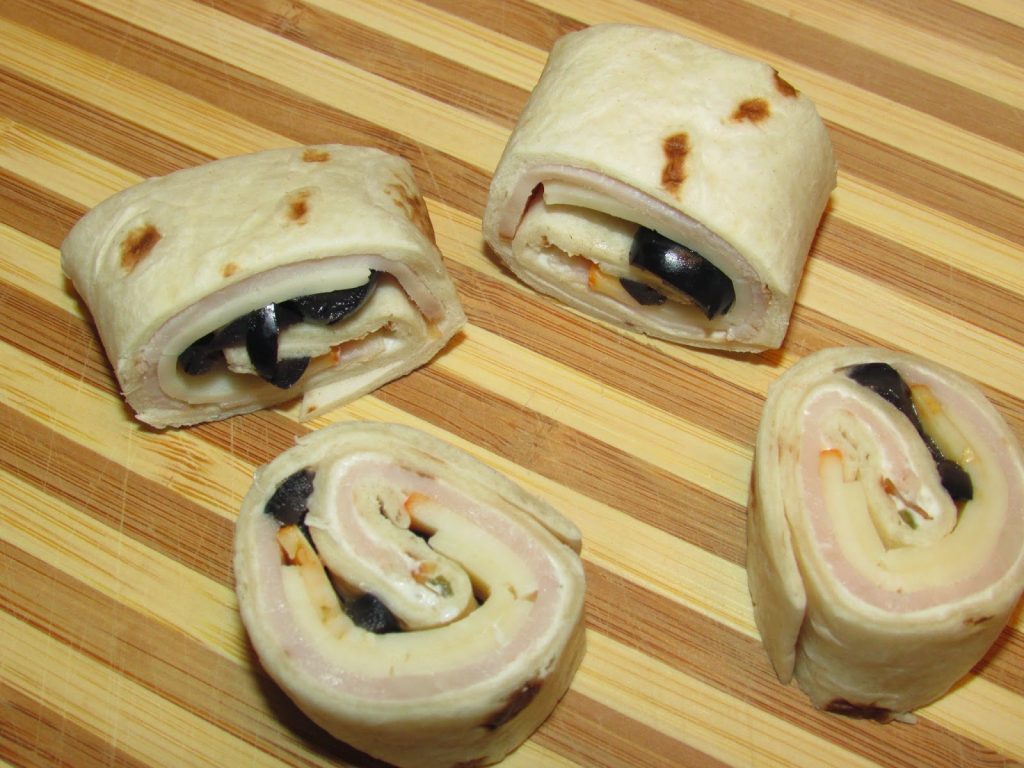 Unwrap, slice, and serve. How easy was that?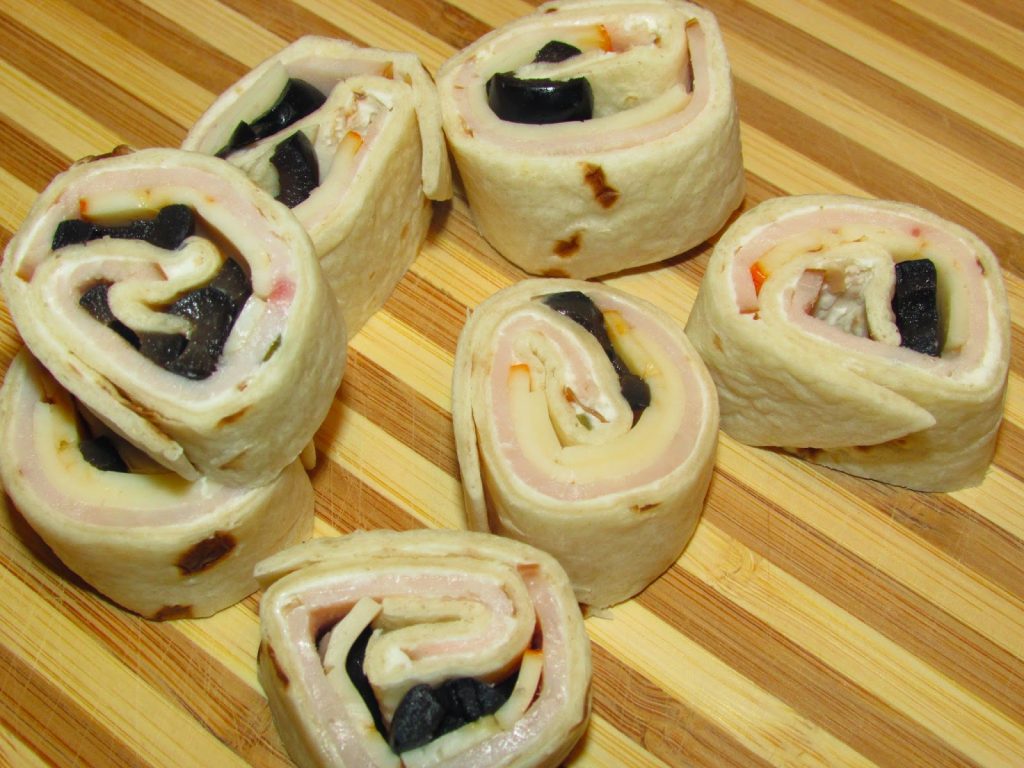 The perfect bite size snack for your little ones and also a delicious (and addictive) party appetizer!
My Ava loves Easy Cheesy Tortilla Roll-Ups for lunch (especially with a side of honey mustard)!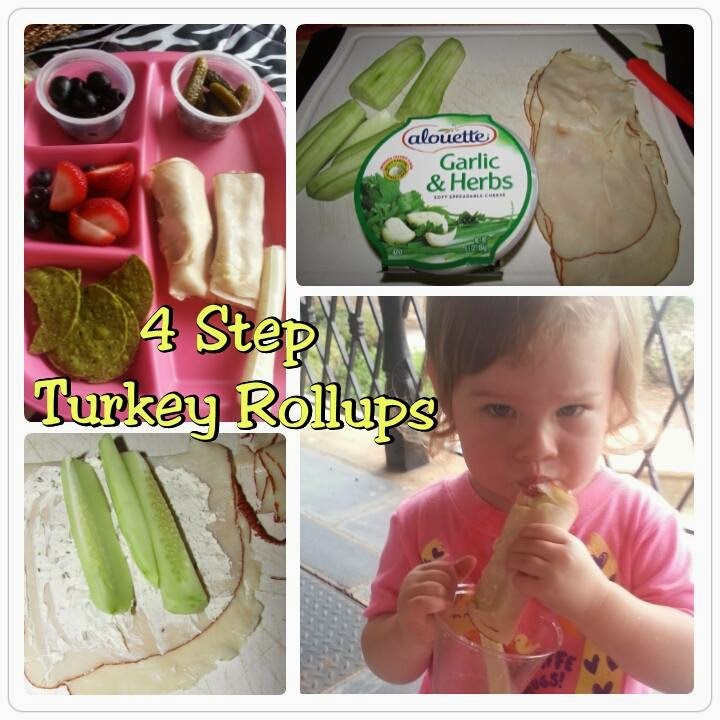 Also try making my Turkey Roll -Ups with garlic spread and sliced cucumbers rolled up in turkey slices!