Charlie is my loud, loving, full of energy beagle dog. He rocks at the obstacle course and my water boy could swim all day. He loves lobster and belly rubs.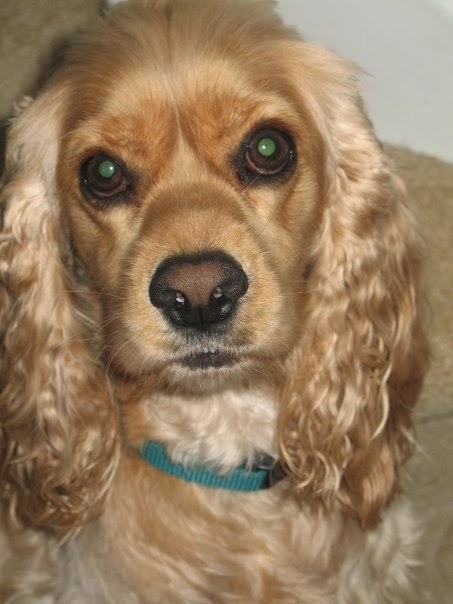 Dylan is my sweet cocker spaniel who still acts like a puppy at 7 and gets along with everyone (people and dogs)! He love vegetables and fruit and tennis balls. Scratch his ears and he'll be your best friend forever.

To me the unconditional love you have for your pets means you treat them as your family. You make sure they are happy and healthy. You give them love and attention. You spoil them. You make sure they are fed, washed, exercised, and that they get their vitamins and medicines. As a responsible pet parent this also means you need to keep them safe by providing proper parasite protection. Fleas, ticks, and mosquitoes are not only a nuisance for our dogs but also can cause discomfort and illness.
Living in the South my whole life, I have had to deal with fleas, ticks and especially mosquitoes (Florida's non official "bird"). My dogs like to be outside with me so I have enjoy taking them on road trips, hikes, to the beach, the dog park, and swimming. But I always make sure they have the proper parasite protection (just a simple application once a month!). This keeps my dogs happy, which makes me happy!
Check out this video from Bayer and K9 Advantix® II on their website to learn about the importance of tick repellency.
Ingredients:
1 cup plain Greek yogurt (I used a heaping cup)
1 tbsp honey
1 tbsp peanut butter (creamy works best)
1/2 a banana
medium size bone shaped dog treats
2-3oz Dixie cups
Directions:
Blend together yogurt, honey, peanut butter, and banana in a blender or food processor until smooth.
Spoon into small paper dixie cups, filling half way full.
Insert a dog treat into the center of each cup, with the bone sticking out of the top as a handle.
Place yogurt filled cups on a small baking sheet and place in the freezer until frozen, at least a few hours but preferably overnight.
To serve to your pups, place the cup under warm running water for a few seconds and the treat should pop right out!
Let the treats thaw slightly before letting your pups lick and nibble them. As you can see Dylan loved his special treat and gave me lots of kisses he gobbled it up.
Dylan and Charlie are my babies so of course they have been given many healthy foodie treats throughout the years. But these Frozen Pops were a hit, especially after playing in the summer heat!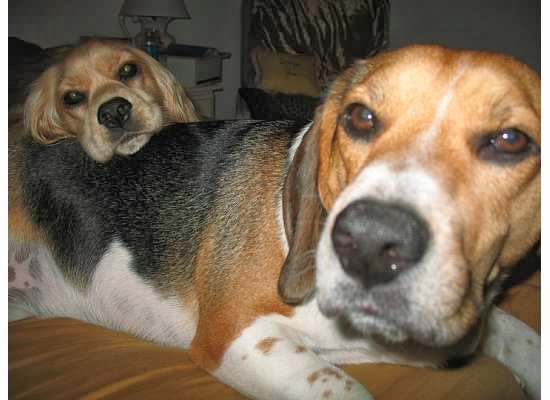 My boys have been best friends since they met!
Ava loves her "puppies" and they are usually the first thing she asks for in the morning!
Dylan and Ava are football fans like their Daddy!
Birthdays are a big deal in our house!
The dogs get parties, presents, and a special meal too!
I am not the only one who thinks of our dogs as family!
Ashton is a great Dog Dad and they sure do love him!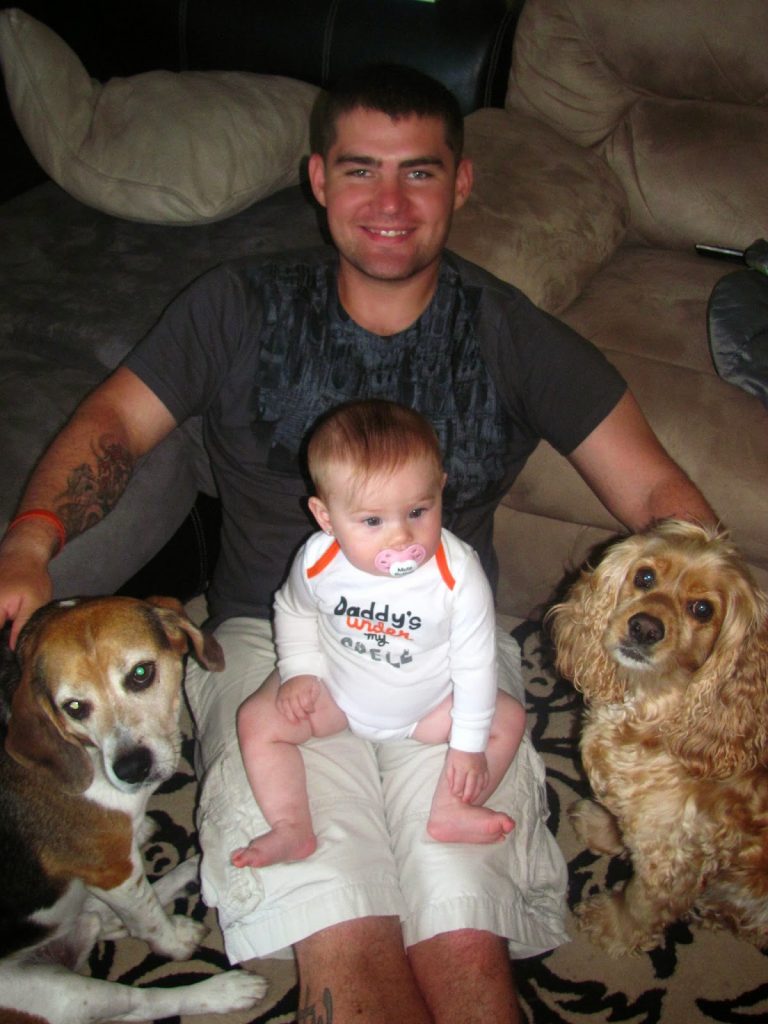 My perfect family
K9 Advantix® II is for use on dogs only. Follow directions for proper use.
Comments submitted may be displayed on other websites owned by the sponsoring brand.