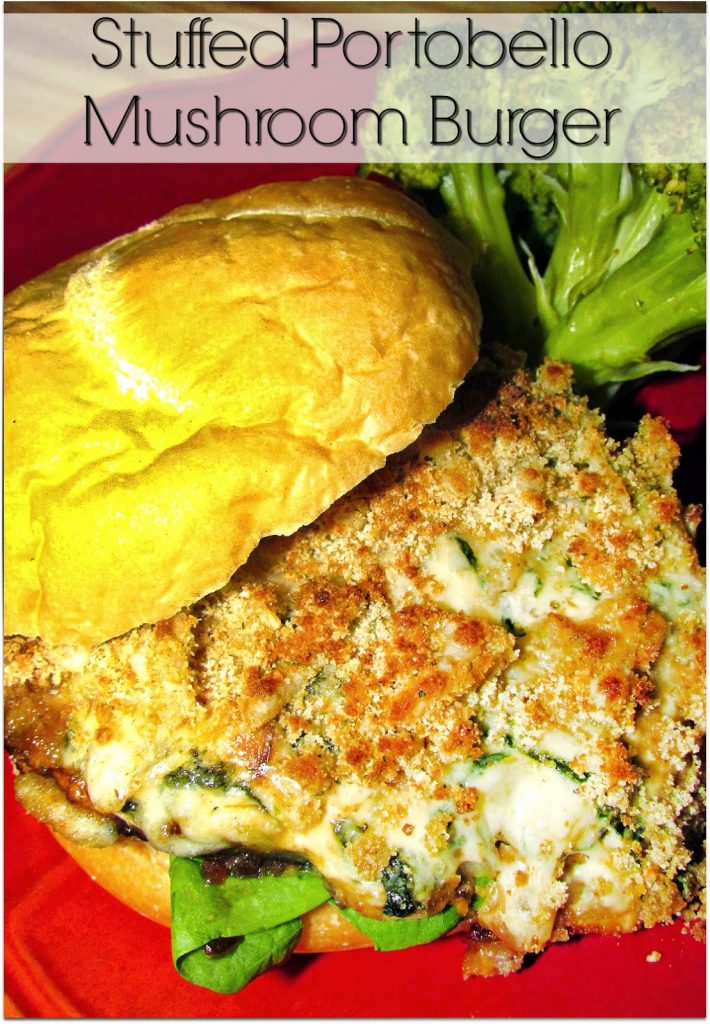 This recipe would be a great Meatless Monday dish but I couldn't wait until then to share it! This
Stuffed Portobello Burger
is a combination of two of my favorite things: stuffed mushrooms and juicy burgers. It takes 30 minutes or less to make and is one messy but good dish that will have you full but wanting more!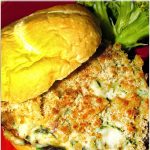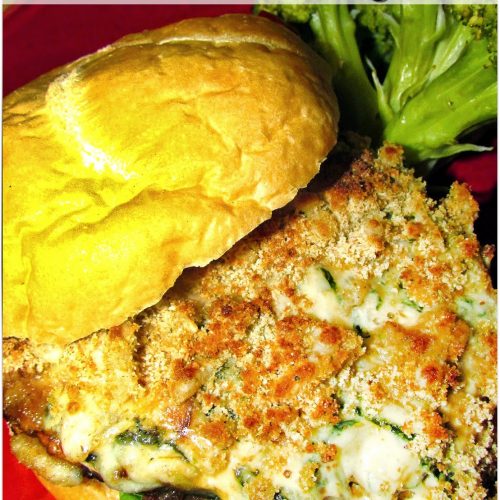 Print Recipe
Stuffed Portobello Mushroom Burger
Ingredients
2

portobello mushrooms

stems and gills removed

· ½ cup teriyaki sauce

· 1 tbsp plus 1 tsp olive oil

· ½ yellow onion

diced

· 2 cloves garlic

pressed

· 1 ½ cups baby spinach

chopped

· 2 tbsp cream cheese spread

· ½ cup plus 1 tbsp Italian mix cheese

shredded

· ¼ cup panko breadcrumbs

· Salt and cracked black pepper

to taste

· Fresh baked Brioche Buns

lightly toasted

· Spicy sauce

I like Gochujang, Korean sweet and spicy sauce, optional
Instructions
Preheat oven to 350 degrees.

Place portobellos in a baking dish and top with teriyaki sauce, turning to coat.

Let sit and marinade in sauce while you cook the filling.

In a skillet over medium heat, add a swirl of olive oil and add onions and garlic.

Cook stirring until softened then season with salt and pepper.

Add cream cheese and ½ cup of the shredded cheese mix, stir until melted.

Finally add 1 cup chopped spinach and stir until wilted. Remove from heat.

Flip portobellos so they are facing up in the baking dish and scoop filling into the centers, packing it in.

Bake in the center of the oven for 20 minutes or until melted a bubbly.

Right before the mushrooms come out of the oven make the topping: In a small bowl, combine panko breadcrumbs, 1 tbsp shredded cheese, and 1 tsp olive oil. Mix to coat.

Remove mushrooms from oven, turn the oven to broiler.

Sprinkle breadcrumb topping on top of each mushroom then place under the broiler until golden, about 1 minute.

To plate: I like to use more baby spinach (kale is also tasty) on the bottom of my bun then top with a stuffed Portobello (cheese side up).  This helps to keep the bread from getting soggy.

You don't need many condiments since the Portobello and its filling is the star but I had a pop of flavor and spice with a drizzle of Gochujang sauce on the inside top bun. Sriracha mayo would also be delicious.

Top your portobello with the top bun and serve warm with a side of crispy potatoes or fresh steamed broccoli.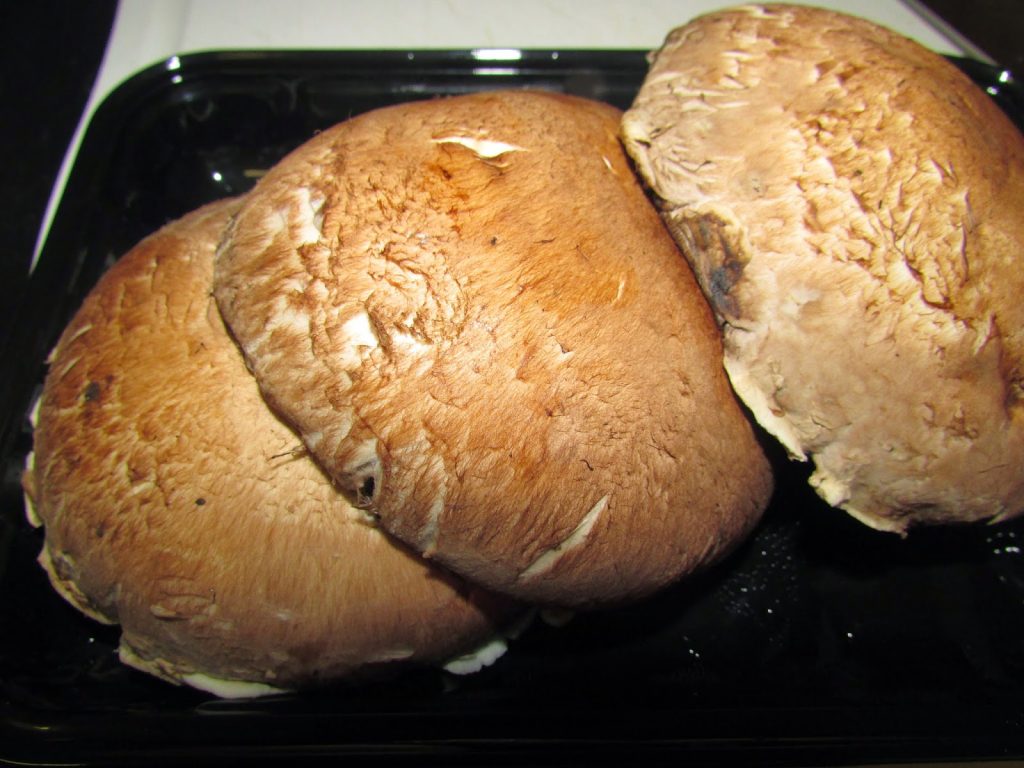 Marinating mushrooms gives them lots of extra flavor.
For this recipe I used teriyaki sauce but salad dressings, olive oil, soy sauce, and even wine work great too!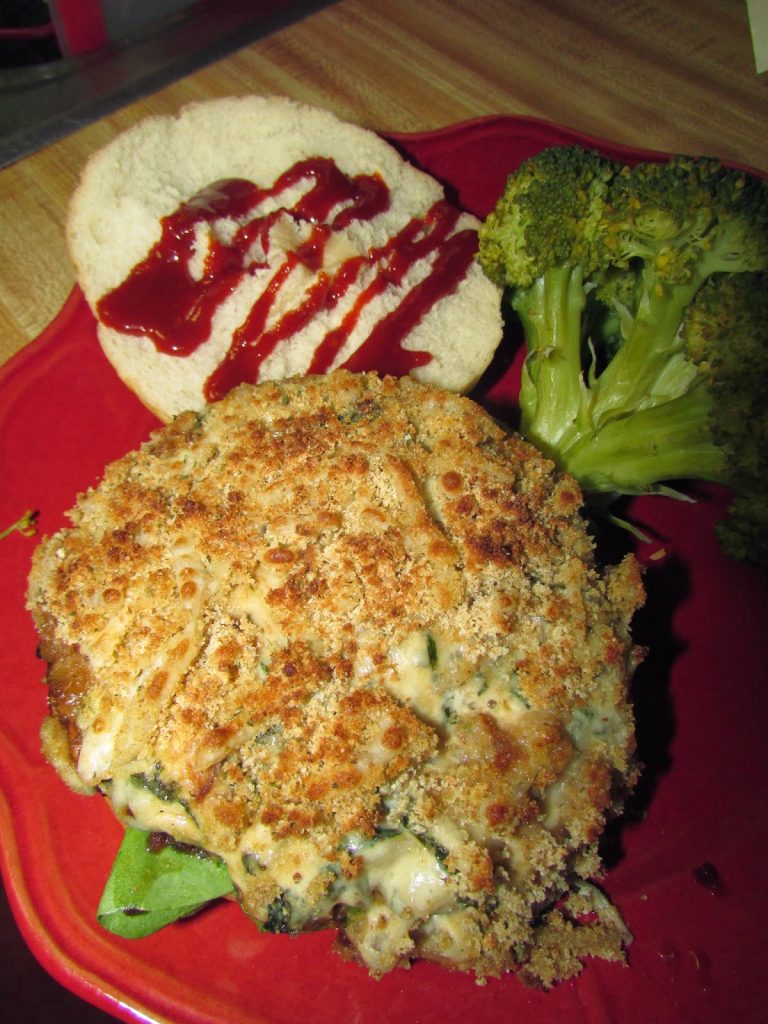 To plate my burger, I kept it simple with baby spinach leaves on the bottom and a drizzle of Gochujang (sweet and spicy Korean sauce) on top of a toasted bun.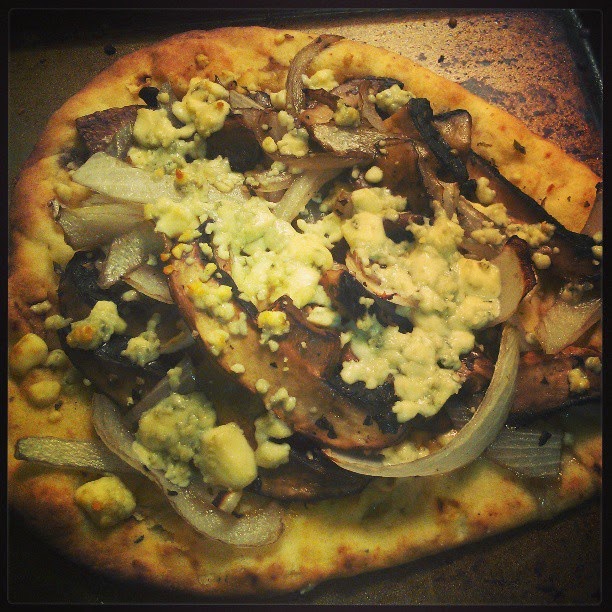 I love using Portobello Mushrooms in my recipes! Check out my