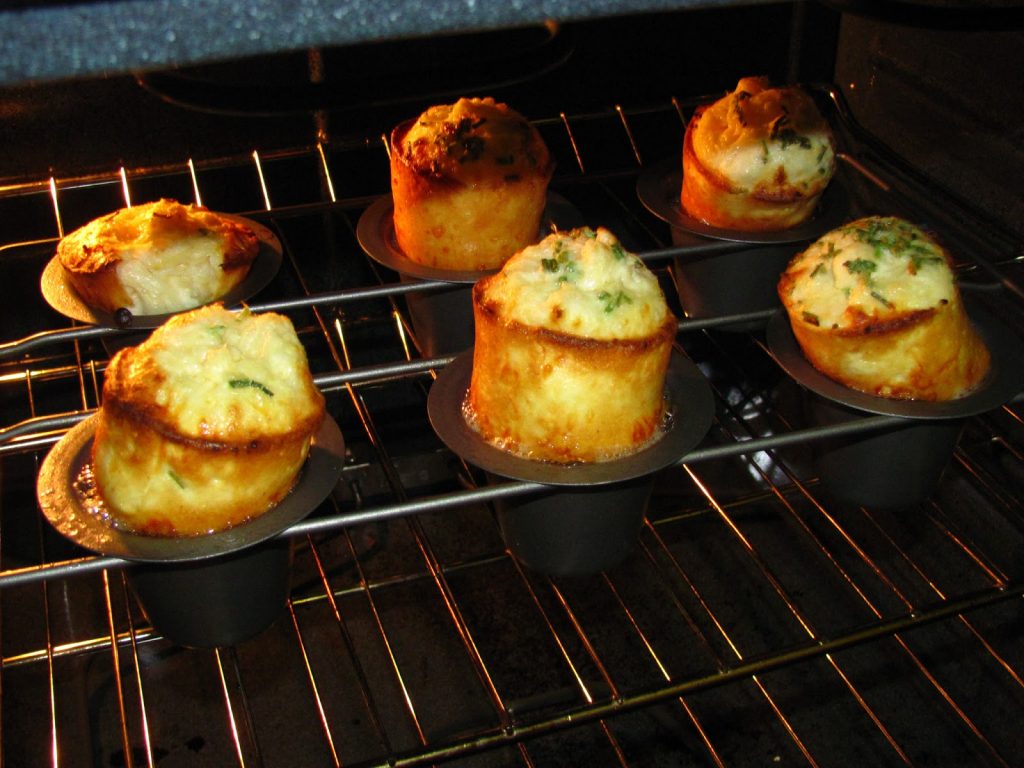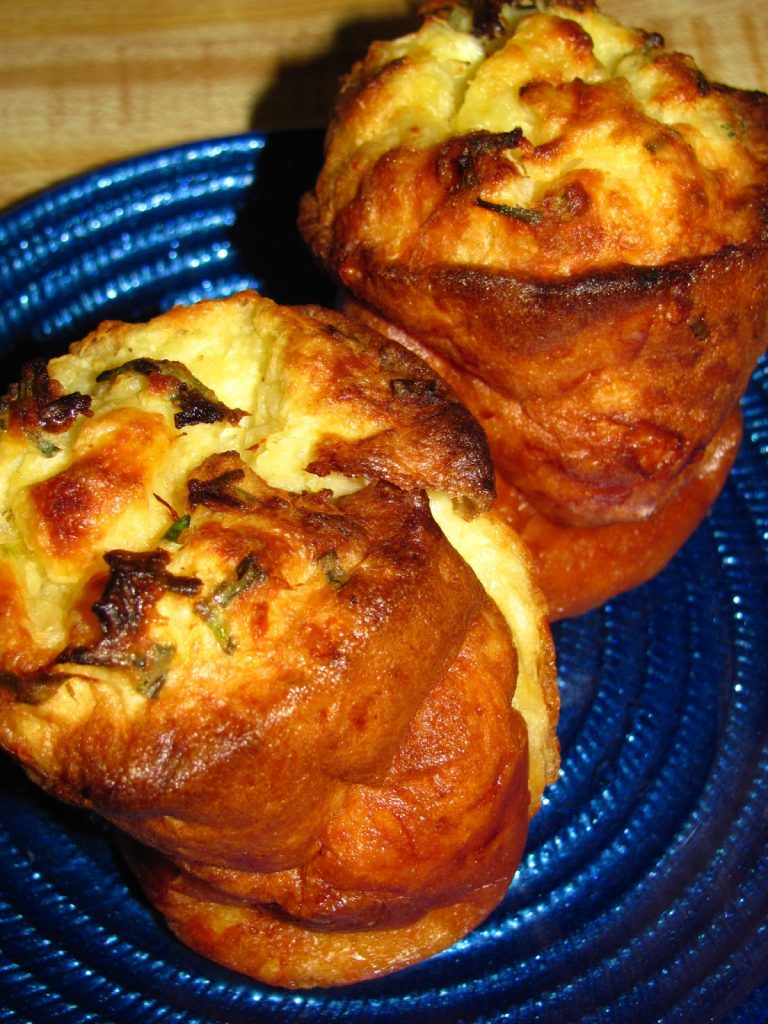 One day while browsing my favorite kitchen store back home I came across a Popover Pan.
I was intrigued, it looked like a deep large muffin tin and I loved me some muffins! So I bought it as a impulse buy and immediately began experimenting at home with Popover recipes. My first was with cream cheese (view the video below) and after tasting those gooey, airy treats I was hooked!
Wikipediea says: A popover is a light, hollow roll made from an egg batter similar to that of Yorkshire puddings, typically baked in muffin tins.



I decided to make these Popovers to go with our salad and soup for dinner the other night. I used the cheese that I had on hand and added chives for a nice oniony sharpness. Use this recipe as a base and experiment with your add ons. No matter what you use (or even plain!) these Popovers are delicious!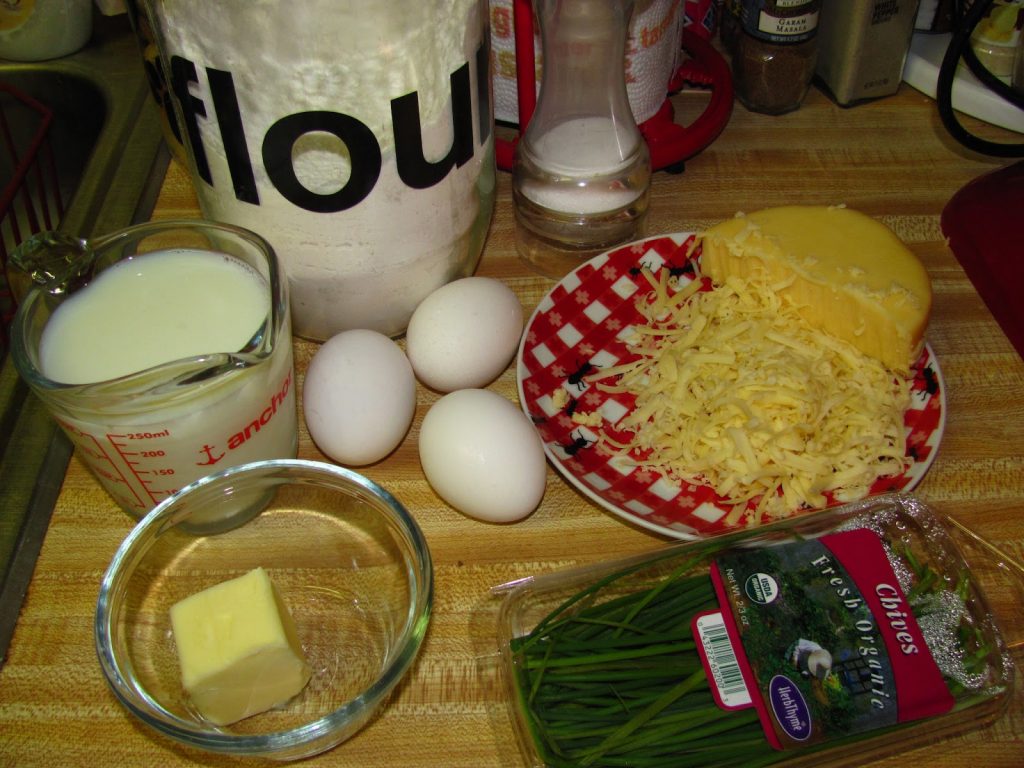 Ingredients:
Makes 6 Popovers
1 cup milk
2 tablespoons unsalted butter, split into 1 tablespoon each and melted
3 eggs, beaten
1 cup flour
1/2 teaspoon salt
1 cup gouda cheese, shredded
2 tablespoon chives, thinly chopped
Directions:
Preheat oven to 450 degrees.
Using a whisk, mix together eggs, milk, and one tablespoon melted butter.
Add flour and salt and whisk until well combined and smooth.
Gently mix in chopped chives and shredded cheese.
Add a drizzle of the remaining tablespoon of melted butter to the bottom of each popover cup.
Spoon batter into each popover cup, filling about 3/4 full.
Bake for 20 minutes, then turn the heat to 325 degrees and bake for another 15 minutes.
Remove from oven and serve warm or at room temp.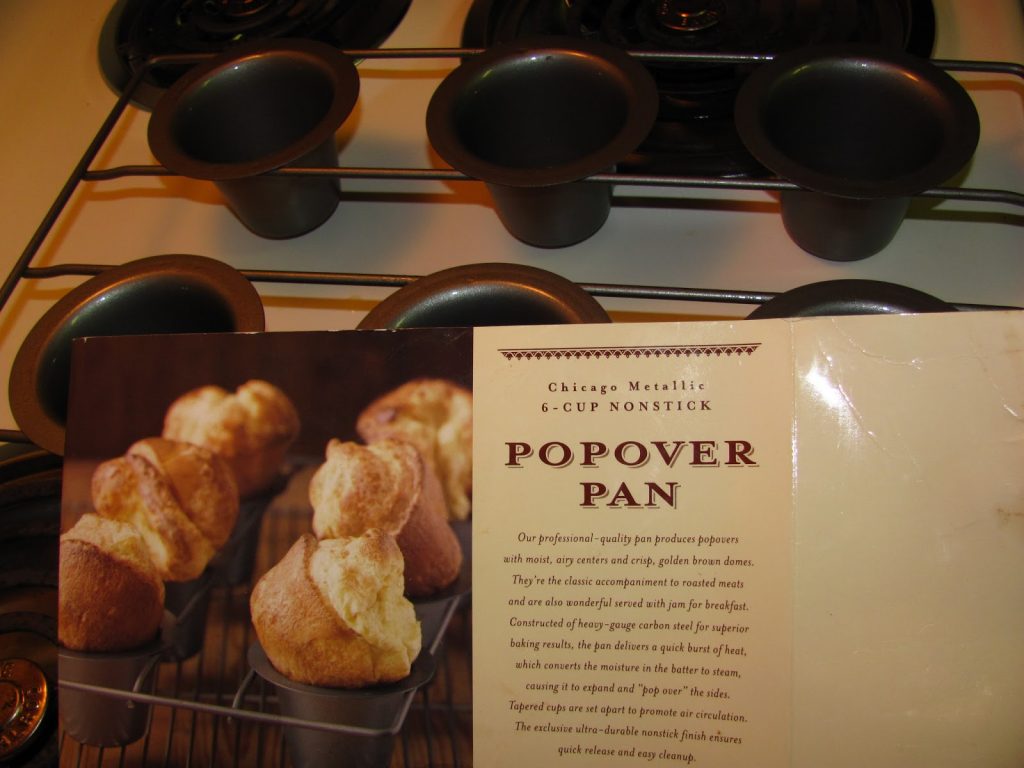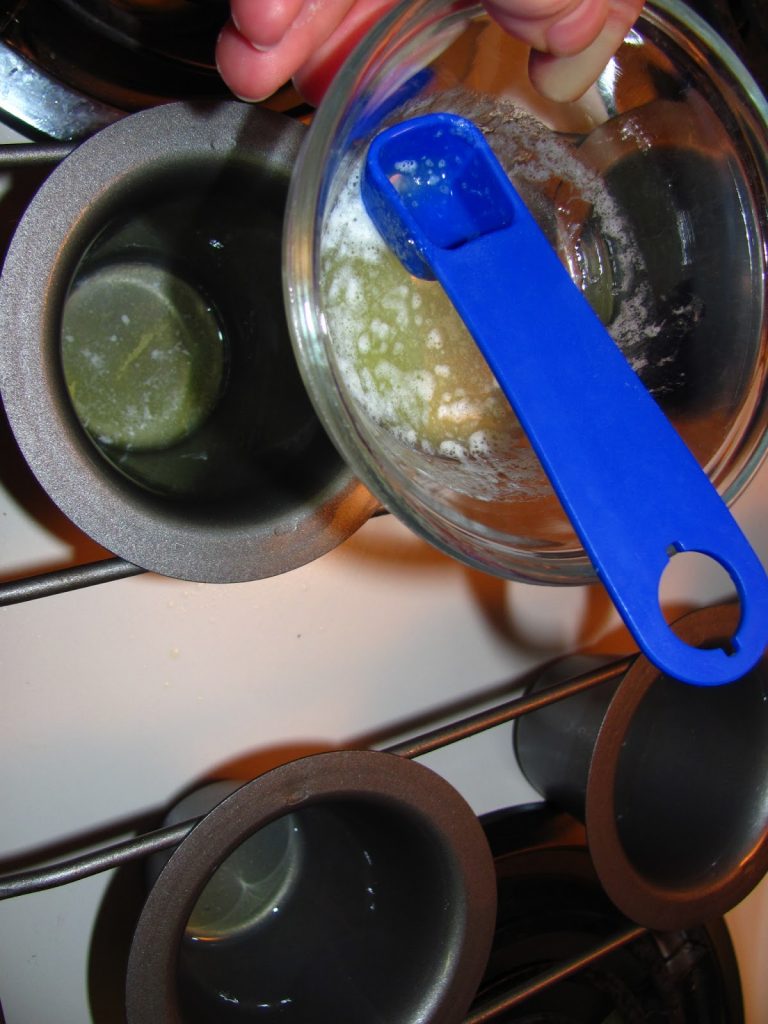 Just a touch (1/4 tsp or so) of melted butter into the bottom of each popover pan keeps the popovers from sticking and gives them great flavor!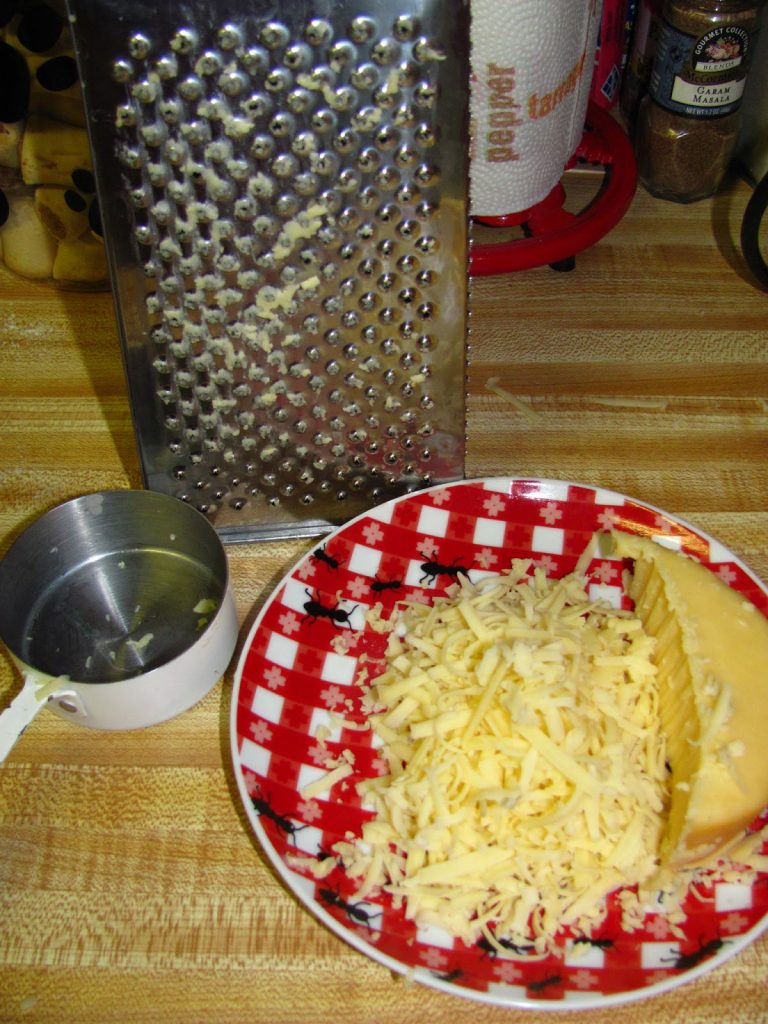 My favorite cheese is Gouda but it's hard to find already shredded so I just purchased a block of Smoked Gouda and shredded it myself. Also try Cheddar, Swiss, or Parmesan for this recipe.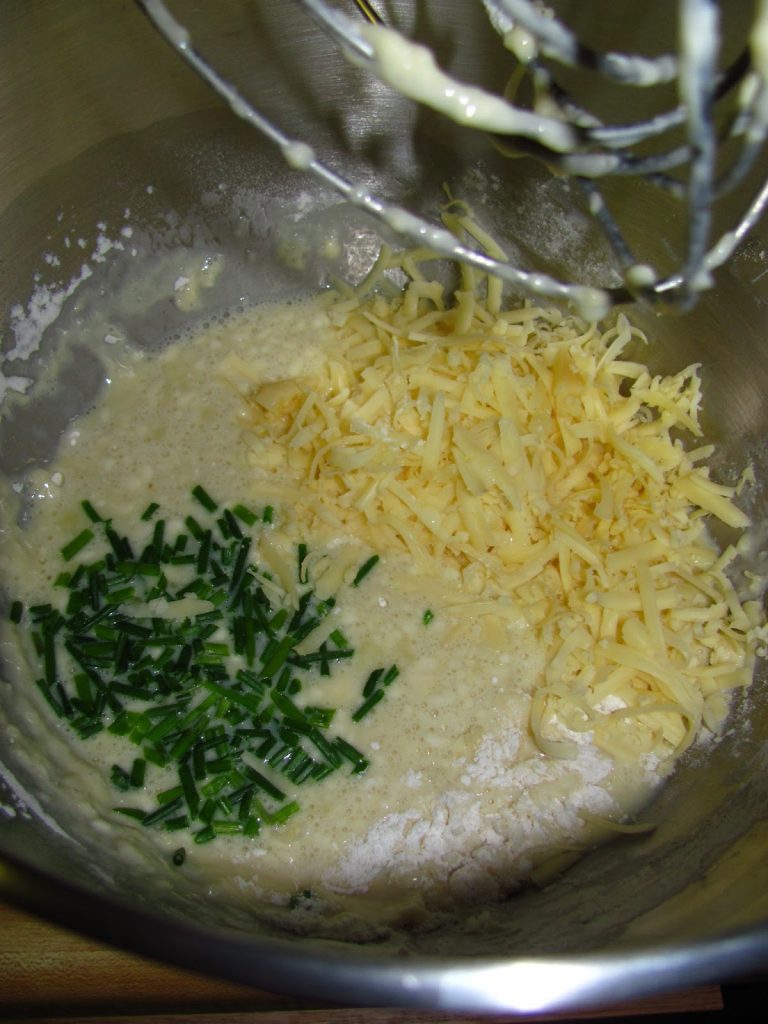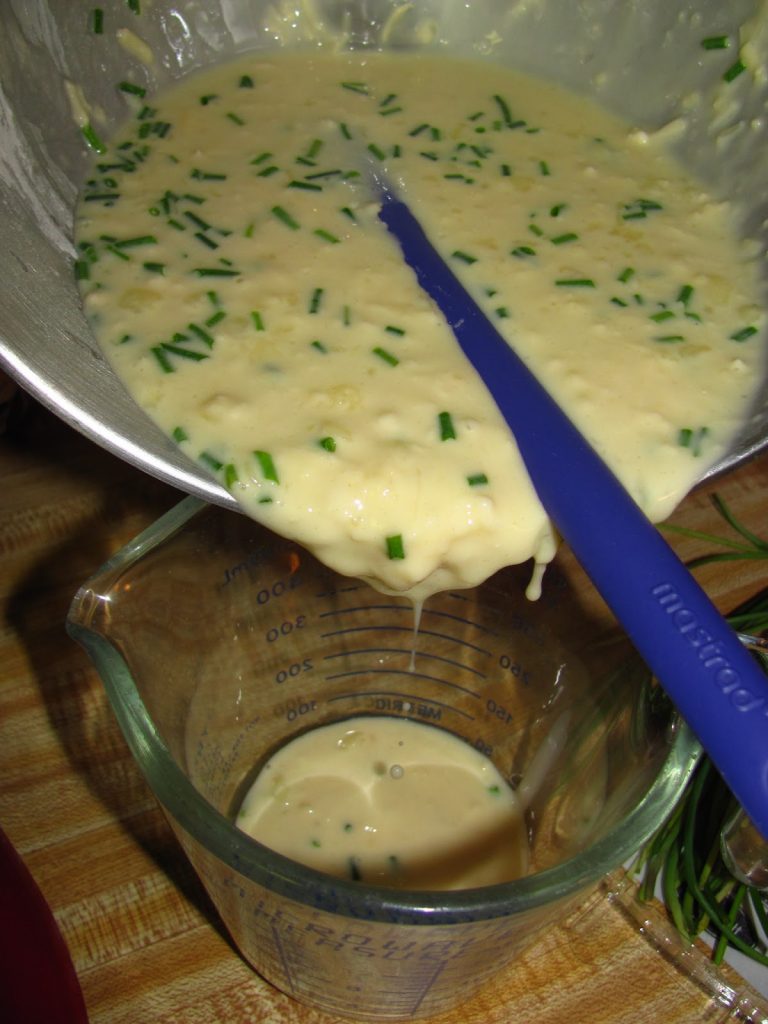 I like to pour my popover batter into a measuring cup for easy
pouring into the popover pan.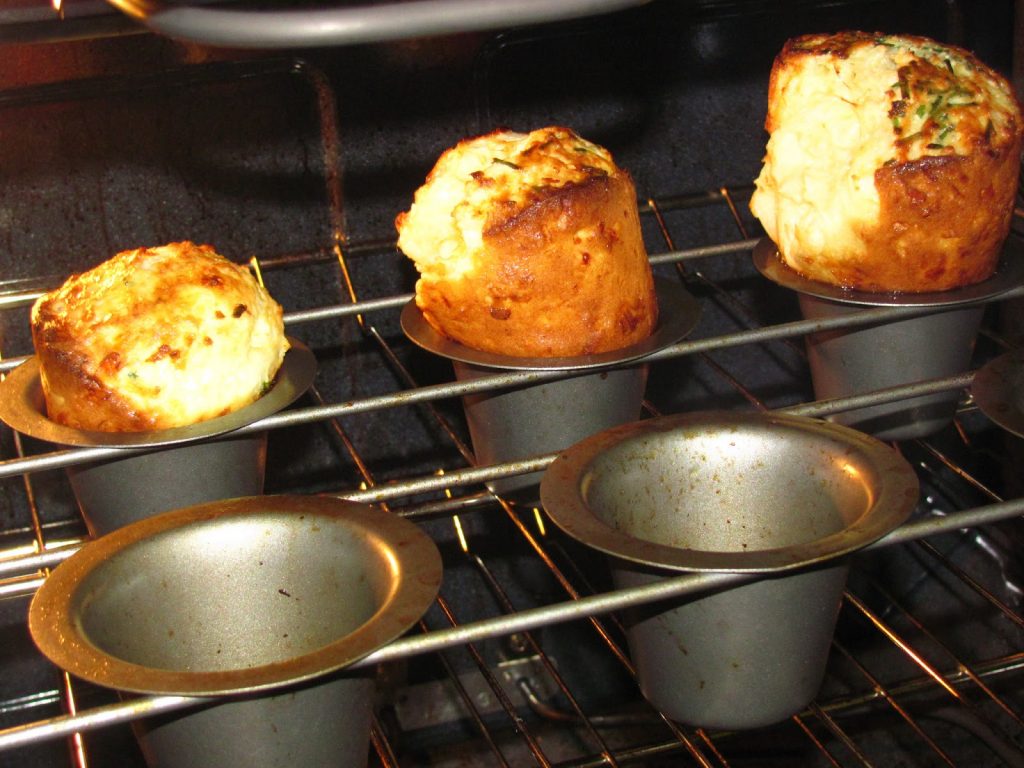 Here's an example of the difference on filling your popover pan 1/2, 3/4 or to the top full.
They do deflate some after they come out of the oven. I prefer 3/4 full. Perfect height, but still fluffy and cheesy inside and not too heavy.