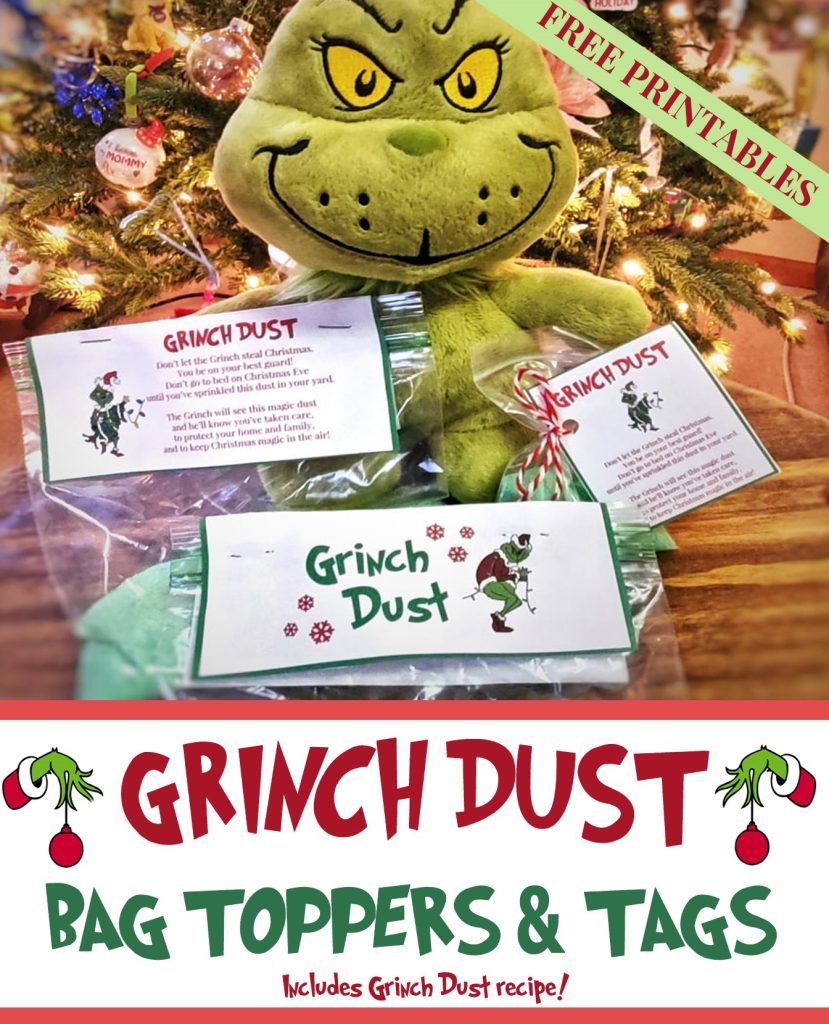 Just in time for Christmas Eve, today I am sharing a fun Grinch themed family activity with a printable poem card. This Grinch Dust is easy to make with colored sugar. Simply scoop into baggies and add the printable bag topper or tag with the Grinch poem. Give them as gifts or make it together with your kids as your new Christmas Eve tradition. Then have fun sprinkling the magic dust in your yard before Christmas to keep the Grinch away!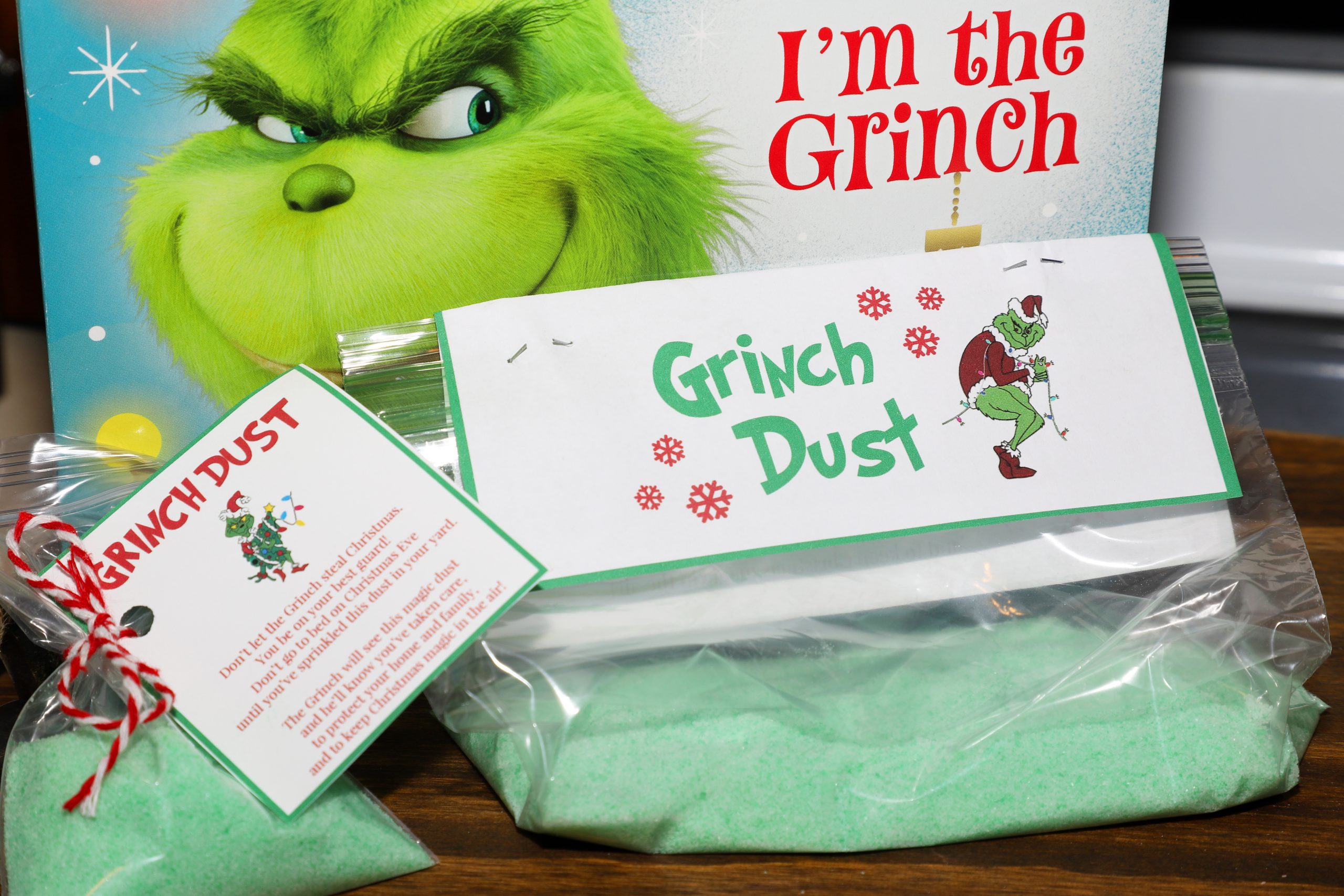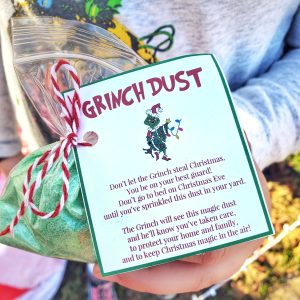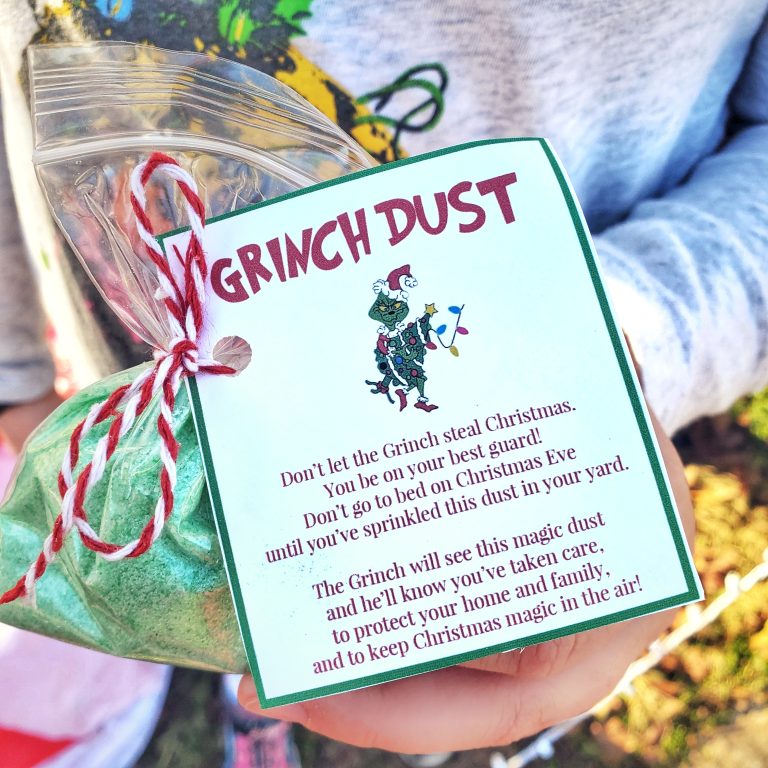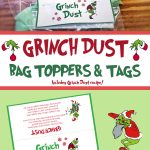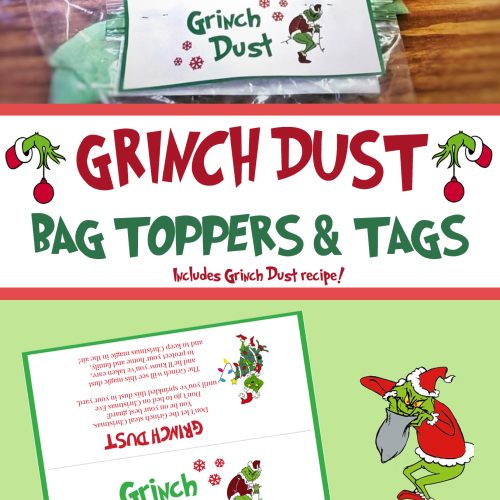 Print Recipe
Grinch Dust
Makes 5-6 small baggies
Ingredients
1

cup

white sugar

6

+ drops green food coloring
Instructions
Add sugar to a bowl.

Stir in green food coloring until you get your desired color.

Scoop a few spoonfuls into each baggies.

Print, cut out, and staple bag toppers on ziptop baggies. Or punch a hole in the tags and tie on with a ribbon.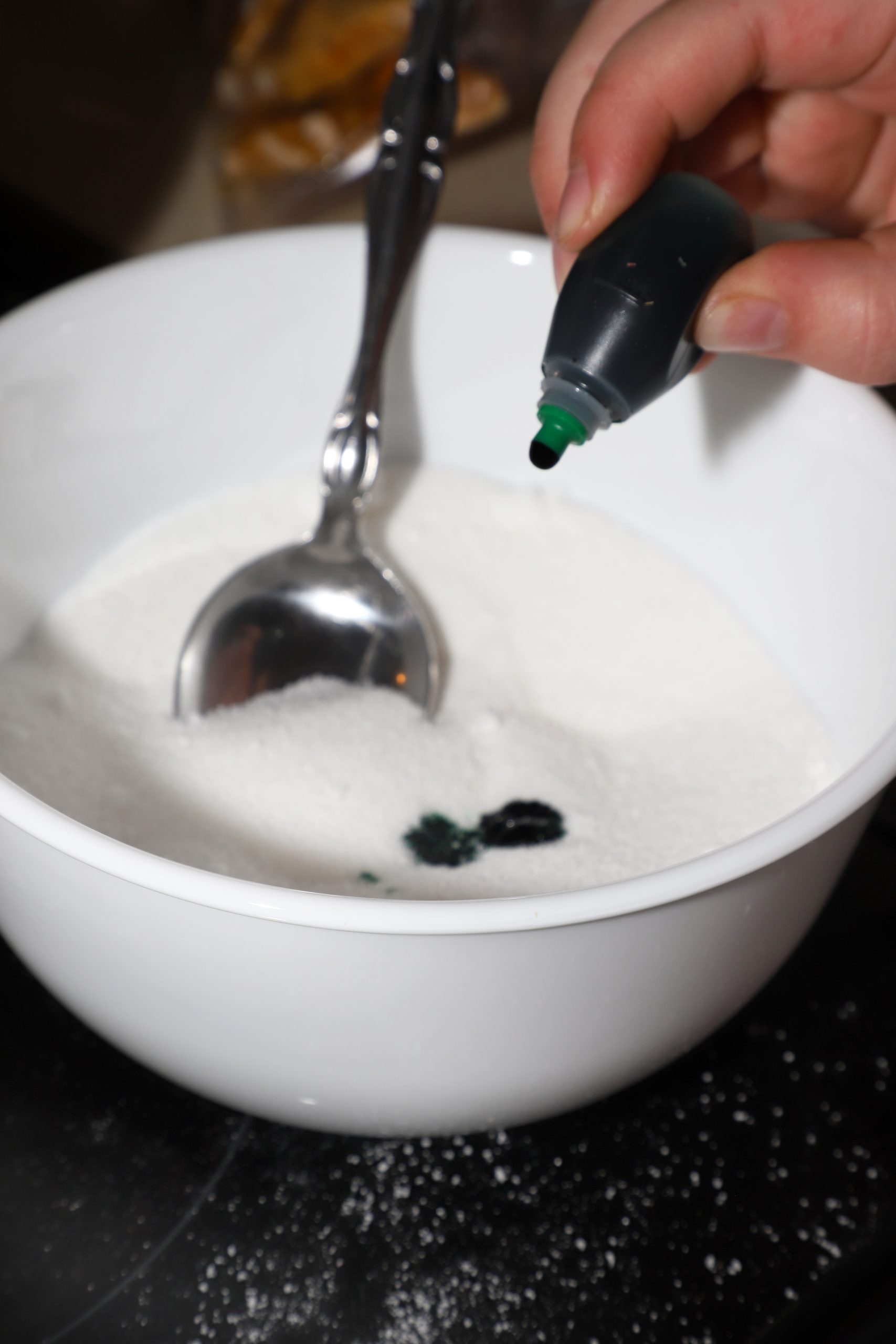 Add 1 cup sugar to a bowl then stir in green food coloring.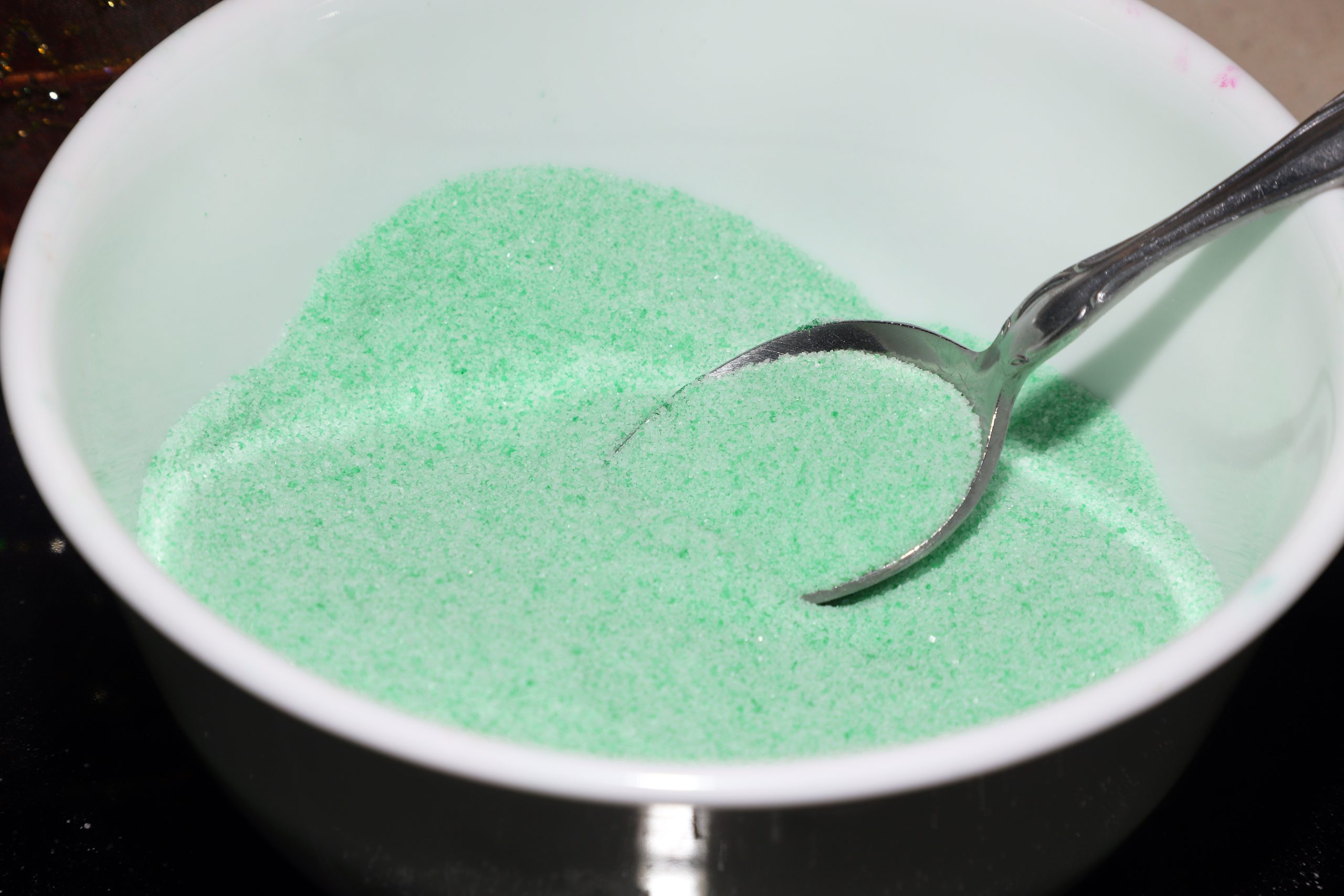 Add drops until you get your desired color.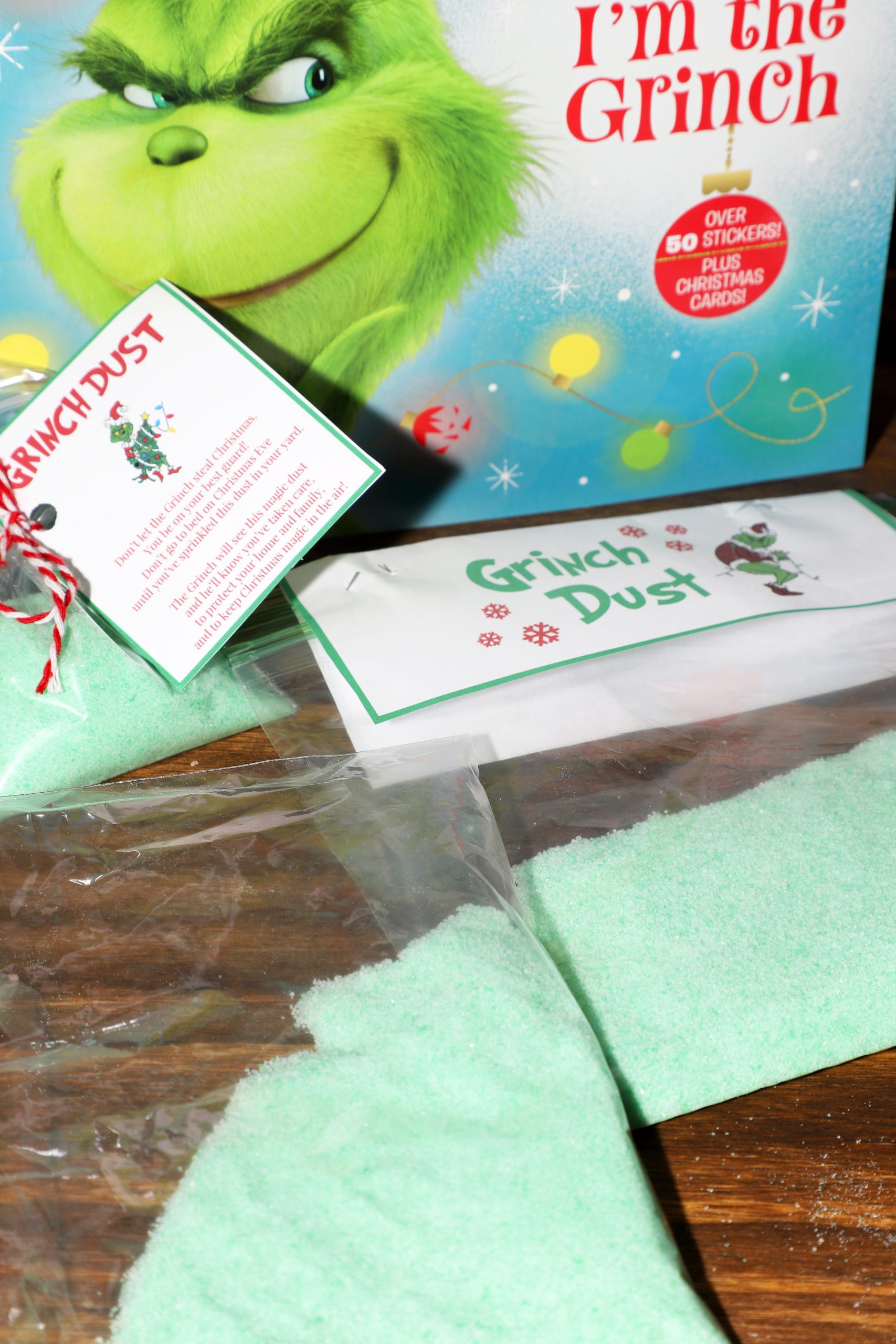 Scoop a few spoonfuls into each baggie.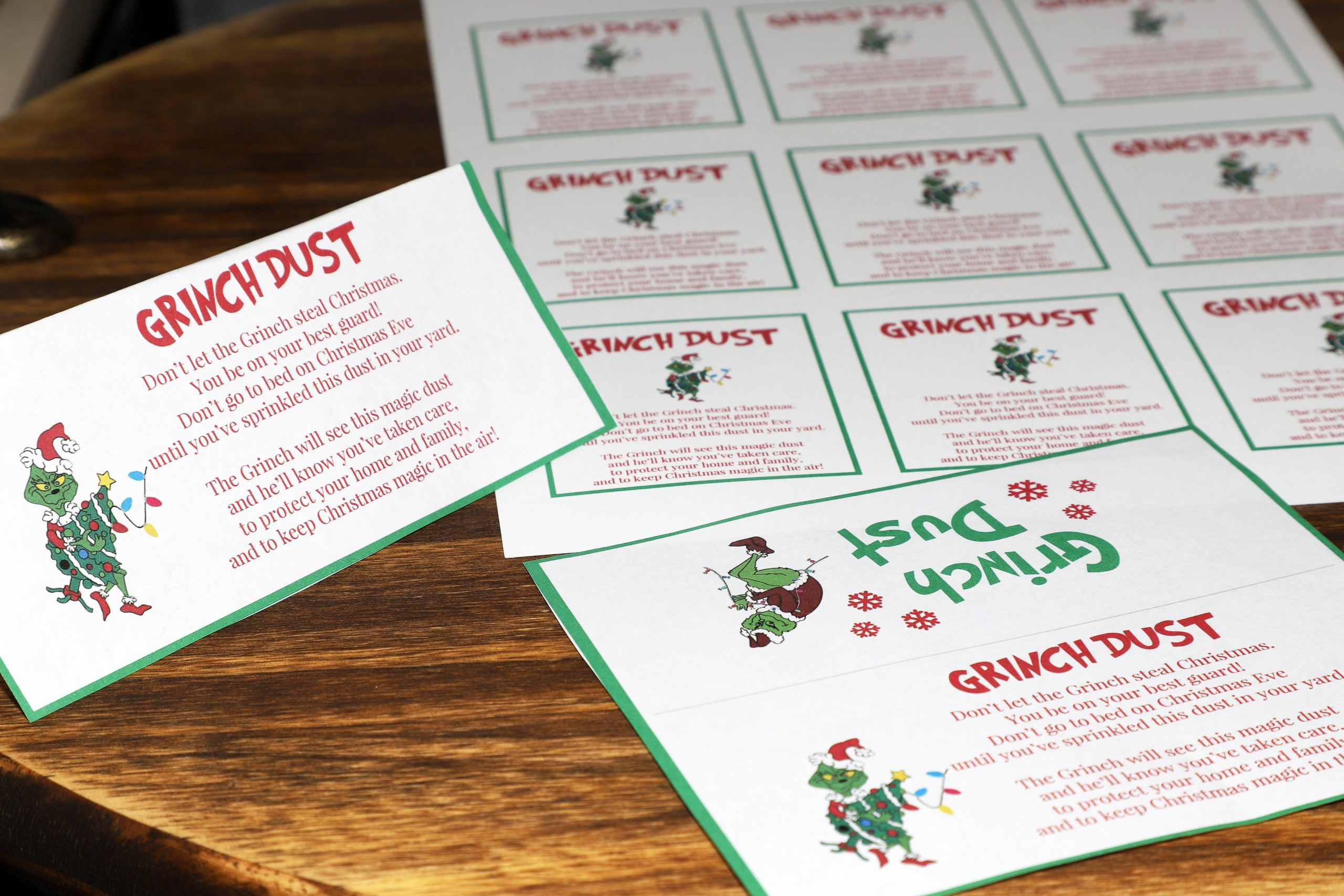 Print and cut out the tags or toppers and staple or tie onto baggies.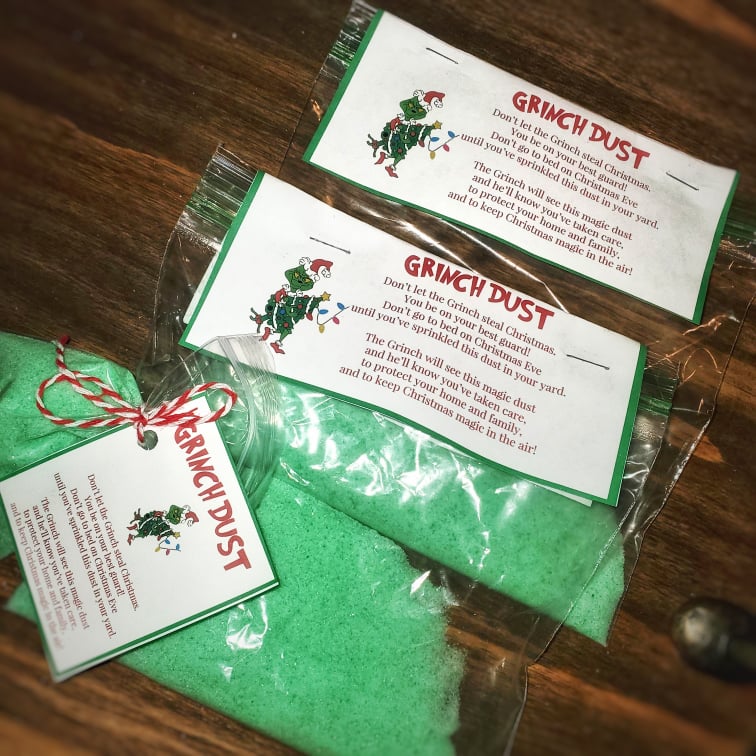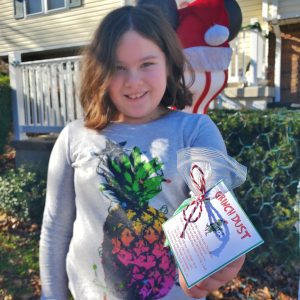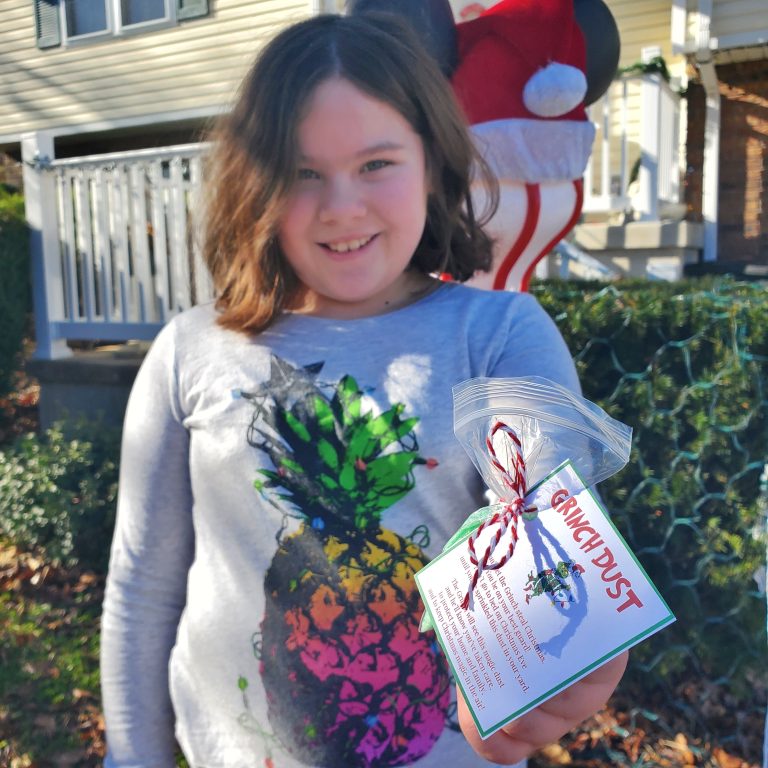 I stapled the bag toppers on regular size snack ziptop baggies and punched a hole
and added a ribbon tie with a tag for smaller treat size baggies.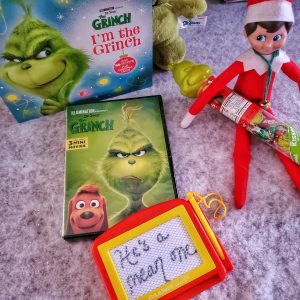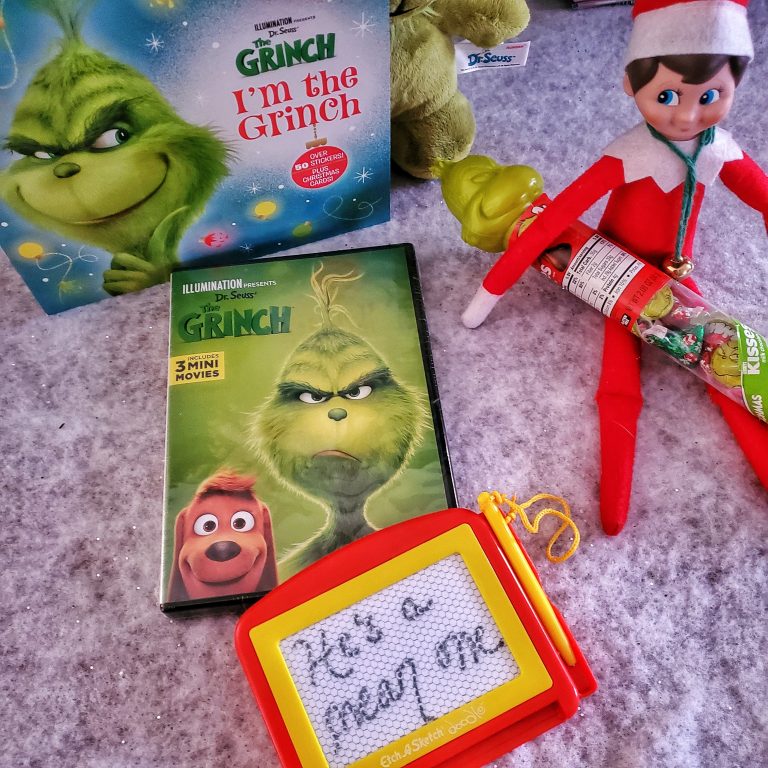 Our Elf Jingle even had a visit from the Grinch!
Luckily he left a movie and book for us to enjoy and didn't cause any trouble!
Print your free tags and toppers!

Print the Grinch Dust Tags here.
Print the Grinch Bag Toppers here.