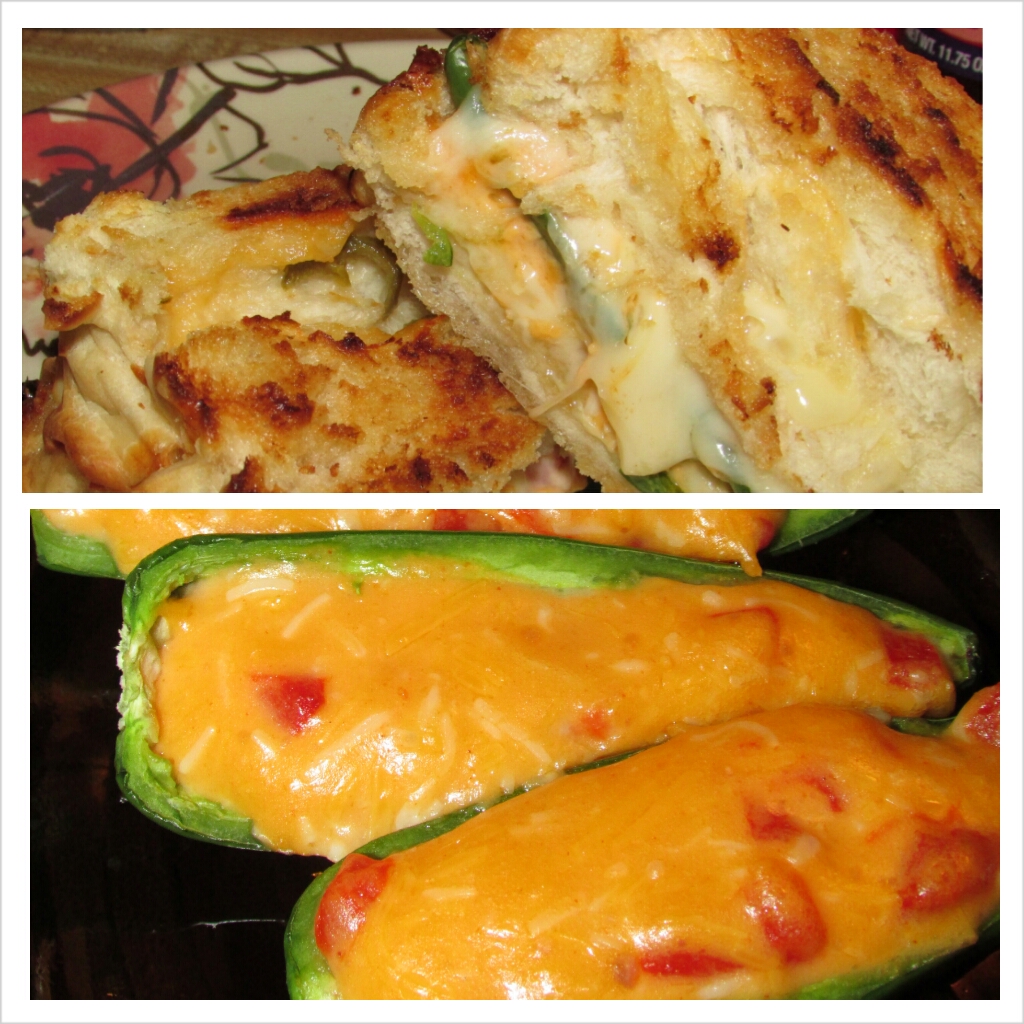 Meatless Monday is starting to be my favorite day of the week! OK, so originally I started doing it to add more veggies into our diet and I know this recipe is necessarily healthy but who doesn't love grilled cheese?! And if you are a fan of spicy food like my husband and I you will love this Pimento Cheese Stuffed Jalapeno Grilled Cheese Sandwich! Whew that's a mouthful! But seriously make this now. It's ah-mazing!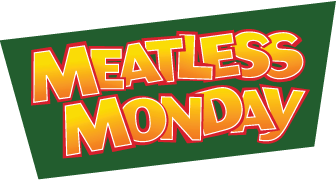 Ingredients:
Makes two sandwiches
2 large Jalapenos
1 1/2 tbsp mayo
1/4 cup shredded Cheddar
1 tsp hot sauce
2 tsp pimentos, chopped and drained
4 thick slices of Jalapeno Cheese bread or bread of your choice
4 slices of Muenster cheese
2-4 tbsp butter
non stick spray, optional
Directions:
Preheat oven to 325 degrees.
Mix mayo, shredded Cheddar, hot sauce, and pimentos in a bowl. Set aside.
Slice jalapenos length wise and core and remove stem and seeds.
Fill cored jalapenos with the pimento cheese spread.
Place filled jalapenos on a baking sheet and bake for 10 minutes, until melted and bubbly.
Meanwhile butter both sides of each bread slice.
Spray or butter a grill pan or heavy skillet and lay bread in the pan, heat over medium heat.
Flip over after it has toasted and browned, usually a minute or two.
Lay a slice of Muenster cheese on each slice of bread and toast the other side for a minute or two, adding more butter or non stick spray to the pan if necessary.
Remove the jalapenos from the oven and let cool slightly.
Slice jalapenos in half.
Lay bread slices on a plate with the melted cheese facing up.
Slice jalapenos in half and lay 4 halves on two of the cheesy bread slices.
Fold up the two sandwiches so that each sandwich has 2 stuffed jalapenos in the middle.
Slice in half, serve warm, right way with extra napkins (because it's messy and to wipe your brow when you sweat from the spice!)

Mix the ingredients in a bowl for the Pimento Cheese. This is my go to recipe for Pimento Cheese spread however sometimes I substitute the mayo for cream cheese.
Slice jalapenos and scoop out the insides. Fill with Pimento Cheese and bake for 10 minutes.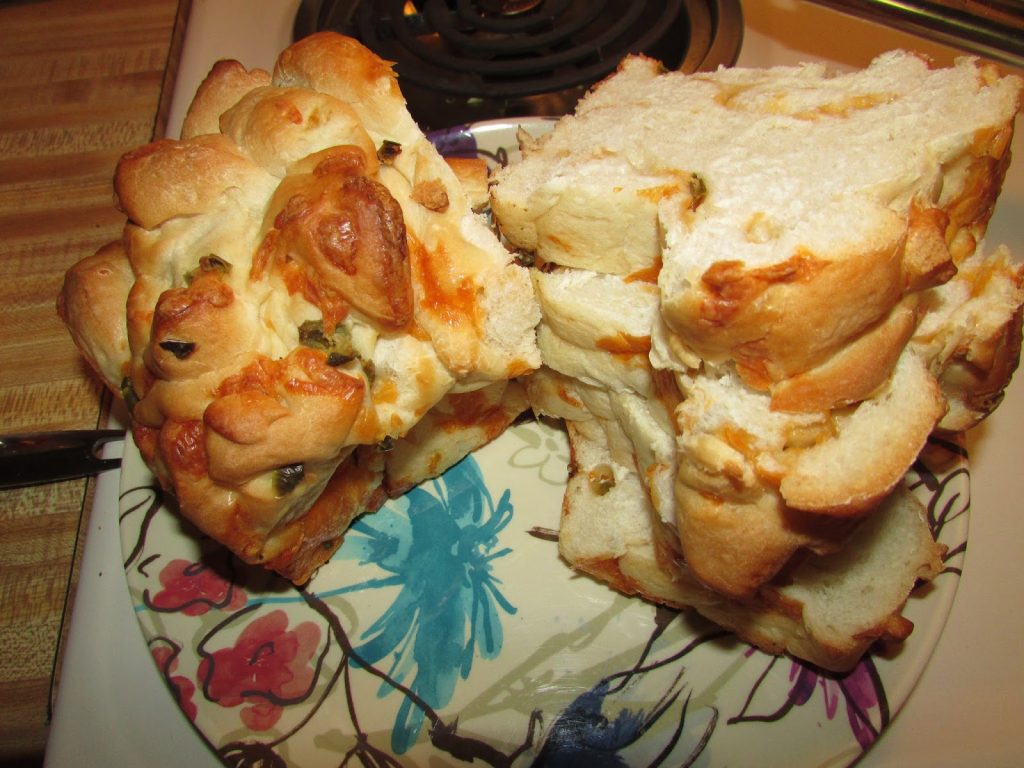 I love this thick Texas Toast style Jalapeno Cheese bread I found at my local bakery. It really makes this sandwich but if you can't find this bread substitute any bread you like.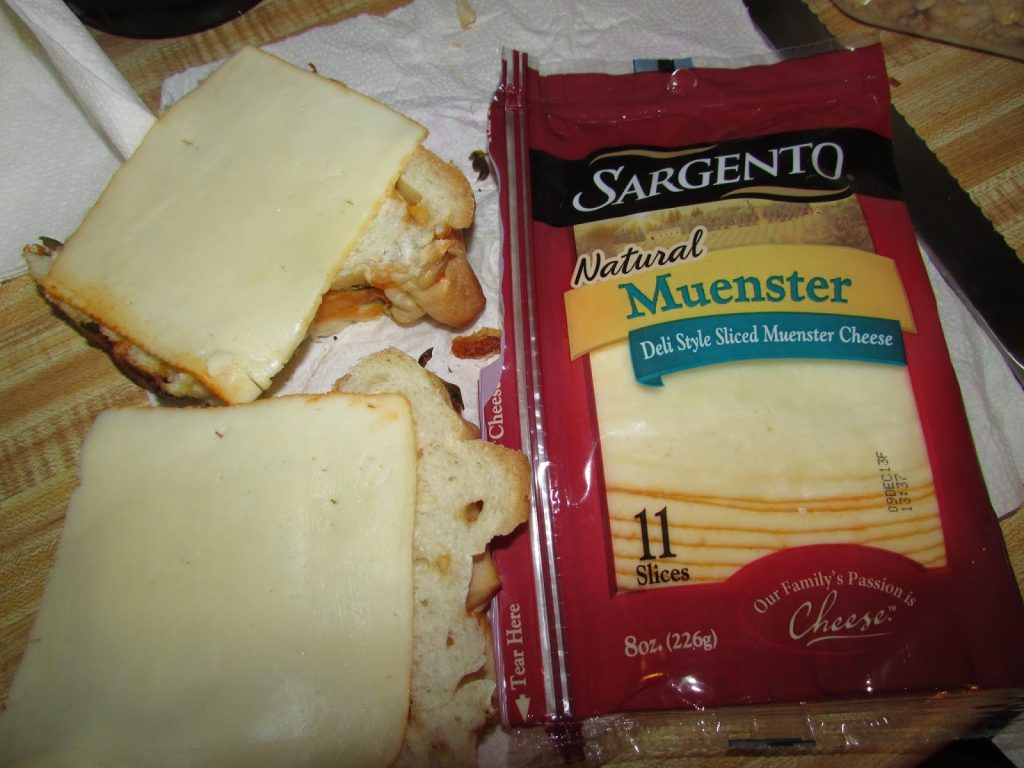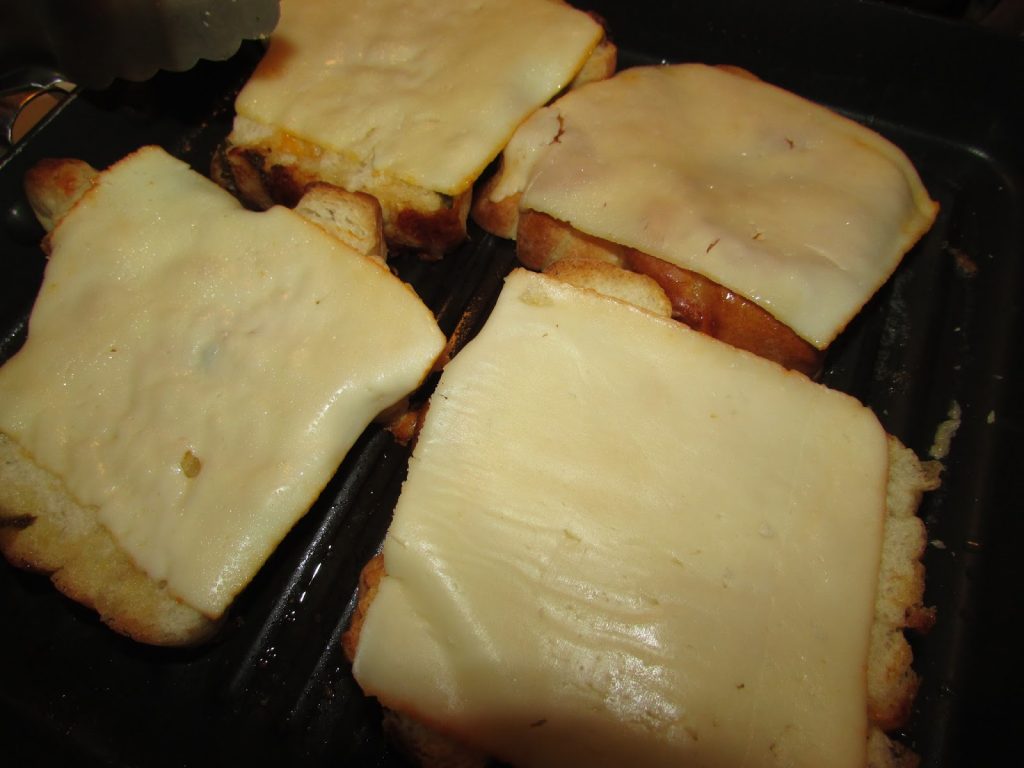 I love Muenster cheese. It's mild but melts well and I use it on a lot of my sandwiches.
Melt a slice on each slice of toasted bread.
Take the stuffed jalapenos out of the oven and let cool slightly then cut in half.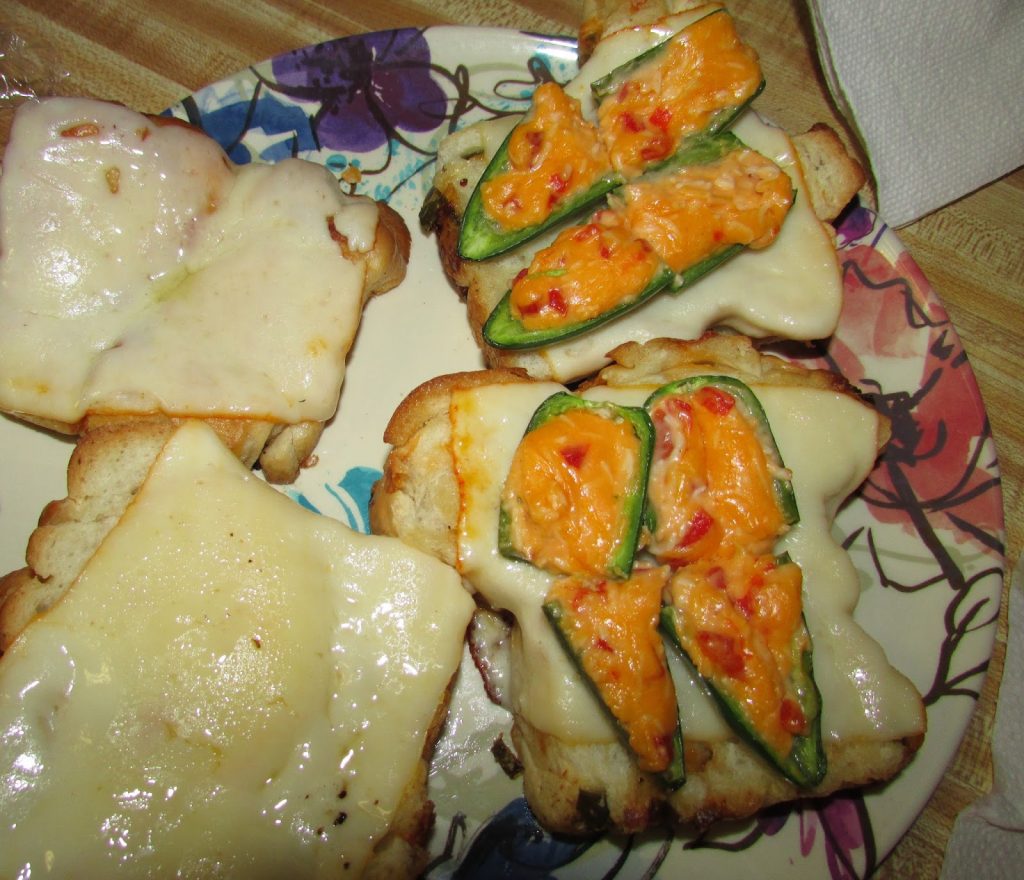 Place the halved stuffed jalapenos on two of the bread slices and top with the other slice of cheesy bread. Slice the bread in half and serve.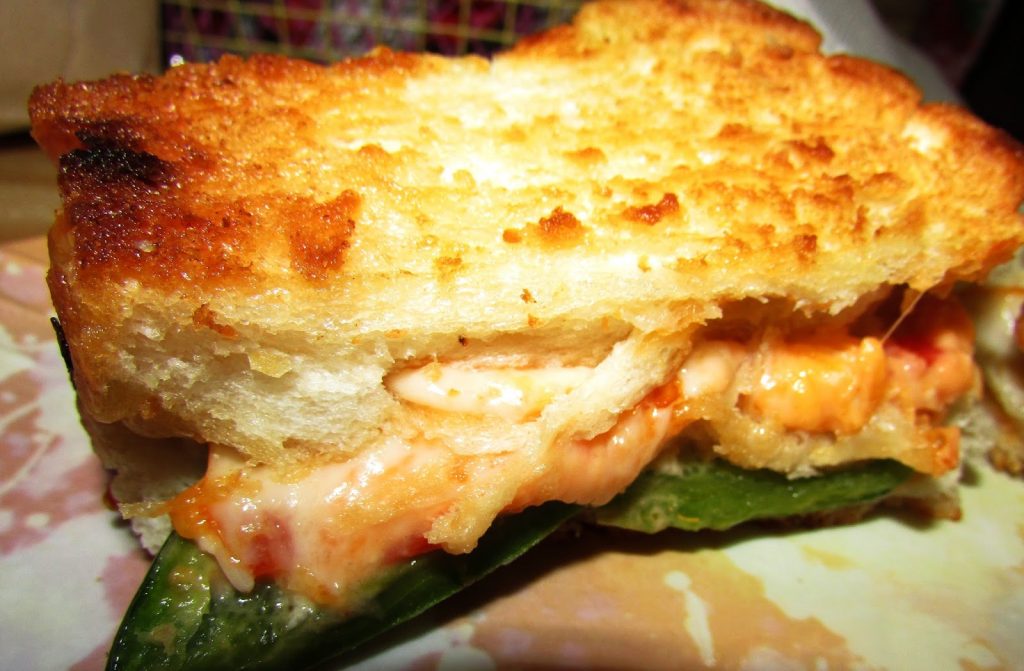 Flavorful (and spicy!), messy, and delicious. Three of the things I look for in a great sandwich!