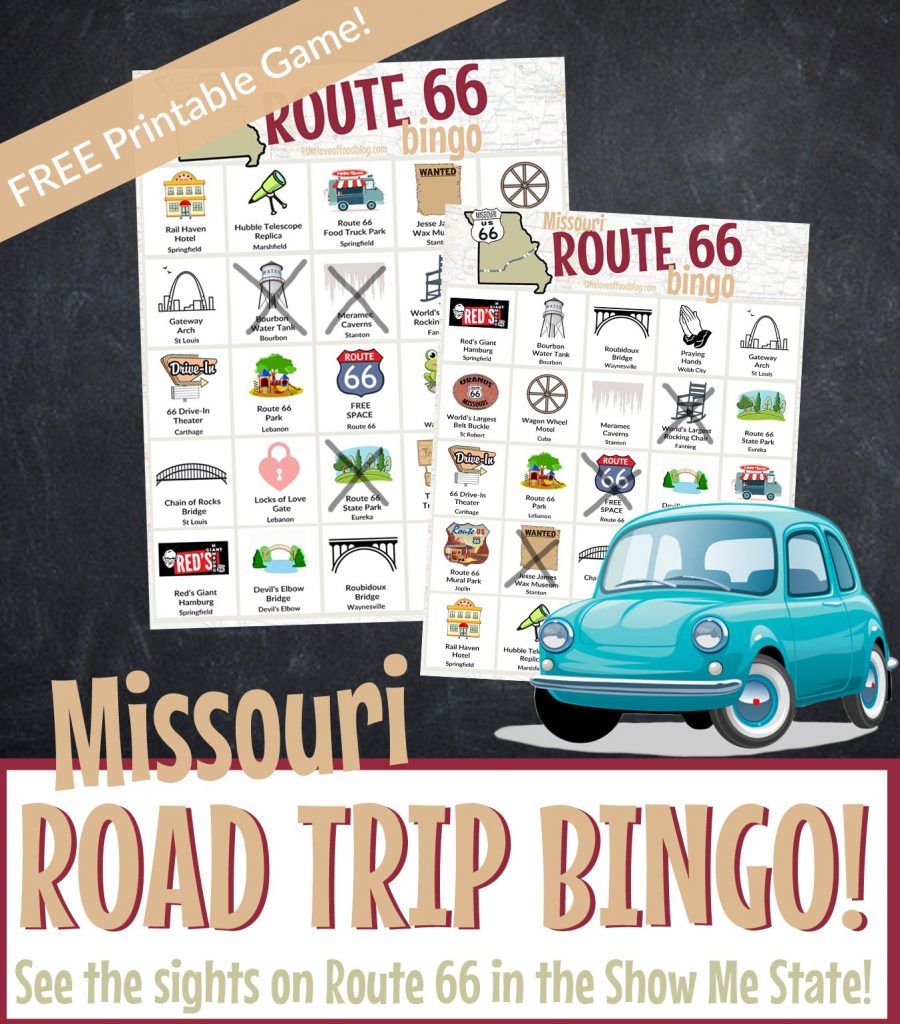 Today is Missouri's Bicentennial Celebration!
Since we moved to this beautiful state three years ago we have enjoyed exploring all the amazing things to do – especially the classic Route 66! We live right off "The Mother Road" and have driven the entire route through Missouri multiple times! In honor of Missouri's 200th birthday today I am sharing this printable Road Trip Bingo Game that my family and I enjoy playing during our drives through Missouri. It features 24 fun stops and road side attractions to drive by or stop and visit throughout Route 66 in our "Show Me State".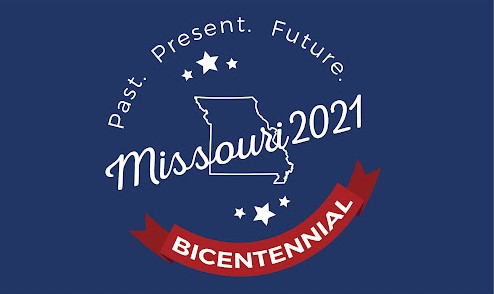 Scroll down to download up to 8 printable Route 66 Missouri Bingo Games.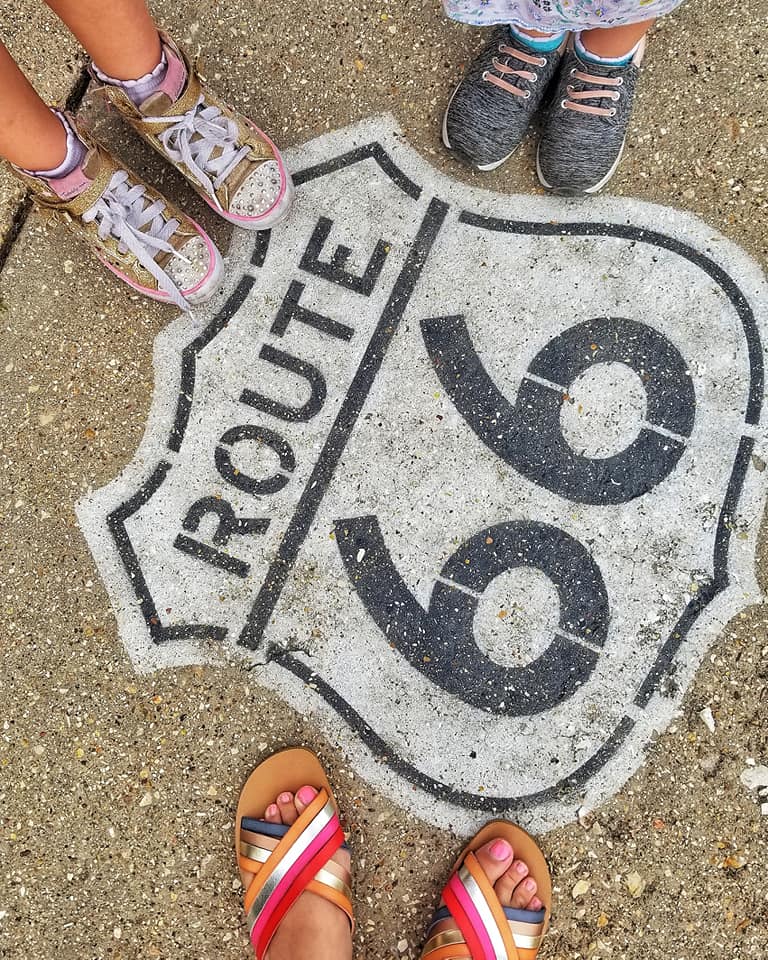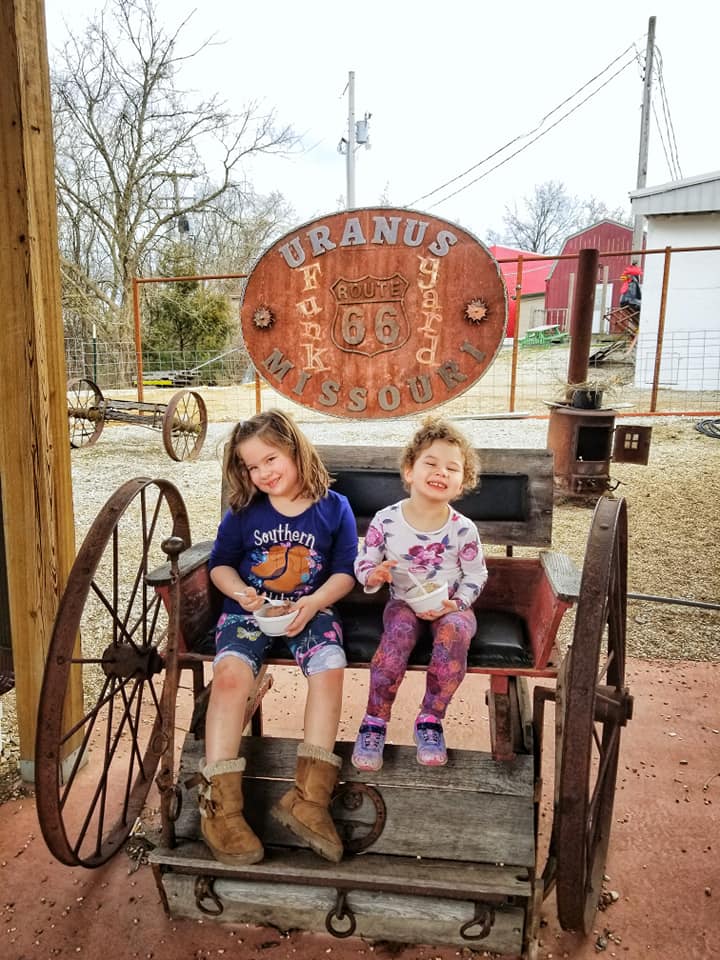 Some of the stops on the Route 66 bingo are in our city and county including the World's Largest Belt Buckle at Uranus in St Robert, Mo.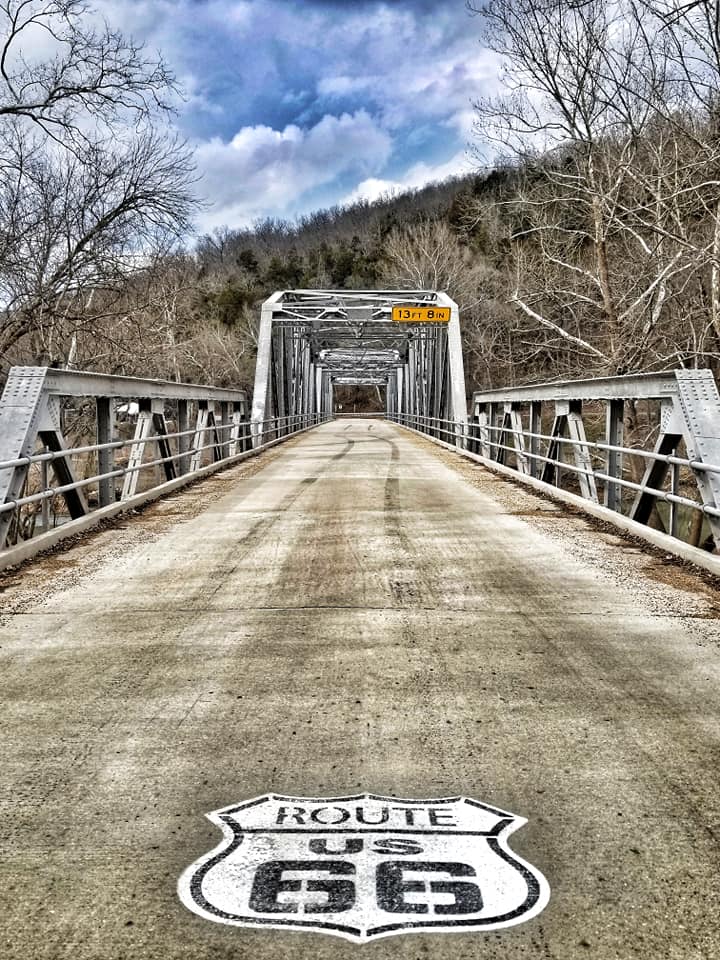 This bridge is a great photo op and super fun to drive across. The Devil's Elbow Route 66 Bridge in Pulaski county is even decorated in lights at Christmas time!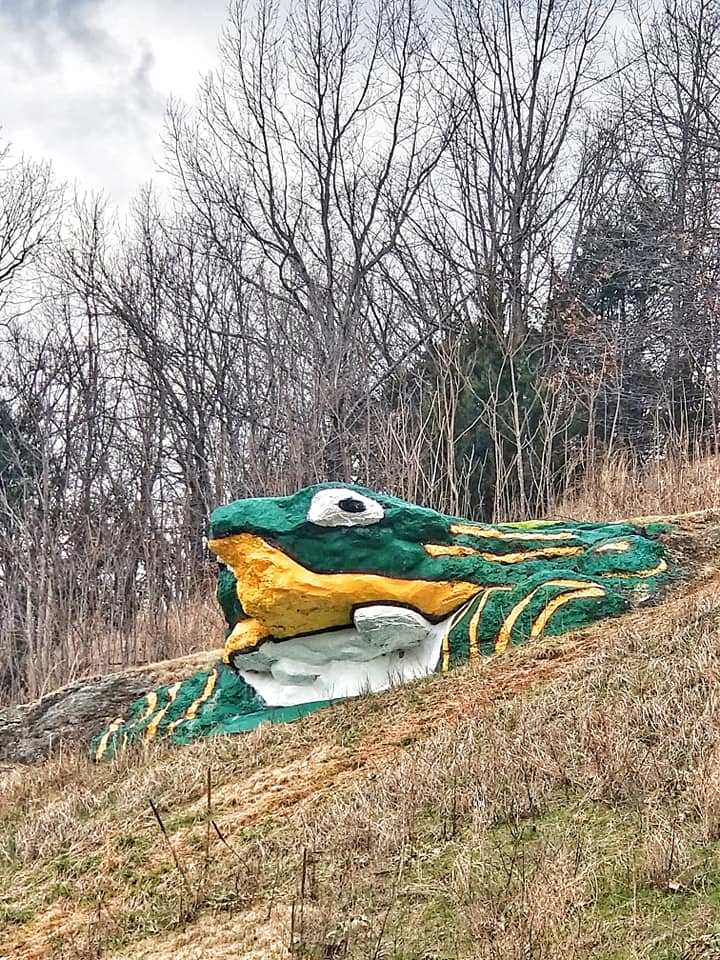 Frog Rock in our town of Waynesville, MO is my daughter's favorite!
The town has named him Croaker and we wave hi to him every morning on the way to school.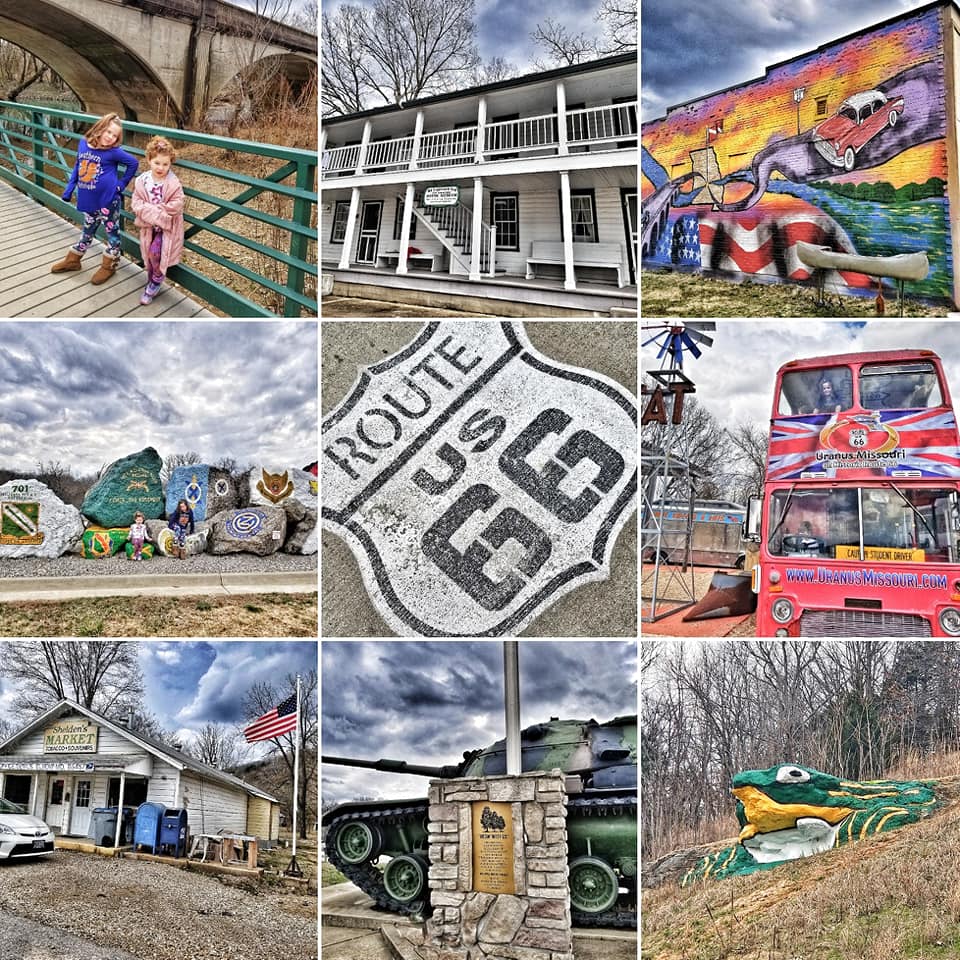 I love all of Route 66 but obviously I have a special place in my heart for Pulaski county. These are just a few of the fun things to do and see.
Check out Visit Pulaski County for more info.
Download and print the Route 66 Missouri Bingo Cards here!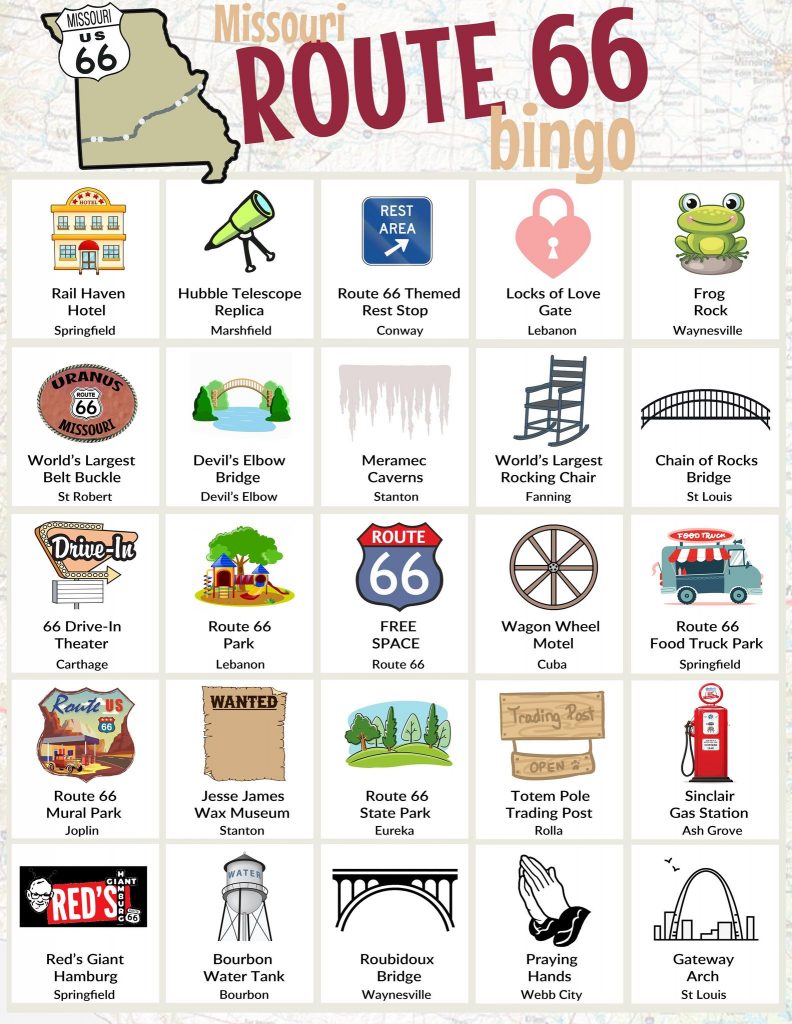 Each page features 2 cards for a total of 8 different cards.
We hope you love driving and seeing the sights of Missouri Route 66 as much as we do!
Please comment below and let me know your favorite stops.