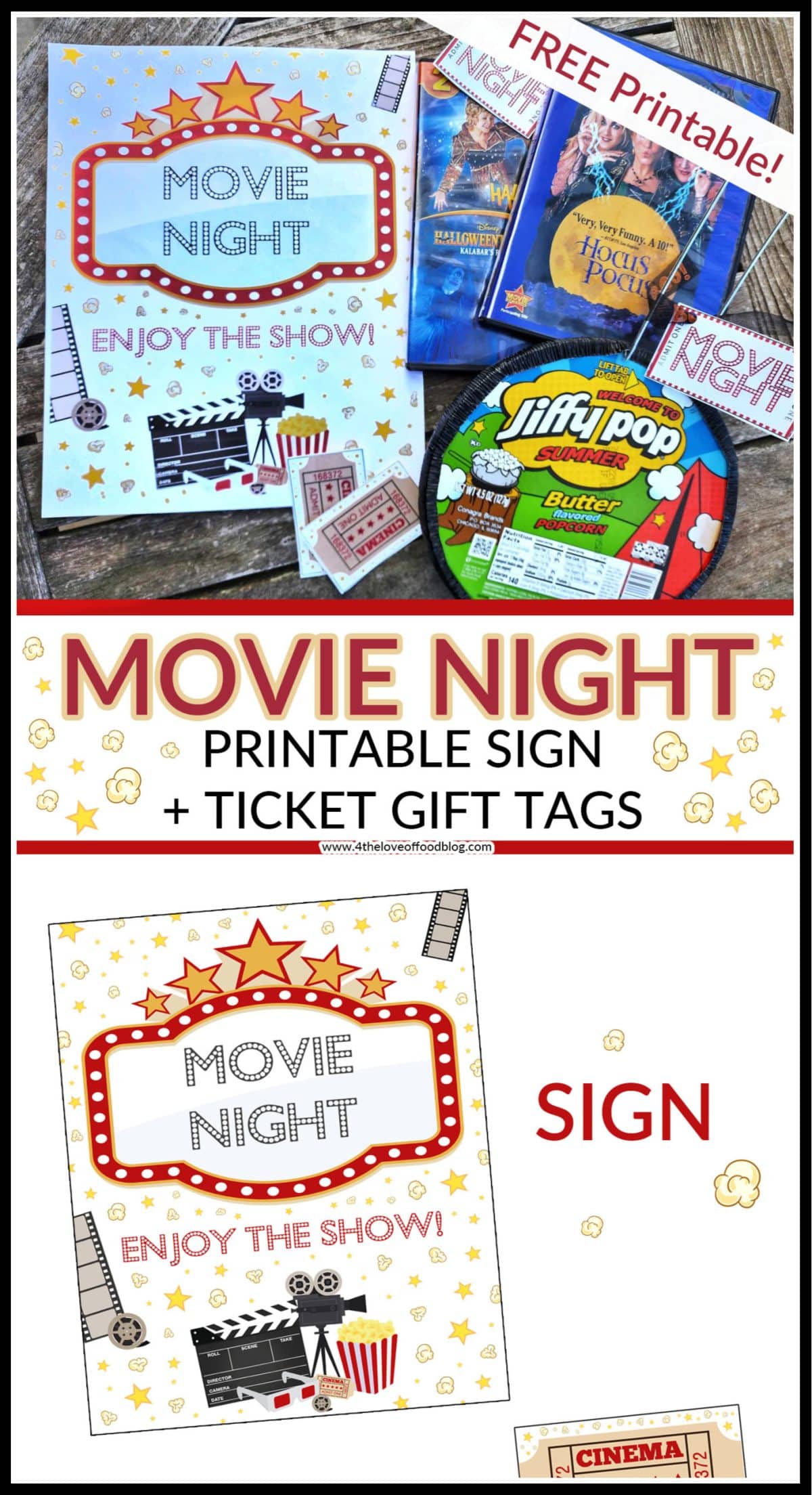 Perfect for your next movie night event, these free themed printables include a sign, tickets, and labels.
Use them to decorate for your movie party or use as tags for a movie screening themed gift!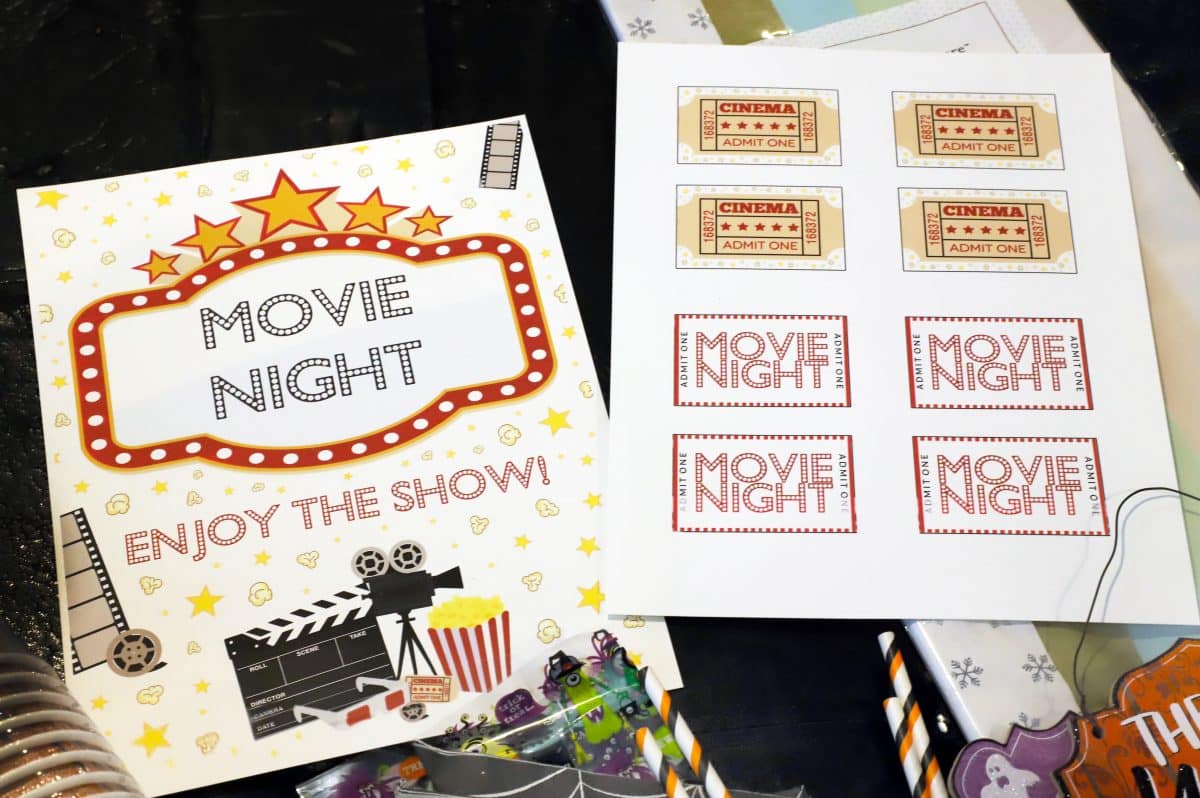 These printables are perfect for a movie night screening party anytime!
You can make them themed like I did below for Halloween or simply do it for a family gathering or birthday party.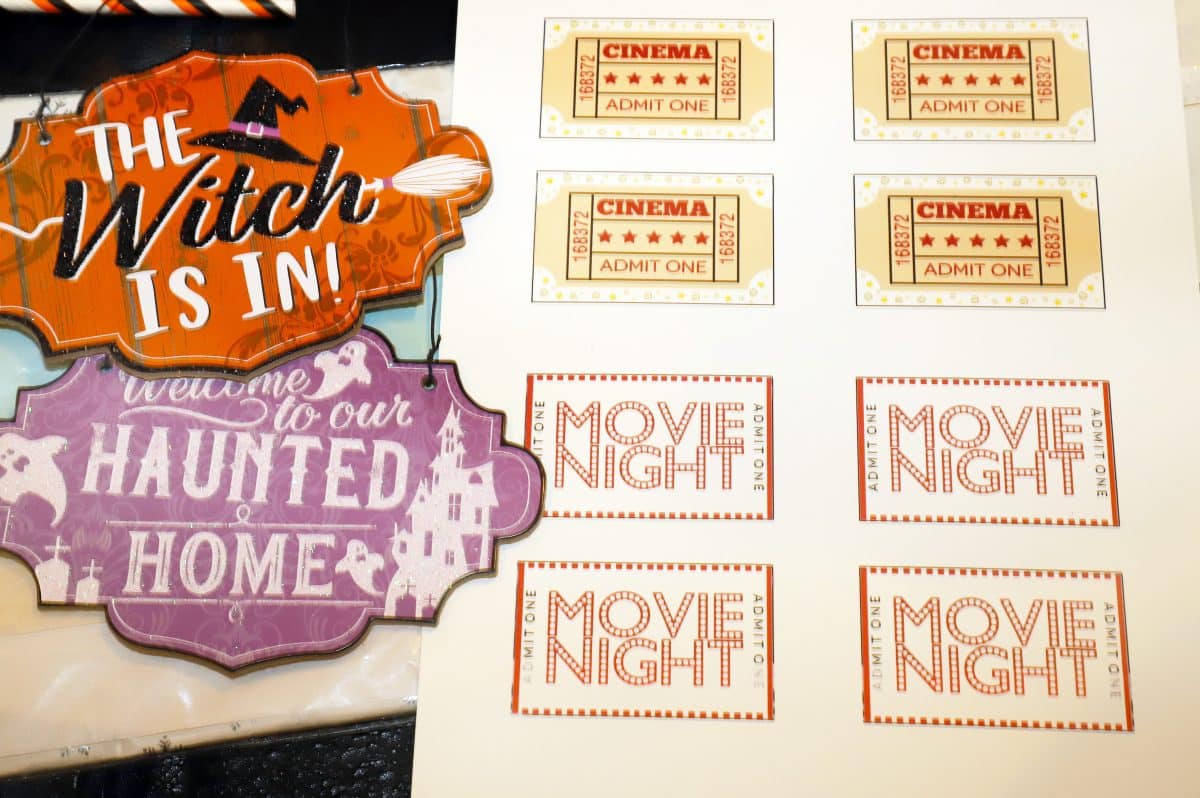 I have included one sheet with 4 printable small movie tickets and 4 tags you can use as party decor/food labels or attach to a movie night gift basket.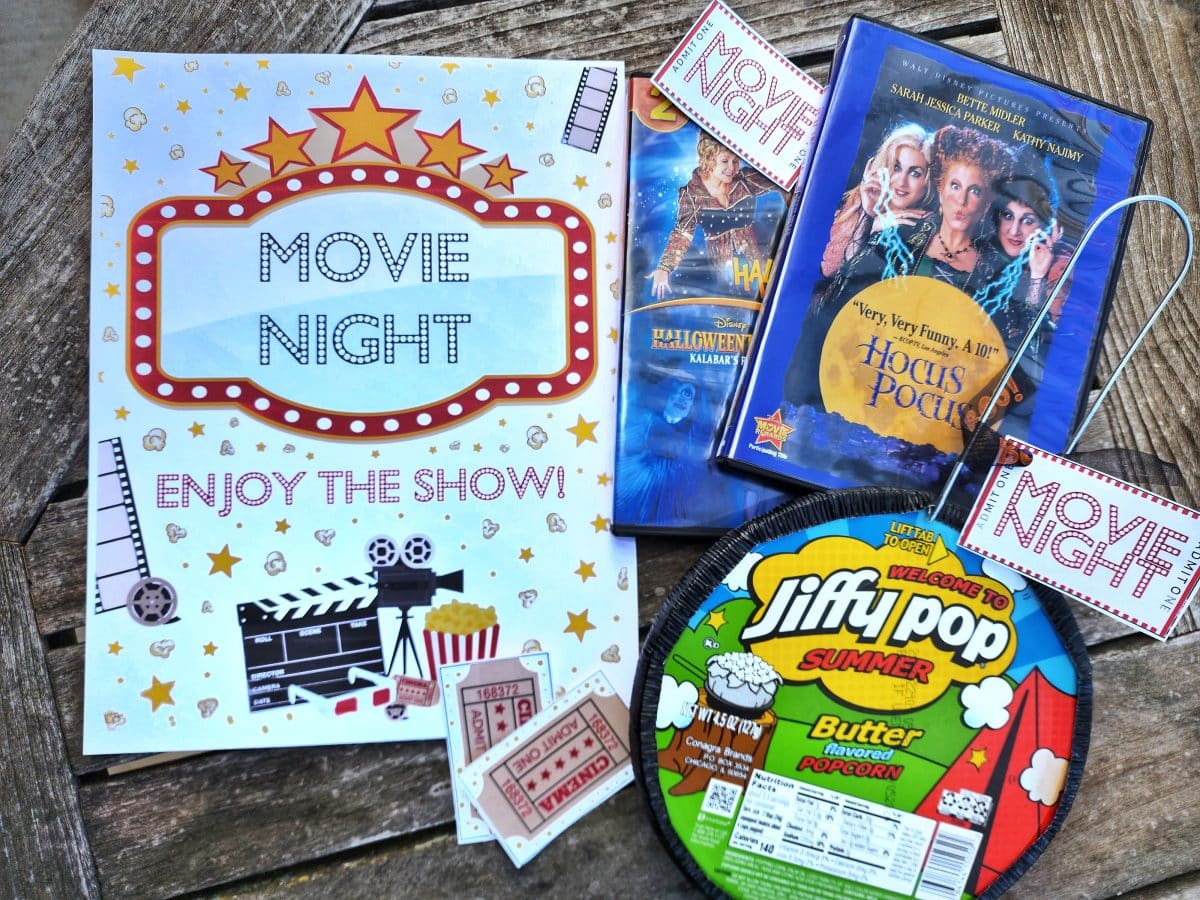 Enjoy these fun props to make your movie night extra special!
Movie Night Gift Idea: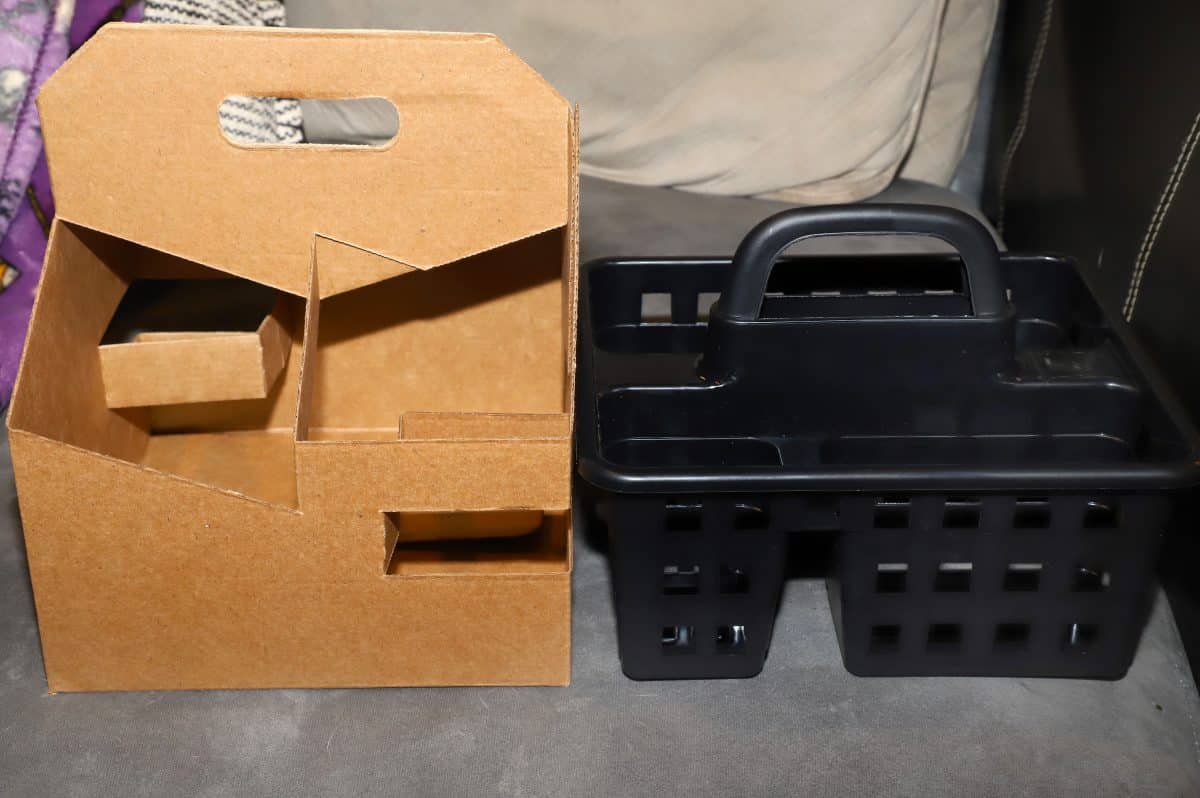 For this movie night gift I used two carriers.
One is a cardboard drink carrier. The other is a plastic caddy from the Dollar Tree.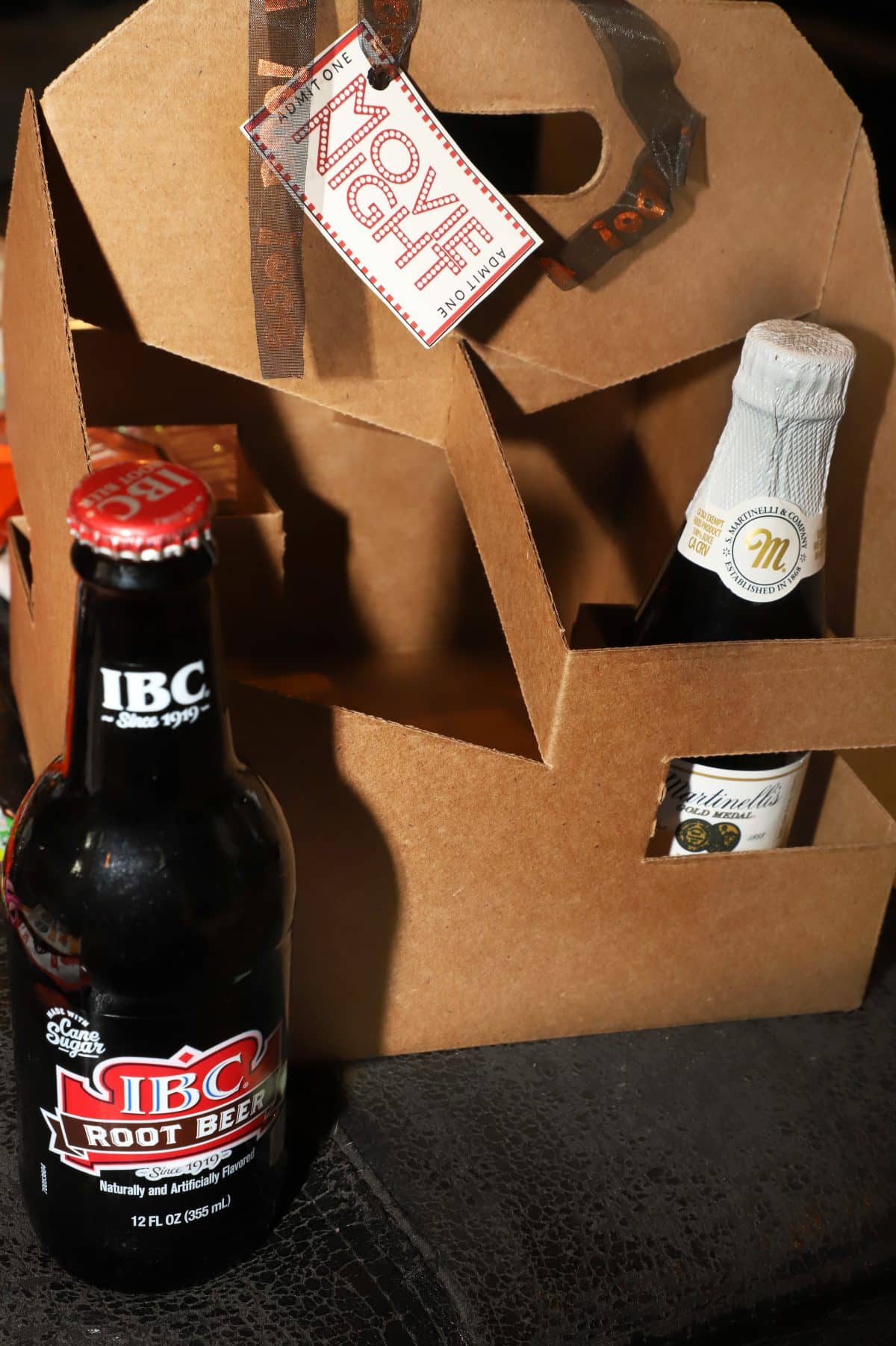 They are perfect for loading with movie night treats and drinks and you can reuse them!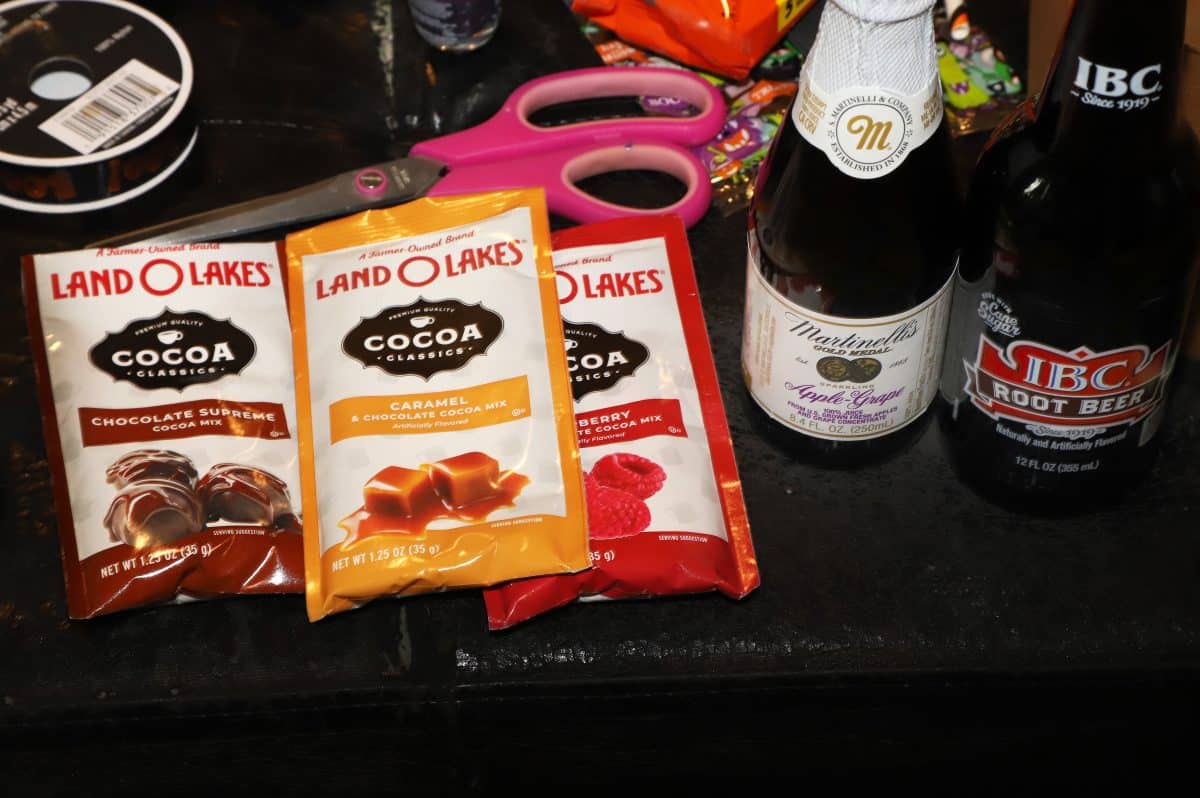 I like individual ciders, bottled sodas, and hot cocoa packets.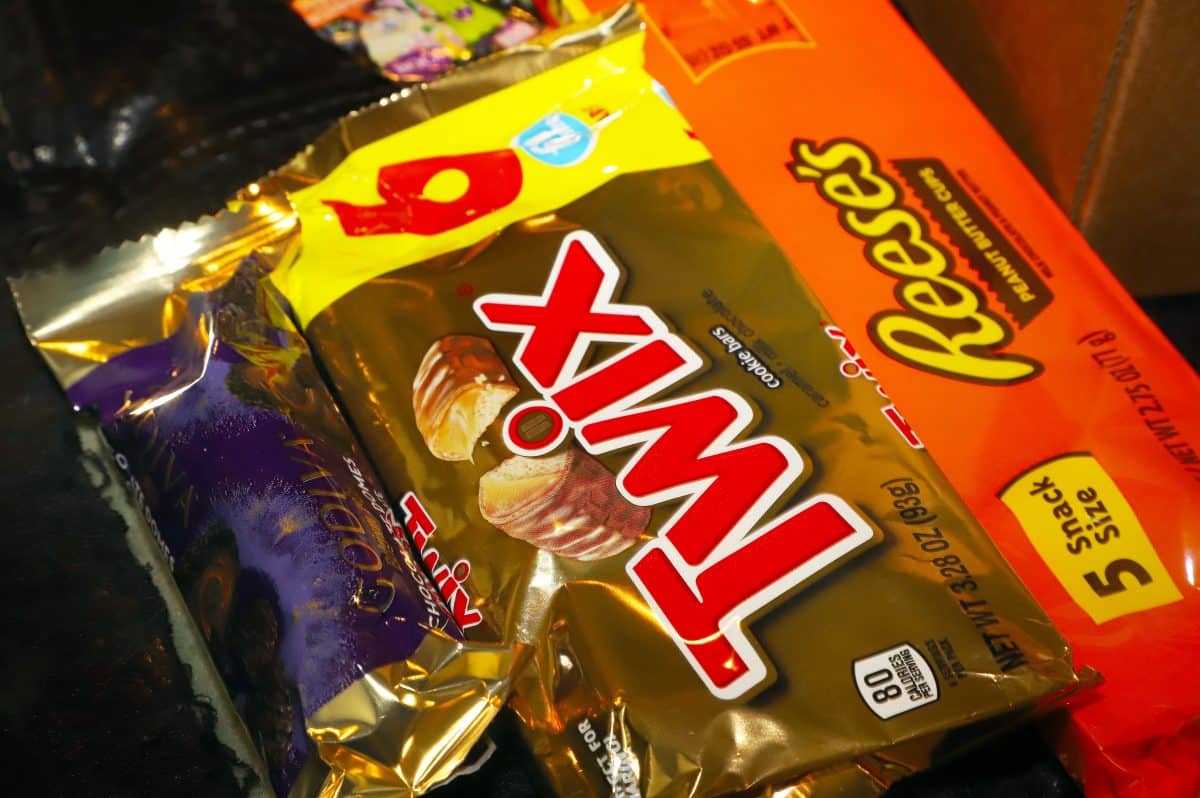 You have to add candy for movie night, right?
I always include a few movie theater sized chocolate treats and a pack of popcorn.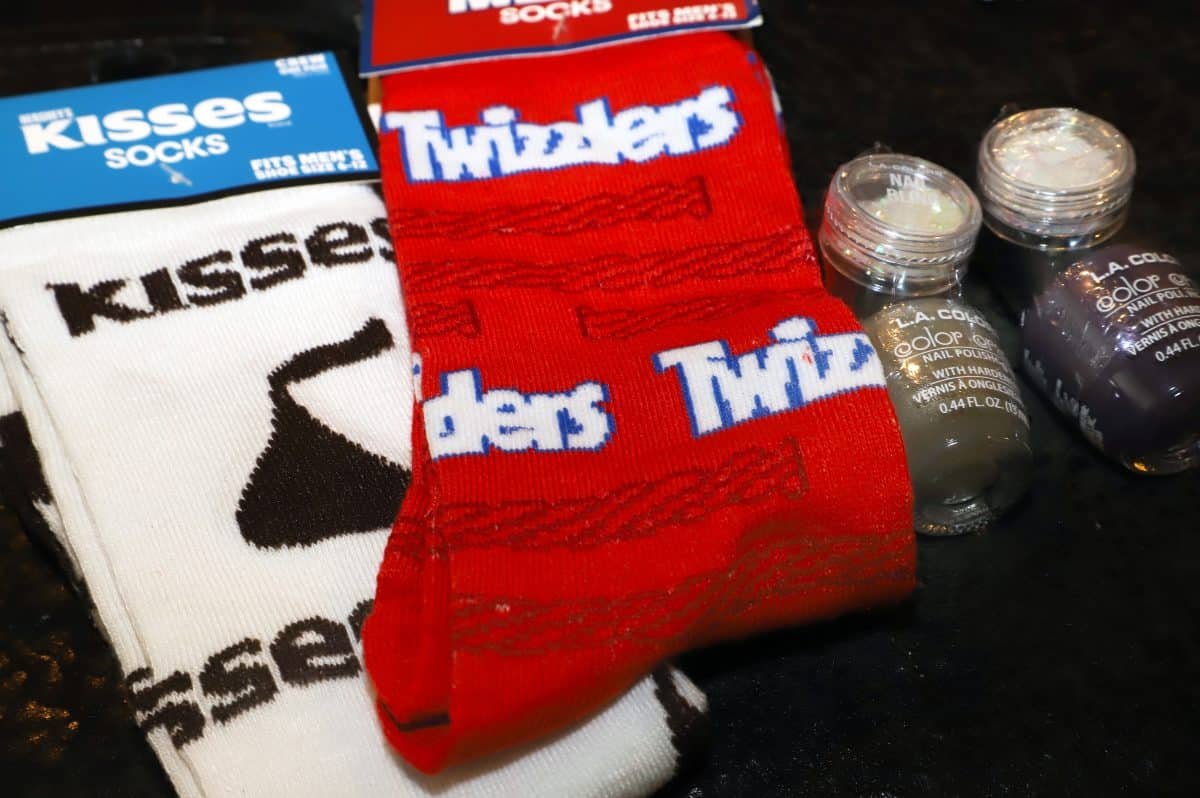 Another idea is to add comfy socks and something special for the specific person your gifting.
I added nail polish and little toys to ours!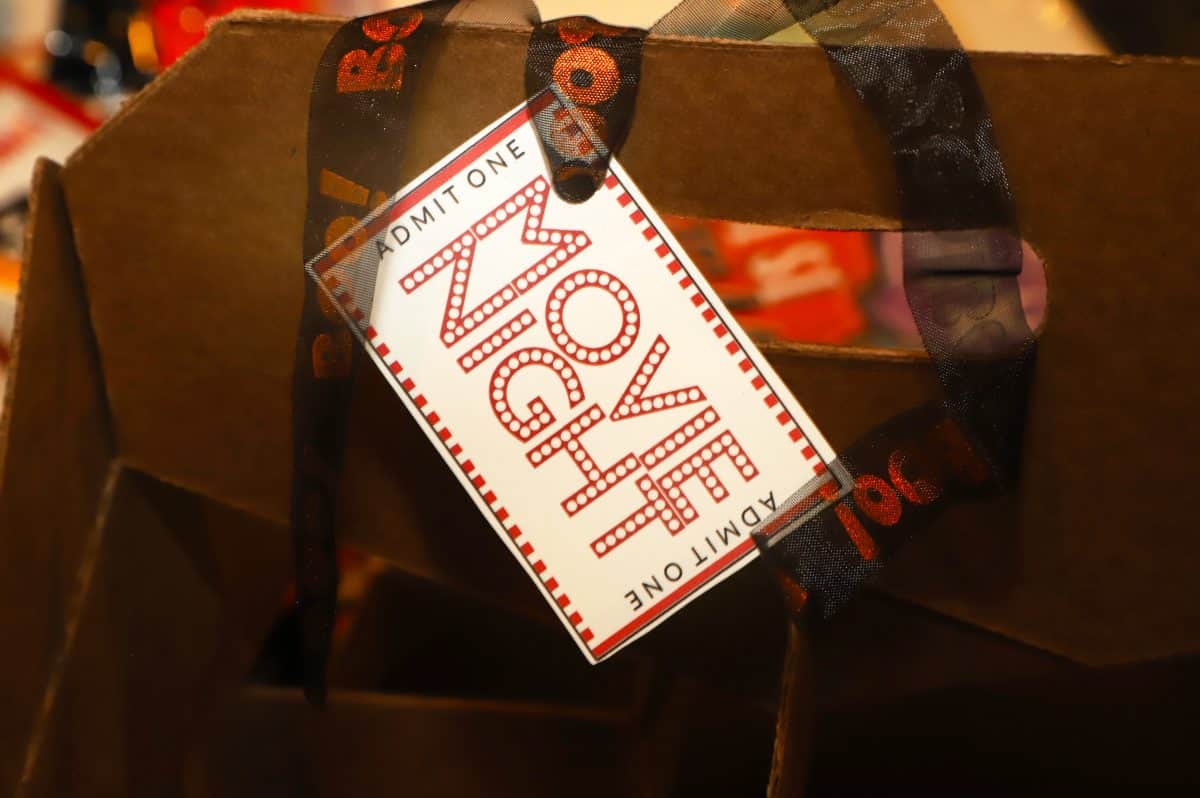 Use the Movie Night printable tag and attach it to the carrier. I punched a hole at the top and tied on with ribbon.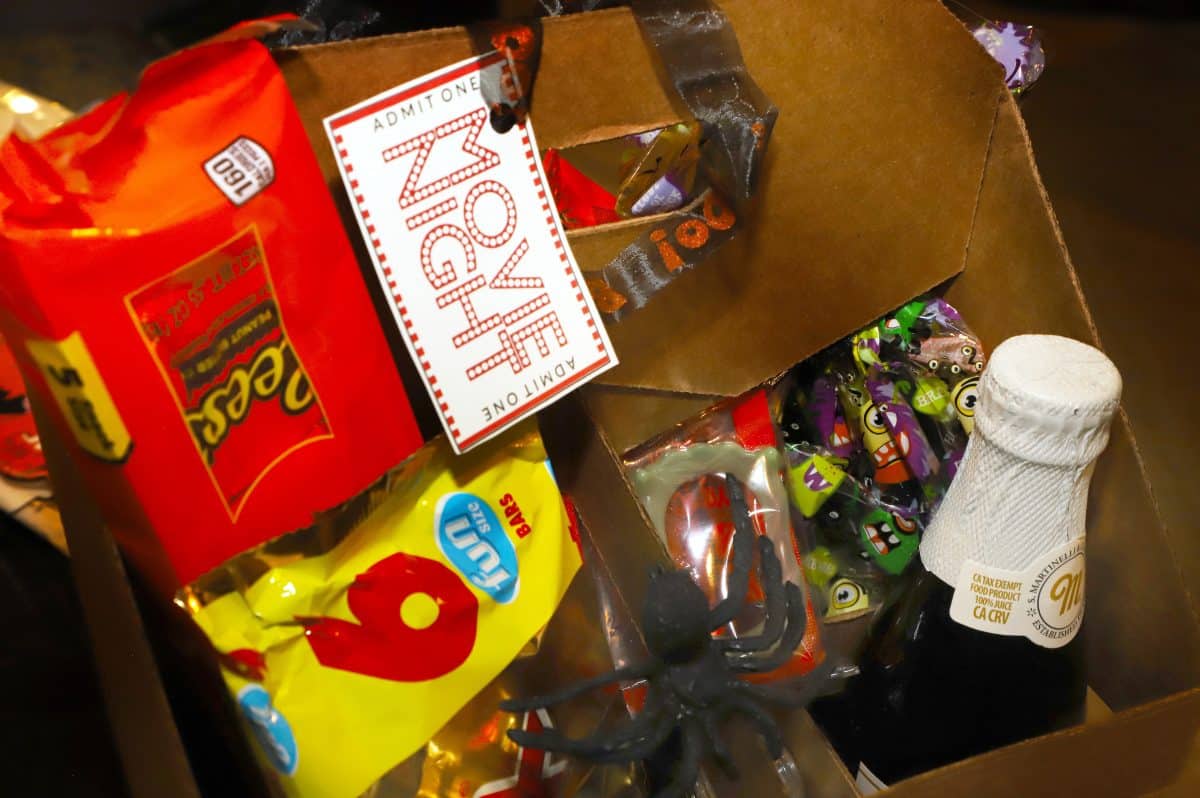 You can also add the tickets and movie night sign in the carrier for the person you are gifting to use for their movie night-
and even add a DVD or movie rental coupon.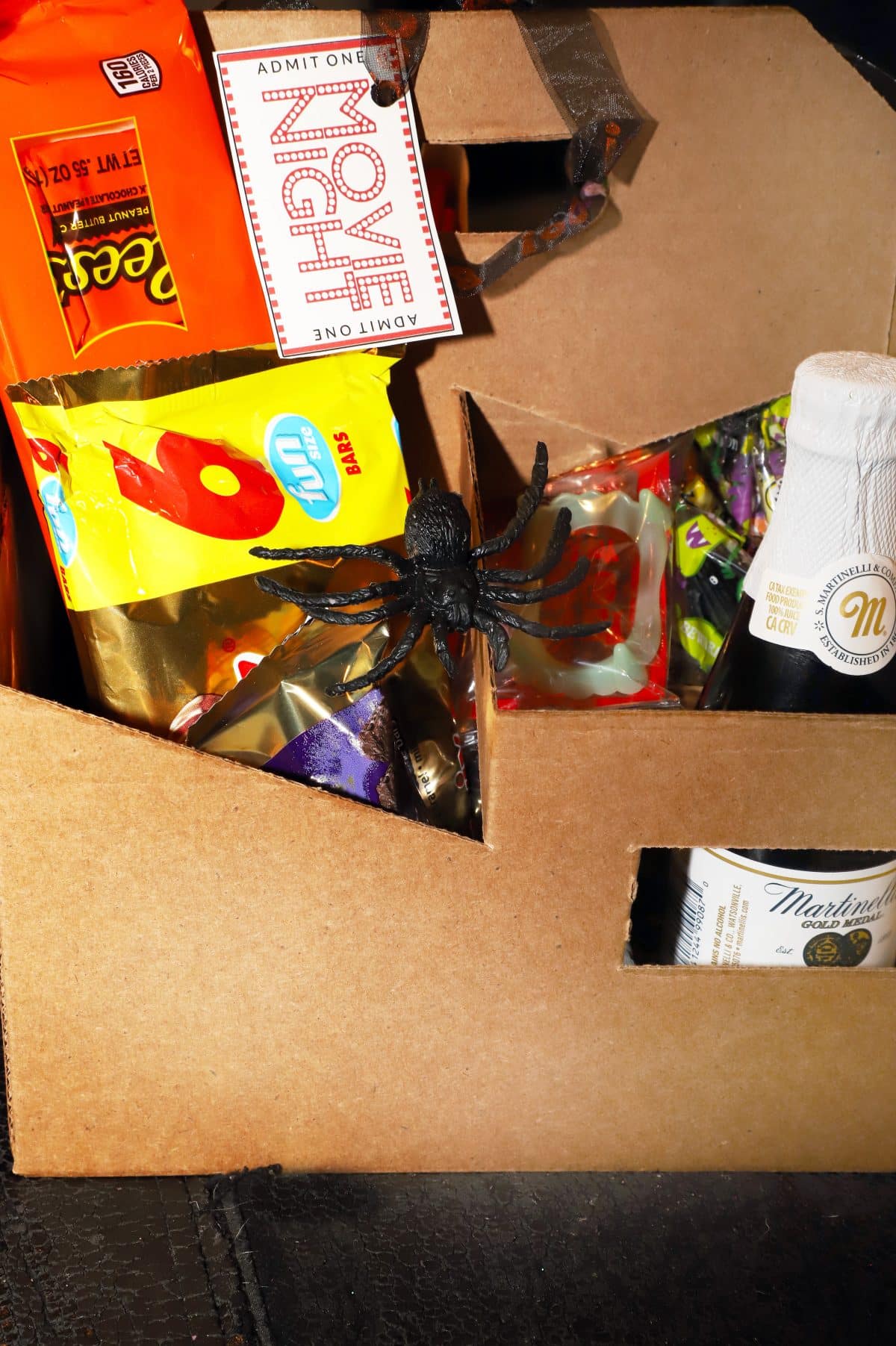 And for Halloween we added a spider and vampire teeth too- extra decorations to go with the holiday or theme are always a cool touch.
If you use a cardboard carrier too you could also color or decorate it with stickers. No matter what it will be a one of a kind gift!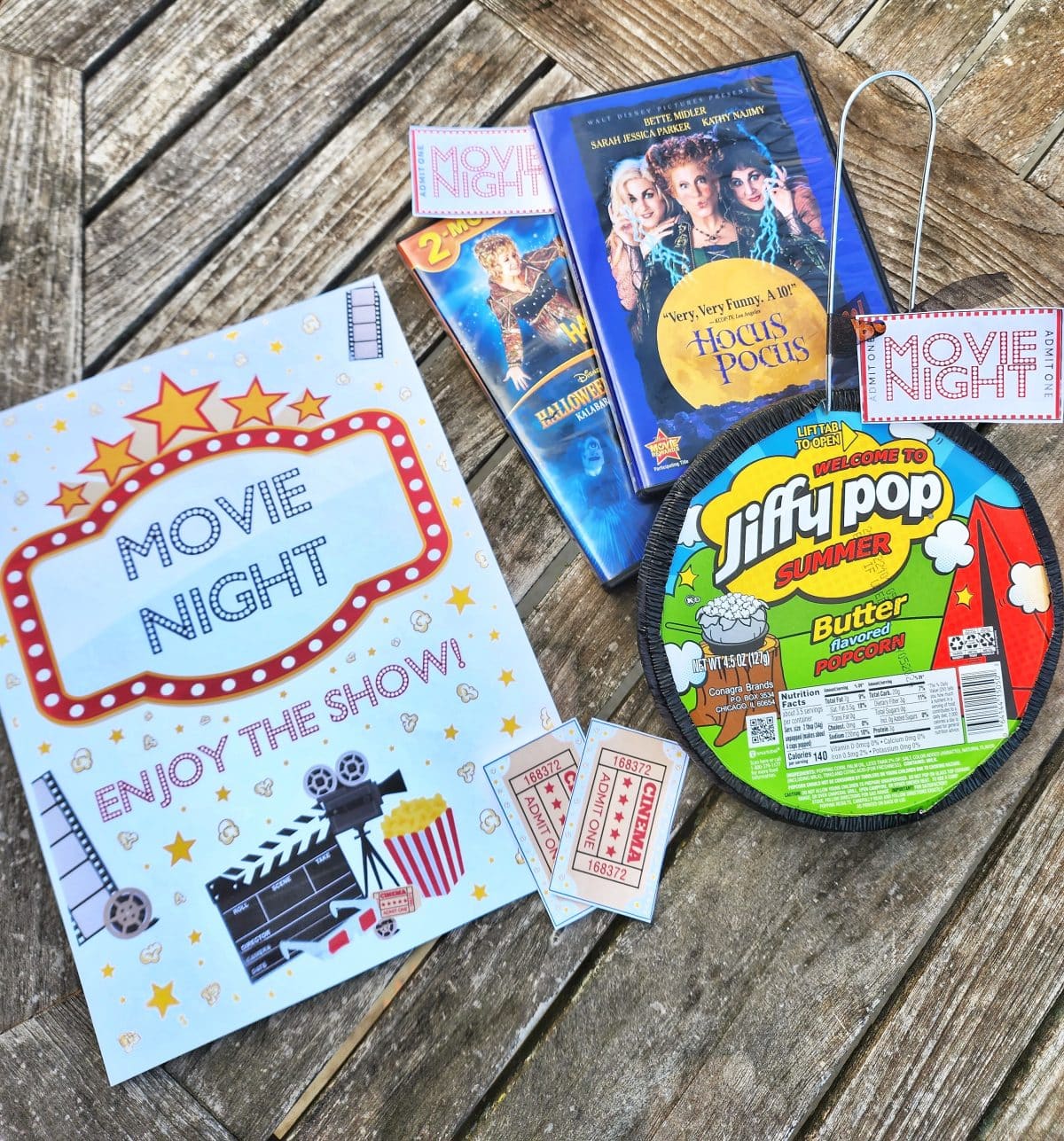 So fun and easy- this really is a great gift for just about anyone!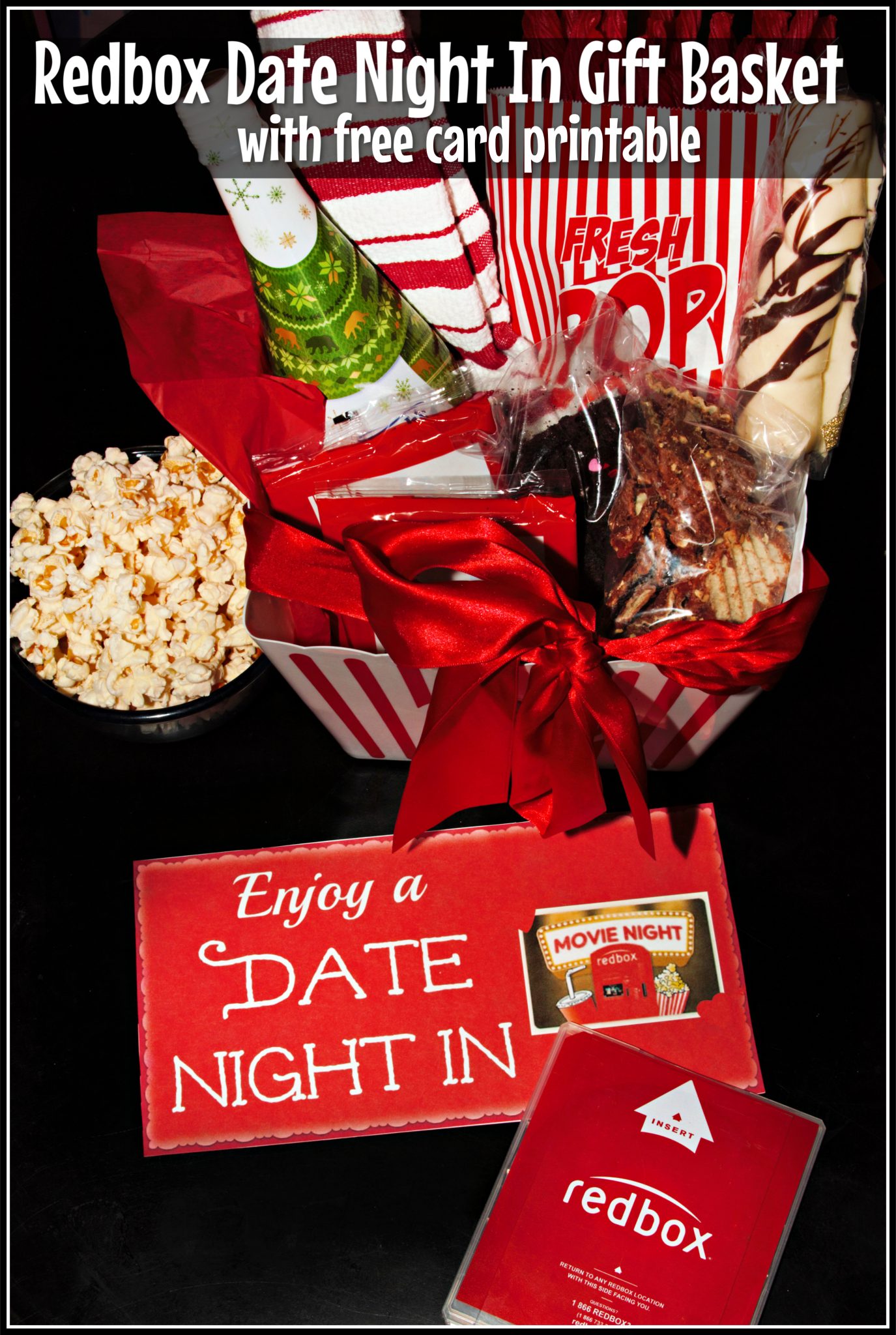 Also check out DIY Redbox Date Night In Gift Basket with Printable Card .
Print your Movie Night Signs and Labels below!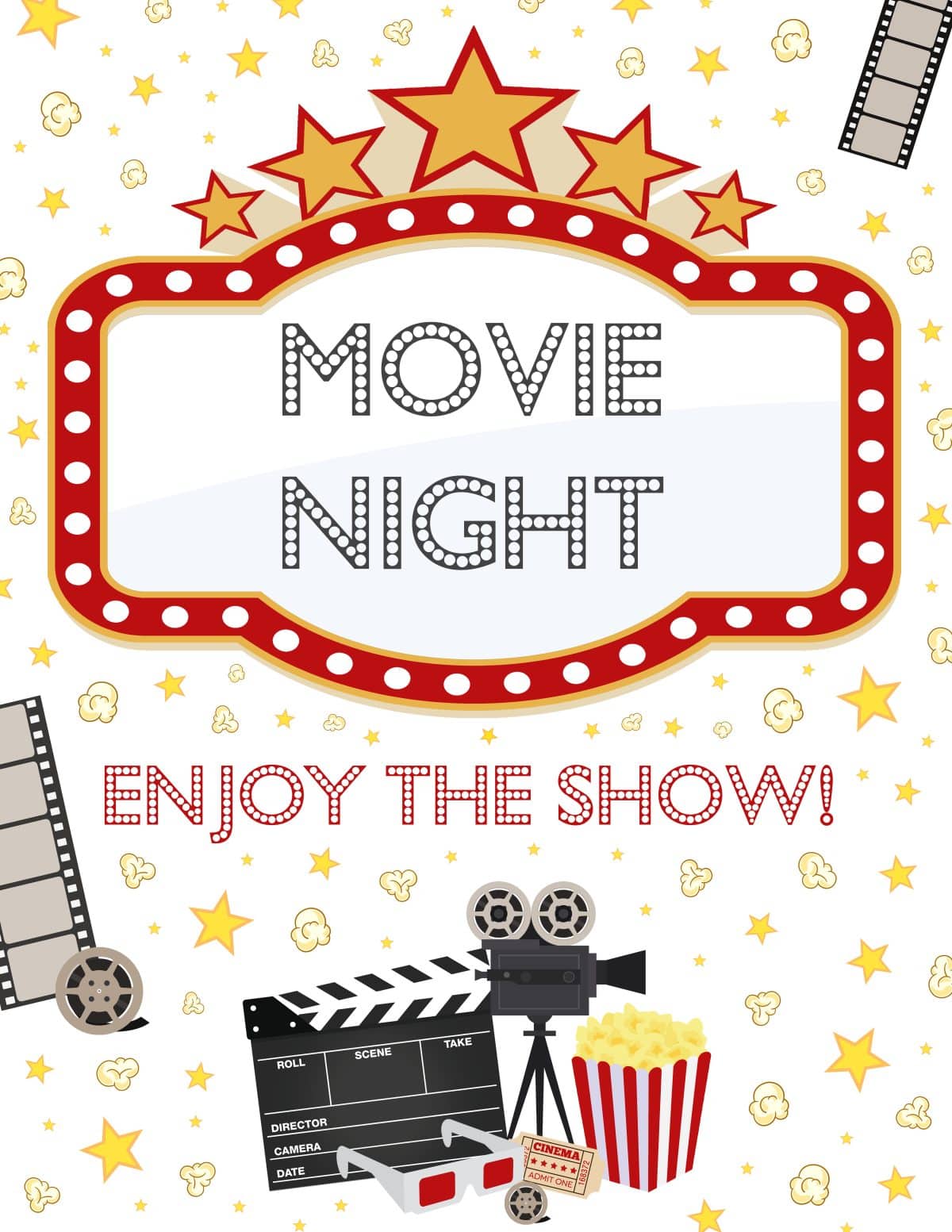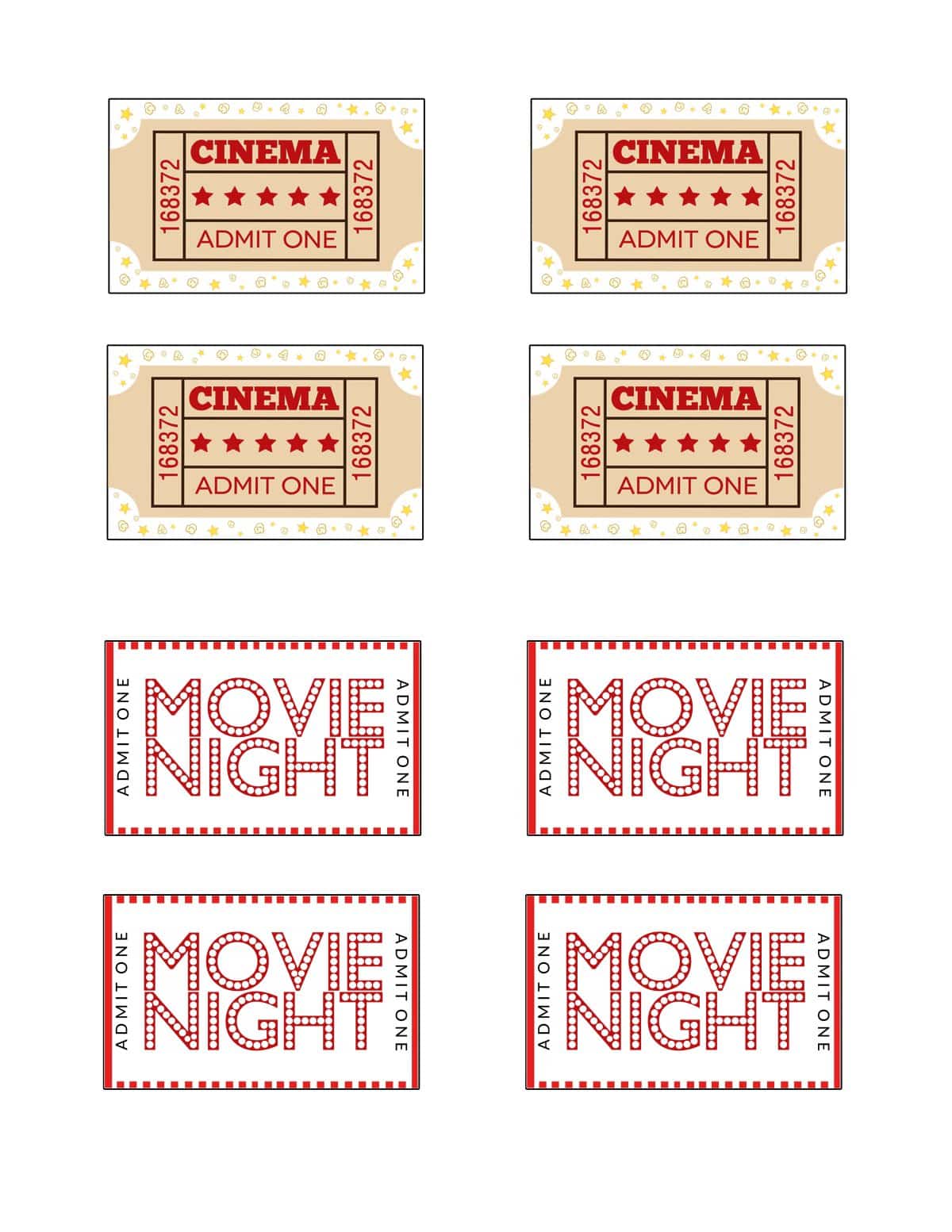 >> Print the 8×10 Movie Night Sign here. <<
>> Print the Tickets and Movie Night Tags (8) here. <<