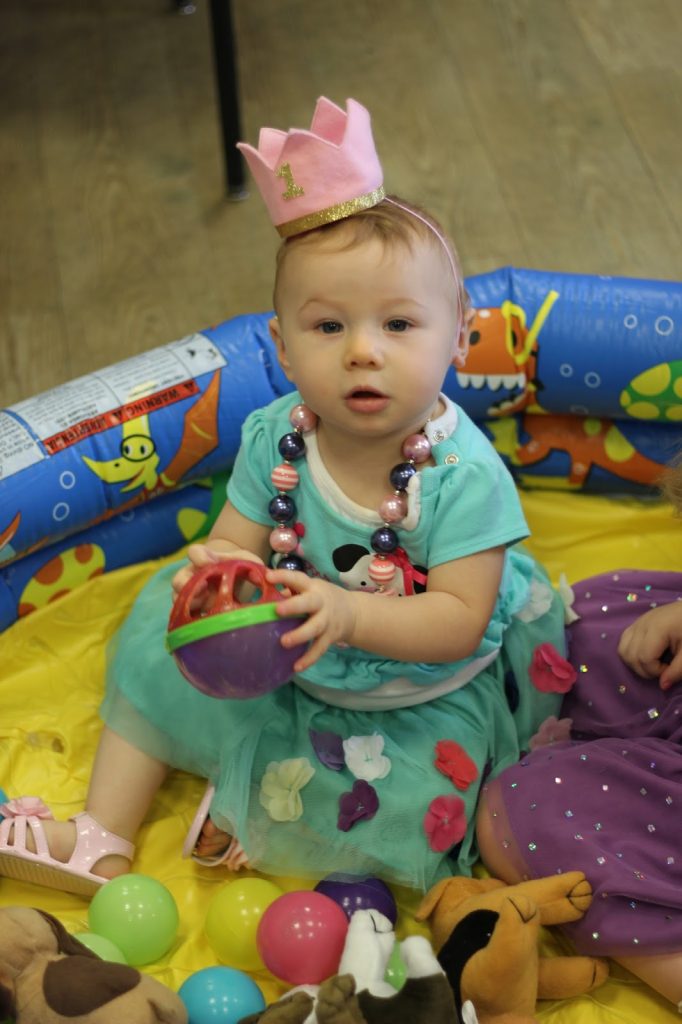 Stella sure had a great time at her Puppy Party!
Scroll down for a The Secret Life of Pets recipe and craft roundup!
Any flavor blue Jell-o works.
Ava chose Berry Blue for this recipe.
Makes Jell-o according to box directions.
Start by whisking in boiling water to powder mix.
Pour into a bowl and add cold water.
I like to transfer to a measuring cup for easy pouring.
Pour into cups, filling about 1/3 way.
Place in the fridge for the required time until set.
At party time, serve with spoons and watch them disappear!
You can buy separate veggies or save prep time by
using a small store bought veggie platter.
Pour 2 tbsp ranch dressing in the bottom of each cup.
Add 3 pieces of celery, 3 carrots, 2 tomatoes, and a few broccoli florets to the cup.
Serve right away or place in the fridge for the party later in the day.
Ava serving up her puppy themed snacks.
These would be great for serving at a pool party, cookout, or even a

I will be sharing Stella's party soon but here are a few more puppy themed foods we served.
Puppy Dog and bone shaped frosted cookies.
Puppy Chow in a dog bowl, of course.
Water Bowl Jello is always a hit!
Ruff-age Veggie Cups, using a store bought veggie platter to save time.
Kibble aka Cocoa Pebbles cereal.
Paw-sta Salad
Bone-wiches using sandwich roll ups.