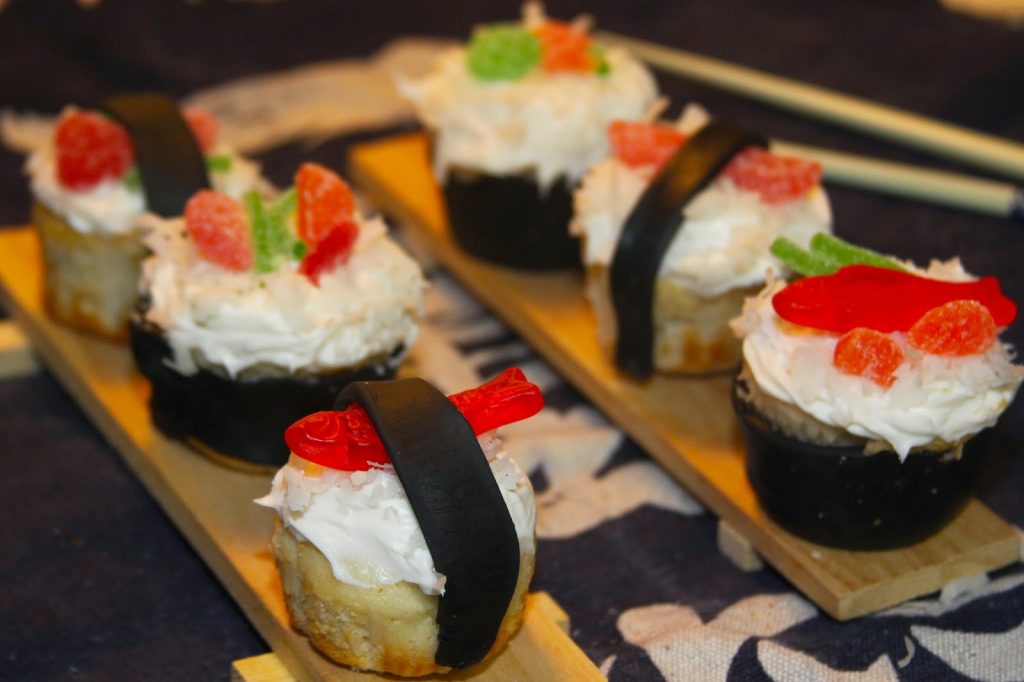 For my birthday this week my husband treated me to a sushi dinner at our local Japanese steakhouse. So naturally, I had to make a festive dessert for us to share after our fantastic seafood meal. Birthday cake came to mind at first, but then I decided instead to make a tried and true favorite: cupcakes!
I found a tutorial for these cute sushi cupcakes and knew this was just what I wanted for my bday!
This simple recipe uses boxed mix and premade frosting along with gummy candy and black fondant and believe it or not takes under an hour to prepare (including baking time)!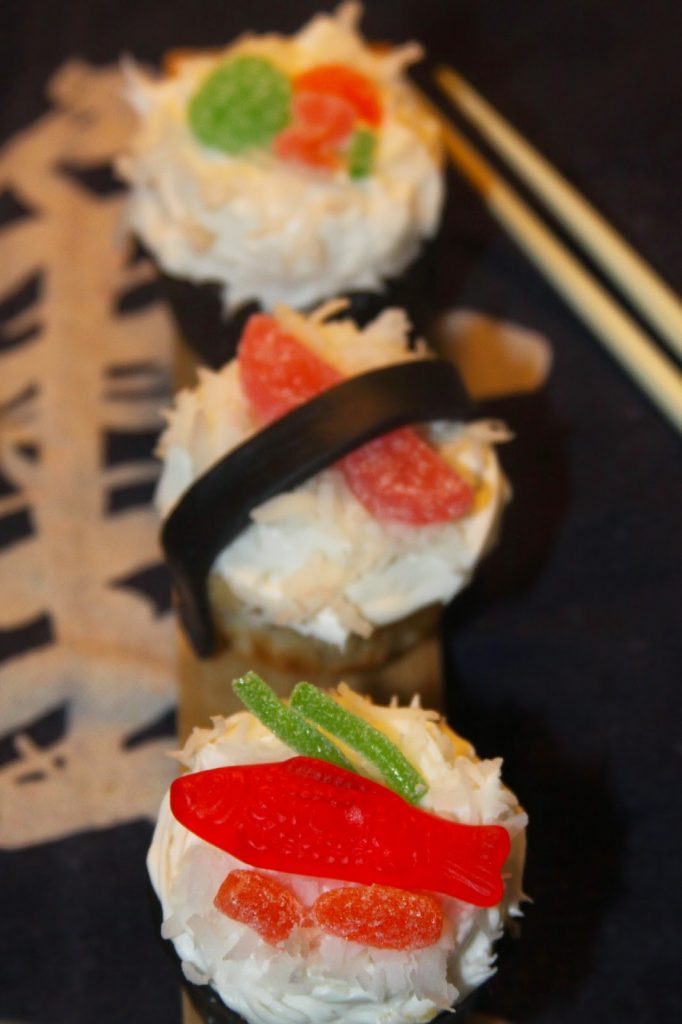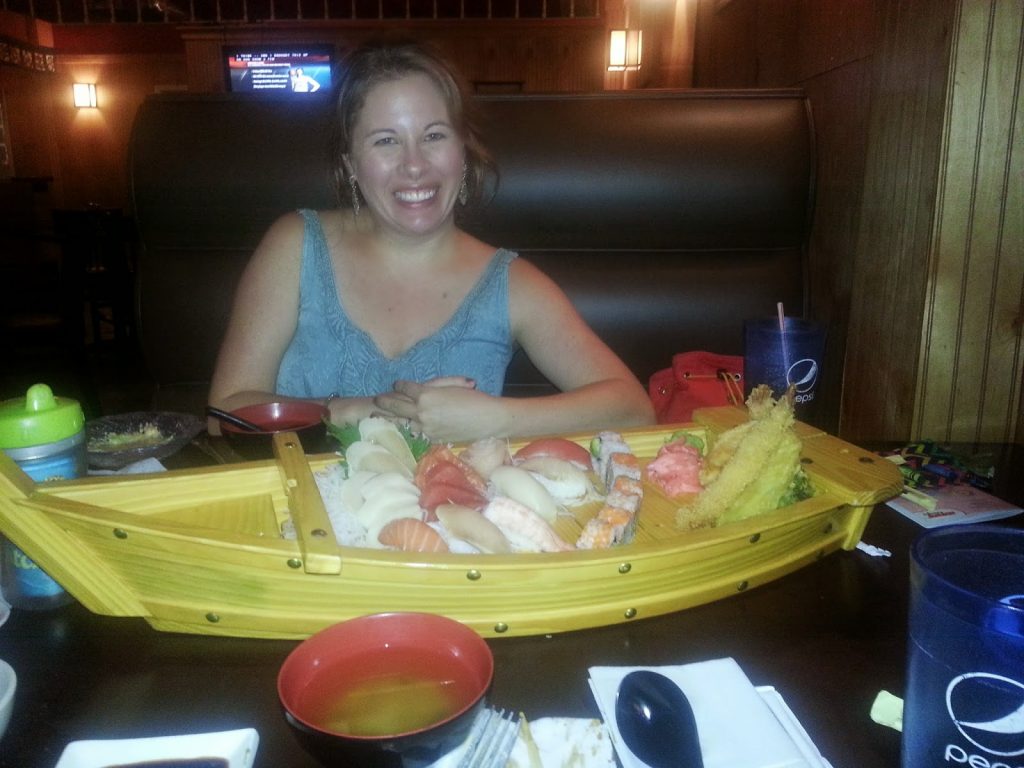 My delicious sushi birthday dinner. We ordered the "Love Boat".
Family portraits before dinner. I am so blessed to have these two in my life!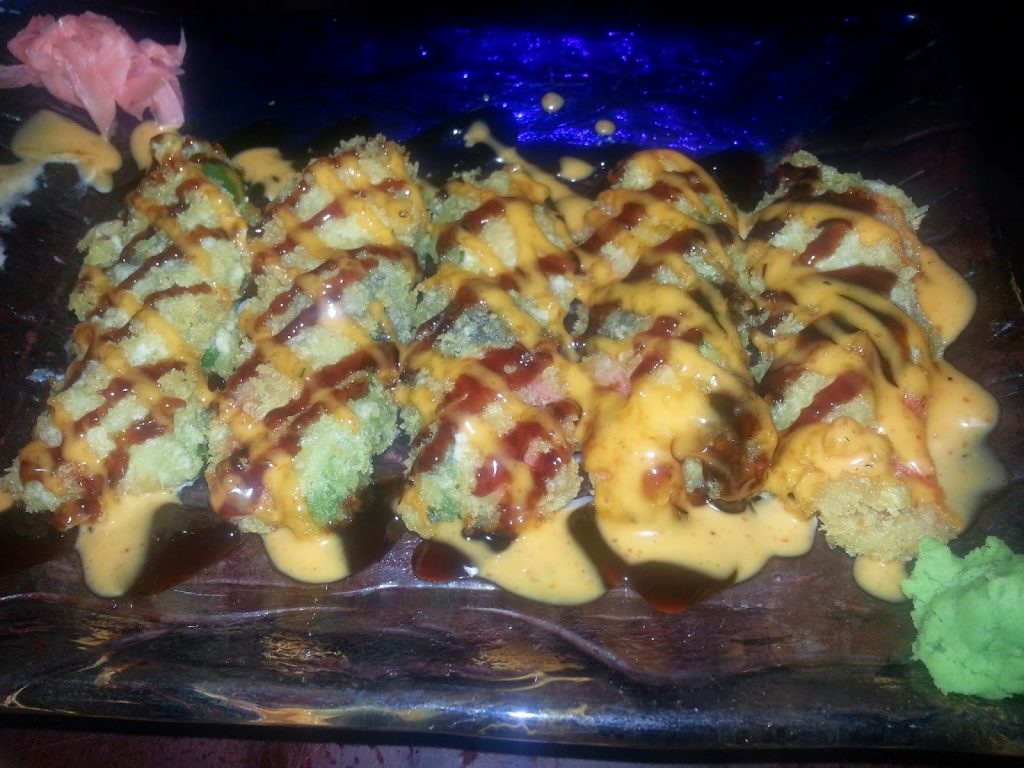 One of my faves: the Tempura Jalapeno Roll.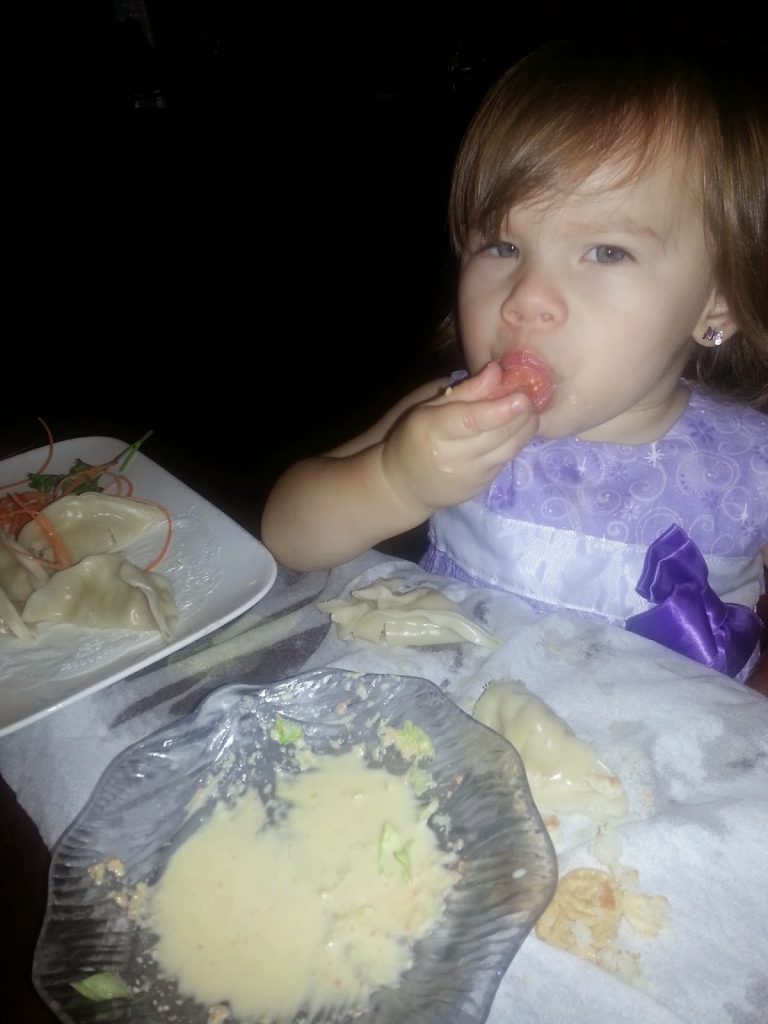 My little foodie started her meal with miso soup
then nibbled on potstickers, sushi, and carrots dipped in ginger dressing.


Ingredients:
(Makes 24-36 cupcakes depending on size)
1 box of fluffy white cake mix
1 cup water
1 cup vanilla Greek yogurt
black fondant (I found mine at Wal-Mart)
1 can white frosting
shredded coconut
assorted gummy candies (sour straws, fruit wedges, Swedish Fish, etc)
Directions:
Preheat the oven to 350 degrees.
In a large mixing bowl combine cake mix, a cup of water, and a cup of nonfat Greek yogurt in place of oil and eggs. This gives the cupcakes an Angel food-like texture.
Pour into cupcake pans filled with cupcake liners.
Bake for 15-20 minutes or until a toothpick inserted into cakes comes out clean.
Let cupcakes cool completely then unwrap all the cupcakes.
Roll out your fondant and cut it into strips that fit around your cupcakes. You'll probably need about 2 inches off of a fondant block.
Wrap with a strip of fondant.
Pipe a bit of frosting onto the top.
Top with a sprinkling of coconut to give a rice-like effect to the frosting and top with chopped up gummy candy and gummy straws for the traditional sushi roll style.
For a sashimi look, simply unwrap your cupcake, top with frosting and coconut, add a Swedish Fish and wrap with a small strip of fondant.
Serve these tasty treats with chopsticks and try to eat just one!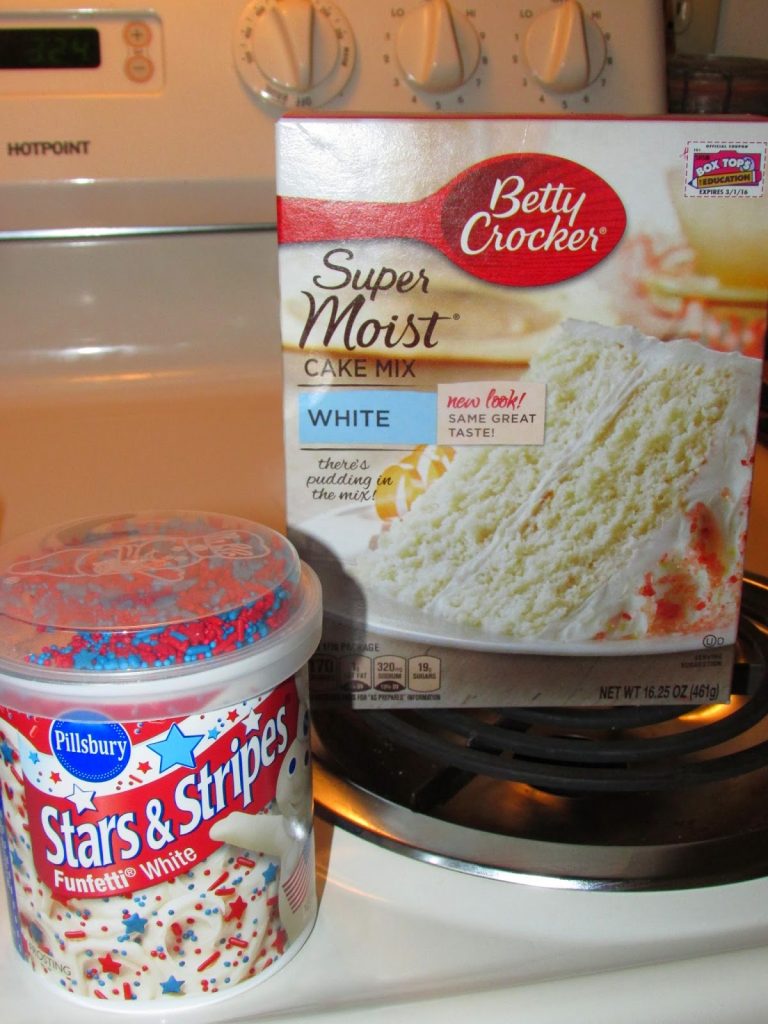 I used boxed moist white cake mix and white frosting (I like to buy the festive kind with sprinkles on the side and keep those for a later recipe).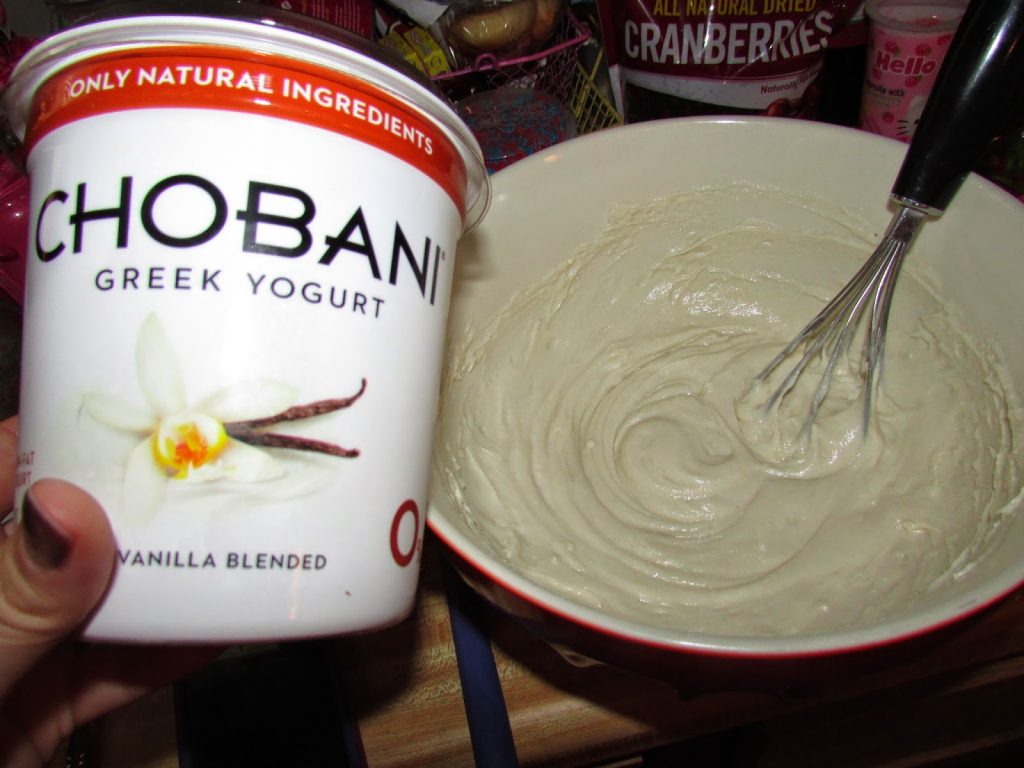 No need for oil or eggs! Just add 1 cup water and one cup Greek yogurt (I used vanilla) to a bowl and mix with cake mix.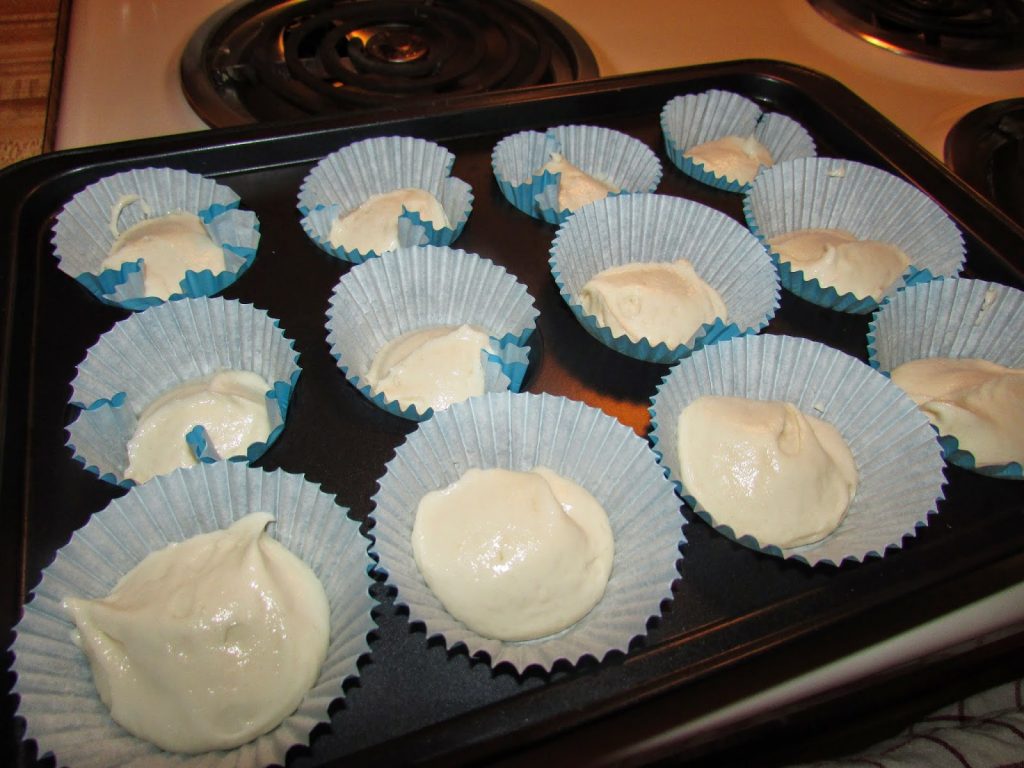 Bake cupcakes in a 350 degree oven for 15-20 minutes.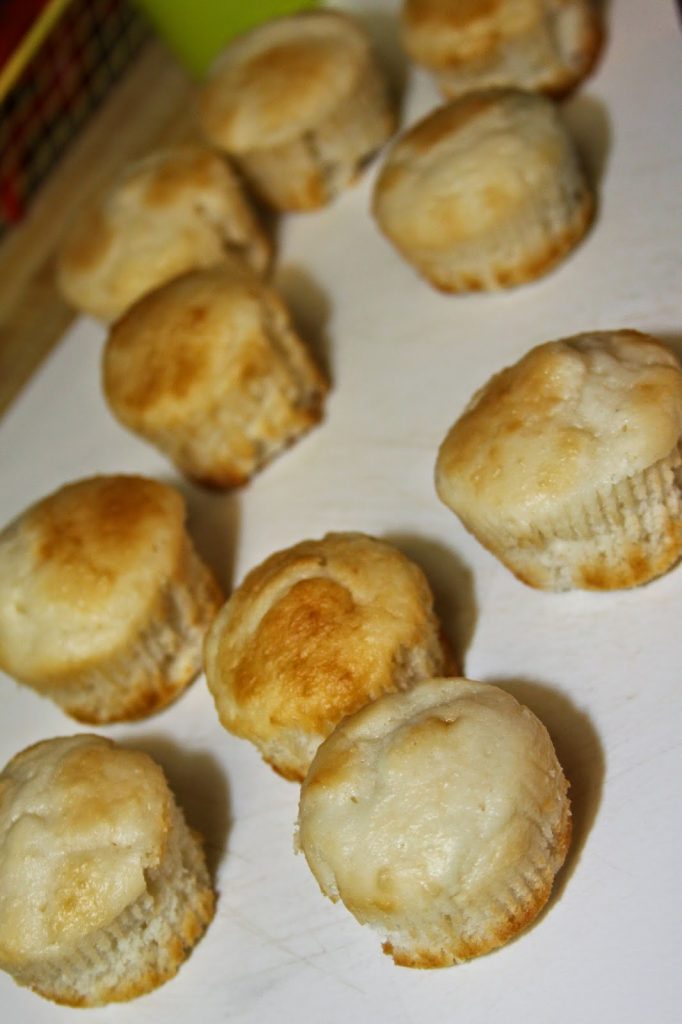 Let cool completely then unwrap.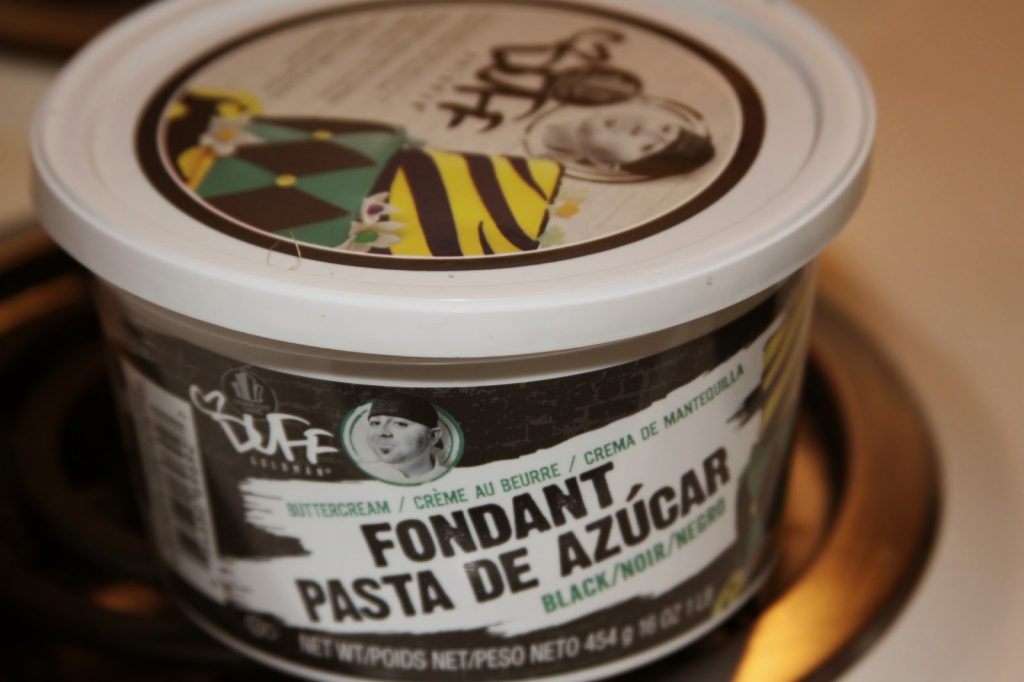 Fondant is pretty easy to find. I bought this tub from Wal-Mart.
Bonus: it's Duff from
Ace of Cake's
brand!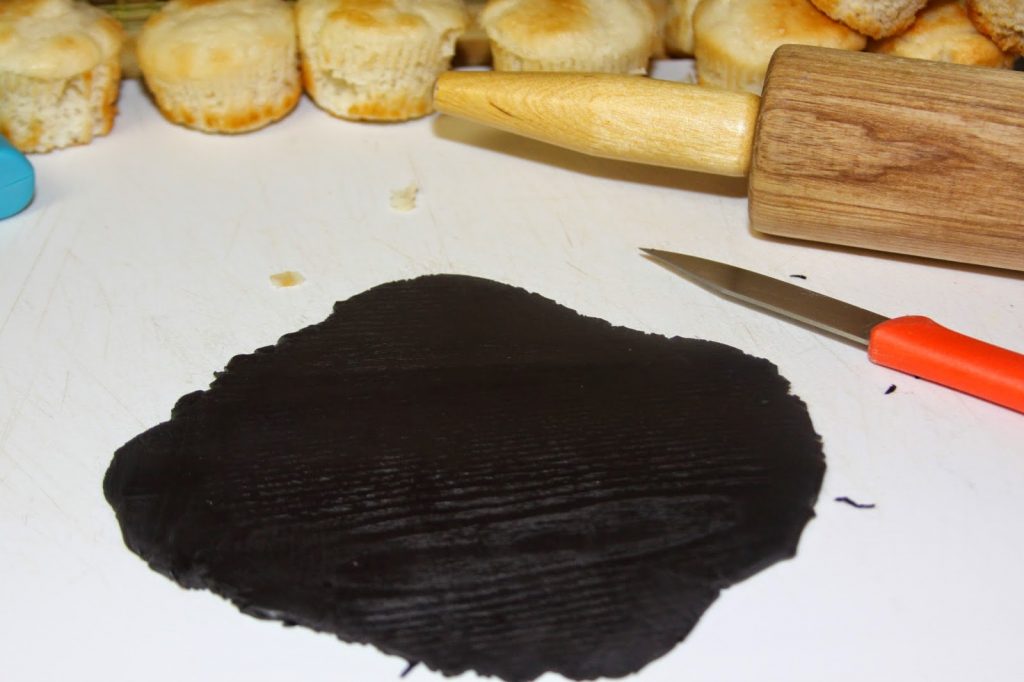 Cut about 2 inches off a black fondant block and roll out. Cut into strips to fit around bottom of some cupcakes and thin smalls trip to fit across the top of the rest of cupcakes. This is the "seaweed".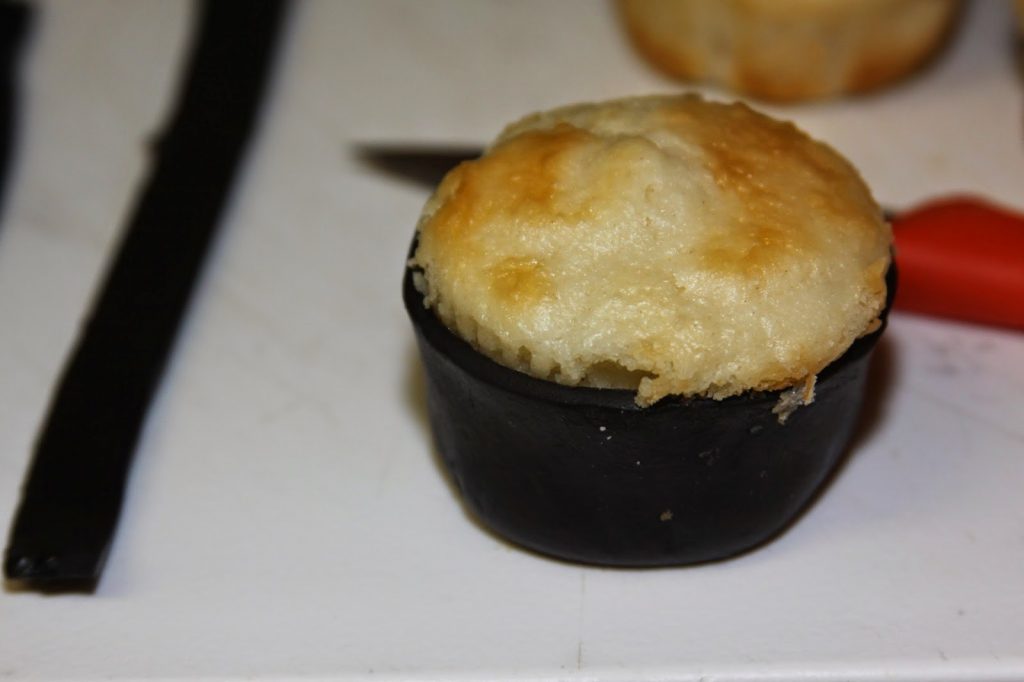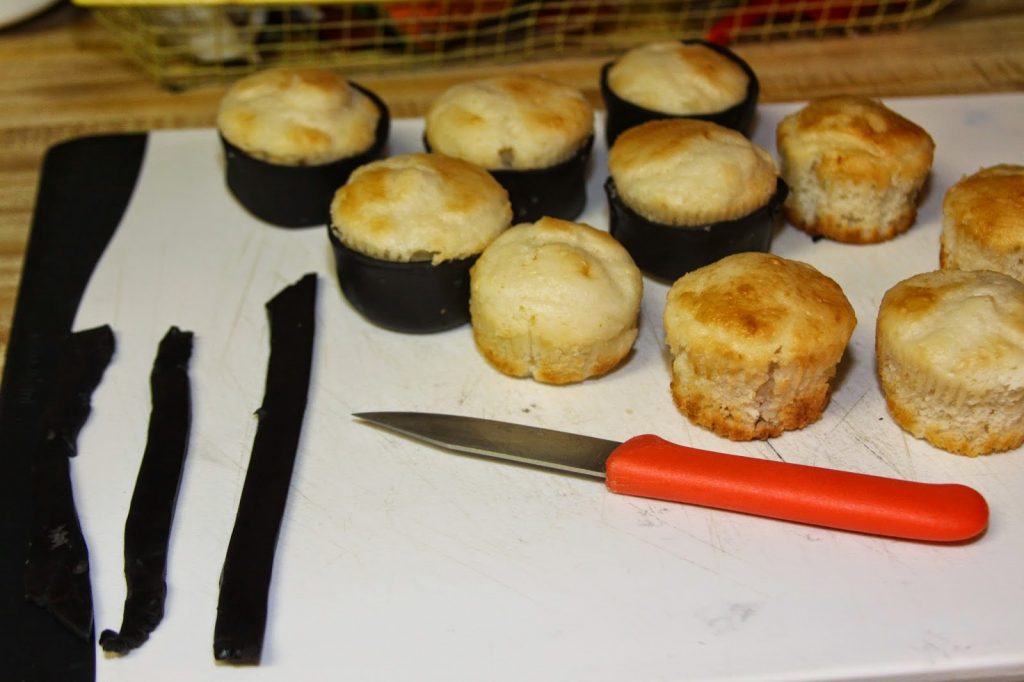 I just use a pairing knife and cut the fondant to fit. This was my first time using fondant but it was surprisingly easy to work with and I could mold it to fit and stretch.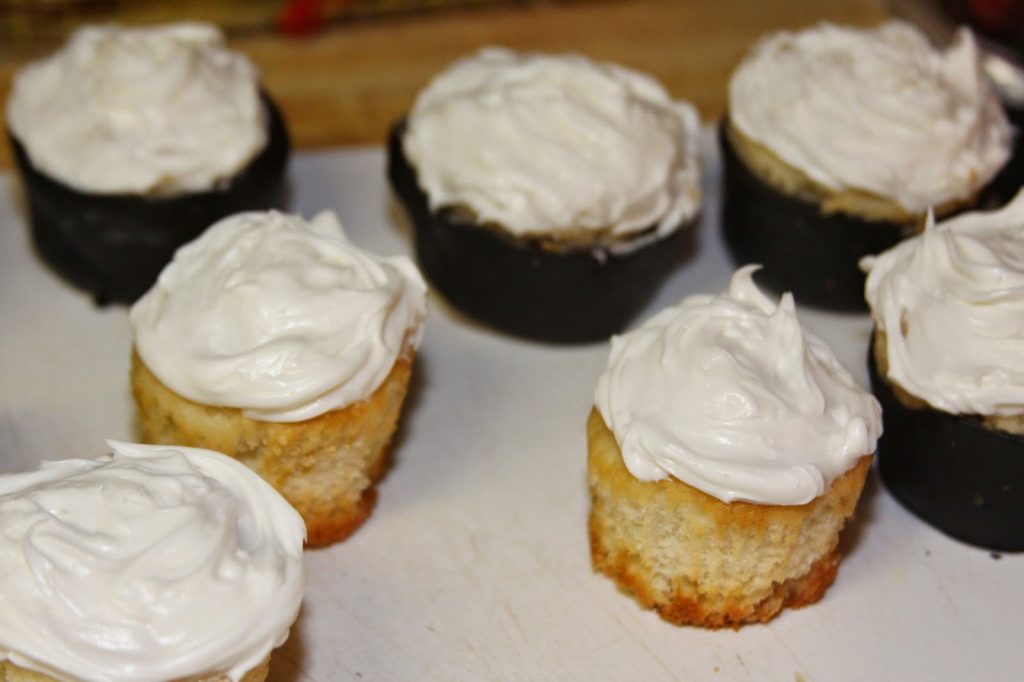 Pipe or spread frosting on top of cupcakes.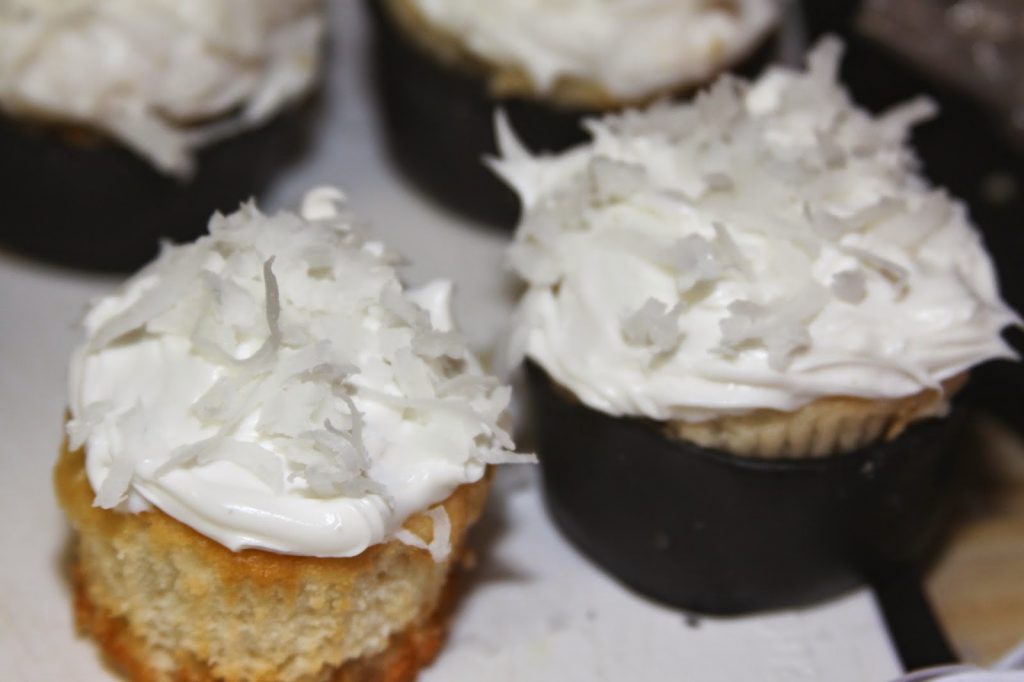 Top with a sprinkling of coconut. This is the sushi "rice".
Now time to get creative!
Decorate the top of your "sushi" with Swedish fish and chopped up gummy candy and sour straws to look like sushi toppings. You can also use these Fruity-Fruitti gummies to look like roe on your sushi!
Serve with chopsticks and enjoy!
How cool did these turn out?!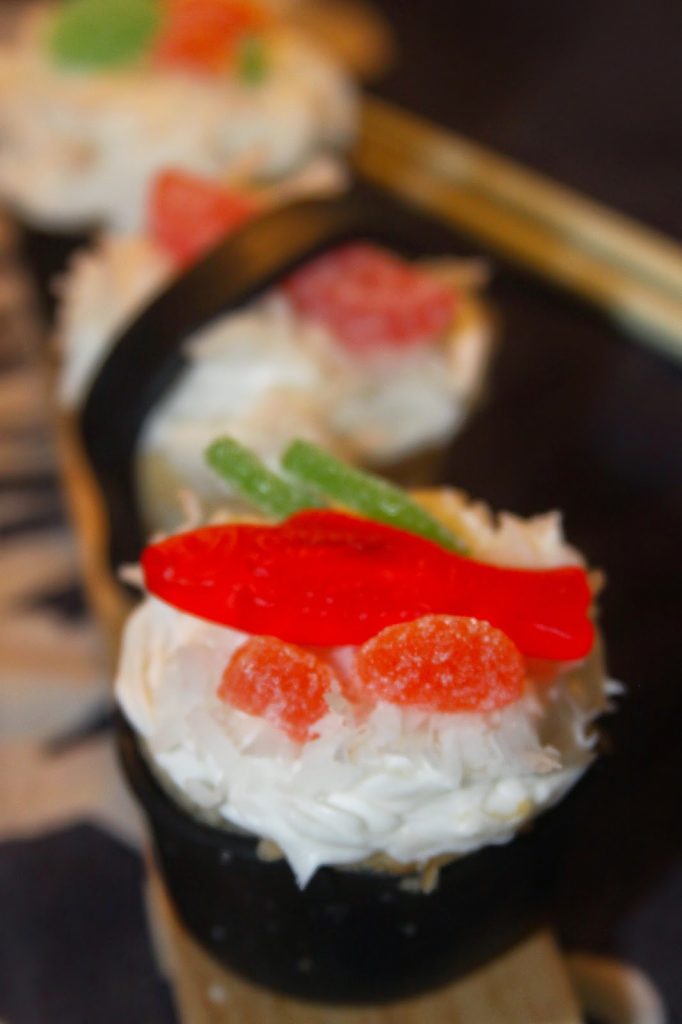 I just loved the end result…and they were tasty too!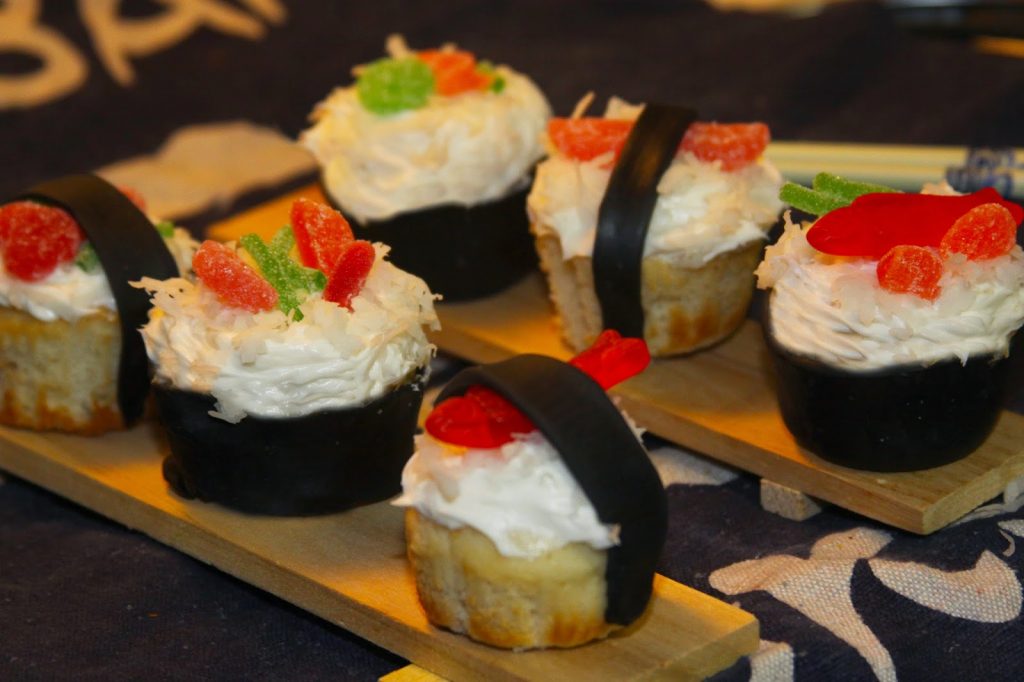 These would be a festive dessert to serve at a sushi party!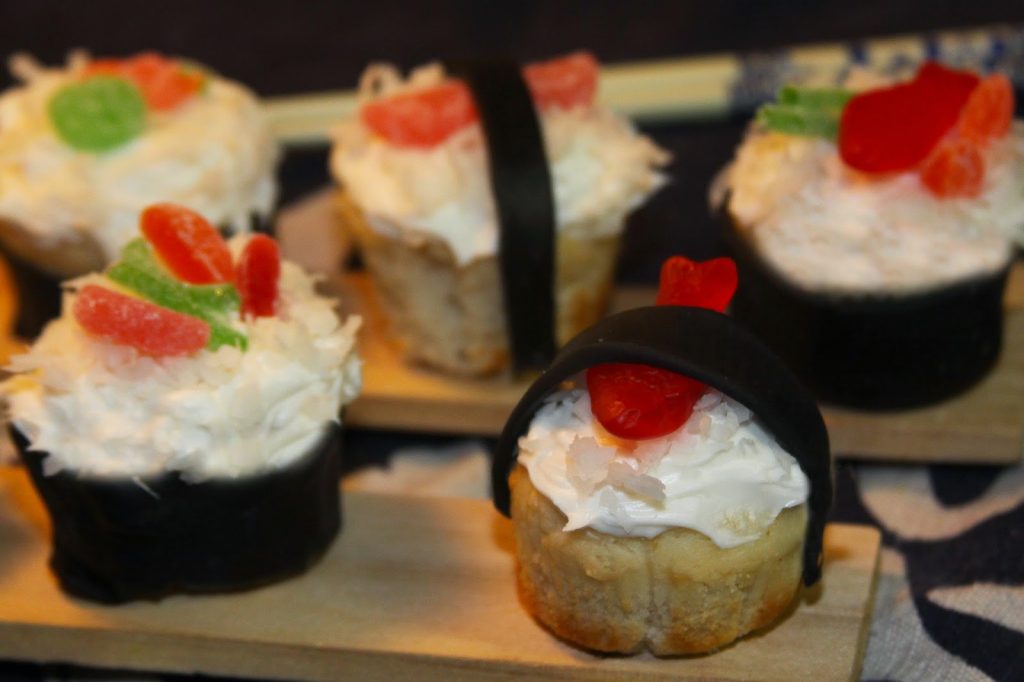 Just like sushi these are bite size and delicious….and bet you can't eat just one!