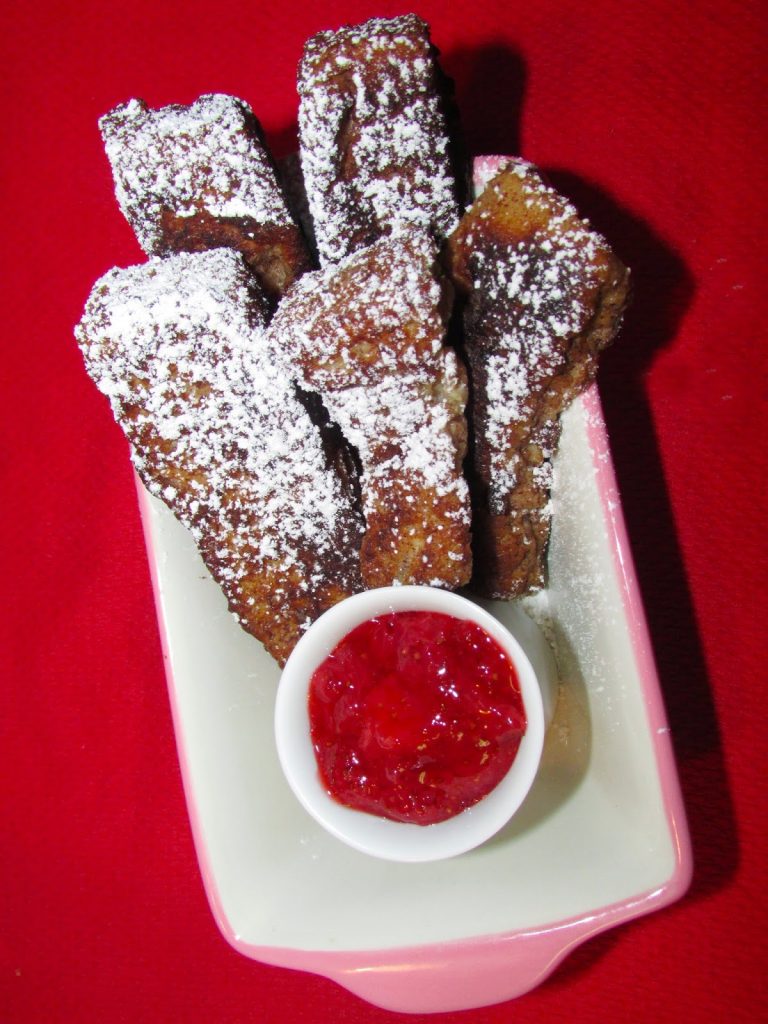 I am always on the lookout for fun, easy to handle (and eat) breakfast dishes for my daughter, who is now 15 months old. We usually stick with her favorite: fruit, oatmeal, waffles, and eggs. But when I came across this recipe for
French Toast Sticks
I knew she would love it! Instead of serving these with the traditional maple syrup though, I decided to make a strawberry sauce—it is Valentine's week, ya know! Anything red or pink and sweet is perfect for Valentine's week! The end results was delicious, crunchy and cinnamony and paired with the strawberry dipping sauce (Ava LOVES to dip anything!) it was a hit!
Make this for your sweetheart this Valentine's week and they will love it–and you!
Ava chowing down on her French Toast Sticks! Happy girl!

Ingredients:
Makes 4 servings
For French Toast Sticks:
4 slices thick-cut day old Texas toast
2 eggs
1/2 cup heavy cream
1 tsp cinnamon
1 tsp sugar
1 tsp vanilla
Approx 6 tbsp unsalted butter
For Strawberry Sauce:
16oz (1lb) strawberries, stems removed and sliced
1/4 cup sugar
1/4 cup water
1 tbsp lemon juice
Directions:
For French Toast:
Cut each slice of Texas toast into four sticks. Set aside.
In a large bowl, whisk together the eggs, heavy cream, cinnamon,
sugar and vanilla.
Dip each piece of bread in the egg mixture, turning
to coat it on all sides so that it's well-saturated with the custard.
Shake off any excess and place the coated bread on a large plate or
baking dish. Repeat the dipping process with the remaining pieces of
bread.
Heat a large sauté pan over medium heat and add 2 tablespoons of
butter.
Once the butter has melted, place several of the coated sticks
in a single layer in the pan. (Do not overcrowd the pan.)
Cook until
golden brown on one side then flip and continue cooking until the sticks
are golden brown and slightly crisped on all edges.
Serve warm with strawberry sauce on the side or ladled on top.
For Strawberry Sauce:
Combine all the ingredients in a small pot
over medium heat.
Bring to a boil and cook over medium low heat for
20-30 minutes.
Serve warm or cold.
French Toast recipe from: http://www.justataste.com

Trim the strawberries and slice. Add to a pot with sugar, water, and lemon juice.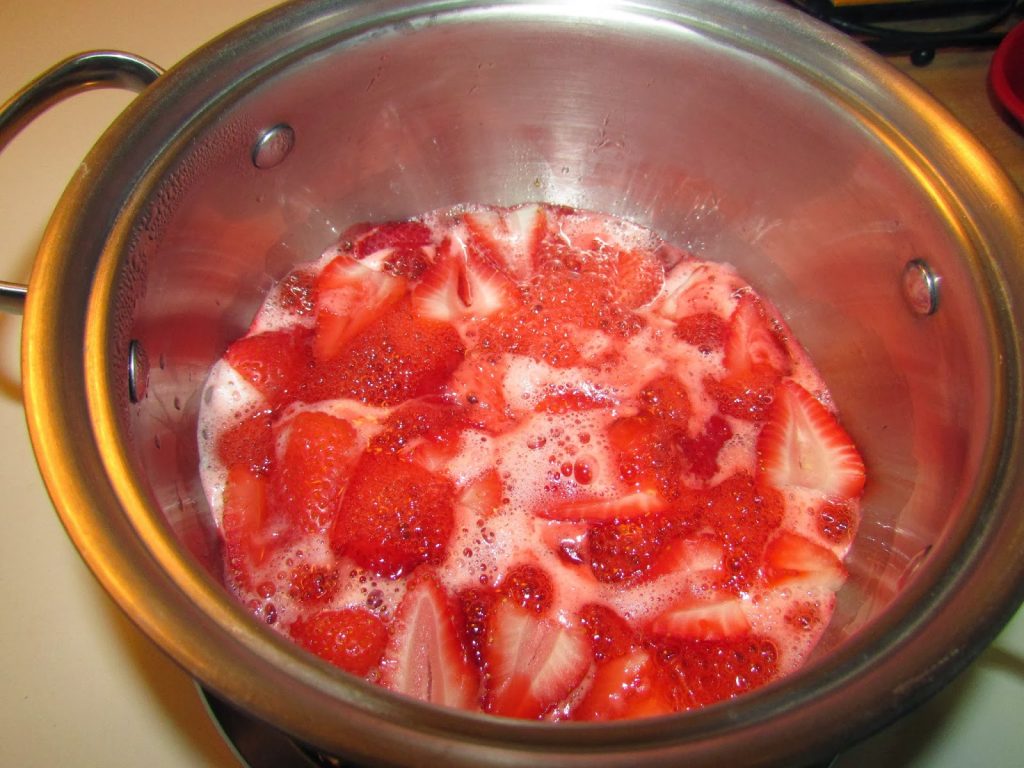 Bring to a boil and cook over med low for 20-30 minutes until cooked down to your liking.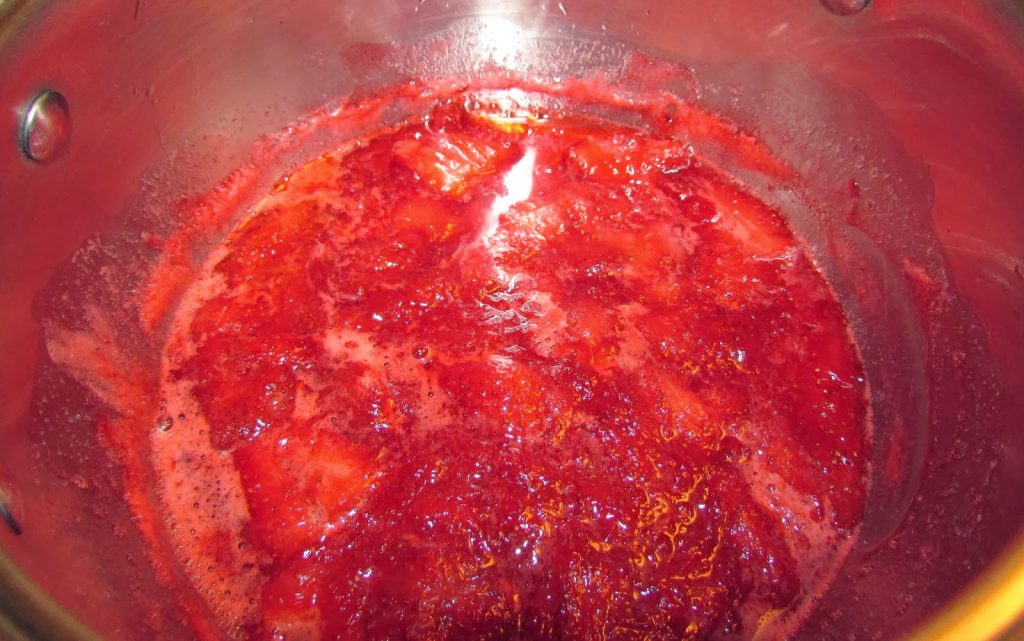 Serve warm or cold! Delicious for breakfast but also over ice cream and yogurt!

Make the custard ingredients:
whisk together eggs, milk, cinnamon, sugar, and vanilla.
Thick Texas Toast style bread that is slightly dry (day old) works best for this recipe so it holds together well and doesn't fall apart in the custard. Cut each slice into four sticks.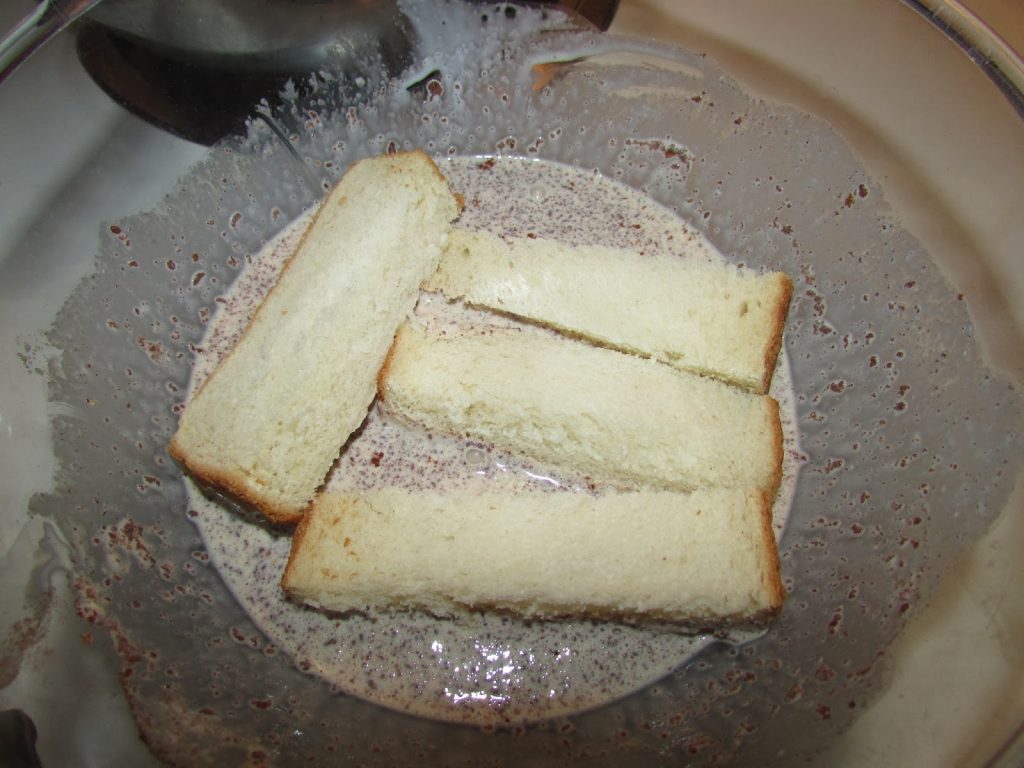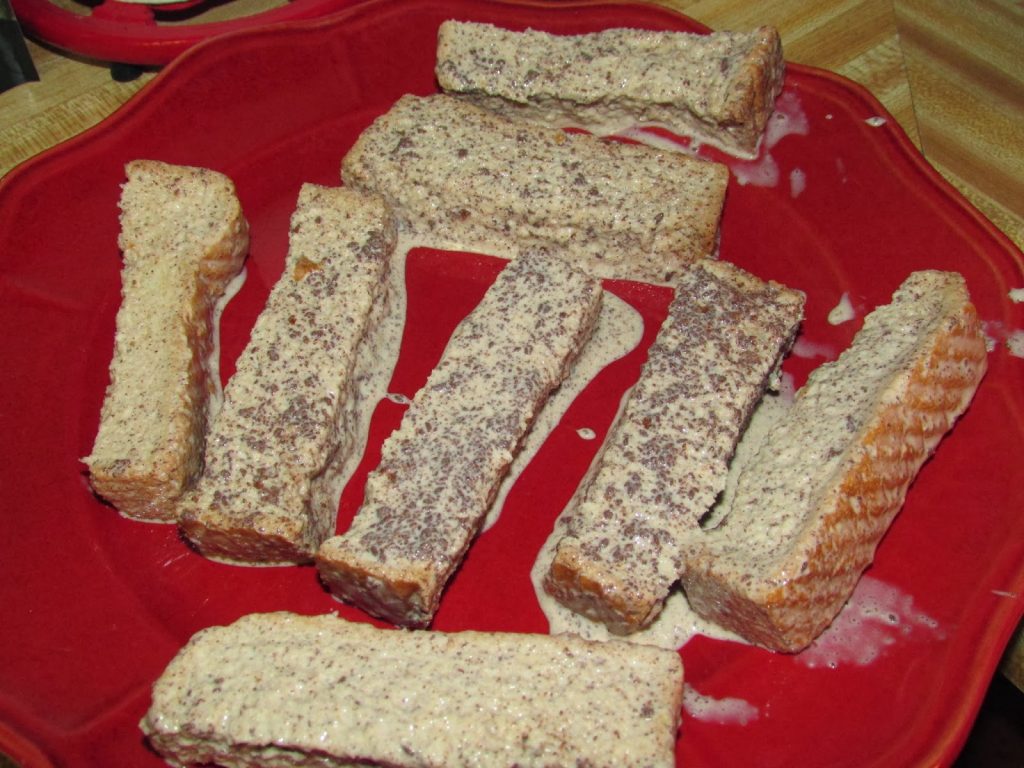 Dip each stick in the custard and let excess drip off.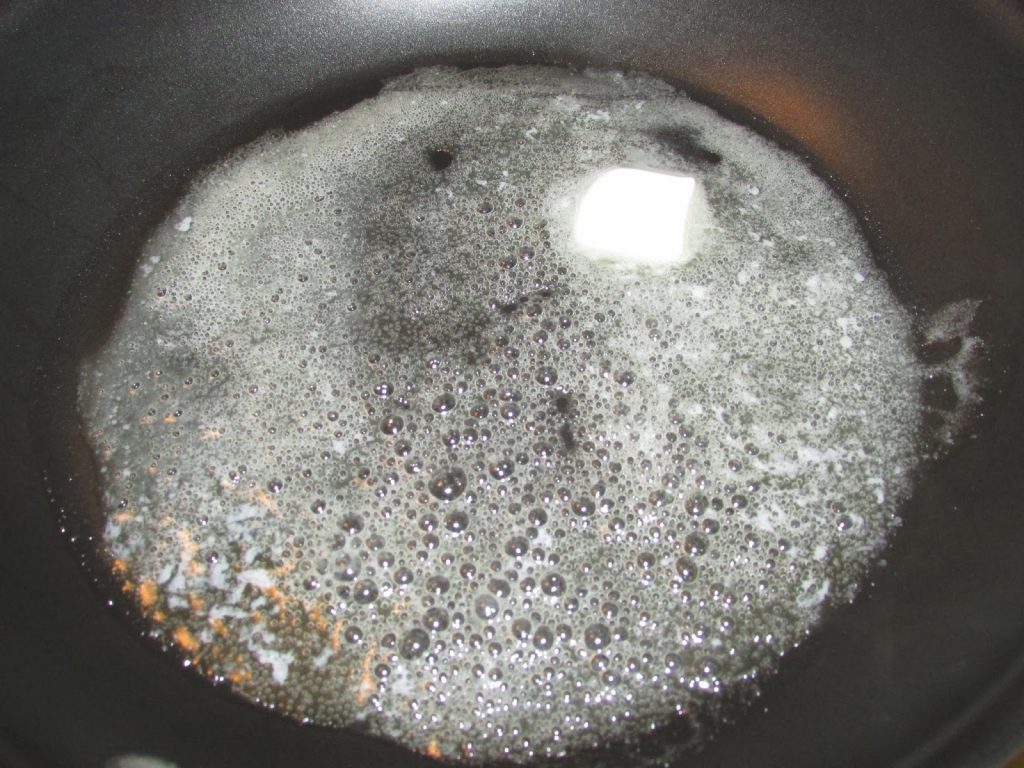 Melt a couple tablespoons of butter in a hot skillet.
Add a few French Toast sticks to the skillet and brown on all sides.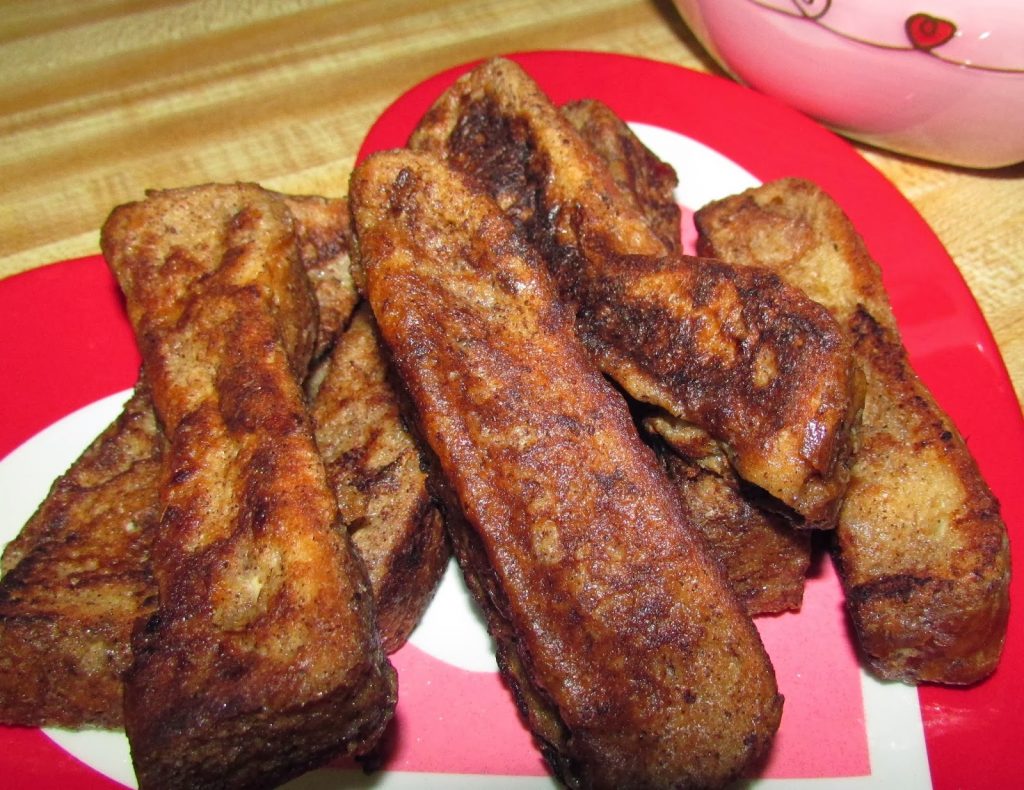 Cook in batches and keep warm. Serve with warm Strawberry Sauce on the side or drizzled on top.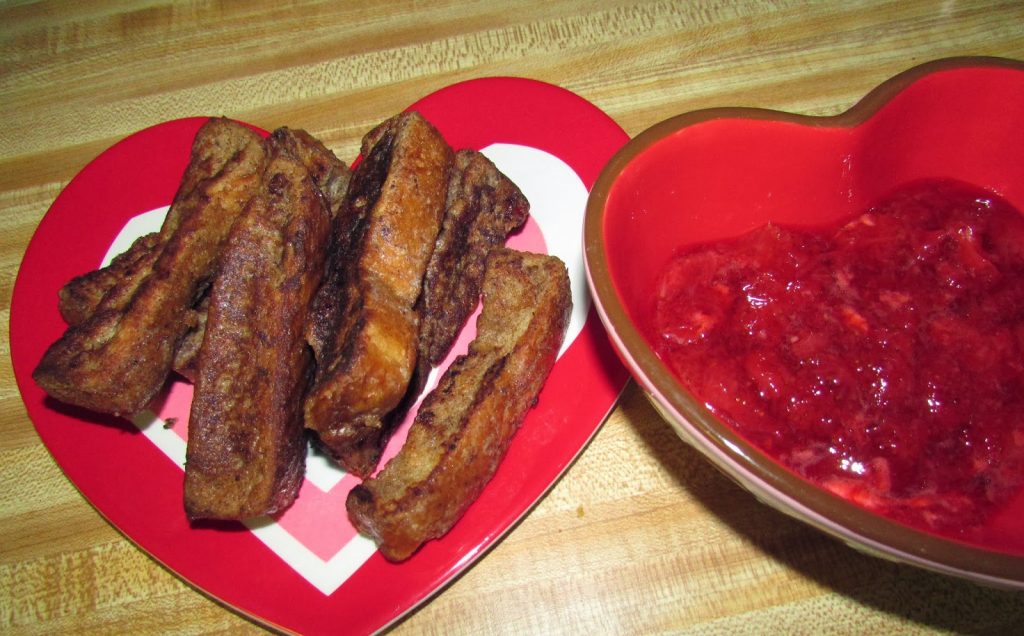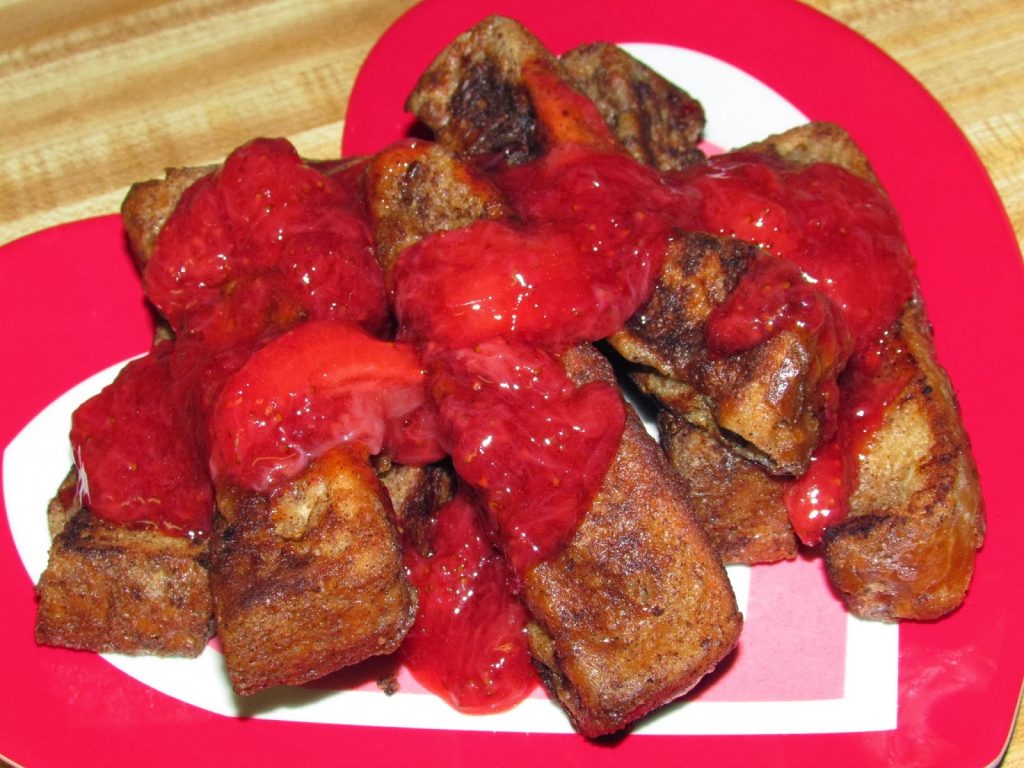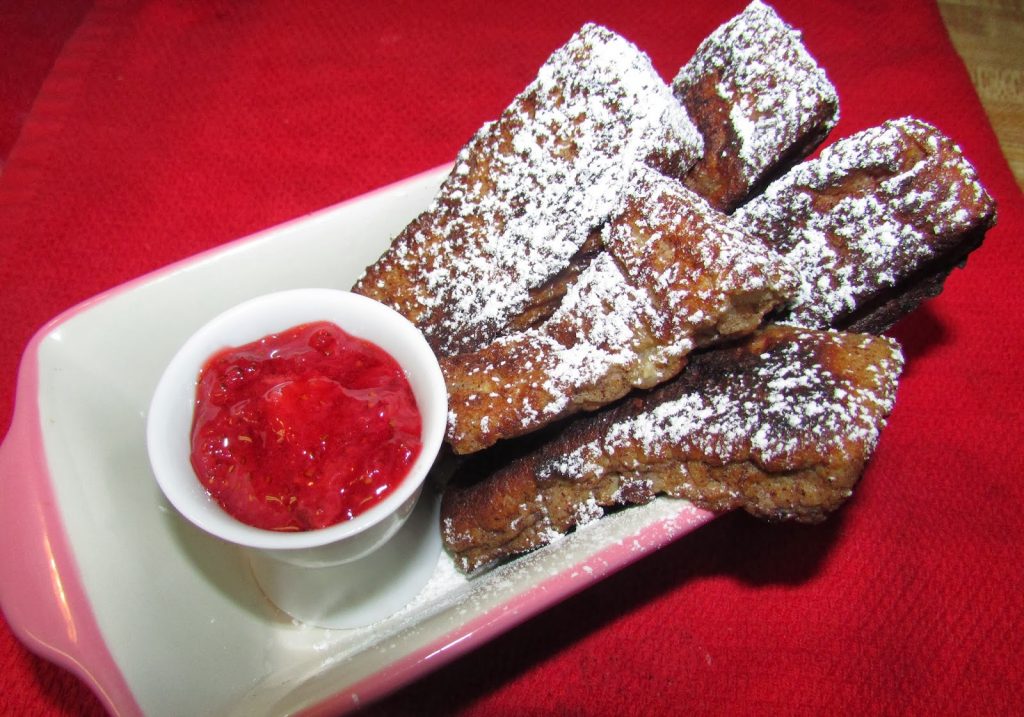 The perfect Valentine's breakfast recipe for your sweetheart!