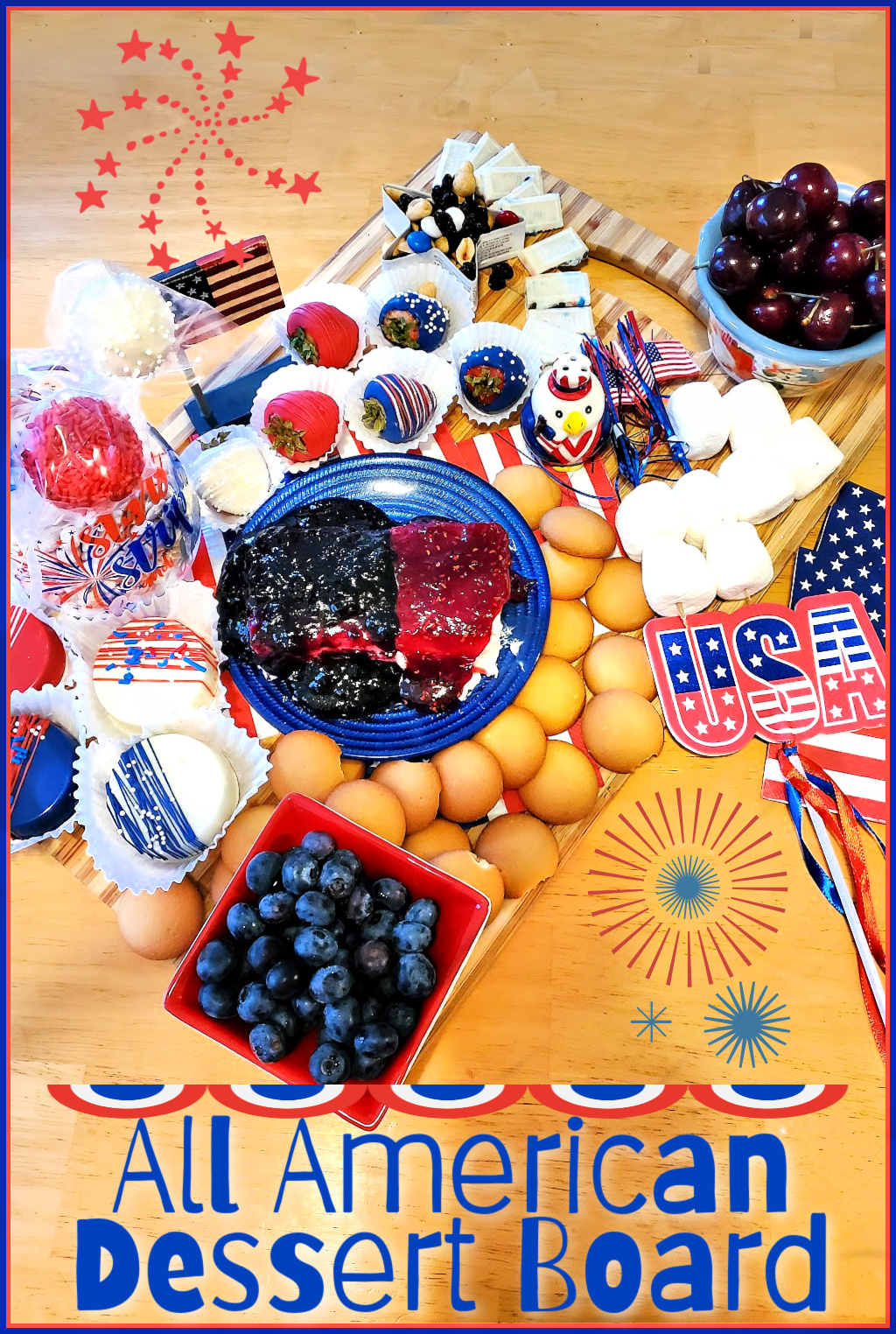 Enjoy this easy to make dessert board filled with patriotic treats for celebrating the 4th of July!
I first made this board during our live Mommy and Me videos on my blog Facebook page in 2020. Ava and I created this snack tray designed around the treats we ordered from a local small business called Tiny Pops (unfortunately it looks like they are no longer around). I then added my favorite Red, White, and Blue Cream Cheese Spread in the center.
Scroll down to see the video and details!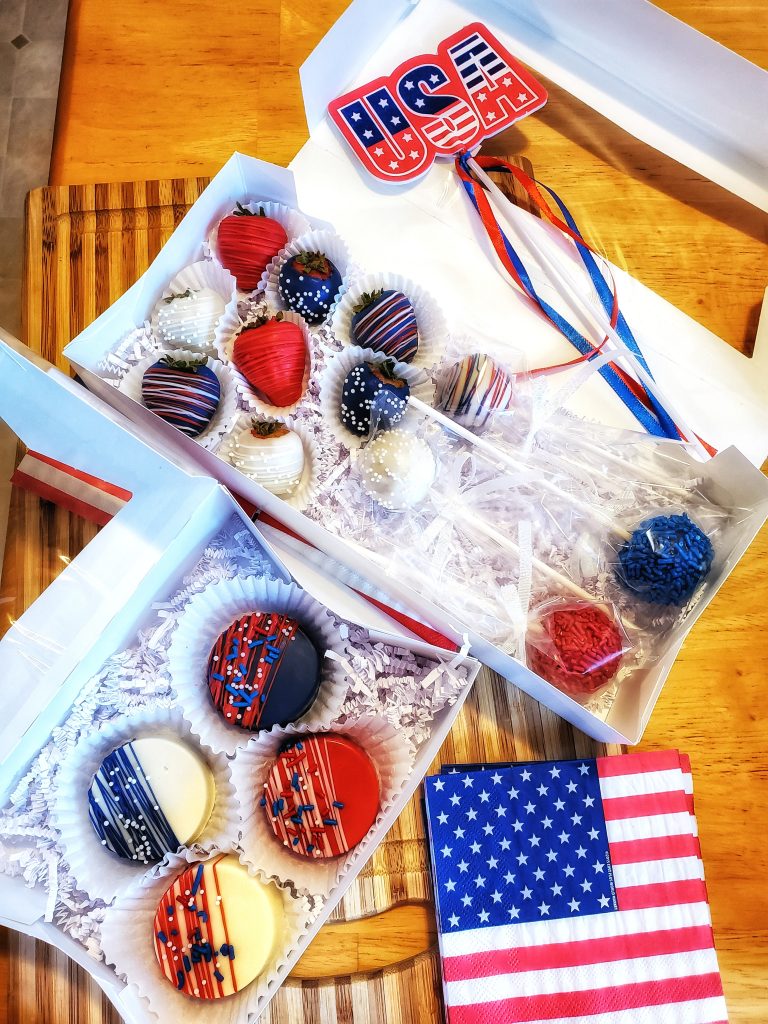 Fun treats from Tiny Pops! I love a theme- especially a patriotic All American theme!
Ingredients:
1 Red, White, and Blue Cream Cheese Spread (recipe linked in description)
Assorted patriotic theme desserts like color dipped strawberries, Oreos, pretzel sticks, and cake pops
1/2 sleeve graham cracker squares, broken into sticks
1/2 cup vanilla wafer cookies
1 cup blueberries
1 cup cherries
1/2 cup marshmallows
Assorted red, white, and blue candy like M&Ms and cut up white chocolate Hershey bars
Directions:
1. Start by placing your cream cheese spread on a colorful dish in the center of the board.
2. Arrange the dippers, like the crackers and wafers around the spread.
3. Add two bowls of the fruit, blueberries and cherries, on opposite ends of the board.
4. Now add the patriotic treats in sections around the sides.
5. Finally fill in the remaining spaces with the candy, marshmallows, and any remaining decorations or snacks you have.
6. Serve and enjoy your All American treats!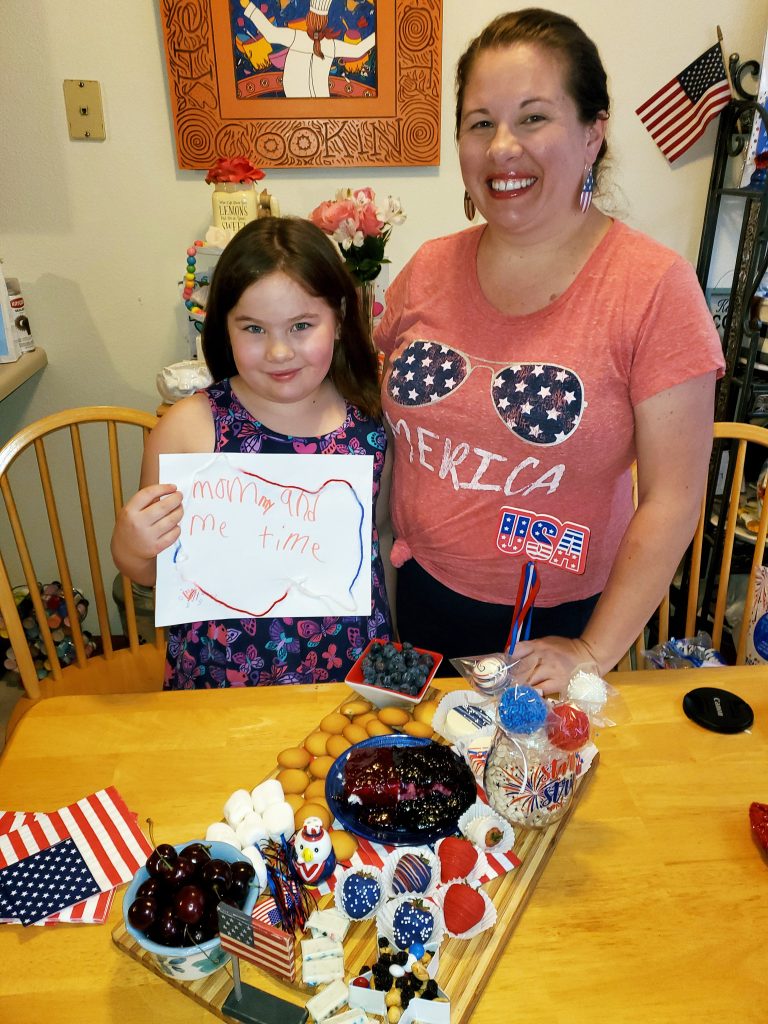 Mommy and Me Time throwback.
I loved making these videos with my girls!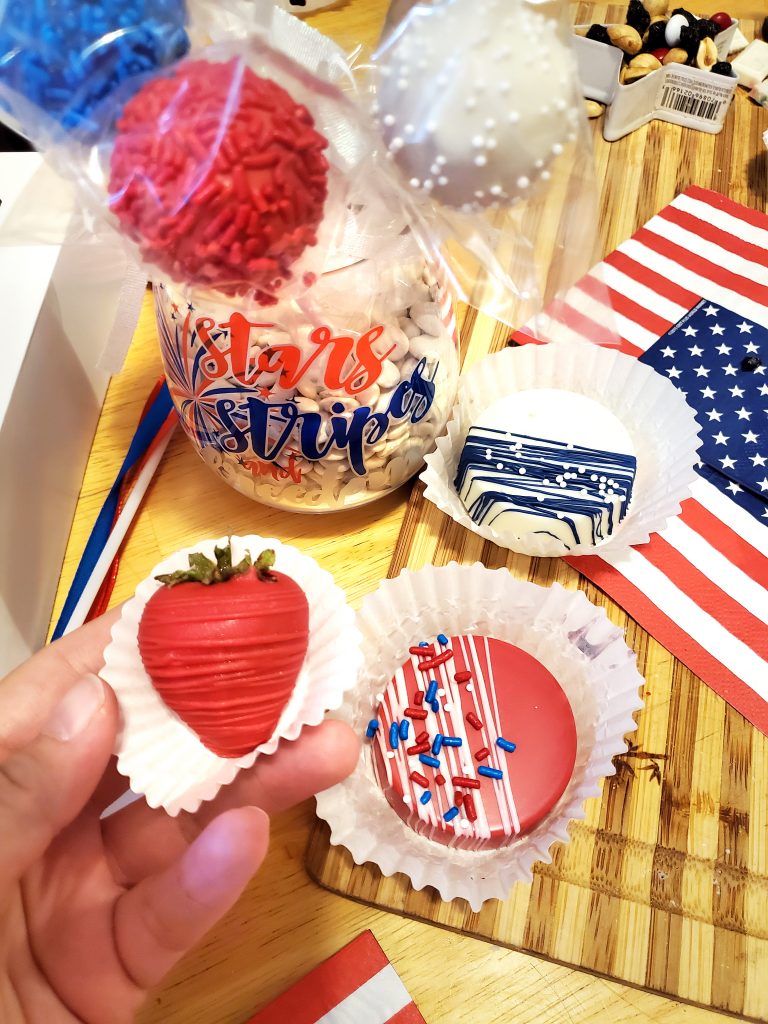 Start by finding fun patriotic treats for your board.
We got these from a local home bakery but you can check grocery stores too or make them yourself!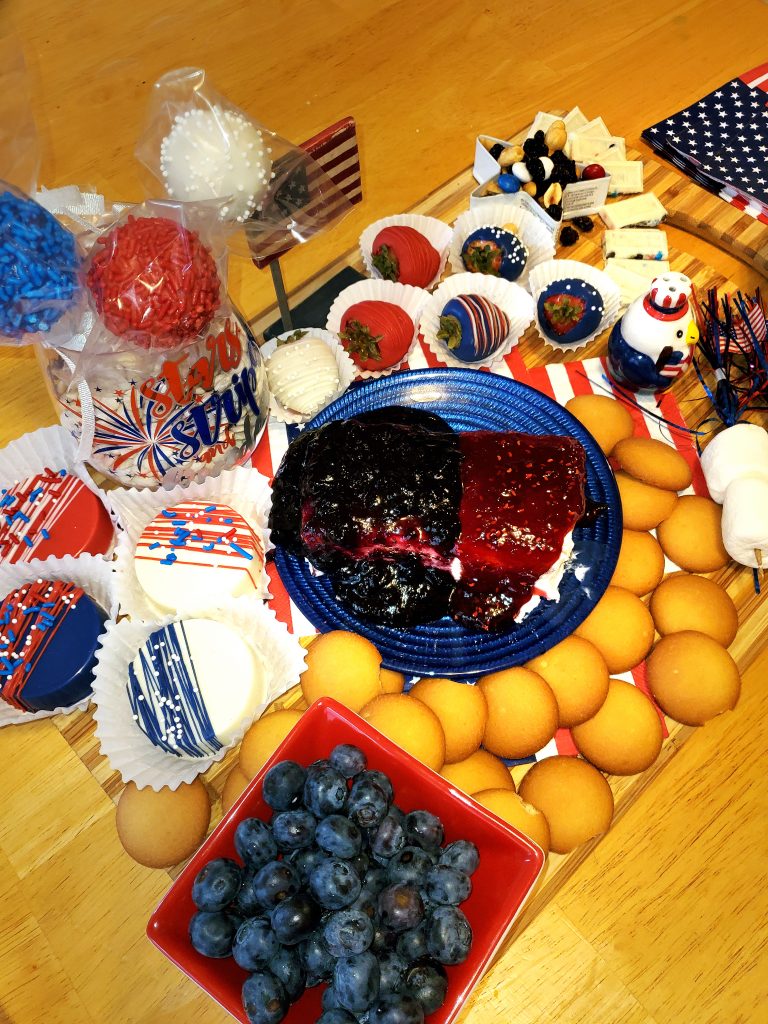 This Red, White, and Blue Cream Cheese Spread is an easy appetizer and I like adding it to my dessert trays.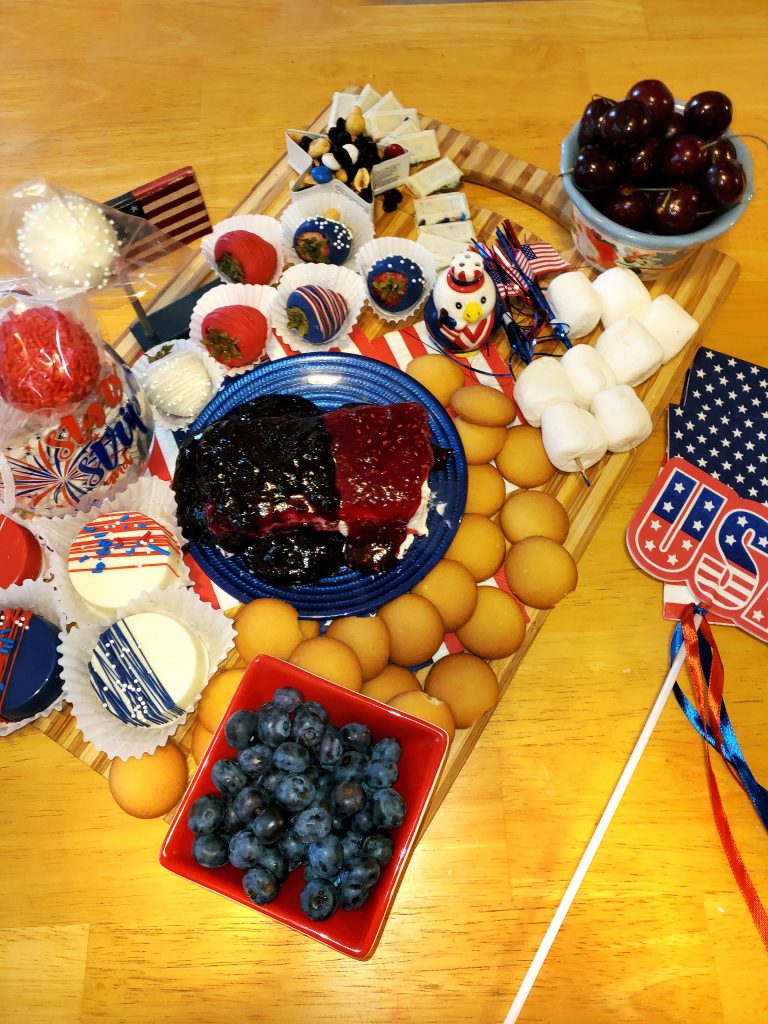 Add any red and blue fruits you like along with candy and dippers.
I filled in spaces with marshmallows and small decorations too.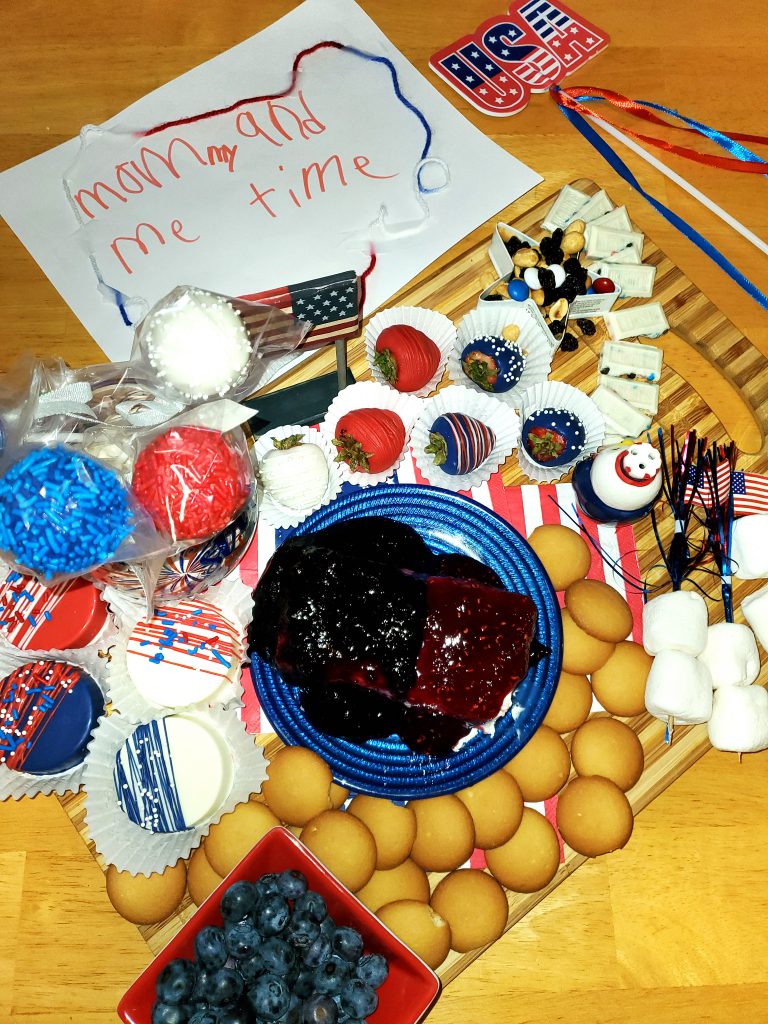 This themed All American dessert board can be served all year long.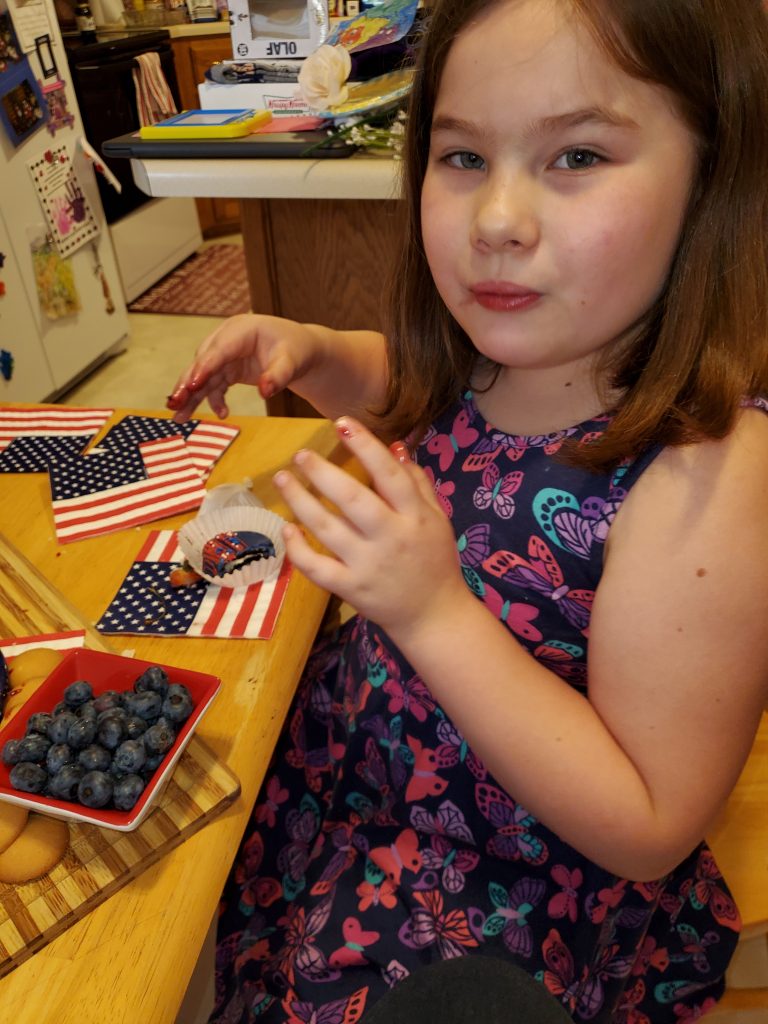 Ava is the best helper- and taste tester!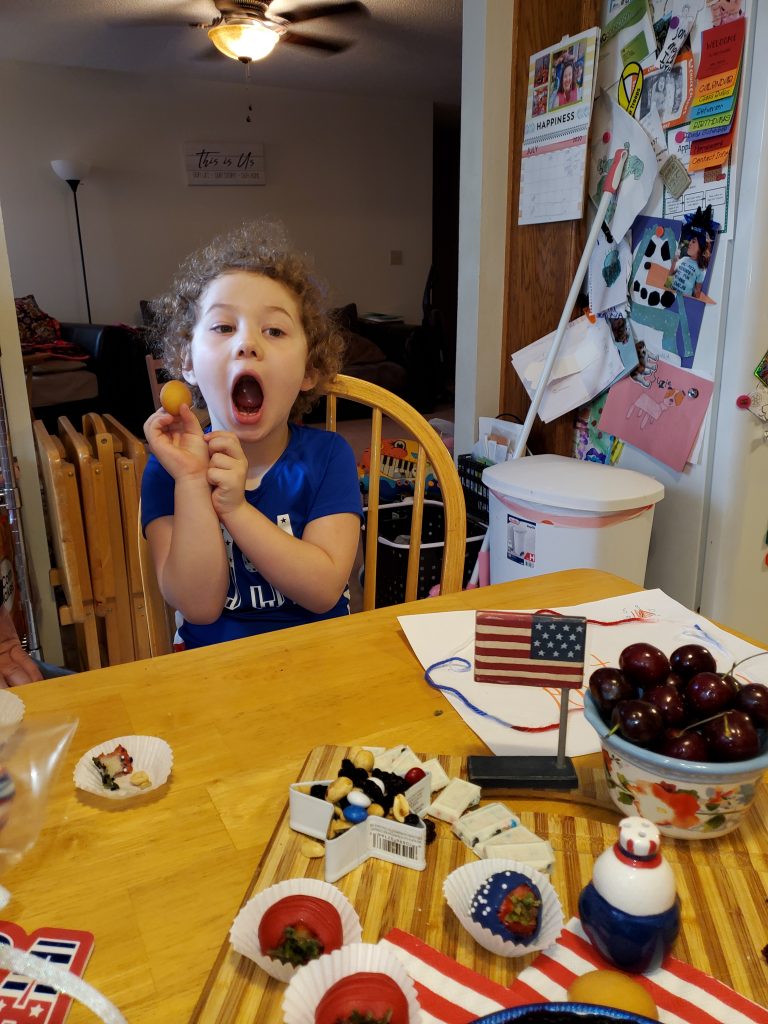 My wild child Stella helps sometimes too.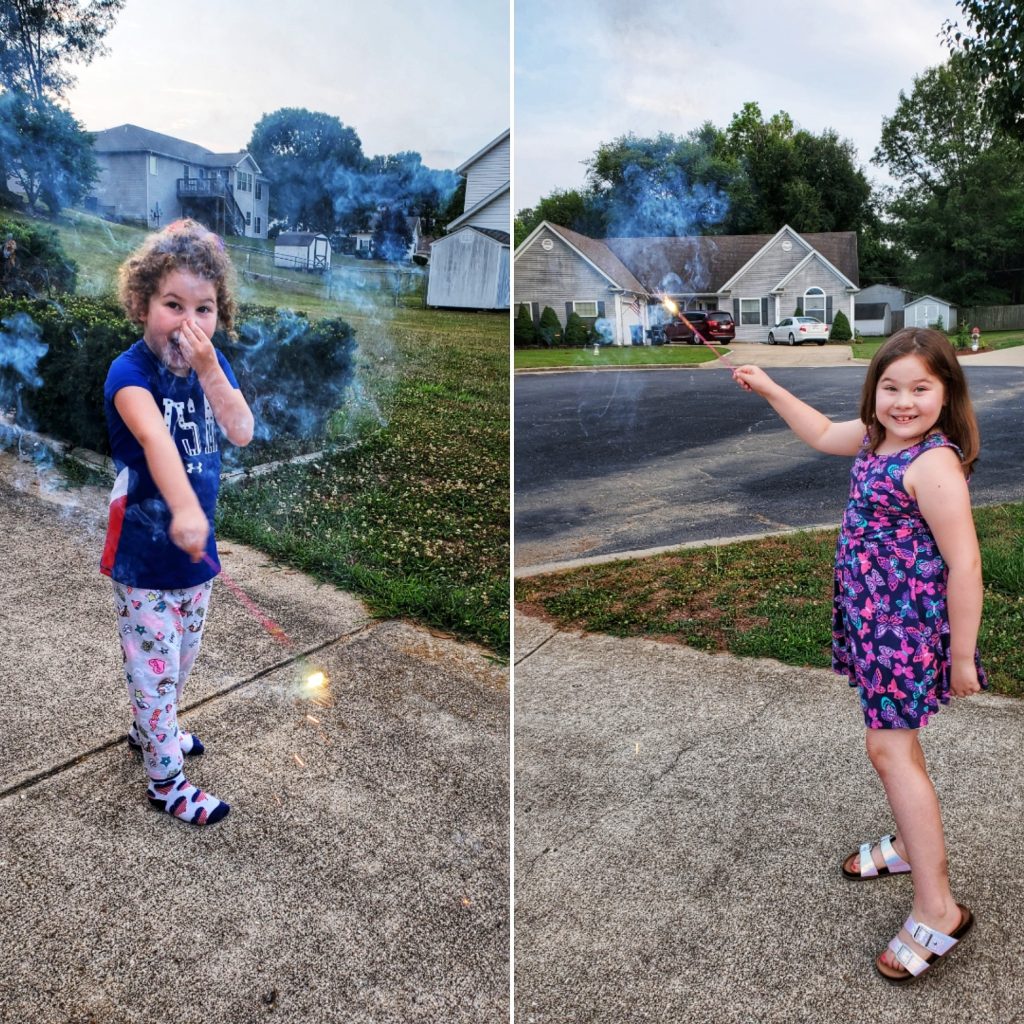 Fireworks in the yard is one of our favorite traditions!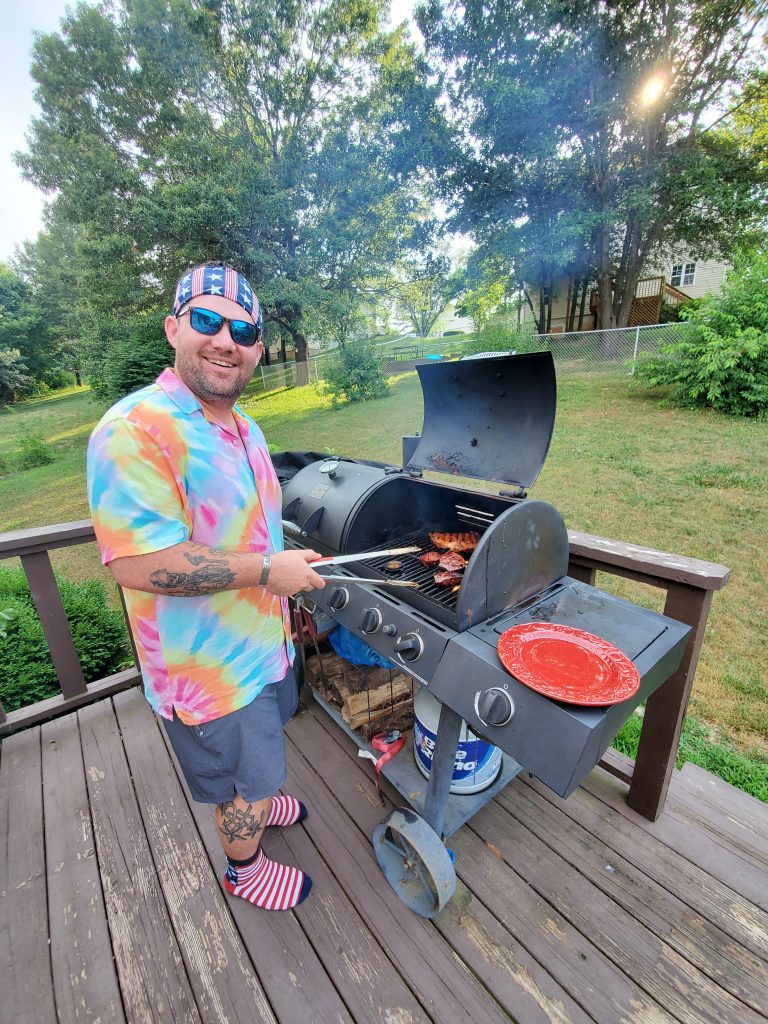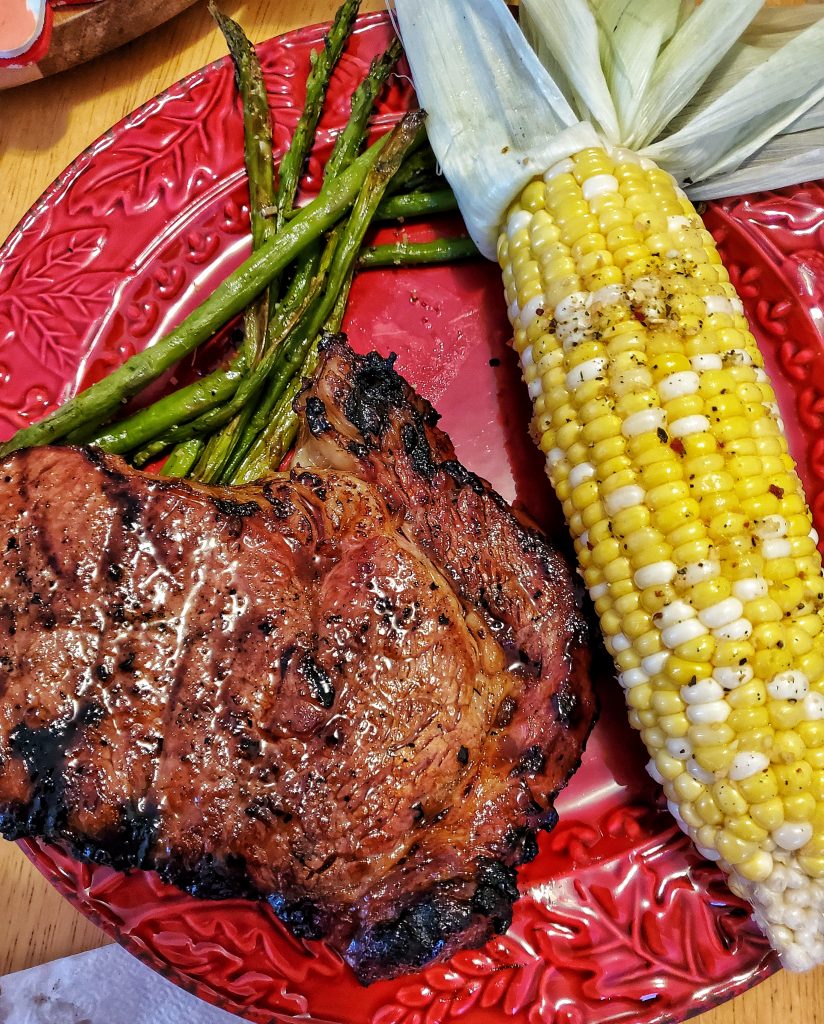 Ashton grilled us the best dinner! #Kingofthegrill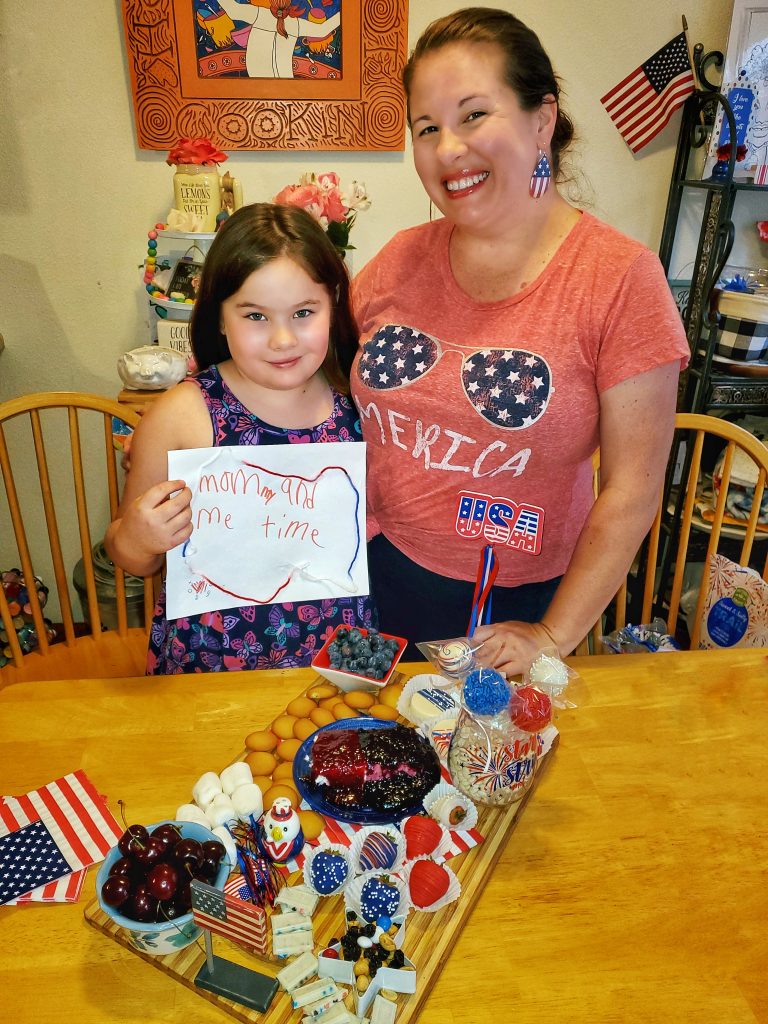 Check out my Facebook blog page for more Mommy and Me videos.