Being a Mom of two young ones and a food blogger, y'all know I take a lot of pictures. My phone, my camera, my computer, my hard drives are all jam packed with pictures and videos. I am talking thousands upon thousands of files. But what happens of I lose my phone? Or my computer breaks?
Luckily, Amazon has come to my rescue- and yours too!
New Amazon Cloud Drive lets customers securely store their endless amounts of photos, videos, movies, music, and files.
You can access it on your computer or tablet and they even have the Amazon Photo app!
It is easy to use and navigate and it is connected to your Amazon account.
I love that I can set it on my phone so my photos automatically upload to Amazon Cloud and it frees up valuable space on my phone storage!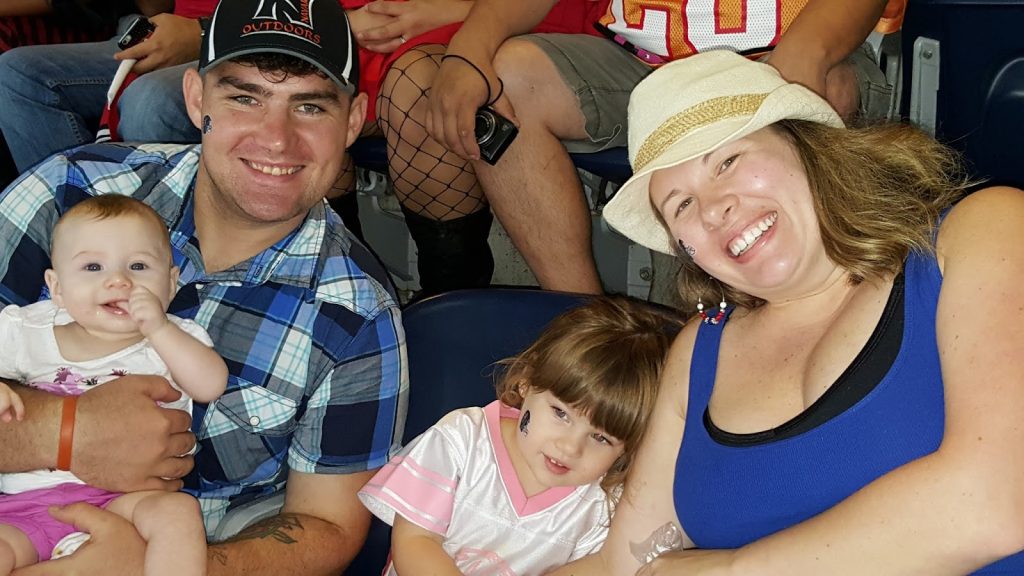 One of the things I take the most pictures and videos of this time of year are outings with my family, like our recent trip to Houston for our first NFL football game. We saw the Texans plays the Bucs and loved every minute of it! I filled my phone with minute by minute pics of my girls and hubby enjoying the game, eating the food, touring the stadium, and even tailgating beforehand. After the game, I simply transferred all the files straight to Amazon Cloud. No worries. No hassle. My photo memories are safe and sound.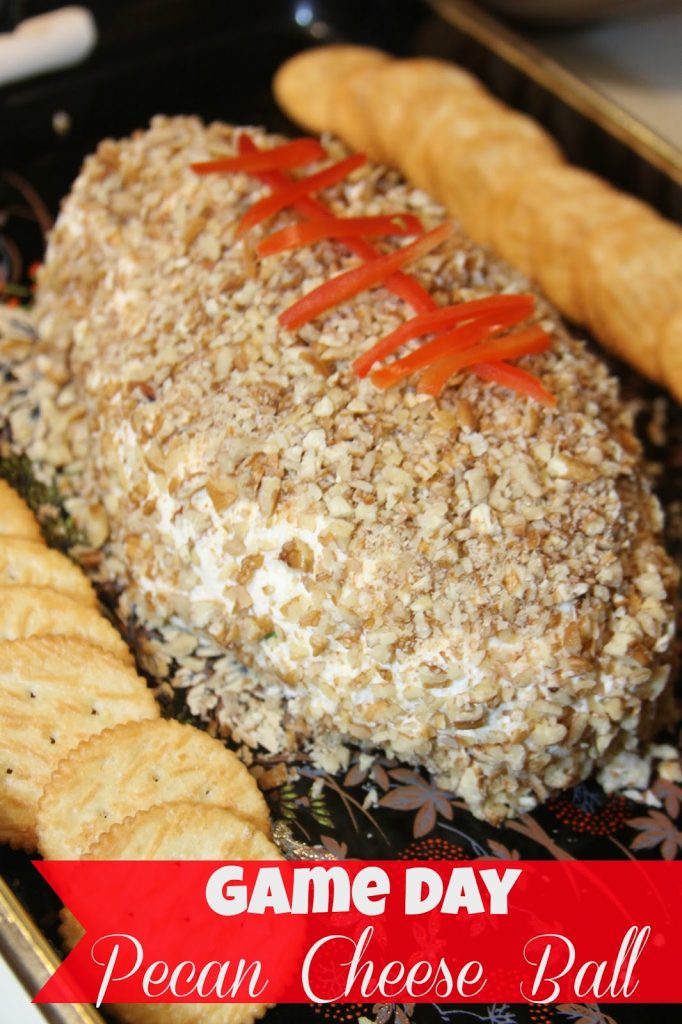 Check out my Pecan Football Shaped Cheese Ball recipe below. Perfect for game day!


If you are an Amazon Prime member, you already have access to Amazon Cloud Drive with Prime Photos, which provides unlimited photo storage as part of your Prime membership. In addition, Prime members get 5 GB of additional storage space for videos, movies, music, and files.
Unlimited Everything Plan ($59.99 per year—equivalent of less than $5 per month): Store an infinite number of new and existing photos, videos, files, documents, movies, and music in Cloud Drive.
Unlimited Photos Plan ($11.99 per year—equivalent of less than $1 per month): Similar to the Prime member benefit – non Prime members can also store an infinite number of photos in Cloud Drive without worrying about taking up space on phones, cameras, or other devices. This plan also includes 5 GB of additional storage for videos or other documents and files.
You can use whatever cheese you like for this recipe.
I shredded 2 cups of Gouda because I love Gouda on everything!
I added my pecans to a food processor until they were finely chopped.
They need to be same pieces to coat the sides of the cheeseball.
Add all three cheeses and mayo to a food processor and blend until combined.
Stir in onions and spread into a container.
Cover and refrigerate for 2-3 hours.
Remove from fridge, add to a plate, and from into a football shape.
Coat the cheese ball with the chopped pecans.
Add pimento strips on top for the football lacing.
Serve with crackers and veggies for dipping.
The perfect appetizer for game day!
Houston is only 3 hours away from where we live and we travel there often.
But this was our first trip to a NFL game.
I won the tickets in the Riunite Chili Cook-off!
Time for our first family trip to a professional football game!
We had great tickets in the end-zone.
I couldn't believe how many people were in this massive stadium!
My little footballer in her Bucs jersey (I mean come on, Mama's from Florida!)