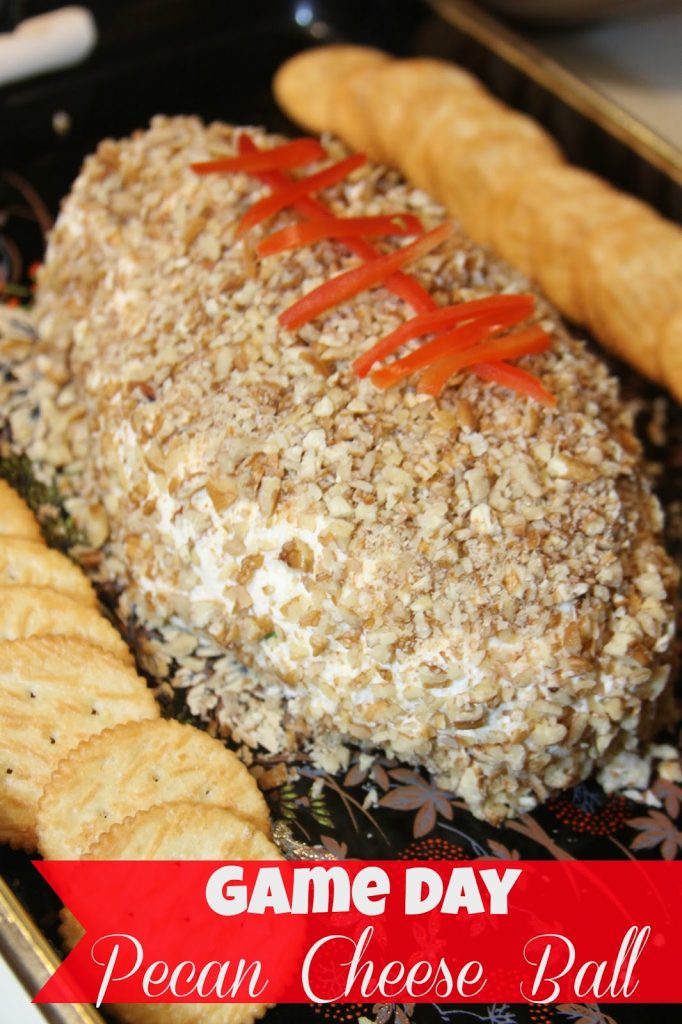 Check out my Pecan Football Shaped Cheese Ball recipe below. Perfect for game day!


If you are an Amazon Prime member, you already have access to Amazon Cloud Drive with Prime Photos, which provides unlimited photo storage as part of your Prime membership. In addition, Prime members get 5 GB of additional storage space for videos, movies, music, and files.
You can use whatever cheese you like for this recipe.
I shredded 2 cups of Gouda because I love Gouda on everything!
I added my pecans to a food processor until they were finely chopped.
They need to be same pieces to coat the sides of the cheeseball.
Add all three cheeses and mayo to a food processor and blend until combined.
Stir in onions and spread into a container.
Cover and refrigerate for 2-3 hours.
Remove from fridge, add to a plate, and from into a football shape.
Coat the cheese ball with the chopped pecans.
Add pimento strips on top for the football lacing.
Serve with crackers and veggies for dipping.
The perfect appetizer for game day!
Houston is only 3 hours away from where we live and we travel there often.
But this was our first trip to a NFL game.
I won the tickets in the Riunite Chili Cook-off!
Time for our first family trip to a professional football game!
We had great tickets in the end-zone.
I couldn't believe how many people were in this massive stadium!
My little footballer in her Bucs jersey (I mean come on, Mama's from Florida!)