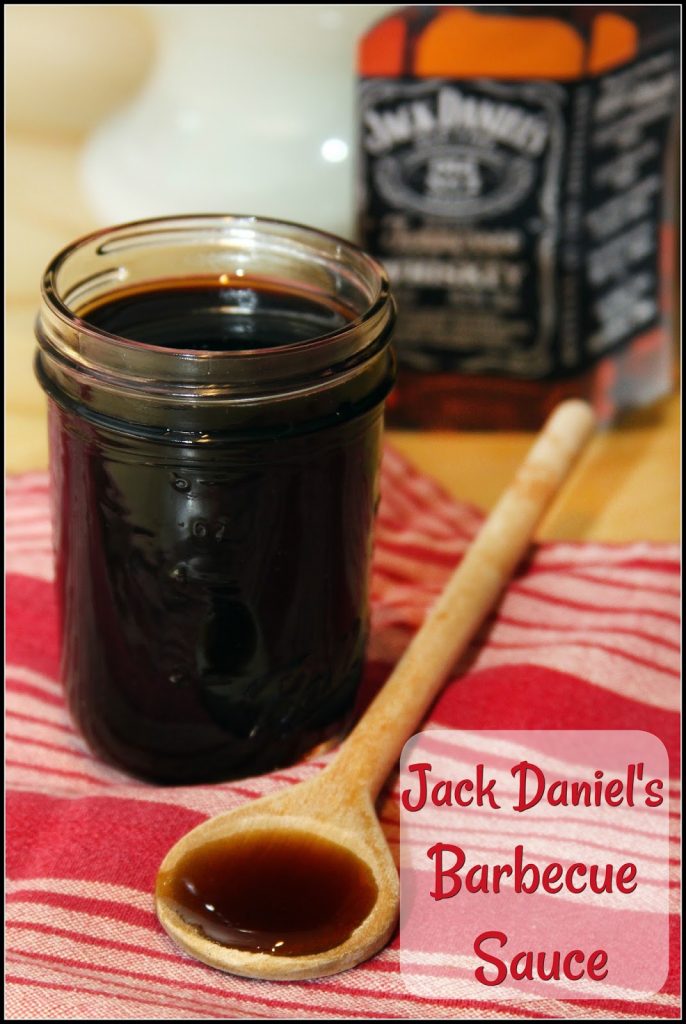 For Christmas this year Ashton, a fan of cooking with and drinking good liquor, concocted a delish recipe for Jack Daniel's BBQ Sauce. We first tried it on his grilled ribs and since have used it to cook Burgers and Chicken. I am so excited to think of the future dishes we come up with featuring this amazing sauce! Watch out though…it has a KICK to it!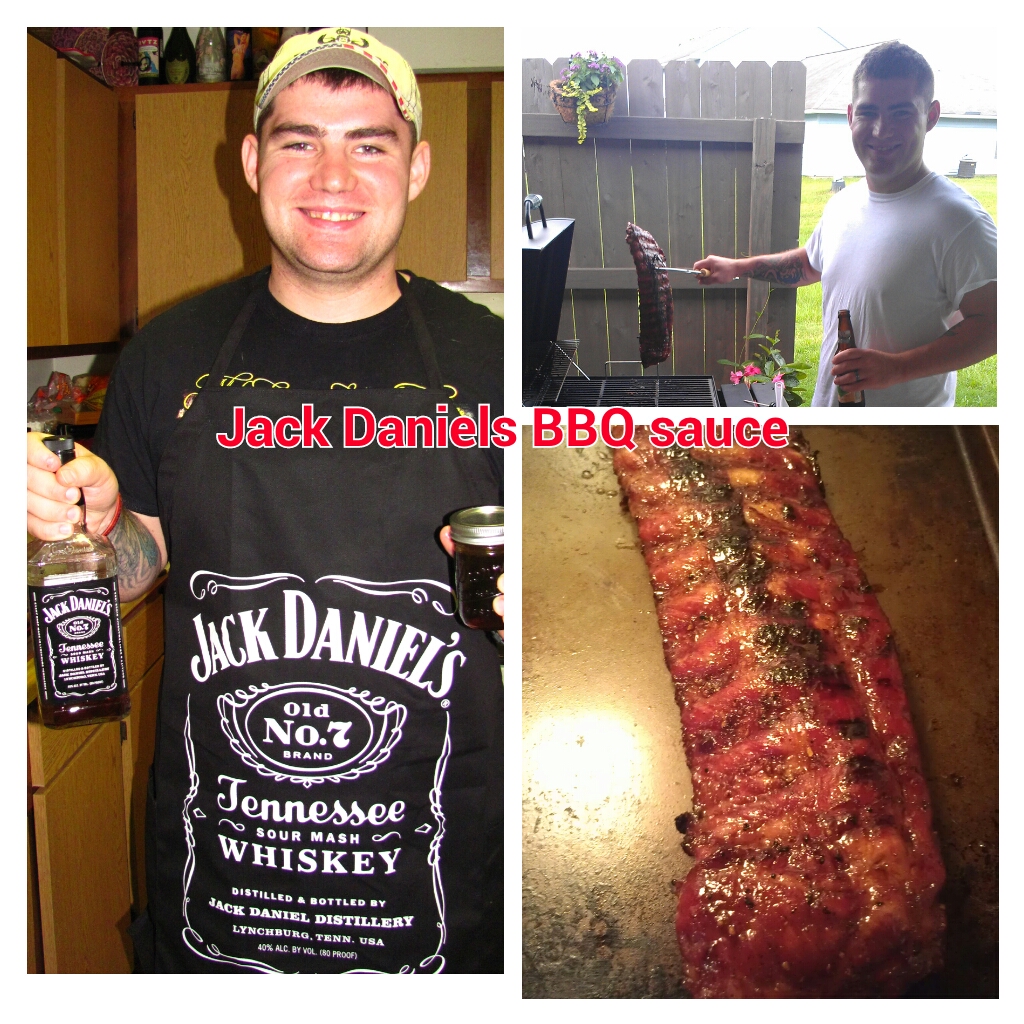 My husband makes this flavorful barbecue sauce all year long as gifts and for grilling ribs and pork. It is spiked with Jack Daniel's and has a great kick!
Check out my latest cooking video!

Ingredients:
Serving size 2 cups
2 tsp onion powder
2 tsp Tabasco sauce
4 tbs red wine vinegar
1/2 cup Jack Daniel's
4 cups brown sugar
1/2 cup water
6 beef bouillon cubes
4 tbs Worcestershire sauce
Directions:
Combine all ingredients in a small saucepan.
Bring to a boil, reduce heat and simmer for 15 minutes.
Allow to cool and use as a sauce.
Delicious on everything but we especially love it on ribs!
Ashton adding the Jack Daniel's BBQ to pineapple topped Sweet Onion Turkey Burgers.
Try making a batch of this sauce and store it in the fridge or pour into mason jars and give as gifts.
Syrupy texture, with a sweet and spicy flavor!
We gave the sauce to friends in 8oz mason jars that we sealed. I found free printable jar labels online and printed them out and simply mod podge them on the top of each jar. Check out my Craft Corner page for more info on the labels!