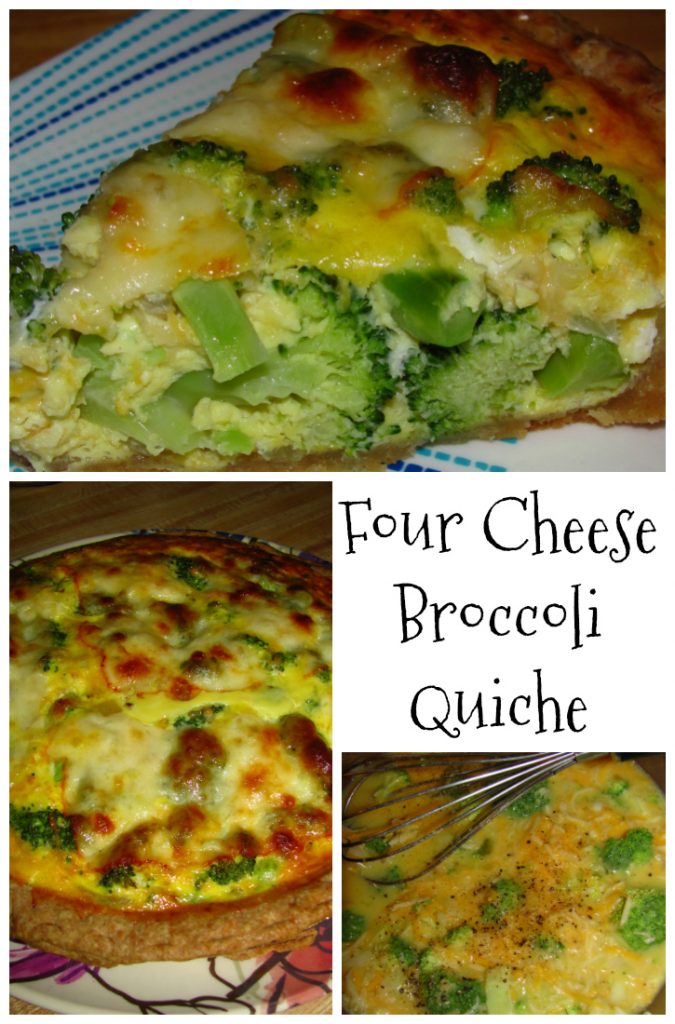 My favorite easy dish, for breakfast, lunch or dinner is Quiche.
Every quiche I make is different, I usually create one depending on what I have on hand in the fridge.
So this week I decided to create a vegetarian quiche loaded with broccoli and four, yes four, different melty cheeses. As you can see from the photos above it came out spectacular and might be my new favorite!
The basic recipe for quiche is 6 eggs, pie crust, a splash of milk, cheese, and whatever mix-ins you would like. So try this recipe and then experiment with different meats, veggies, spices, and cheese and see what you can come up with.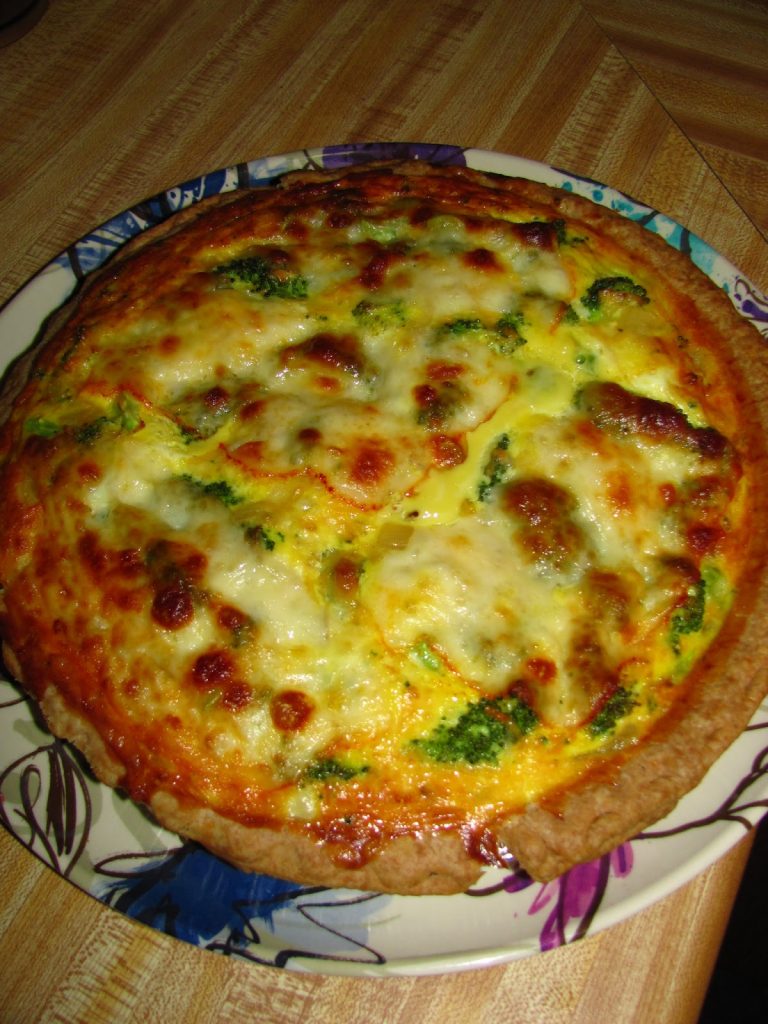 Ingredients:
1/3 cup milk

6 eggs, beaten

Pie shell, defrosted

1/2 sweet onion, chopped

1 cup chopped broccoli florets

1/2 cup shredded cheddar cheese

1/2 cup shredded smoked Gouda

1/4 cup seasoned bread crumbs

1/4 cup shredded Parmesan cheese

2 slices muenster cheese

1 tsp garlic powder

salt and pepper, to taste
Directions:
Preheat oven to 375 degrees.
In a large bowl whisk together eggs, milk, and seasoning.
Add the chopped broccoli and onions and mix well.
Finally add the shredded cheeses and breadcrumbs.
Place the pie shell on a baking sheet and pour the ingredients in to the shell.
Slice the muenster cheese in half or thirds and place on top of the quiche.
Bake for 20-25 minutes or until eggs are set and top is golden brown.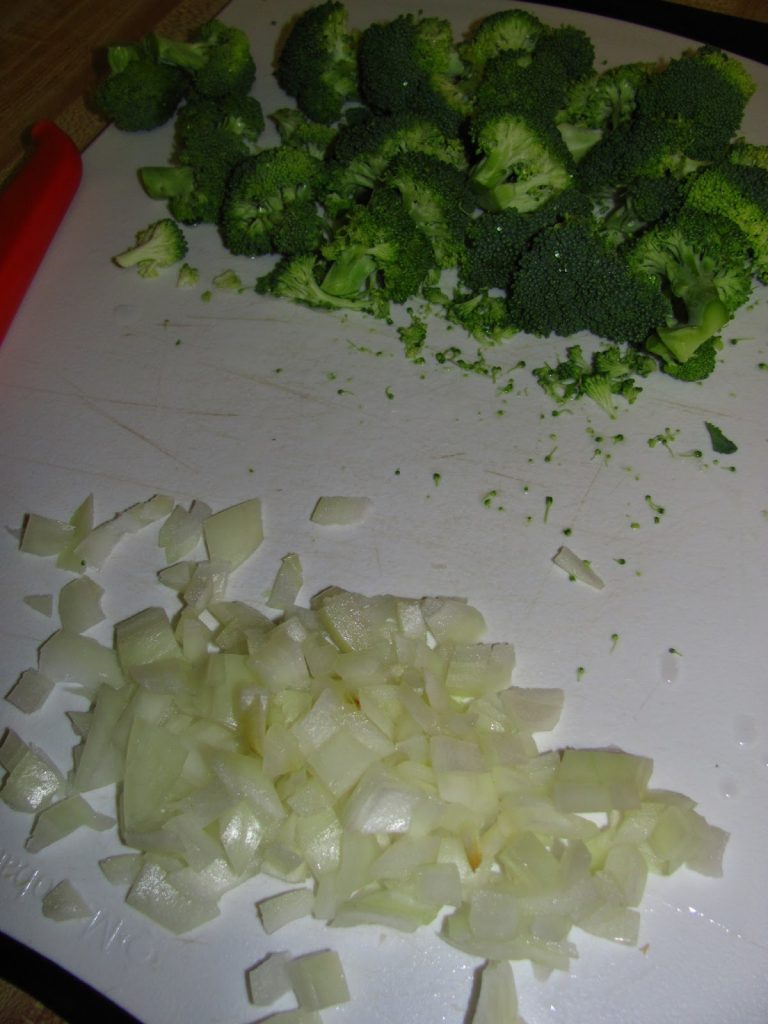 I prefer to use bite size fresh broccoli florets but you can use the stems also.
I love onions, and for this recipe I recommend sweet yellow or Vidalia onions not strong flavored red onions.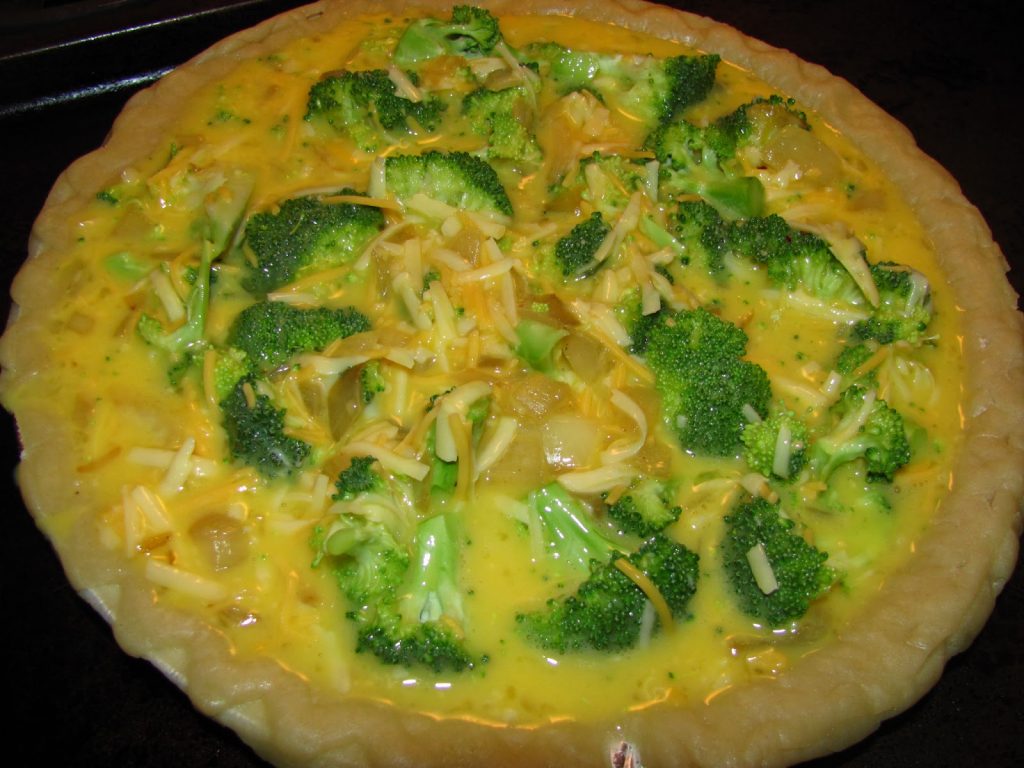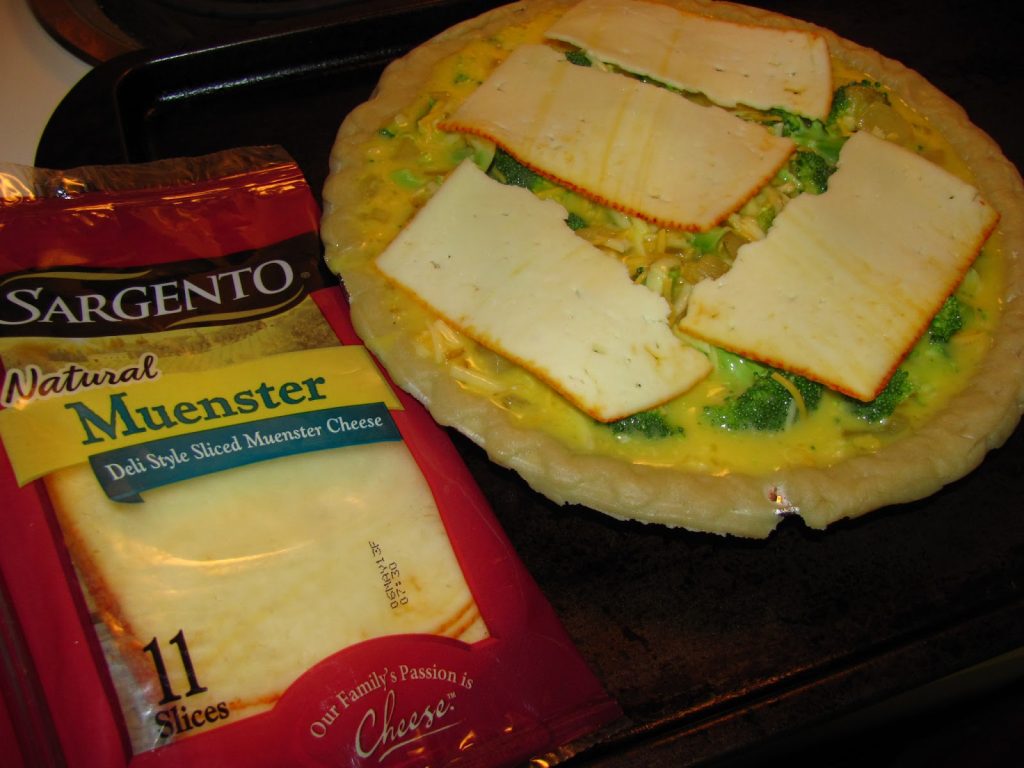 I love Muenster cheese for the flavor and it melts nicely. However, Provolone would be tasty too!
This quiche is full of flavor, with crunchy broccoli, gooey cheese, and rich eggs. It is a simple, delicious meal that everyone will love!