This was a big week for us! My oldest baby, Ava started kindergarten. I am so proud of the smart, independent, and beautiful young woman she is becoming! To celebrate this momentous time, I have created a Back To School Kindergarten Gift Guide featuring 13 of my favorite Etsy picks! Scroll down to check out these gift ideas and be sure to visit the Etsy stores that make them. Many are also offering coupon codes for their one of a kind handmade items!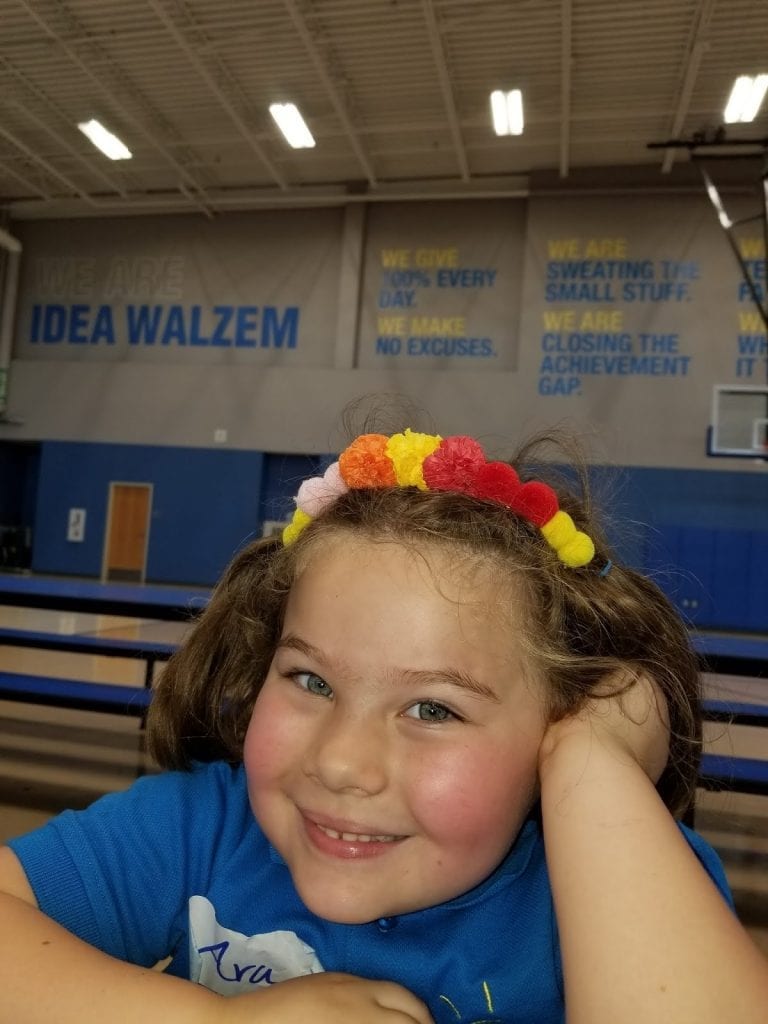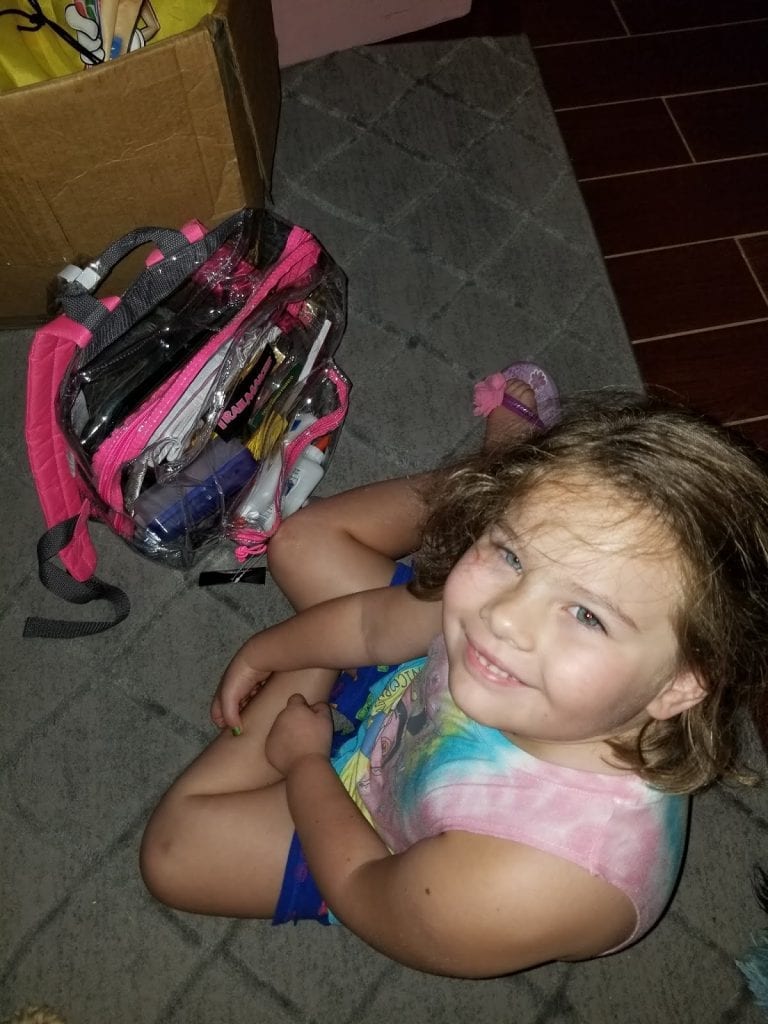 My darling girl Ava is so special to me! I love finding unique gifts for her off Etsy while also supporting small businesses. Check out the gift guide below and comment with your favorite finds!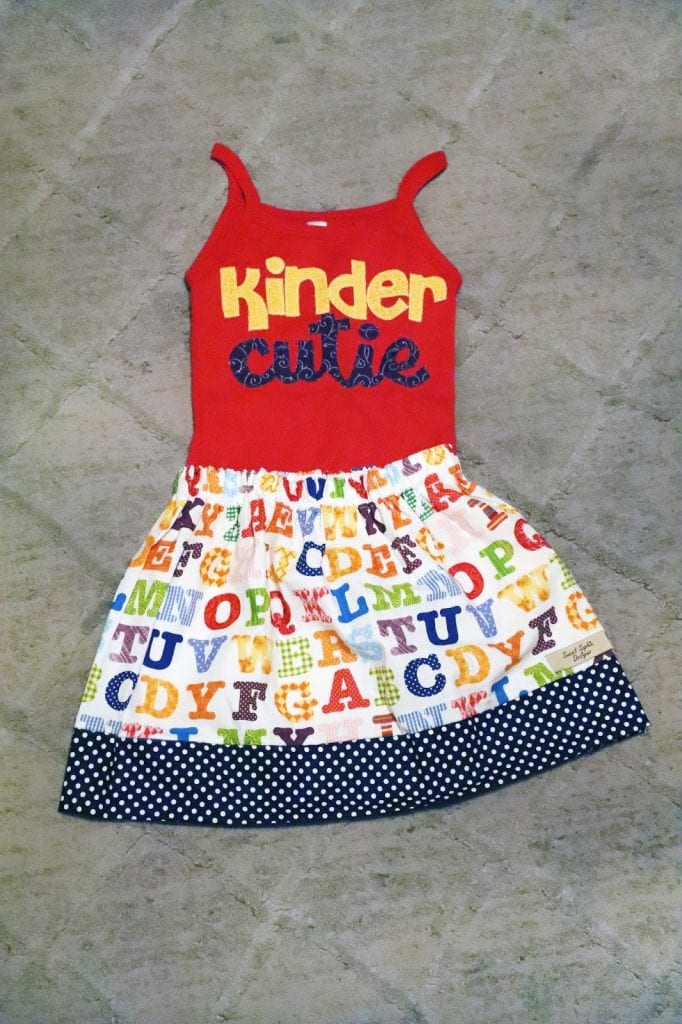 This adorable fabric applique top is paired with an ABC's printed skirt with elastic waist. How perfect is this for the first day of school and school picture day?!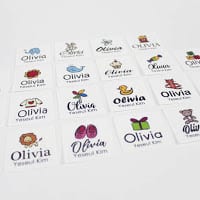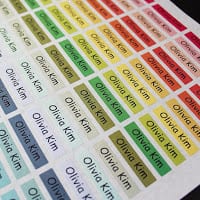 These customized designs are printed on a tear resistant labels for ironing on fabric. Also avail are personalized waterproof name stickers for daycare, pre-k, and kindergarten.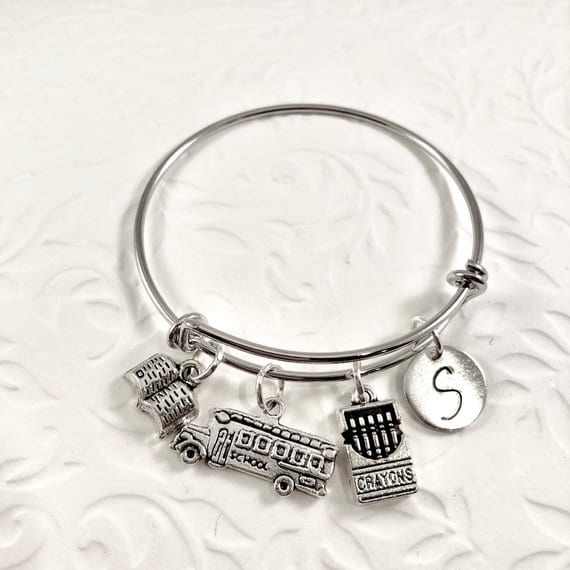 This pretty silver bangle bracelet is a precious first day of school gift for your kindergartner!
Use Code: NICOLE20 for 20% off any order over $10.00.
Good through 10.31.18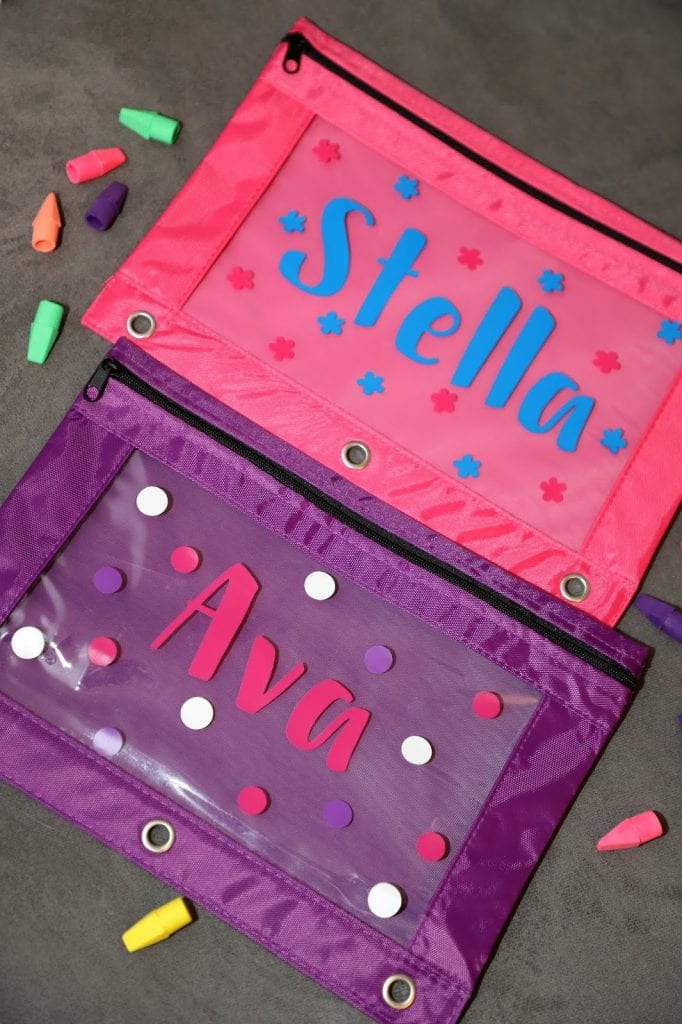 Your kindergartner will feel like the coolest kid at school with their own personalized pencil pouch! Personalized with a name, favorite word or school mascot and embellishments and colors to fit their personality!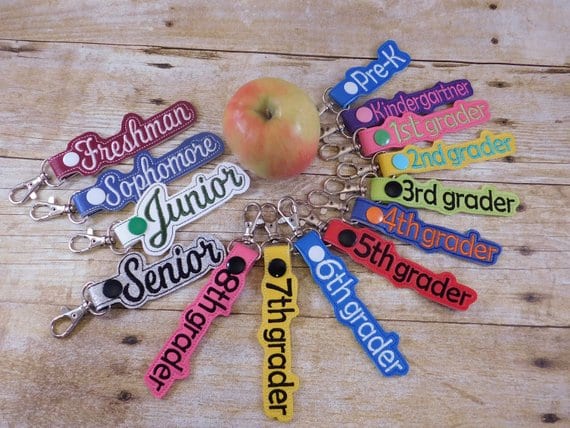 Get your student excited about their new grade, school, and teacher by creating a custom keychain with their favorite colors representing the next big step for them!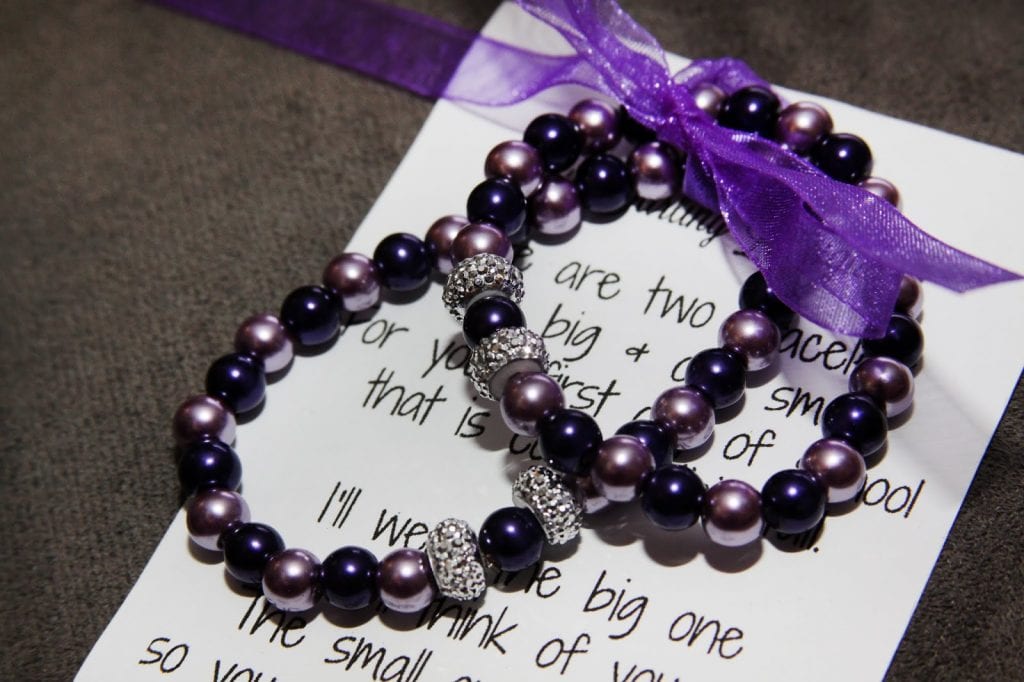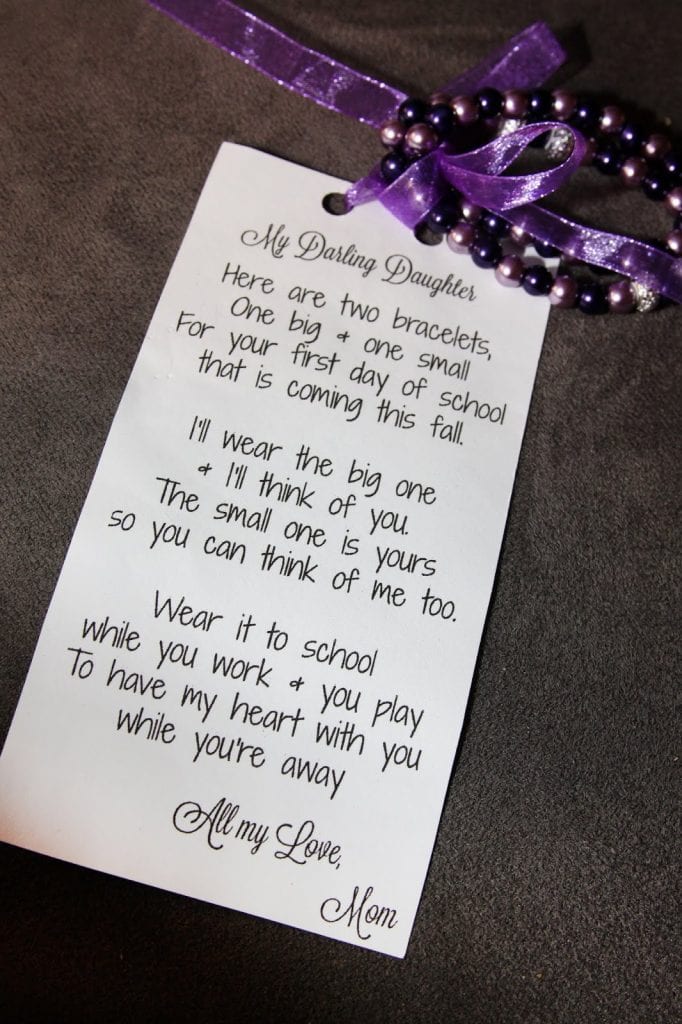 I bought these bracelets for my daughter and I last year for her first day of Pre-K and have since recommended them to numerous friends as gifts. They are handmade in your choice of color and come with a sweet poem.
I love this special shirt that my kids can wear for first day of school pictures every year!
Add a painted hand print every year on the school year and even their name on the front in their own handwriting!
These class shirts and all teacher shirts are on sale for 10% off through 8/31 .
Tell them For the Love of Food blog sent you!
These stylish fabric headbands are made from a cotton knit fabric and are super stretchy for any age.
Available in three styles:
Turban- twisted at the center
Bow Knot – can be untied and bow adjusted
Top Knot – one piece with a knot at the top on the headband
Use coupon code : FIRST15 for 15% off!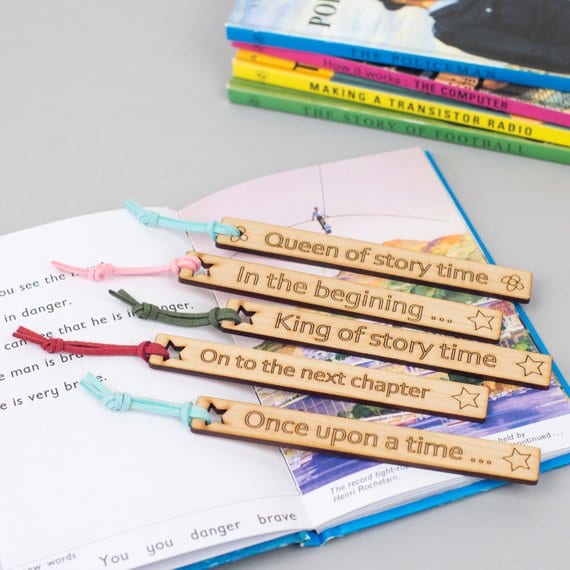 This lovely wooden bookmark is the perfect personalized gift for your favorite little book worm!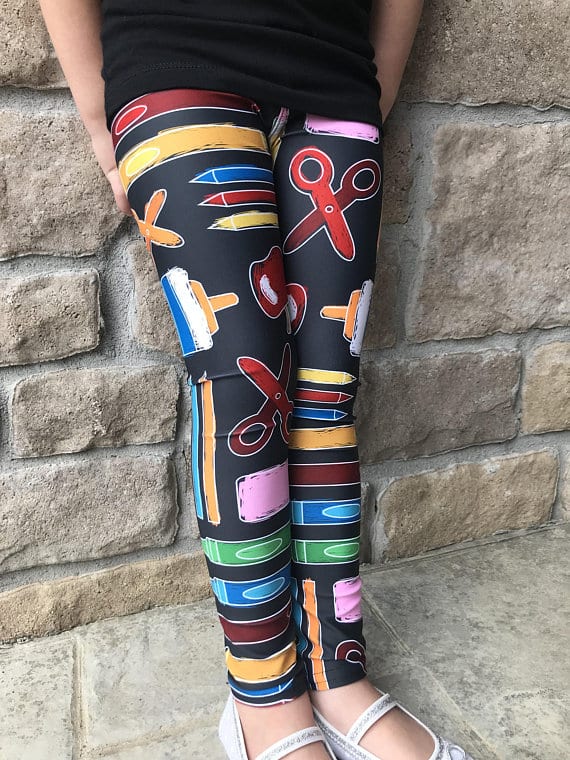 These soft polyester/spandex kids leggings are just perfect for active kiddos. Graphics are sublimation printed, so they'll never lose the color intensity (which is great for running around and getting messy).
Use code: FOODIE18 for 15% off anything!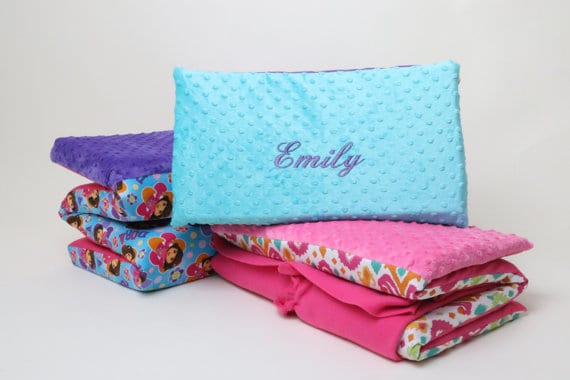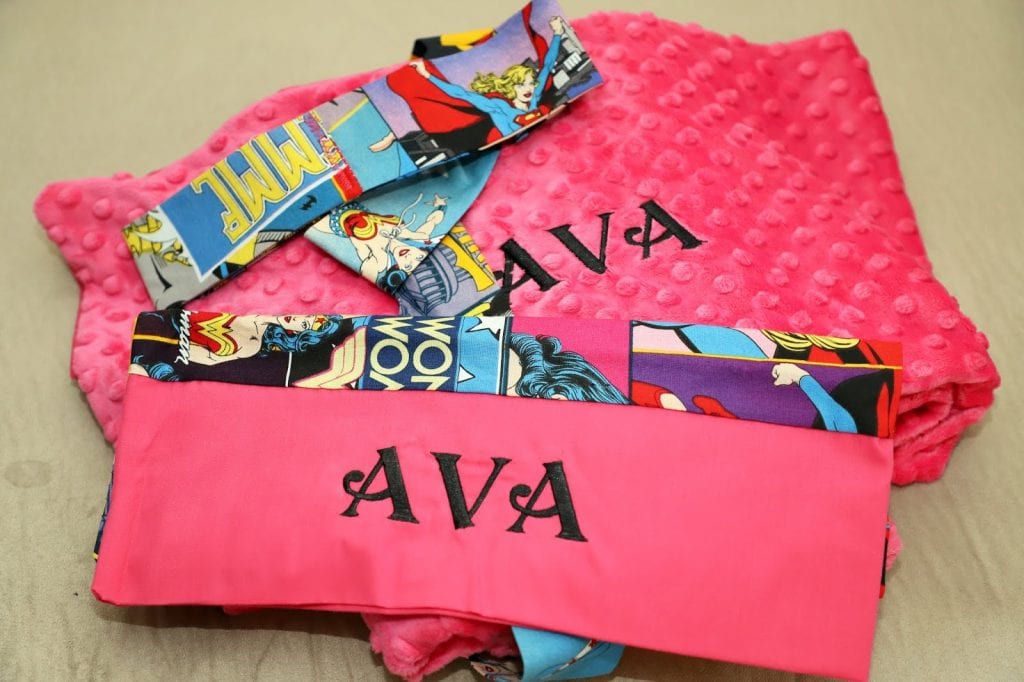 This gift set features a custom made personalized nap mat cover with matching minky blanket and pillow case. This KinderMat Cover is sure to give your little one sweet dreams.
Use coupon code: BACK2SCHOOL for 10% off.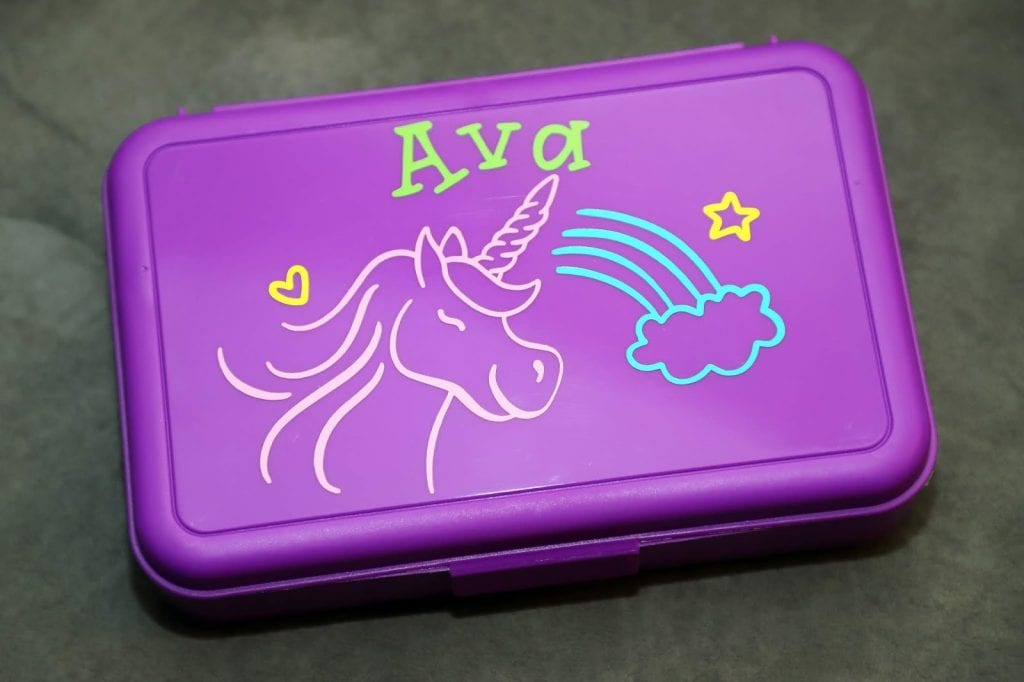 This colorful pencil box can be personalized with any name and a number of fun hand cut designs.
The ideal size and sturdiness for your kindergartner's school supplies.
Use coupon code: 4LUVFOOD for 10% off pencil cases .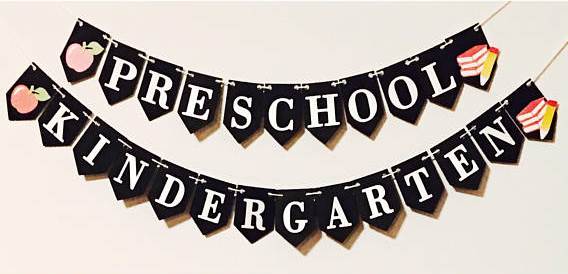 13. Kindergarten Banner by MLovelyDesigns $14
The first day of class is always so exciting. Document your little ones milestone with this mini Preschool and Kindergarten or any other grade banners.