This is one of my top five favorite appetizer recipes! It all started with my Uncle Mike making these for one of his fantastic parties. I tried them (my first time eating dates) and was hooked! He taught me the recipe and now my fellow foodies, I'm teaching you! Everytime I make these- I make them a little differently. This recipe includes cream cheese but many times I just stuff the dates with pistachios, almonds, or apricots only. Have fun with your fillings~ no matter what you use Bacon Wrapped Stuffed Dates are always delicious!
Watch my two date cooking videos below!
Sweet & Spicy and Savory & Fruity Dates
Ingredients:
4 ounce(s) of Philadelphia Whipped Cream Cheese
15 jalapeno flavored pistachios
8 dried apricots, cut in half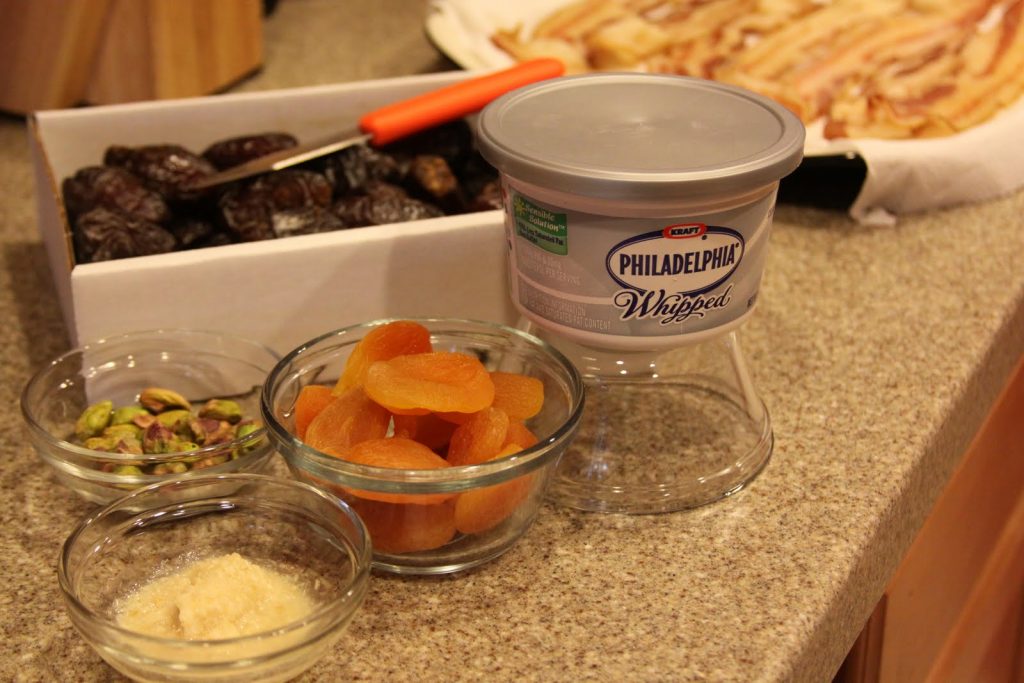 Preheat oven to 375 degrees.
Grease a large baking sheet.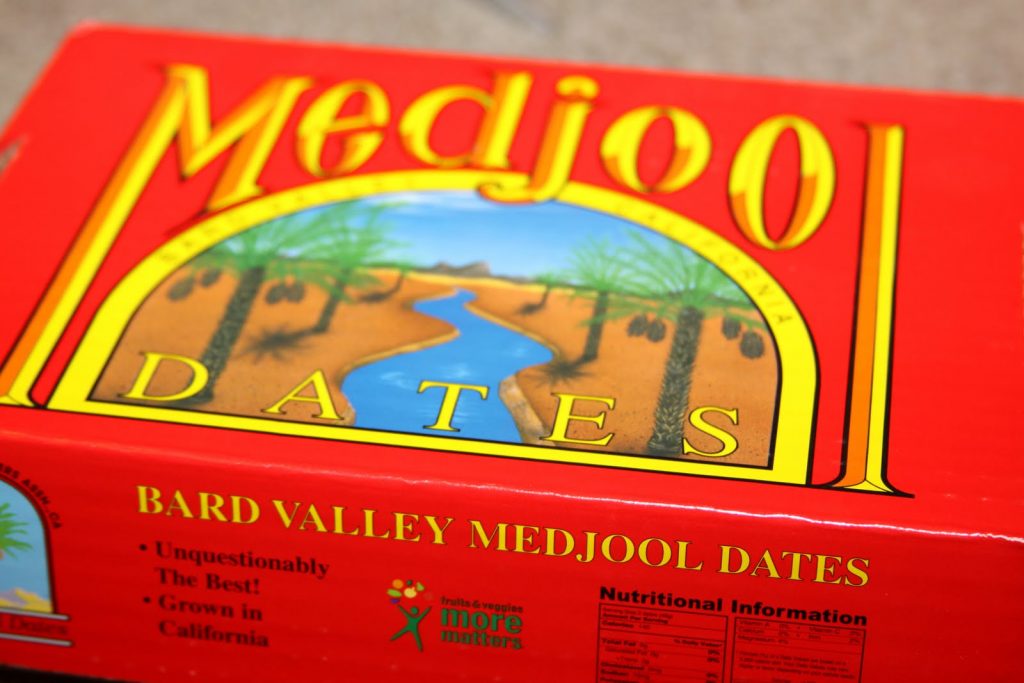 Split dates open so you can stuff.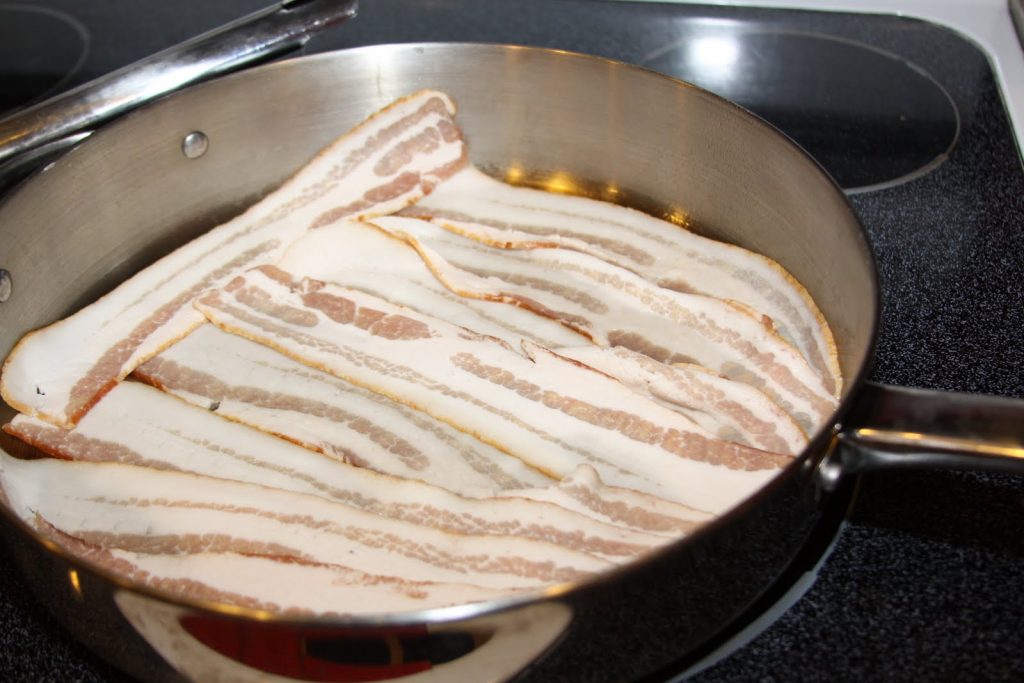 Cook bacon in a large skillet until halfway cooked, then drain and cool.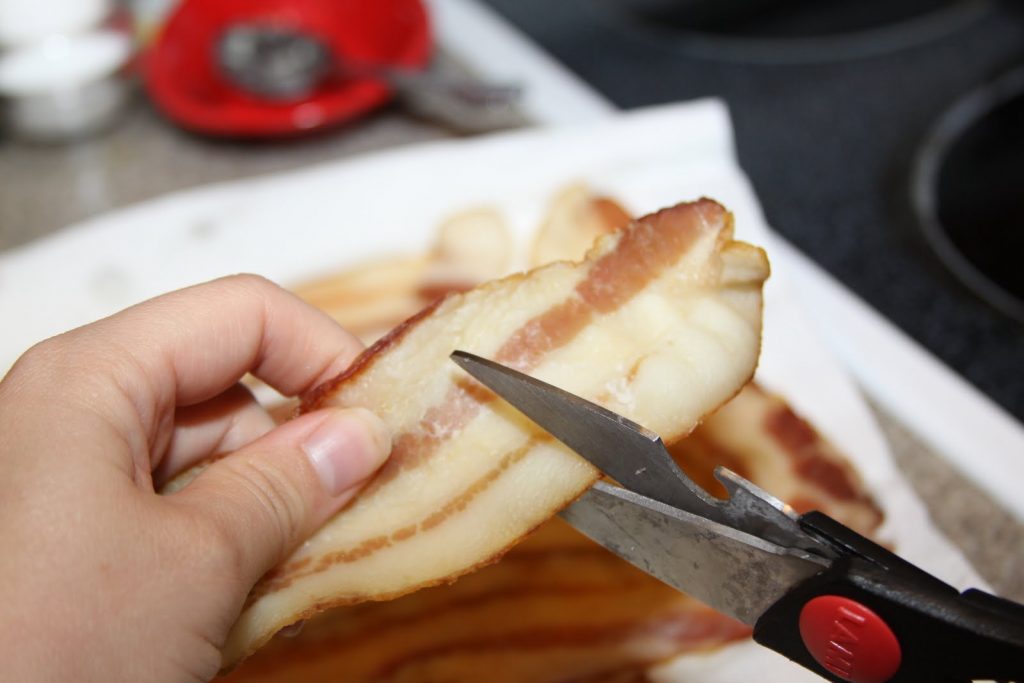 Cut bacon pieces in thirds with kitchen shears.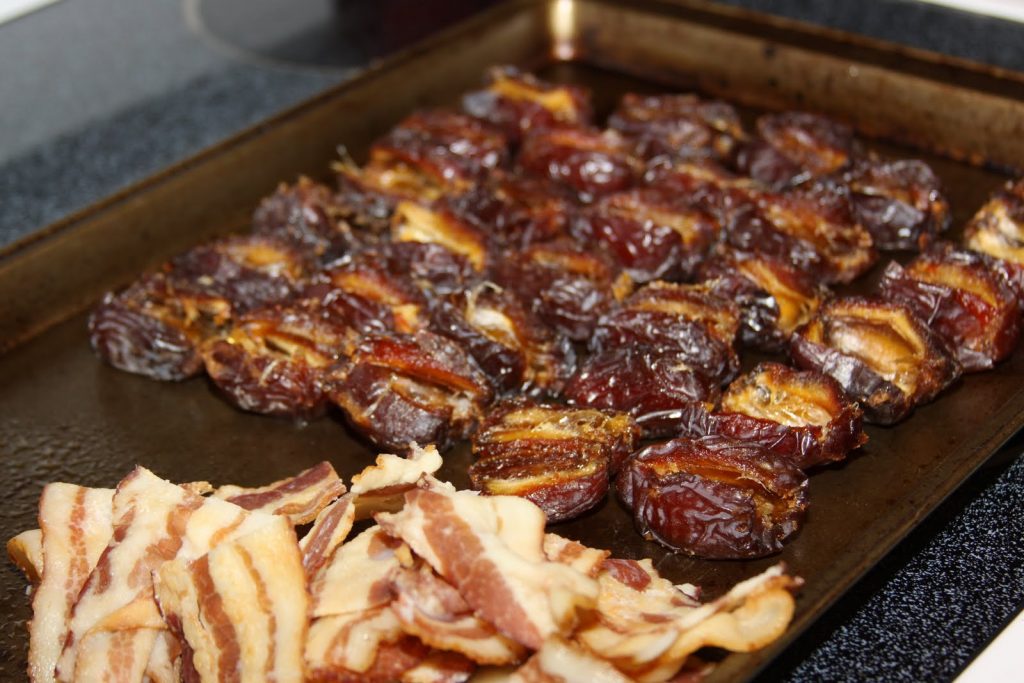 Seperate cream cheese evenly into two bowls.
Mix horseradish into one bowl.
Stuff half of the dates with 1/2 a spoonful of horseradish cream cheese and one pistachio.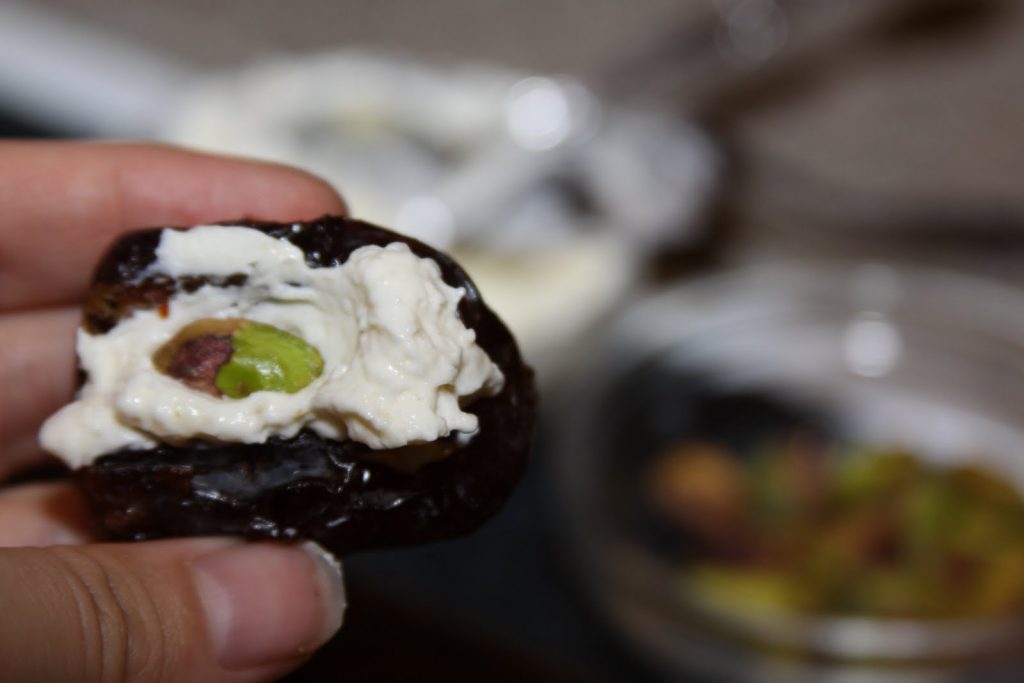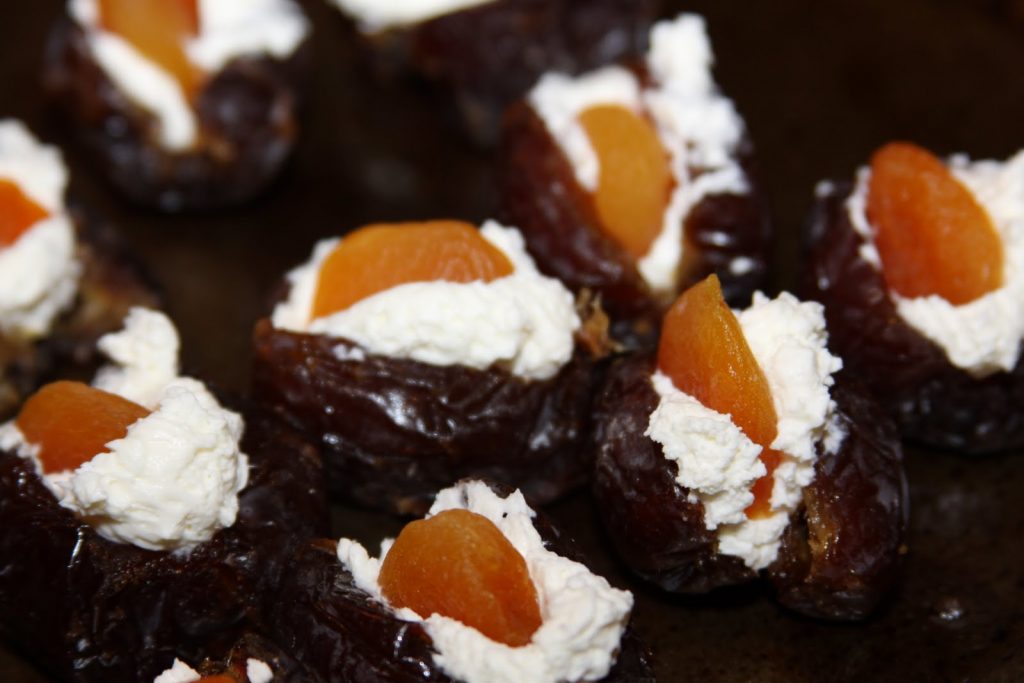 Stuff the remaining dates with plain whipped cream cheese and one 1/2 apricot each.
Wrap each date with a 1/3 bacon slice and secure with a toothpick.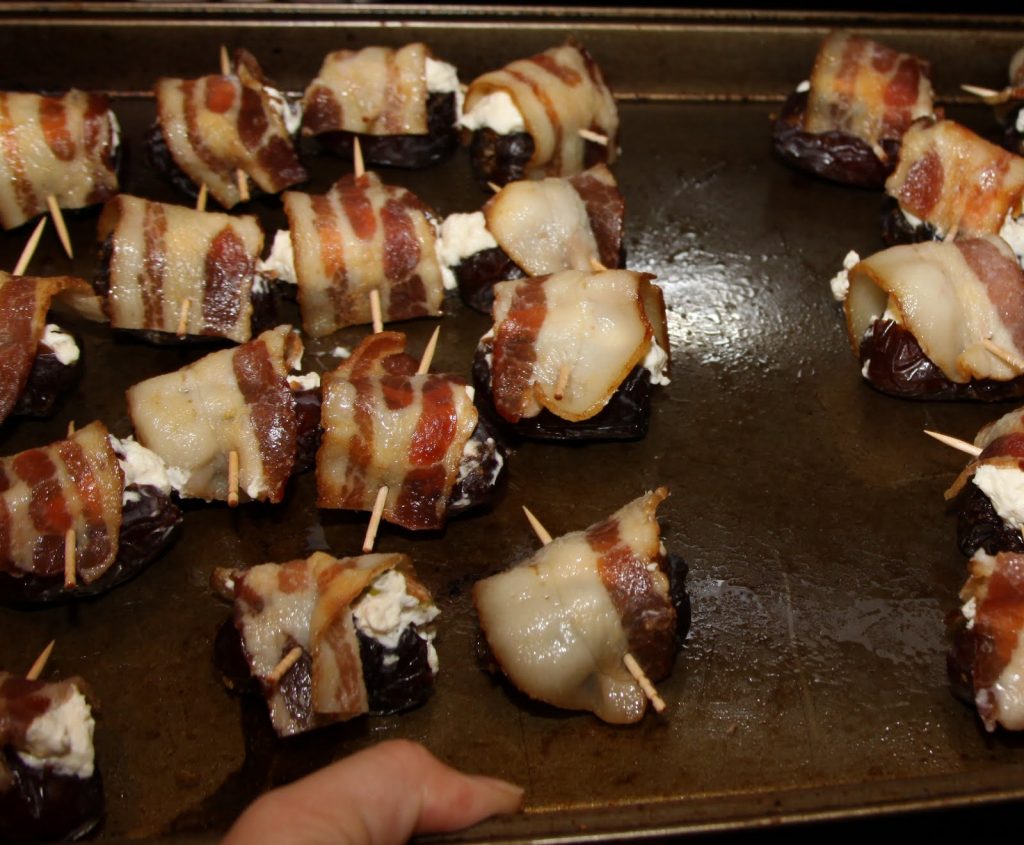 Line wrapped dates on baking sheet and bake for 20 minutes.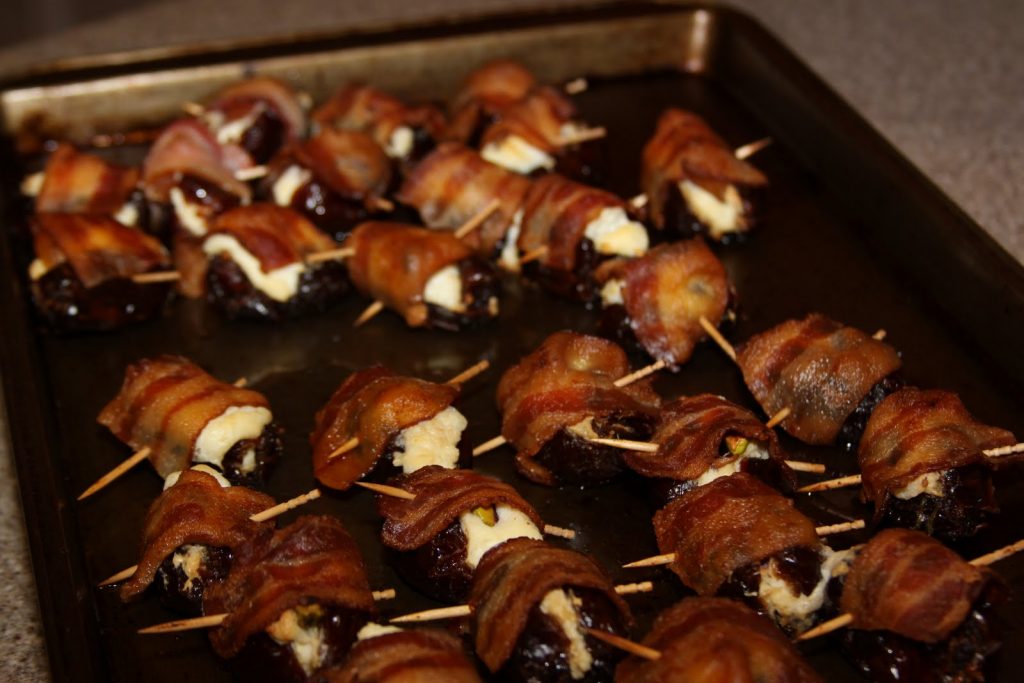 Serve the Savory & Fruity and Sweet & Spicy Dates to your hungry guests
and watch their faces light up with joy when they taste the deliciousness!
Behold the power of cream cheese and bacon!
Happy Cooking!
~Nicole