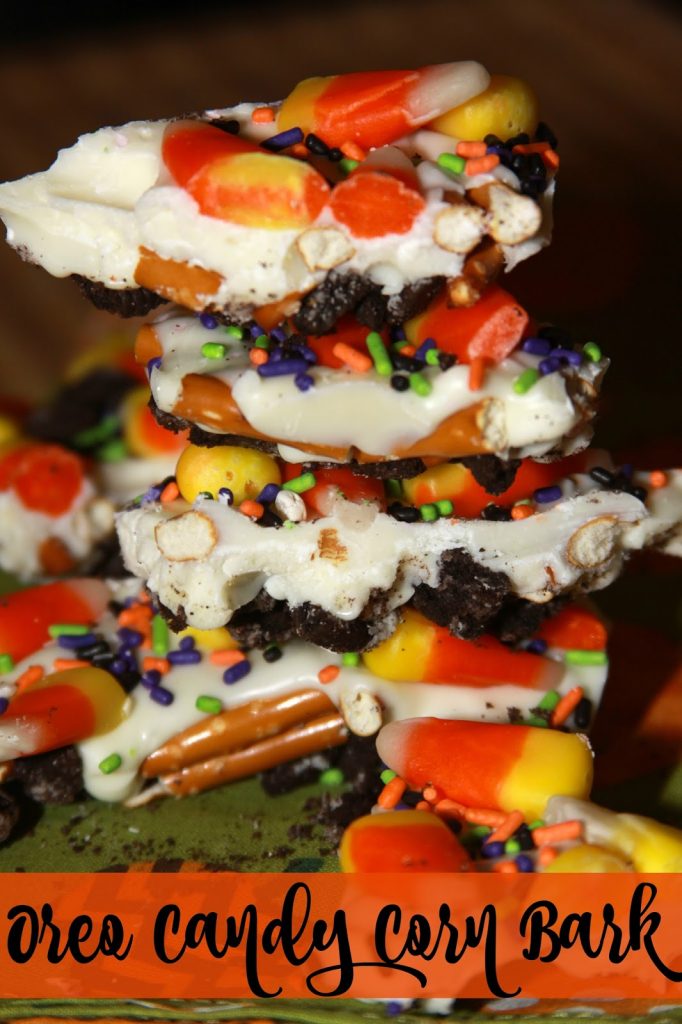 Oreo Candy Corn Bark is a fall favorite and an easy to make treat!
I like to make as a simple sweet gift for friends.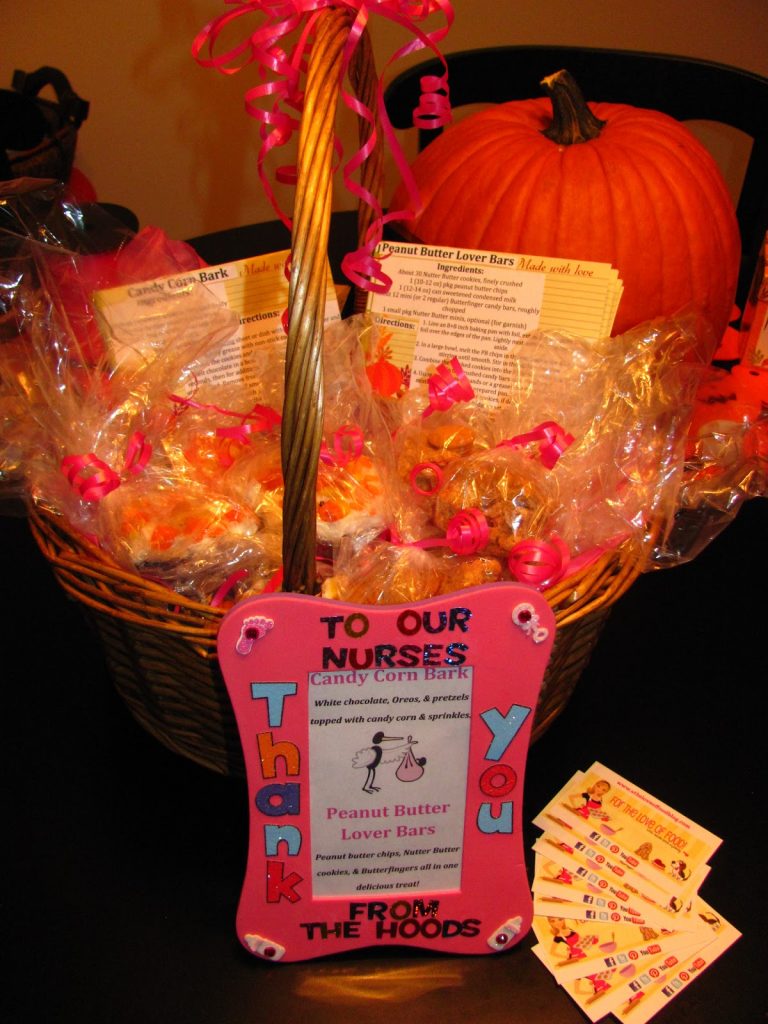 Last month I was going stir crazy waiting on Baby Ava to arrive. I cleaned, organized, crafted, made freezer meals….and still no baby and nothing to do! So I decided to make a Thank You gift basket for the Labor and Delivery nurses at the hospital.
I chose to make 2 "no bake" items: Candy Corn Bark and Peanut Butter Lover Bars.
Scroll down for the Candy Corn Bark recipe and the Thank You basket instructions.

Candy Corn Bark

Ingredients:
10 Oreo cookies, chopped
3/4 cup broken small pretzel sticks
12 ounce bag of white chocolate chips
1 cup candy corn
Halloween sprinkles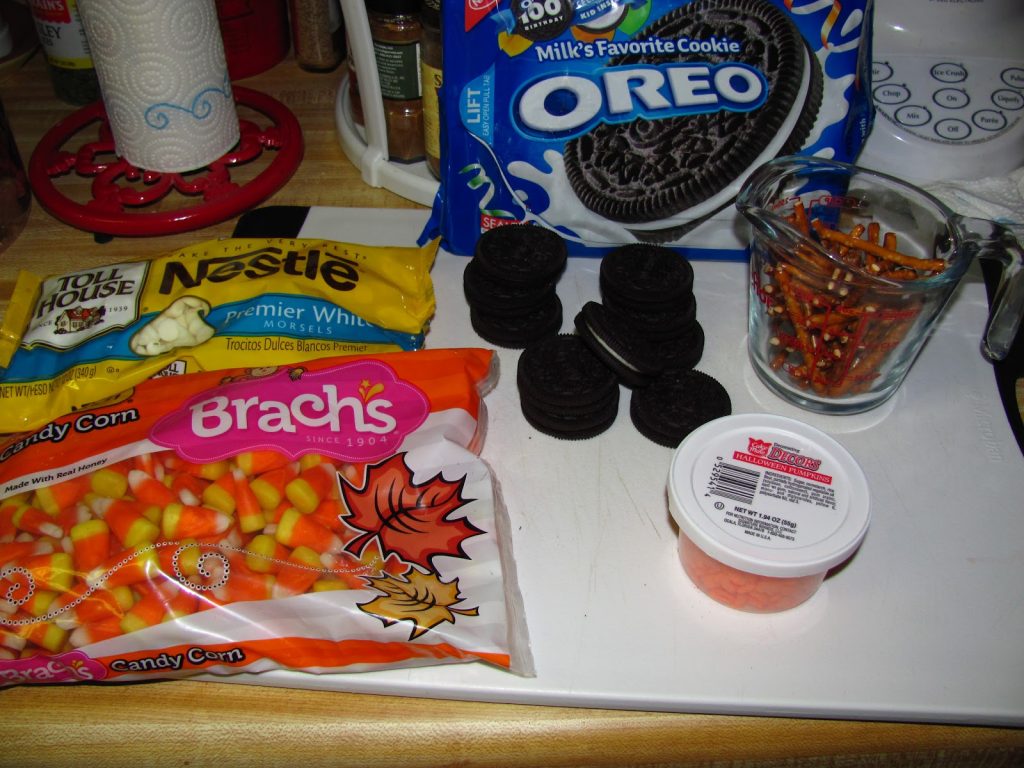 Directions:
1. Line an 8×8 baking sheet with parchment paper and lightly grease with non-stick cooking spray.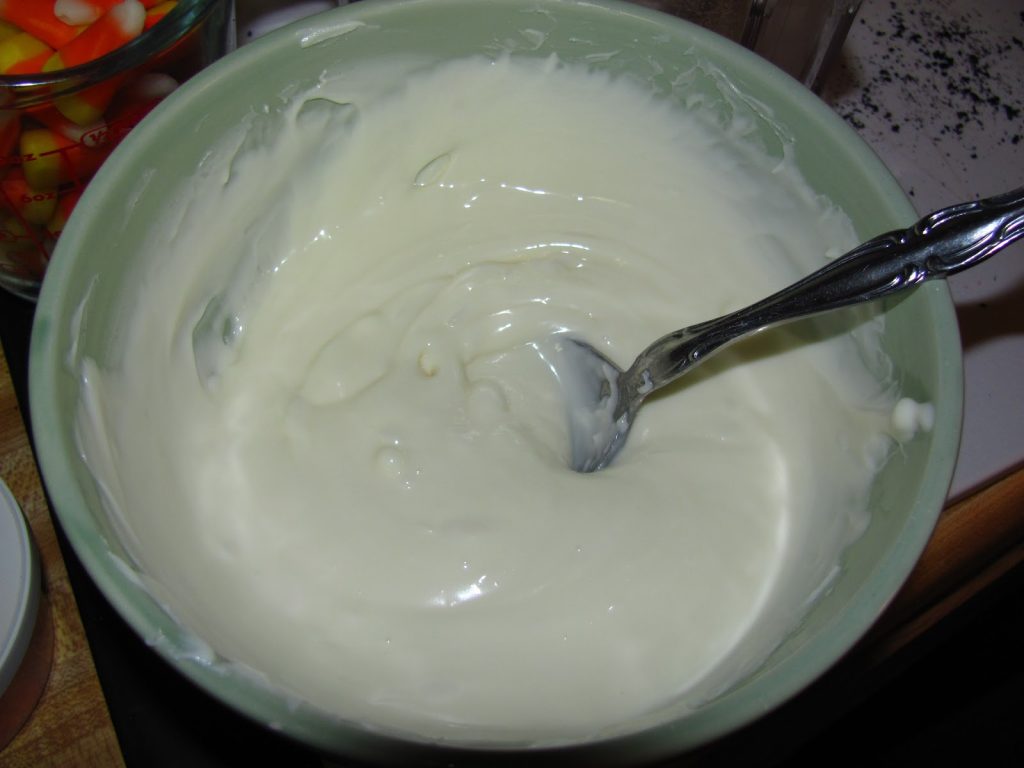 3. Melt chocolate in a bowl set over a pan of simmering water, or in
the microwave, stirring frequently until melted. Remove from the heat
while there are still a few chunks, and stir until smooth.
White
chocolate burns easily.
4. Drizzle chocolate with a spoon over the goodies in the pan, spreading the top flat to coat evenly.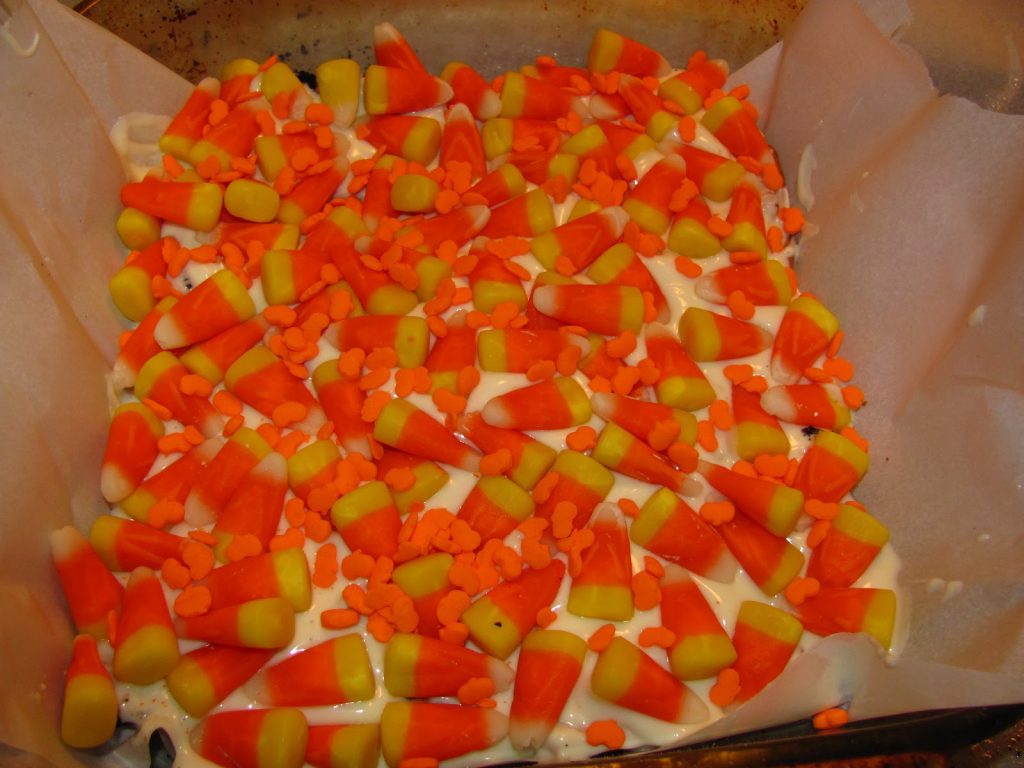 Nurses Thank You Gift Basket
For a simple yet heartfelt thank you gift basket simply wrap up a few tasty treats (I like cookies and dessert bars, since they stay soft for a few days) and include recipe cards with the dessert recipes for the recipient to remake at home. You can also store in the refrigerator until ready to gift if you want to make sure they stay fresh.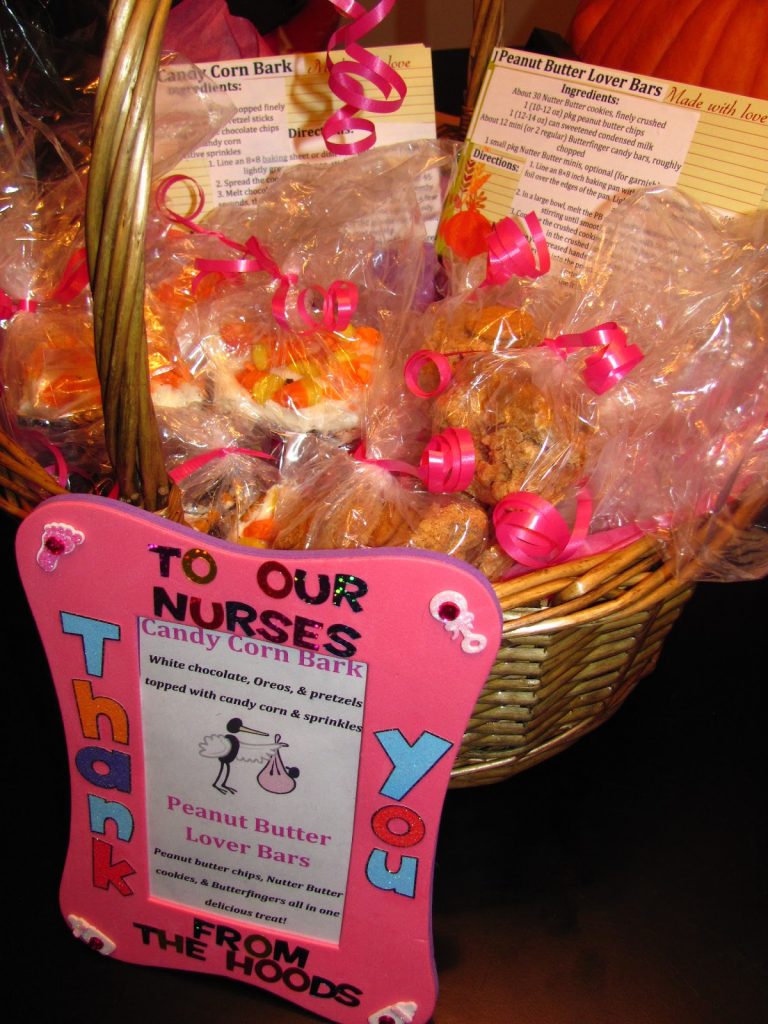 I also found a foam frame at Walmart and decorated it with baby scrapbook stickers and letters spelling out Thank You. Then inside the frame I typed a description of what goodies were in the basket.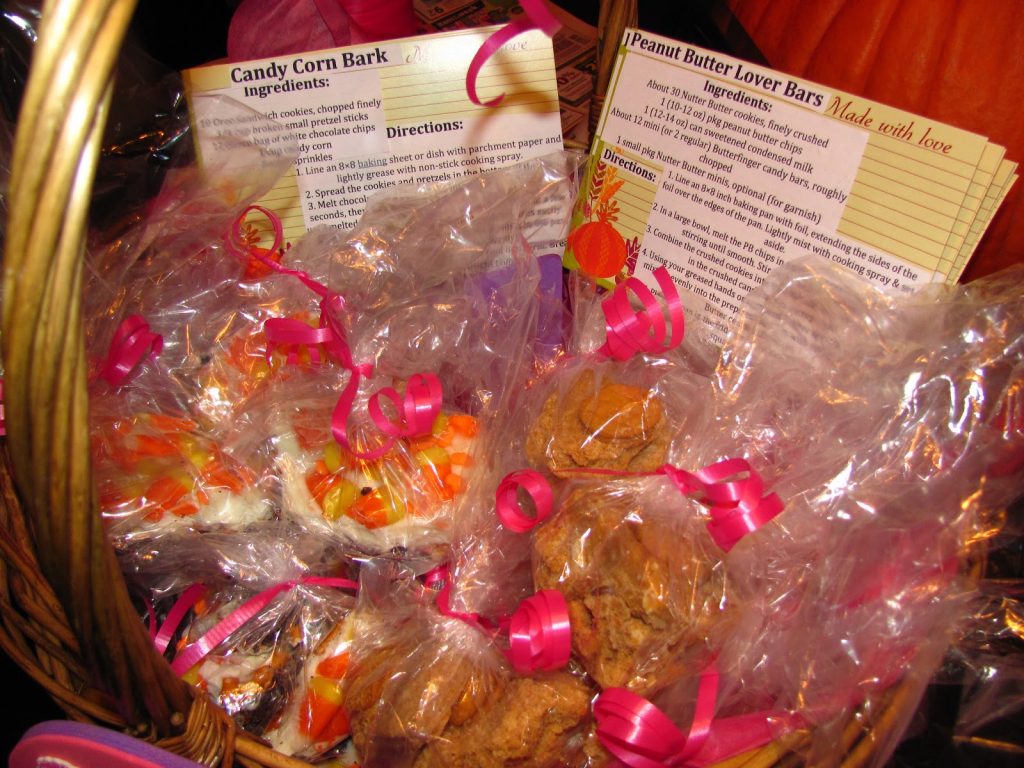 The nurses loved it and were so sweet and appreciative!