Today's recipe is sponsored by Meyer/Anolon


Add graham crackers to a food processor and pulse until it is small crumbs.
Pour into a bowl and add melted butter.
Mix well then press into the pan.
Press onto the bottom and up the sides, using a drinking glass to press it down well.
Bake for 8 minutes at 325 degrees then remove and let cool completely.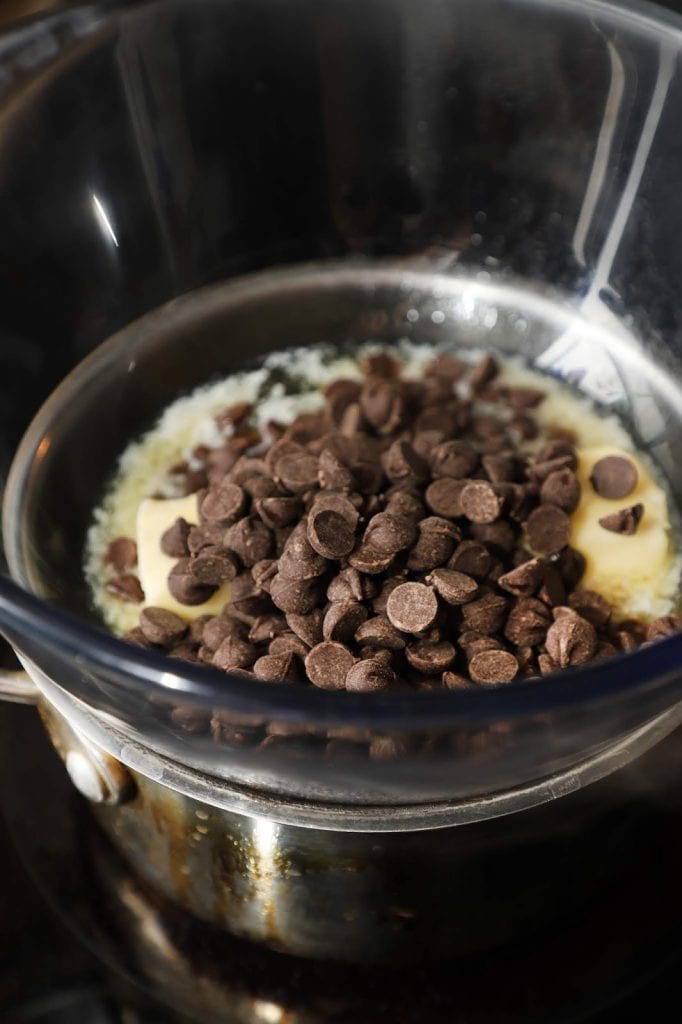 Heat a double boiler on medium heat over simmering water.
Melt butter and dark chocolate together, stirring often, until smooth.
Remove from heat and let cool slightly. Pour into a large mixing bowl.
Whisk in vanilla, salt, and 1/2 cup sugar.
Then add the three egg yolks.
Sift the flour and cocoa powder evenly into the chocolate mixture.
Stir to combine.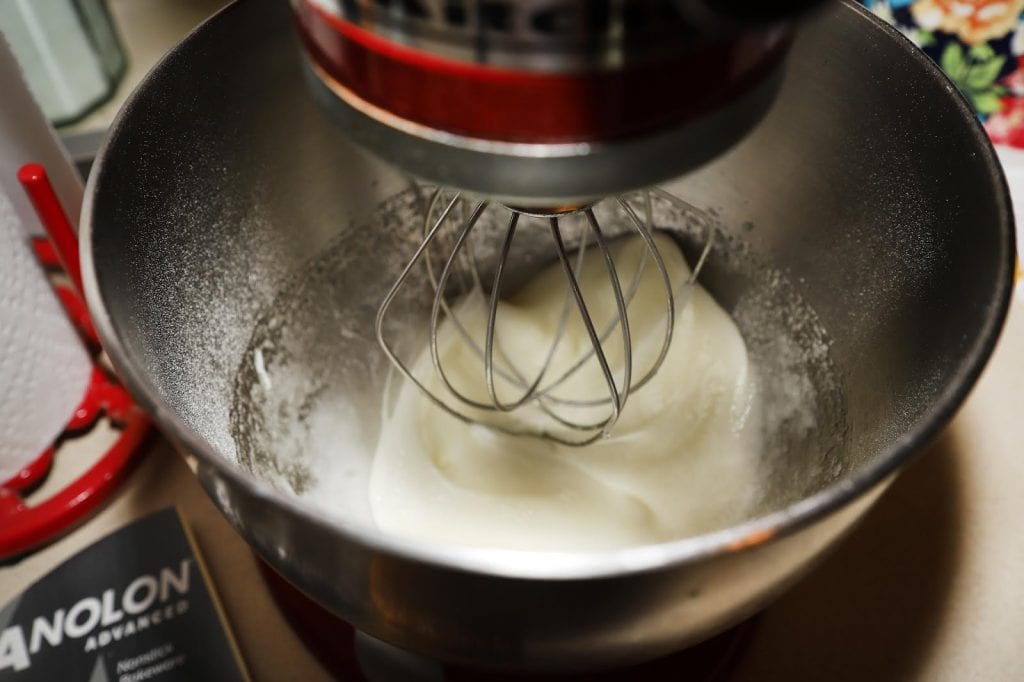 In a large bowl, beat the remaining three egg whites with a mixer on medium until foamy, adding in the 1/2 cup sugar.
Increase the speed to high and beat until stiff peaks form, about 3 minutes.
Fold in the egg whites gently into the chocolate mixture.
Spread into the pan, smoothing the top.
Place the pan on a baking sheet.
Bake at 350 degrees for 30-35 minutes.
The top should be cooked but the center can still be gooey.
Let cool completely, about an hour, then you can remove from pan and place on a platter.
To make the ganache:
combine heavy cream and chocolate chips in a saucepan over medium heat.
Stir until melted and smooth.
Remove from heat and let cool slightly. It will thicken as it cools.
Pour on top the top of the pie, spreading to cover the entire top.
Let set then slice.
Serve with ice cream on the side and whipped cream dolloped on top if desired.
If you are a chocolate lover like me, this decadent, gooey pie is a must try!

Check out the amazing #SummerDessertWeek recipes from our bloggers today!