They carry just about everything you need for your home from holiday decor to basic household items and gift ideas.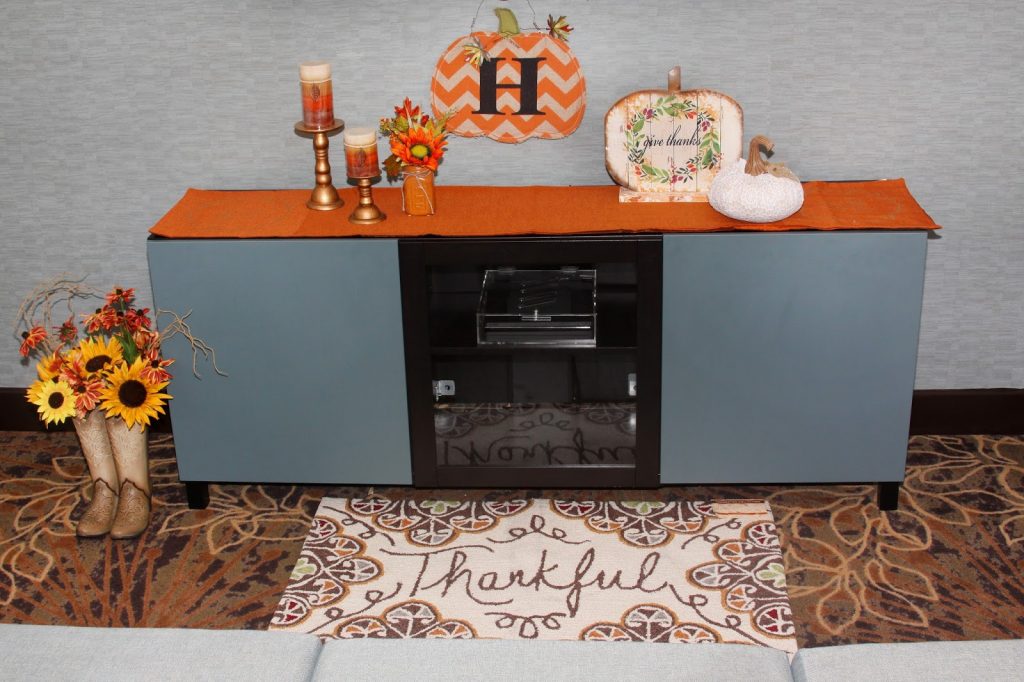 Our new fall themed entertainment center.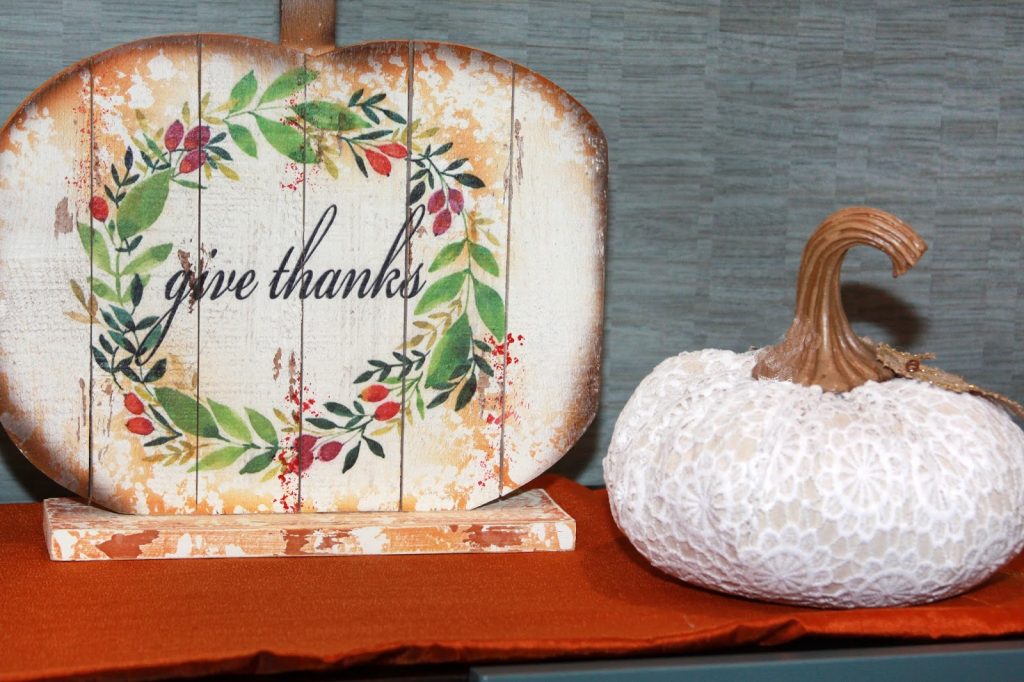 Country fall decor is my favorite and looks great in my Texas home!
Stella gave our new seasonal decor a thumbs up!
I love pretty and delicious smelling candles.
I added some dimension and style with the gold candle stands.
The painted mason jar is another country theme item I couldn't pass up!
Table runners are a fun way to add color and protect your furniture too.
This orange and gold table runner was the perfect length for draping my entertainment center.
I love the metallic "Give Thanks" print.
Rugs aren't just for doors.
This printed rug was a colorful addition in front of the entertainment area.
It also now is my kids' favorite comfy spot to sit and play board games.
I love all things monogrammed and this pumpkin shaped burlap wreath features our last name initial.
I hung it on the wall under my TV.
Last but not least, my favorite item was this pair of cowboy boots with fall flowers.
I placed it on the floor beside the stand.
Seasonal decor that is simple, pretty, and stylish!

The second area I decorated was much more simple but still a favorite spot that I wanted to add some seasonal colors and decor to.
My coffee break area is a cozy spot I frequent to enjoy a cup of joe, a good book, and some quiet time. I added another pretty initial wreath on the wall and then on the table I added a few simple items: a mug, a painted floral mason jar, a small fabric pumpkin, and an adorable wish bone decoration.
I collect coffee mugs and this pretty metallic one was too pretty to pass up!
The wishbone and patchwork pumpkin were so cute I bought extras as gifts!
The warm fall colors and cozy country theme make my coffee creak area even more inviting!
Less is more in a cozy area like this.
I love adding just a few seasonal items to jazz up smaller areas in my home.

Comment below and let me know.