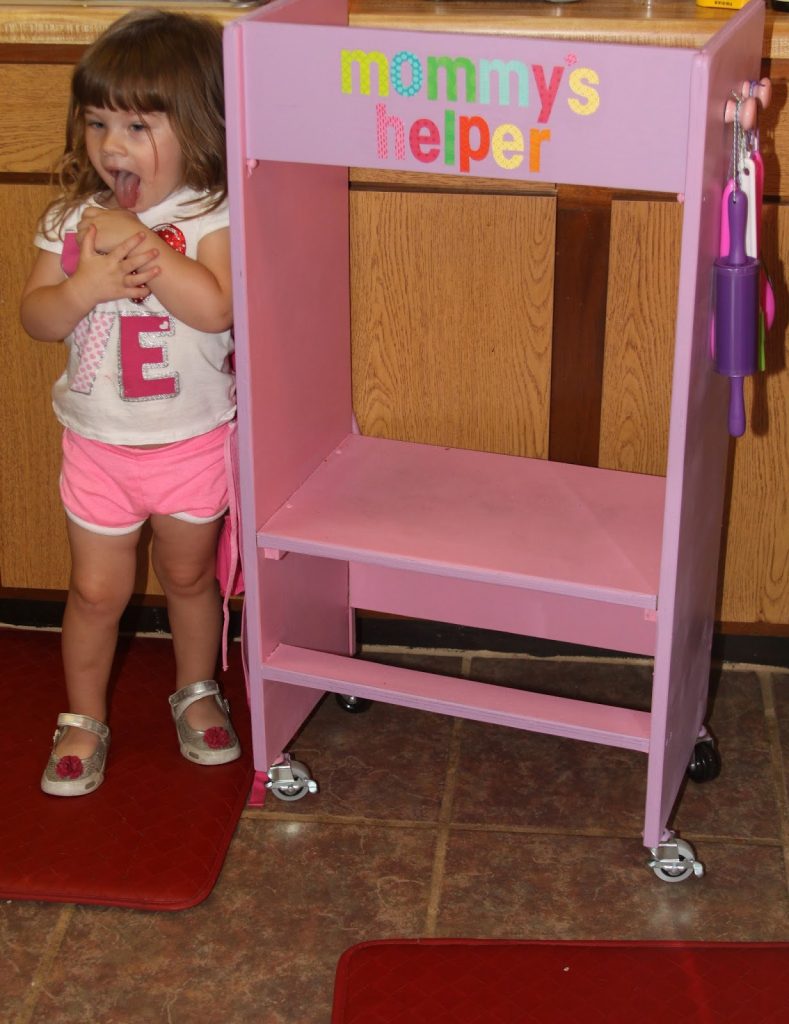 My handy dandy husband is at it again!
He built a wooden Kitchen Helper Stool for Ava and it's his best work yet!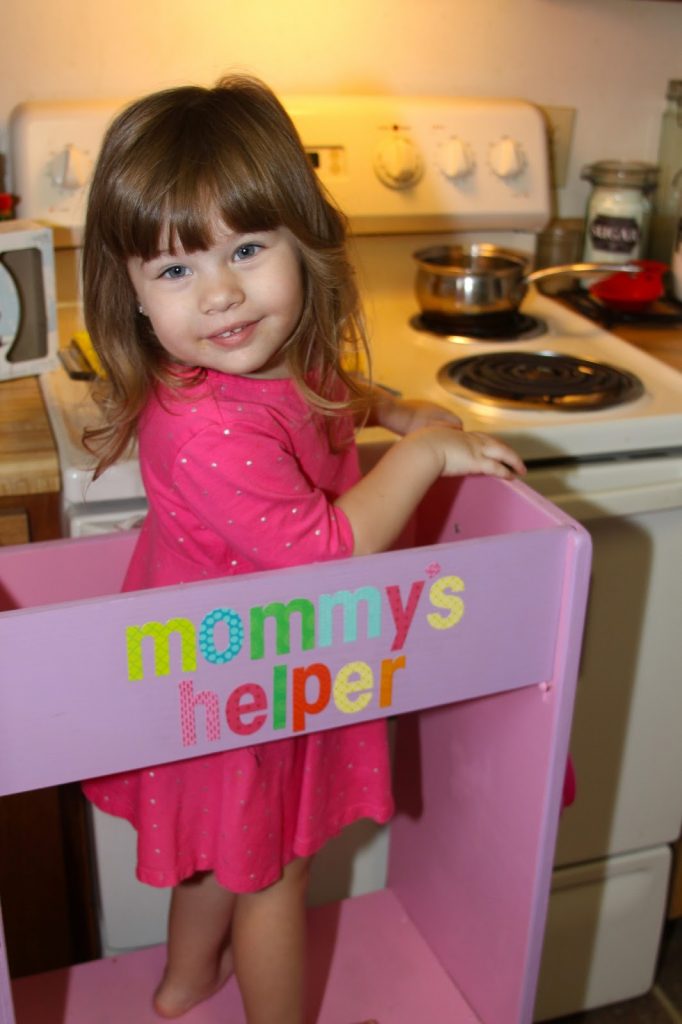 Also scroll down for Ava's 10 minute DIY Dress Up Closet How To.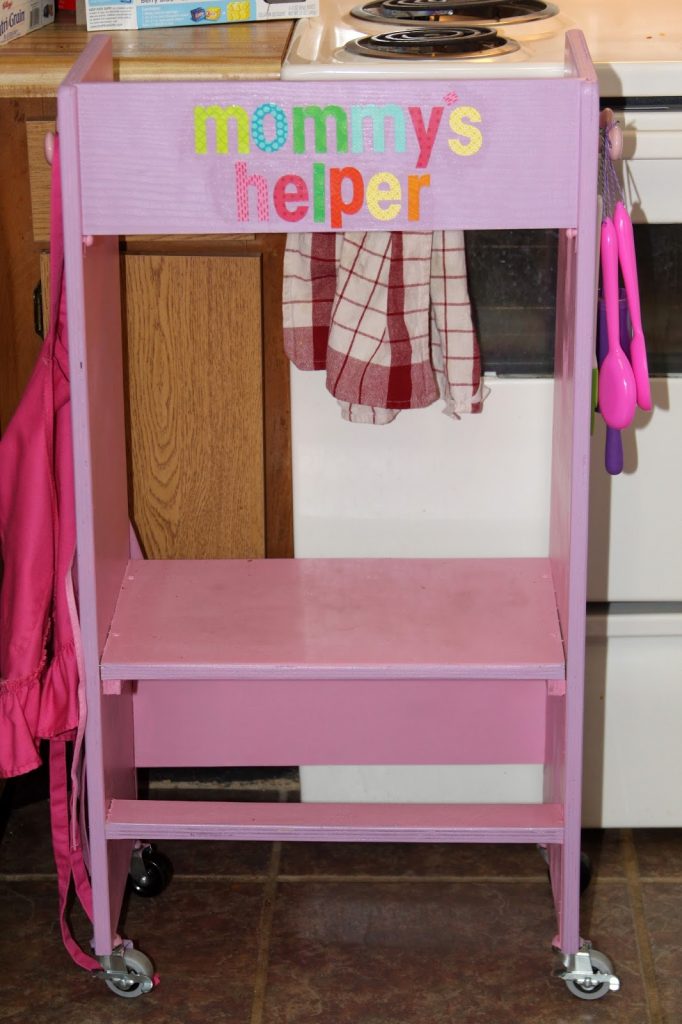 Ava loves to help me in the kitchen and I have been on the lookout for a safety stool for her to reach the counter. I found plastic "Learning Towers" online for around $200 but that was way out of our price range. So AShton decided to build Ava one out of wood one afternoon. He purchased plywood, wheels, paint, and knobs and got to work creating an awesome safety stool for our daughter.
It was made in a day and cost around $30!

Ava's DIY Kitchen Helper Stool
Hardware needed:
screws or nails (whichever you prefer, we used screws.)

4 castor wheels that lock
Tools needed:
circular saw or table saw

sander

drill
Wood needed:
3/4 inch plywood
12X35: 2
4 X18: 1
12X18: 1
6X18: 1
1 X12: 2
2X18: 1
1/2 inch plywood
Add ons:
Quart of paint, color/s of choice
Letter decals, optional
decorative knobs/hooks for sides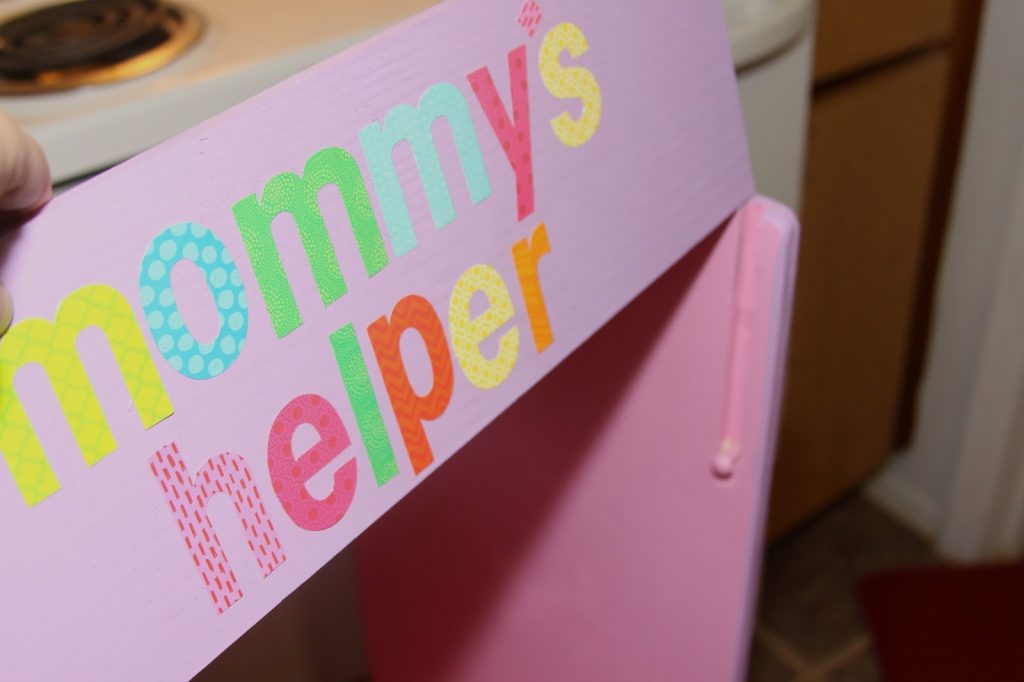 The back slides out so Ava can easily step in her stool
and then it can be slid back in again so she is boxed in safely.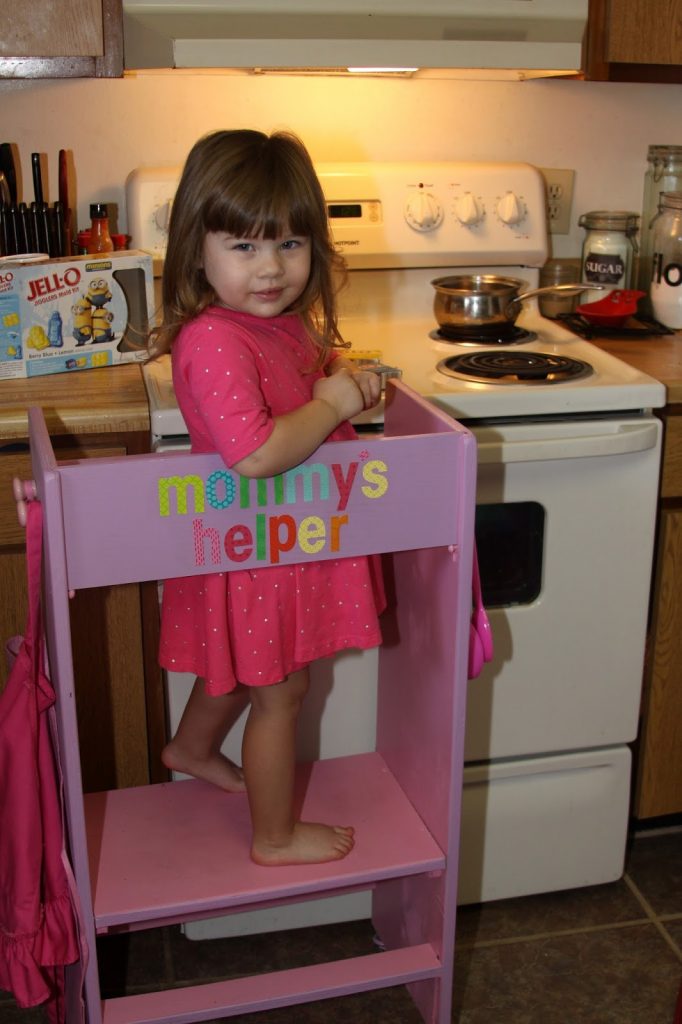 Ashton also added a small step at the bottom for Ava to climb up on.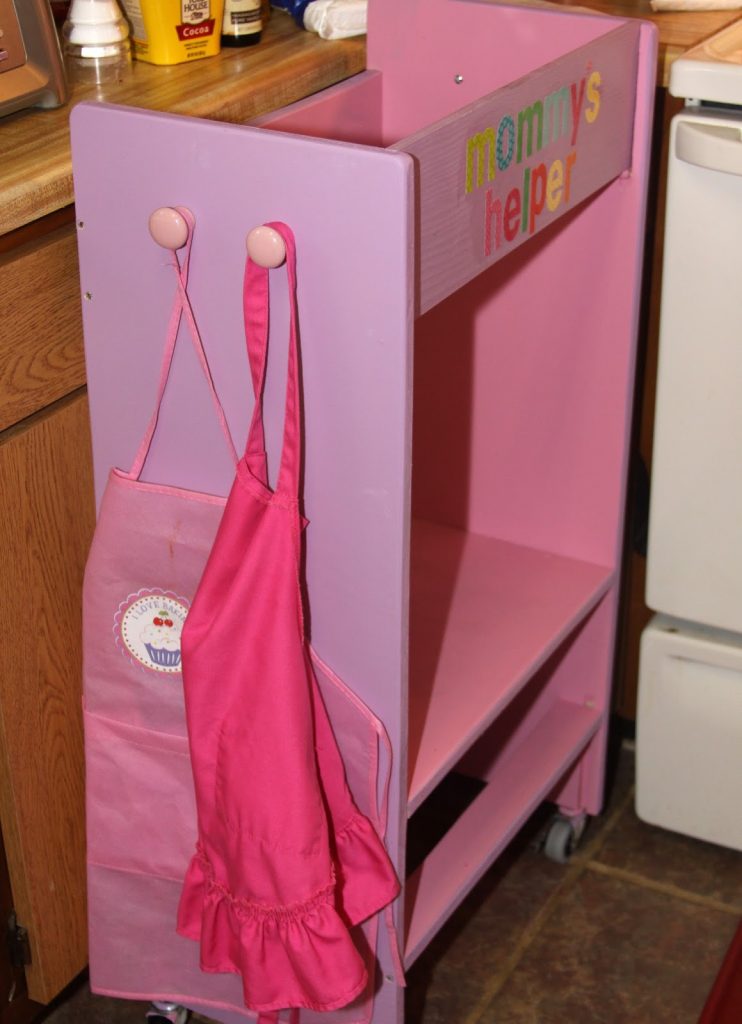 Ava chose the paint colors, purple and pink of course,
and it only took a quart to paint the entire stool.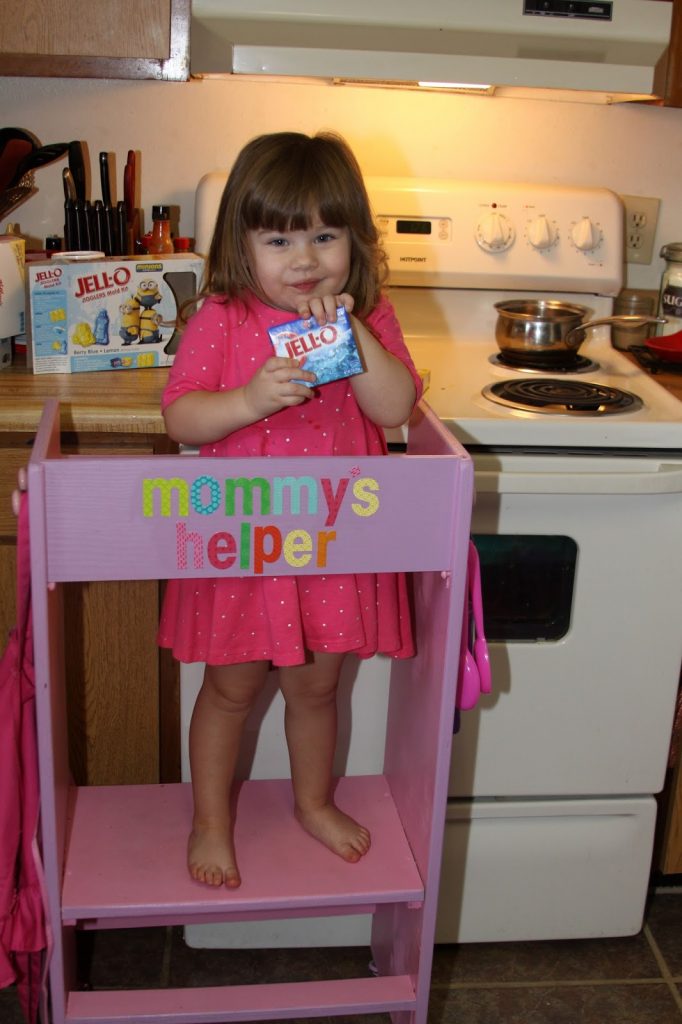 I added decals I already had at home to spell "Mommy's Helper"
and sealed them with Mod Podge.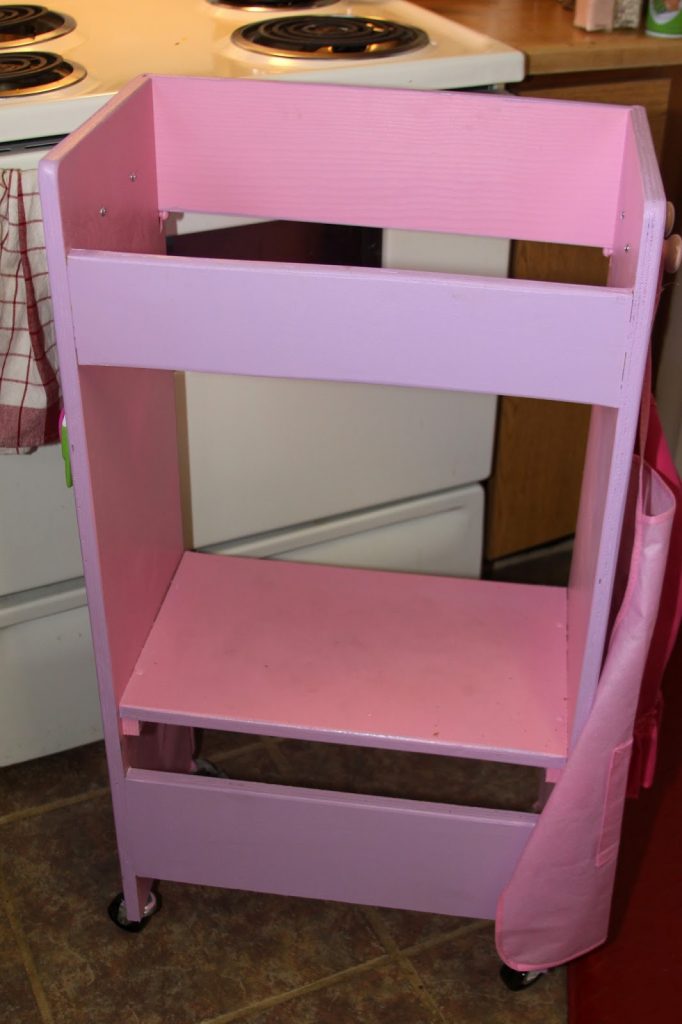 The front has a piece of wood flat across as a safety bar.
There are also 4 wheels that lock attached to the bottom.
We added pink knobs to the sides to hang aprons, towels, and kitchen utensils on.

Ava's DIY Dress Up Closet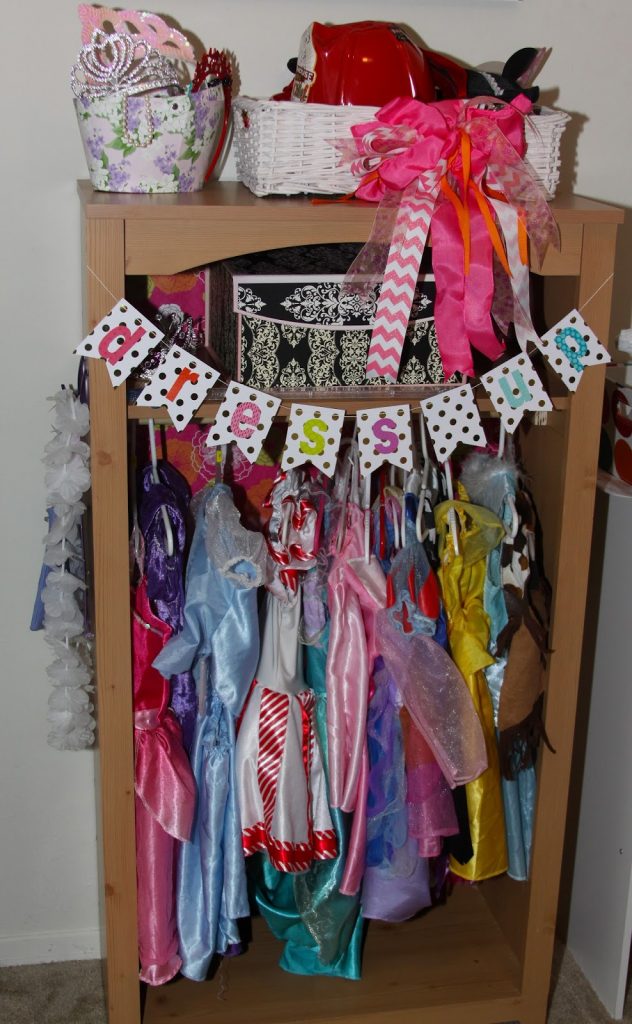 Also check out this dress up closet Ashton and I made for $20!
Target bookshelf (at a yard sale) -$10
Target banner and sticker letters- $6
Dowel rod- $1
Wrapping paper (to line the inside)- $1
Sticky hooks- $2
Bonus: the dress up outfits and accessories were given to us or purchased at yard sales- $5 for all!
We simply removed the lower shelves and added a dowel rod to hang the clothes. I lined the inside with pretty pink floral wrapping paper. I used baskets I already for hats and accessories and we put sticky hooks on the side for necklaces. I made the banner and taped it on the front.
Done in 10 minutes!