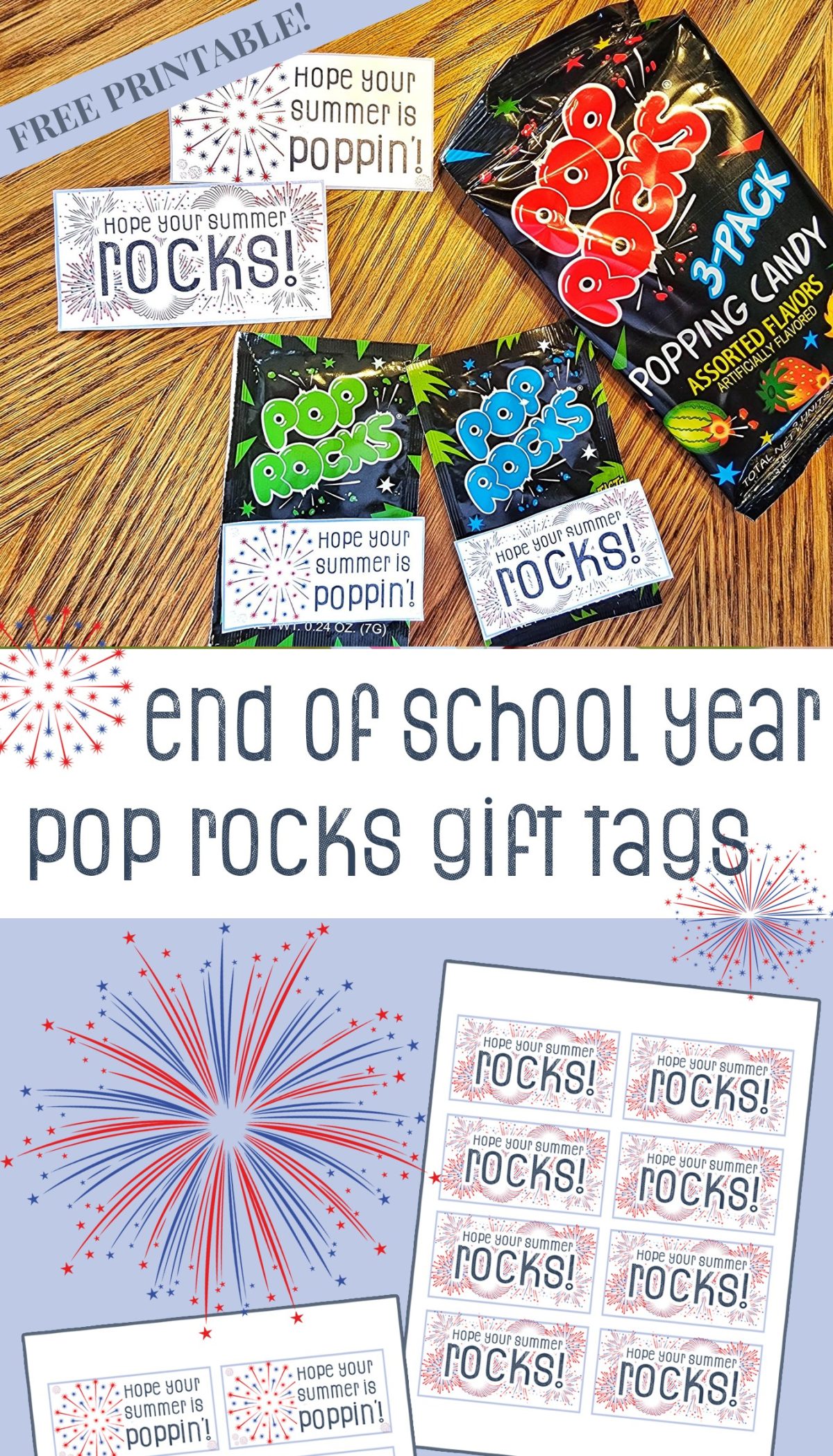 School ends here next week and today we are putting together our annual end of the school year gifts for my kids' classmates and friends.
This year they agreed (shocker!) on the same gift idea: Pop Rocks! So I created these simple gift tags with two phrases to tape to the individual pop rock packs.
No baggies, ribbon, hole punching, etc this year (woohoo) and I love how cute and fun they are!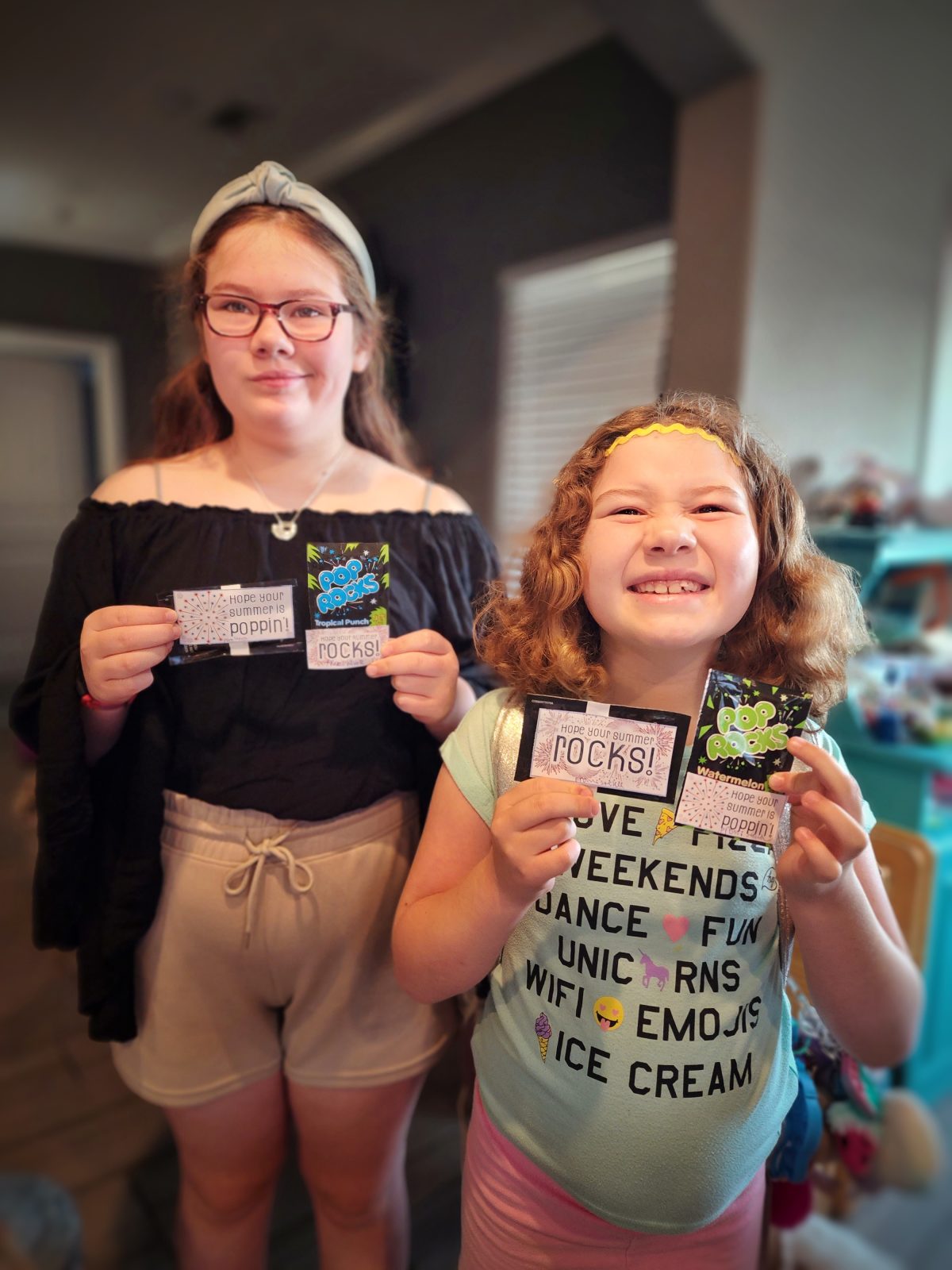 I love how thoughtful my girls are!
They take the time every year to make gifts and write thank you cards to their friends and teachers.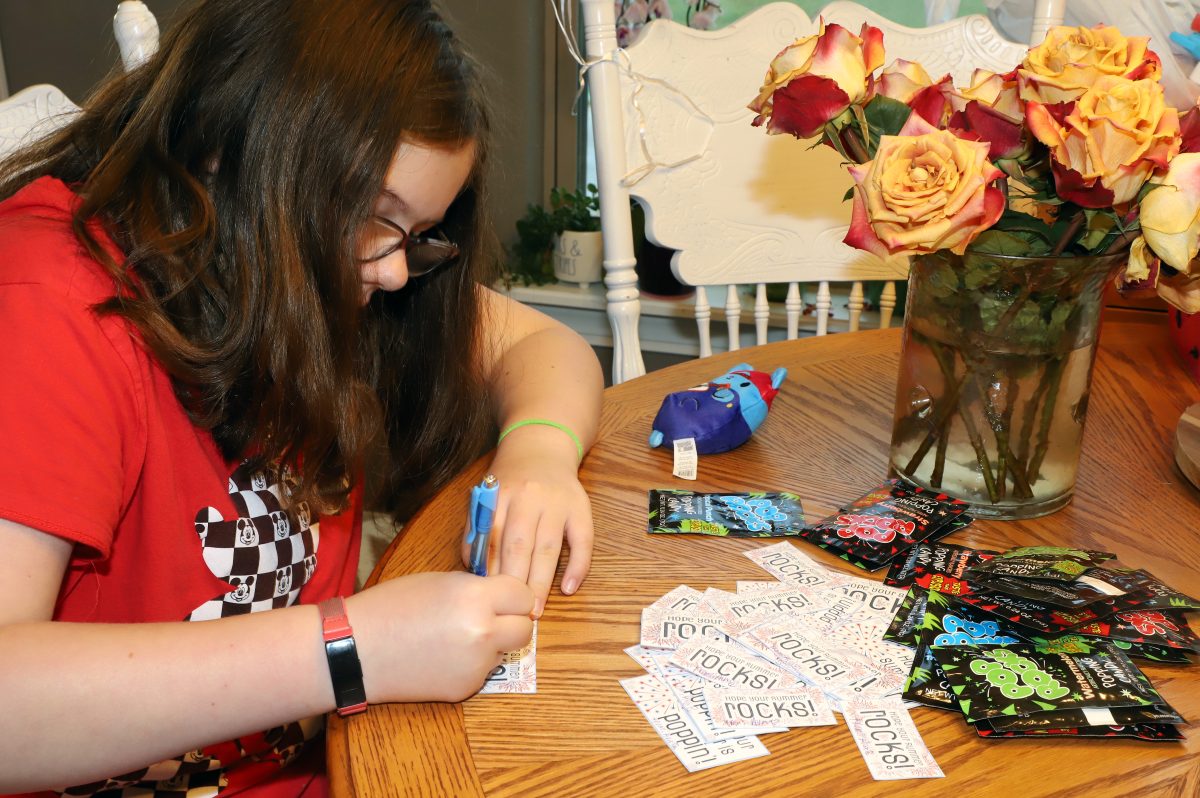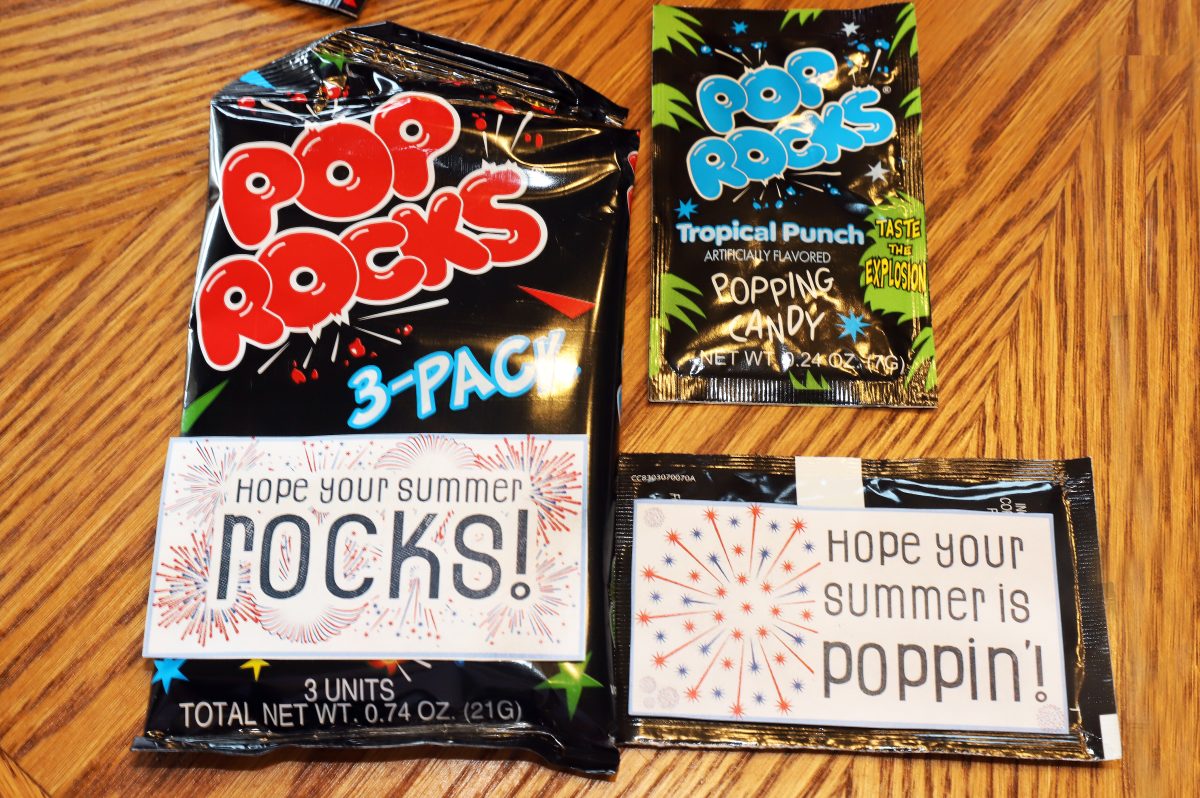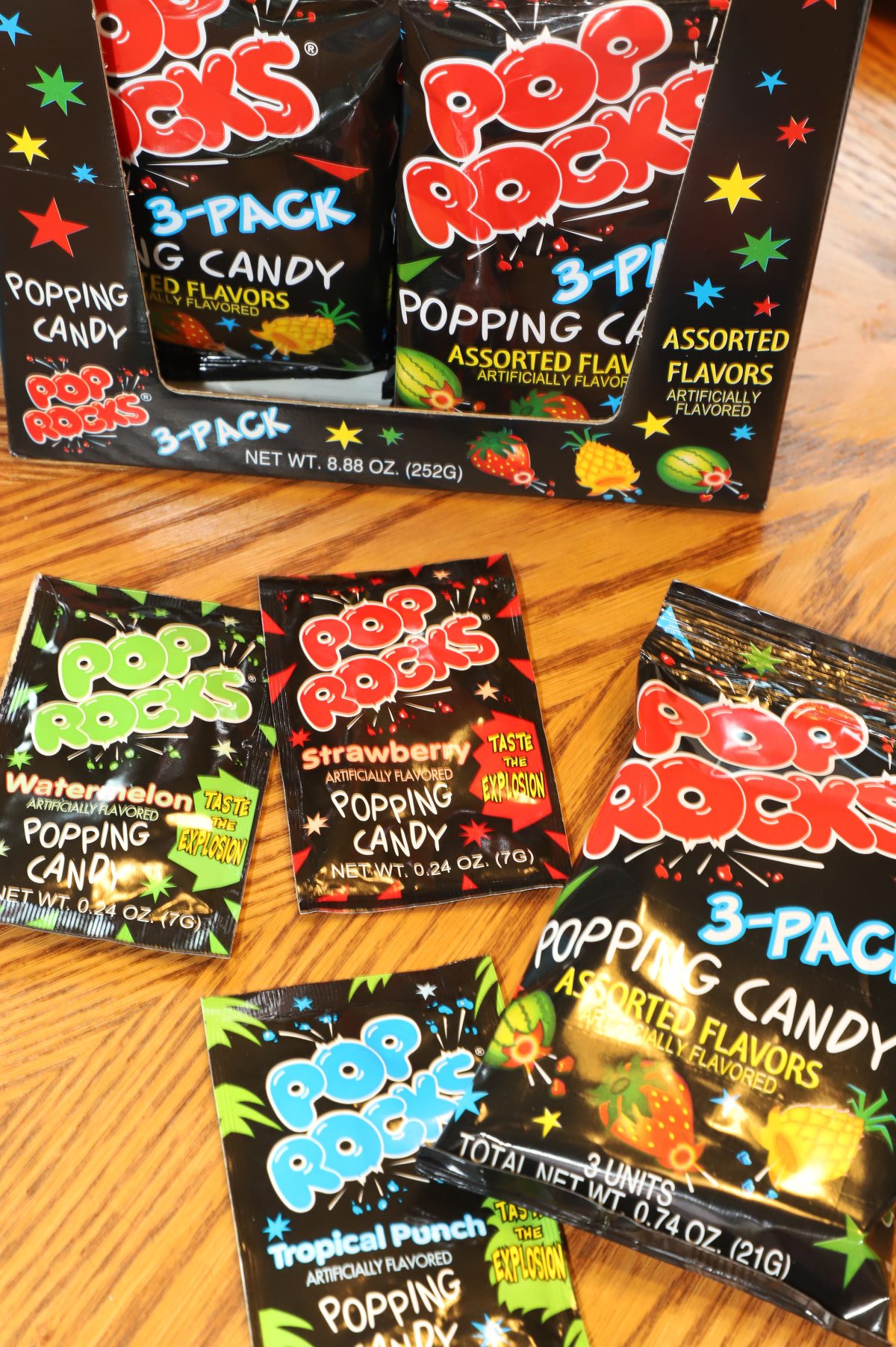 We found the best deal on the Pop Rocks at the Dollar Tree where they sell 3 individual packs for $1.25. You can also find them on Amazon, Party City, and Walmart.
Can't find or don't want to give Pop Rocks? You could also gift Rock Candy sticks or small bags of Chocolate Rocks and still use the Summer Rocks tags below.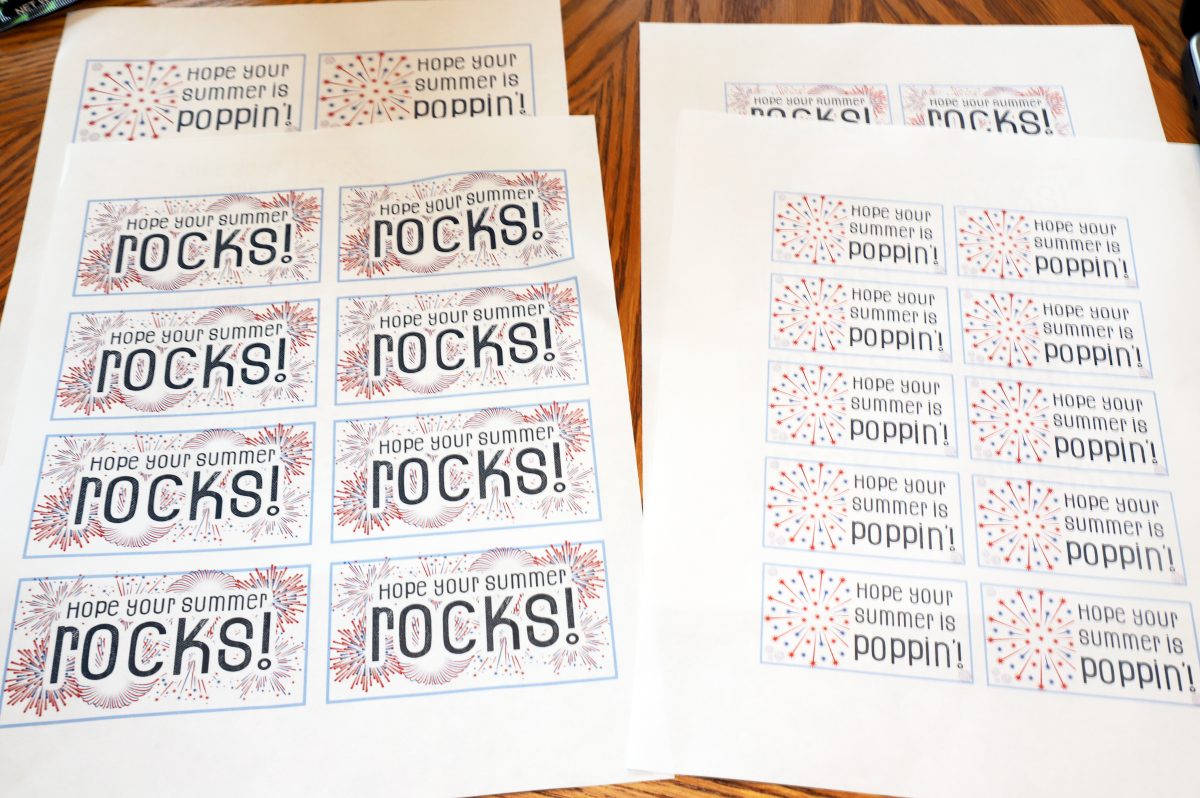 I created two phrases for the free gift tags below:
Hope Your Summer Rocks! and Hope Your Summer Is Poppin!
Print out both or just one. They come in small 10 to a page or large 8 to a page.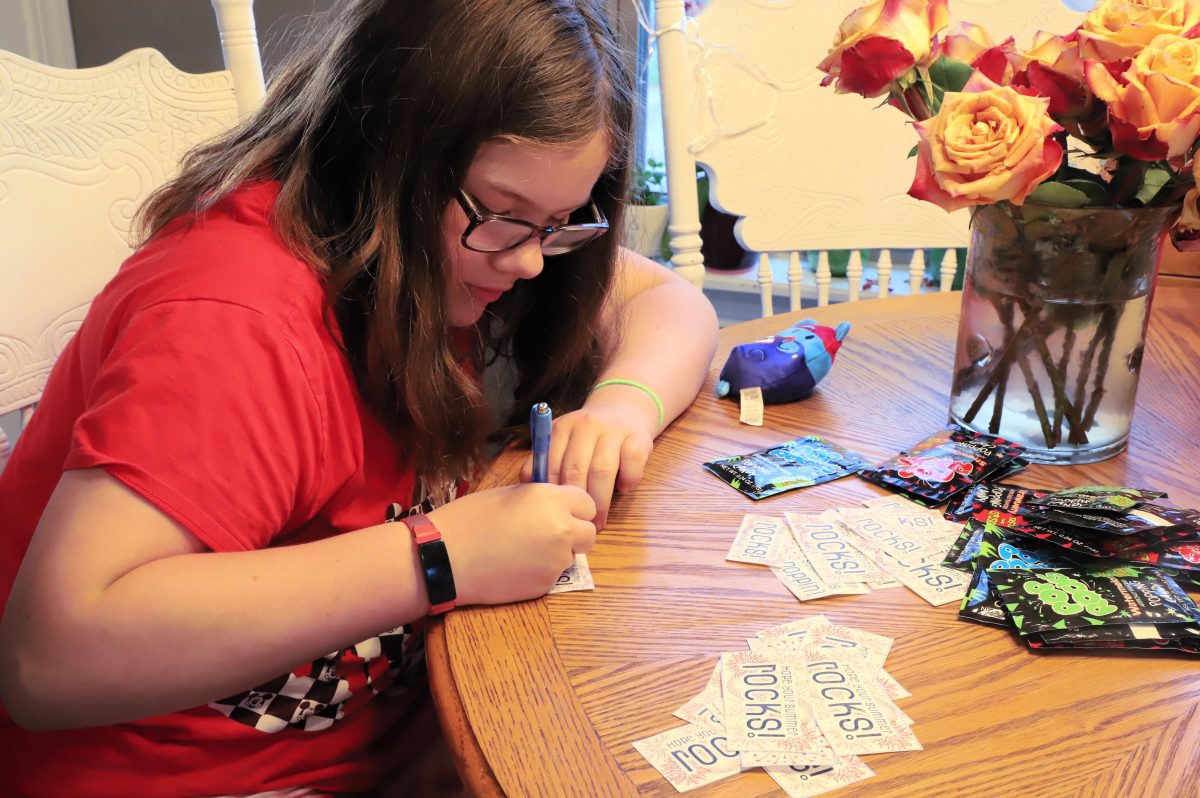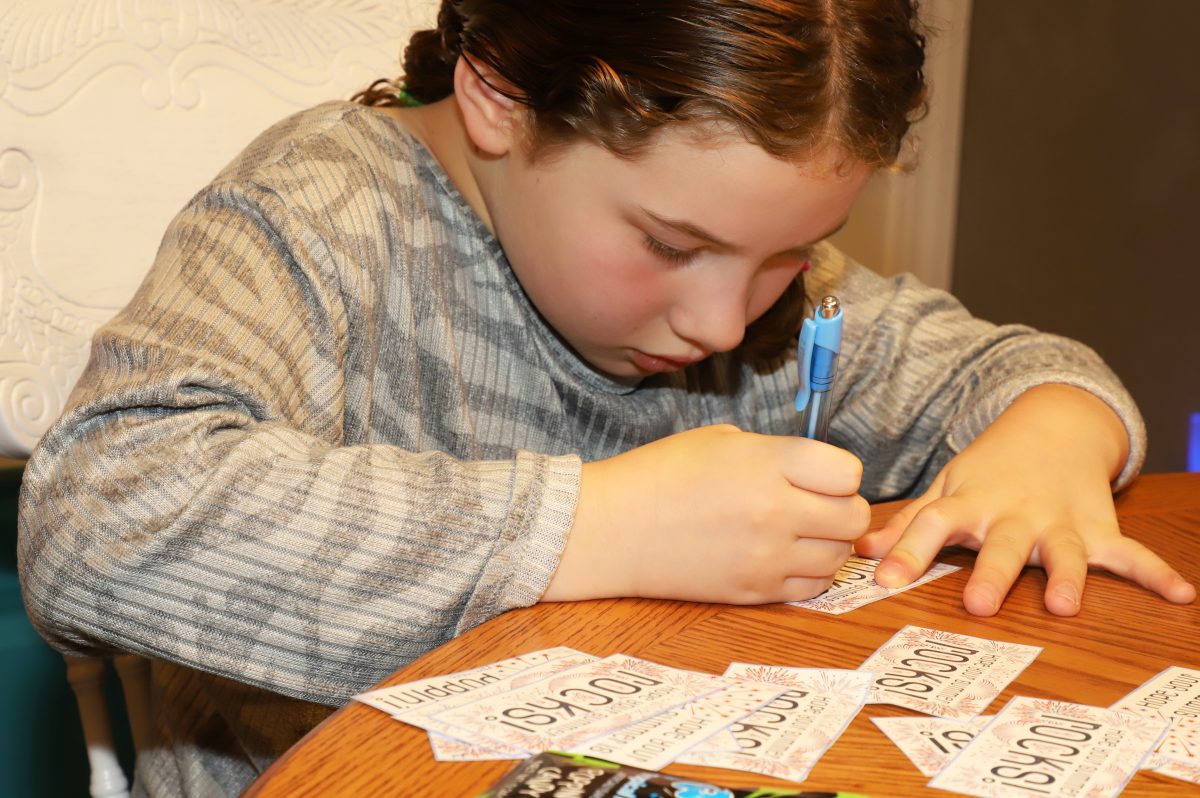 My girls hard at work signing their names to the bottom of each cut out gift tag.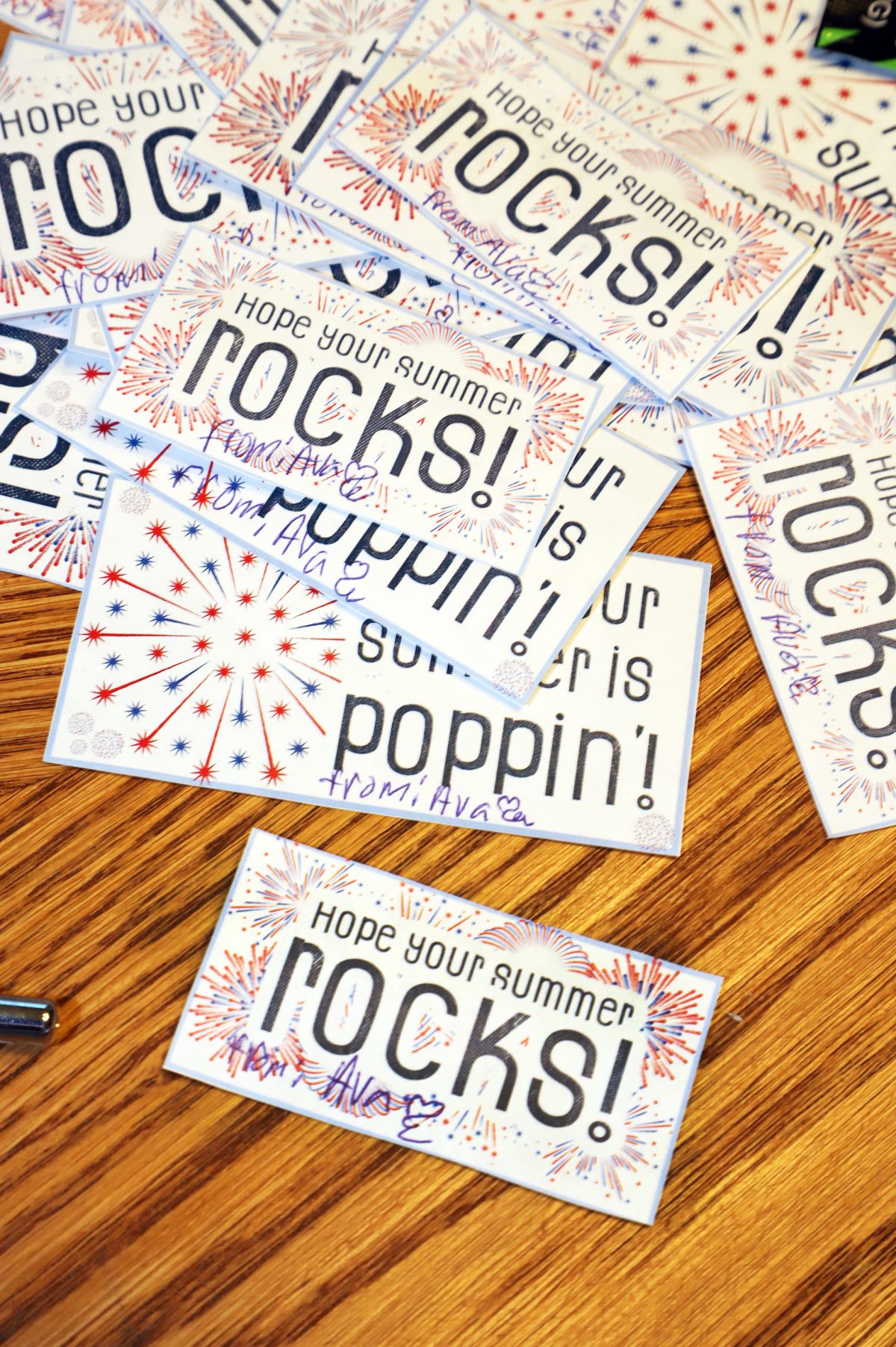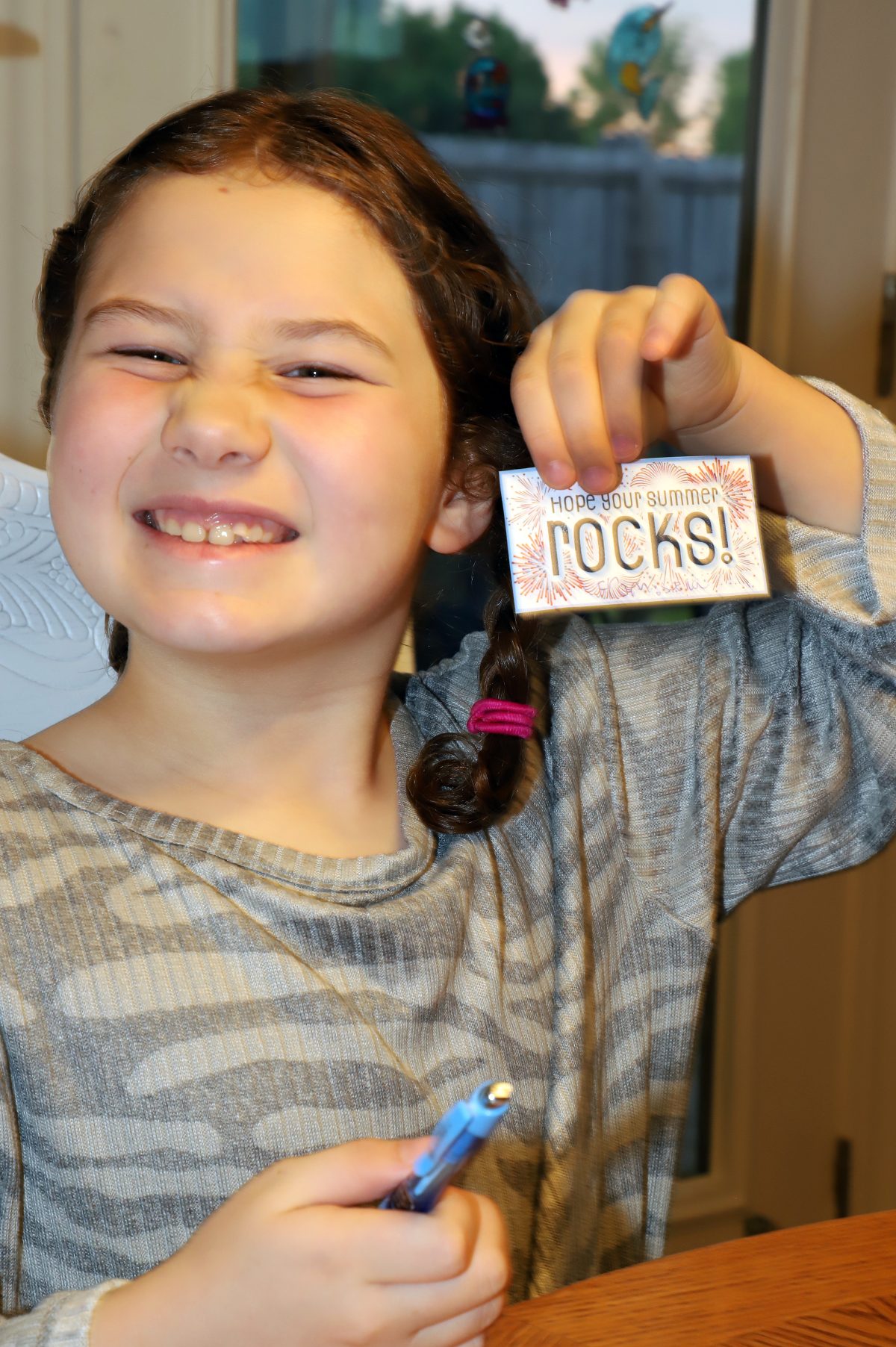 It's optional but I think signing your name or adding a little note makes it more special and personal!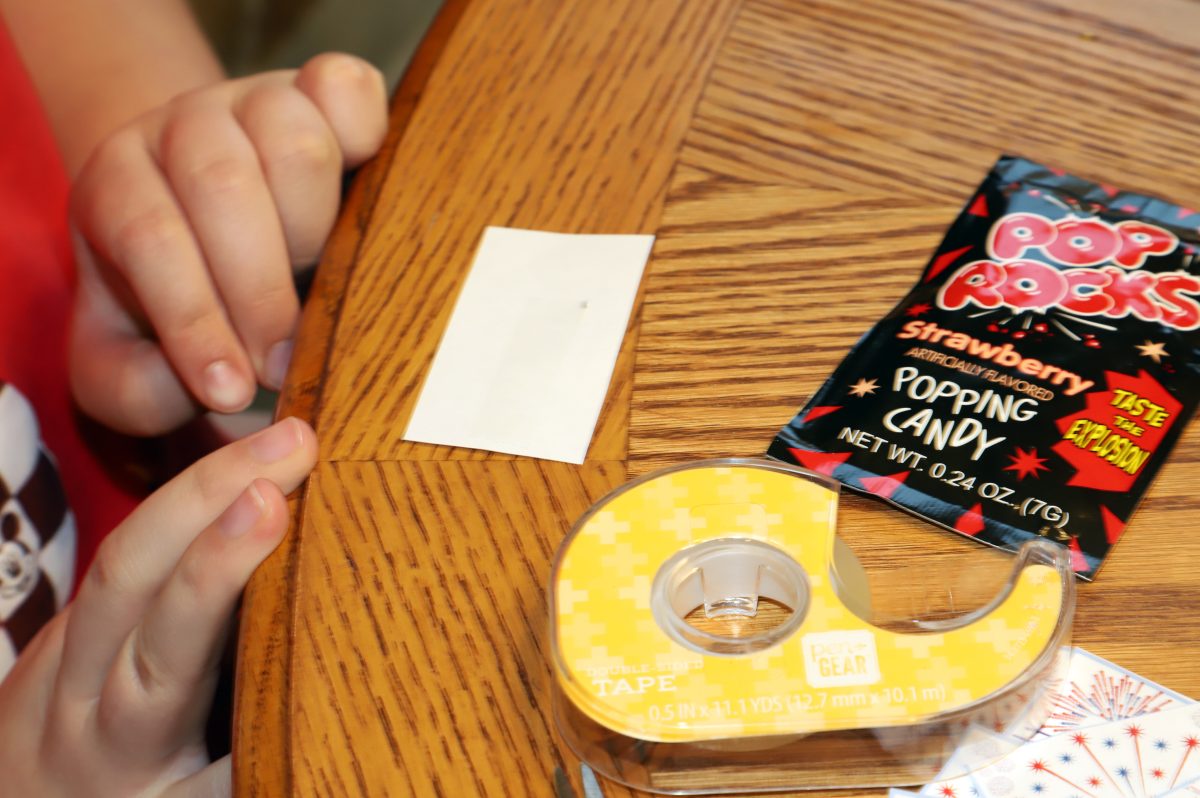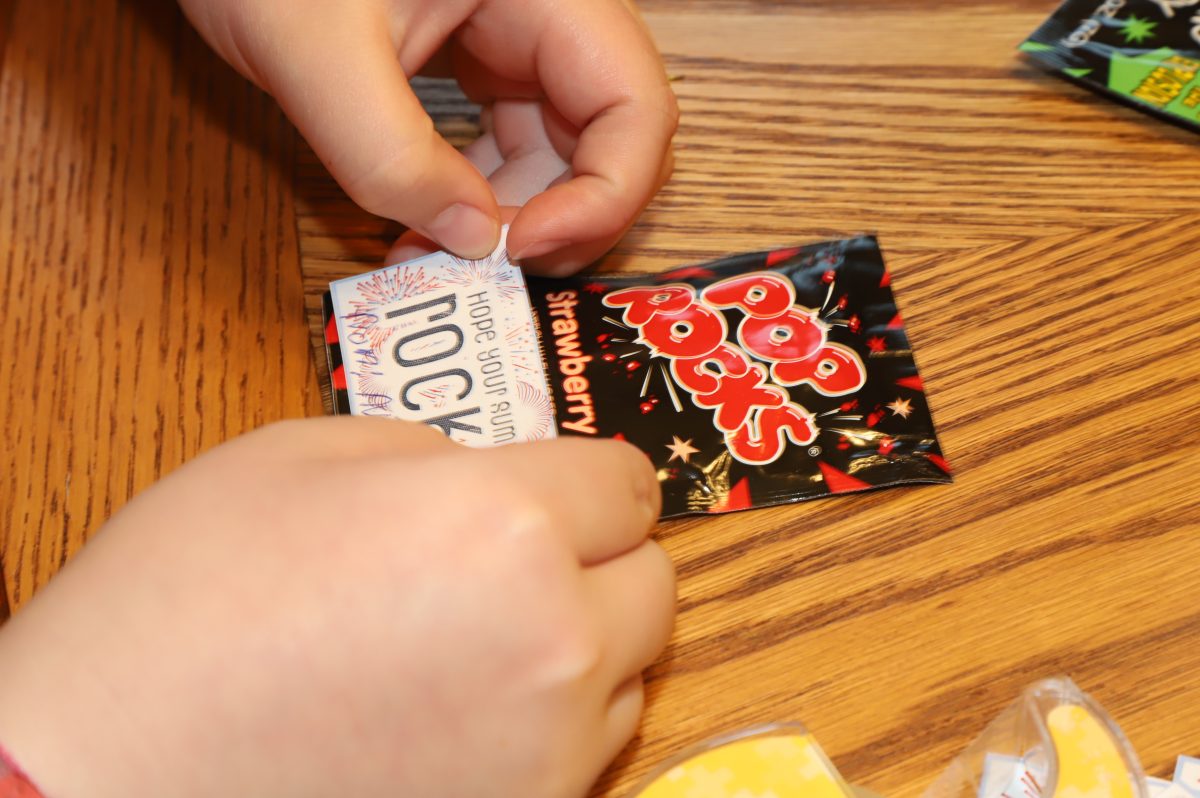 Now add tape to the back of the tag ( I used double sided) and place centered on the Pop Rocks pack.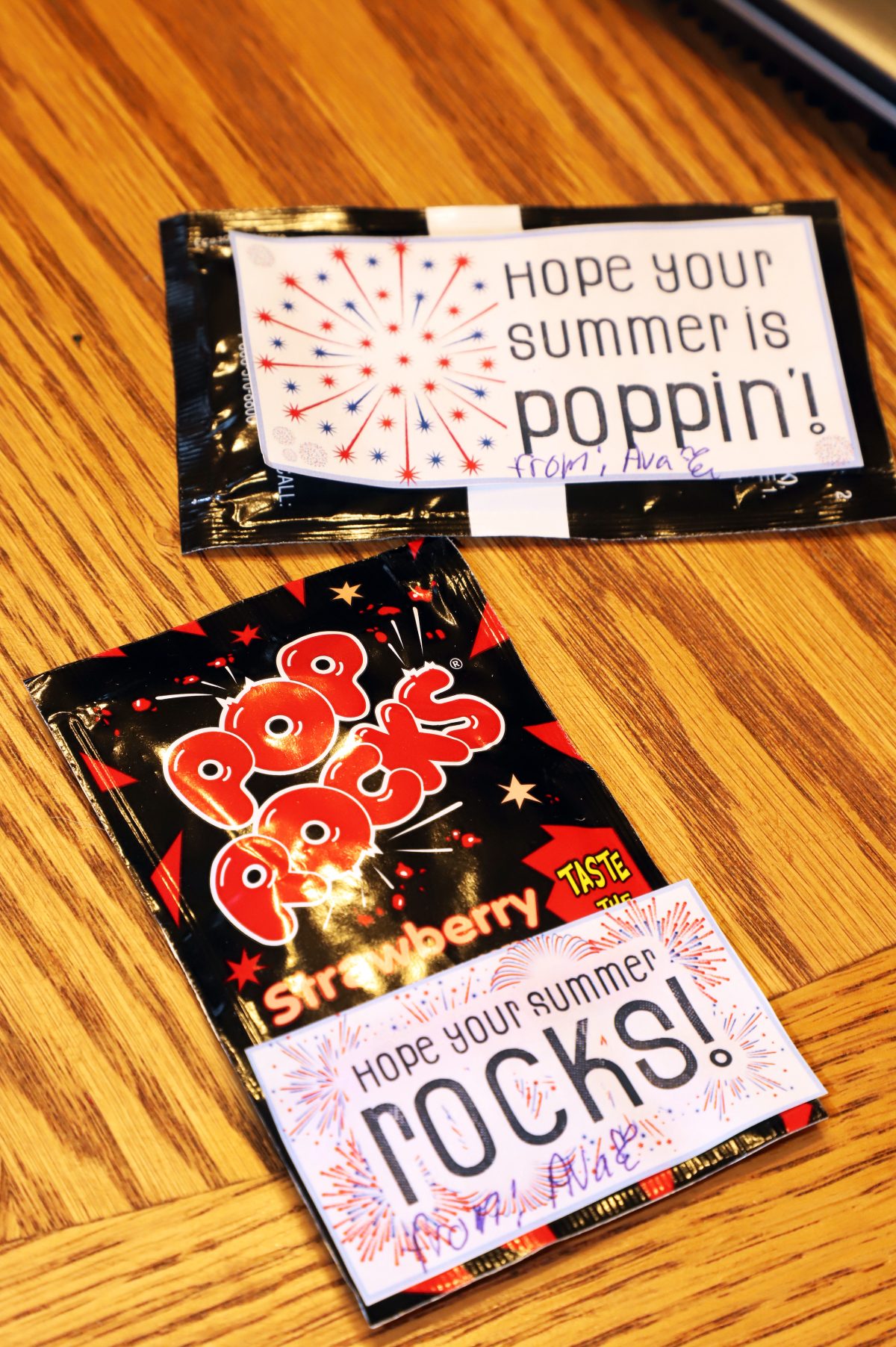 The small size tags fit nicely on the bottom front of the packs and the larger tag fits perfectly on the whole backside.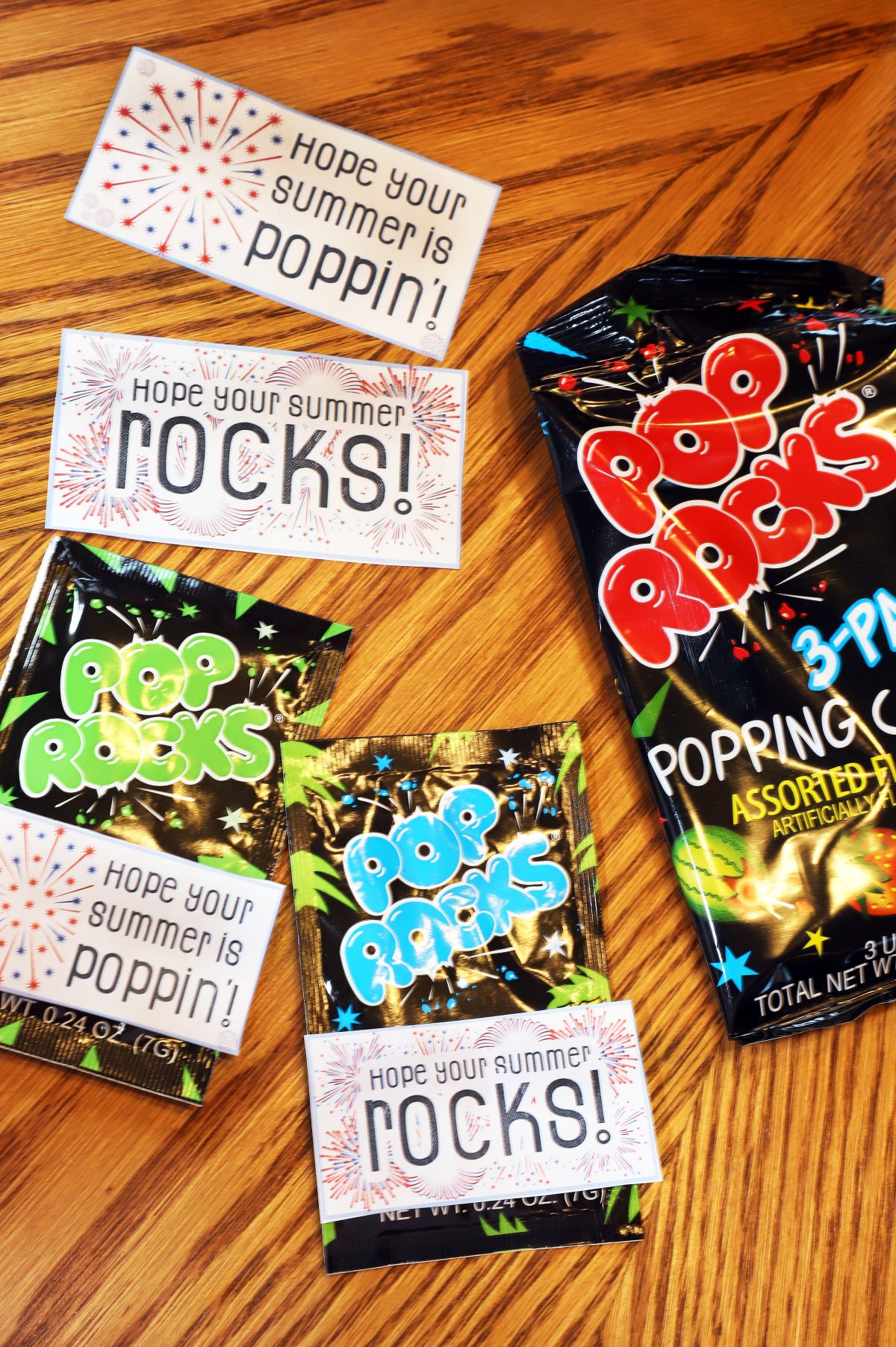 All done and ready to gift!
Download the gift tags below!

There are two different designs and two sizes available to download and print for free.
>> Click the links to download and print.<<
Hope Your Summer Rocks large tags
Hope Your Summer Rocks small tags
Hope Your Summer Is Poppin large tags
Hope Your Summer is Poppin small tags