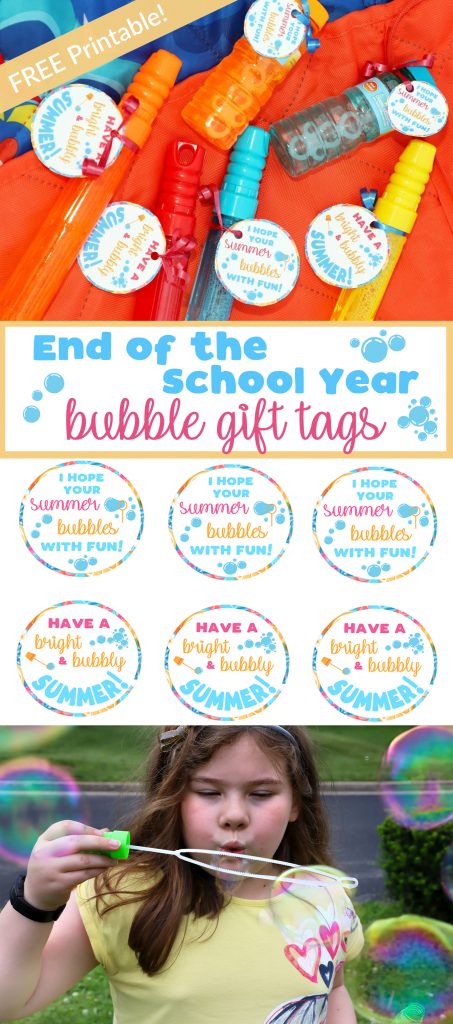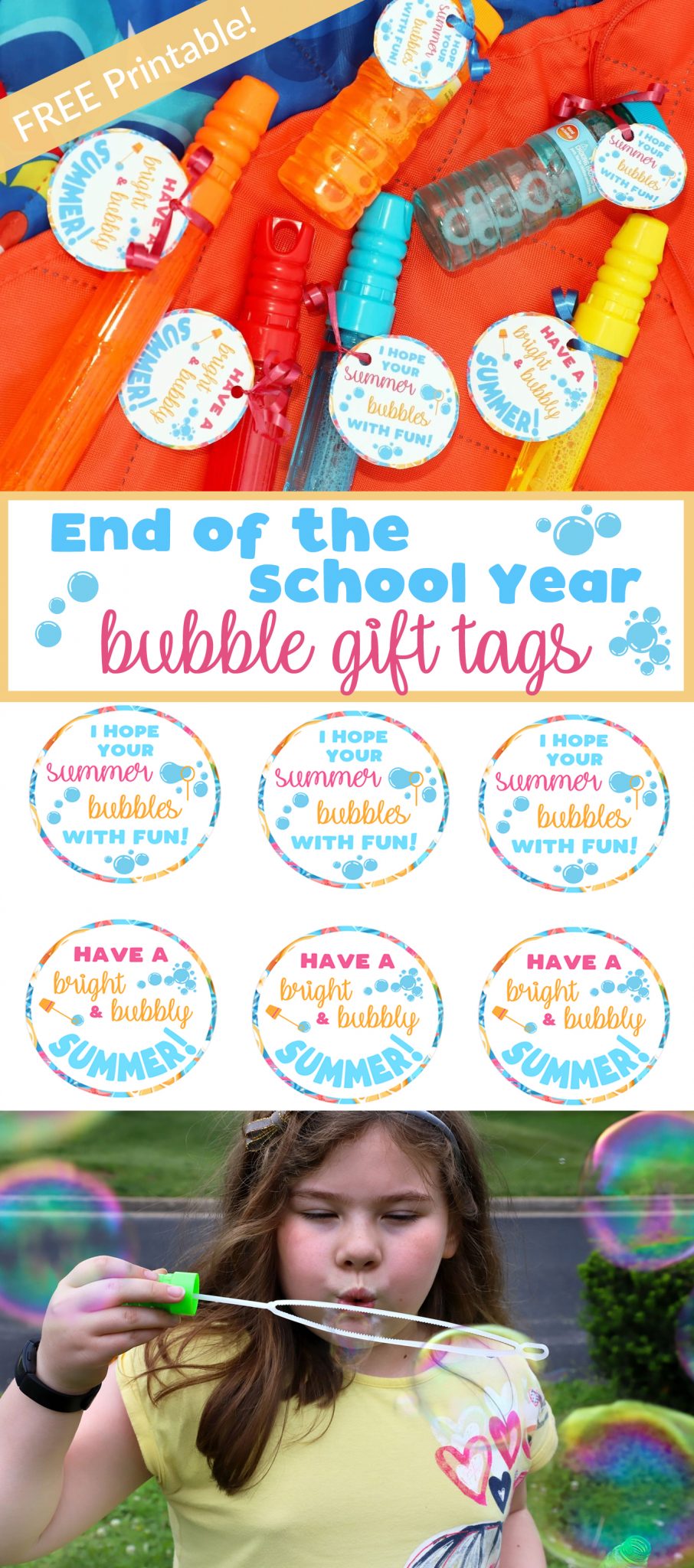 It's almost the end of the school year and my kiddos can't wait for summer fun! One of their favorite outdoor activities is playing with bubbles .
So for their end of school gifts for their friends and classmates we made bubble gift tags and attached them to bubble wands and bottles of bubbles as kid friendly summertime presents.
I have included two different printable gift tags below in both small and medium sizes.
Scroll down for the links to print.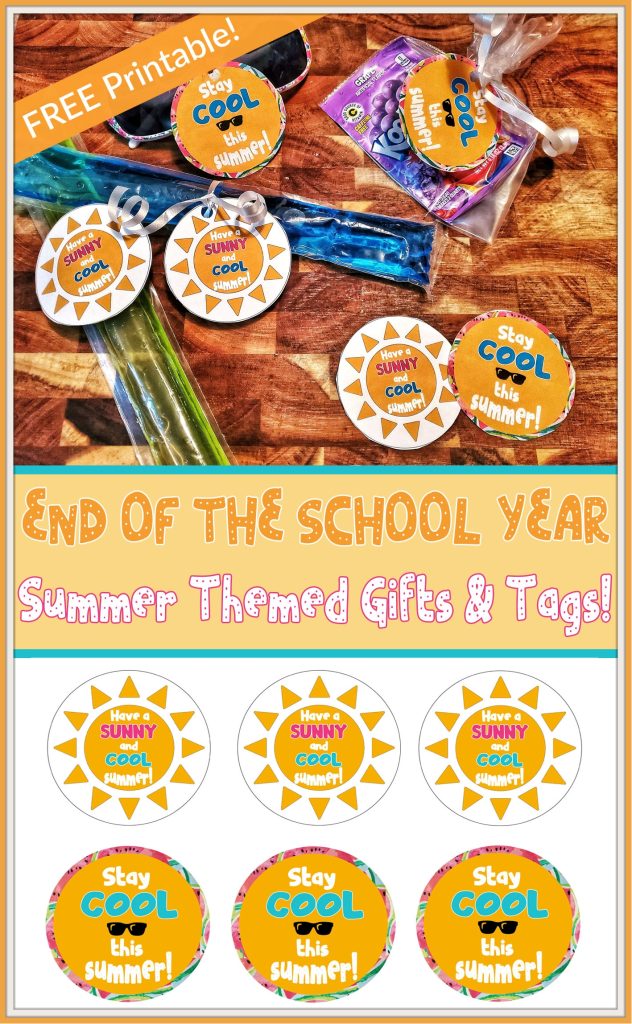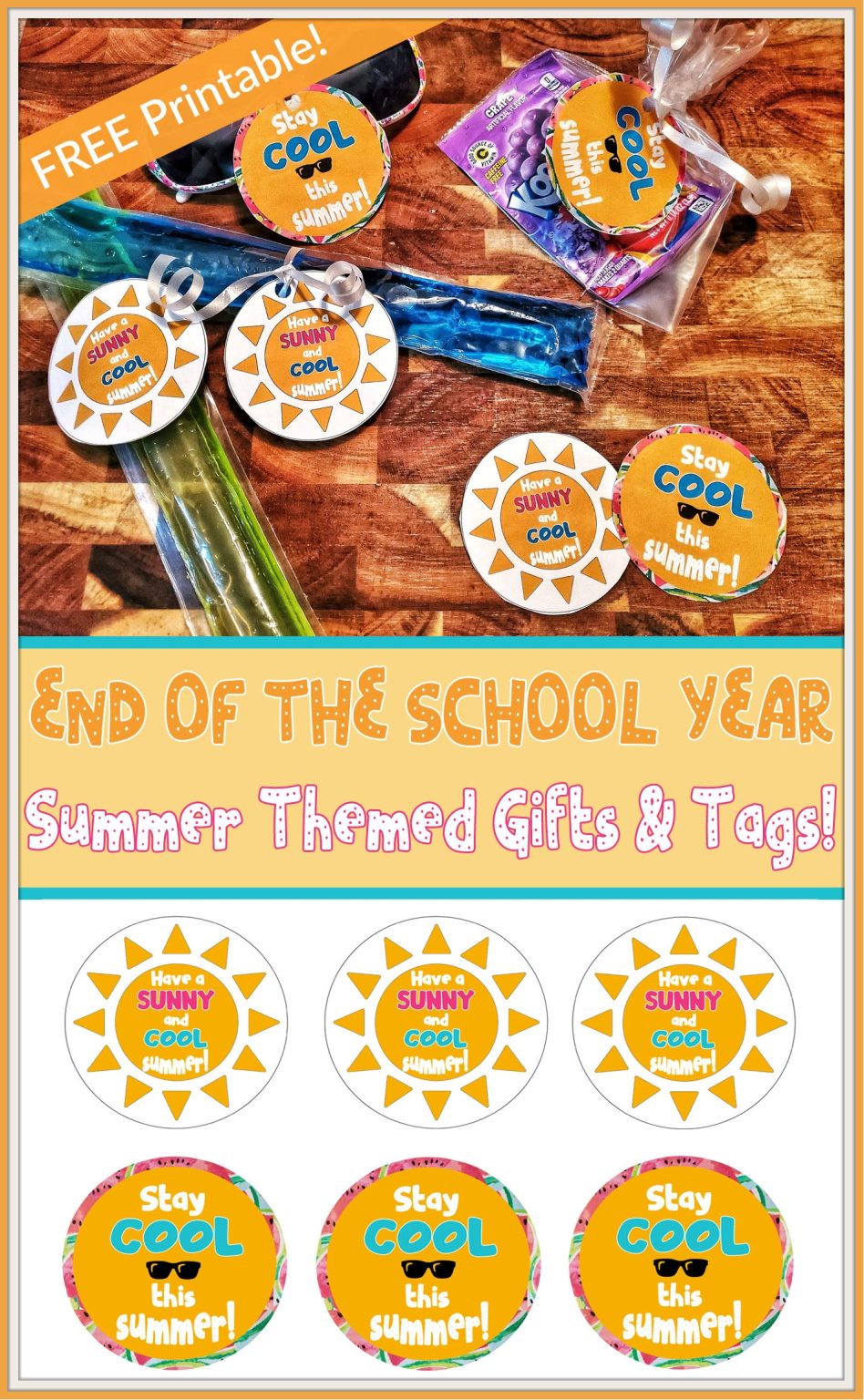 Also check out these End of the School Year Summer Themed Gifts and Tags!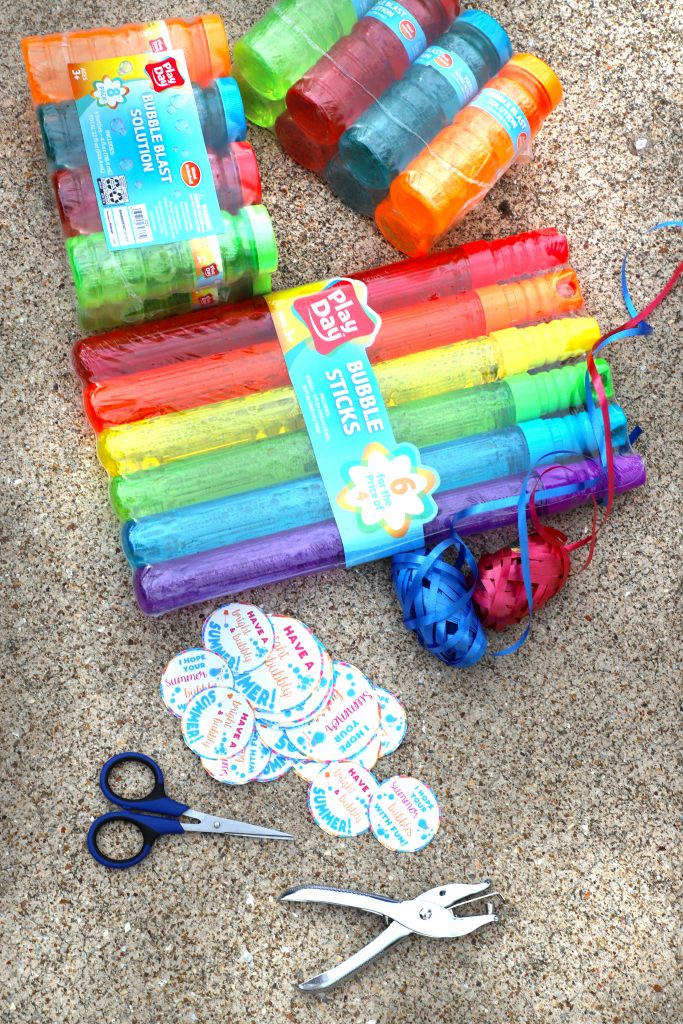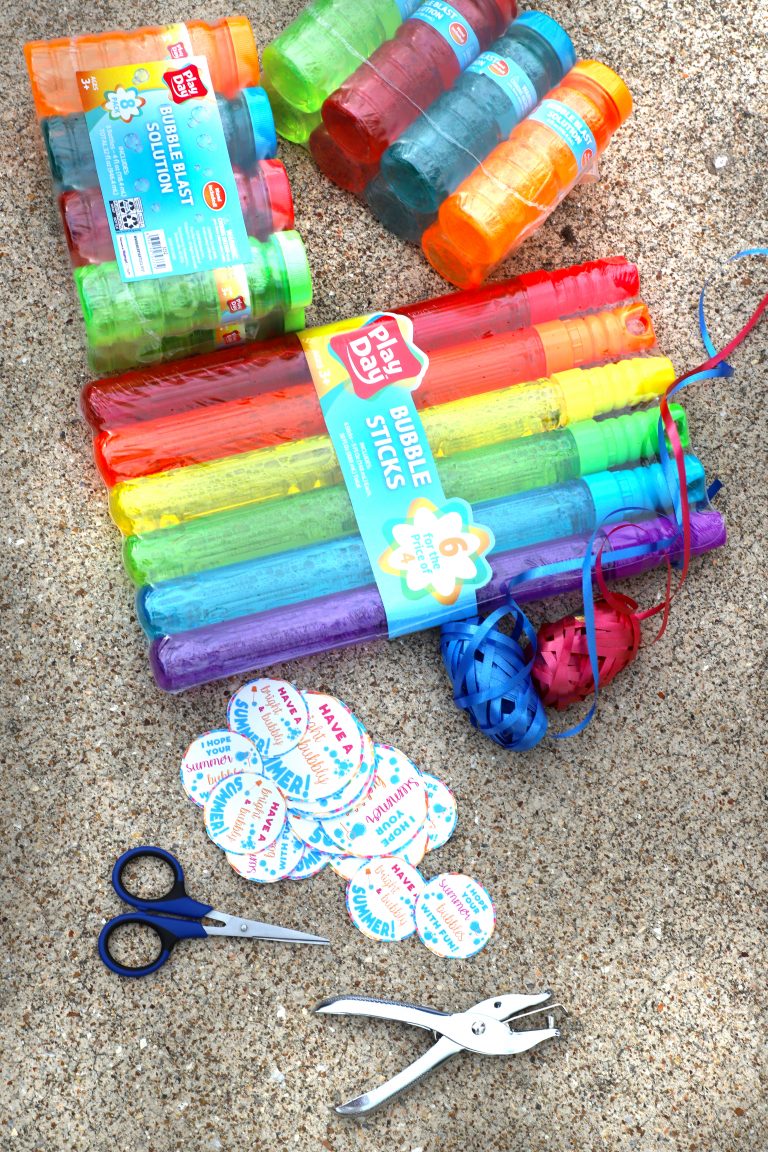 Print, cut out, punch a hole on top, and tie with ribbon on bubbles for an easy and affordable gift!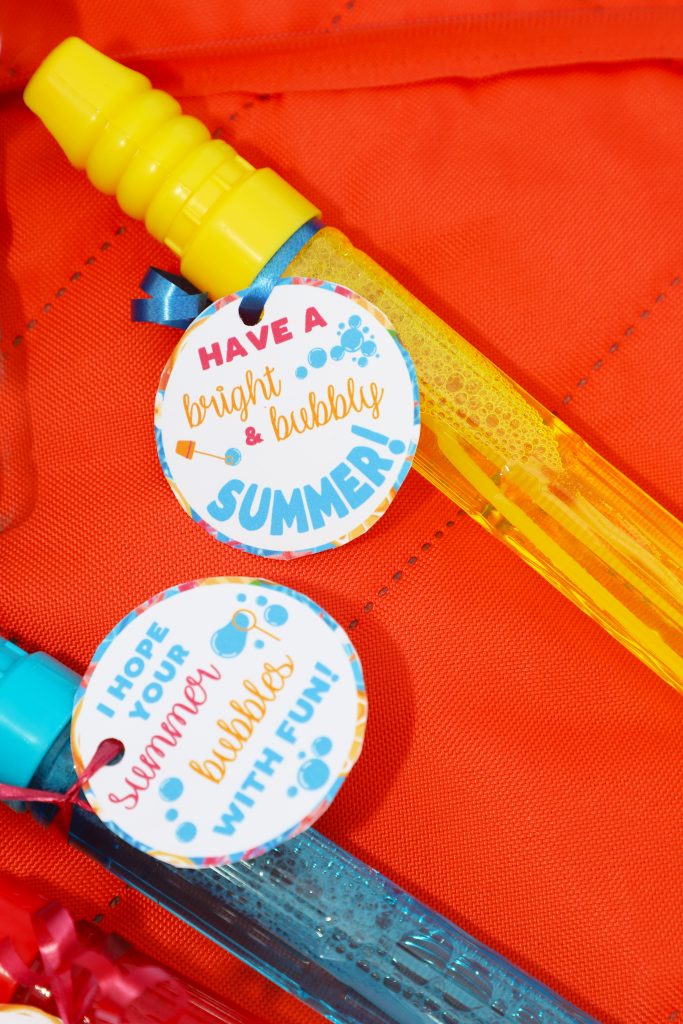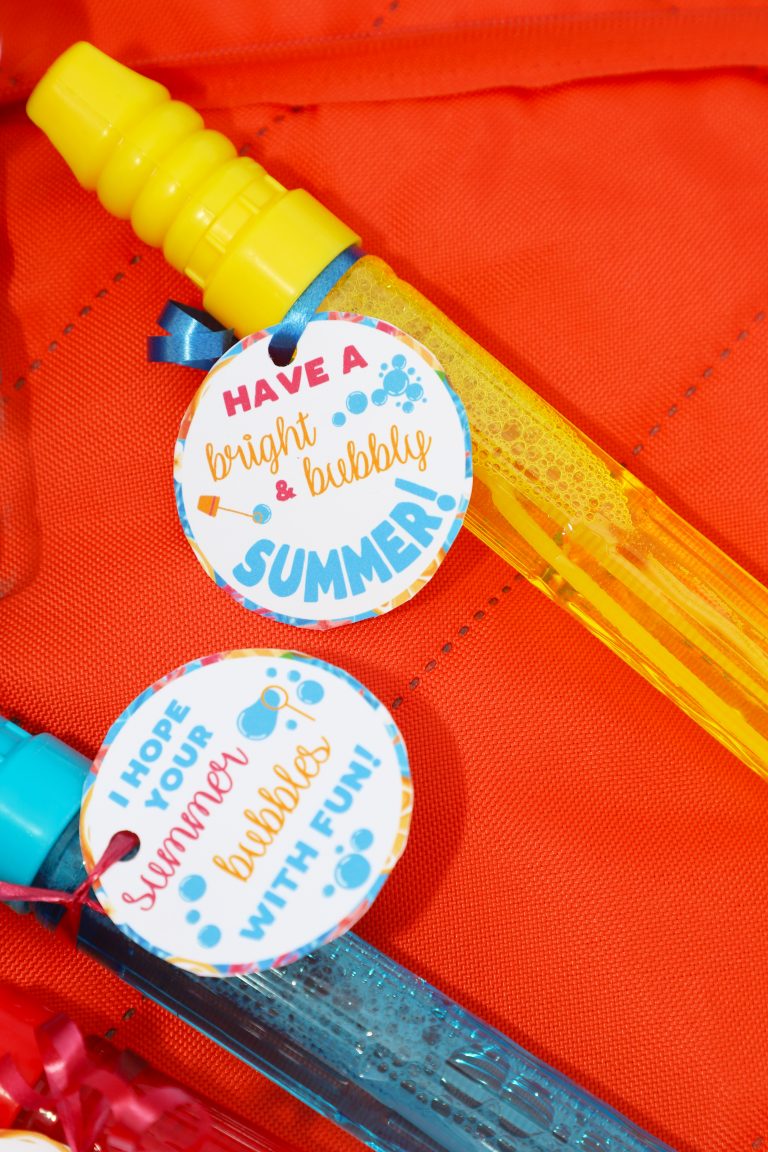 Larger tags tied on the bubble wands make a nice gift for a close friend or special class mate.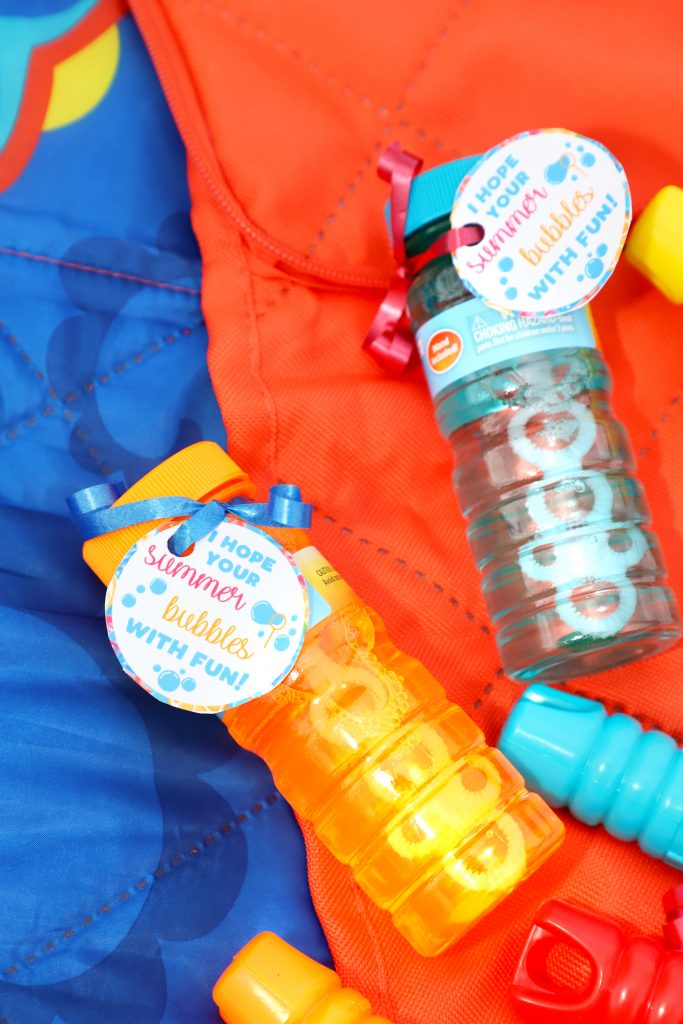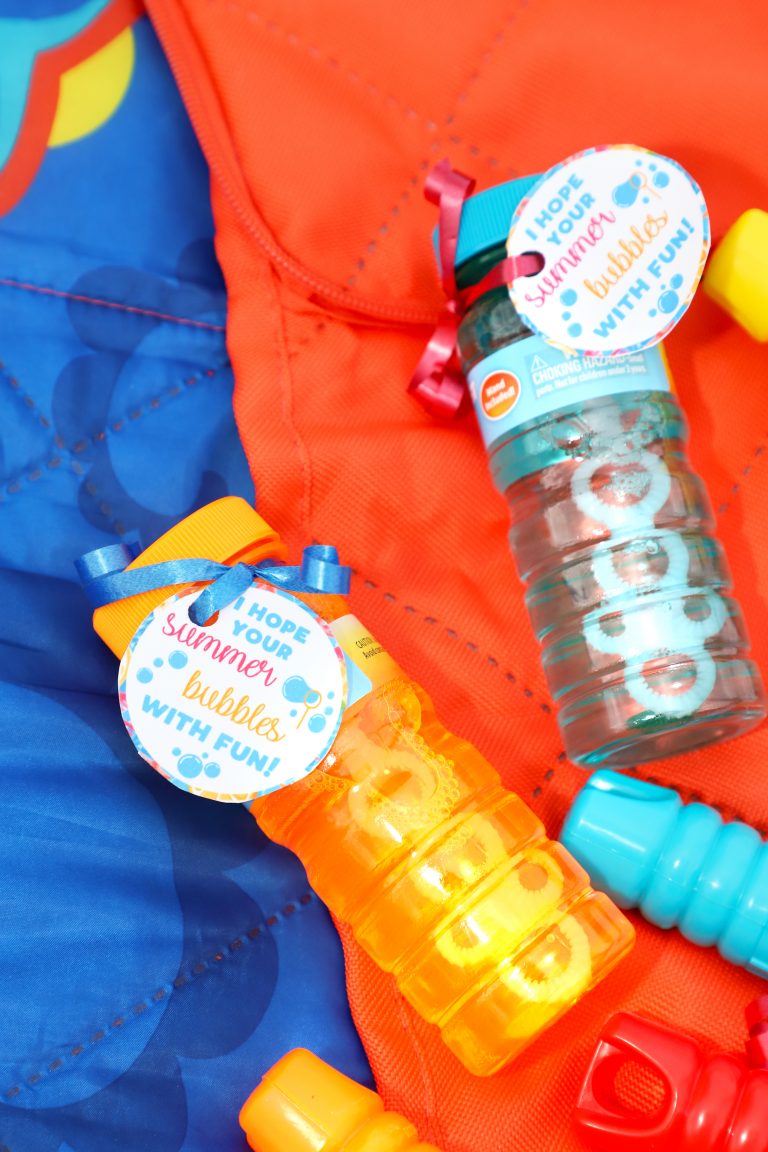 For the girls classmates (they each have 22) I bought smaller bottles of bubbles and tied on the mini gift tags.
These bubbles came in an 8 pack for around $3.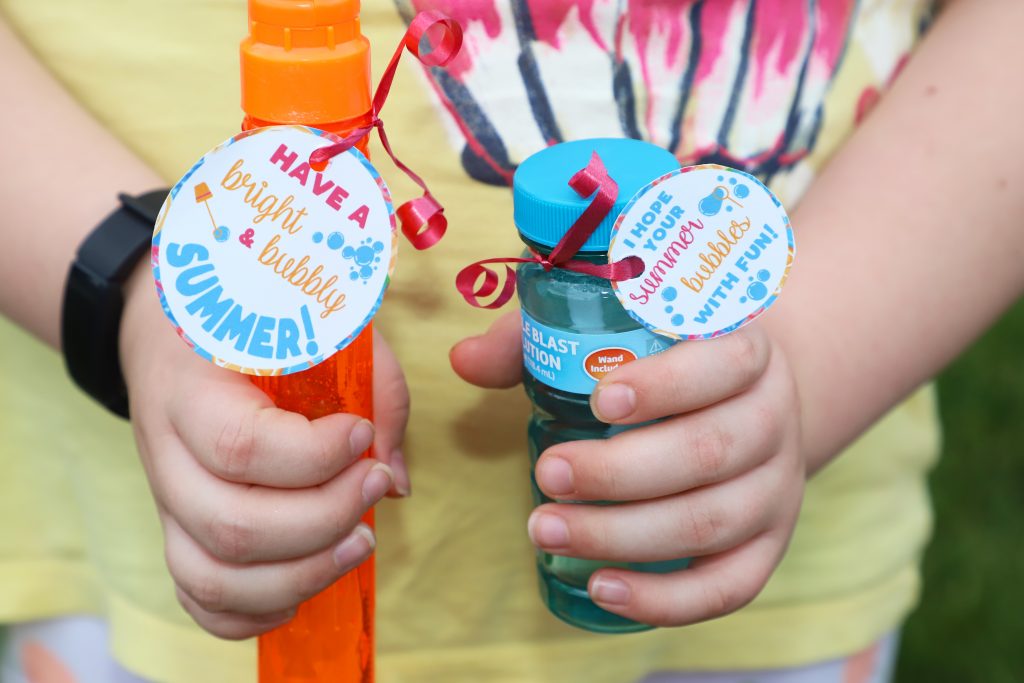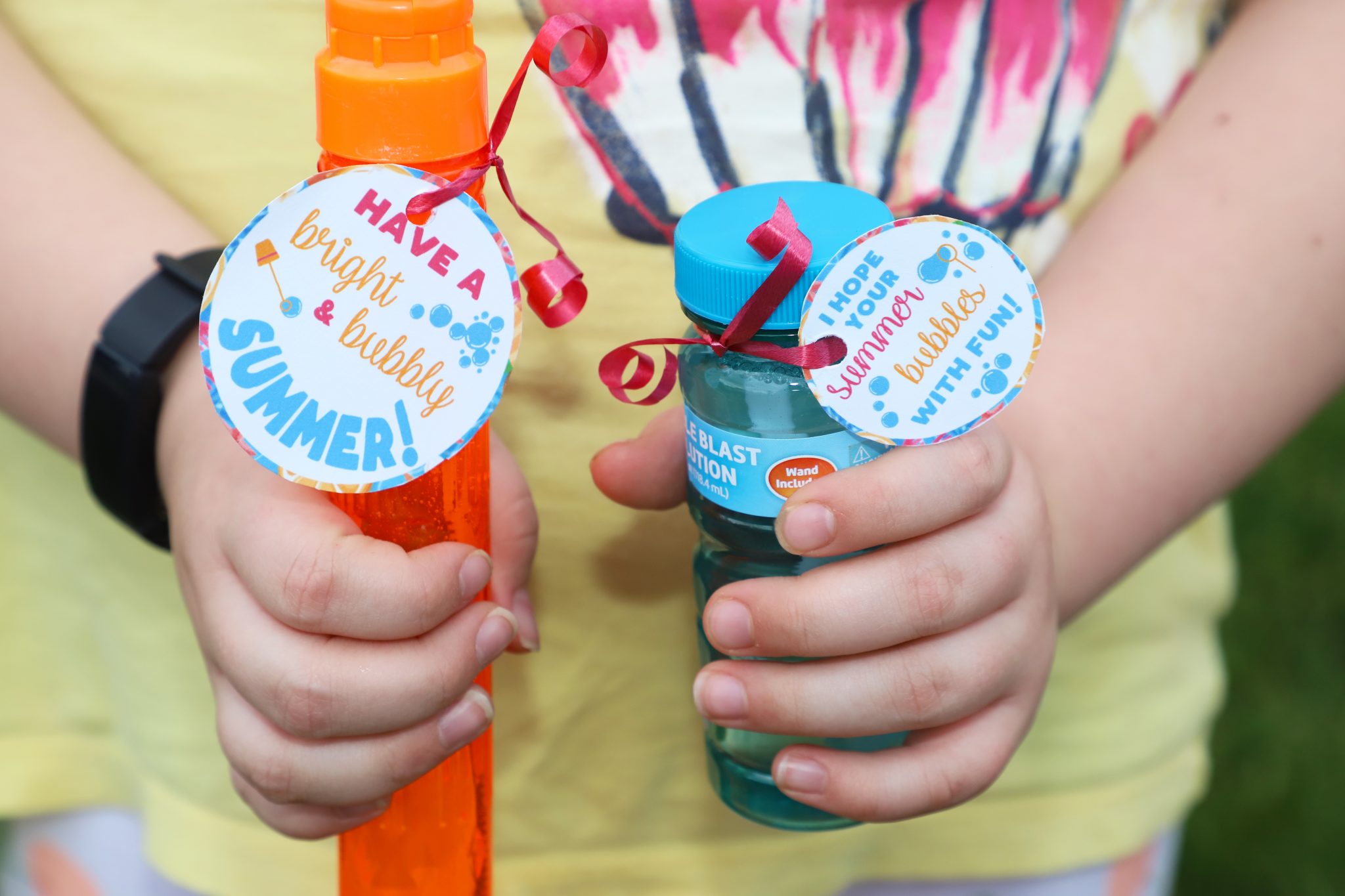 Have a bright and bubbly summer!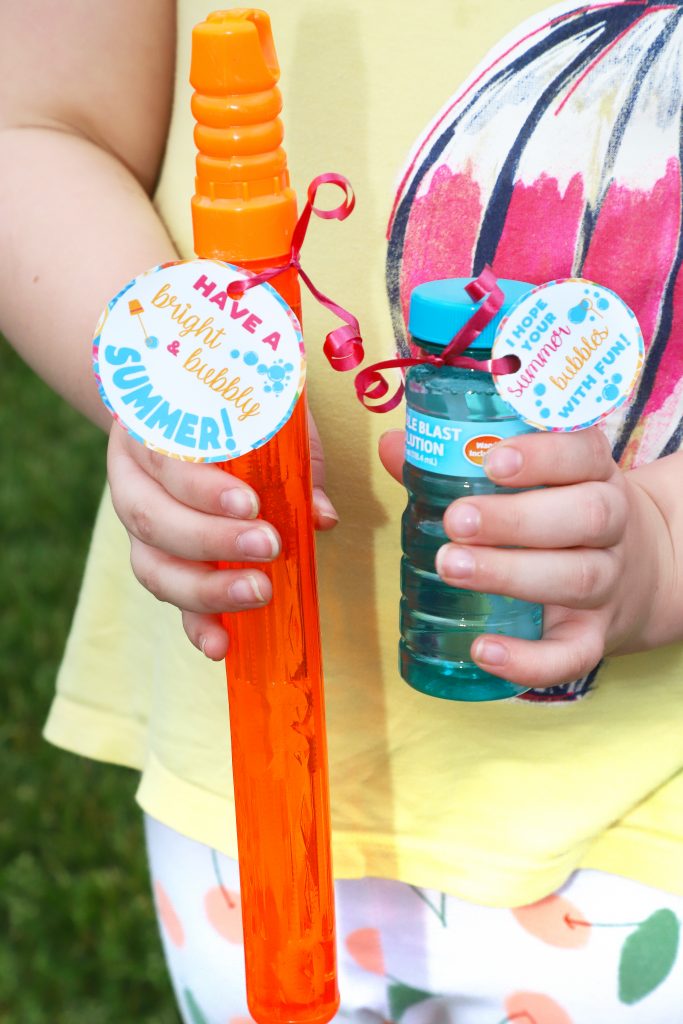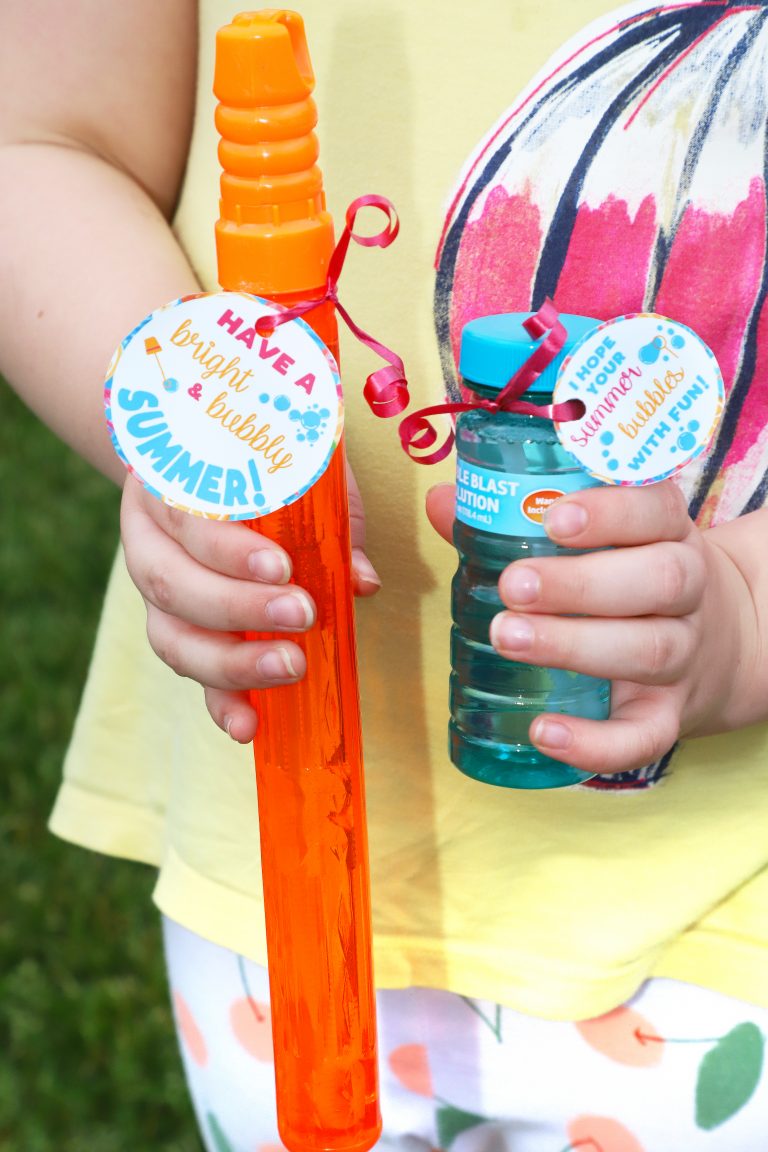 I hope your summer bubbles with fun!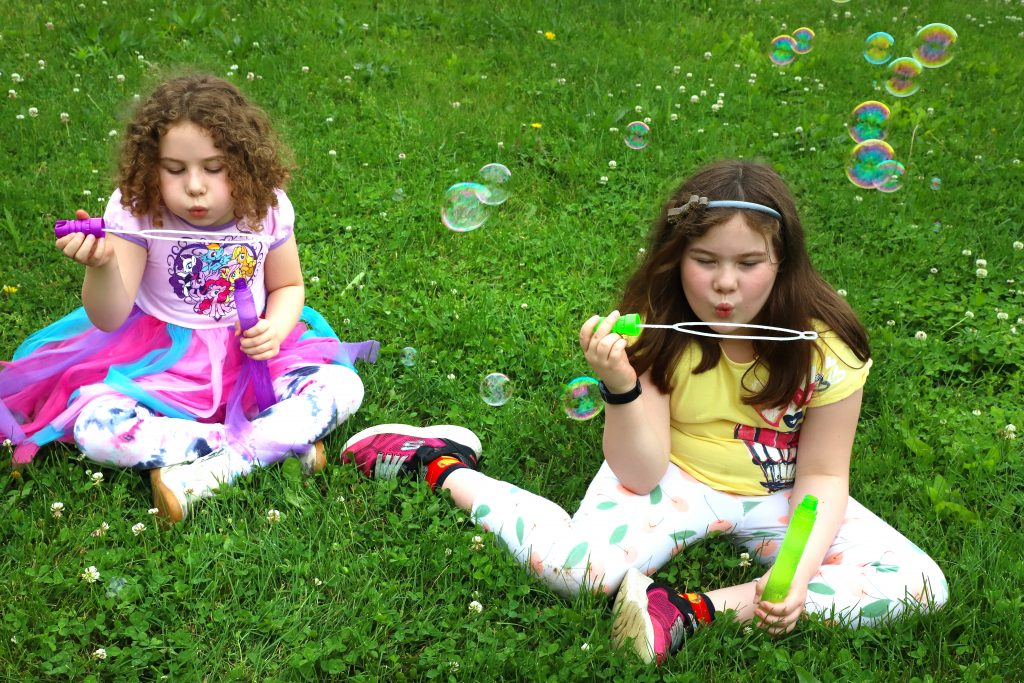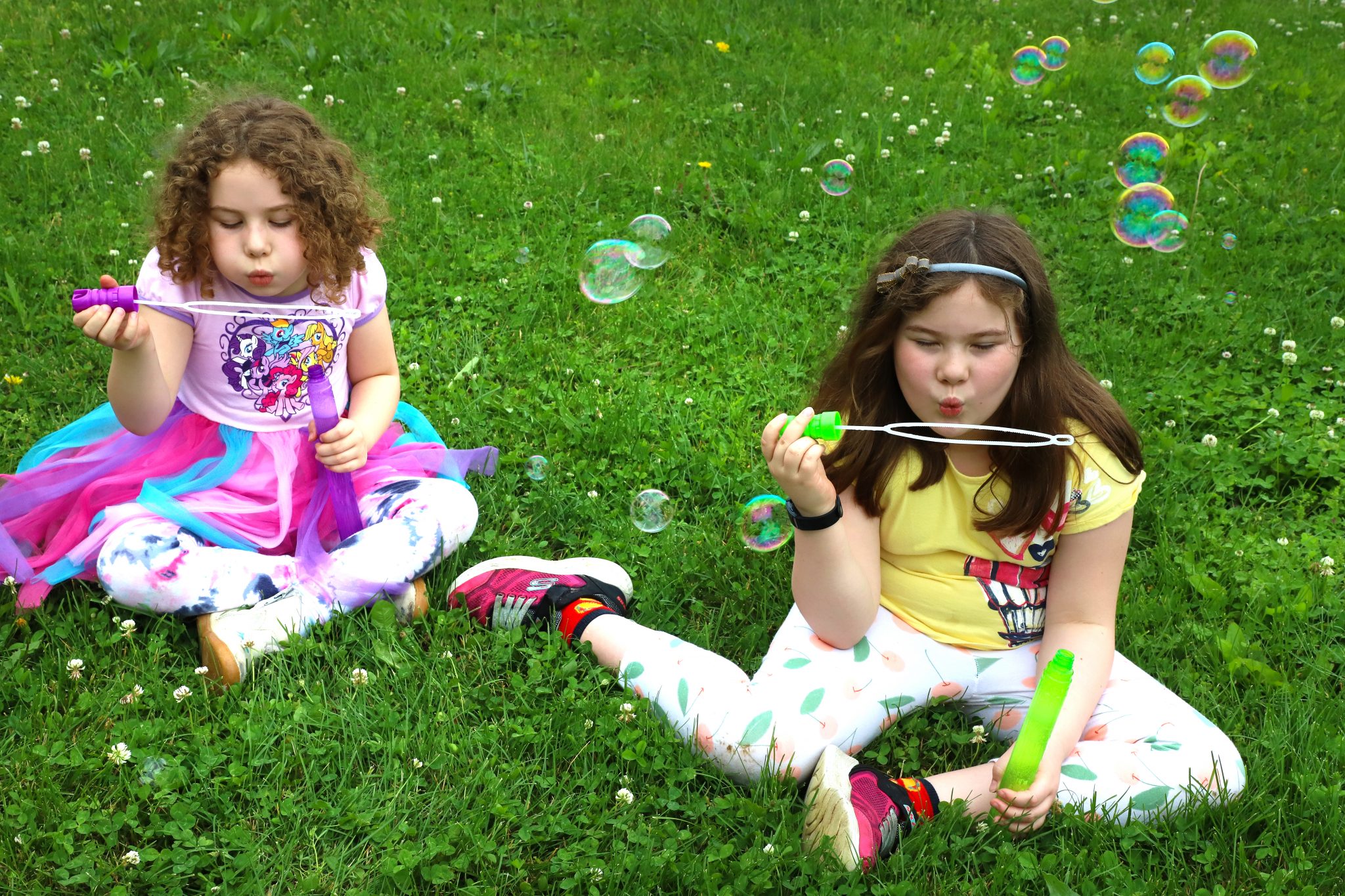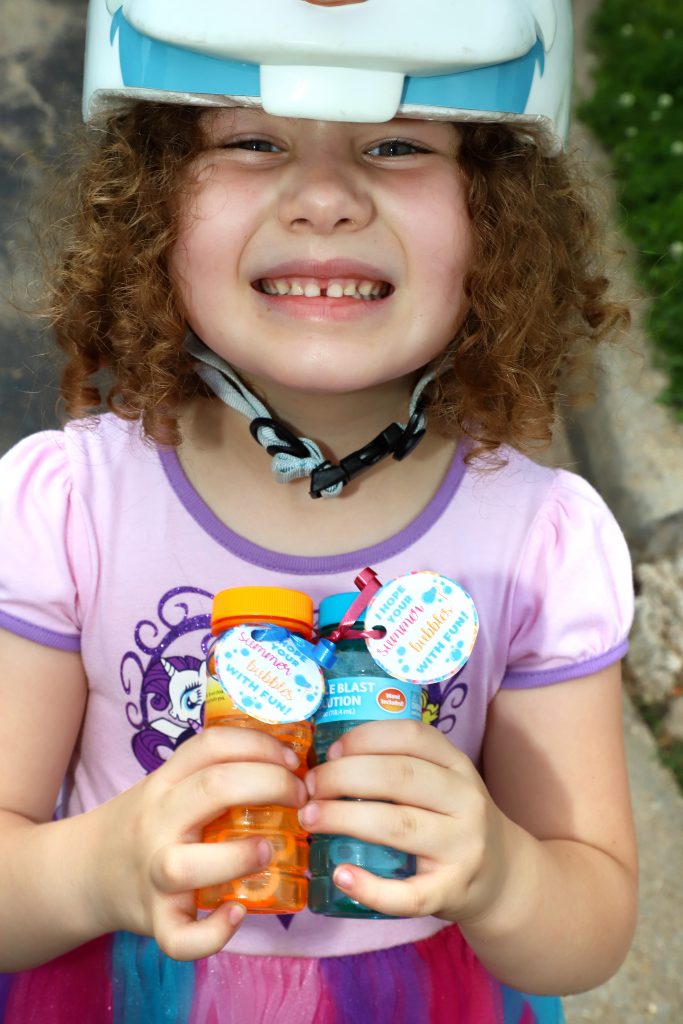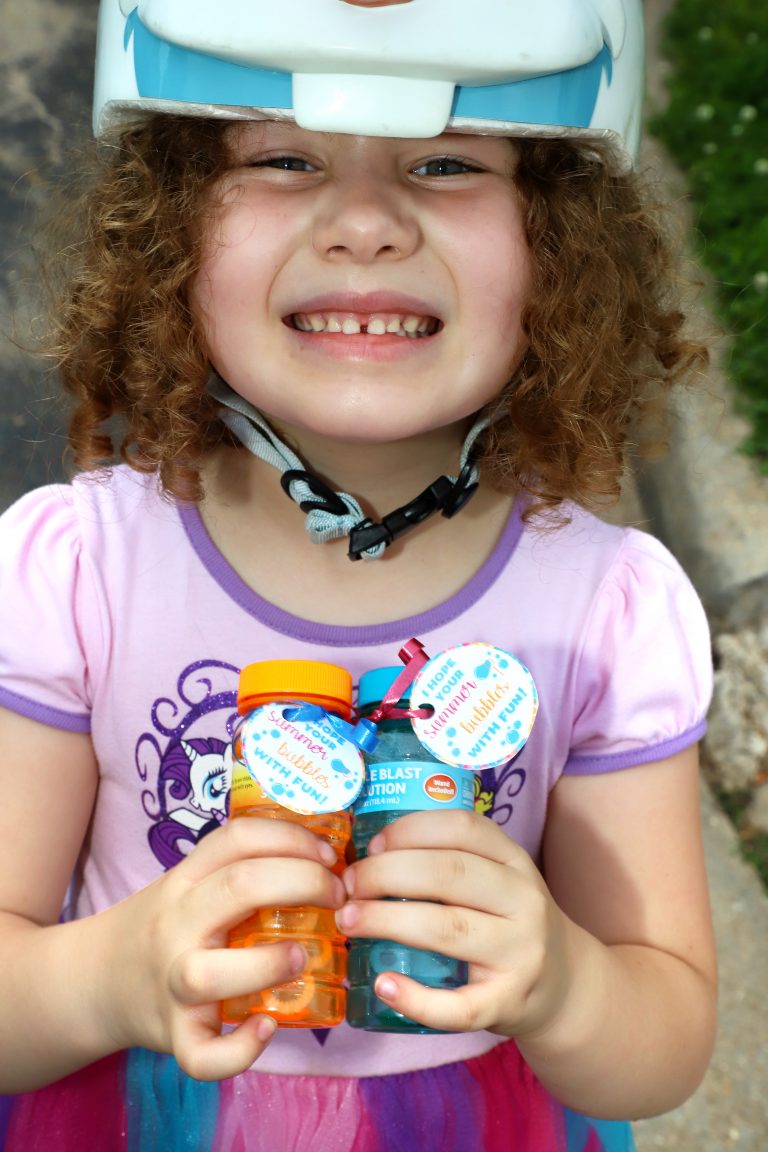 Sweet Stella makes friends everywhere she goes.
She is always ready for fun and my bubbly and happy girl!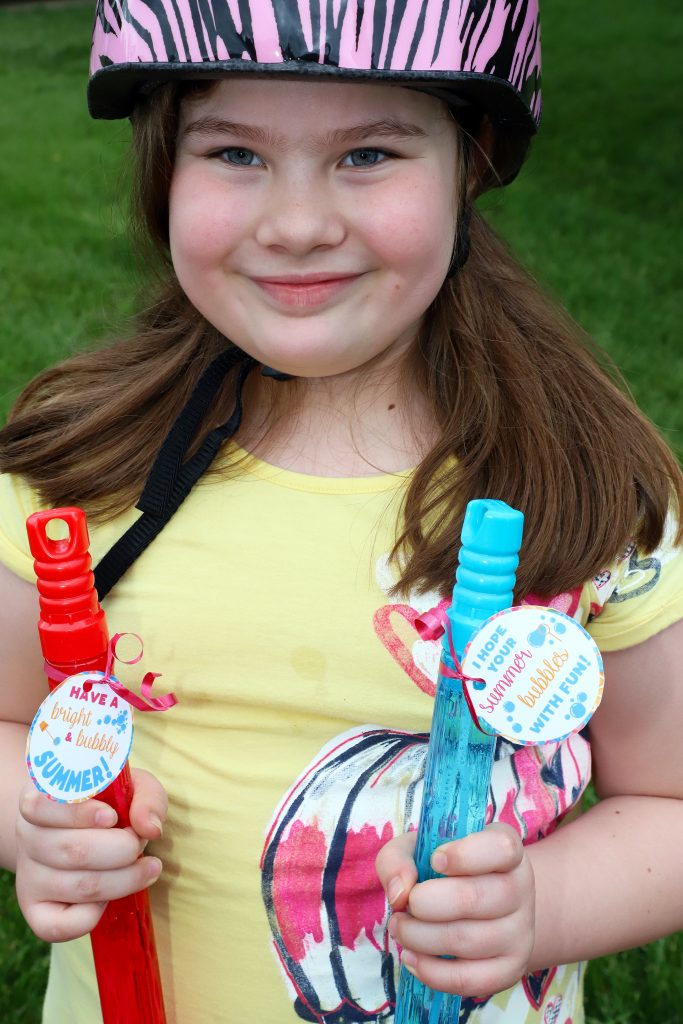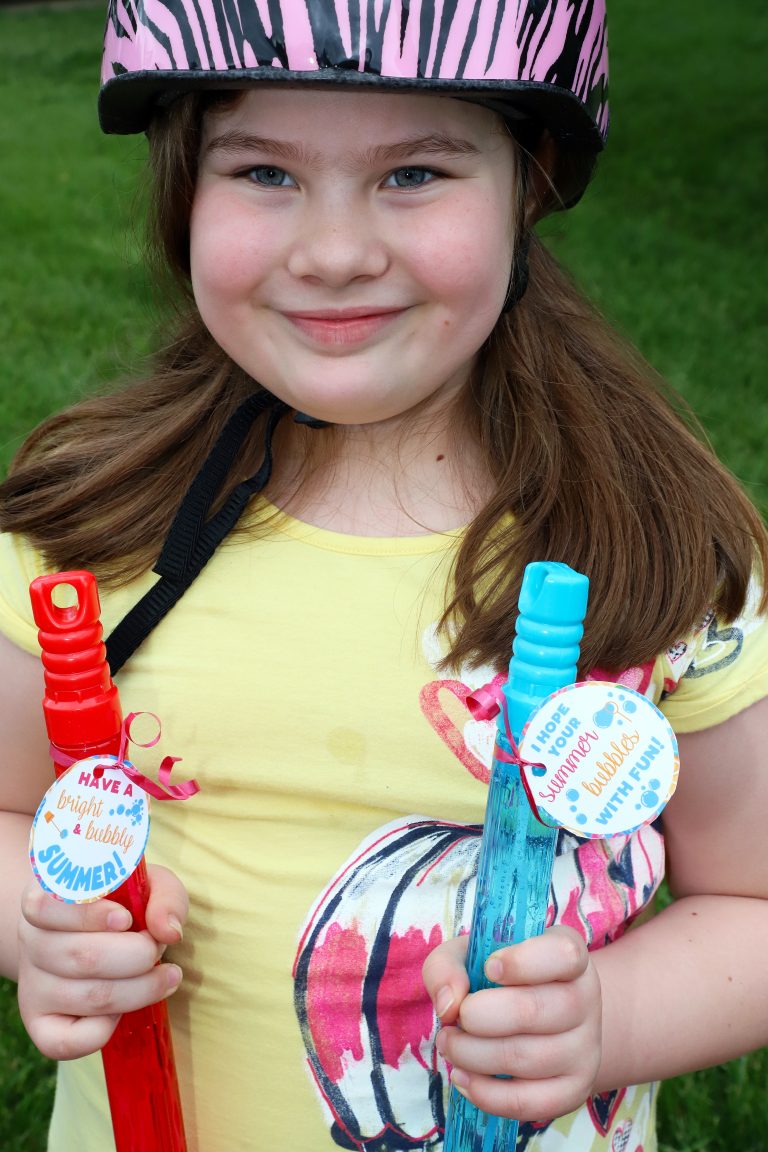 Thoughtful Ava has always been a gift giver. She makes cards, drawings, and homemade presents for all her best friends and family members on their birthdays.
She wanted to make sure we had bubbles for all her classmates and her teacher too!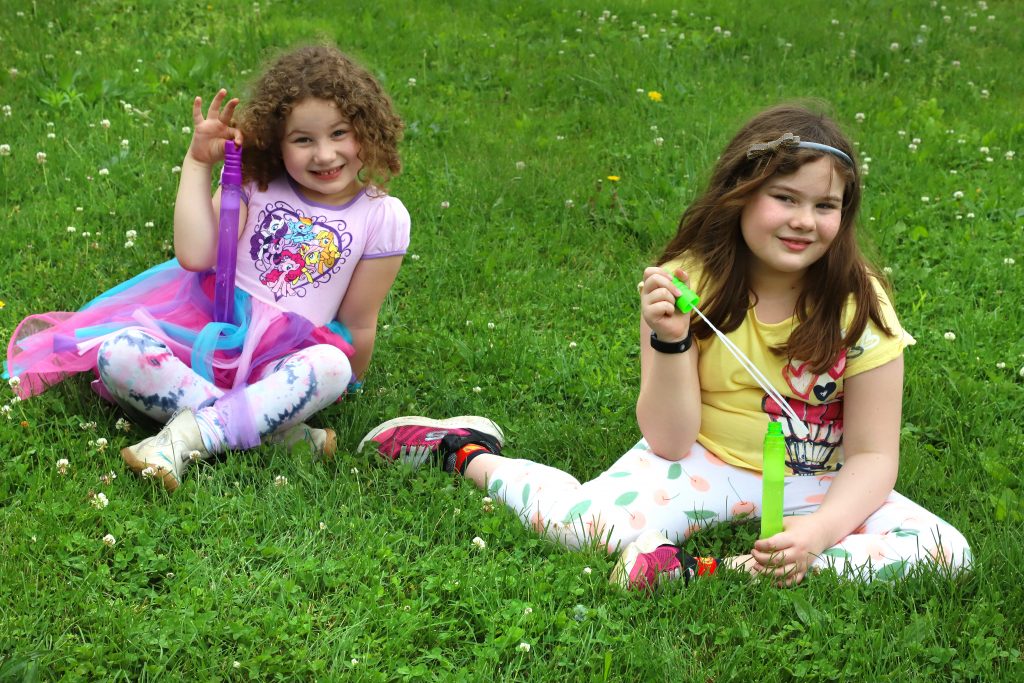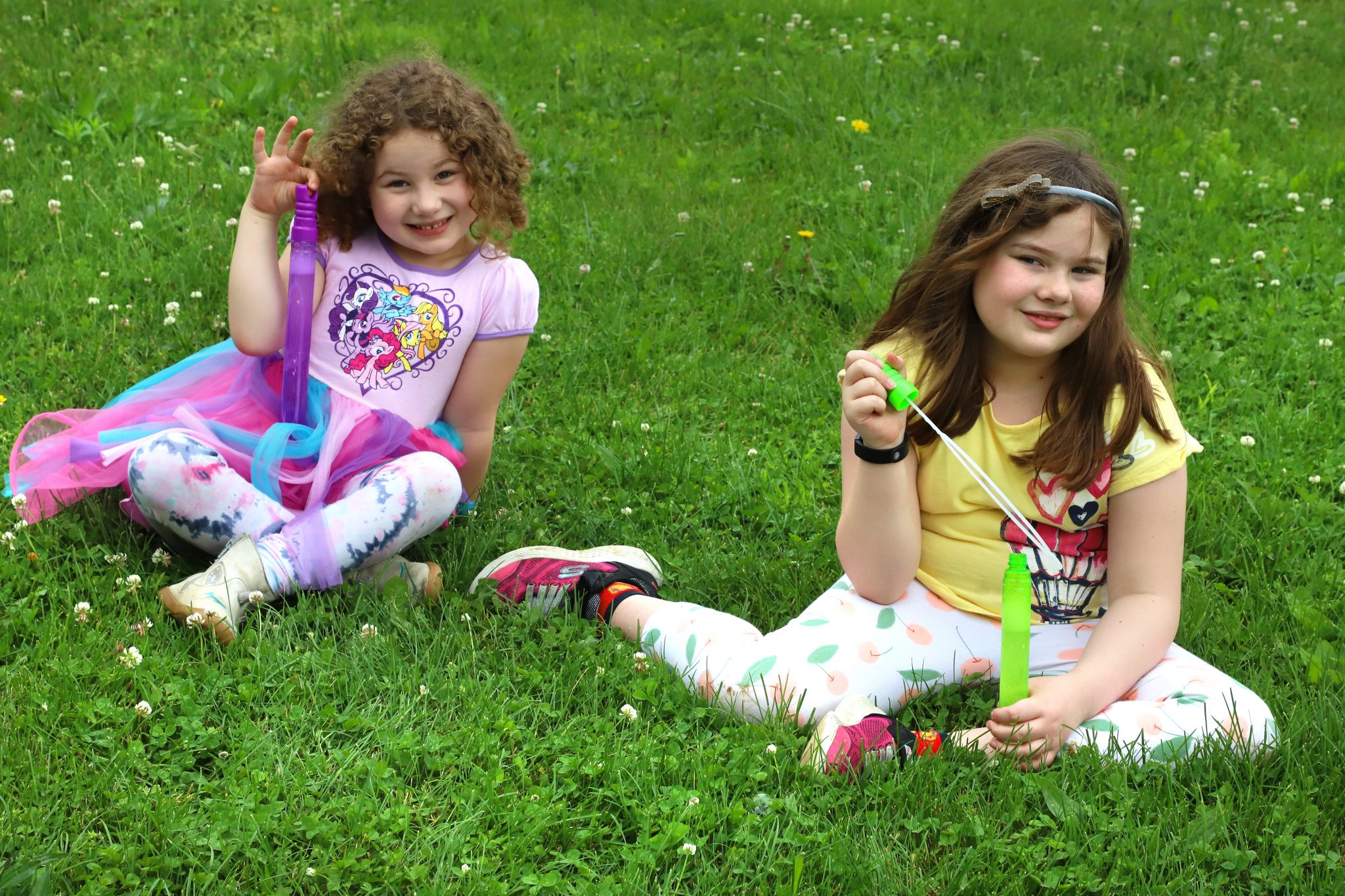 My girls each had to try out their own bubble wand (of course!) before they gave the gifts to their friends.
We had a great time in our yard after school blowing bubbles and chasing them. It's the simple pleasures in life y'all!
Enjoy these pics and comment below with your gift ideas for the end of school.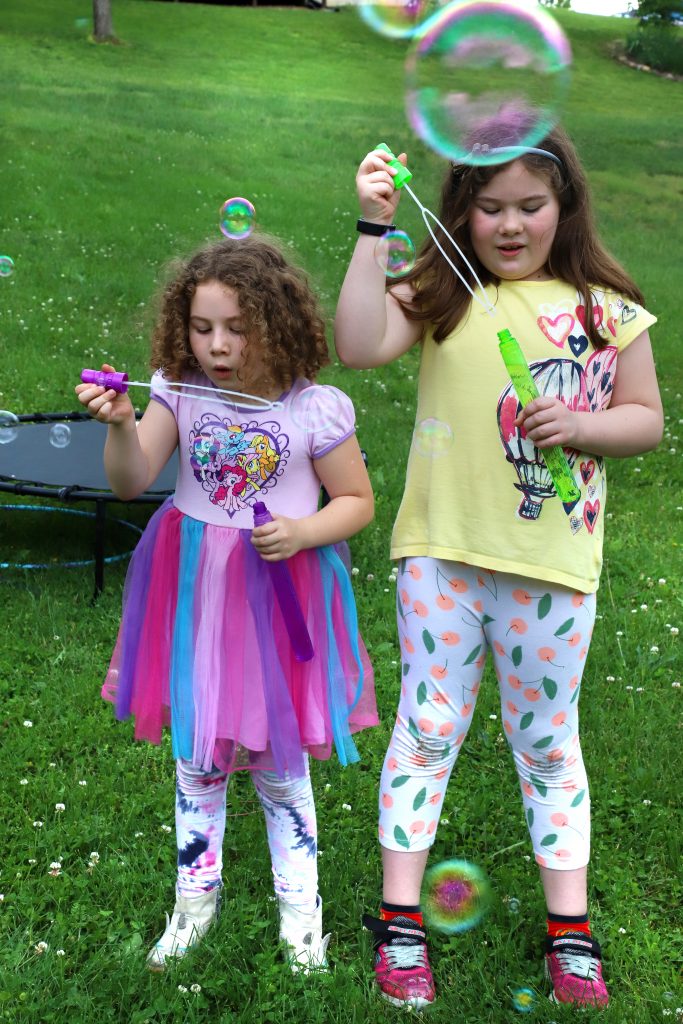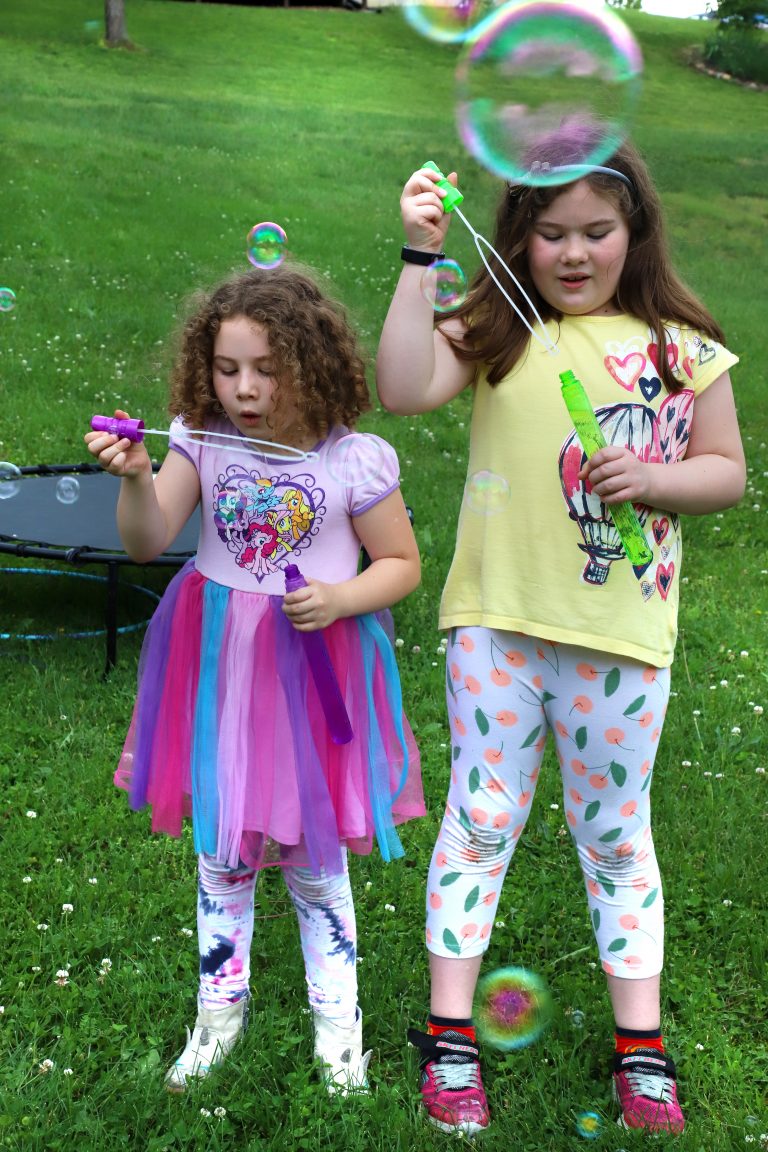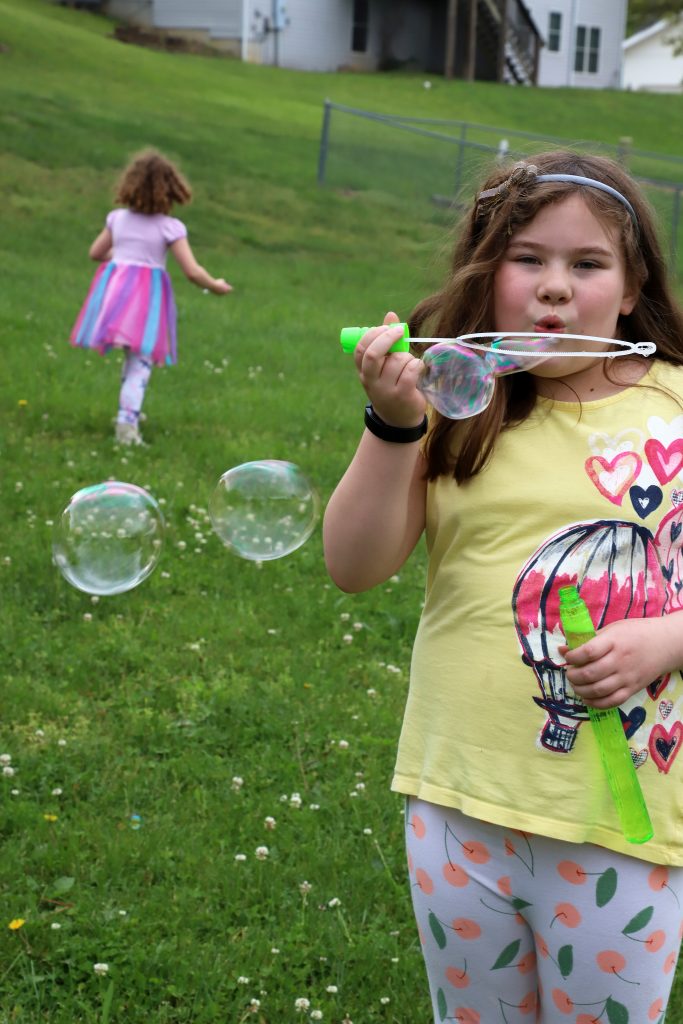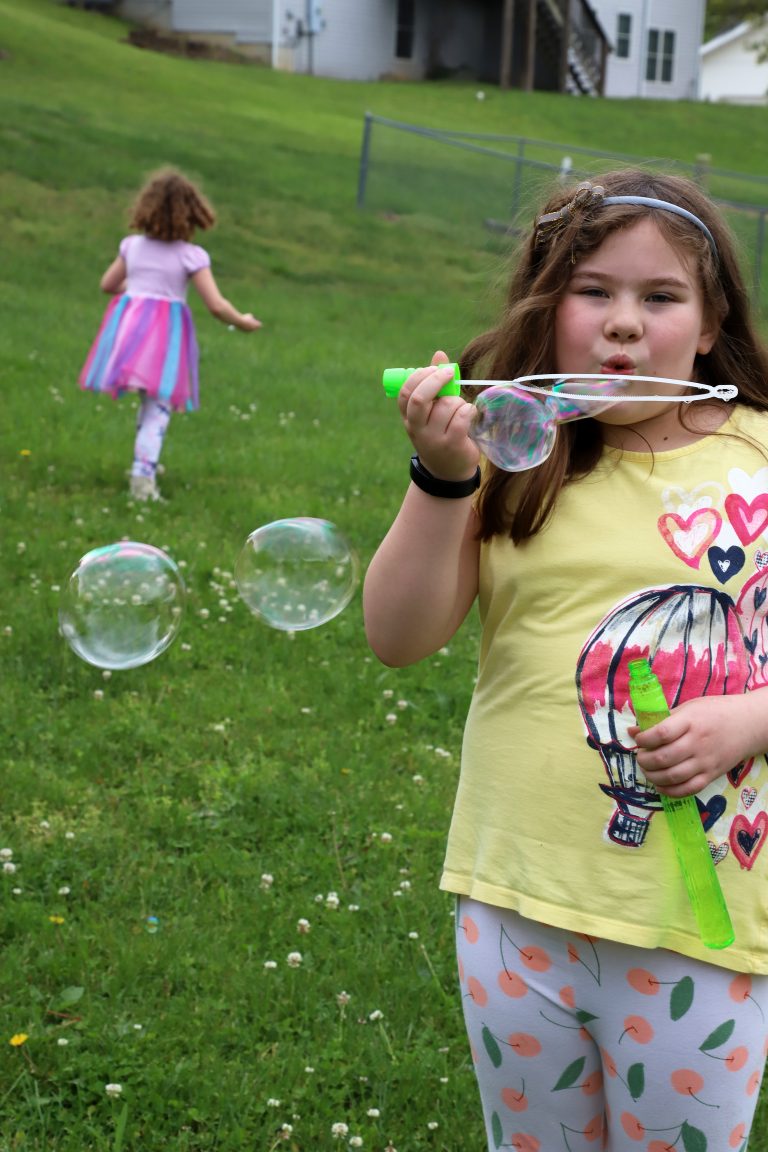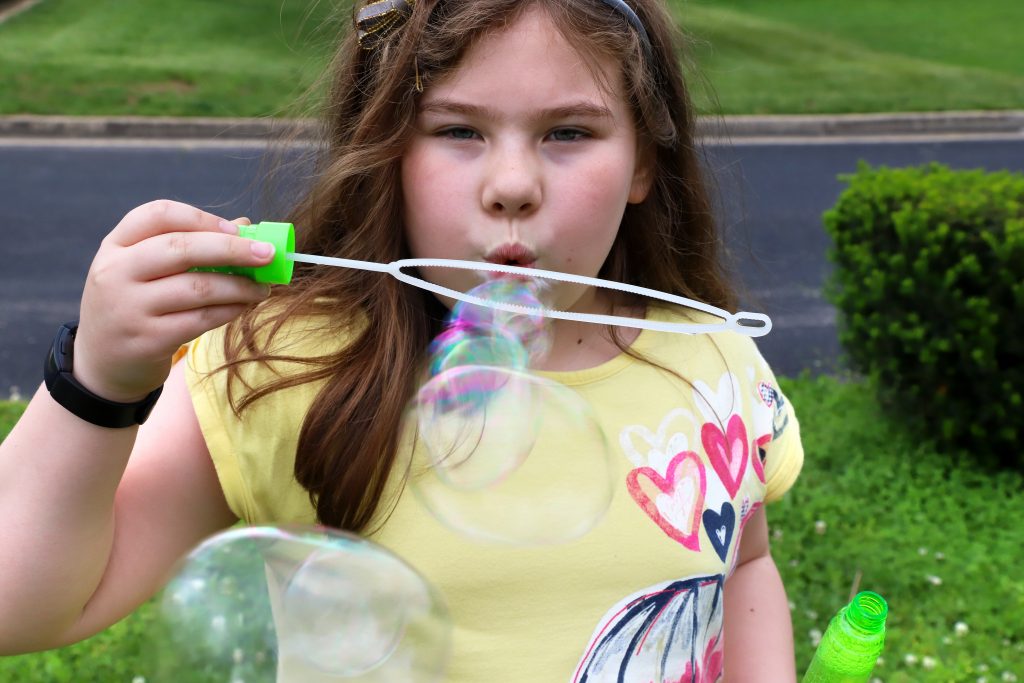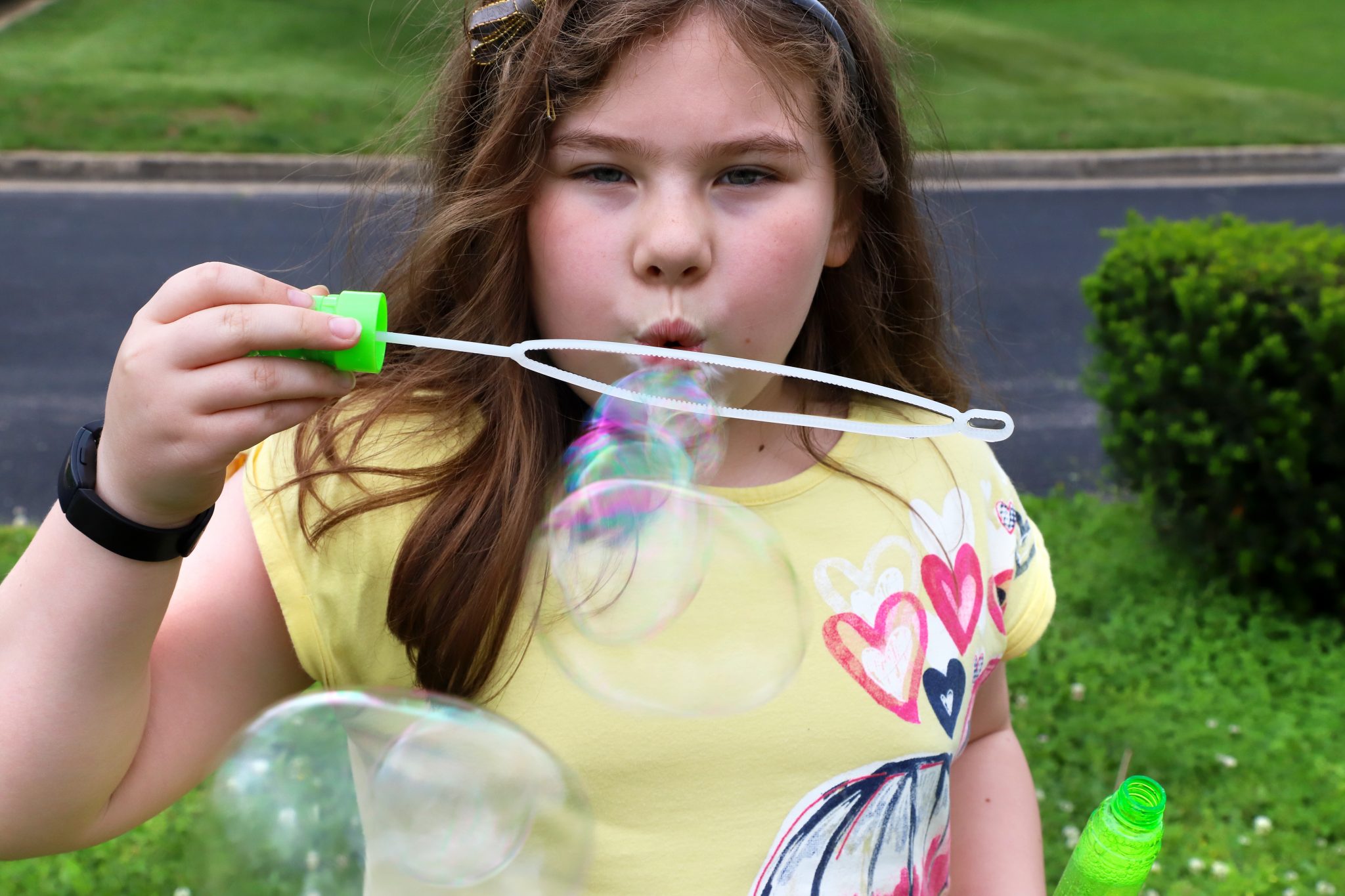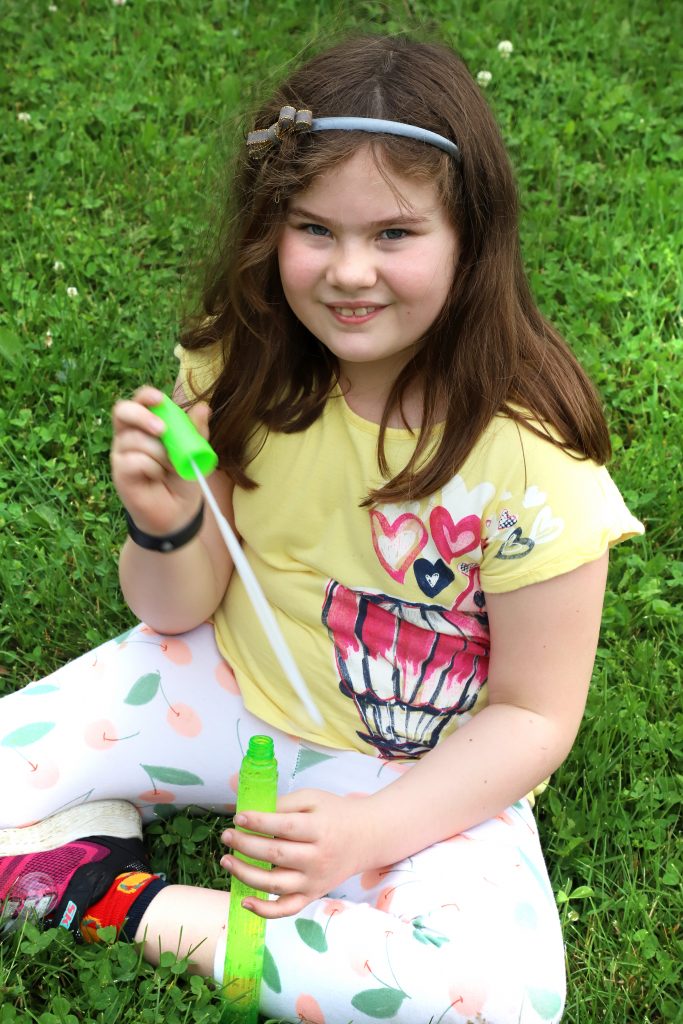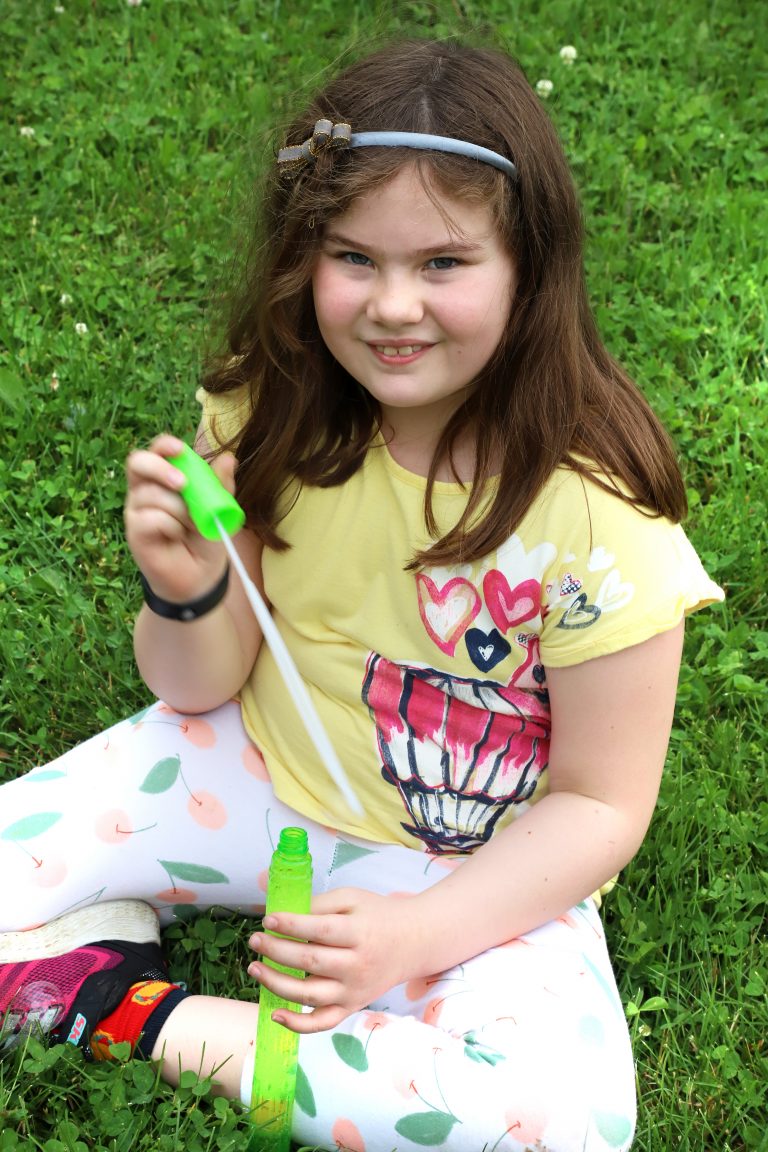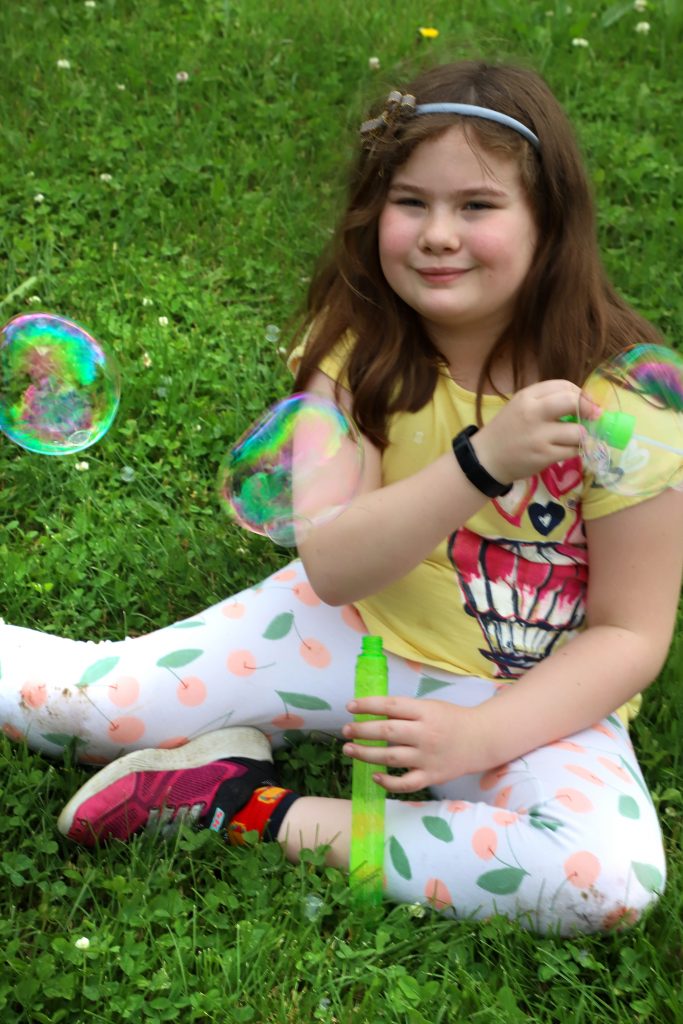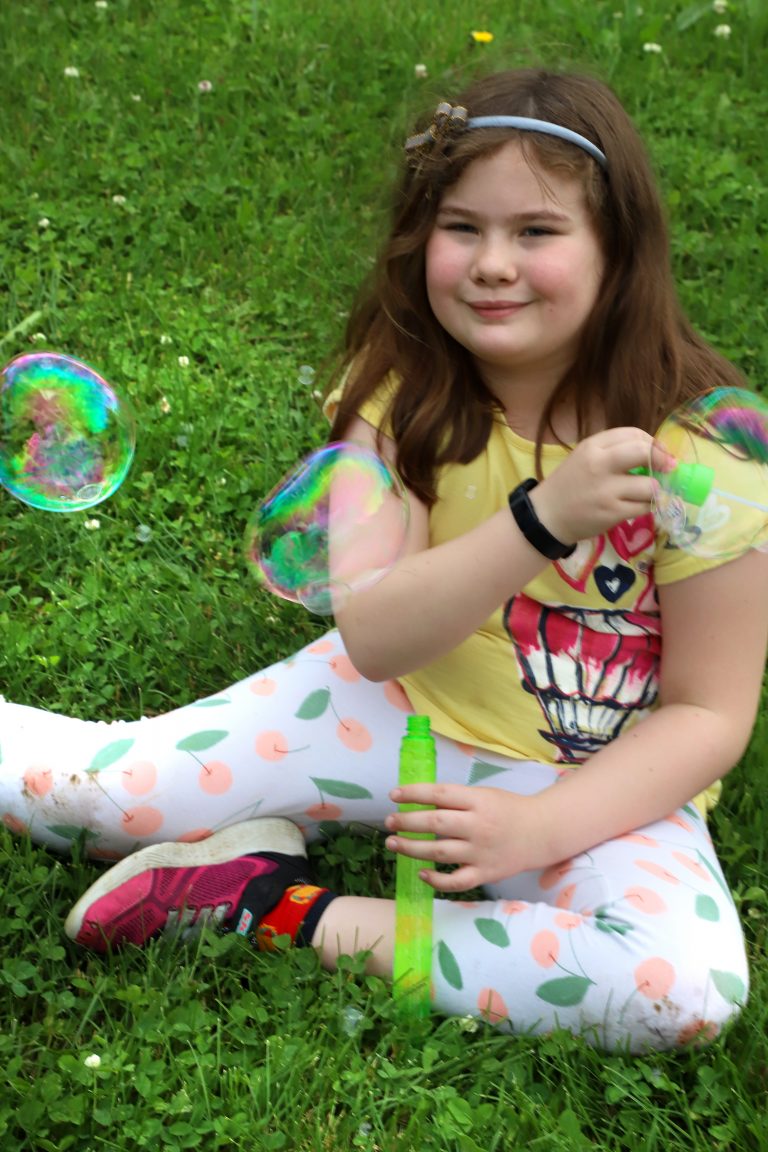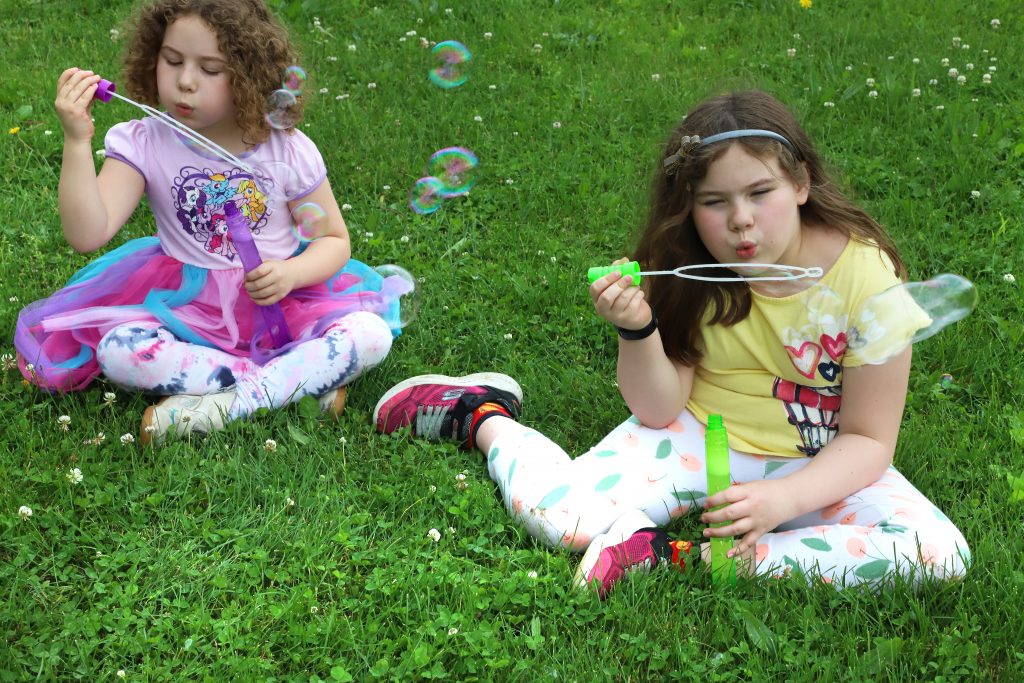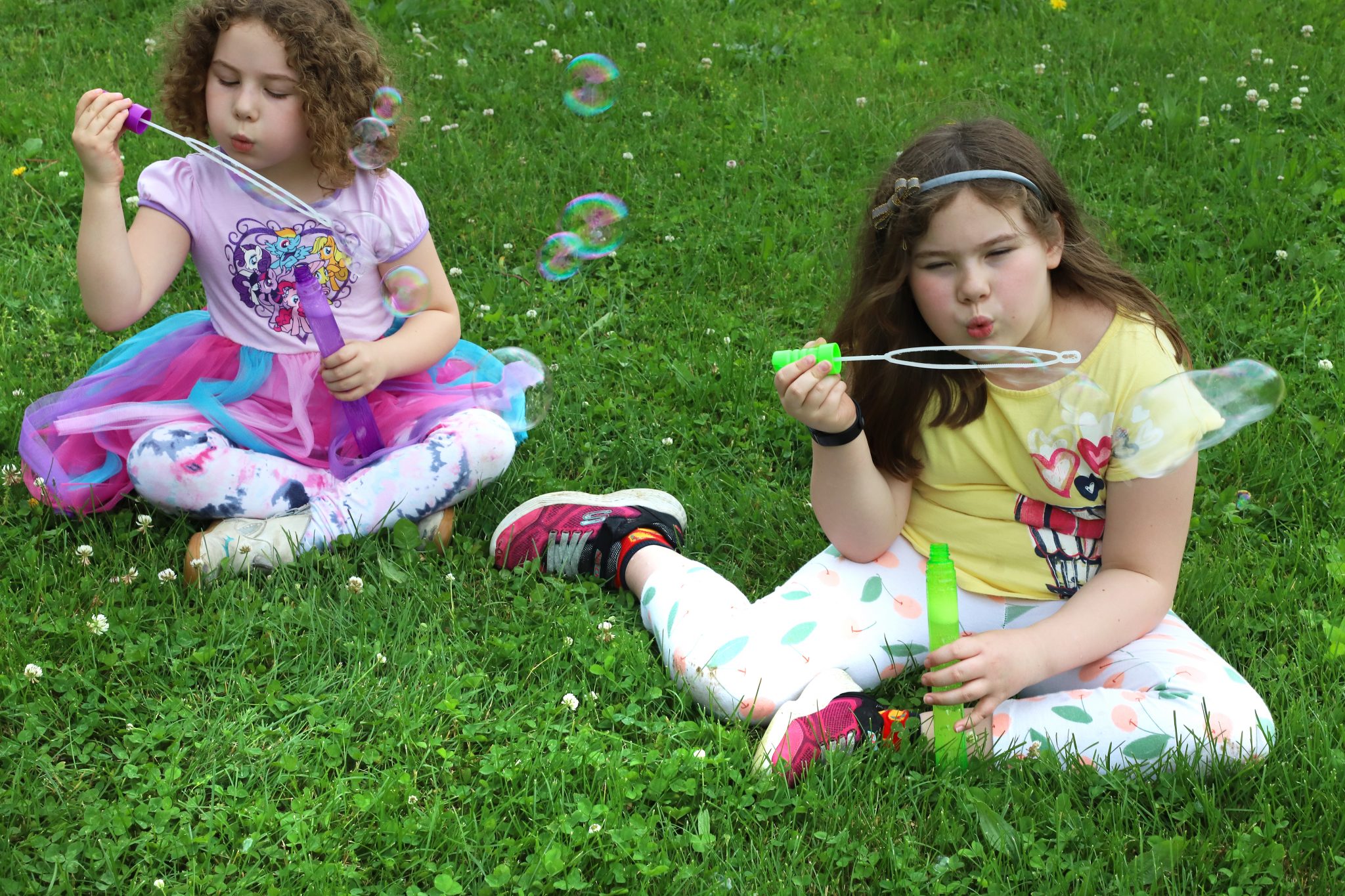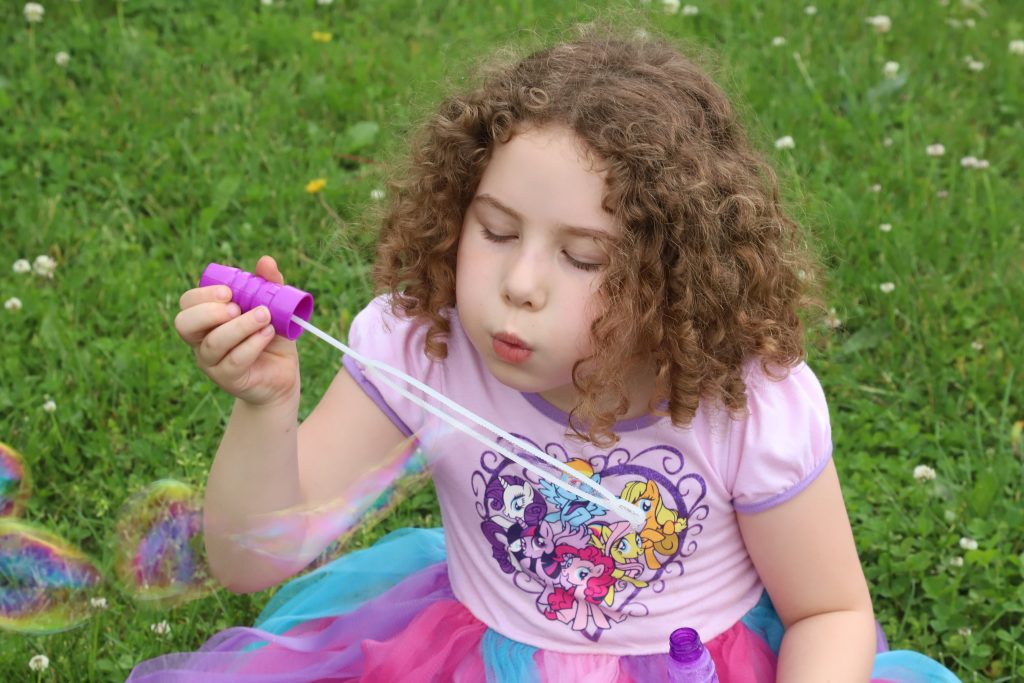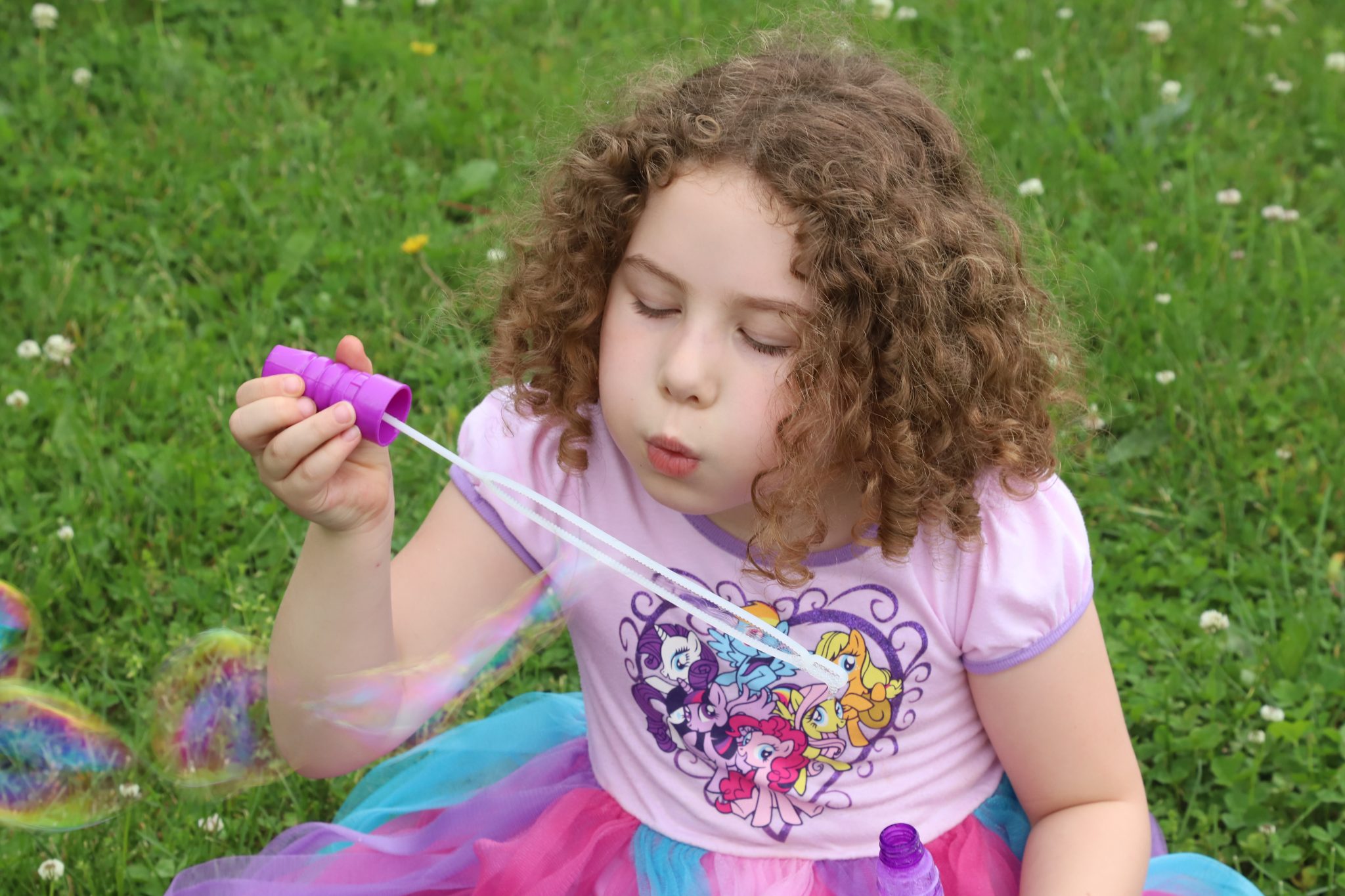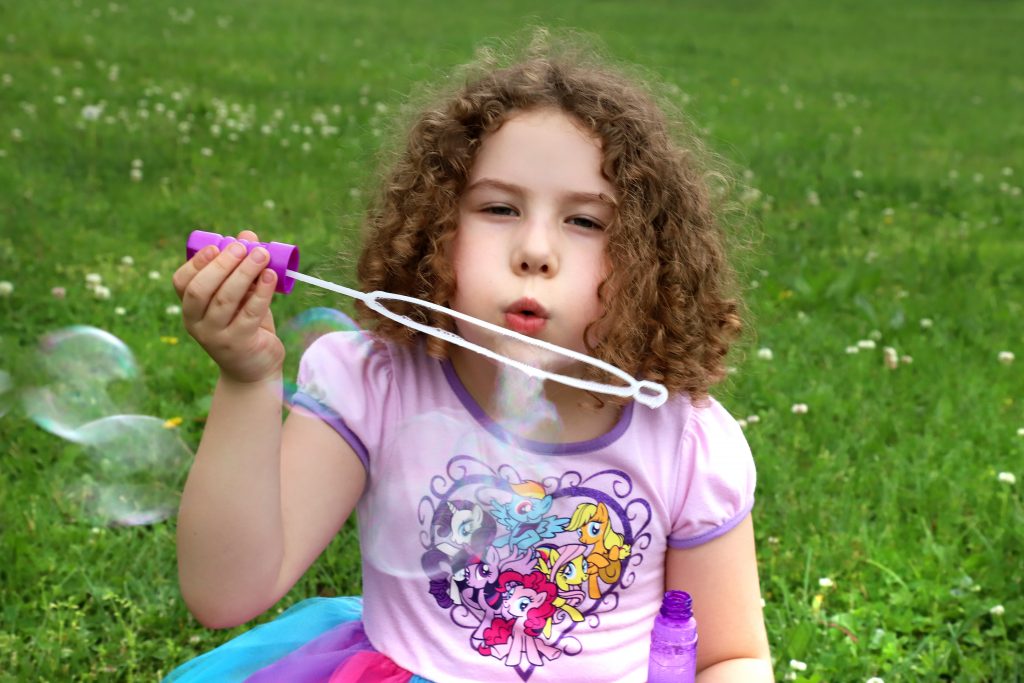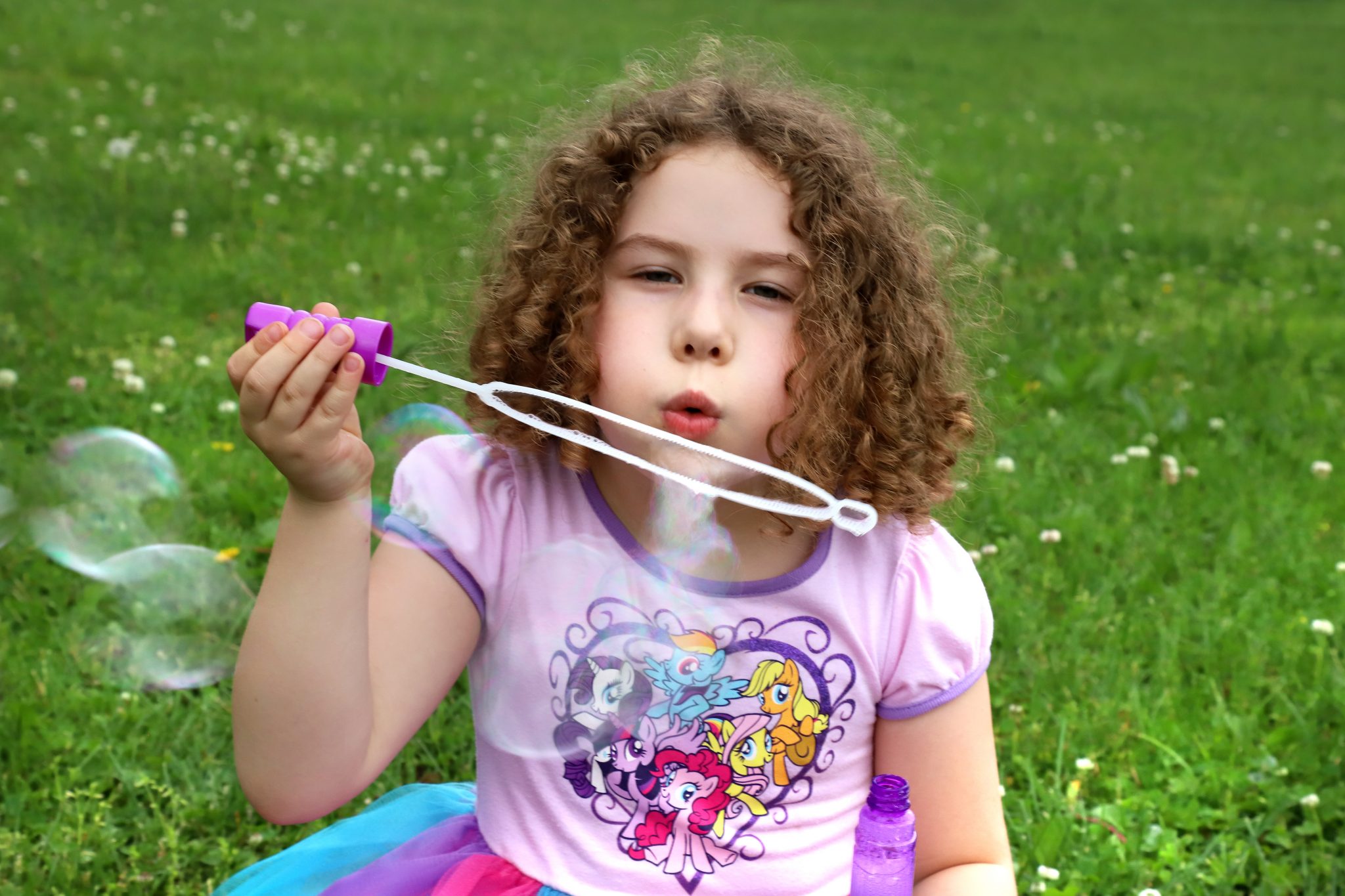 Print your gift tags!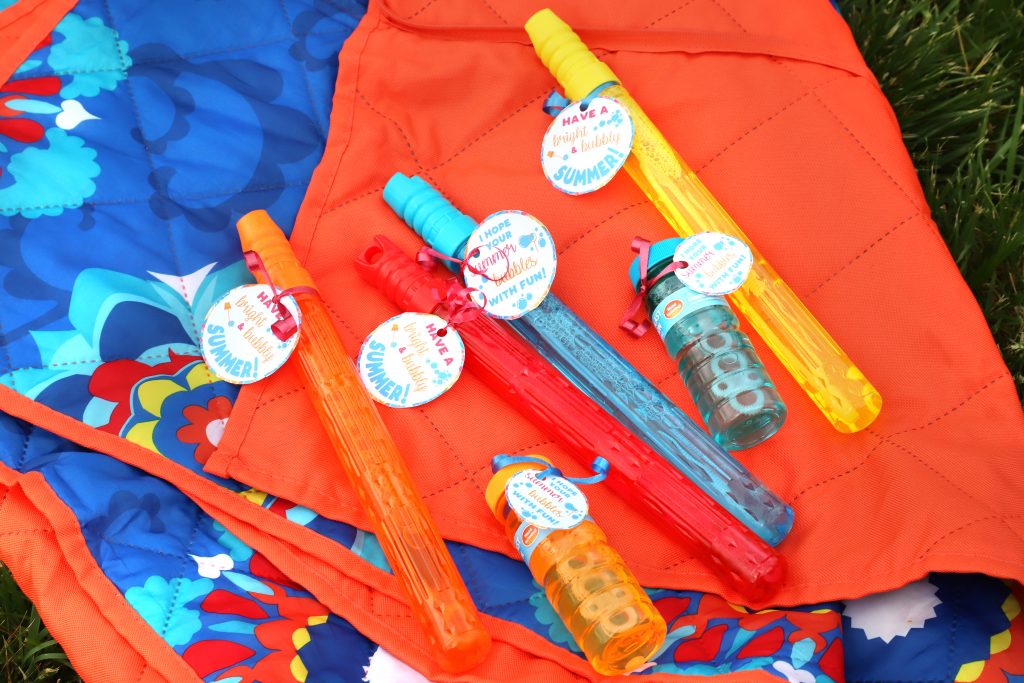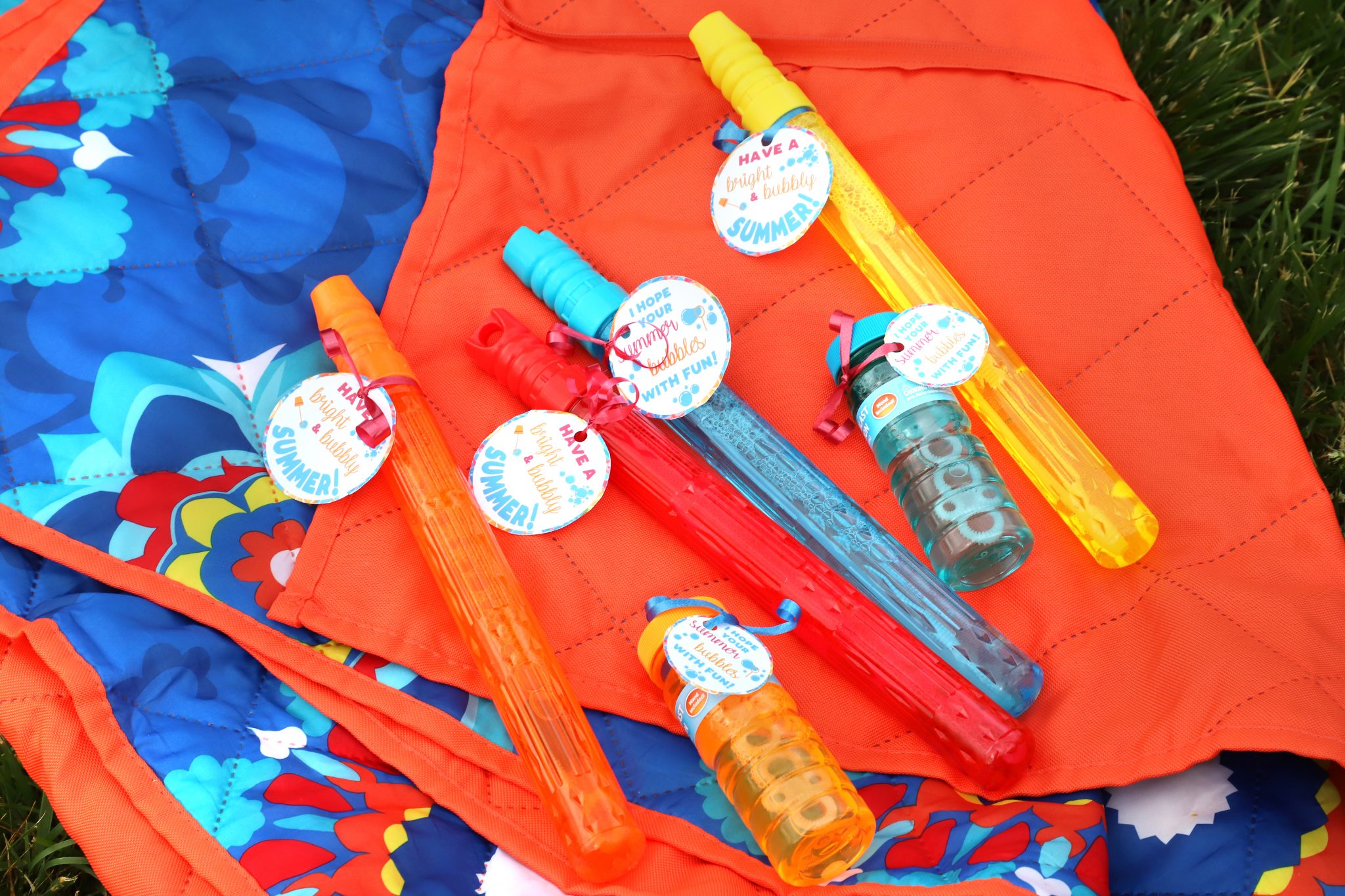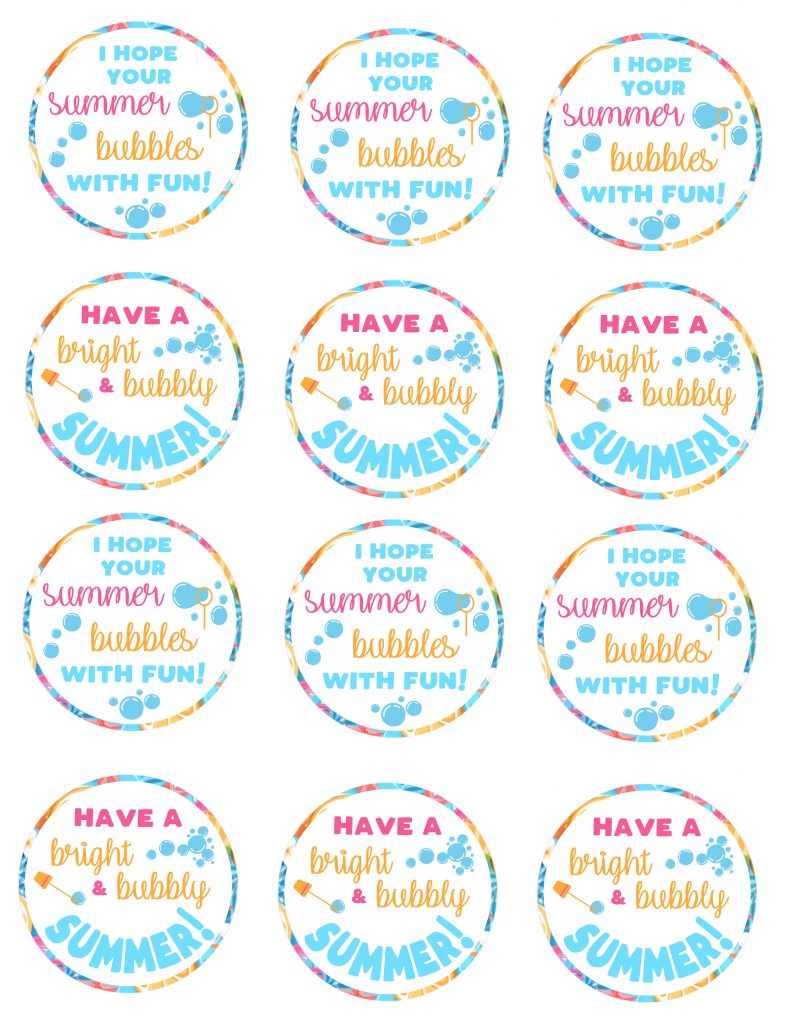 These larger size round gift tags are perfect for tying on a gift bag or bubble wand.
They also have space on the back for writing a short note!
Click here to download the larger bubble gift tags (2 versions).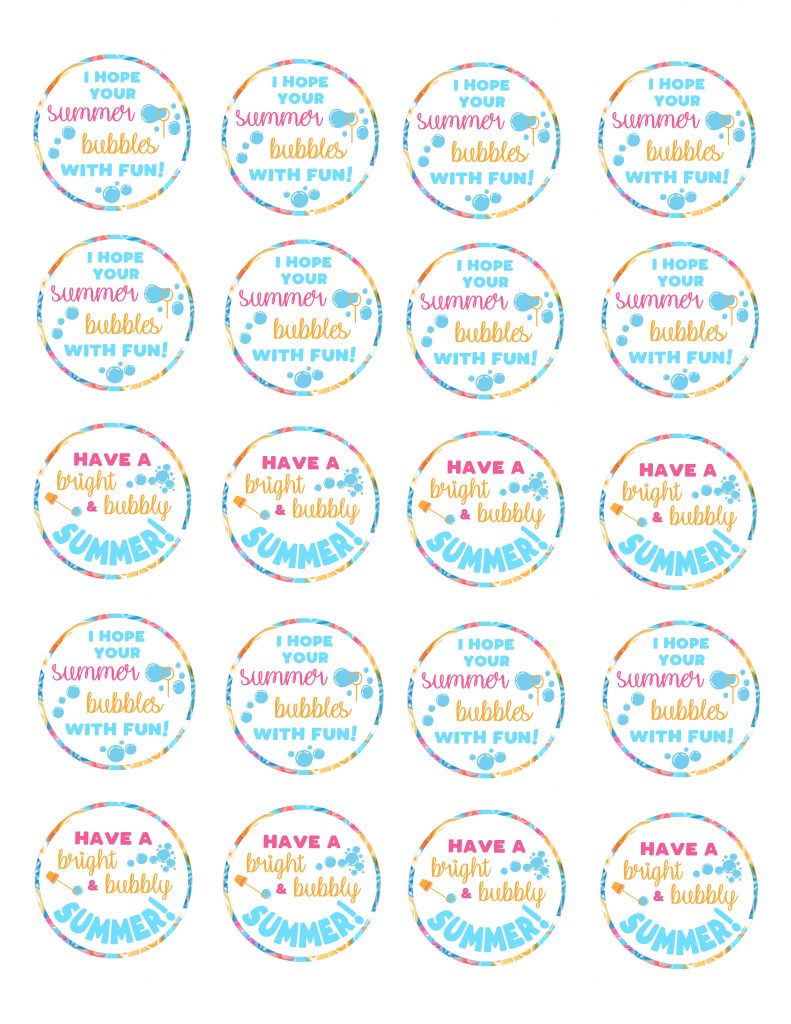 These small tags are perfect for snack size treat bags or small bottles of bubbles.
Click here to download the small bubble gift tags (2 versions).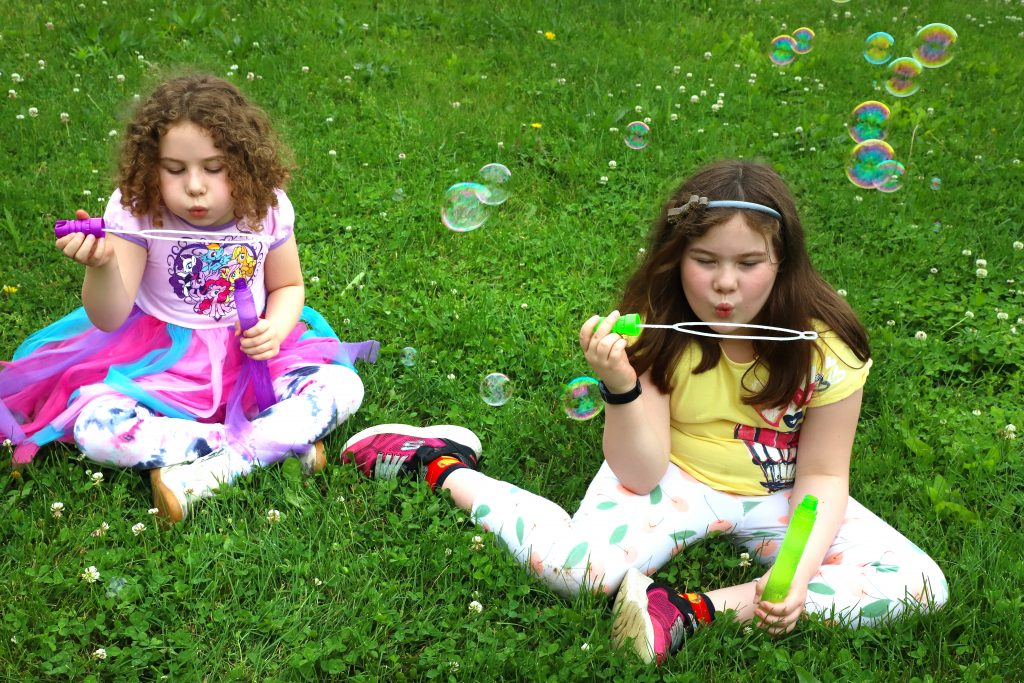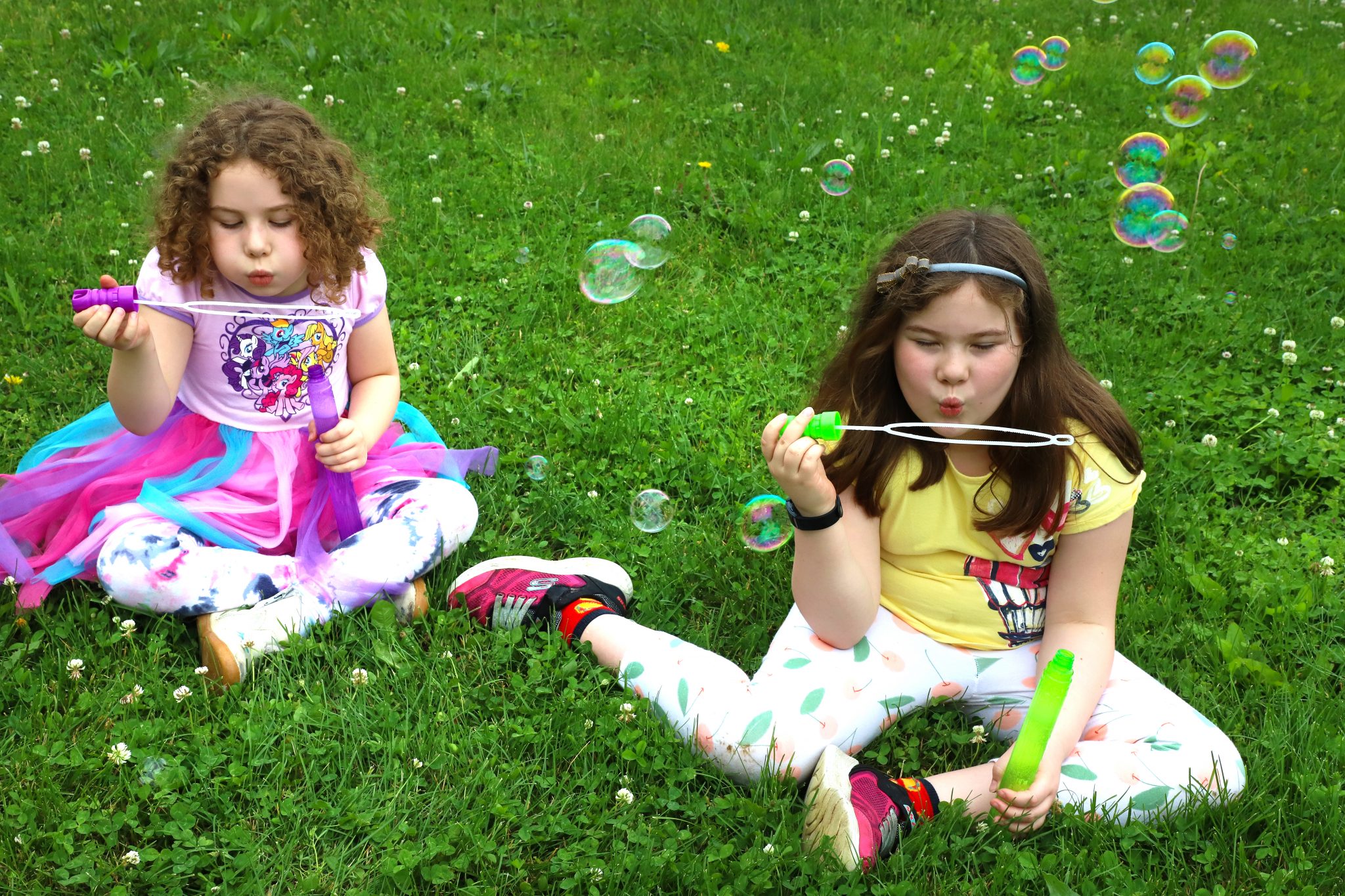 We hope you enjoy these gifts and tags as much as we did!
Have a summer full of fun, sunshine, and bubbles!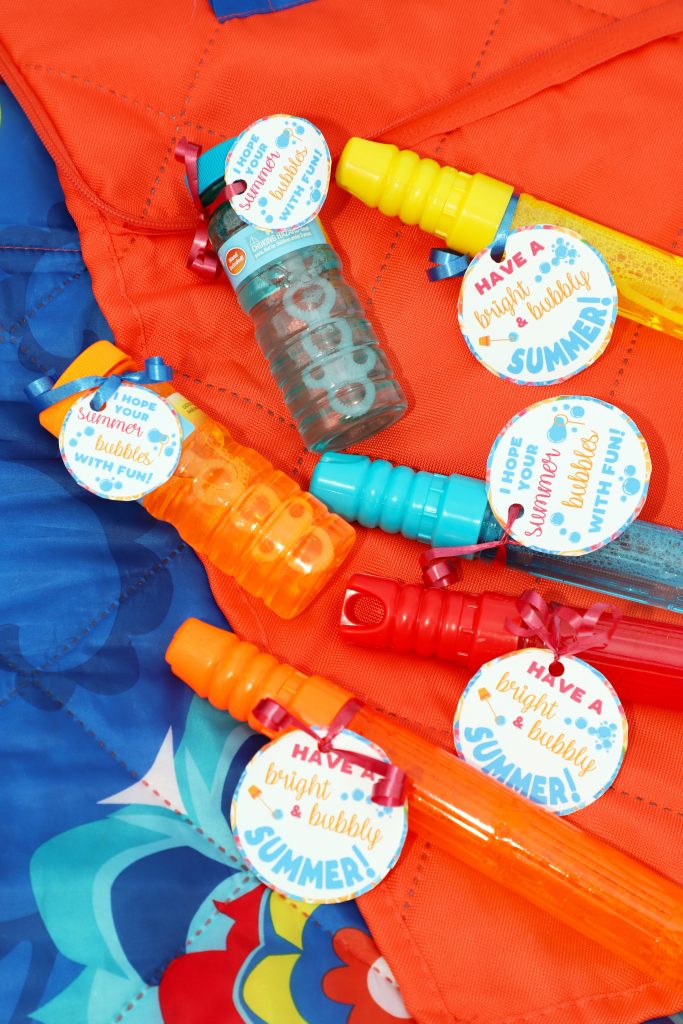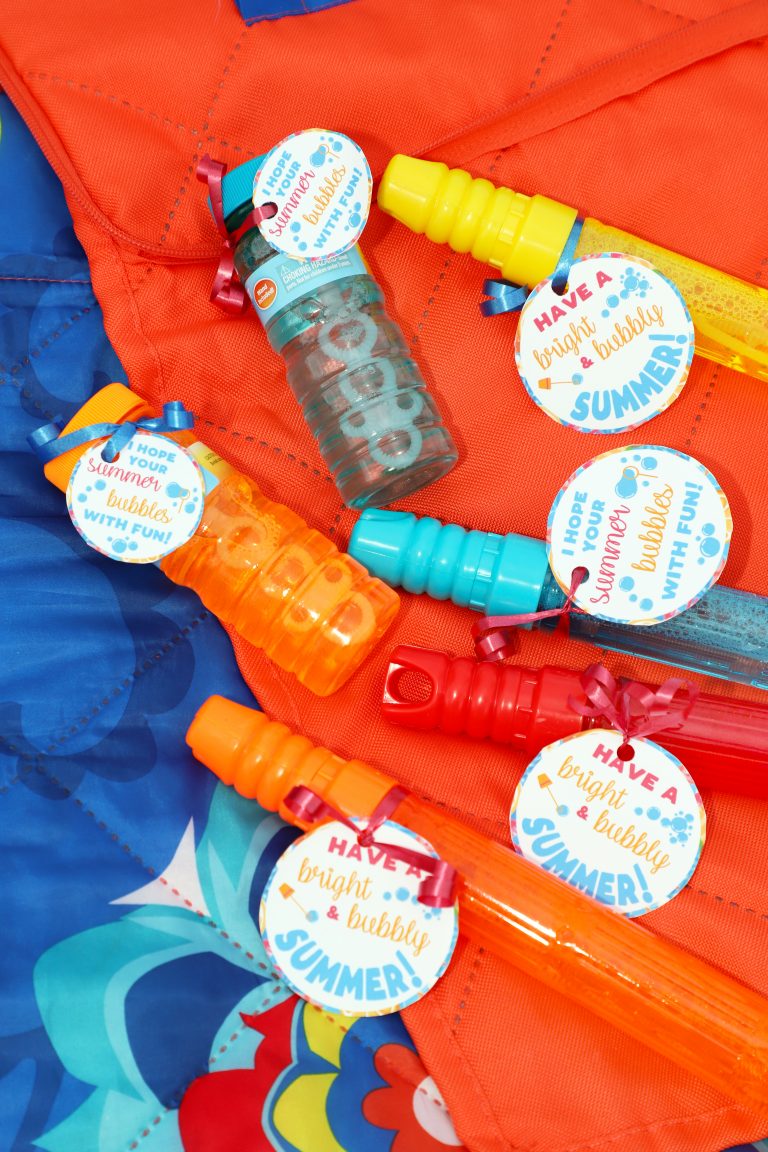 Also featured on : 45+ End of School Year DIY Gifts for Teachers and Classmates