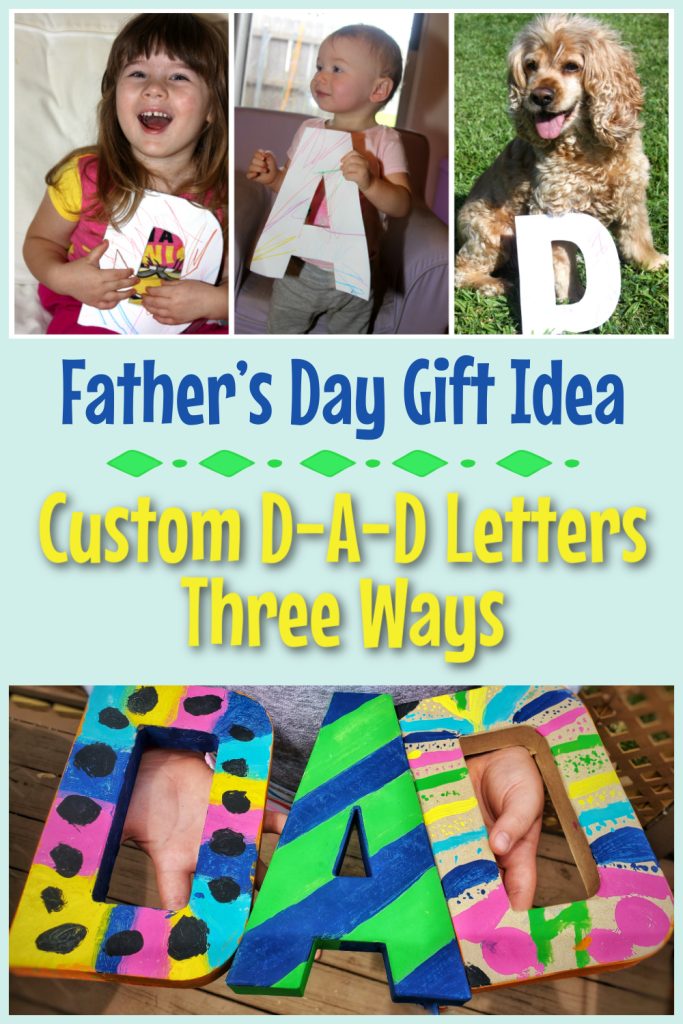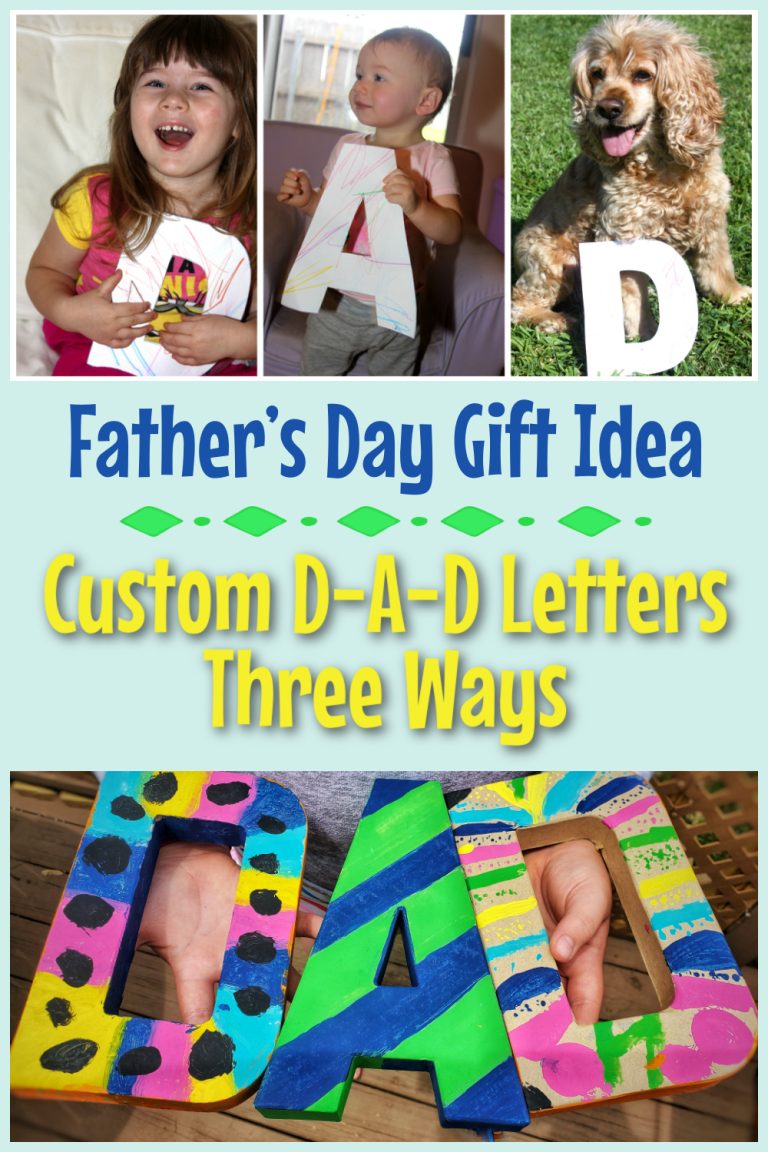 Looking for an easy last minute Father's Day craft?
I am sharing these Custom D-A-D Letters as a cute gift idea and three different ways to make them!
Scroll down for the details and photos of this easy DIY idea 3 ways.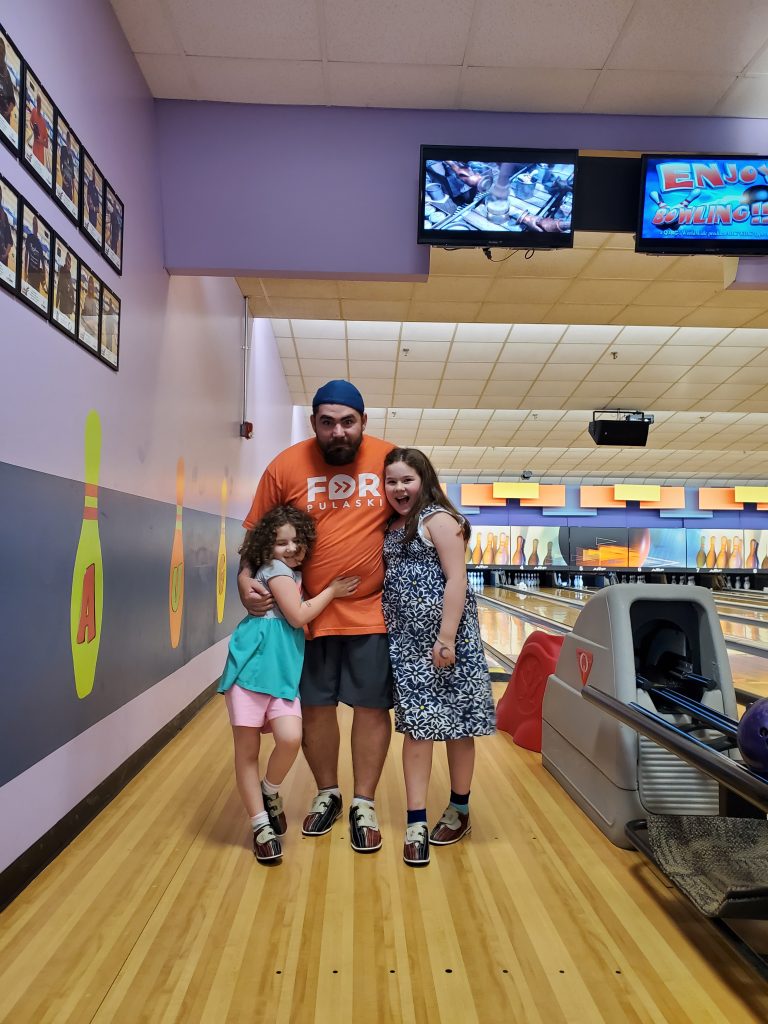 My girls on a bowling date with their Dad last year for Father's Day!
1. Painted Decorated Wooden Letters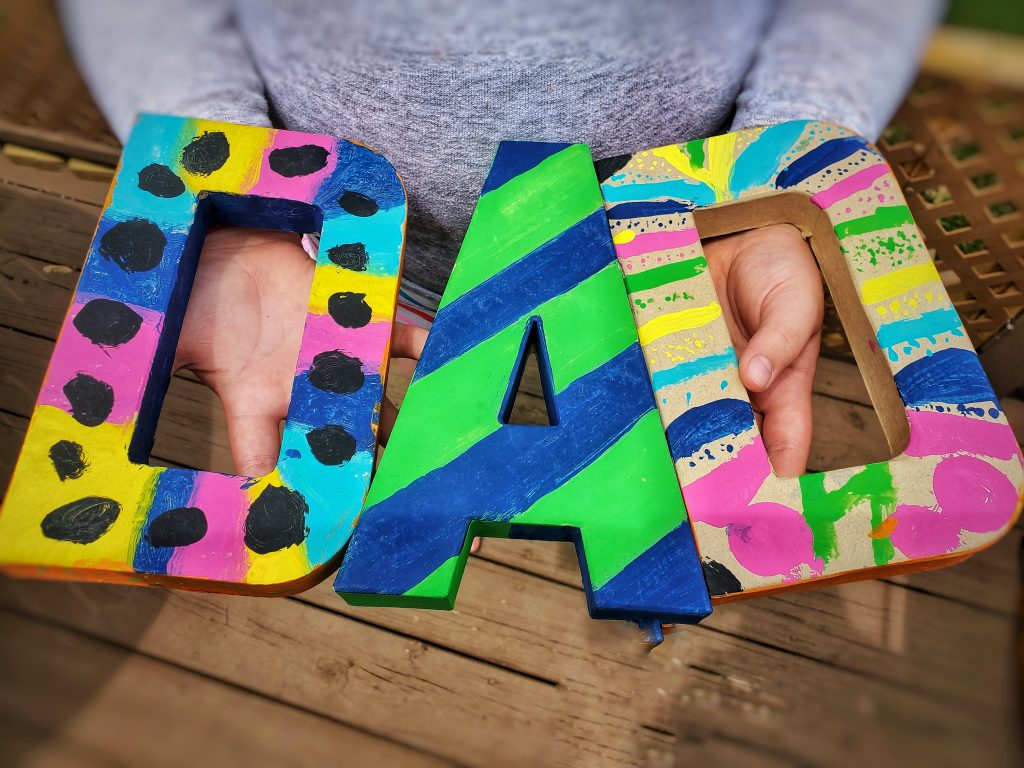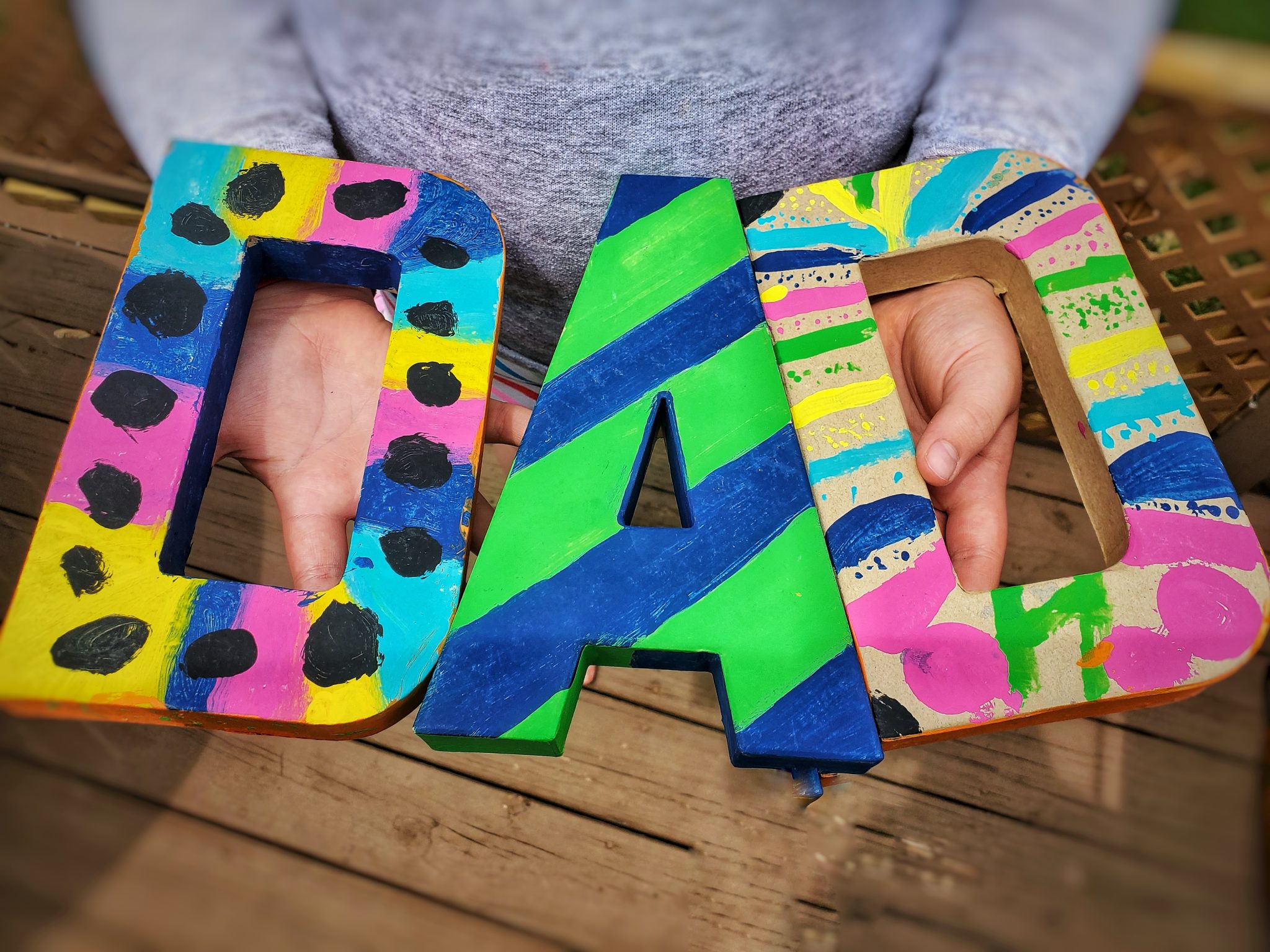 This is the easiest and cutest craft in my opinion, especially for elementary school age kids.
Use either wooden or cardboard/paper mache 3D large letters from the craft store.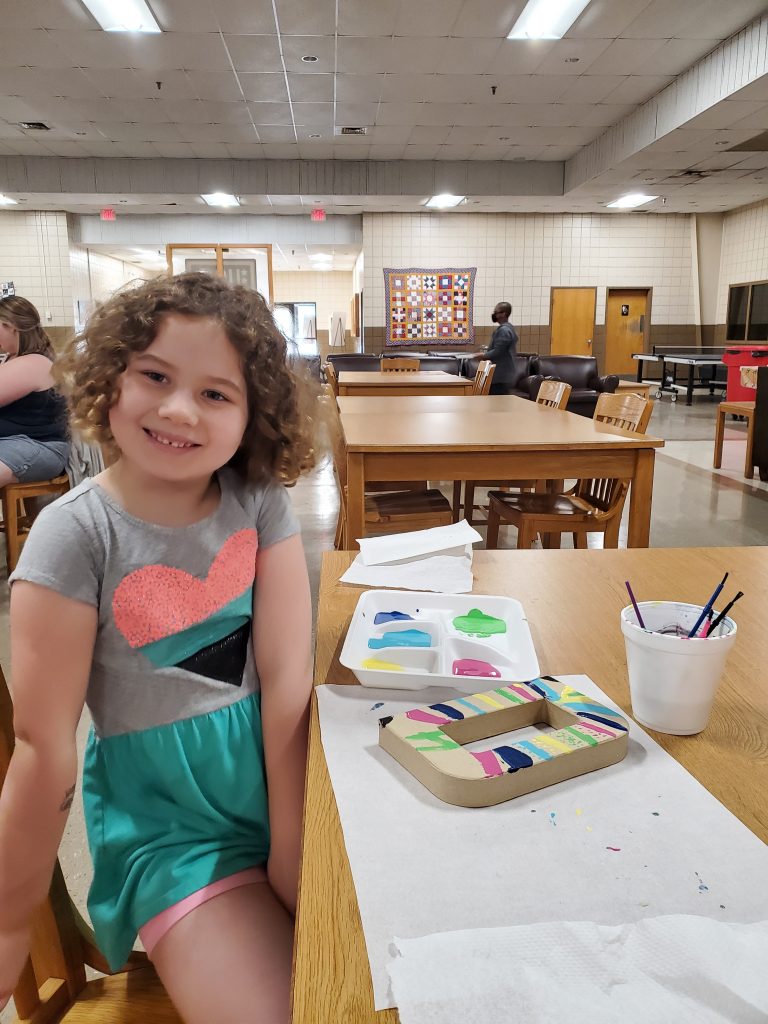 My crafty girls love to paint so this craft was right up their alley.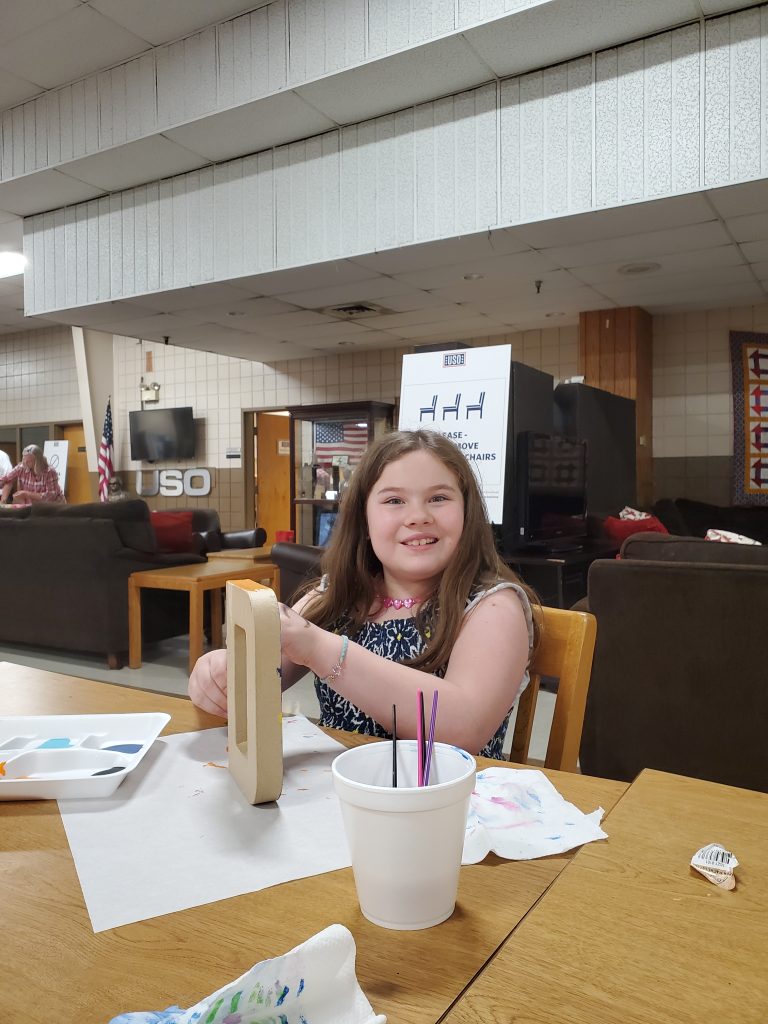 We made these painted letters last year at the USO.
Each girls painted one "D" and they collaborated on the "A".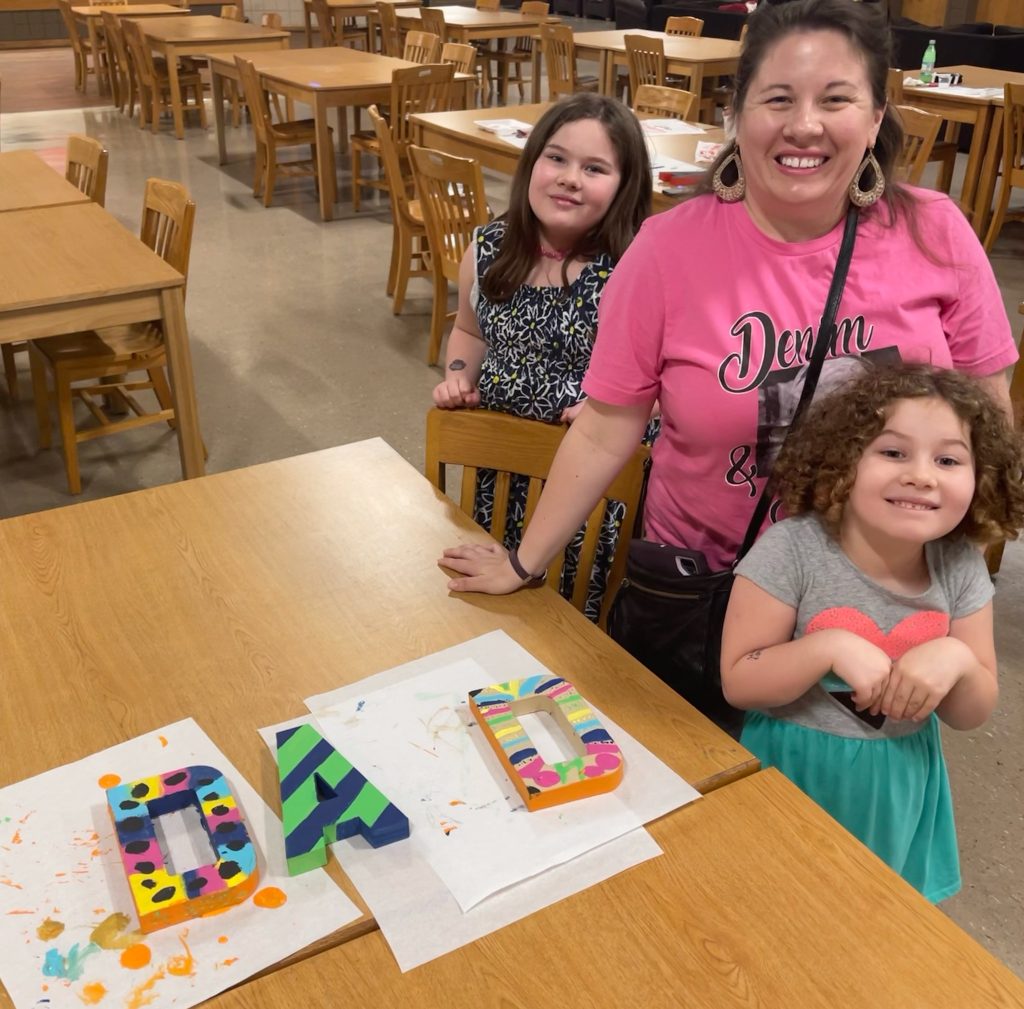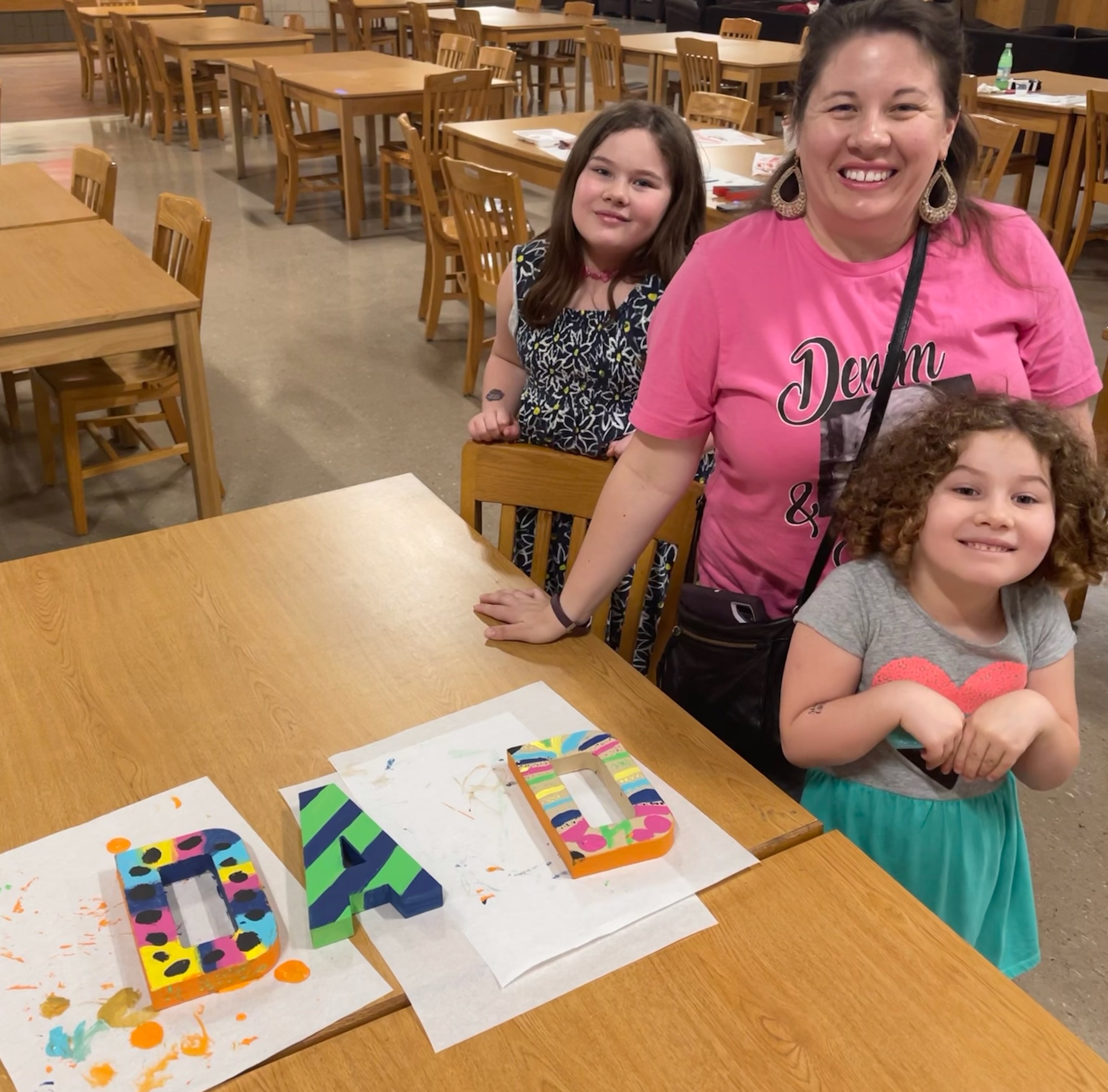 Father's Day crafts in under 30 minutes ( and not too much mess)!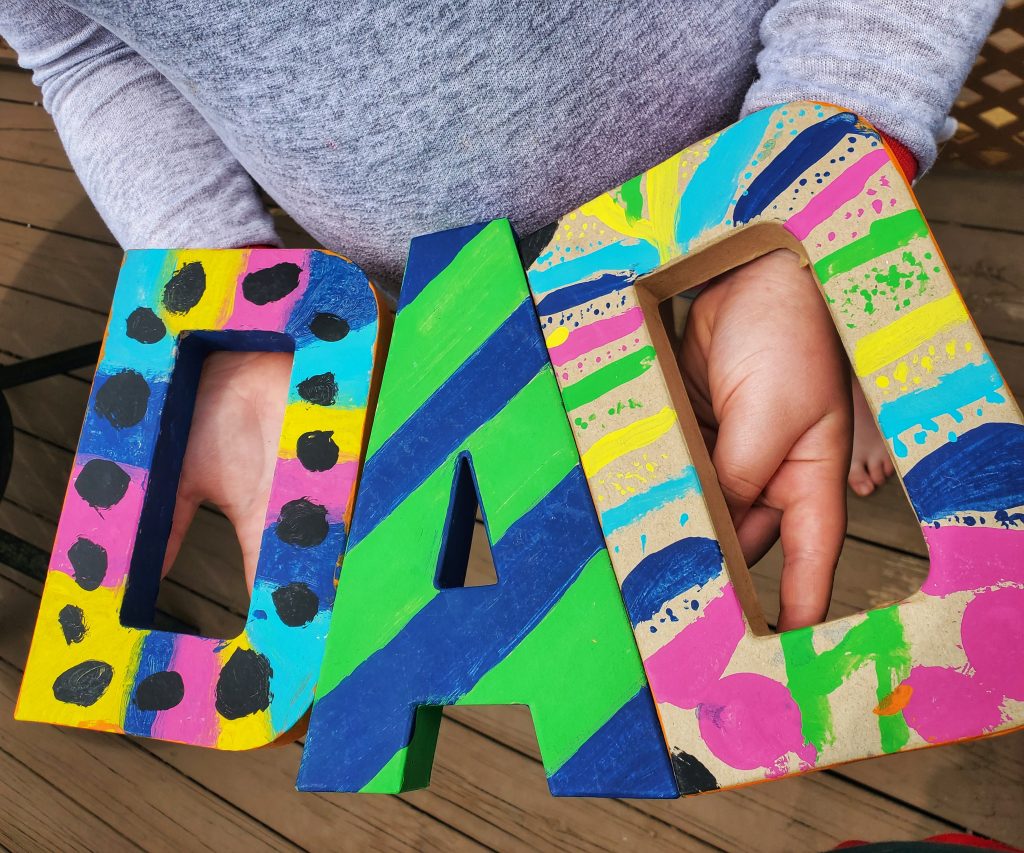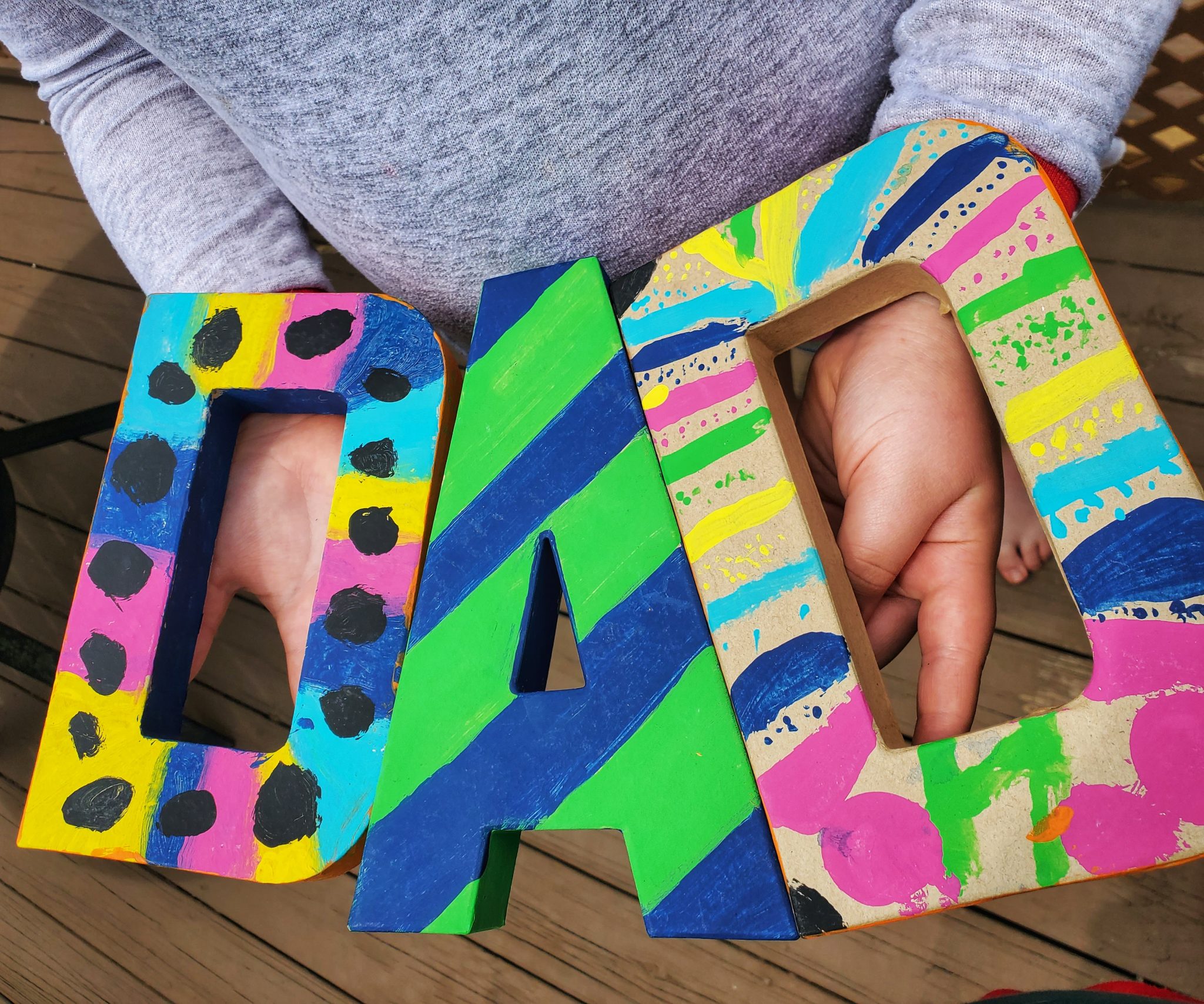 This is such an easy and colorful craft to display. Ashton still has his on his dresser.
2. Photo Letters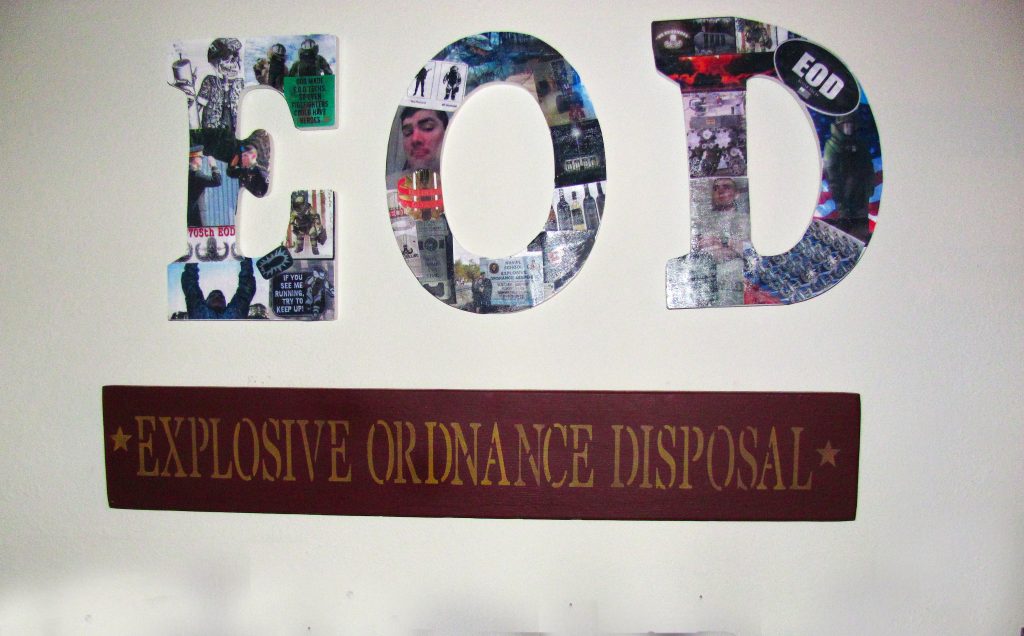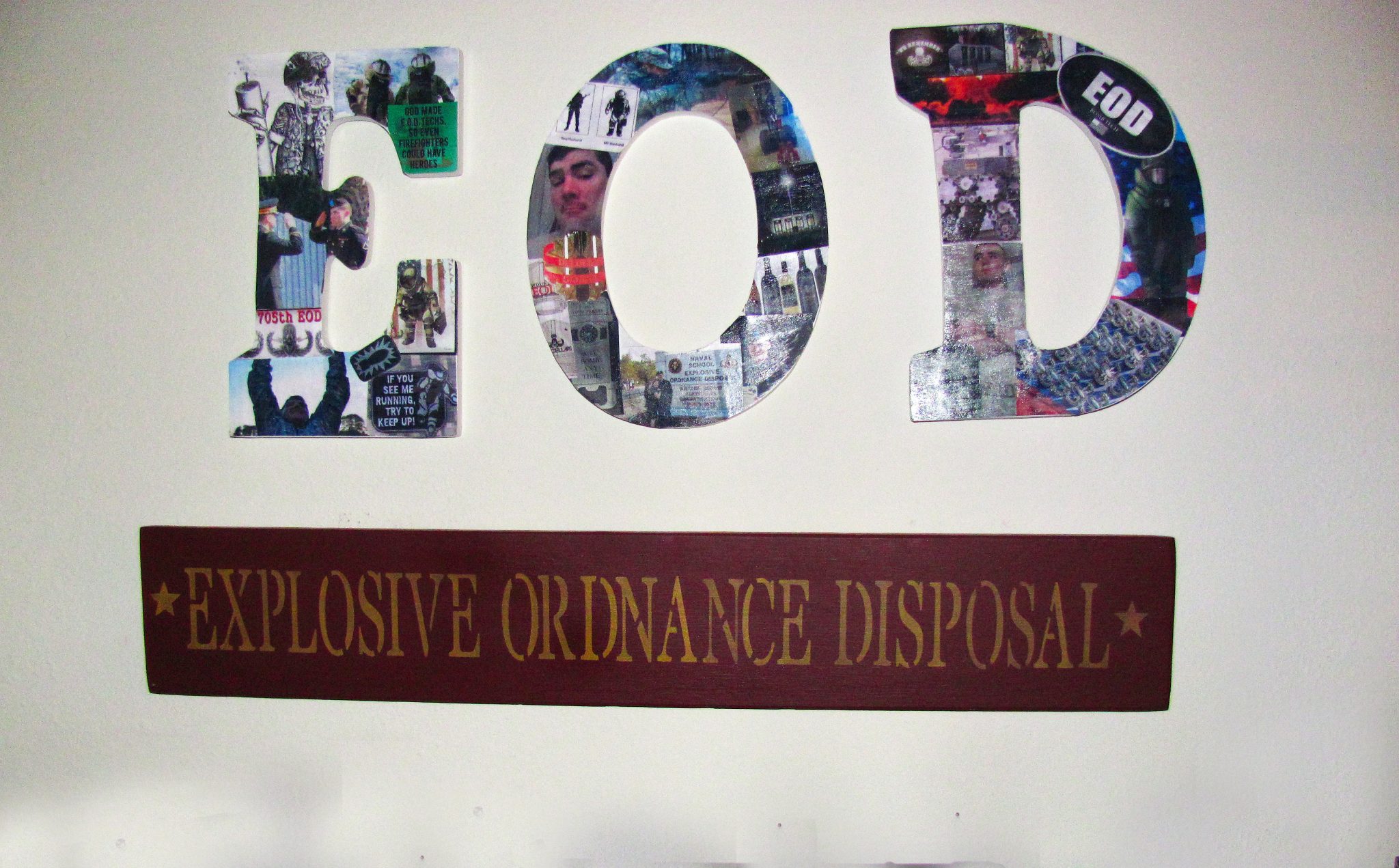 I made these letters as a gift for my husband in honor of his last career in the Army EOD.
You could also make these to spell out a name or "DAD". I simply printed photos off my phone and cut them to fit. Then I used glossy Mod Podge to seal it on.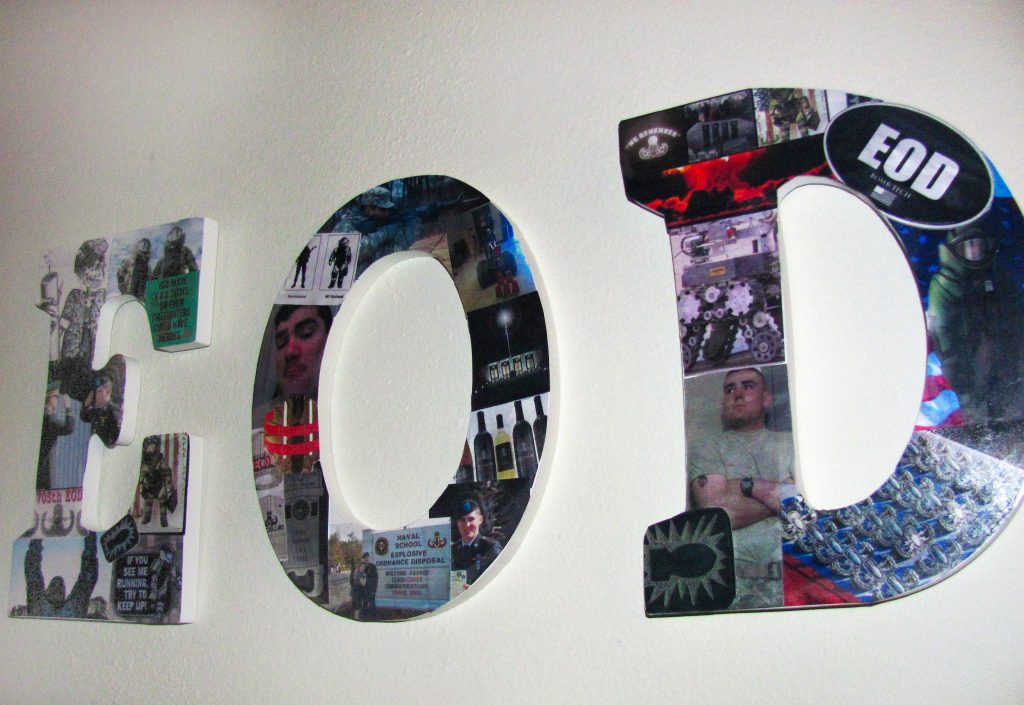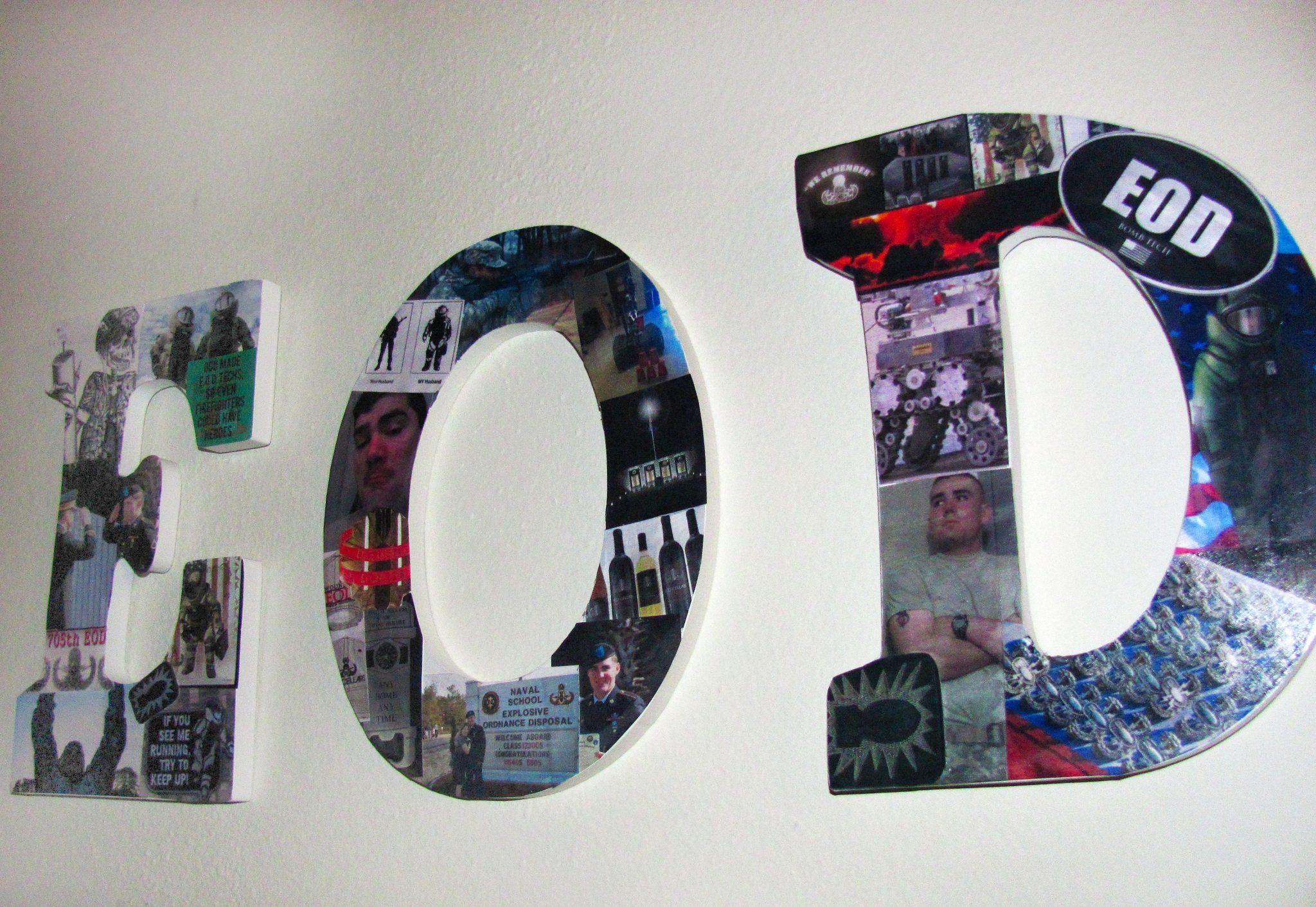 Hang with strips or display on a shelf as a one of a kind gift.
3. Colored D-A-D Picture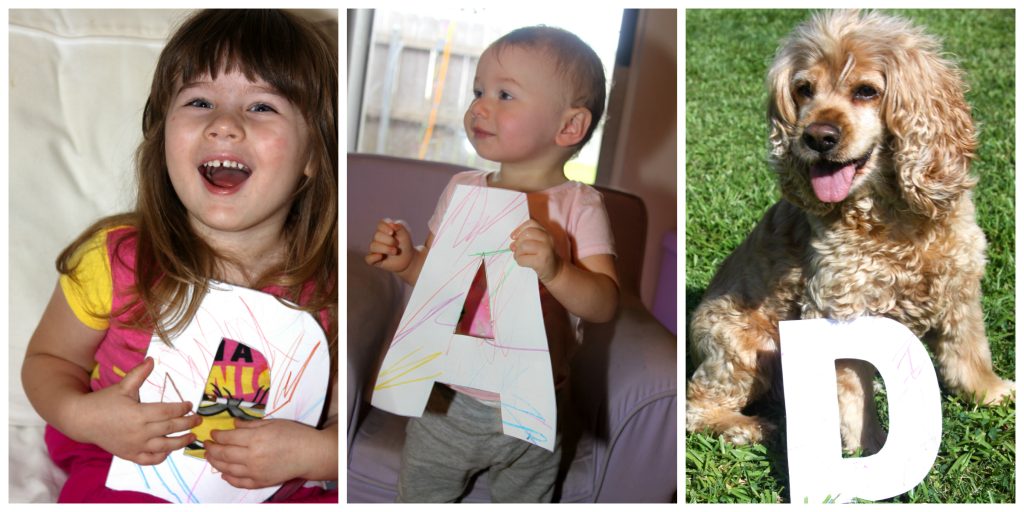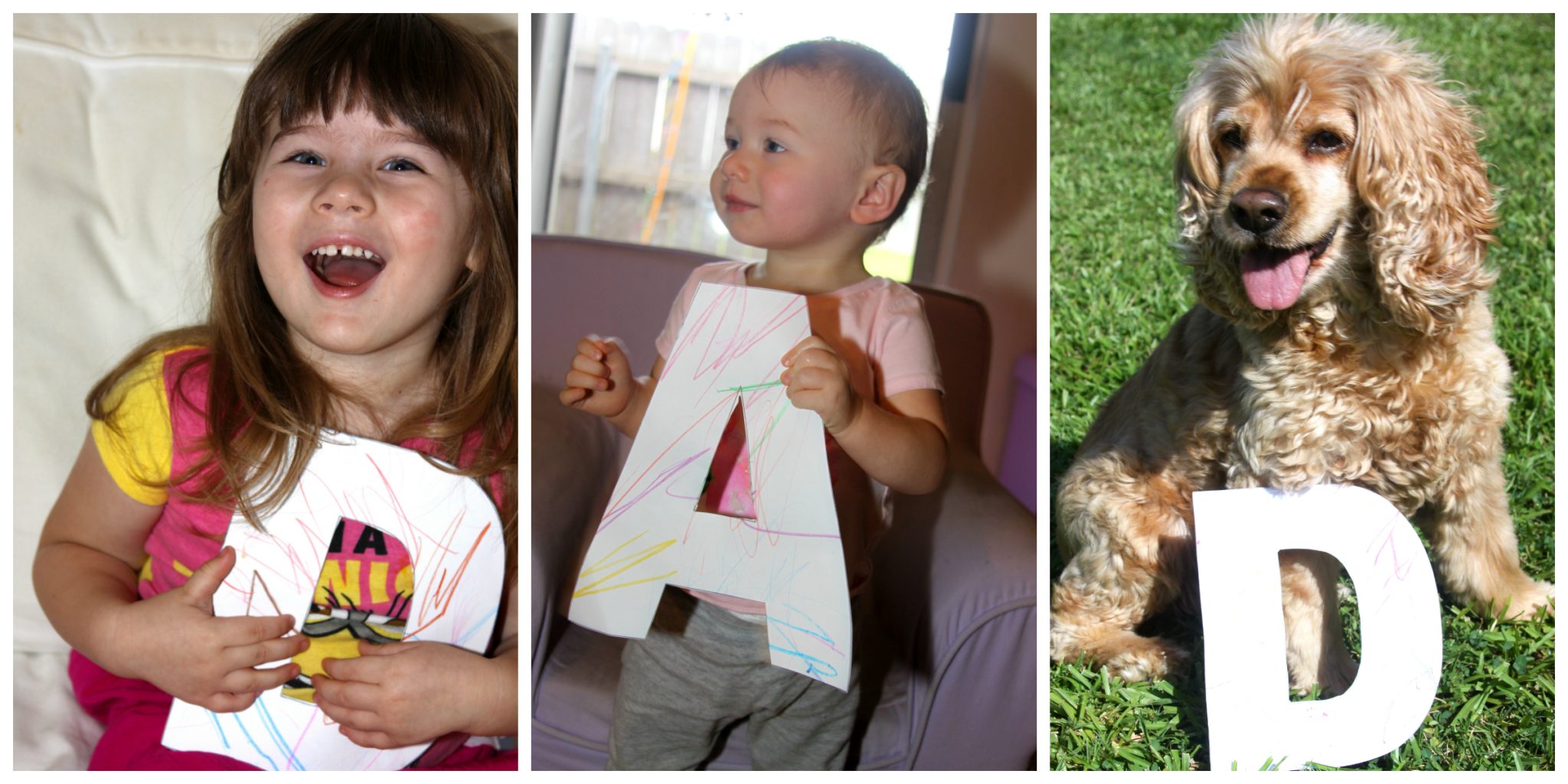 Ok, this is almost too cute for words, right? I traced these letters out on white posterboard and let the girls color (or scribble because they were toddlers). Then I cute them out and took photos of them each holding a letter. The dog even posed with a letter. Then I printed them out and arrange on a collage to spell out DAD.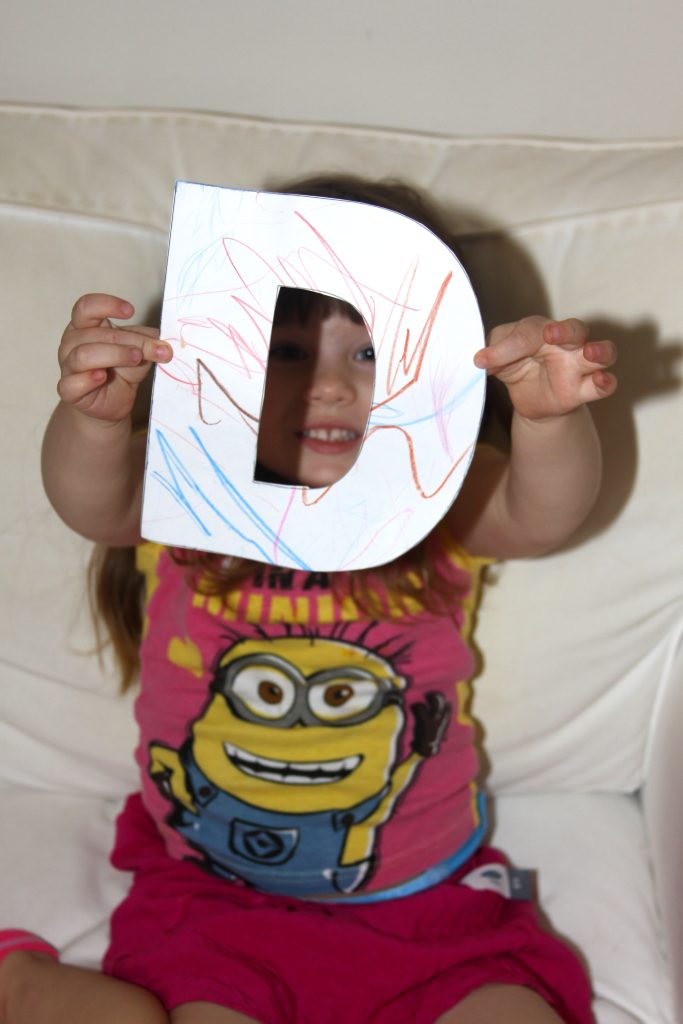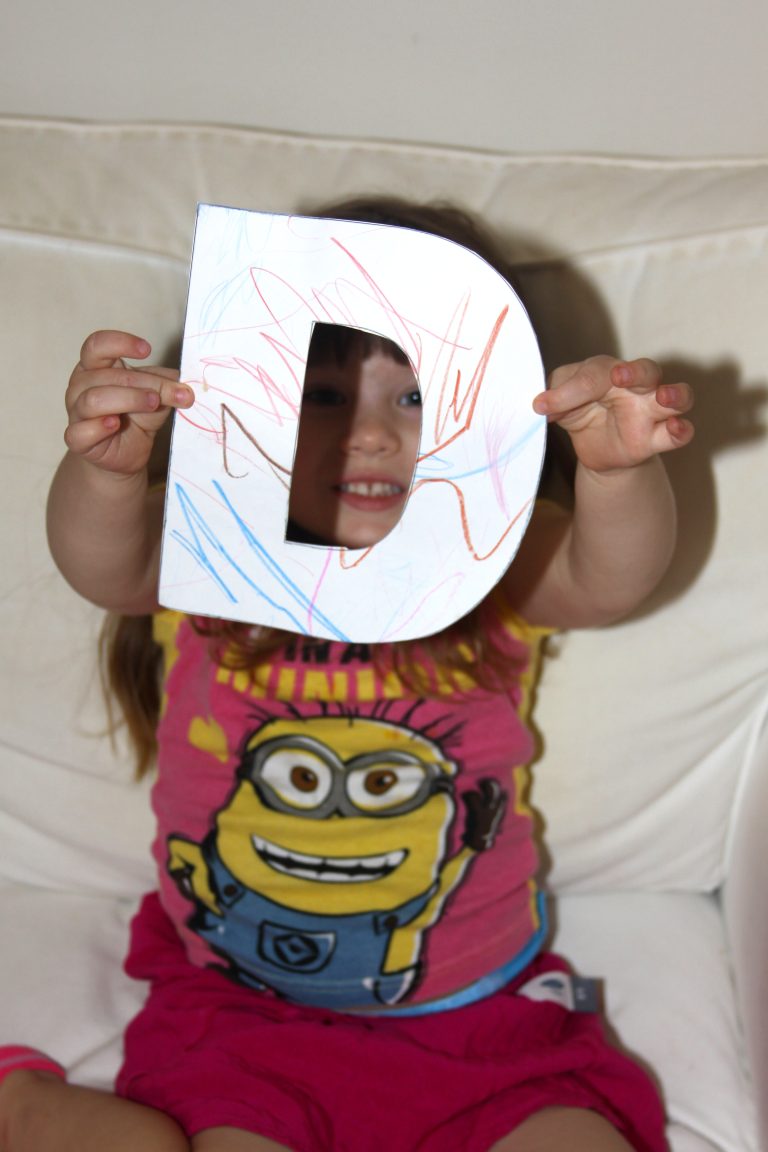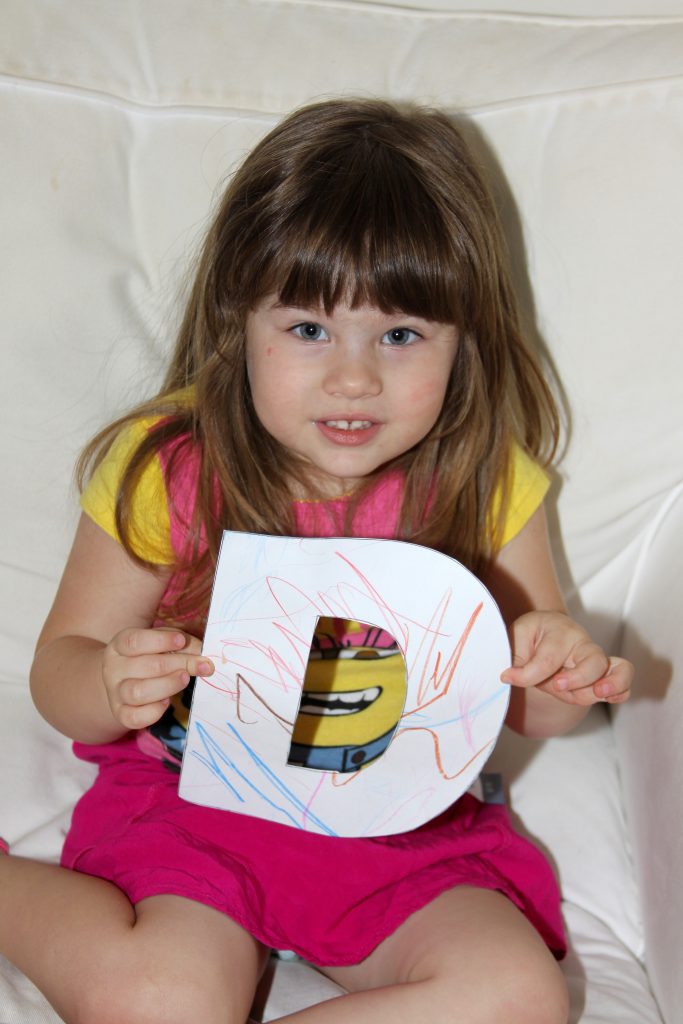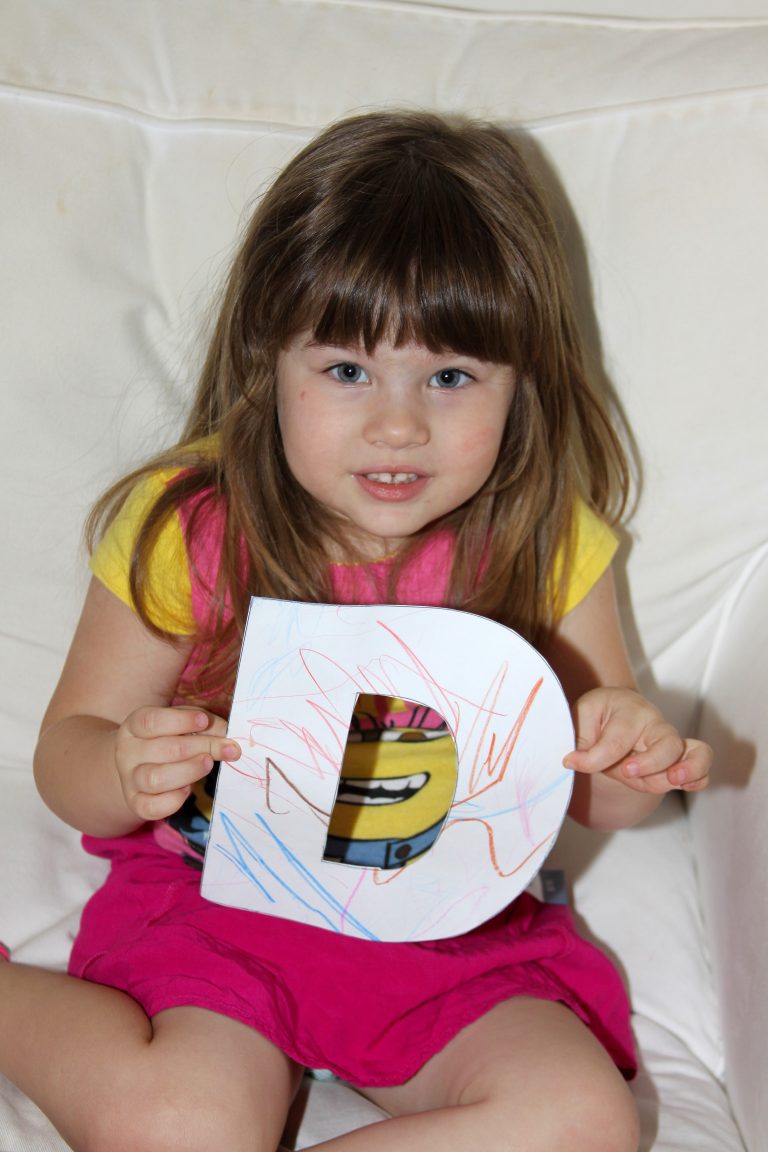 Miss Ava thought it was so fun! And how cute is she?!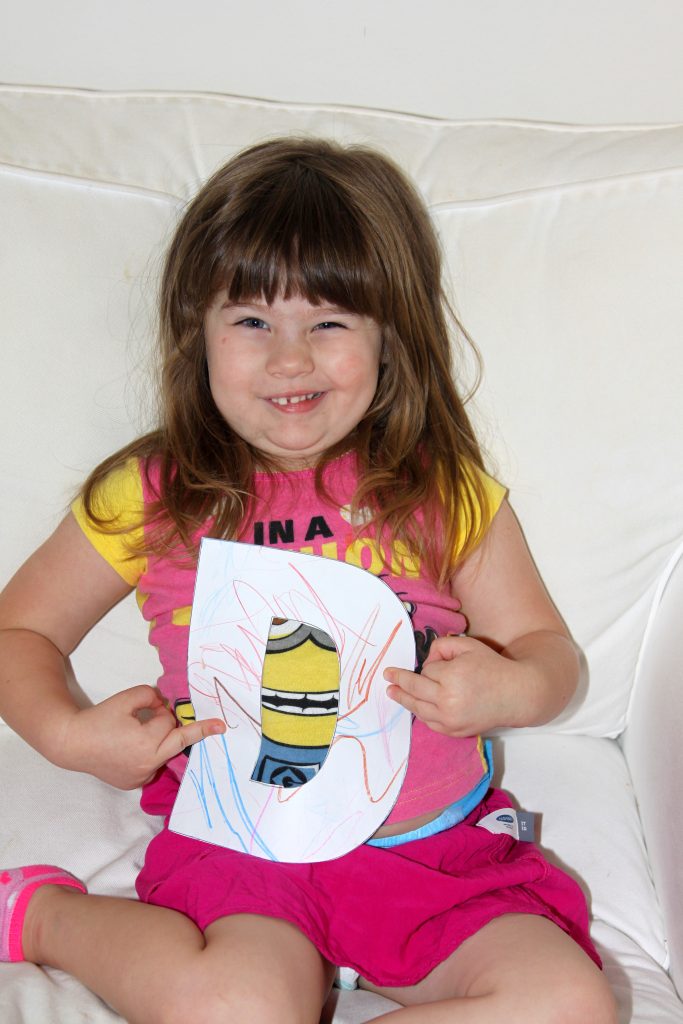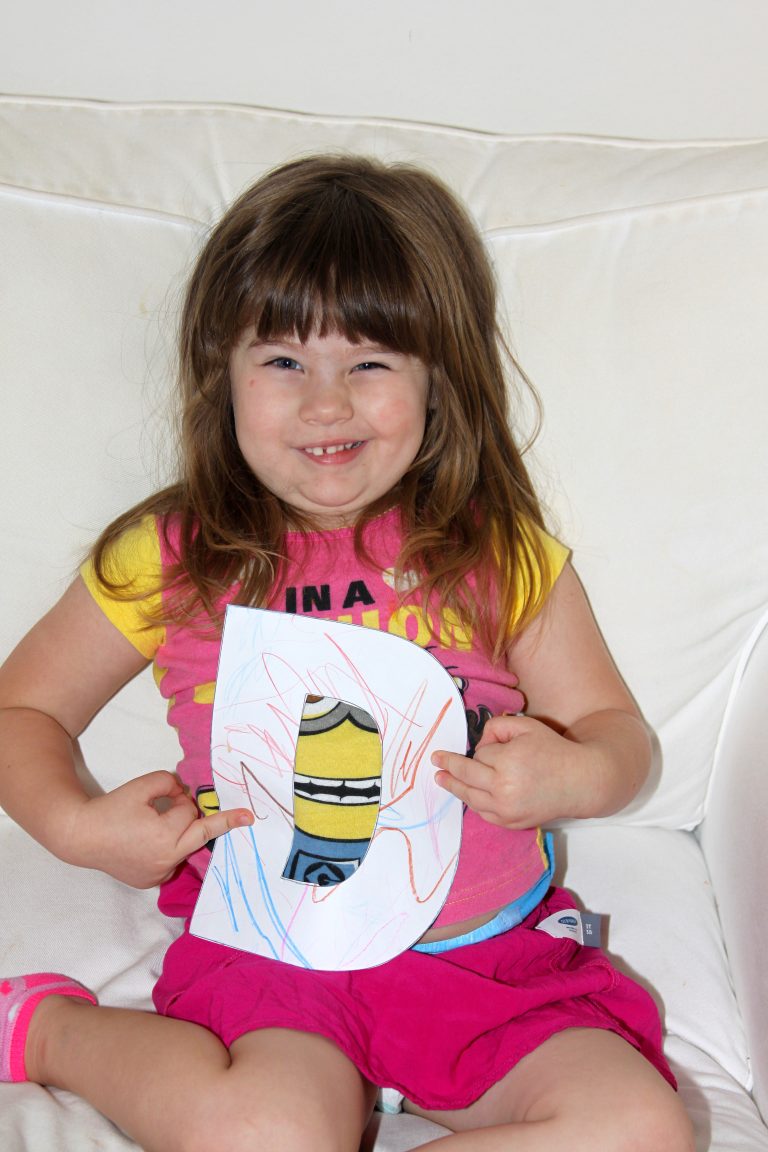 Stella is usually the comedian but how funny is this child?!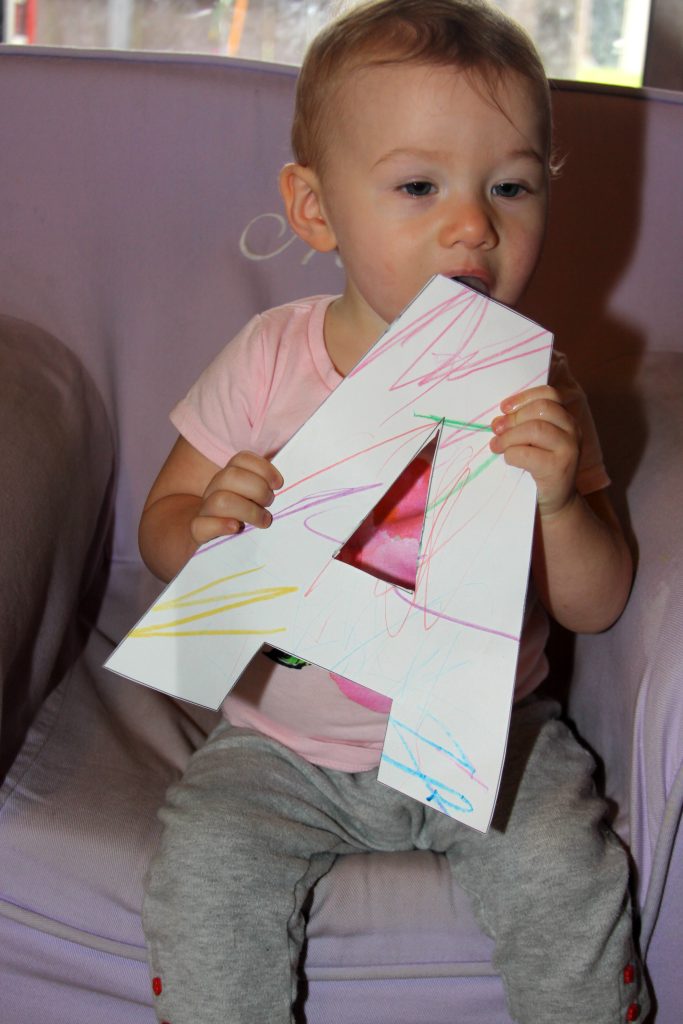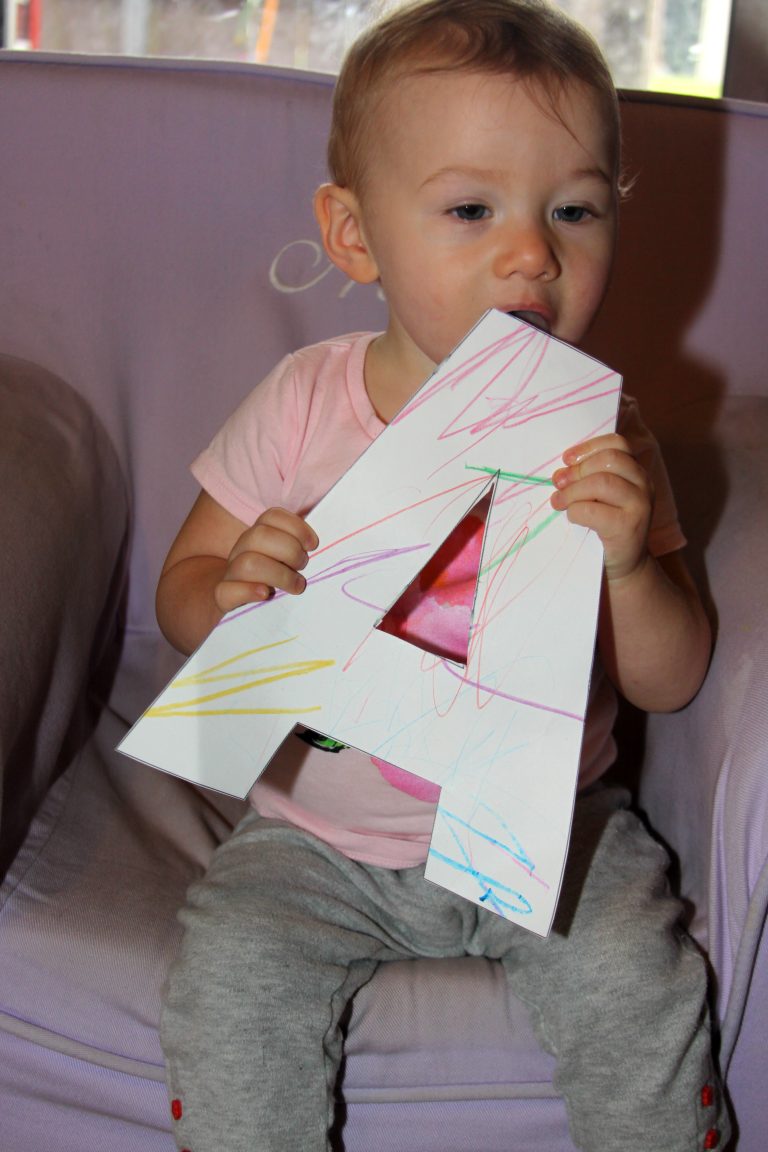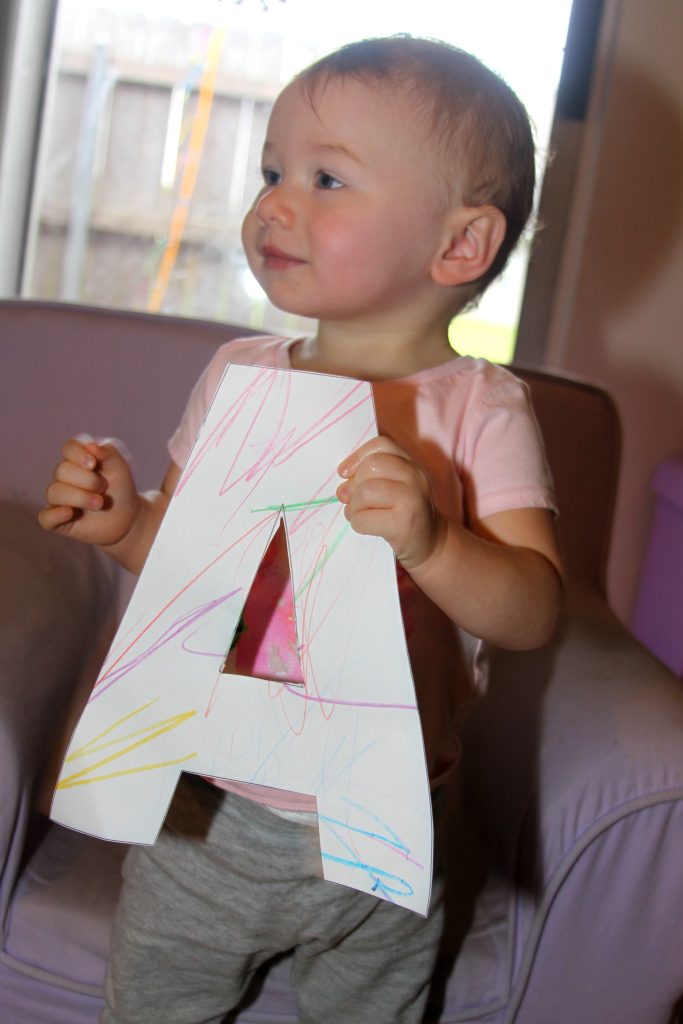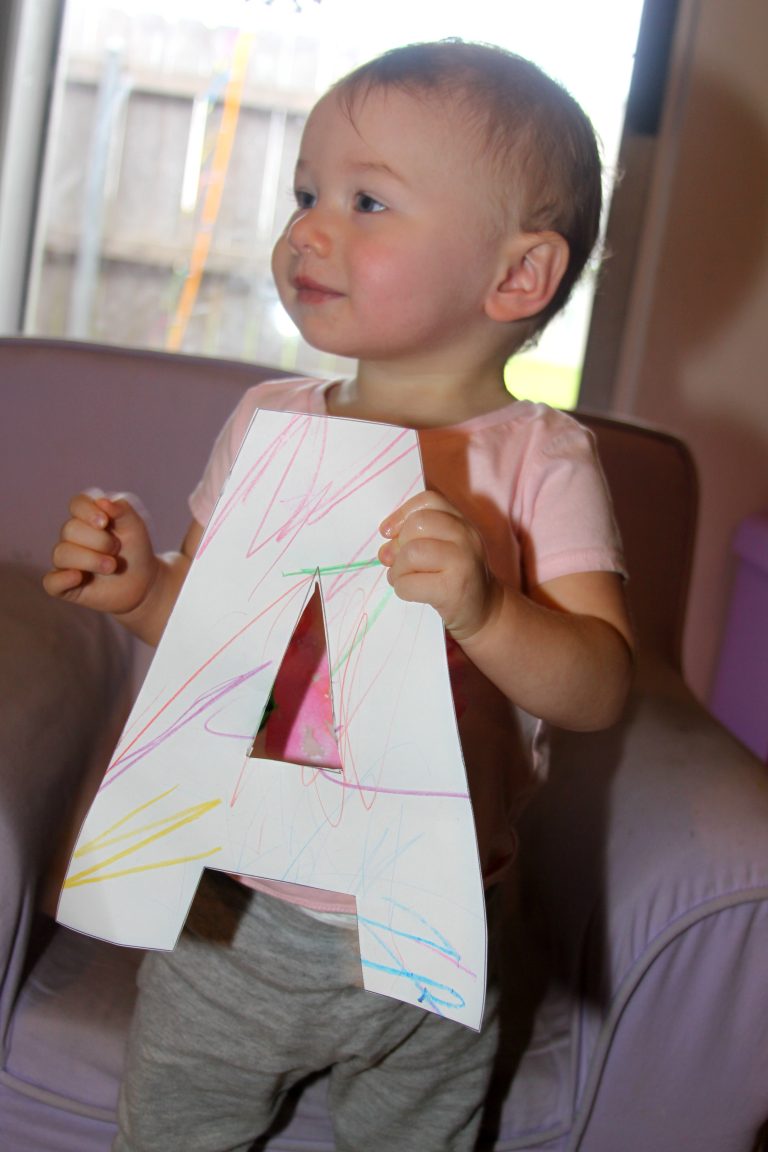 My Stella Rose baby. Always happy and precious!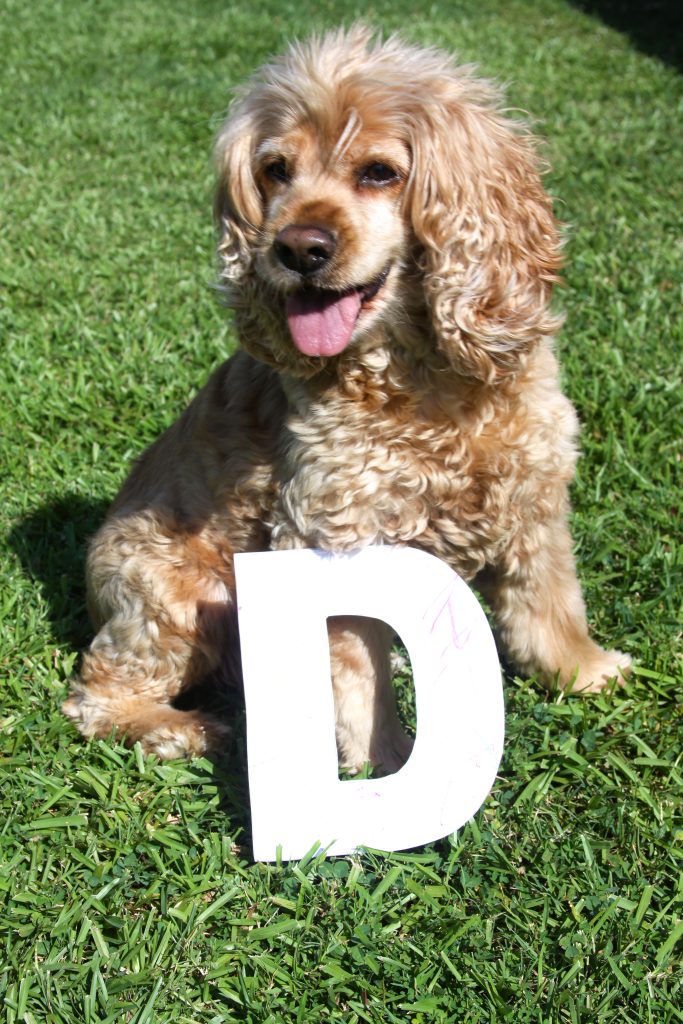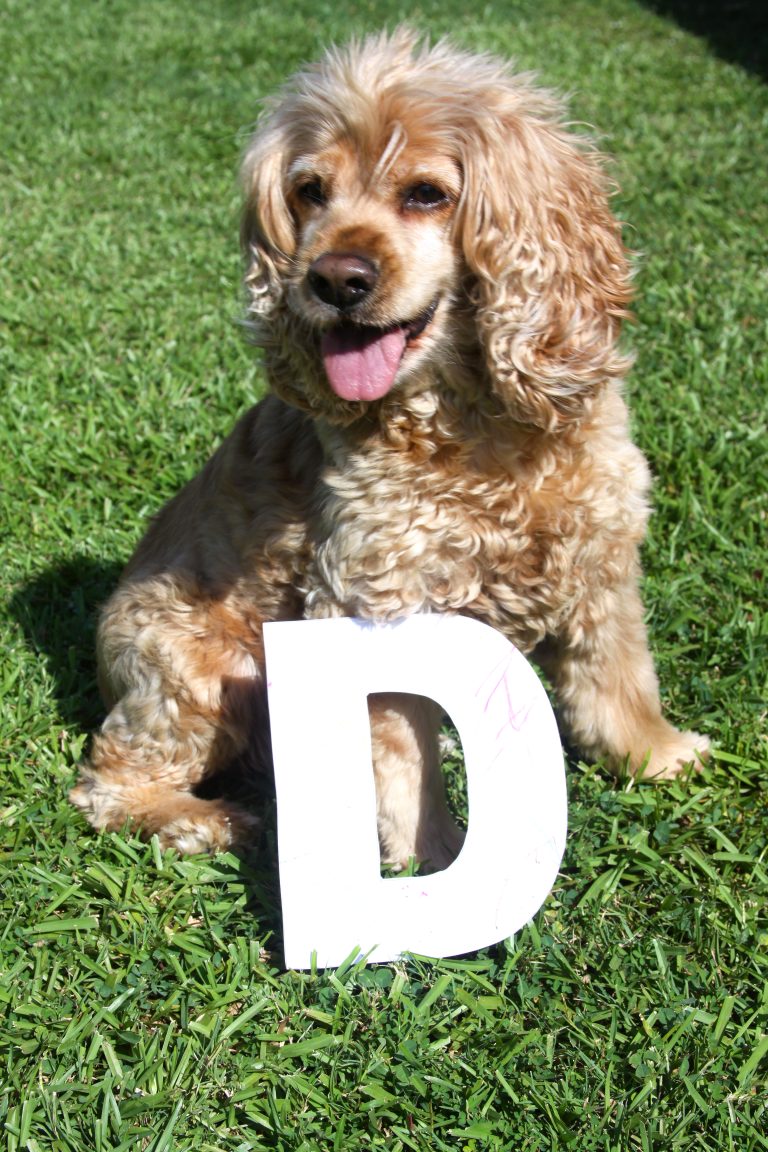 My sweet Dylan posed too. He was the best dog.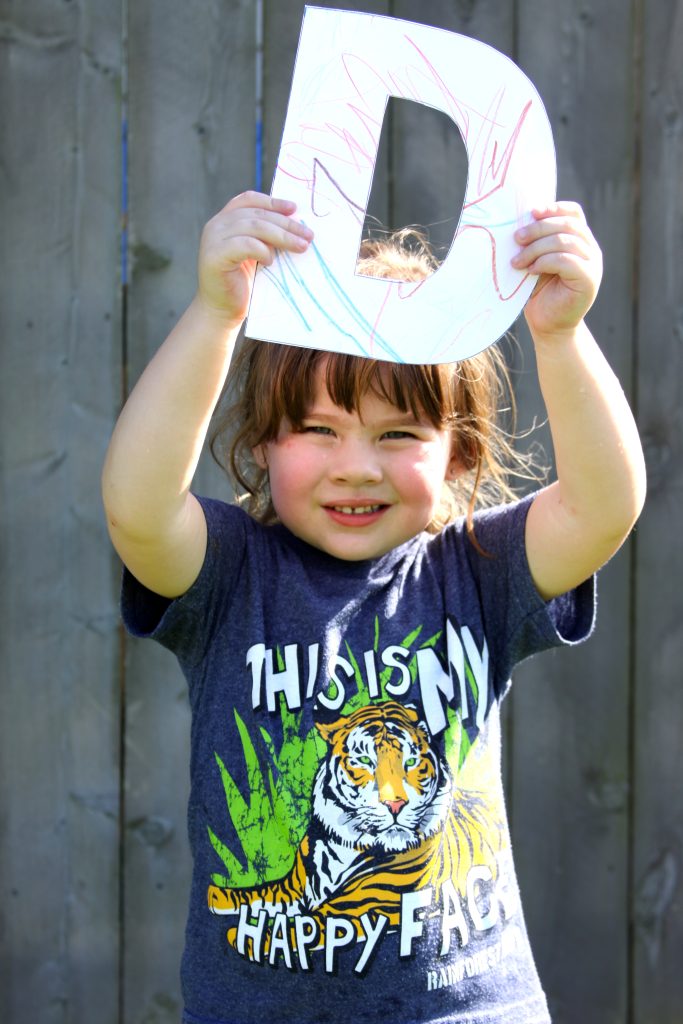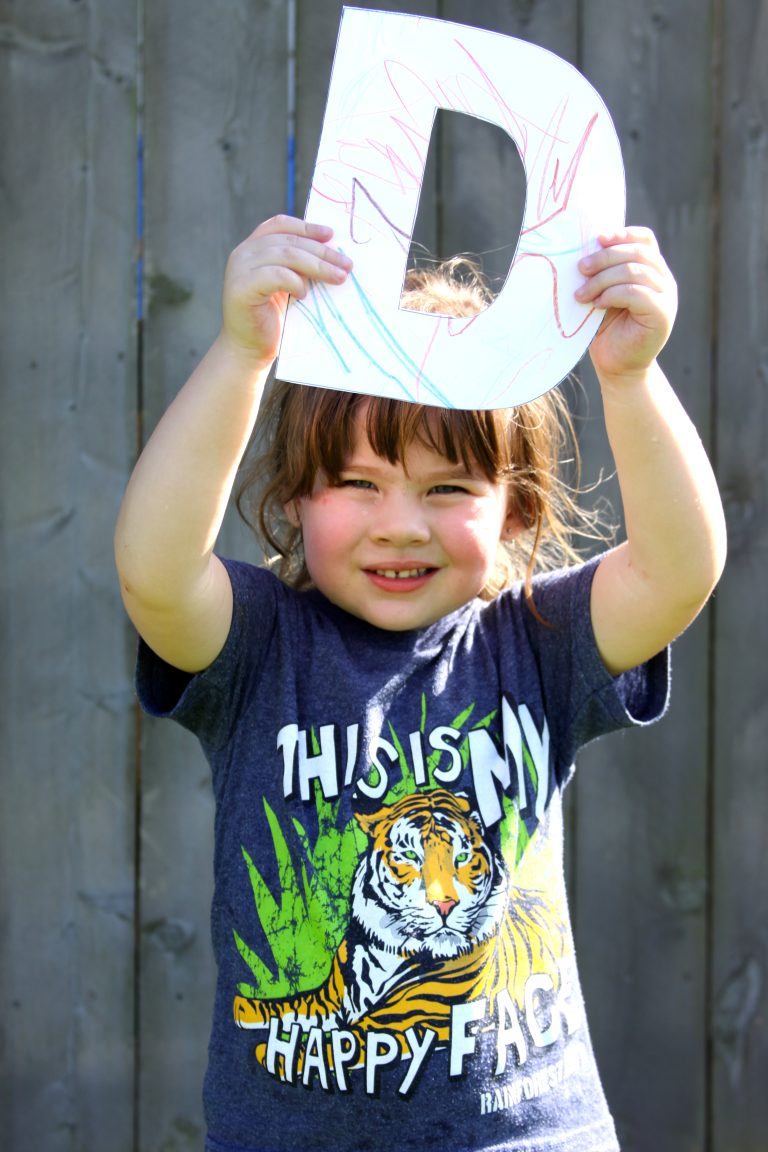 Another fun craft gift for the win!
Hope your kiddos (and their Dad) enjoy as much as we did!