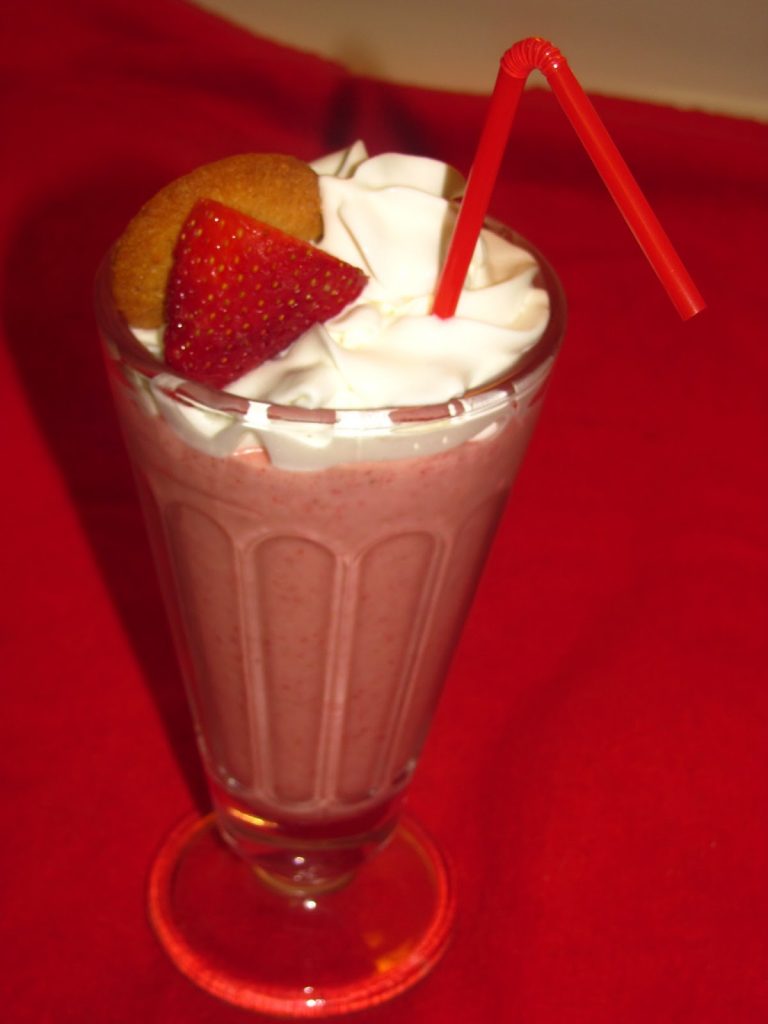 Since last weekend we celebrated my husband Ashton's first Father's Day I wanted to feature another one of his recipes today. My darling Ashton is the master of the grill and also the master of smoothies! He comes up with all sorts of fun combos and some of the guys at work have even offered to pay him to make them smoothies! His favorite (and mine too!) is his PB&J Smoothie. This simple combo of frozen strawberries and crunchy peanut butter with a banana and yogurt thrown in for texture is the perfect cool treat for a hot summer day!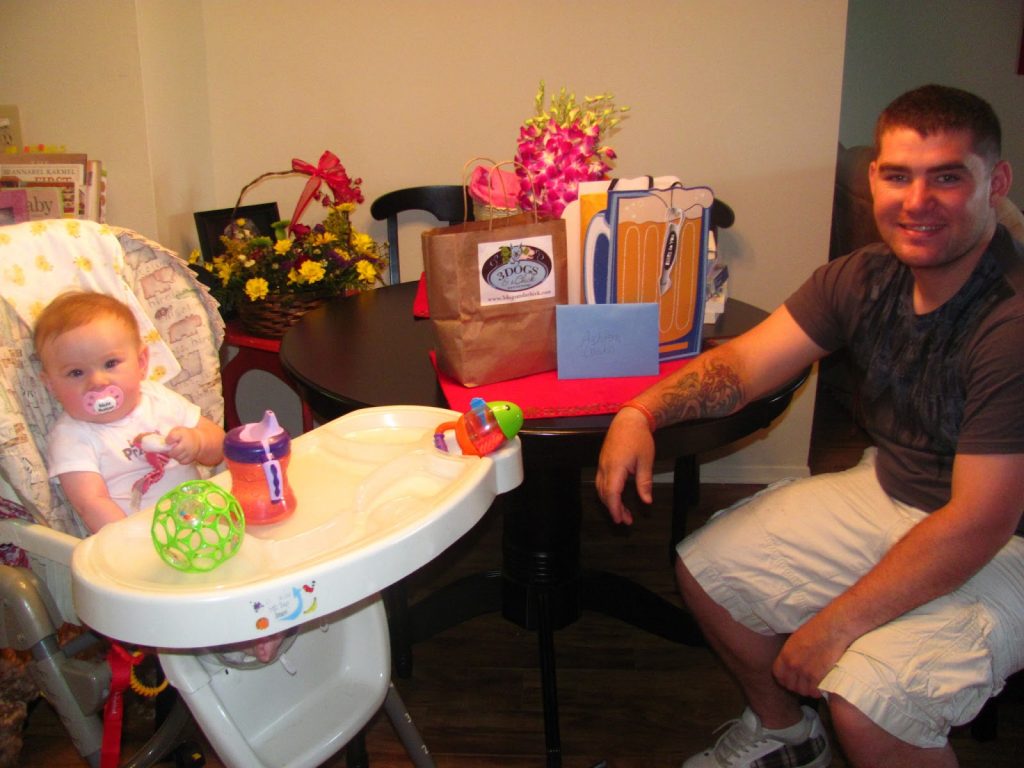 Ava and Ashton on Father's Day 2013.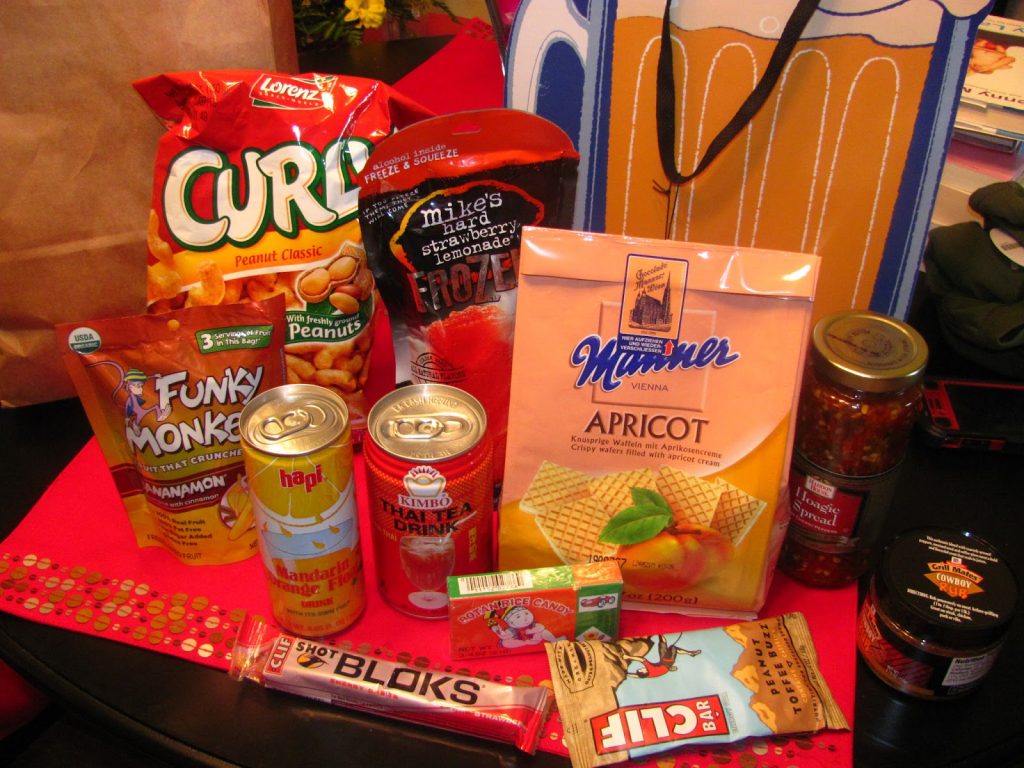 The goodie bag I made Ashton filled with fun snacks from the gourmet food
aisle in my local grocery store.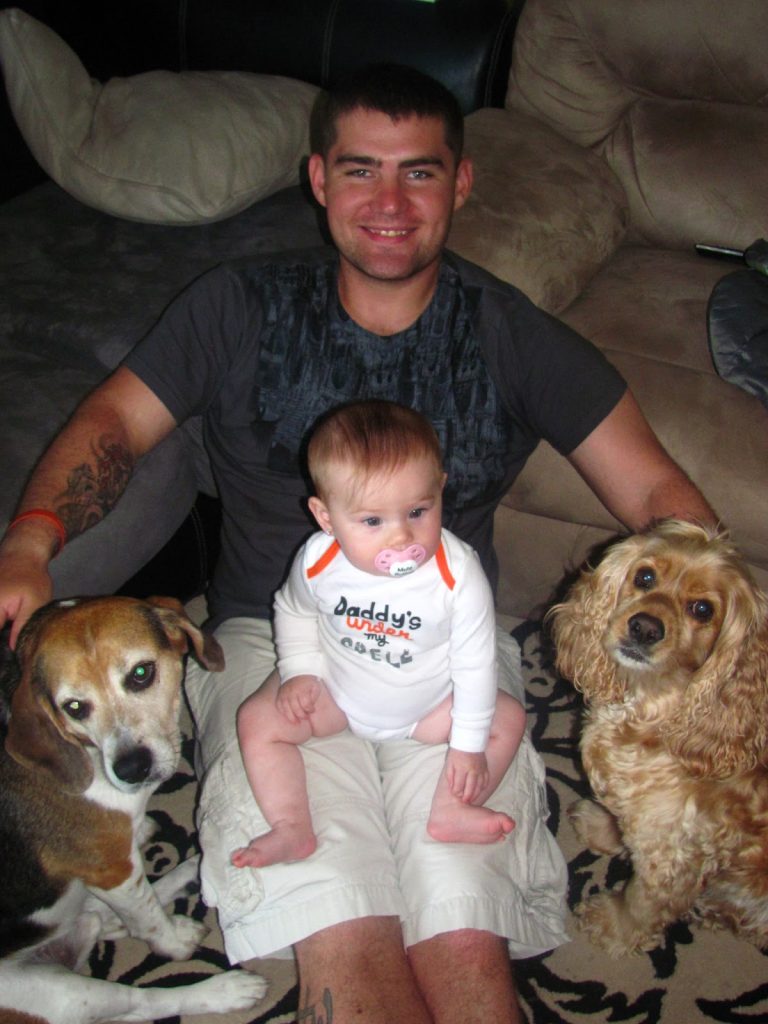 Ashton with his kids: Charlie the beagle, baby Ava, and Dylan the cocker spaniel.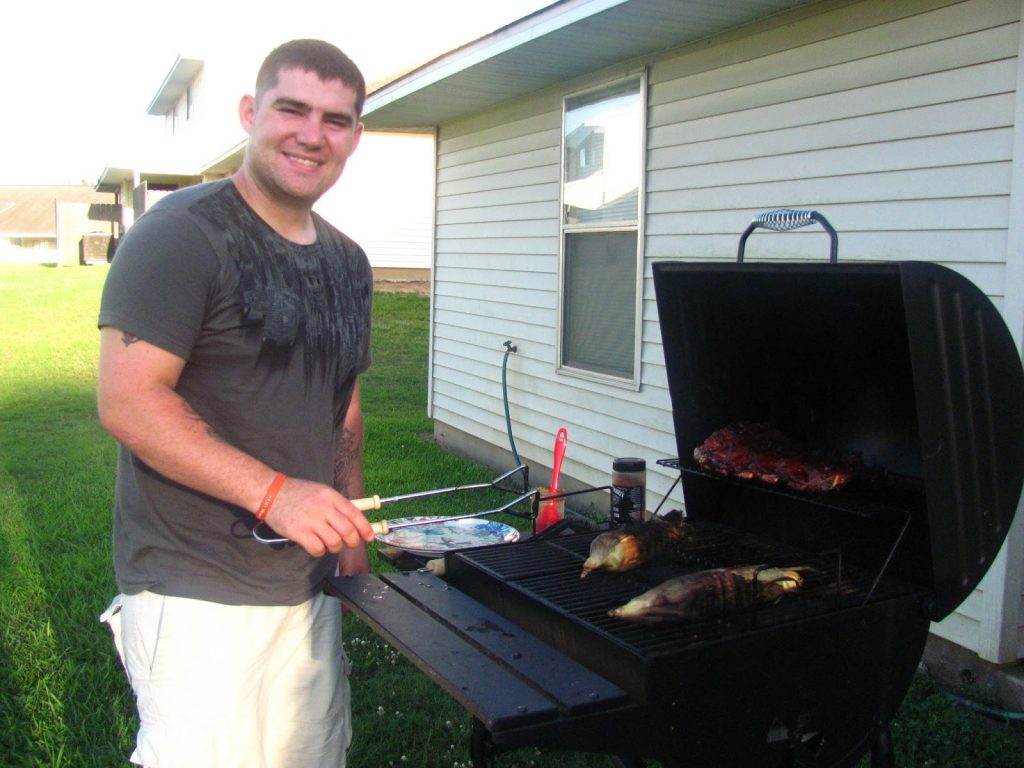 Now it's time for the PB&J Smoothie recipe!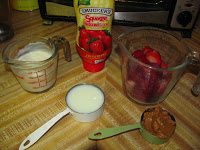 Ingredients:
Makes two 12 oz servings
2 1/2 cups frozen strawberries
3/4 cup vanilla or strawberry yogurt
1/3 cup peanut butter (I like crunchy)
1/2 cup skim milk
1 banana, sliced
whipped cream, optional
2 sliced strawberries, for garnish
2 small peanut butter cookies, for garnish
Directions:
Add frozen strawberries, yogurt, peanut butter, milk, and banana to a blender and blend until combined and smooth.
Pour into 2 cups and top with whipped cream (optional) and garnish with sliced strawberry and a small peanut butter cookie.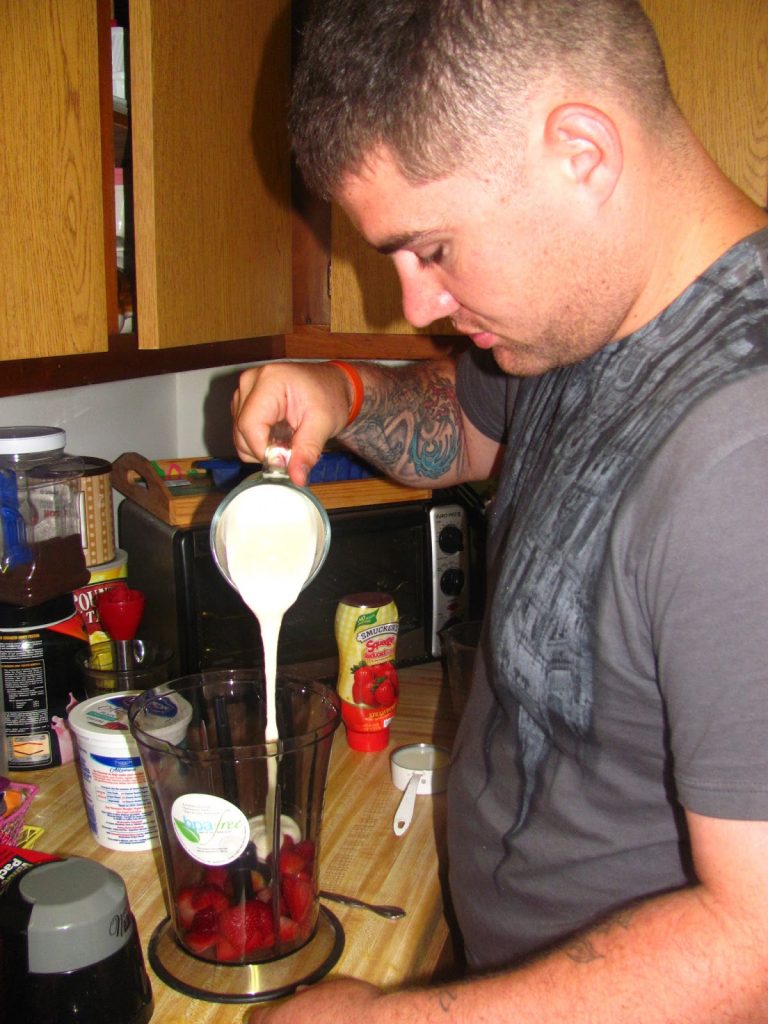 Pour everything into a blender.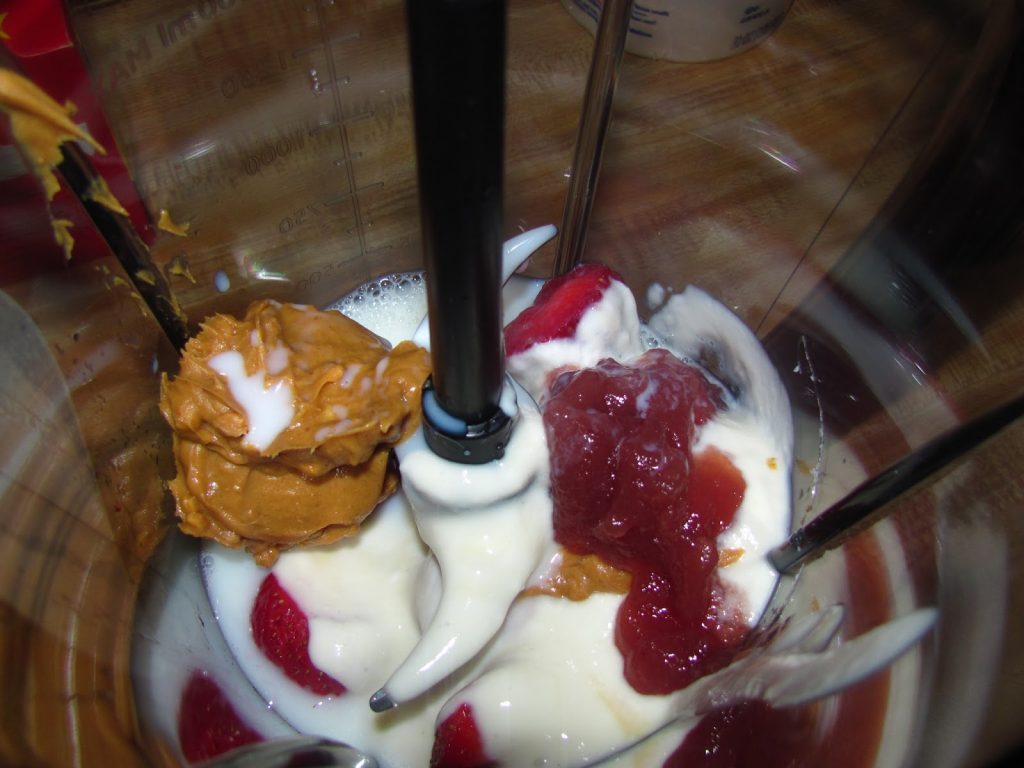 Ashton adds a few tablespoons a strawberry jelly if he uses vanilla flavored yogurt
for some extra berry flavor.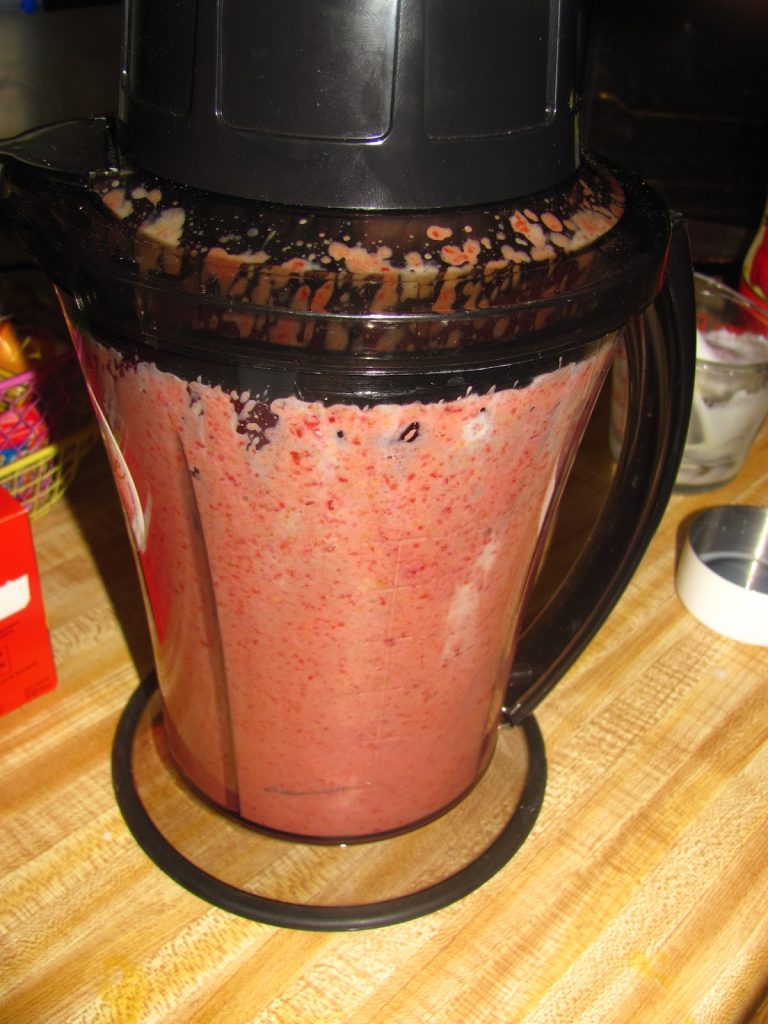 Blend until smooth and mixed well. Add a couple ice cubes if you want it to be
smoother and not so thick.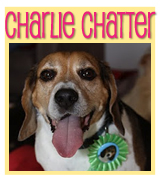 Ashton likes to use frozen strawberries instead of ice cubes. The icy fruit makes the smoothie the perfect temp without watering it down!
Top with a swirl of whipped cream and garnish with a sliced strawberry and a peanut butter cookie.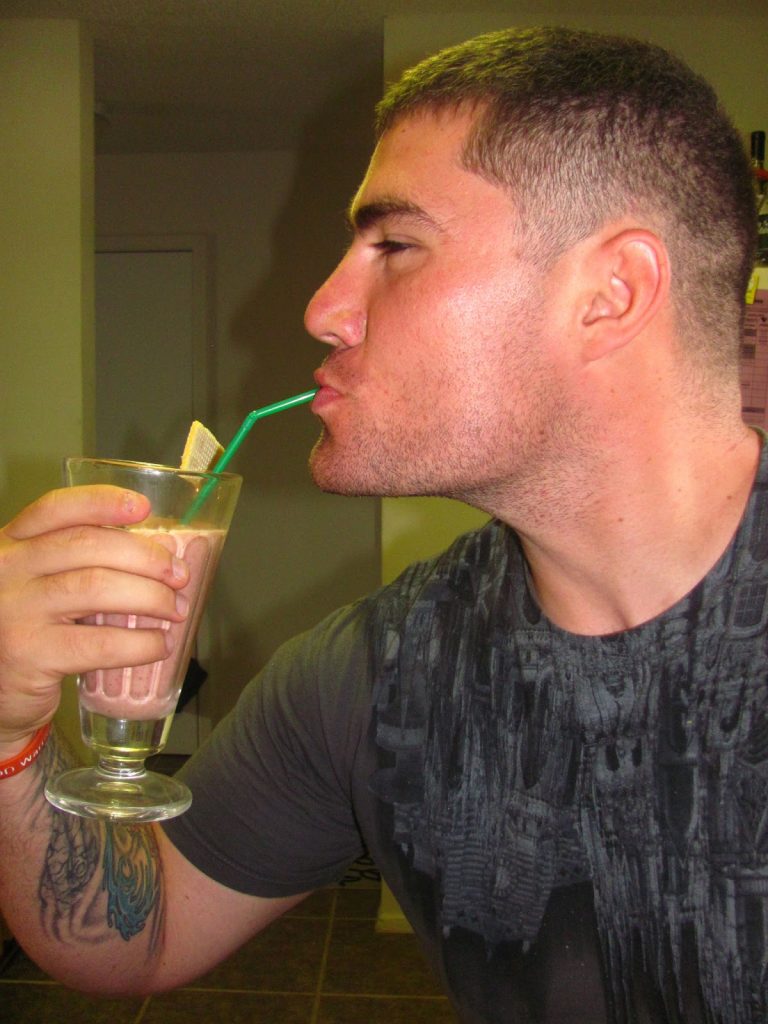 Ashton being goofy and sipping his delicious smoothie!