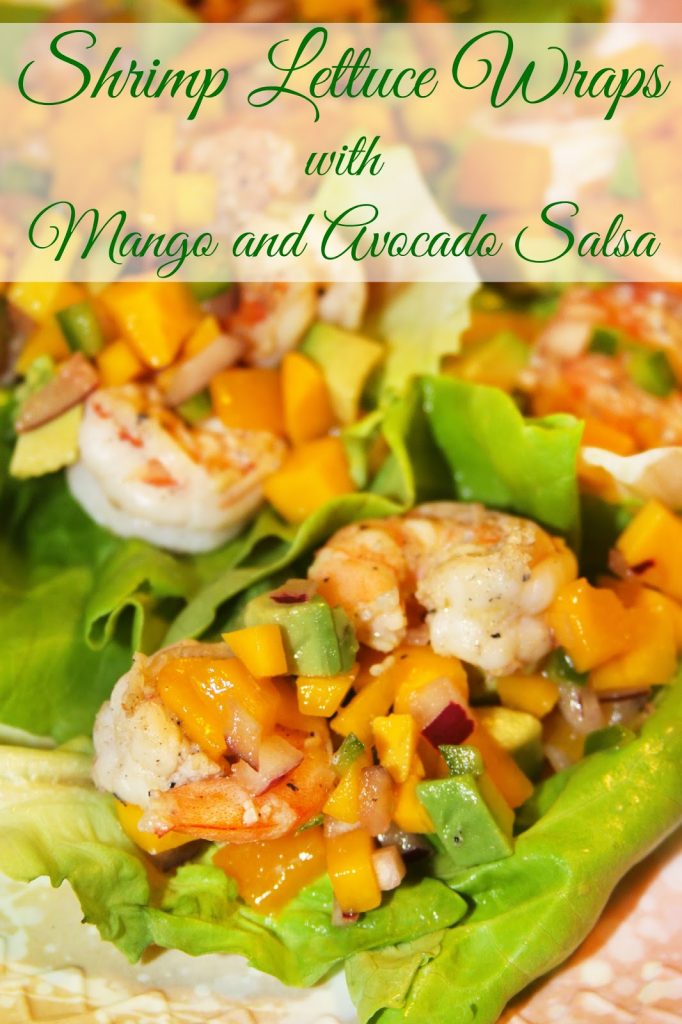 Lettuce wraps are a popular healthy dinner choice is our house lately. You can mix them up in so many ways and they are tasty, filling, and best of all good for you! This salsa is a favorite of my husband's and we use it on Grilled Chicken and Fish Tacos too.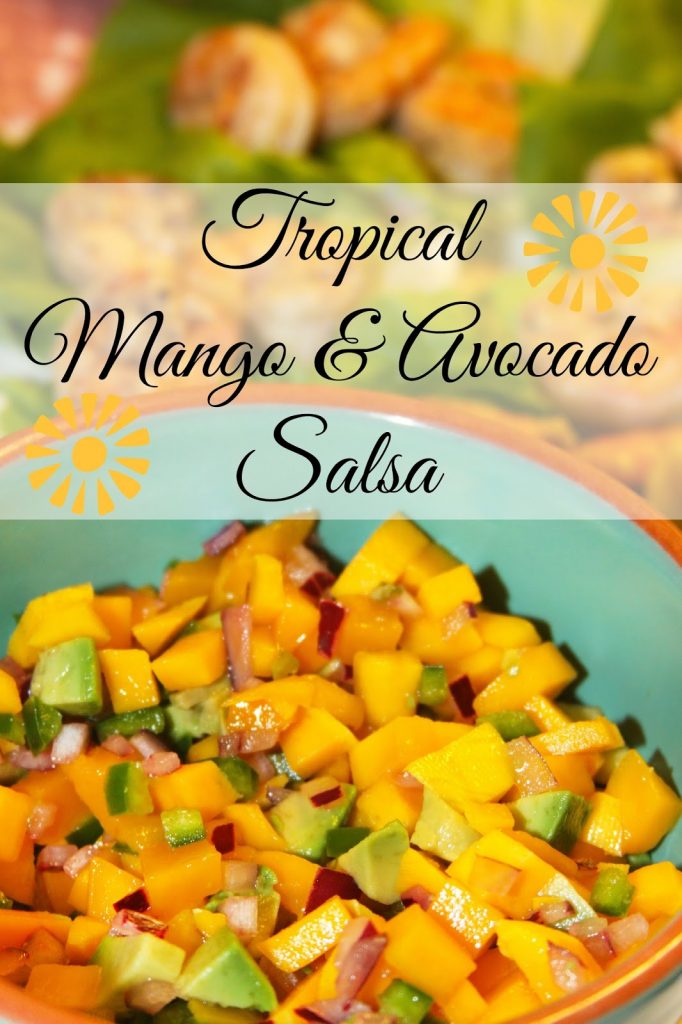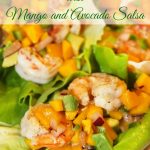 Print Recipe
Tropical Shrimp Lettuce Wraps with Mango Avocado Salsa
Makes 2 entrée portions or 4 appetizers.
Ingredients
One package Gorton's Classic Grilled Shrimp

1-2

tbsp

canola oil

6-8

large Butter lettuce leaves
Mango Avocado Salsa:
1/2

medium mango

peeled and chopped

2

tablespoons

diced red onion

my husband, who is an onion fanatic, adds a third of an onion!

2

tablespoons

diced sweet red and orange peppers

1/2

avocado

diced

1

tablespoon

seeded chopped jalapeno pepper

more or less depending on the heat level you like

2

tablespoons

lime juice
Instructions
Mix first 5 ingredients for mango avocado salsa together in a bowl.

Top with lime juice and stir.

Place in fridge until ready to serve.

Meanwhile heat oil in a skillet over medium heat.

Add frozen seasoned shrimp and cook according the package instructions.

Once cooked remove to a plate, let cool for a couple minutes and remove tails.

To serve place 3-4 lettuce leaves on a plate with a heaping side of mango avocado salsa. Arrange shrimp with pan juices spooned on top next to the lettuce and you are ready to eat! Also delicious served with sliced chicken as we did below!
Notes
I used Gorton's Grilled Shrimp because it is an quick item I like to keep in my freezer. The resealable package is the perfect size for a dinner for two and the Classic Grilled Flavor is delicious, reminding me of seasoned New Orleans BBQ Shrimp. Of course you can use regular shrimp or chicken and spice it up to your liking too!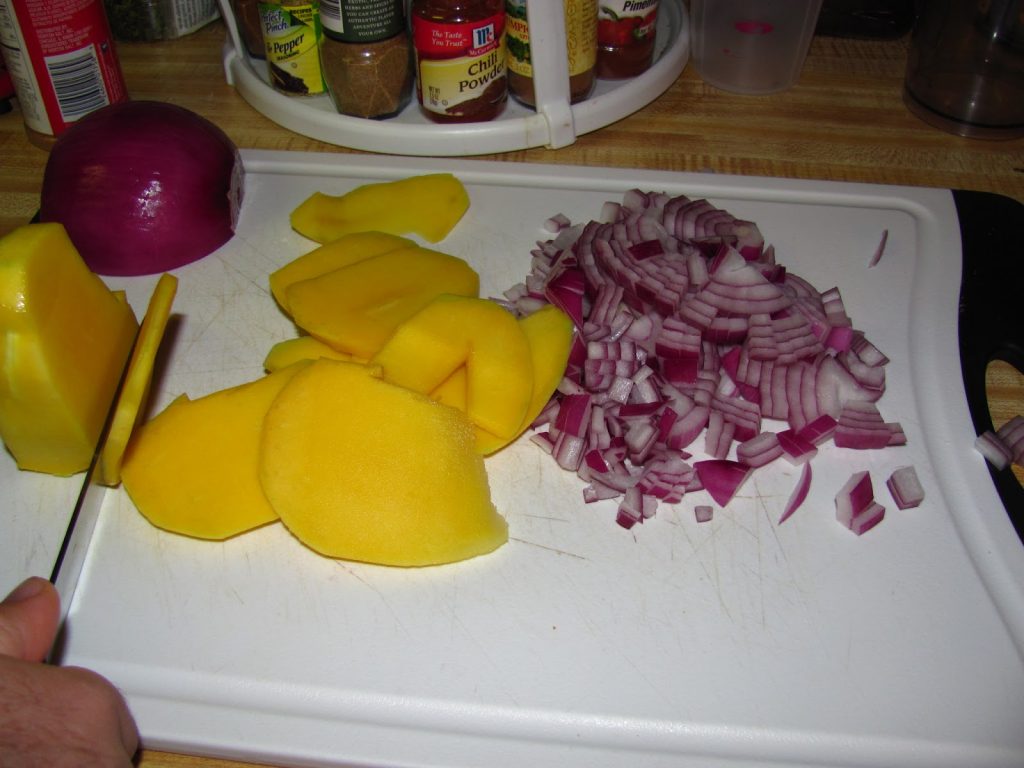 Dice 1/2 a mango and as much red onion as you would like.
My husband loves onion so he uses 1/3 but since the flavor can be overpowering I recommend you start with a couple tablespoons.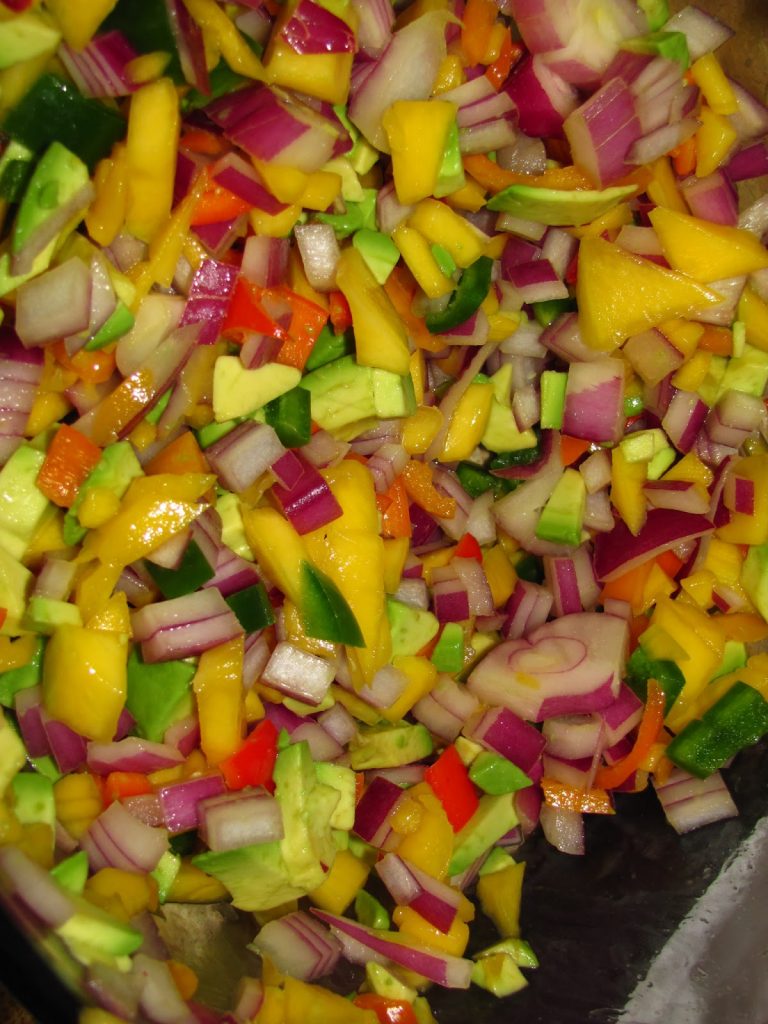 Mix mango, peppers, onion, and avocado in a bowl then stir in lime juice.
Chill until ready to serve.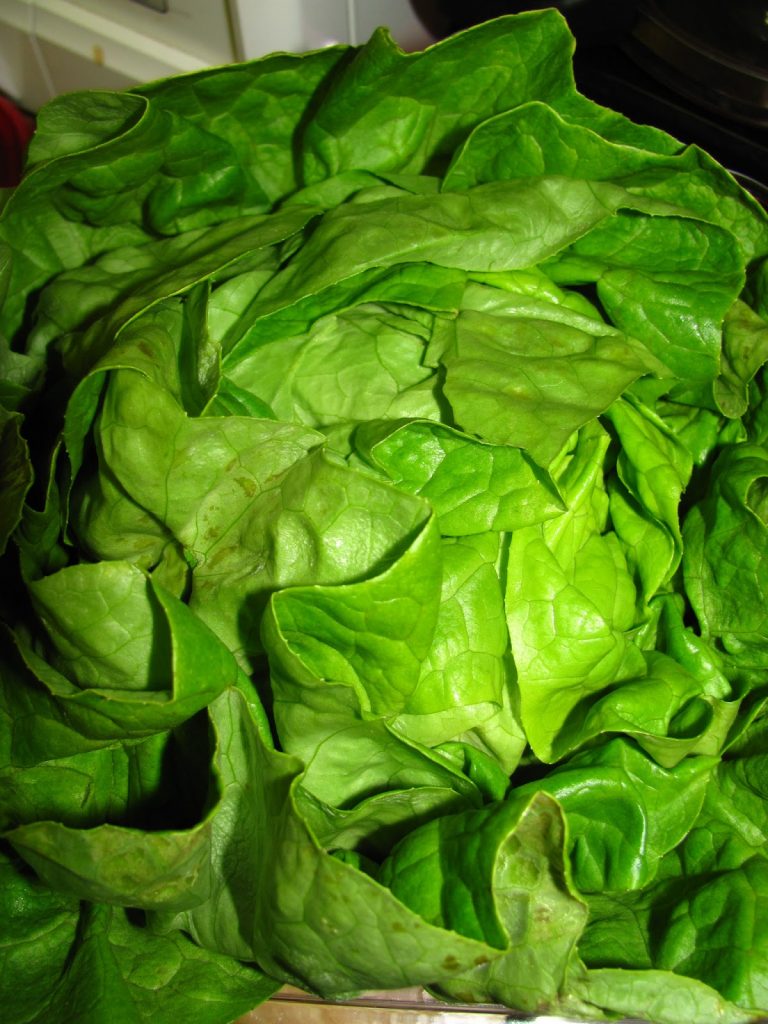 Fresh Butter Lettuce Leaves are the perfect healthy wrap for the shrimp and salsa!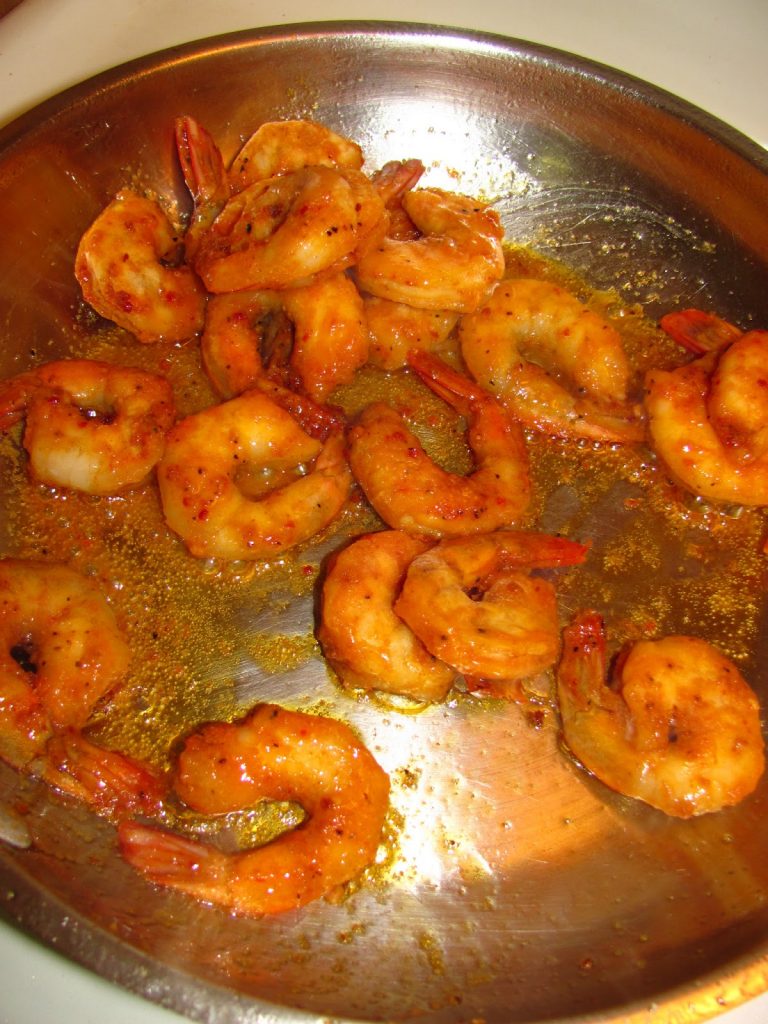 Sauté shrimp with oil until cooked through then remove tails and serve!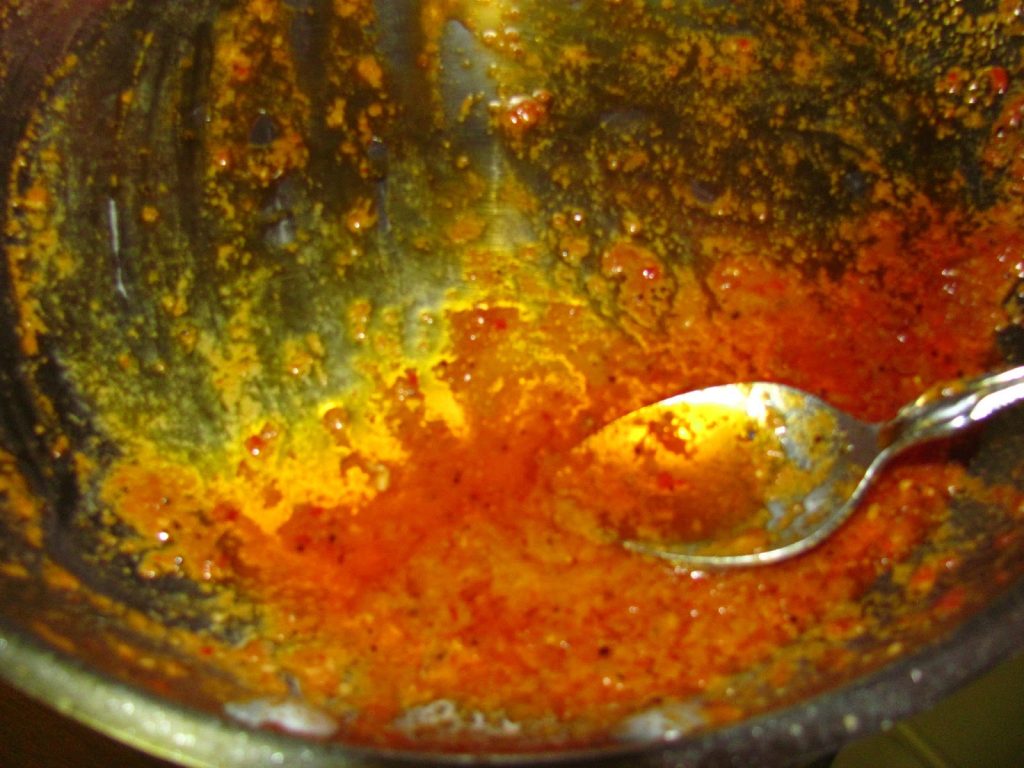 Make sure to reserve the pan juices from the shrimp!
The flavorful sauce reminds me of New Orleans BBQ Shrimp and is delicious drizzled on top of the shrimp when serving.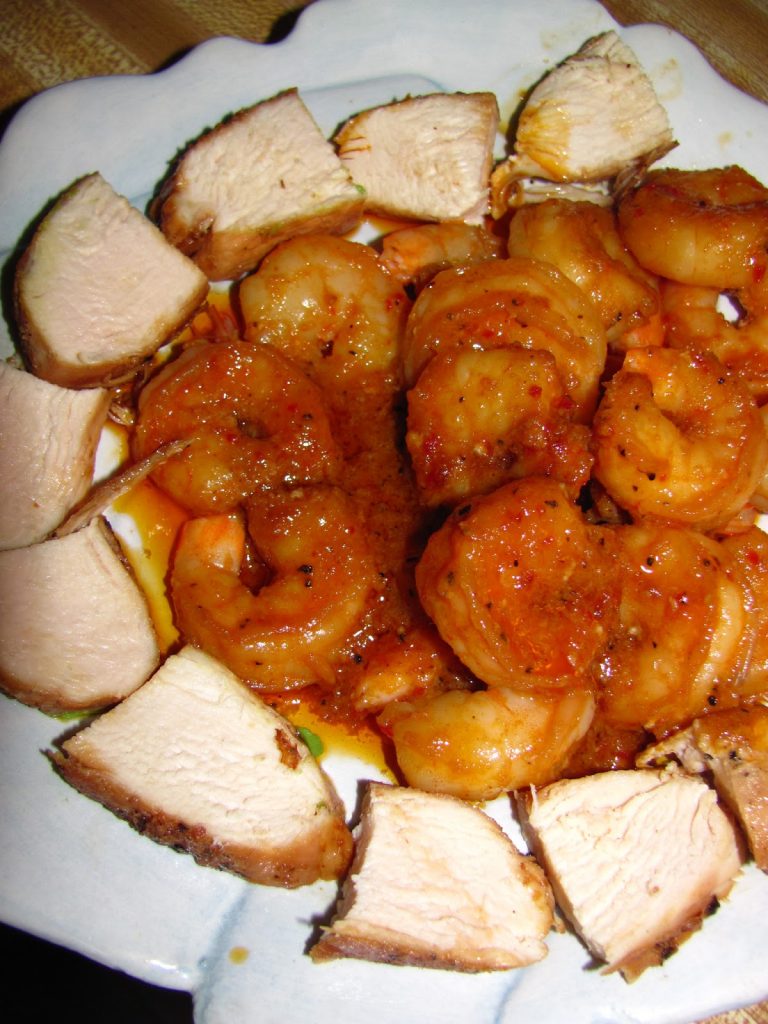 Serve the salsa and lettuce wraps with the grilled shrimp and also grilled chicken if you like.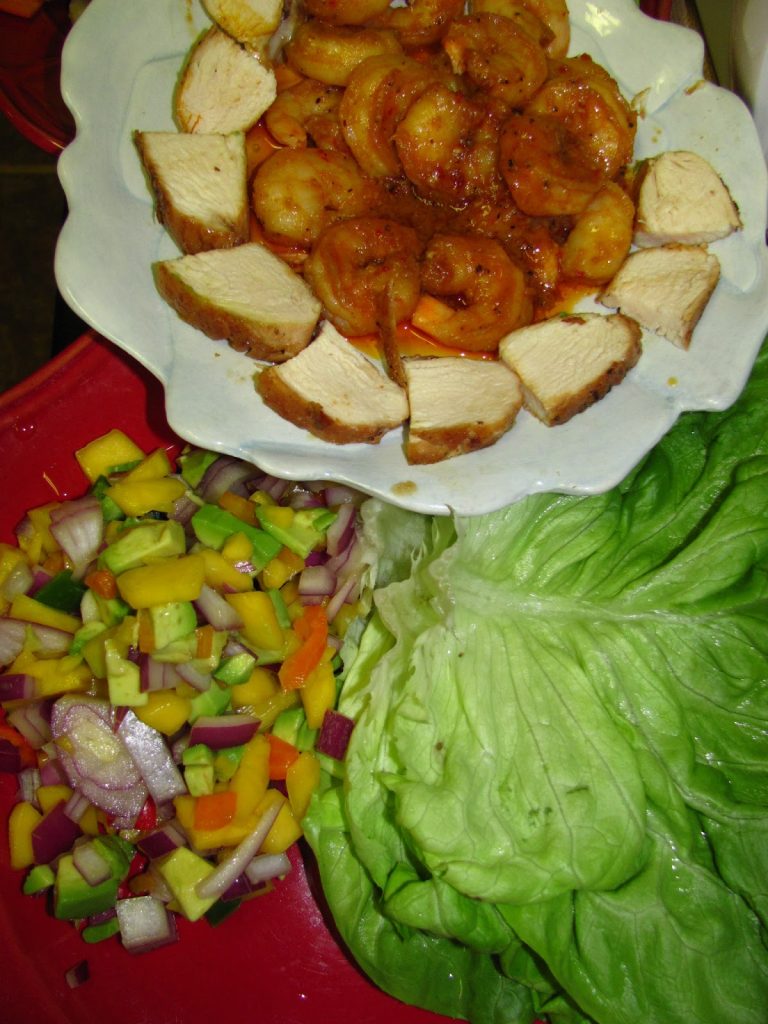 A filling, healthy meal that will tantalize your taste buds!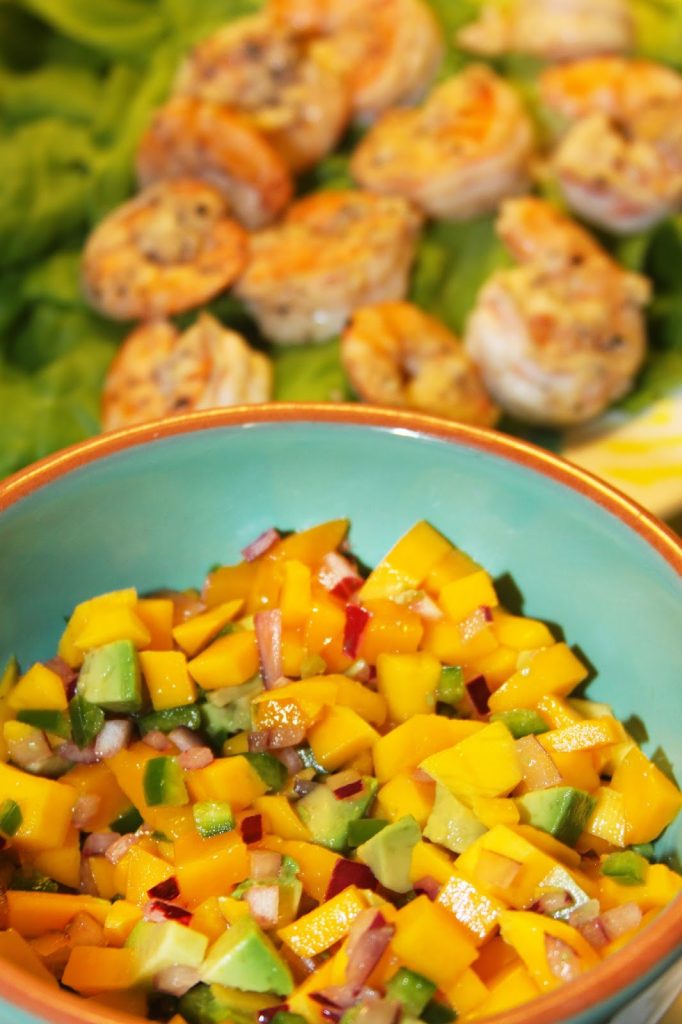 The Mango Avocado Salsa is also delicious on Fish Tacos!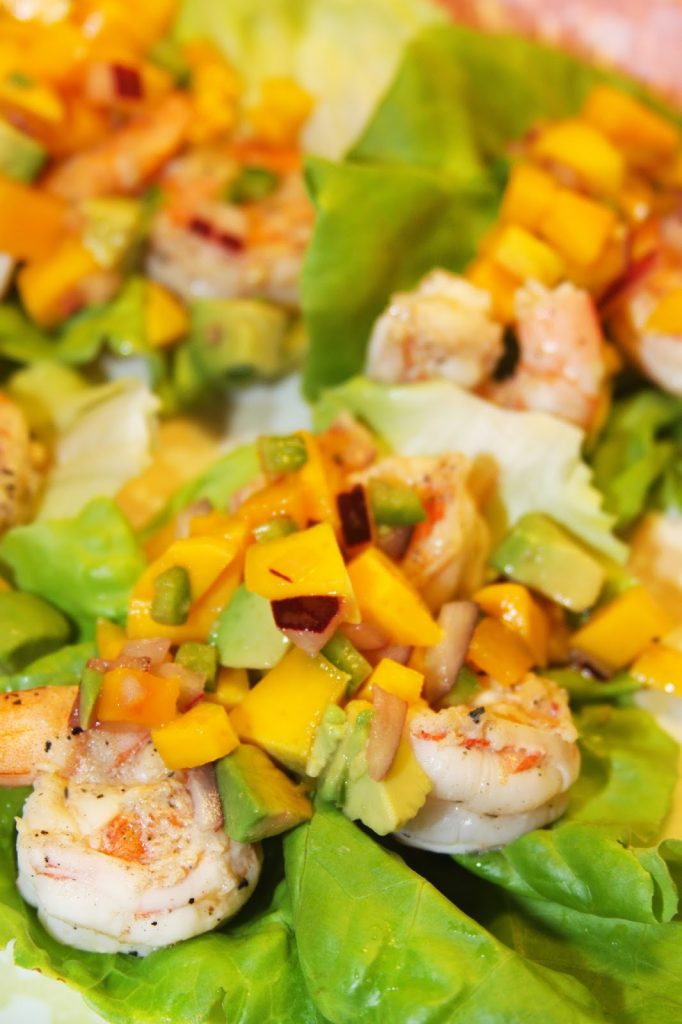 These healthy sauteed shrimp lettuce wraps are easy to make and low carb too!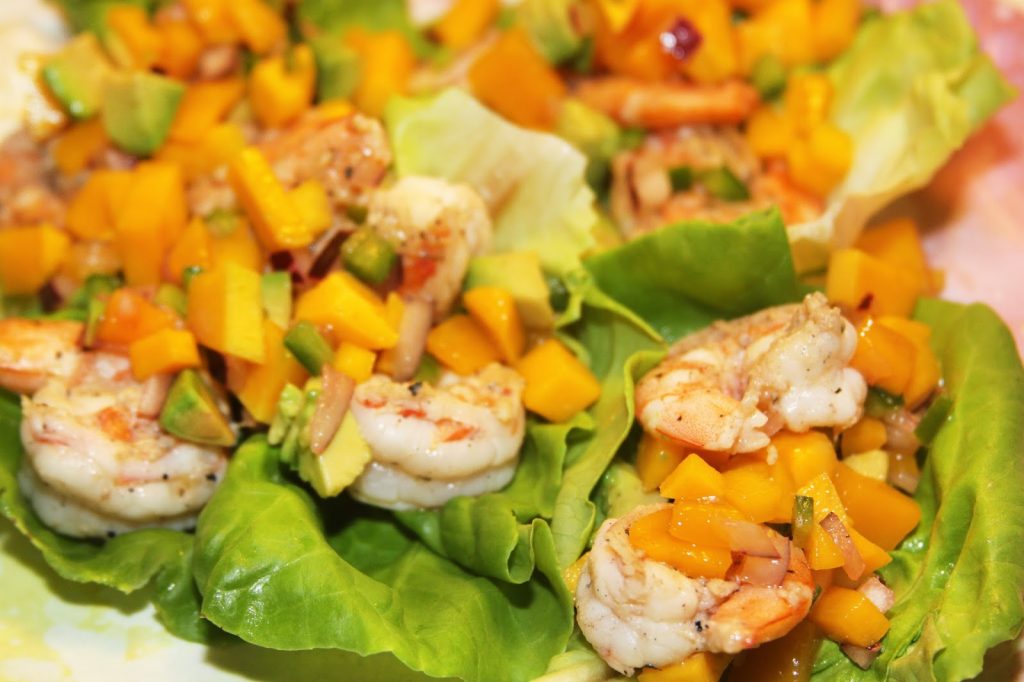 Enjoy on Taco Tuesday for a tropical twist!