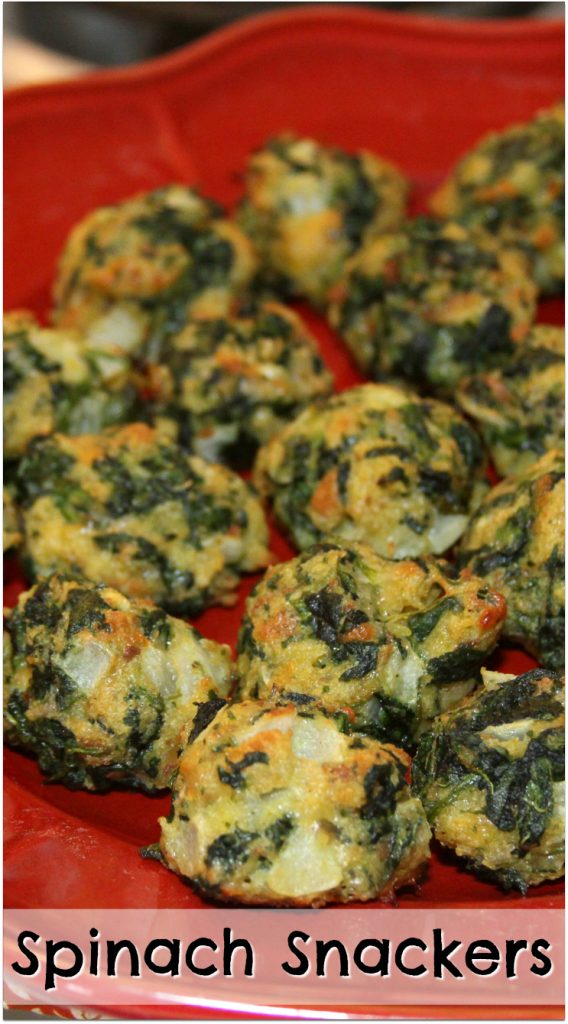 With the Superbowl only a couple weeks away, I wanted to make a few
game day snacks
that are both savory and bite size but not your traditional Superbowl eats. I came across this recipe originally when I was reviewing the
Gooseberry Patch Hometown Harvest
cookbook. I made it for a brunch party and it was a hit, especially (surprisingly) with the toddlers! I made a few changes and additions and this final recipe for
Game Day Spinach Snackers
scored a touchdown in my house!


Ingredients:
Makes 2 – 3 dozen balls
1 10oz package frozen chopped spinach, thawed and drained
1/2 small yellow onion, diced
1 clove garlic, pressed/grated
1/4 cup butter, melted and slightly cooled
1/2 cup mixed Italian cheese, shredded
1 cup dry boxed stuffing mix
3 eggs, beaten
Directions:
Preheat oven to 350 degrees.
Line 2 baking sheet with parchment paper or Silpat liner.
In a large bowl, whisk together eggs, butter, and cheese.
Add onions, garlic, spinach, and stuffing and mix well.
Roll into small walnut sized balls and line on the baking sheet.
Bake for 20 min until crispy and lightly golden.
Recipe adapted from Gooseberry Patch's Hometown Harvest cookbook.

I use frozen chopped spinach (a staple in my house), boxed sage flavored stuffing mix, and a blend of Italian cheeses in this recipe.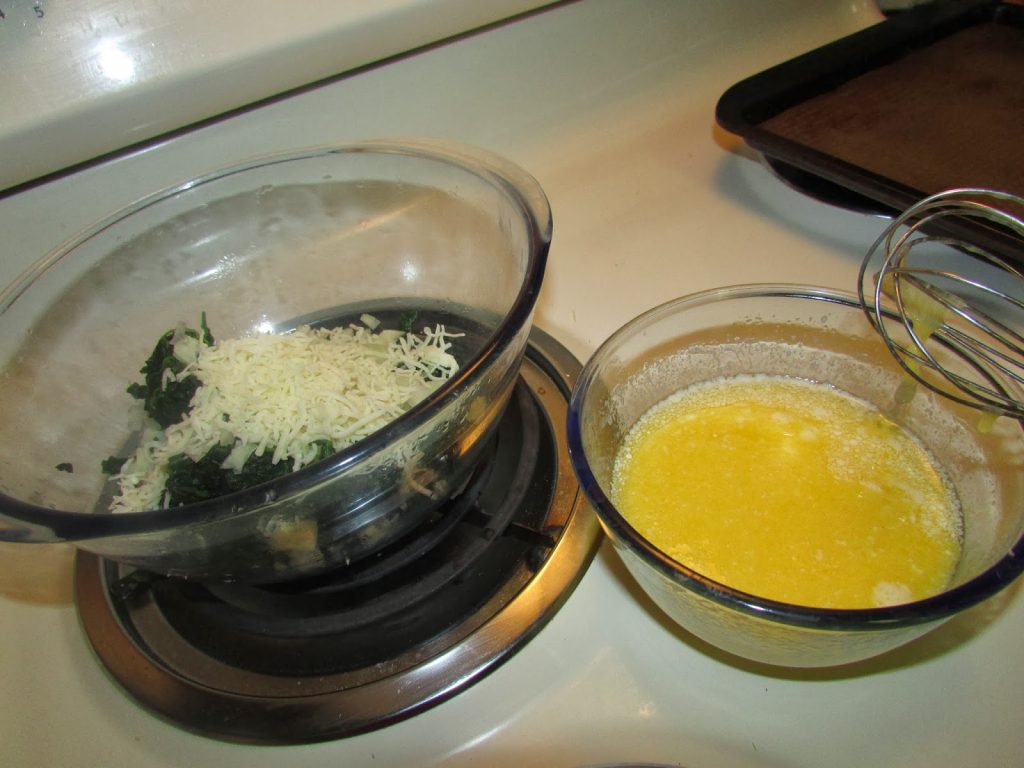 Whisk butter and eggs together then add to the remaining ingredients. Mix well.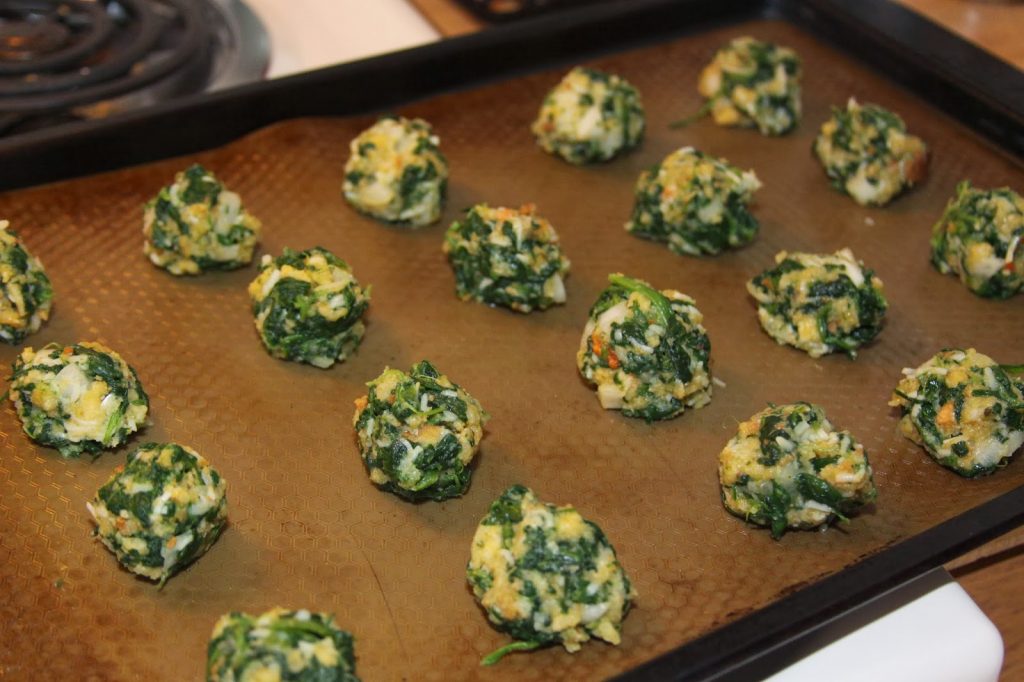 Roll into small bite size balls and bake for 20 minutes until crispy.
Crispy on the outside and soft and flavorful inside! The perfect *meat free* game day snack!