This is a Sponsored post written by me on behalf of Carton Smart. All opinions are 100% mine.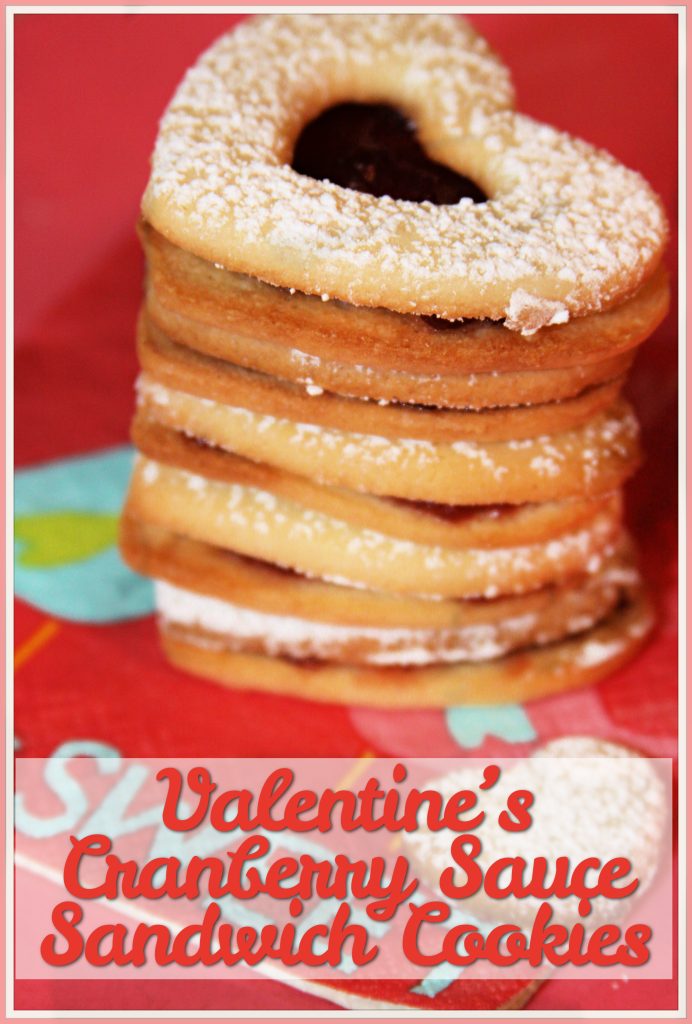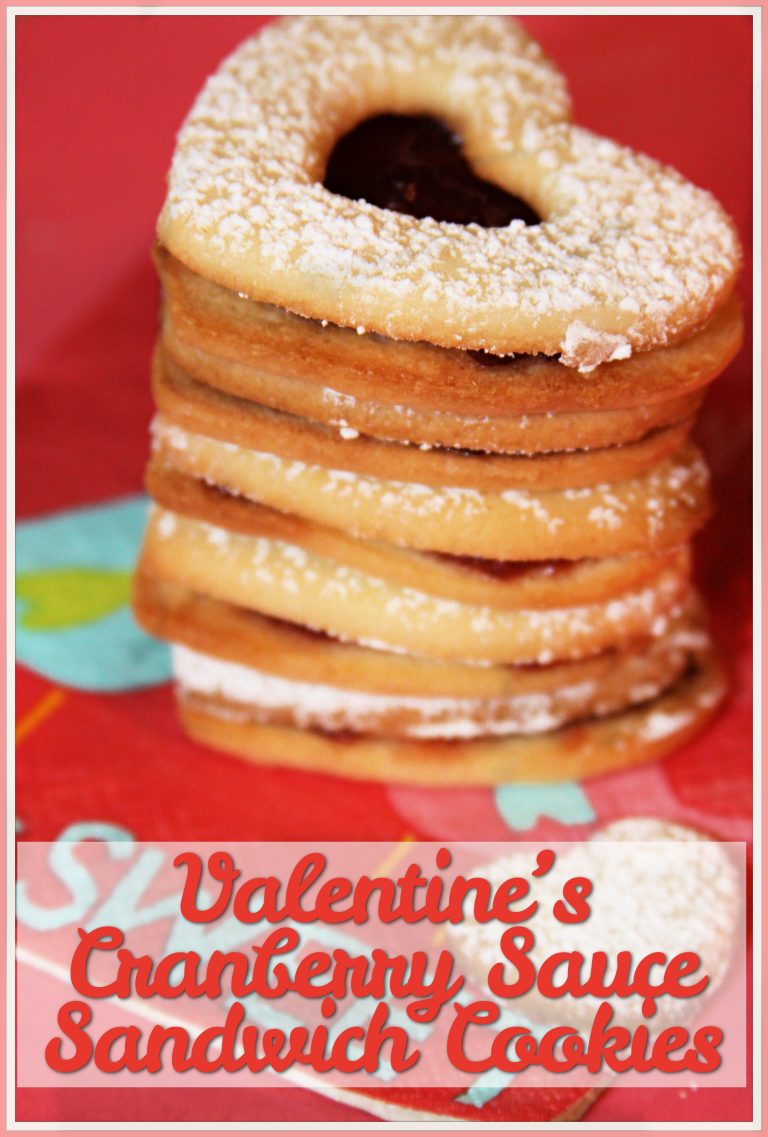 I am a huge fan of cranberries but like most people I must admit I usually only use dried cranberries in my recipes. The only time I think to use can or even better boxed cranberry sauce is around the holidays. But when Pacific Foods sent me a few of their organic boxed products, including organic cranberry sauce, I was excited to create a recipe that was a little "out of the box" for cranberry sauce.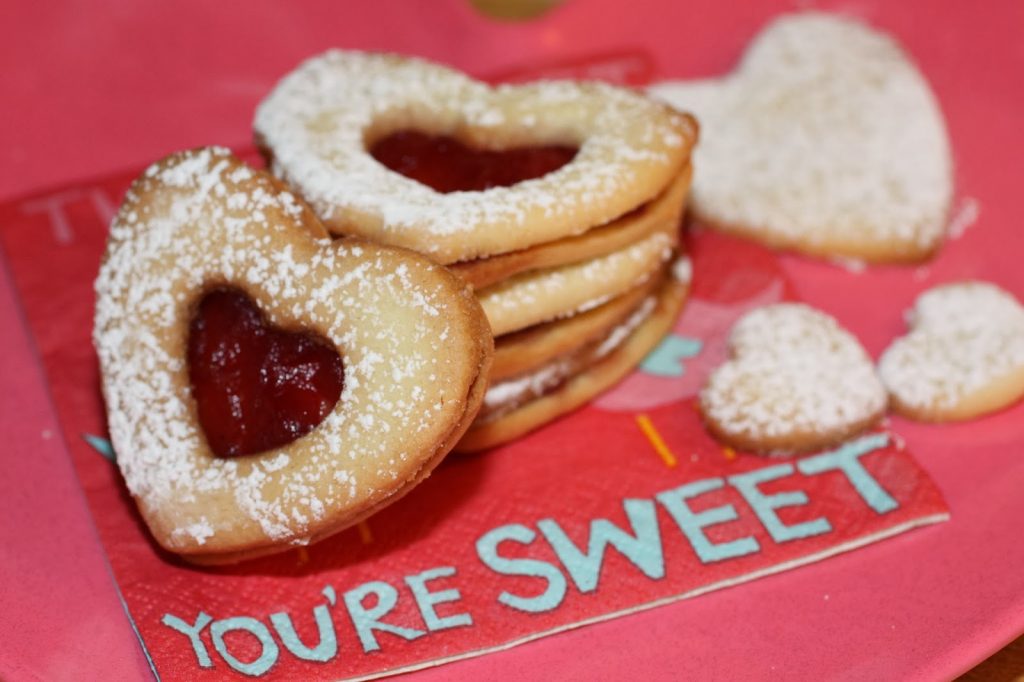 I experimented with sauces and dips and numerous desserts and in the end it was this cranberry filled sandwich cookie recipe that I loved the best.
This cookie is sweet and crunchy and the simple filling using Pacific foods cranberry sauce and orange zest is both sweet and tart and absolutely delicious! The best thing is these cookies can be for any event or holiday. I used heart shaped cookie cutters and made these Valentine's Day inspired but they would be adorable using Christmas cookie cutters and given at a Holiday Cookie Exchange.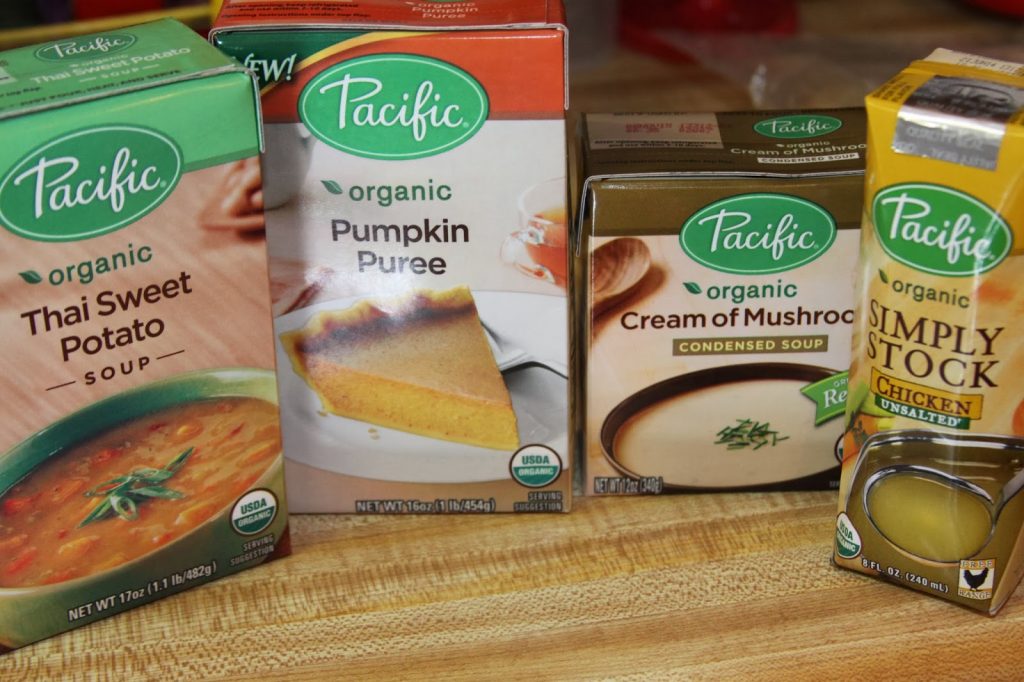 I love the variety of Pacific organic products that are available in stores. I never realized how many amazing food products were available in a carton! I found these delicious Pacific products at my military commissary and the Fresh Market. #cartonsmart
Visit
pacificfood.com or becartonsmart.com for inspiration and links to on where to find more carton products.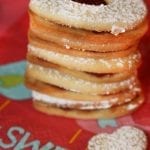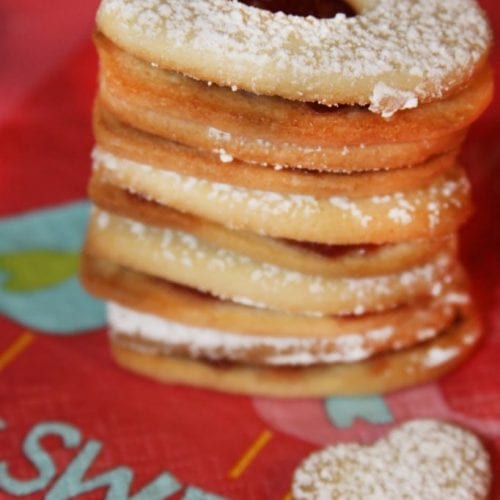 Print Recipe
Cranberry Sauce Sandwich Cookies
Makes approx 2-3 dozen sandwich cookies
Ingredients
2 1/4

cups

cake flour

1/4

cup

cornstarch

1/4

tsp

salt

3/4

cup

butter

1 1/2 sticks, softened

1

cup

plus 1 tbsp sugar

1

egg

plus 1 yolk

1

tsp

vanilla

1

carton

14 oz Pioneer brand organic Cranberry Sauce

1

tsp

orange zest

1

tbsp

sugar

optional

powered sugar

for dusting
Instructions
In a large bowl, sift together the flour, cornstarch, and salt.

Using an electric or stand mixer, beat the butter and sugar until light and fluffy, about 3 minutes.

Beat in the egg and yolk and then the vanilla.

Reduce the mixer speed to low and gradually add the flour mixture, mixing just until incorporated.

Shape the dough into 3 balls and then flatten each into disks and wrap in waxed paper.  Chill in refrigerator for at least an hour.

Heat oven to 350 degrees.

Line baking sheets with parchment paper.

Dust 1 dough disk with flour and place between 2 large sheets of waxed paper.

Roll out the dough to desired thickness, I did about 1/4 inch thick.

Use a shaped cookie cutter, cut out cookies. Using a smaller cutter, cut out the centers of half the cookies (optional). Work fast before the dough gets too soft!

Re roll the scraps and fold in waxed paper and refrigerate for another 10-20 minutes and then use again once hardened.

Transfer the cookies to the baking sheet and bake until the edges of the cookies are golden, about 10 minutes.

Transfer to wire racks to cool. Repeat with the remaining 2 disks, then roll out, cut, chill, and bake the scraps in the same manner.

Dust the cutout tops with powdered sugar.

Open container of cranberry sauce and pour in a small saucepan.

Heat over low and stir until broken up.

Add orange zest and mix until spreadable and mostly smooth.

Optional: if you want the cranberry sauce sweeter (If you are using a brand like Pacific that does not add any additional sweeteners) add 1 tbsp sugar and mix until dissolved.

Spread the cranberry sauce on the bottoms of half of the cookies, spreading it lightly at the edges. Top with the remaining powdered sugar dusted cookies.

Store in an airtight container in the refrigerator for up to 1 week.
Notes
Cookie dough recipe adapted from Williams Sonoma.