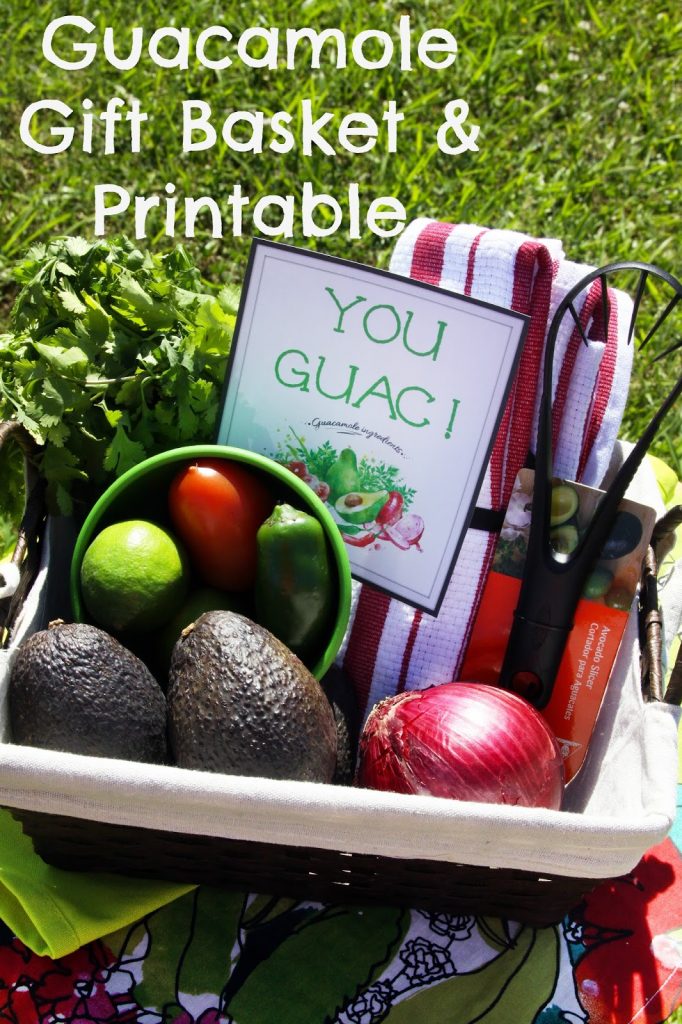 The warm weather is finally here and summertime is getting close! That means picnics, cookouts, pool parties, and potlucks for my family. One of my favorite easy peasy appetizers to bring to any summer gathering is
guacamole
and chips. Everyone likes chips and dip, right?
Guacamole
can be customized just about any way you want as long as it has mashed avocados as the base. Lucky me,
California Avocados
sent me a box of avocados to eat and enjoy this week so I made a few batches of
guac
and thought why not make a gift basket too?
This basket includes all the fresh ingredients you need to make guacamole along with some extra like a kitchen towel, serving bowl, and avocado slicer. You could also throw in a bag of tortilla chips if ya want. Since Mother's Day is around the corner, this would be a great gift for Mama!
I made two printable 'You Guac!' signs below, one with Mom added if you wanted to make this basket for Mother's Day. Enjoy and remember…you guac!
.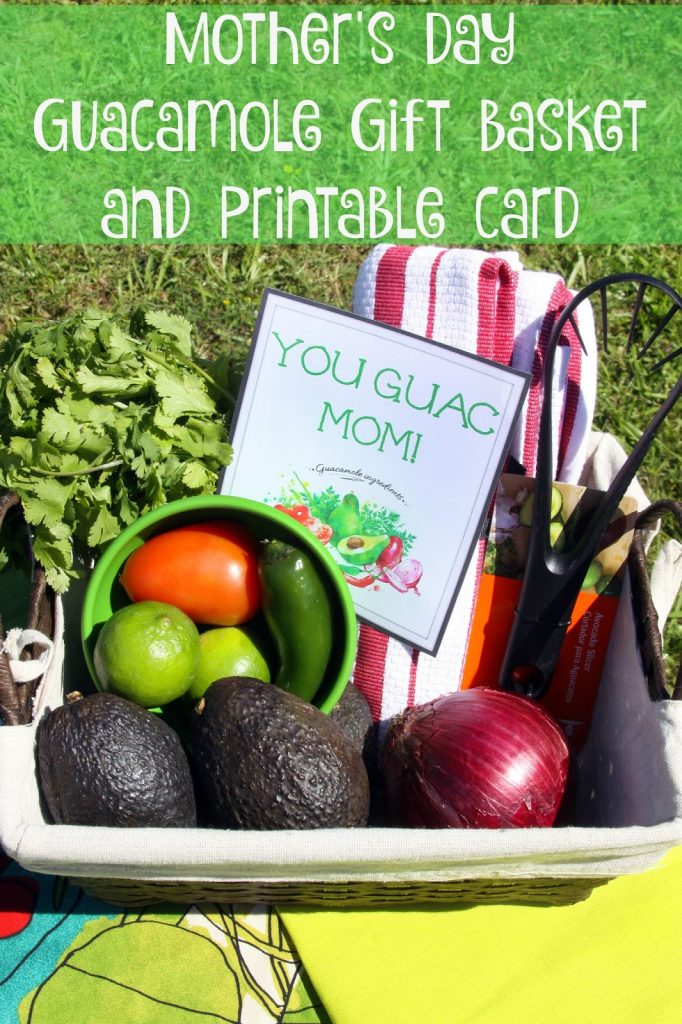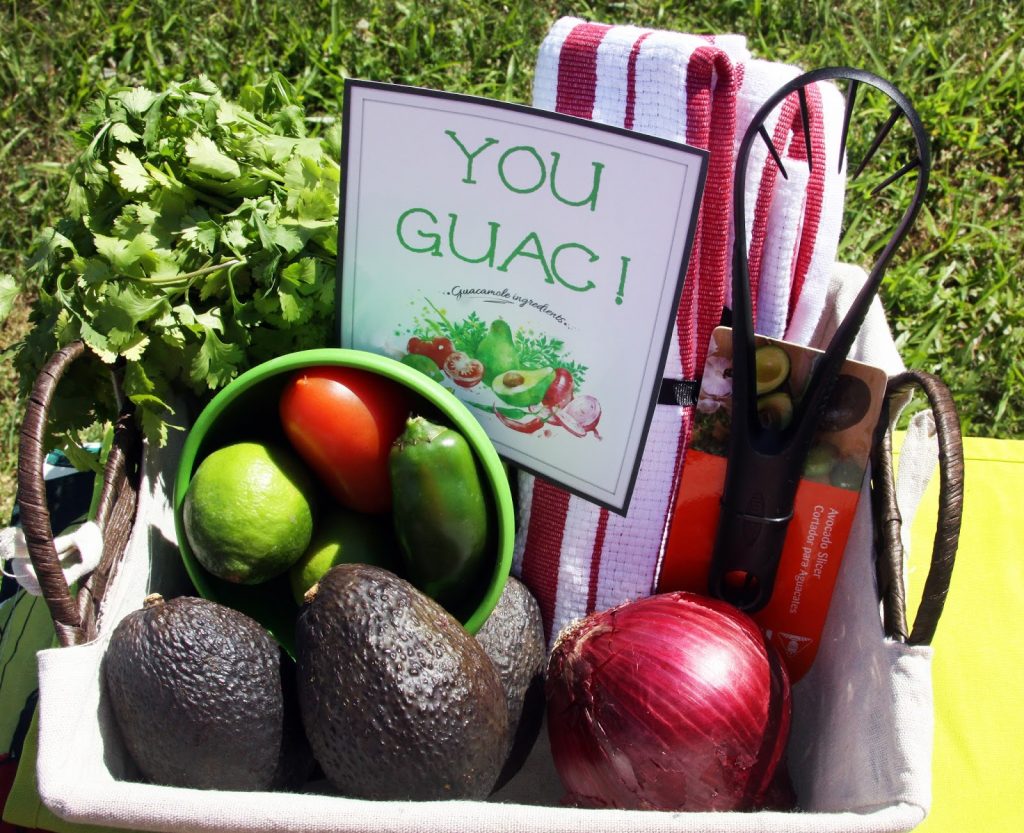 I added all the ingredients for a traditional guacamole to this basket including avocados, limes, tomato, red onion, cilantro, and jalapenos.
You could also add a salt and pepper grinder if you want along with a bag of tortilla chips.
Two versions of printable You Guac! signs add some humor to this foodie gift baskets.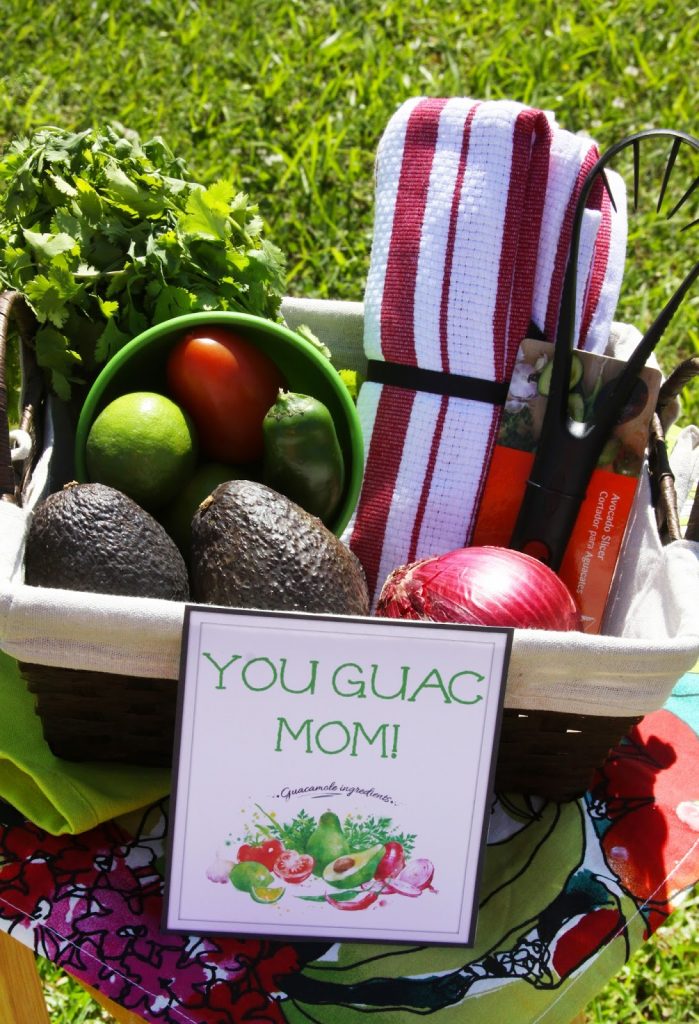 Mom would love this fun gift basket for Mother's Day!

FREE Printables!
Just right click on the card you like and select save as.
I printed mine as 5X7's for the gift baskets.
Let me know what you think!