My first born pup, Charlie turned six! Sniff, sniff They grow up so fast! I remember when we went to pick him up- he was a 7 week old little thing-he fit in my hand and kissed me and wimpered all night……and now he still think's he's that tiny (even though he's a hefty 45 pounds) and still tries to crawl all over us and of course he's a howling machine! But you've gotta love him!
Charlie wearing his Top Dog Bday Ribbon proudly!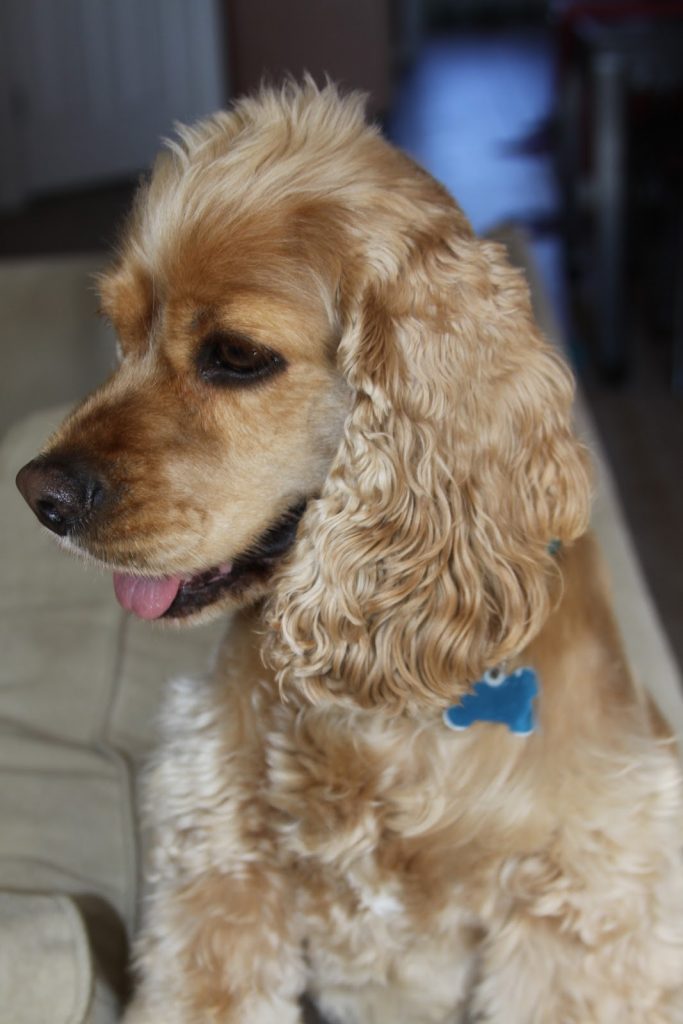 Little brother, Dylan looking cute and innocent as usual!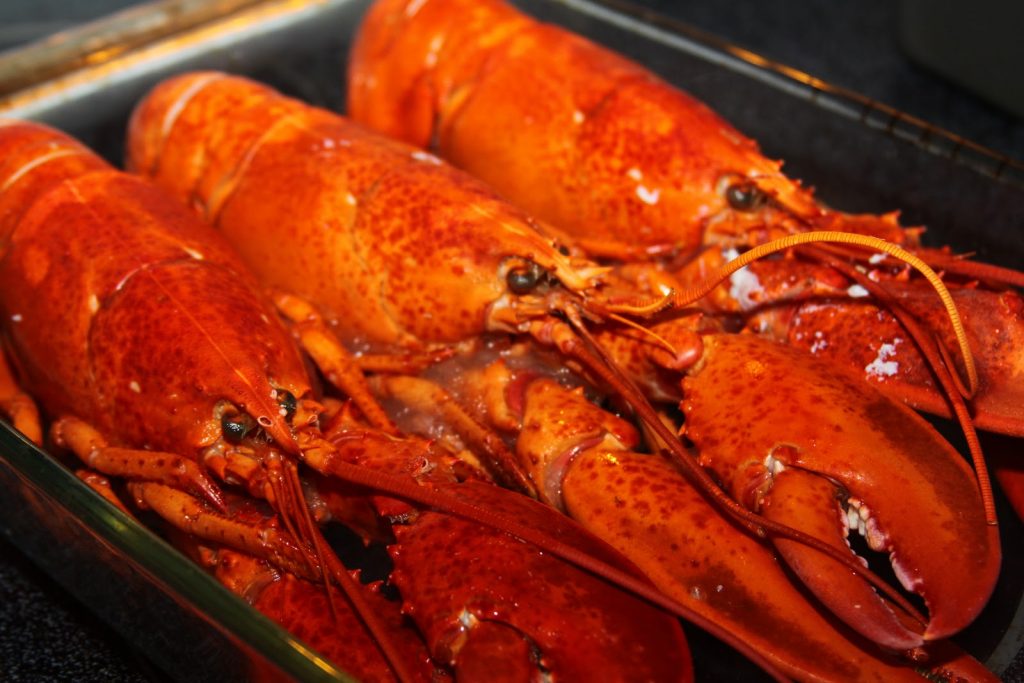 We have a birthday tradition for Charlie…he gets lobster! I know- he's a spoiled dog! But come on- we don't have children yet so let me spoil my pups! So this year I made lobster rolls…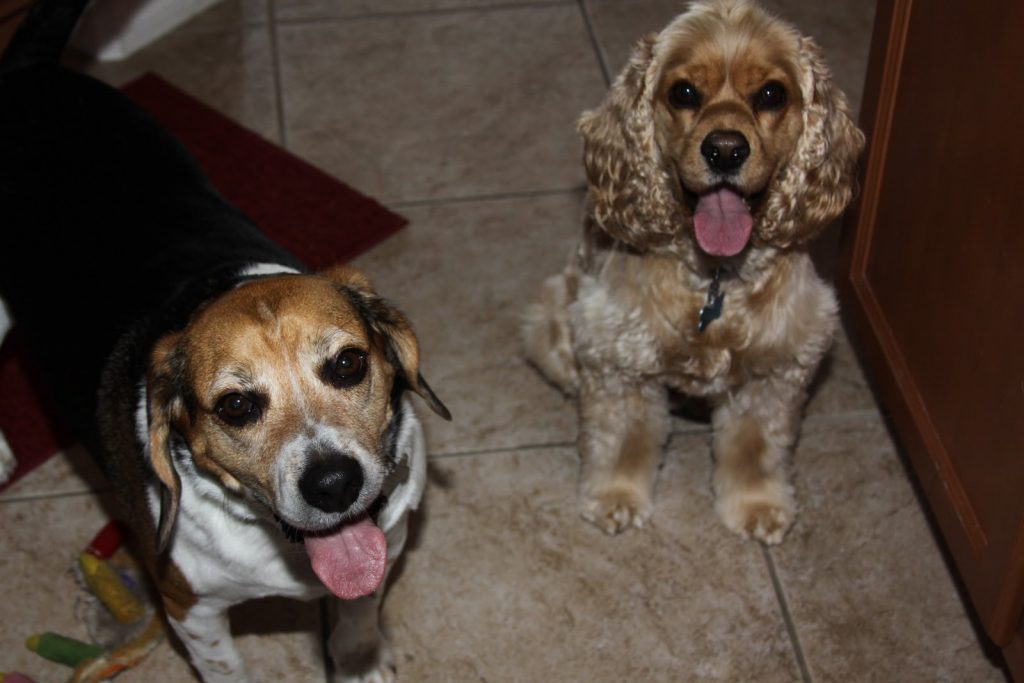 The dogs patiently waiting for their lobsters!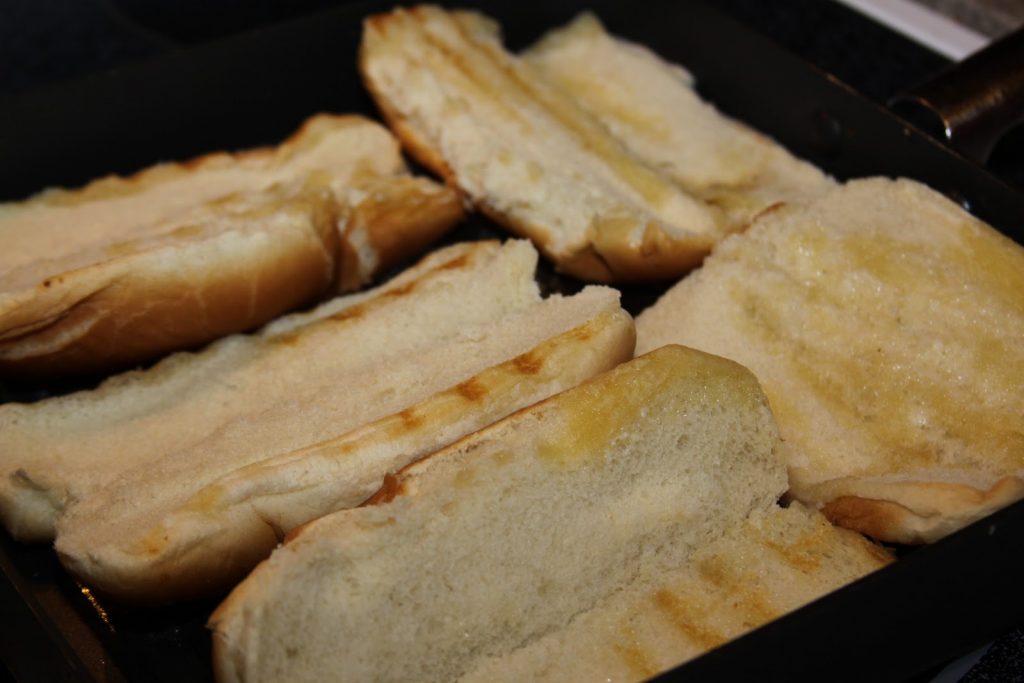 I steamed the Maine Lobsters and then buttered and grilled hot dog buns.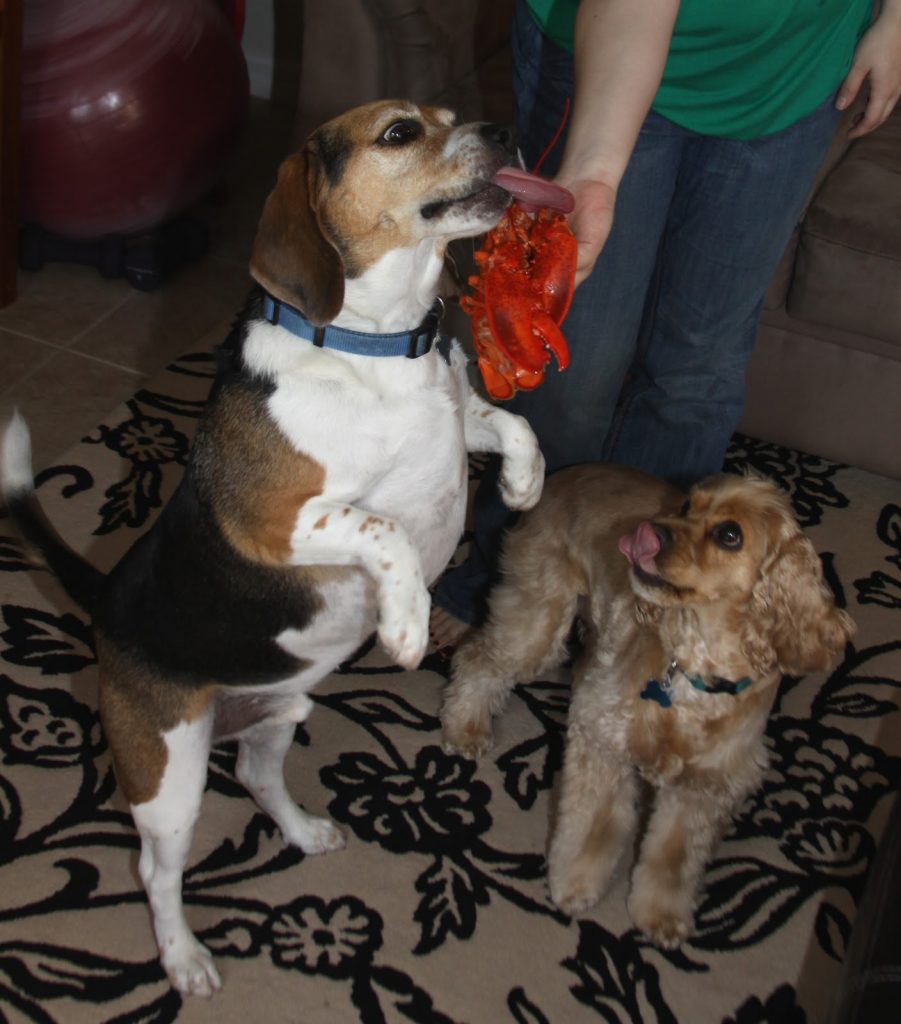 Charlie checking out the freshly steamed lobster.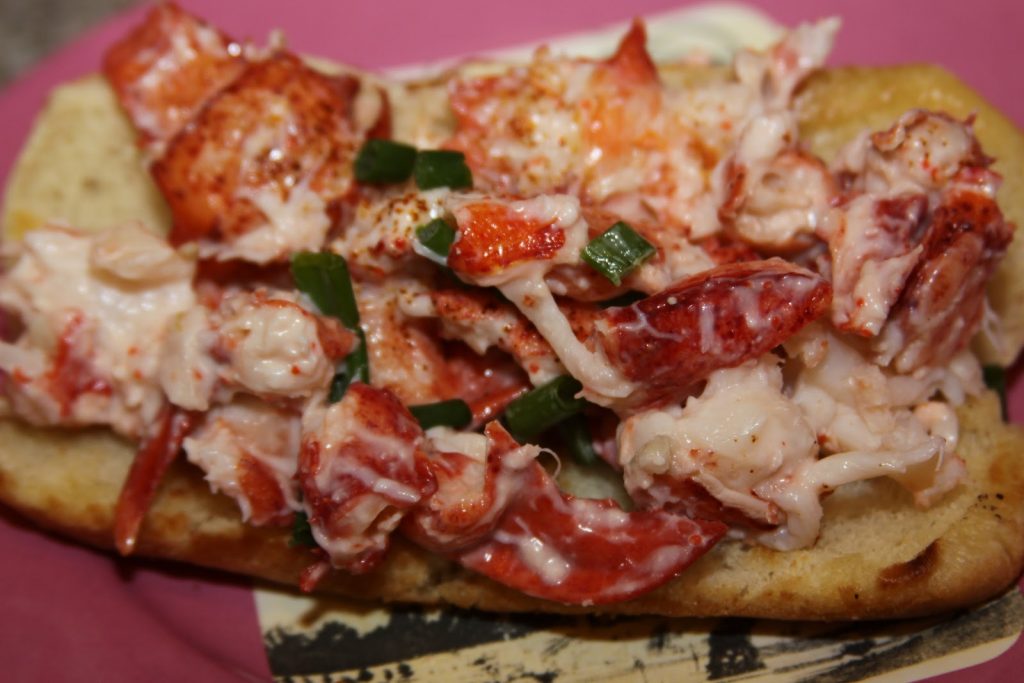 Our yummy lobster rolls- roughly chop up the lobster meat, mix with mayo, lemon juice, paprika, and chives and spread in a hot bun!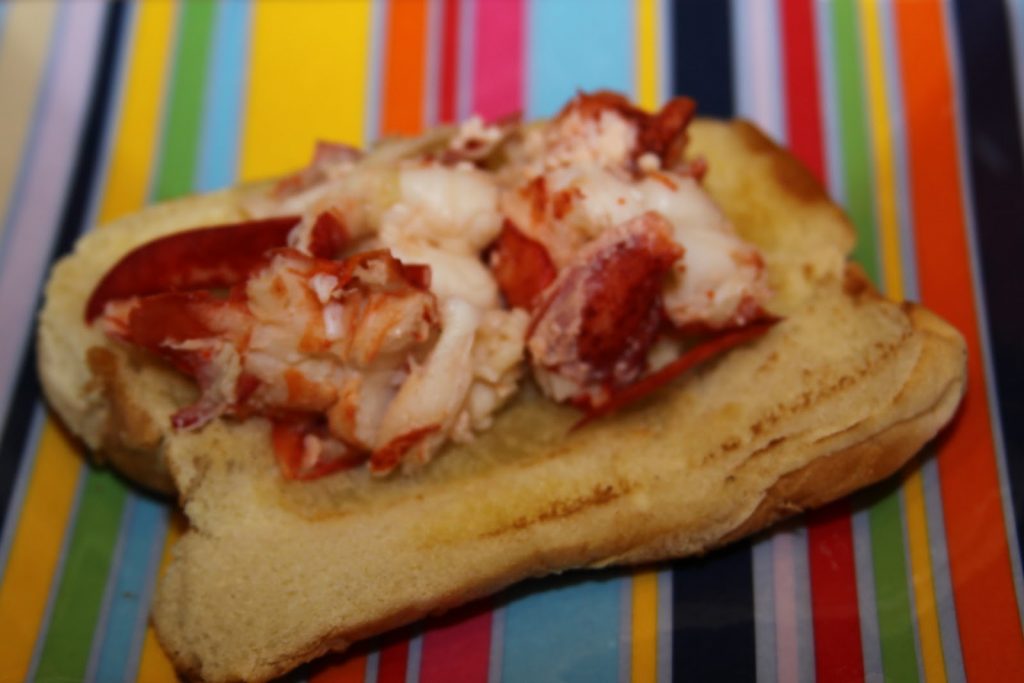 Charlie's plain lobster roll- he doesn't care about all the fancy stuff. He just wants lobster!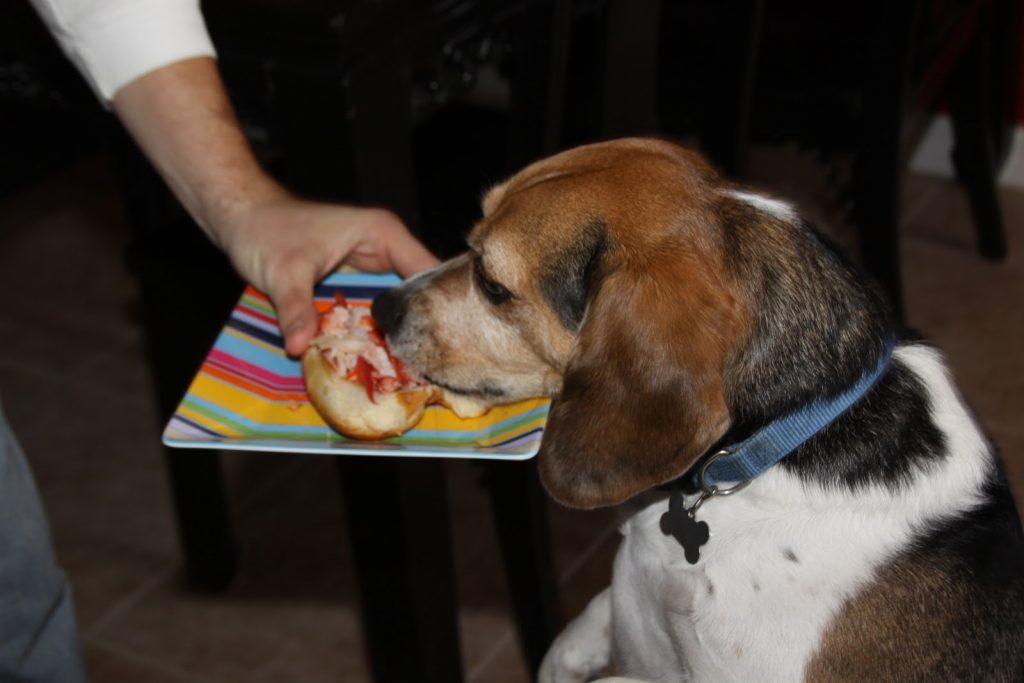 Smart dog- he ate all the lobster off the roll then when he was sure there wasn't a speck of lobster left he ate the roll.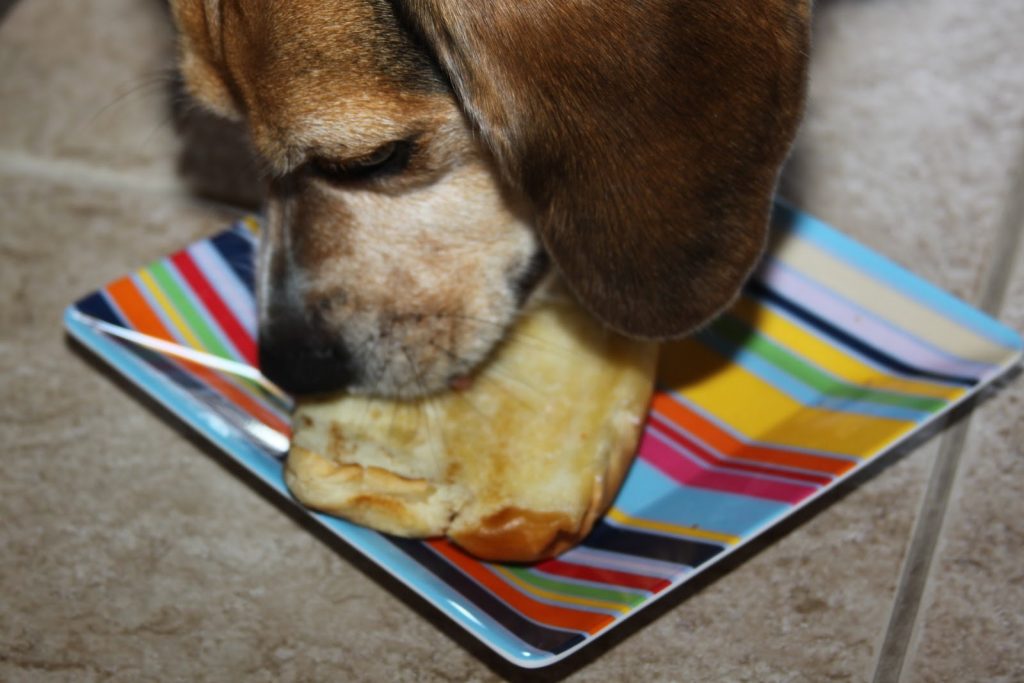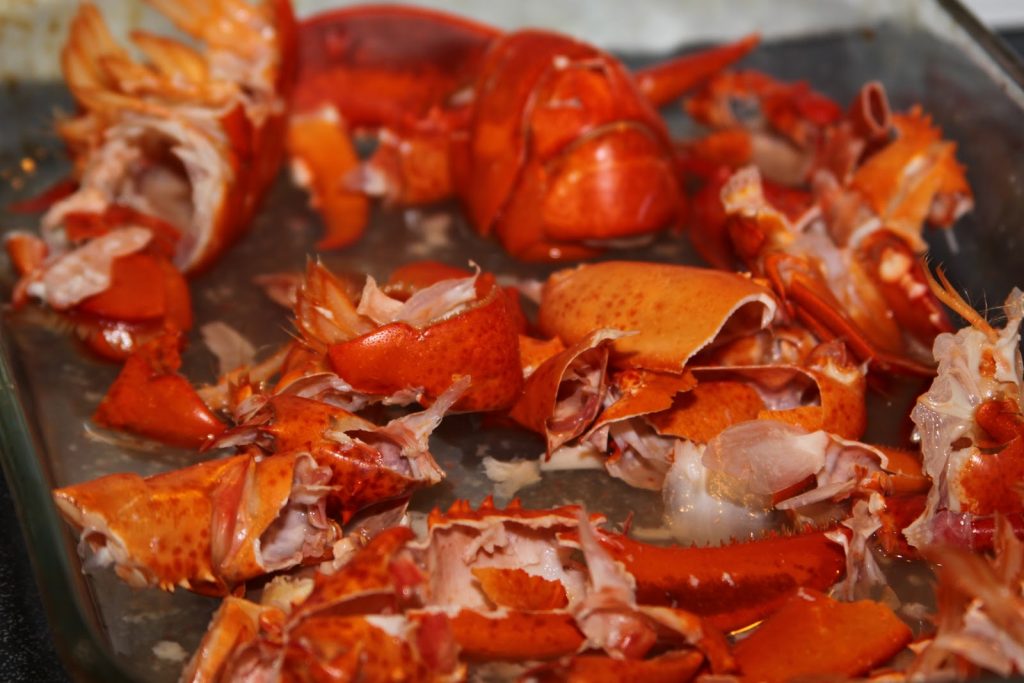 I always save the shells for homemade lobster stock! Yum!