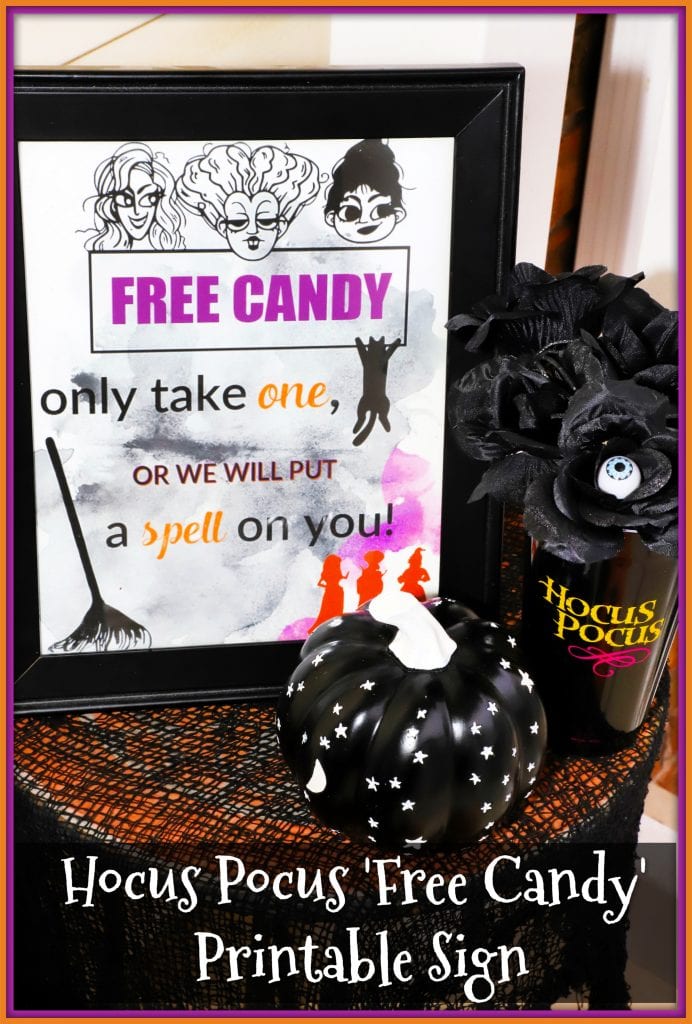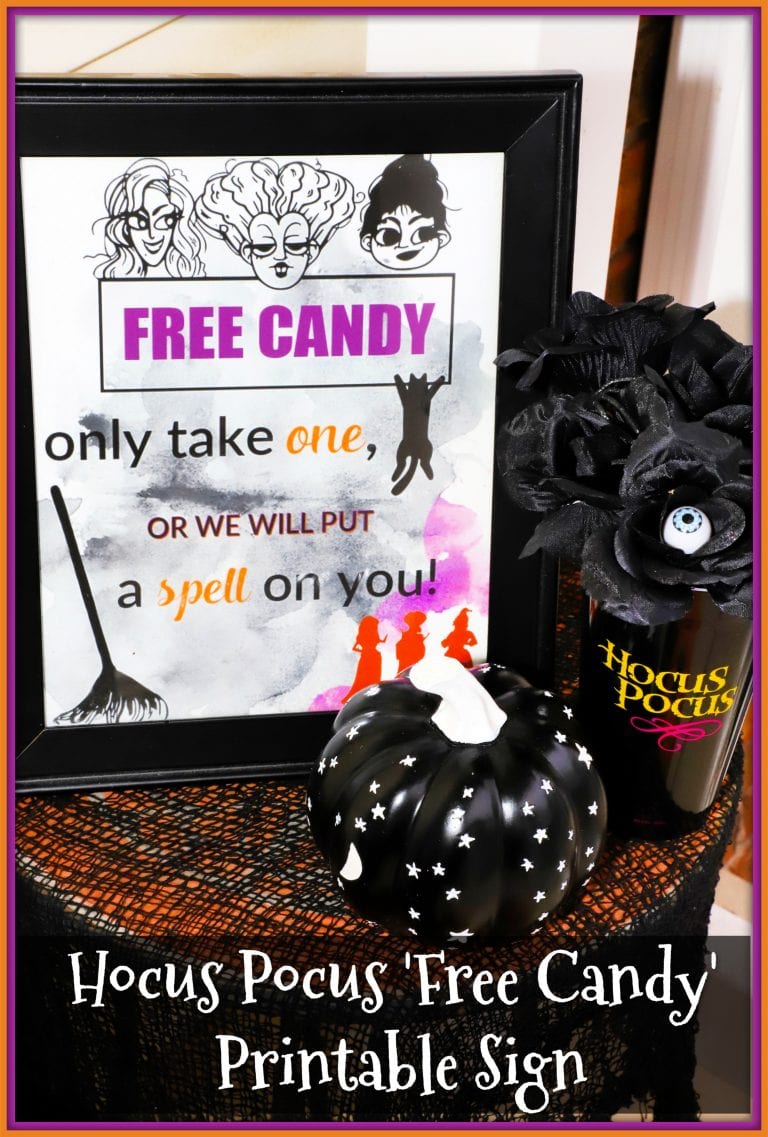 You are going to love this Hocus Pocus Free Halloween Candy Printable Sign!
Place this free printable outside with your candy bowl for Halloween and warn kids to just take one or we will put a spell on you!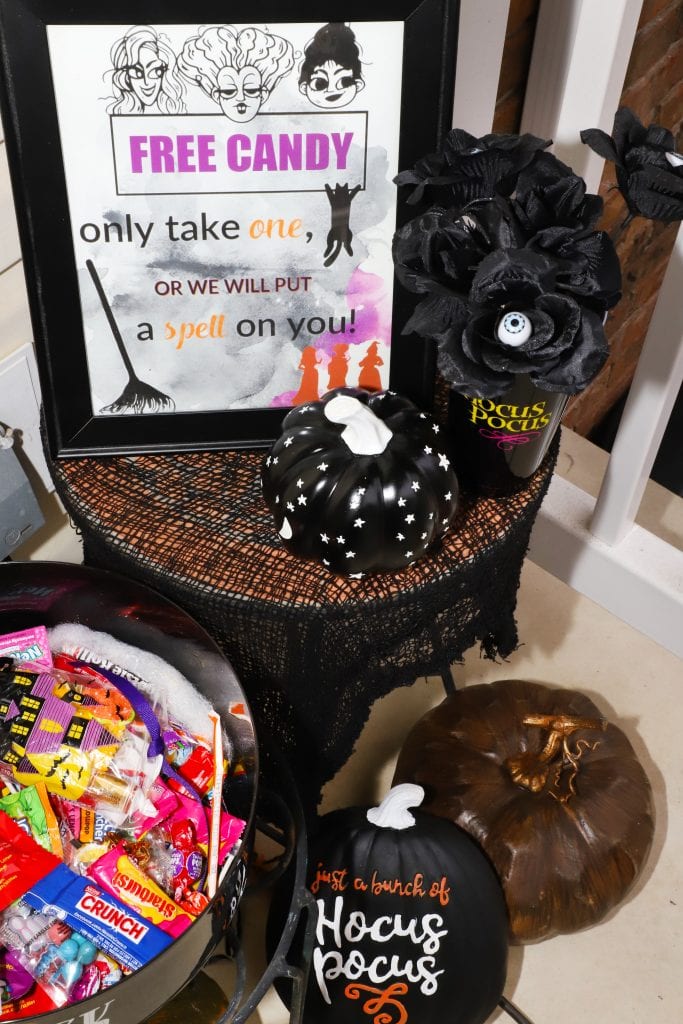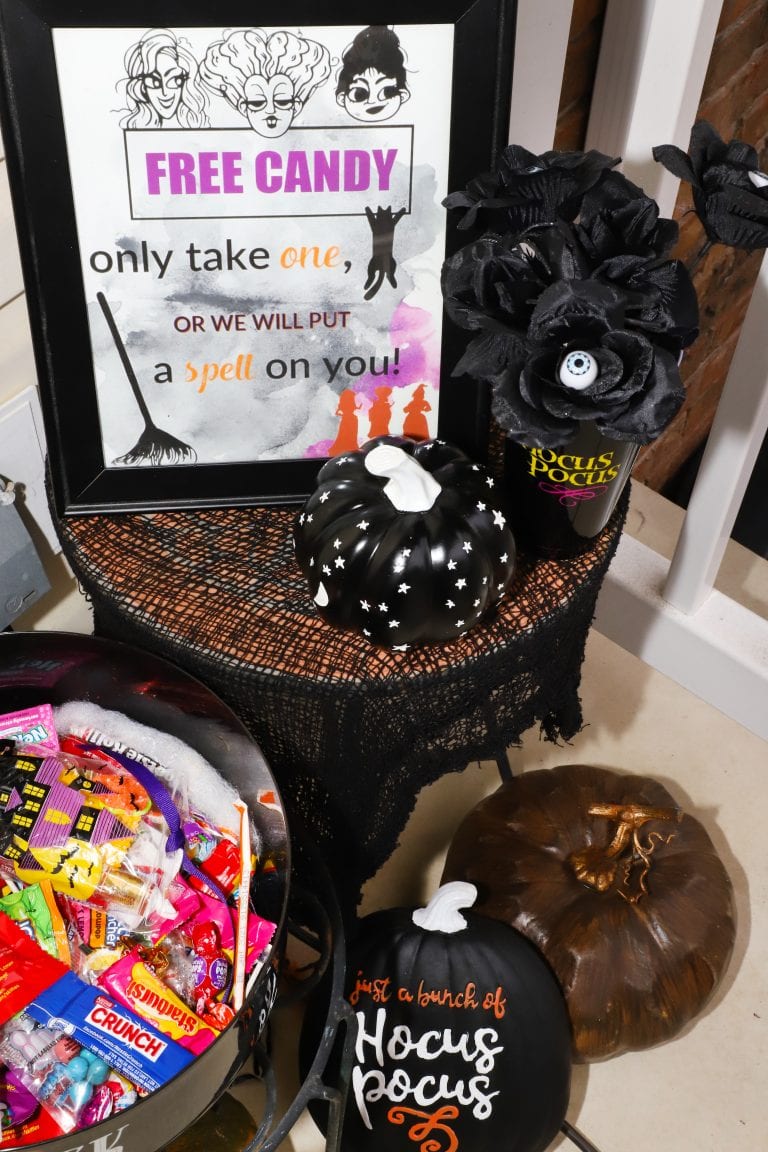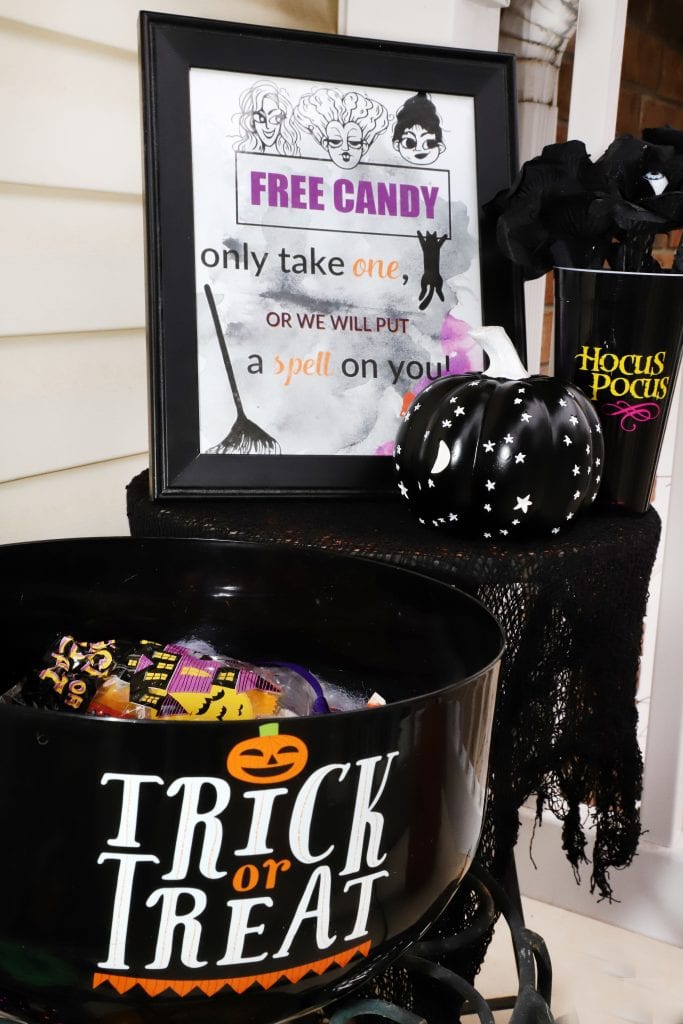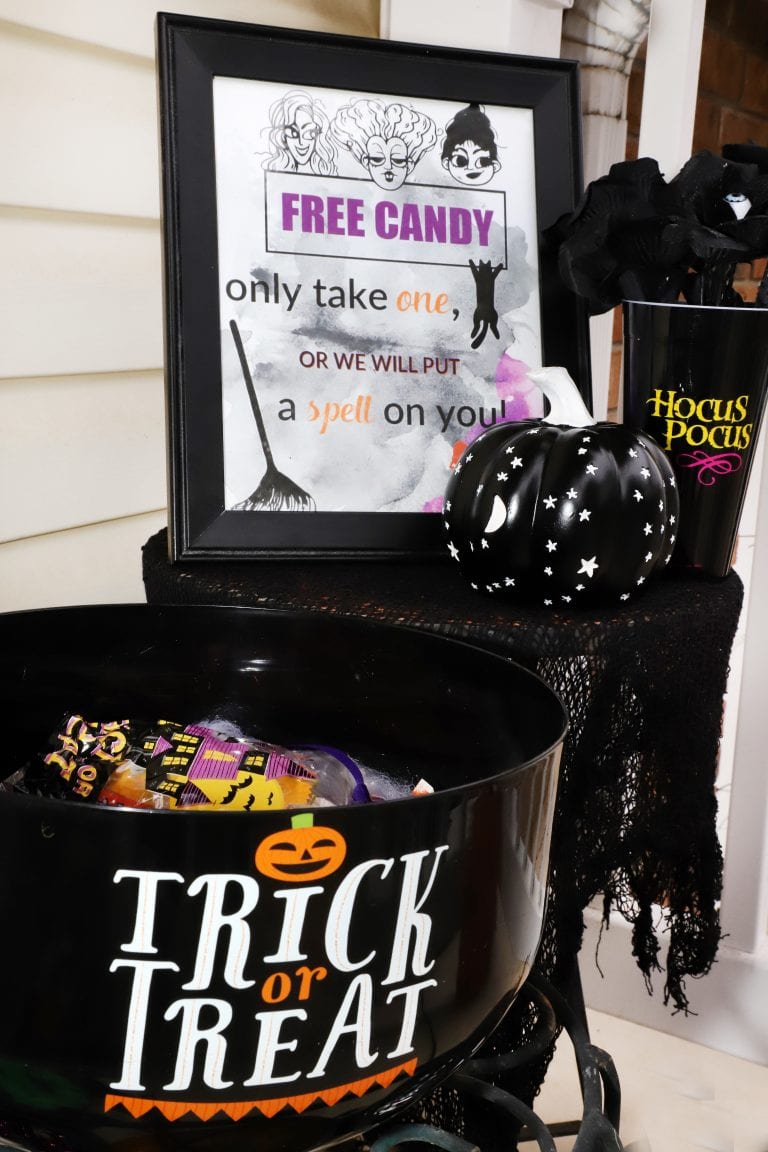 This sign it perfect for adding to a candy table or 8×10 frame for your front porch on Halloween.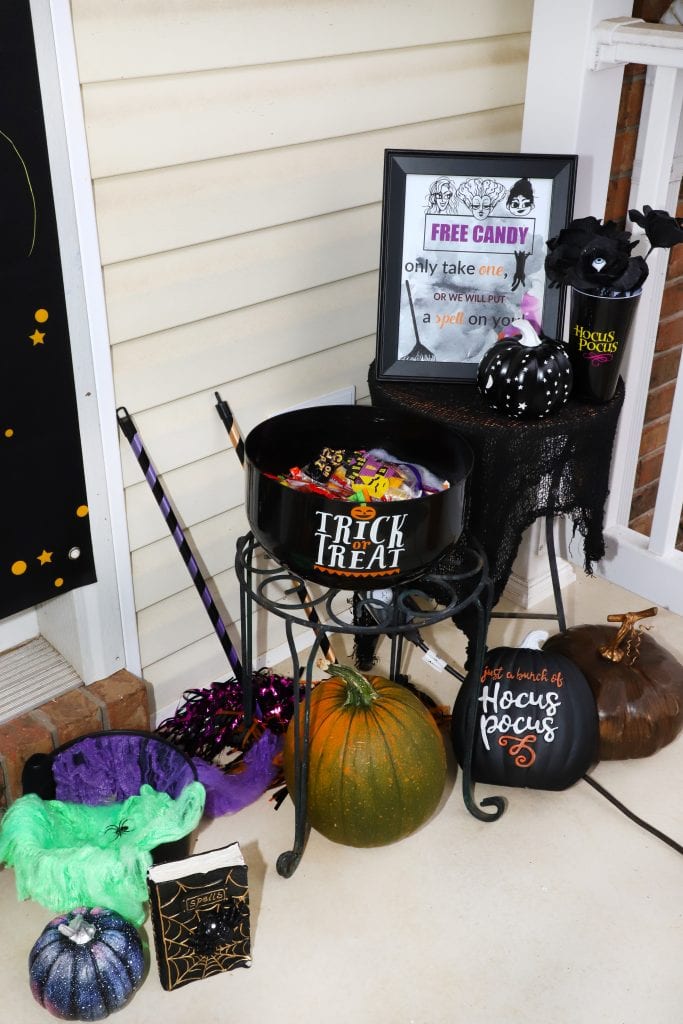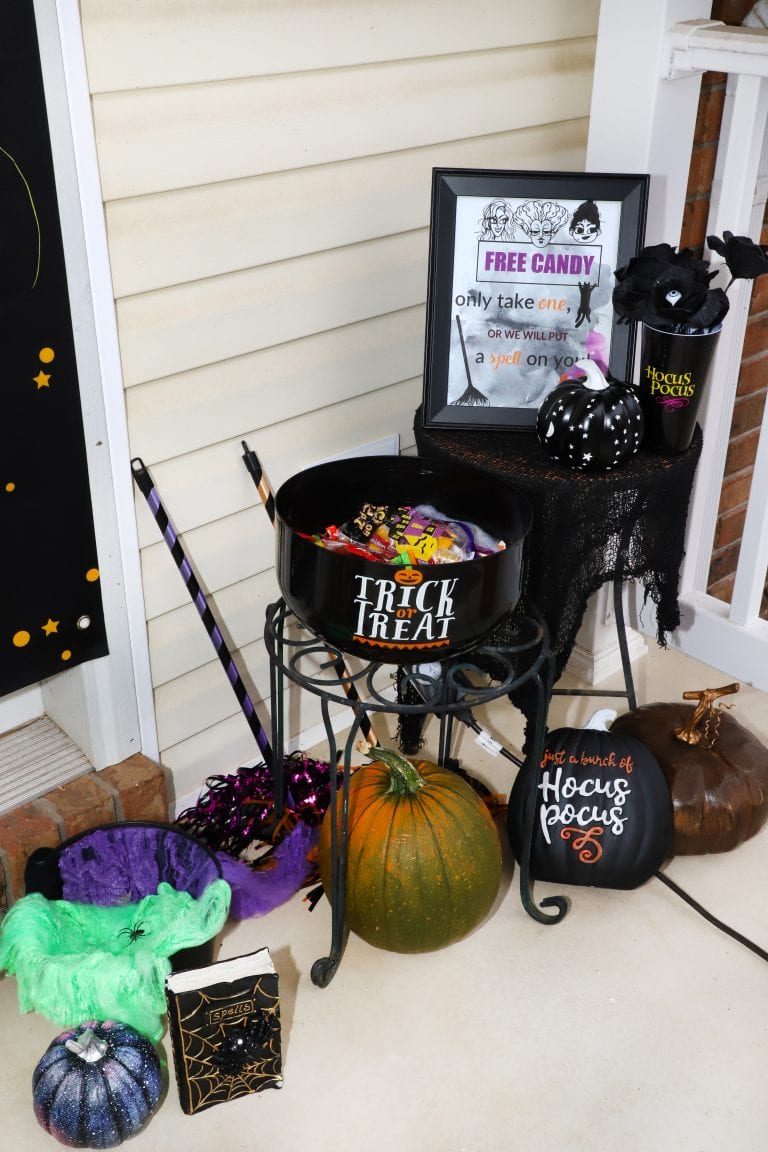 Love our Hocus Pocus front porch decor this year!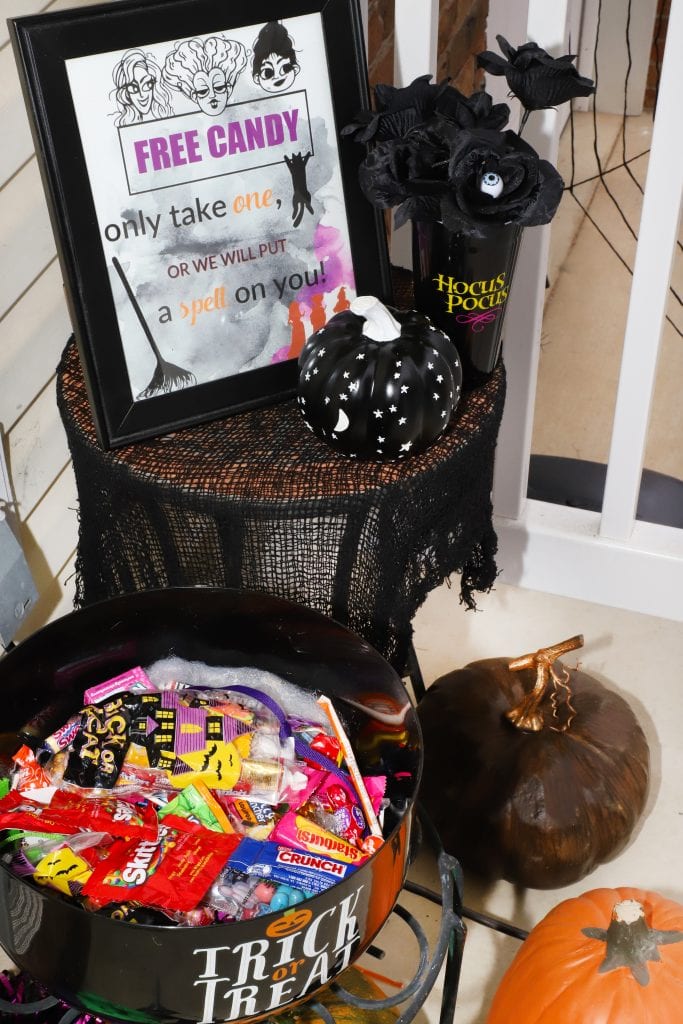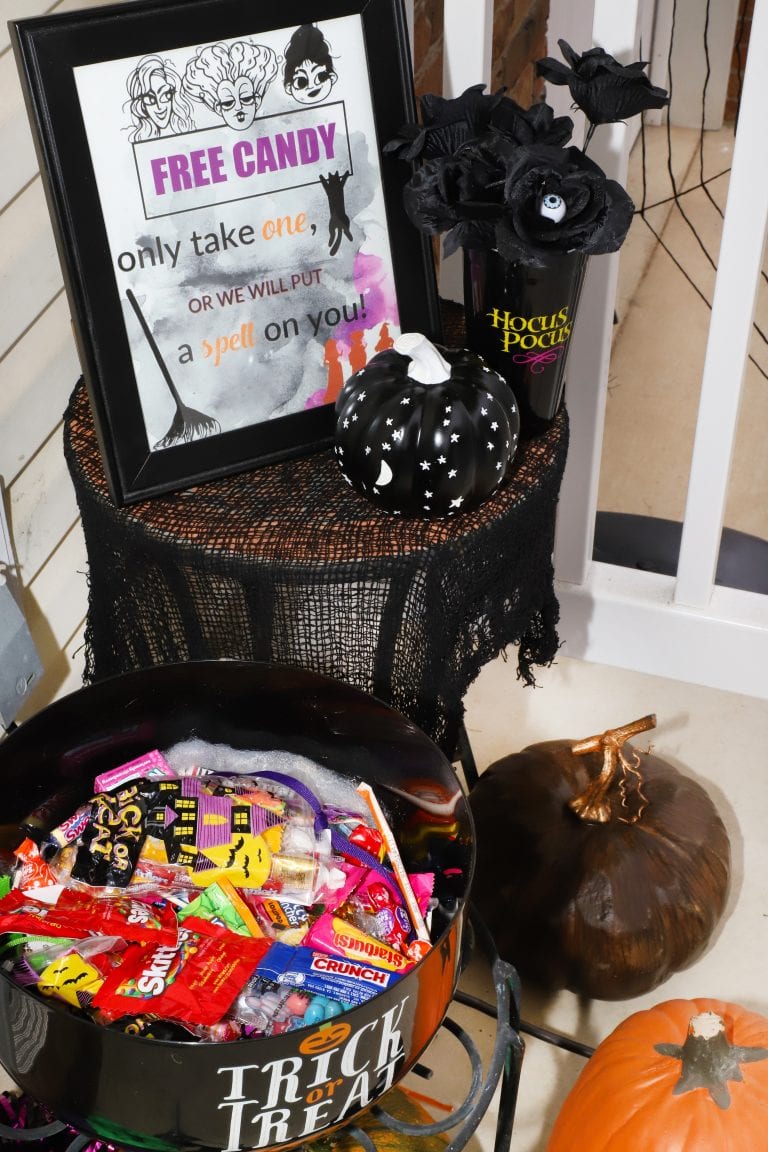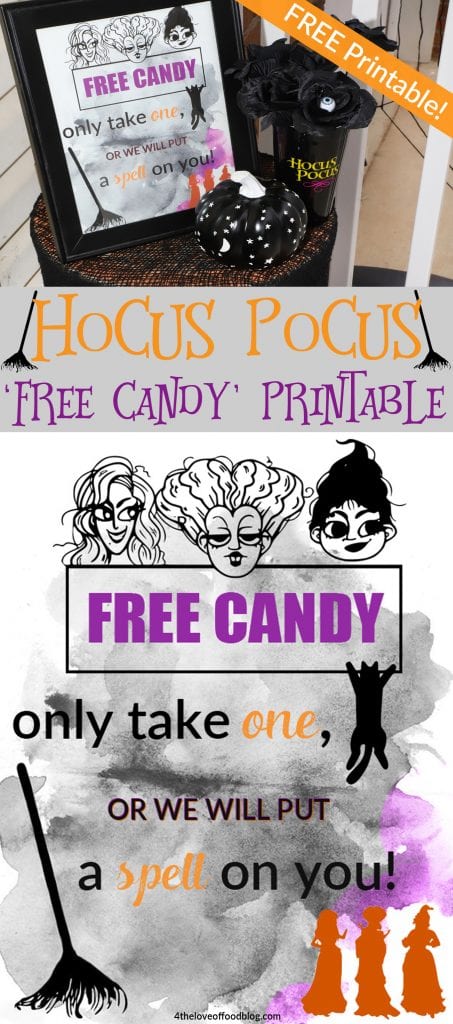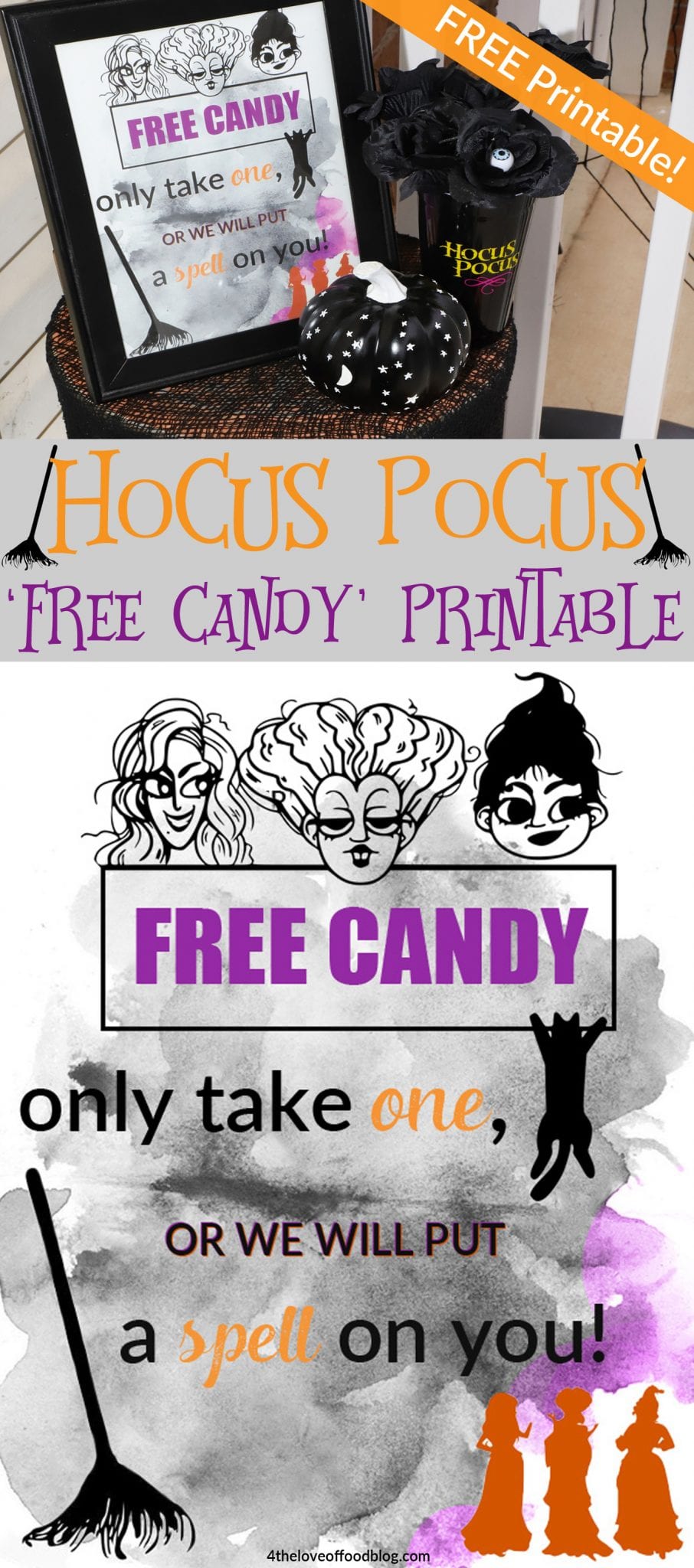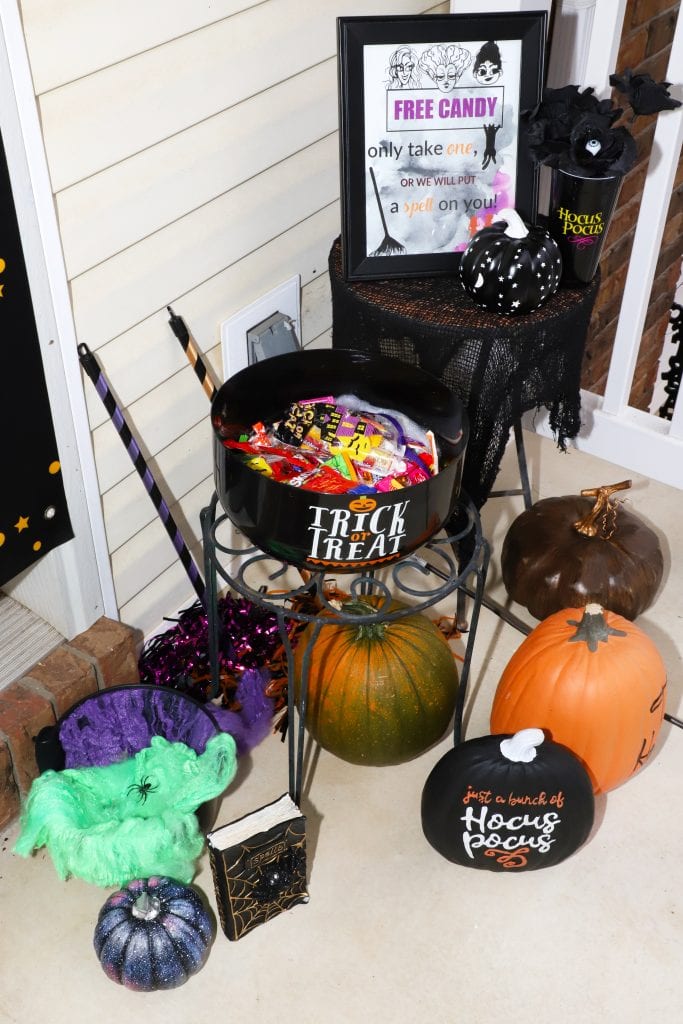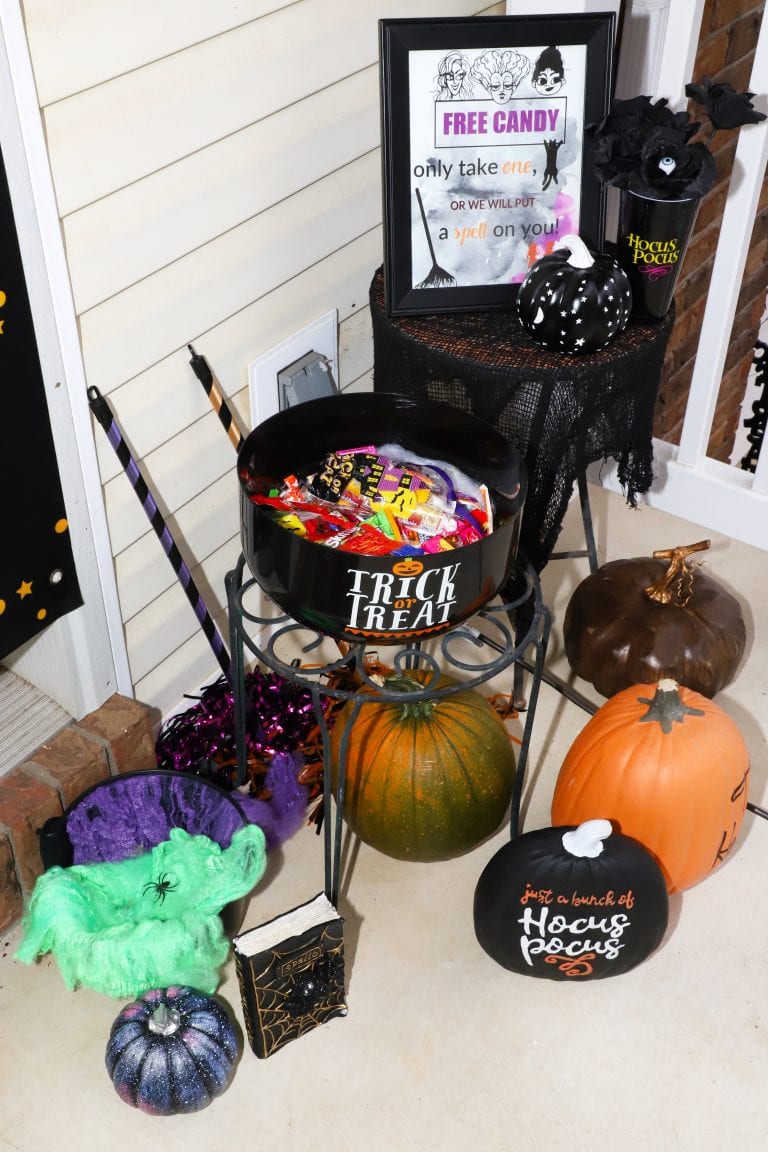 Happy Halloween!