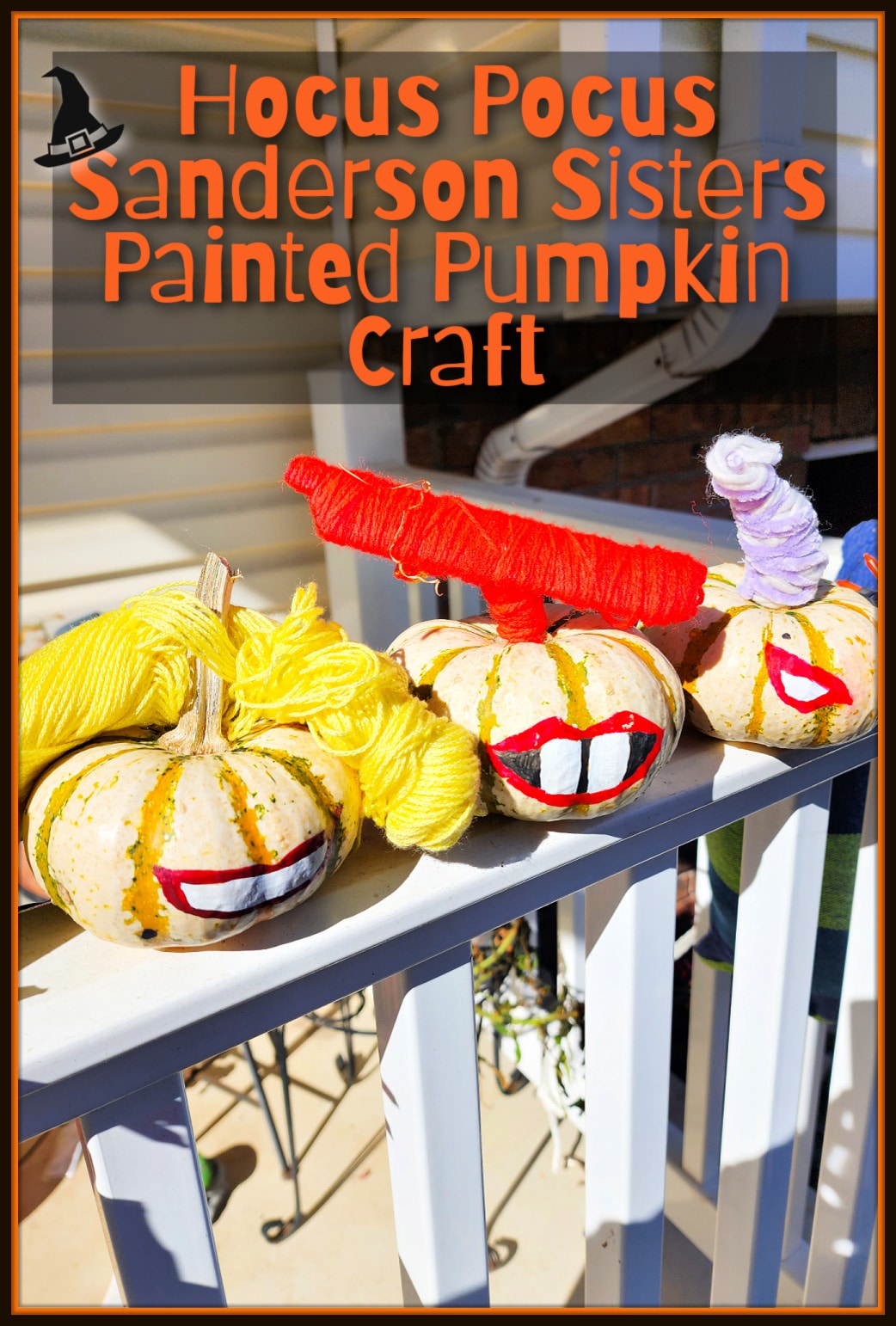 These painted pumpkins are a fun and easy Halloween craft inspired by Disney's Hocus Pocus!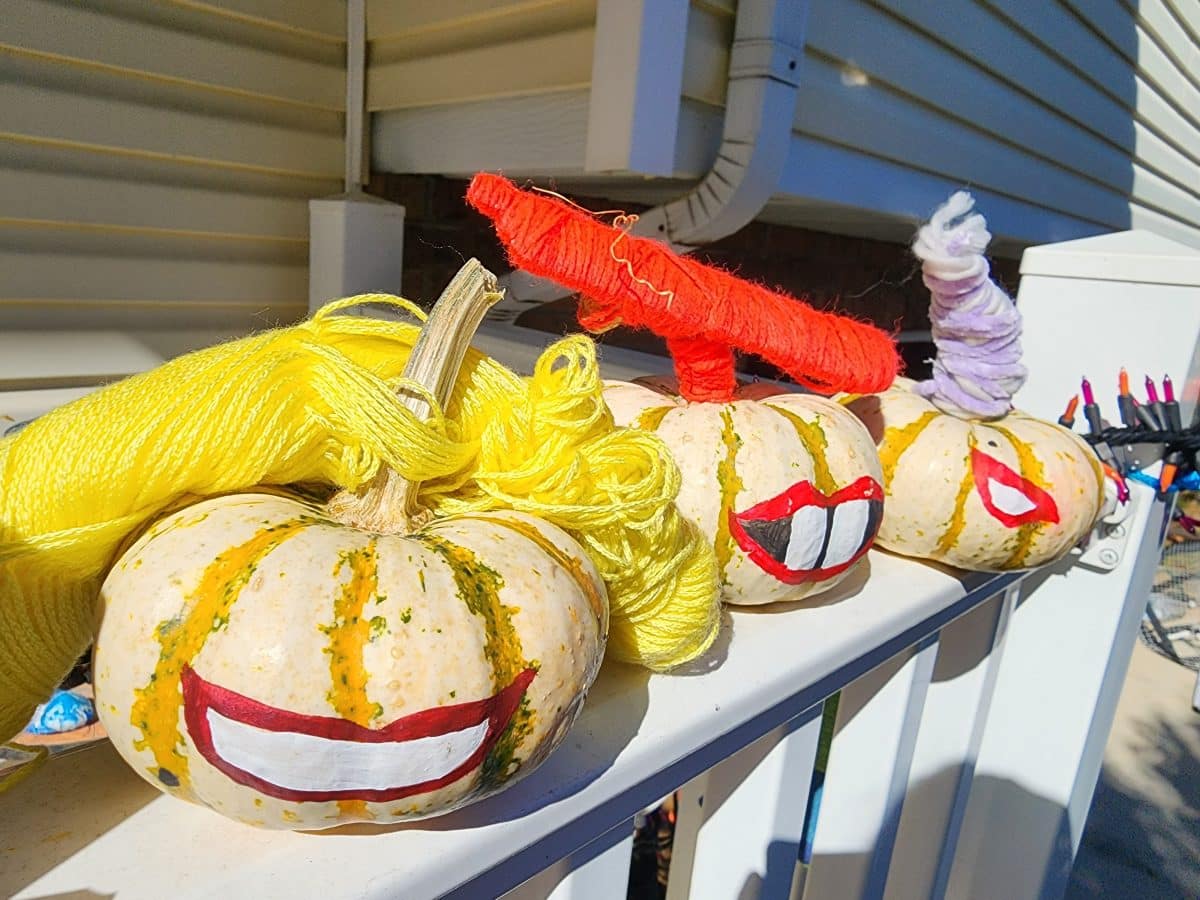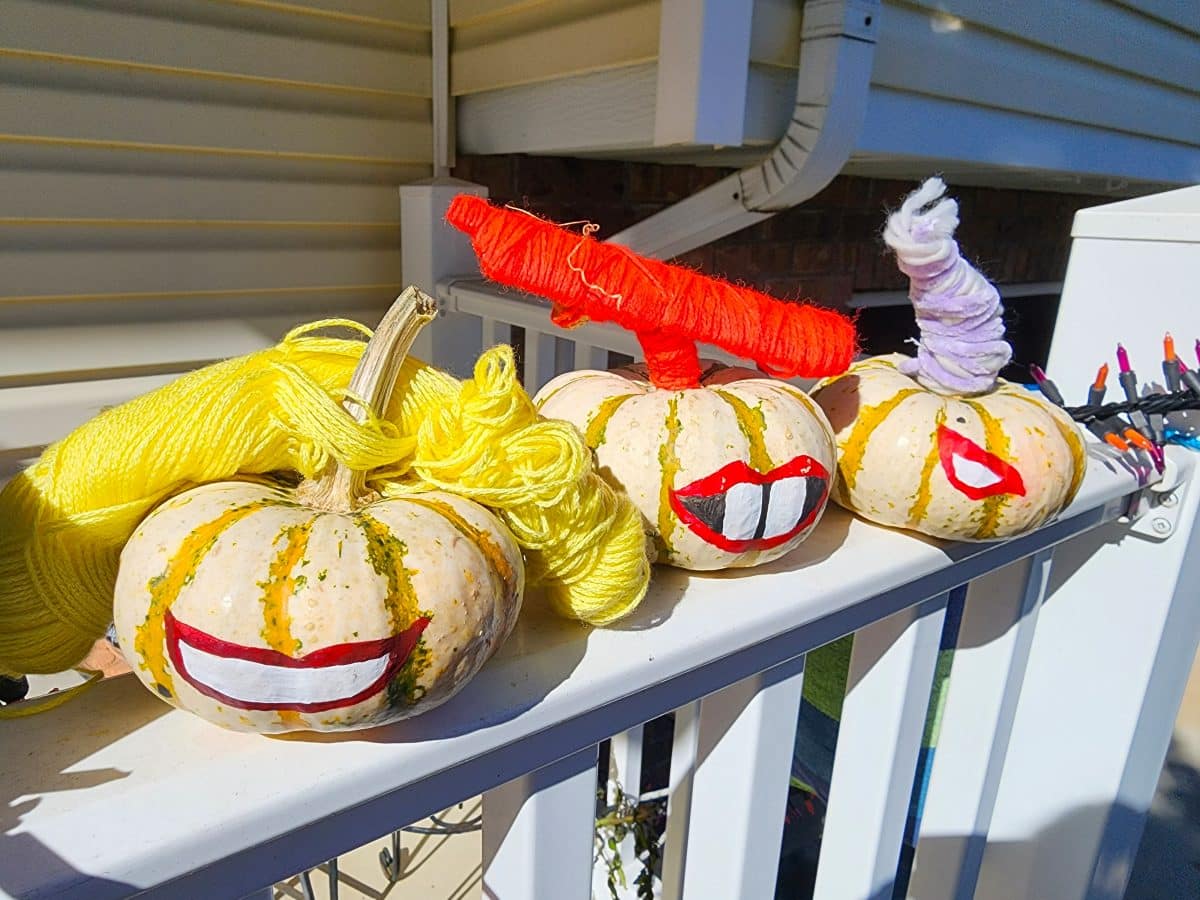 What you need:
3 small/medium sized pumpkins with tall attached stems (I used white)
White, red, and black acrylic paint
paint brushes
pencil
3 balls of yarn (one yellow, one red, and one purple)
small strip of cardboard
Directions:
1. Start by washing and drying your pumpkins.
2. Using a pencil draw outlines of the witch mouths including their signature lips and teeth on each pumpkin.
3. Then using acrylic paint and small brushes, paint the teeth white, lips red, and inside of the mouths black.
4. I also added a couple black moles for the Sarah and Mary witches.
5. Let dry completely then start on the hair.
6. For the hair you will need three colors of yarn.
7. For Mary, use purple yarn and simply twist up and cover the entire pumpkin stem, making it as thick as possible.
8. For Sarah, use a small yellow yarn skein (the oblong roll of yarn), fold in half and insert the stem through the middle
so it folds in half and look like a head of long hair.
9. Finally, for Winnie use a small rectangle piece of cardboard and wrap red yard around the pumpkin stem and then holding the cardboard horizontally above the stem, keep wrapping around the red yard completely covering the cardboard too. It should look like Winnie's funny hairstyle!
10. Now you have the three Sanderson Sisters as mini pumpkins. Set out as a festive and fun Halloween display for all to see!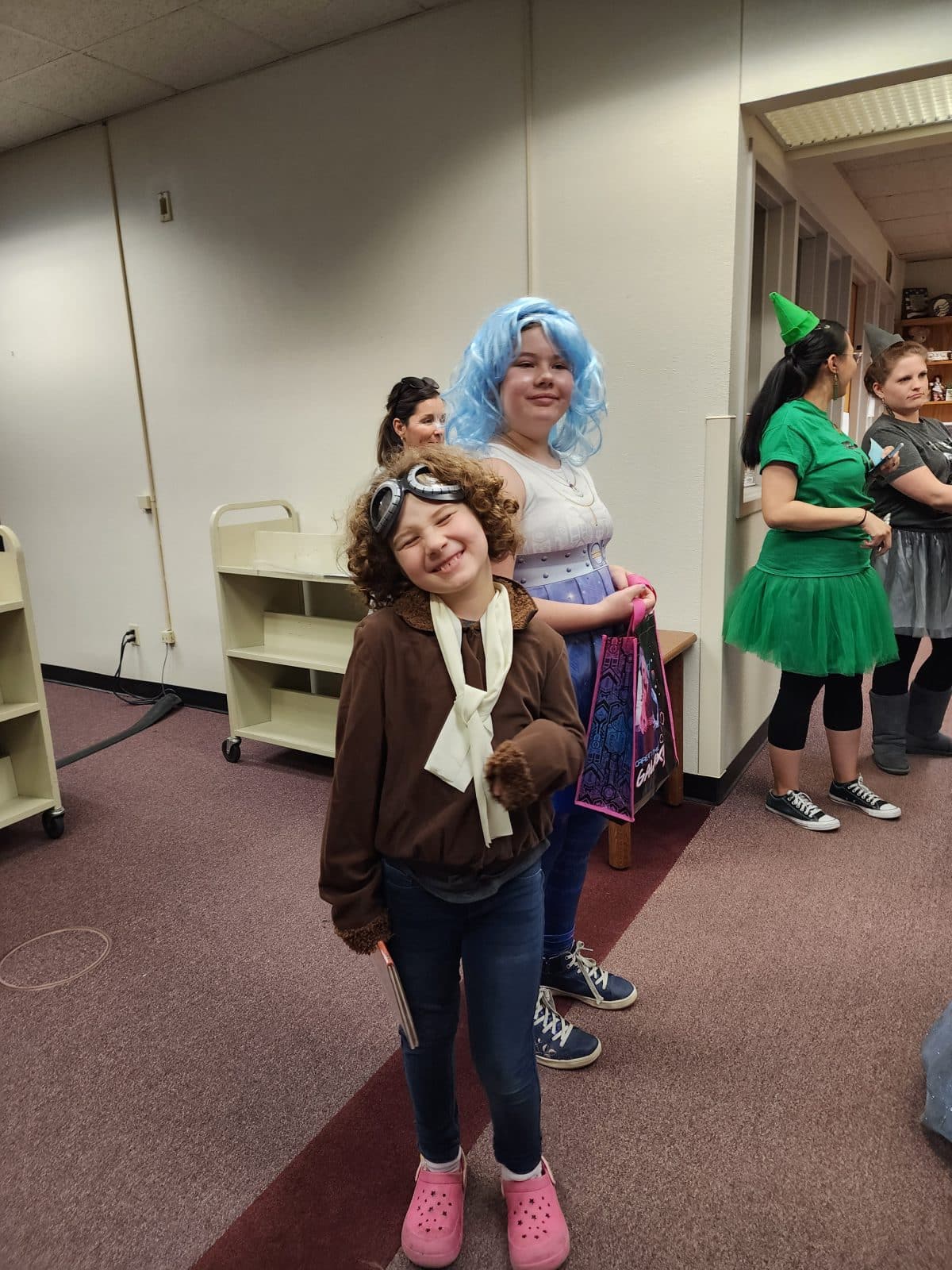 My girls and I love Halloween and all the fun traditions like dressing up and decorating pumpkins together every year.
Last year they dressed up as Amelia Earhart and Addison from Disney's Zombies.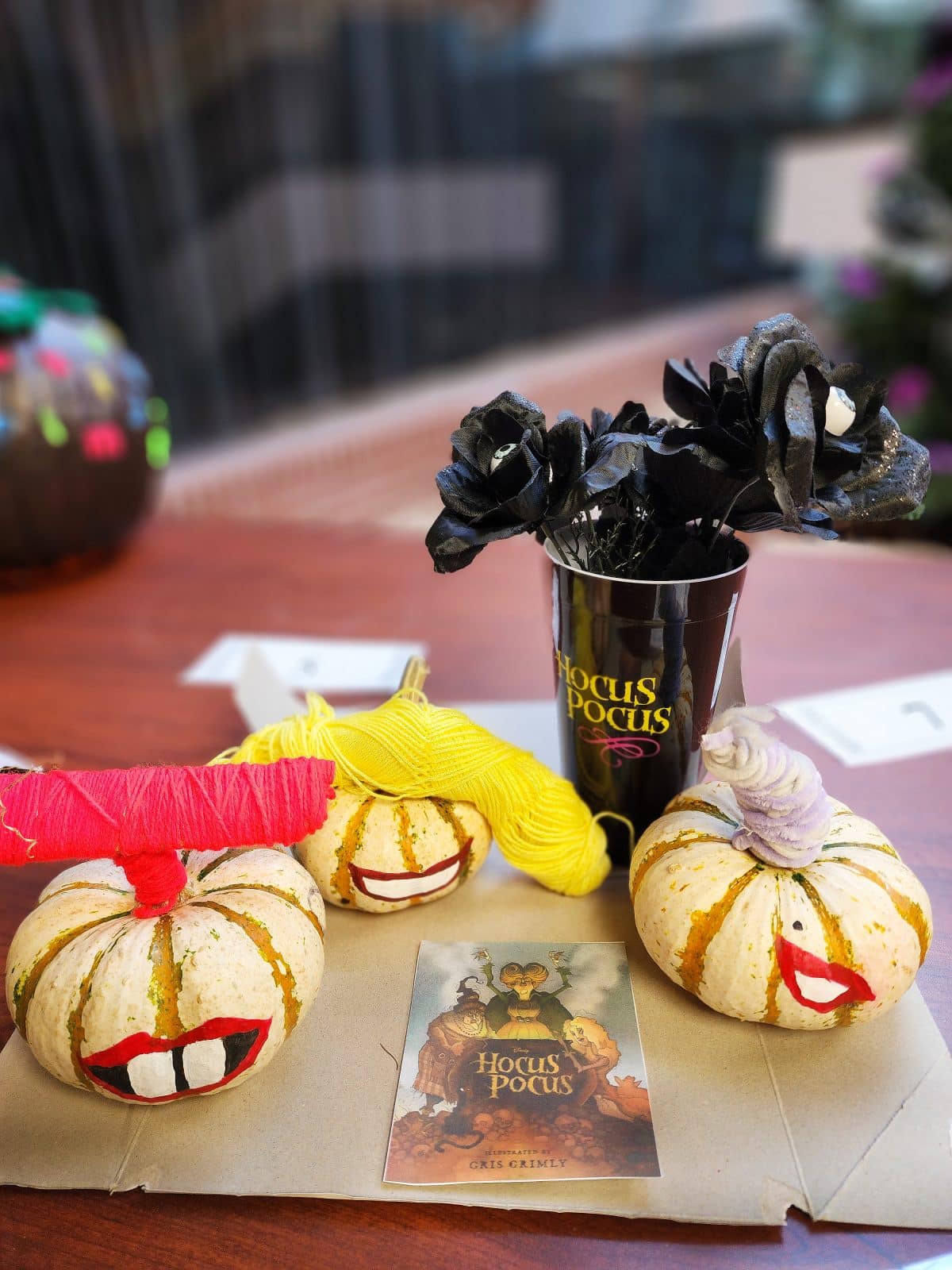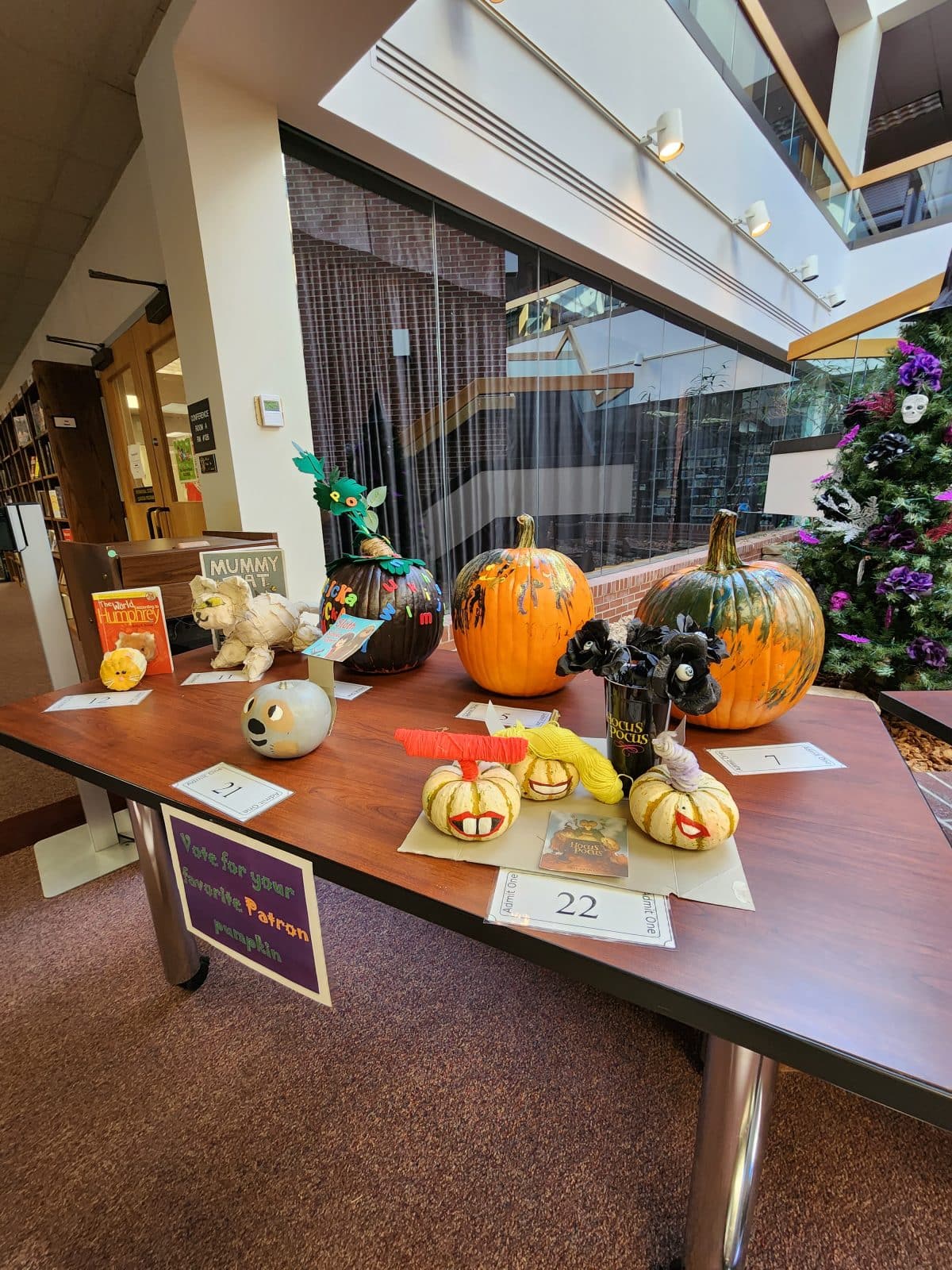 For the past few years we have entered the pumpkin decorating contest at our local library.
Last year all pumpkins had to be inspired by a book and with the new Hocus Pocus graphic novel recently released we knew right away we wanted
to make The Sanderson Sisters from Hocus Pocus.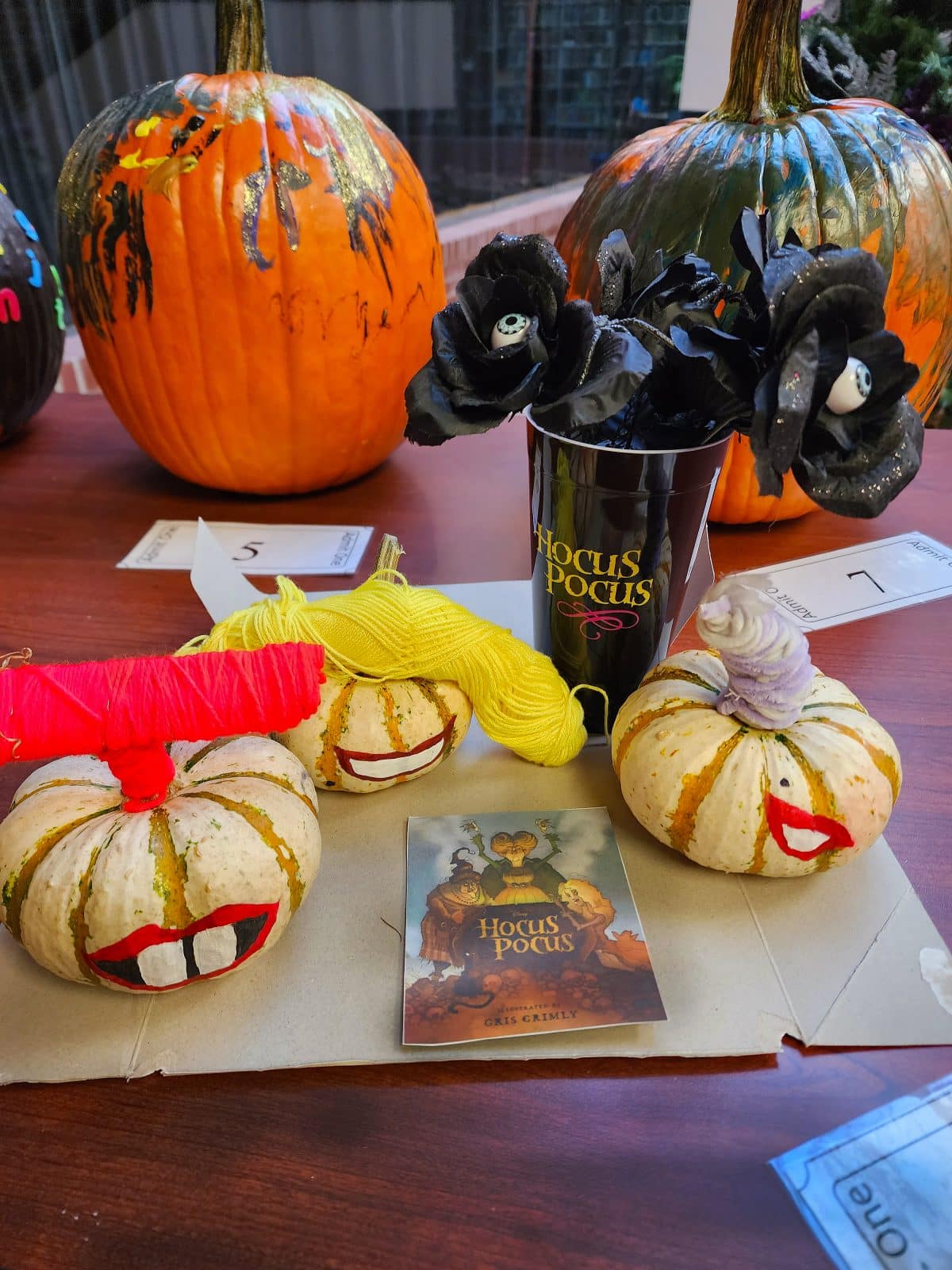 These simple painted pumpkins turned out so stinkin' cute and although
they didn't win the contest they were my favorites that we've made in years!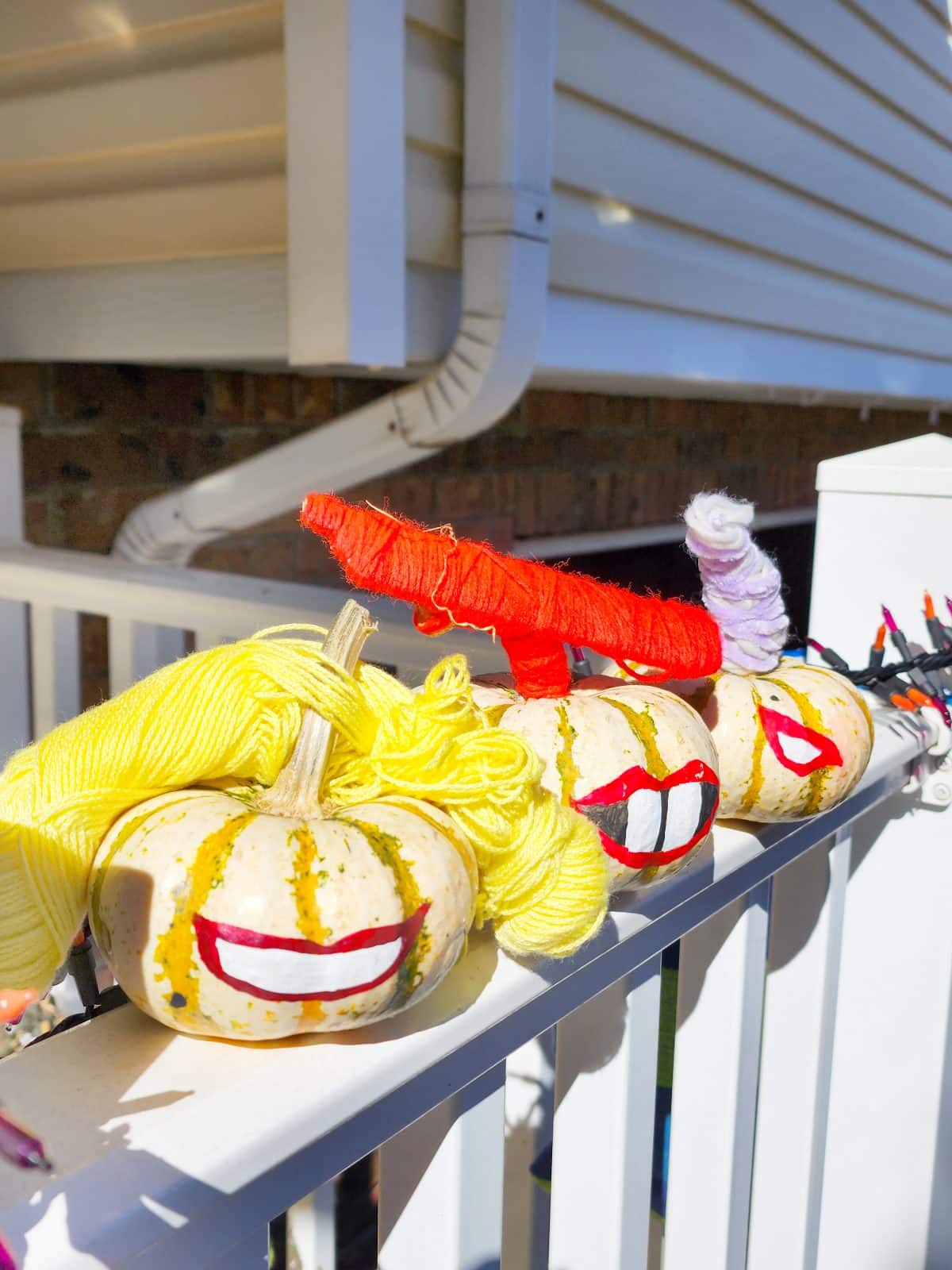 After the contest was over, I put them on display on the railing in my front porch.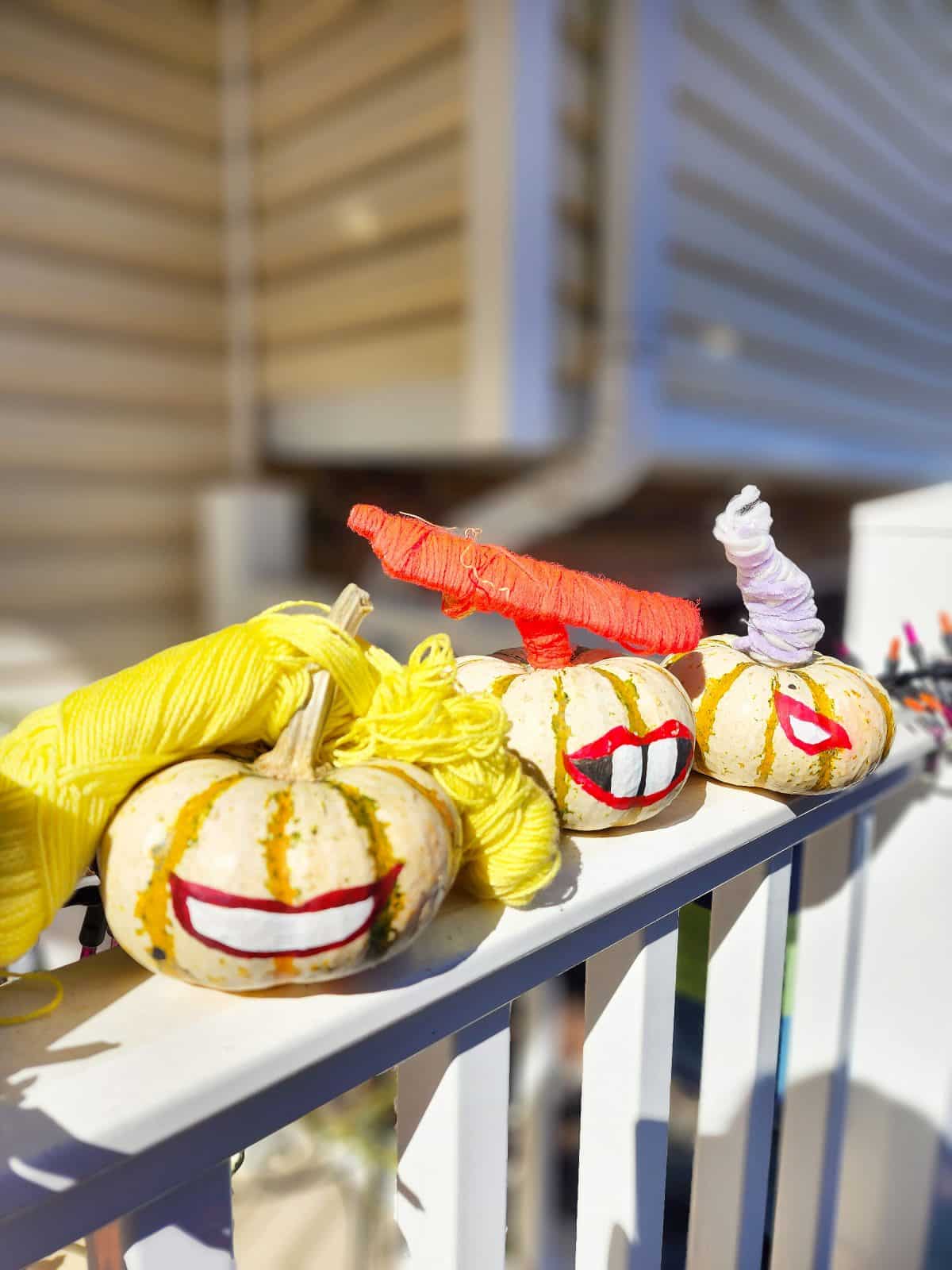 "Sistahhhs!"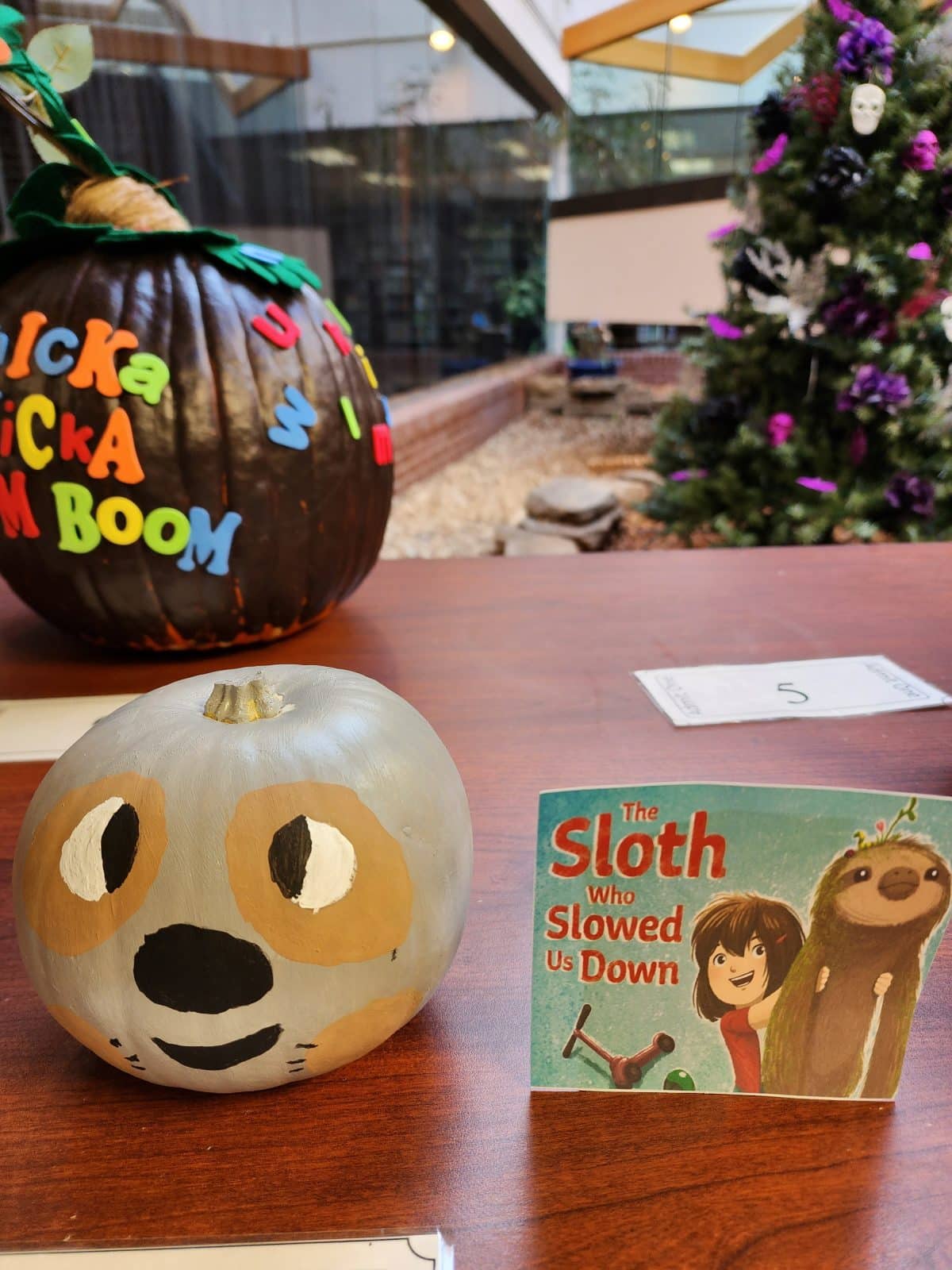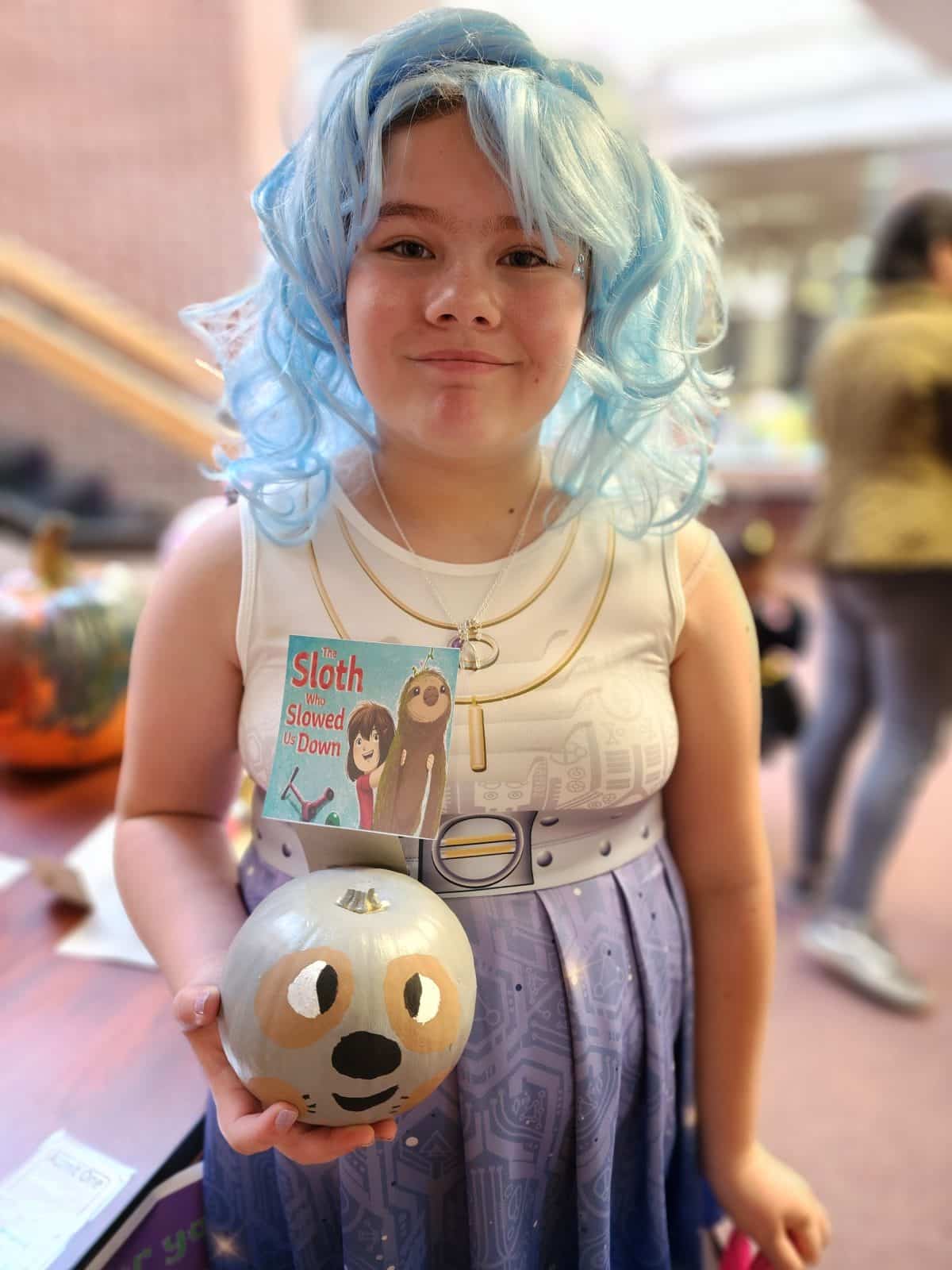 Ava also created a sloth pumpkin inspired by her favorite animal and the book "The Sloth Who Slowed Us Down".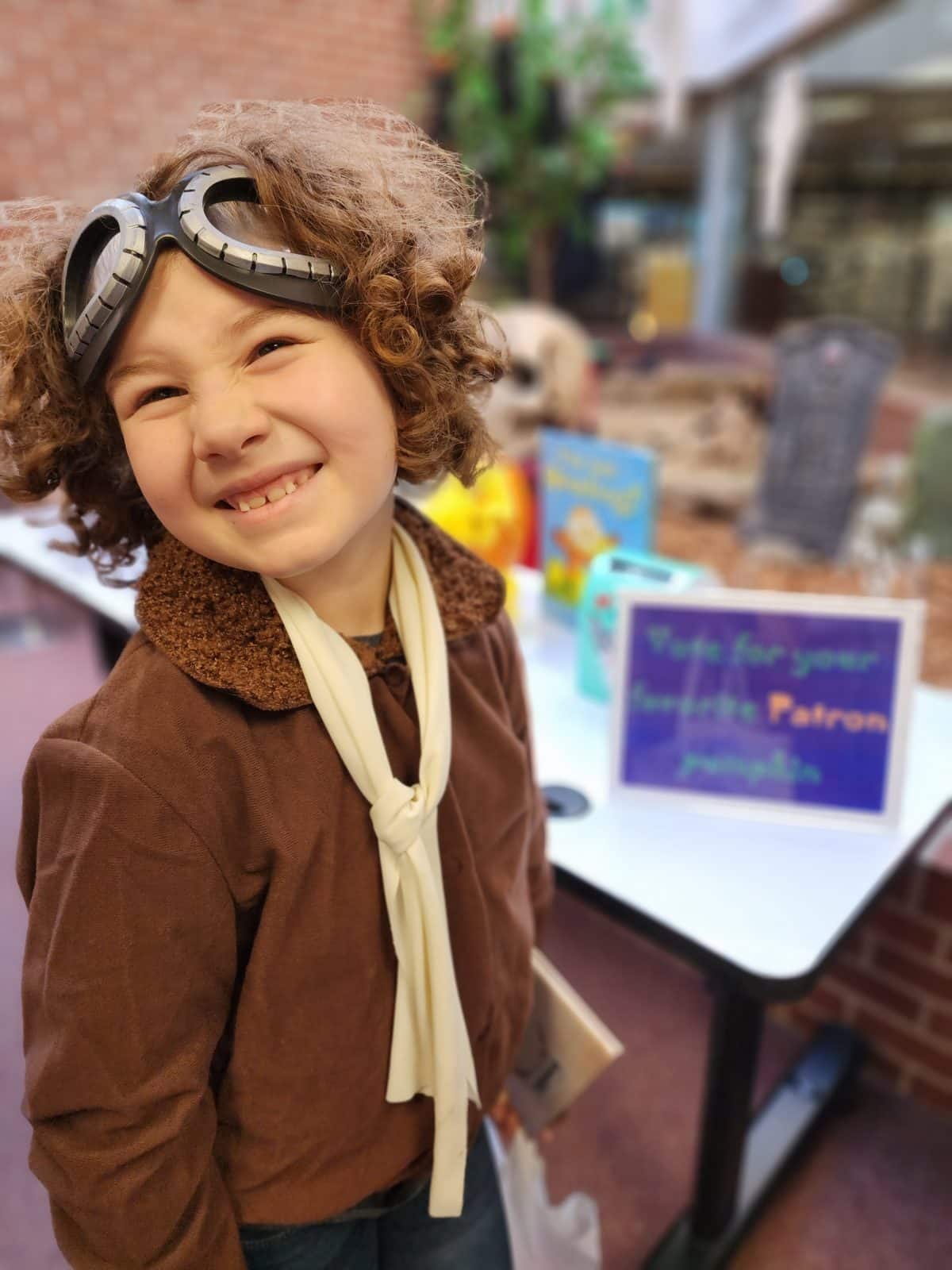 Happy Halloween!